Fulham Town Hall, a deserted Victorian building situated in West London, has been brought back to life for the first time in ten years through a multidisciplinary show featuring installations, guest exhibitions, performance art, live music, and more. We sat down with curator Ben Moore to discover all you need to know about it
Text by: Gilda Bruno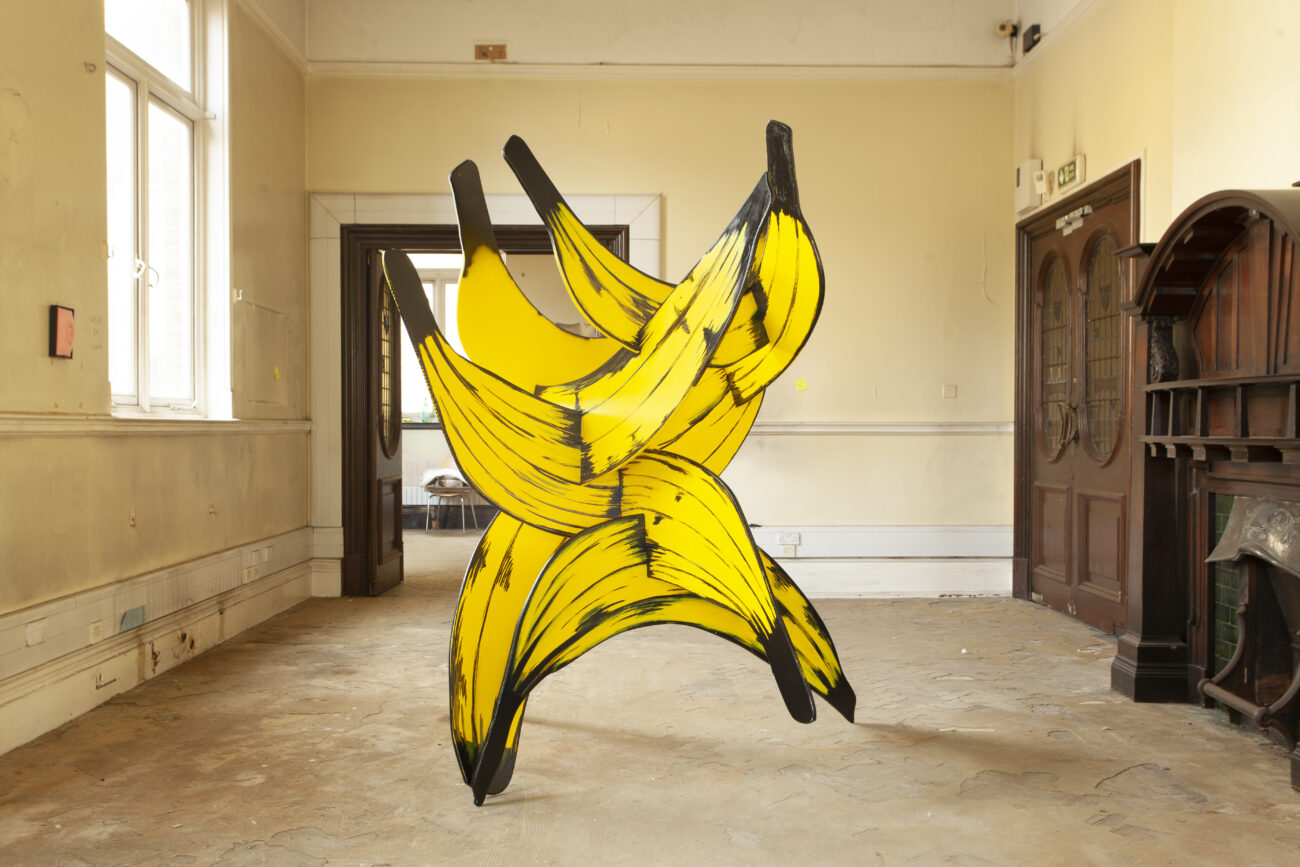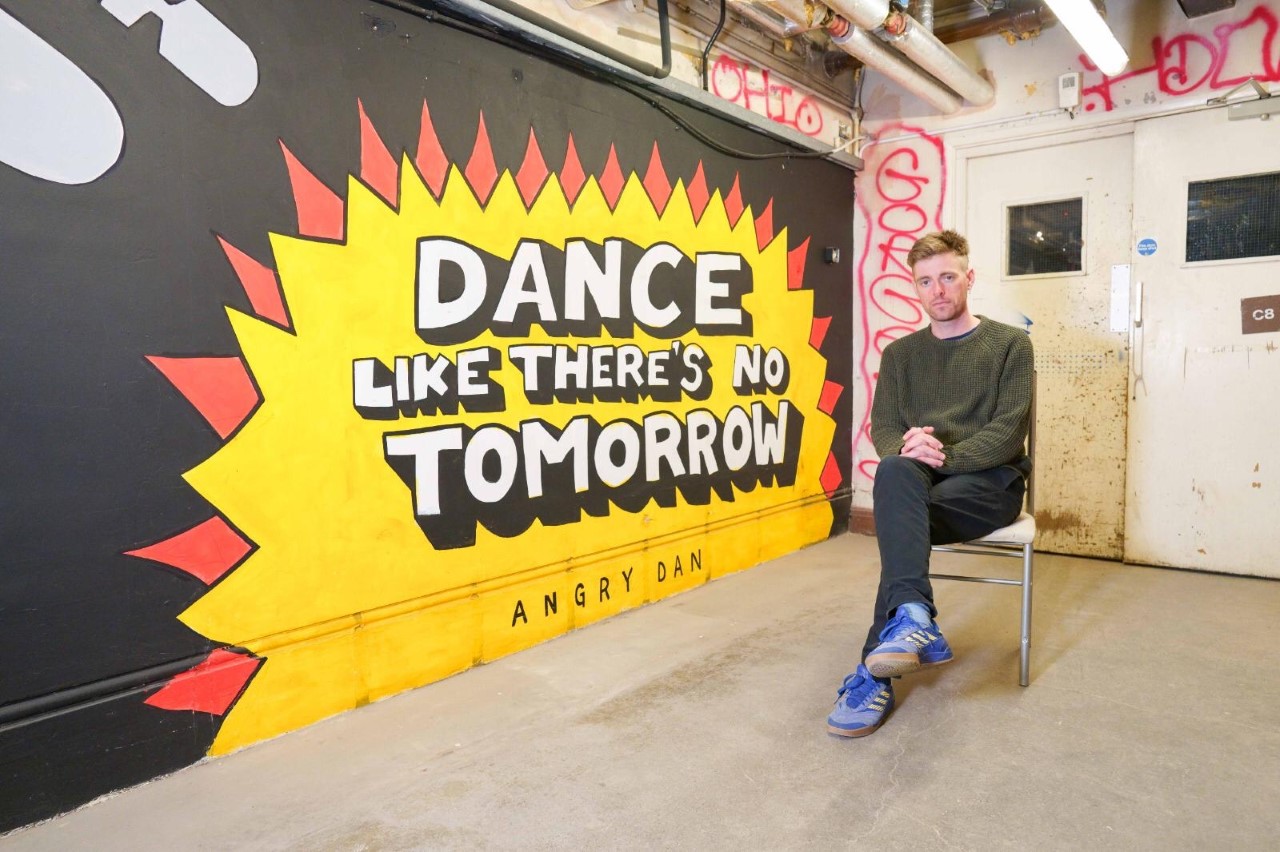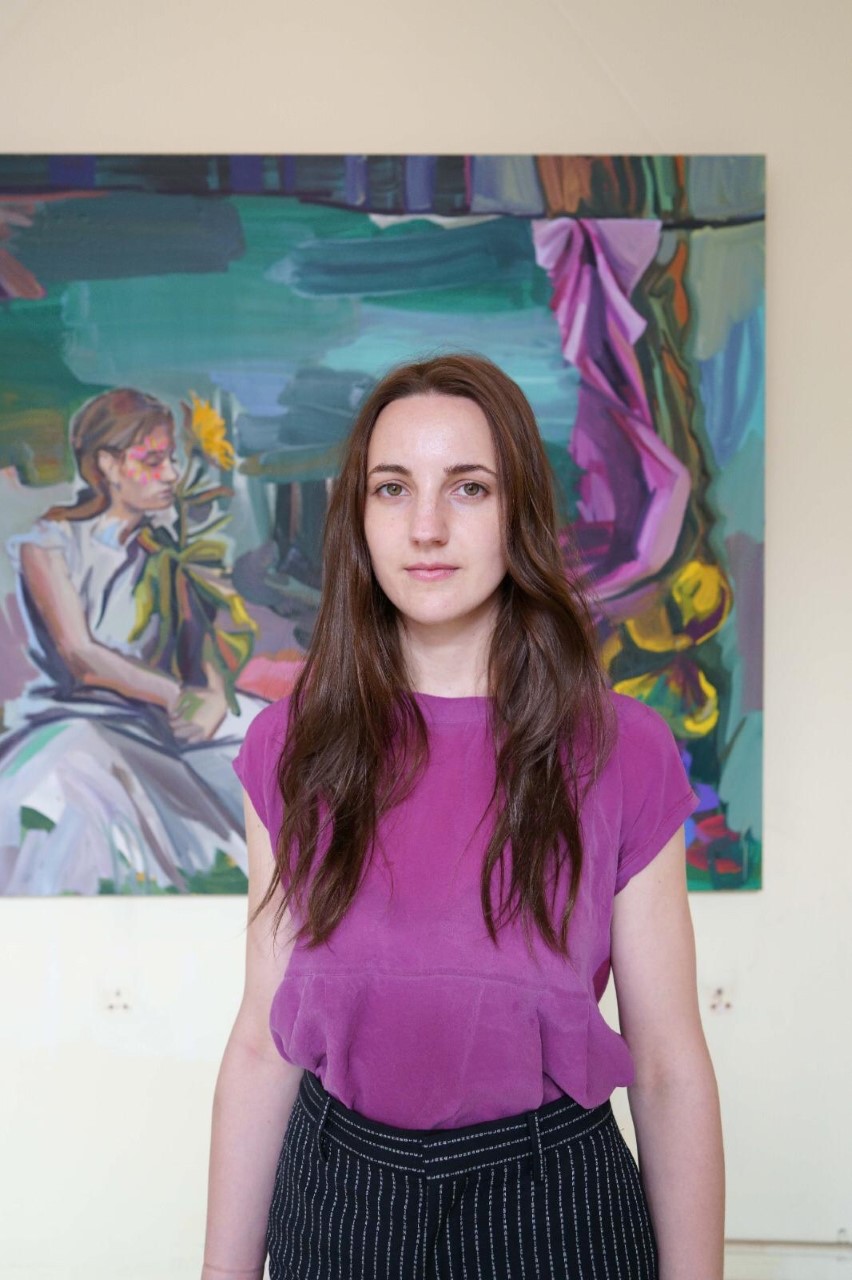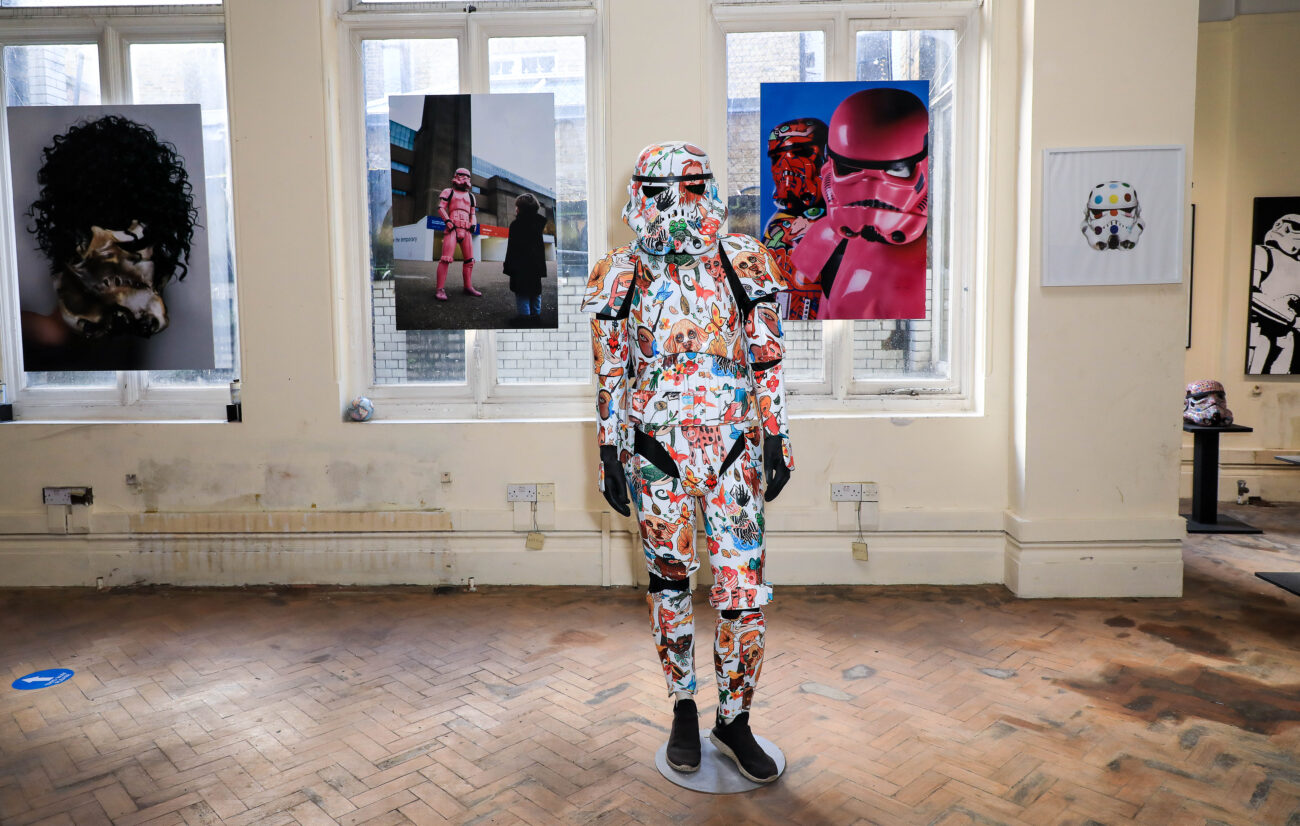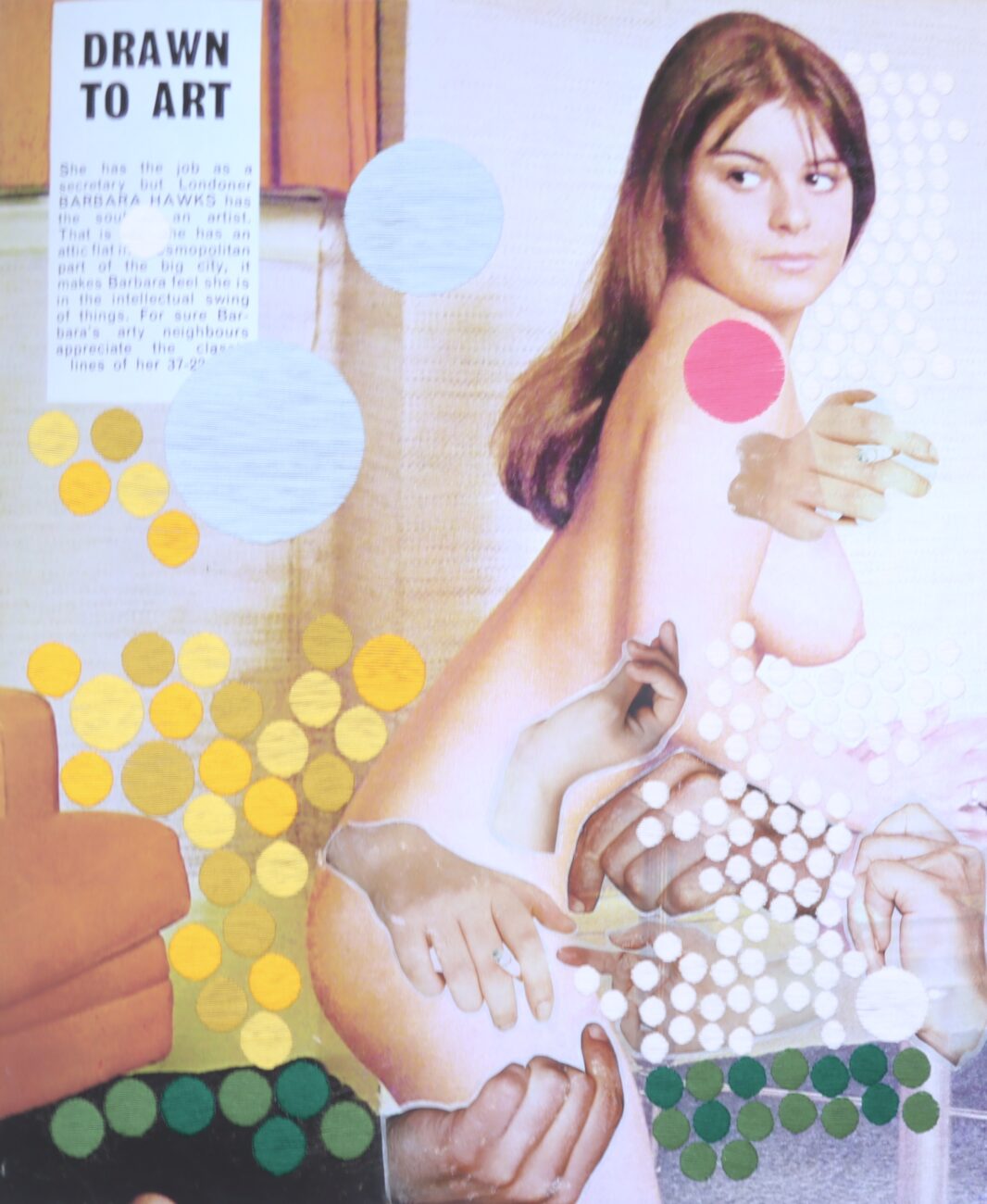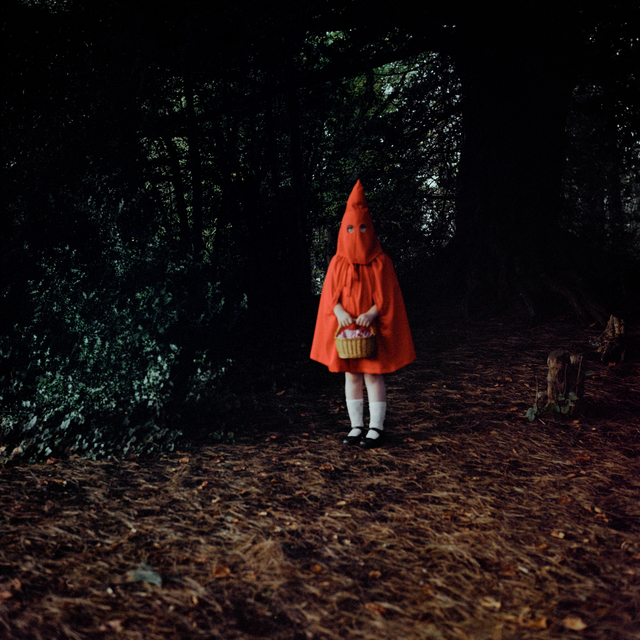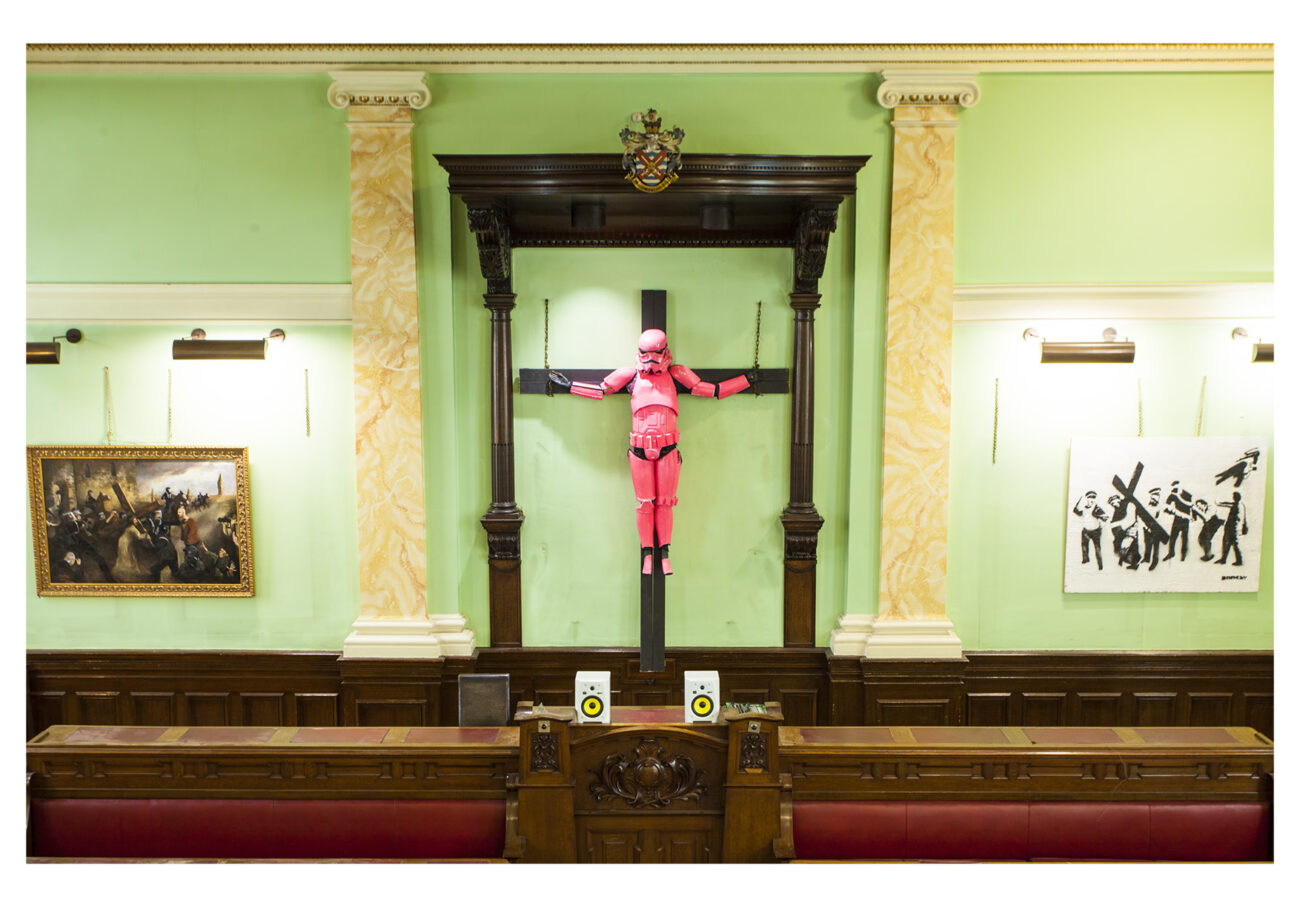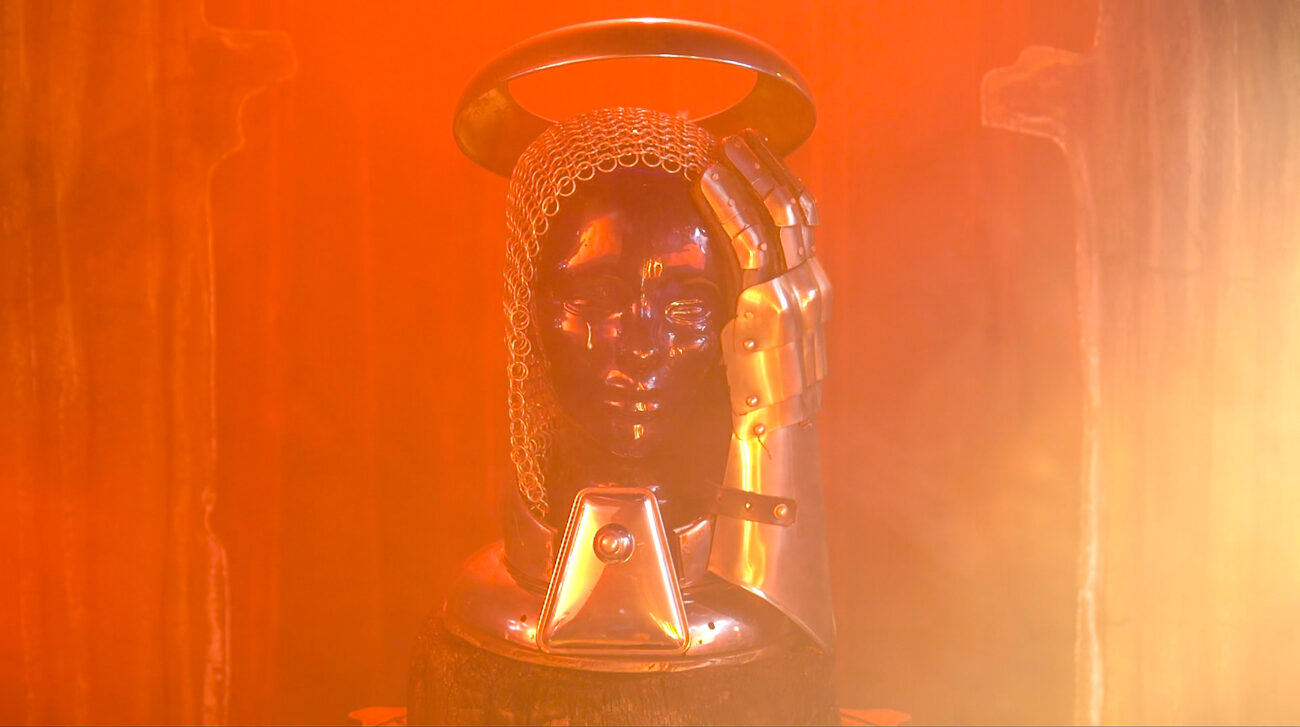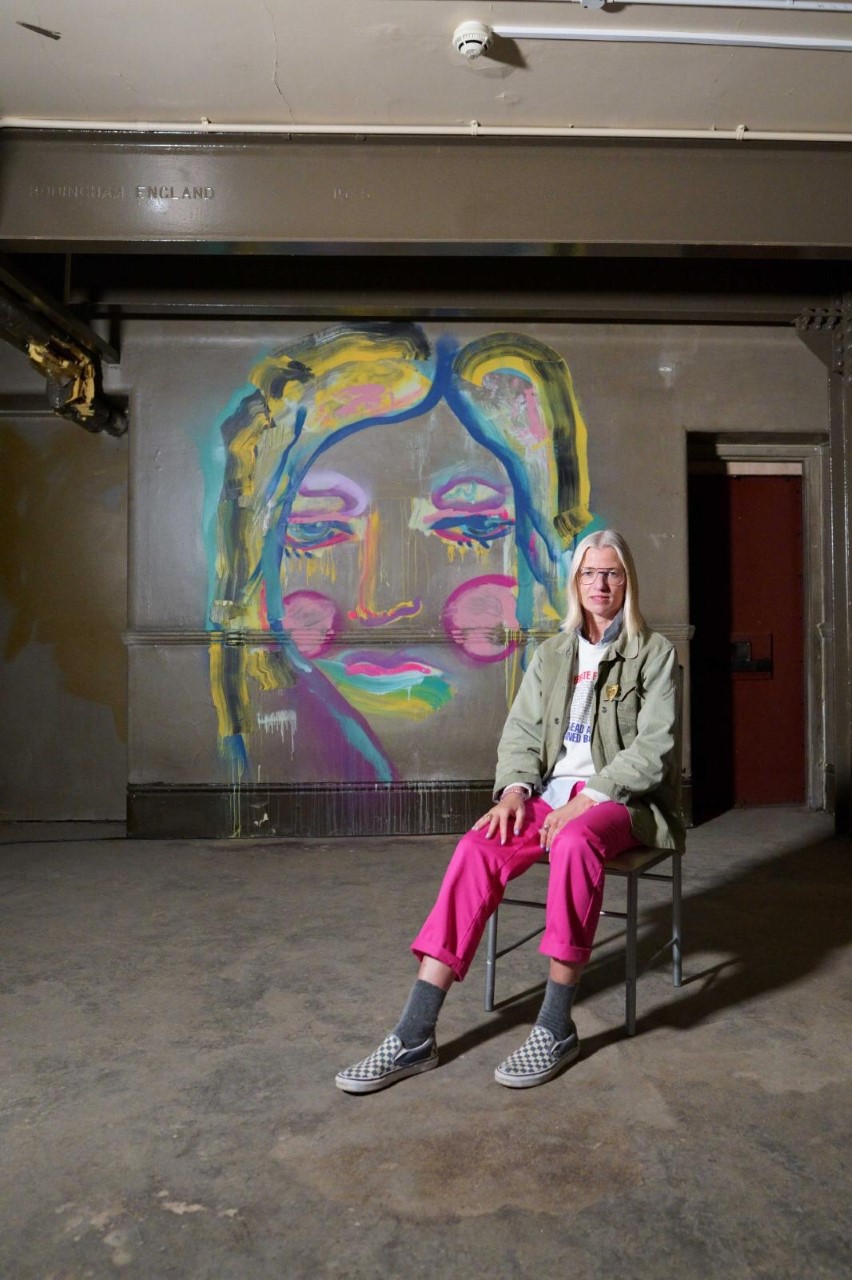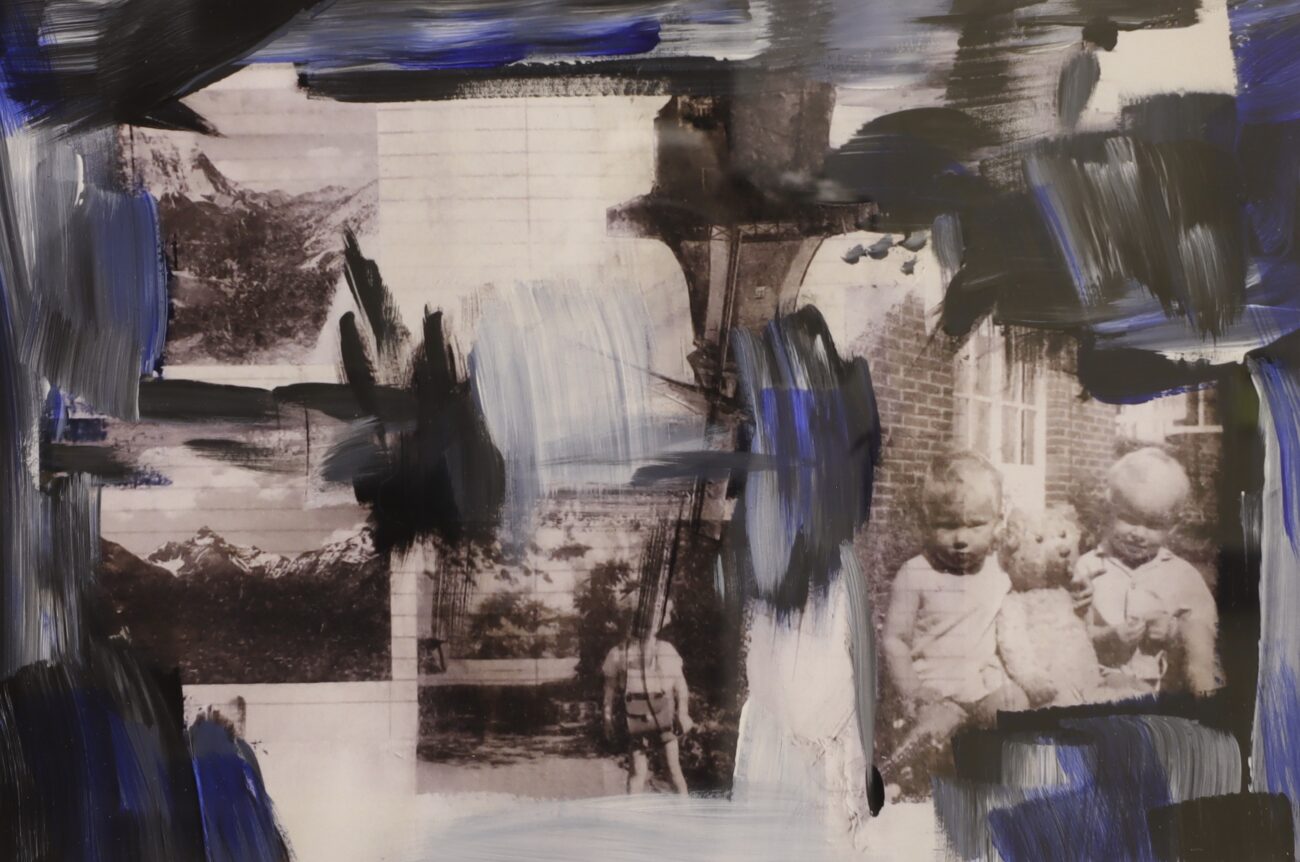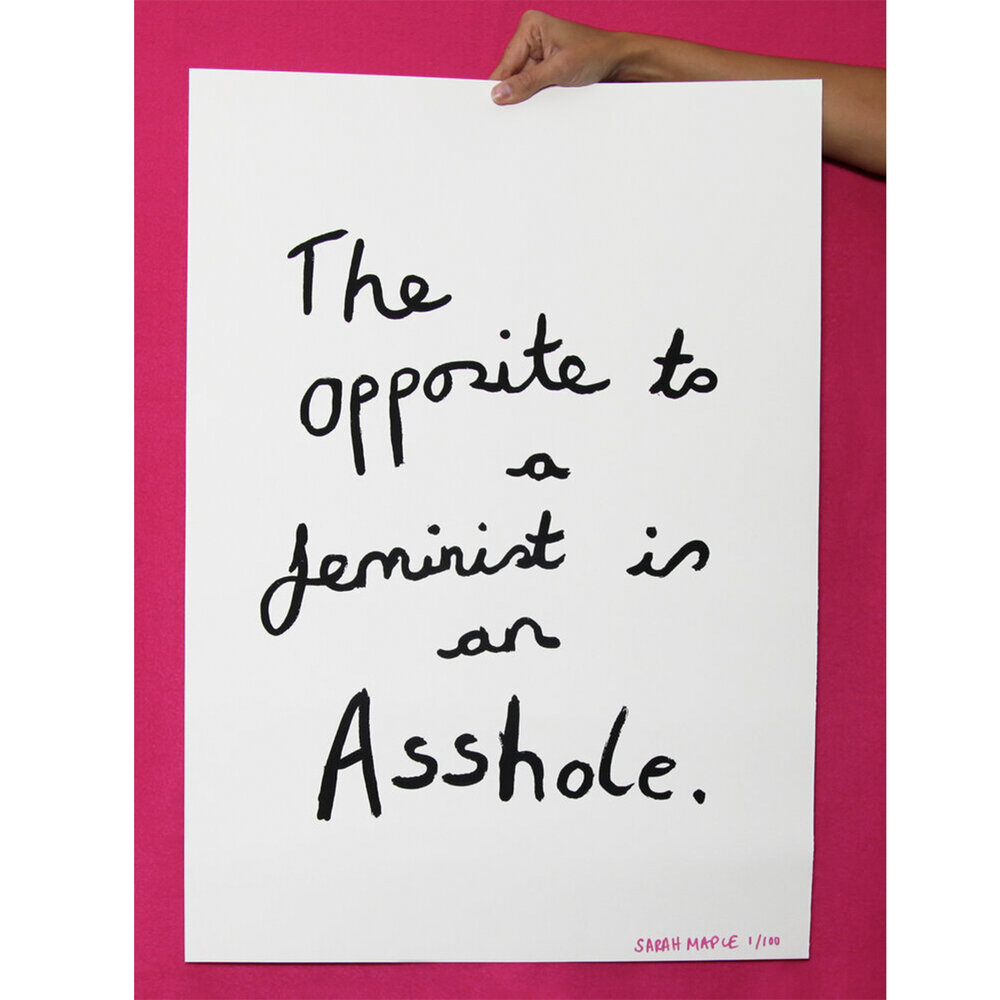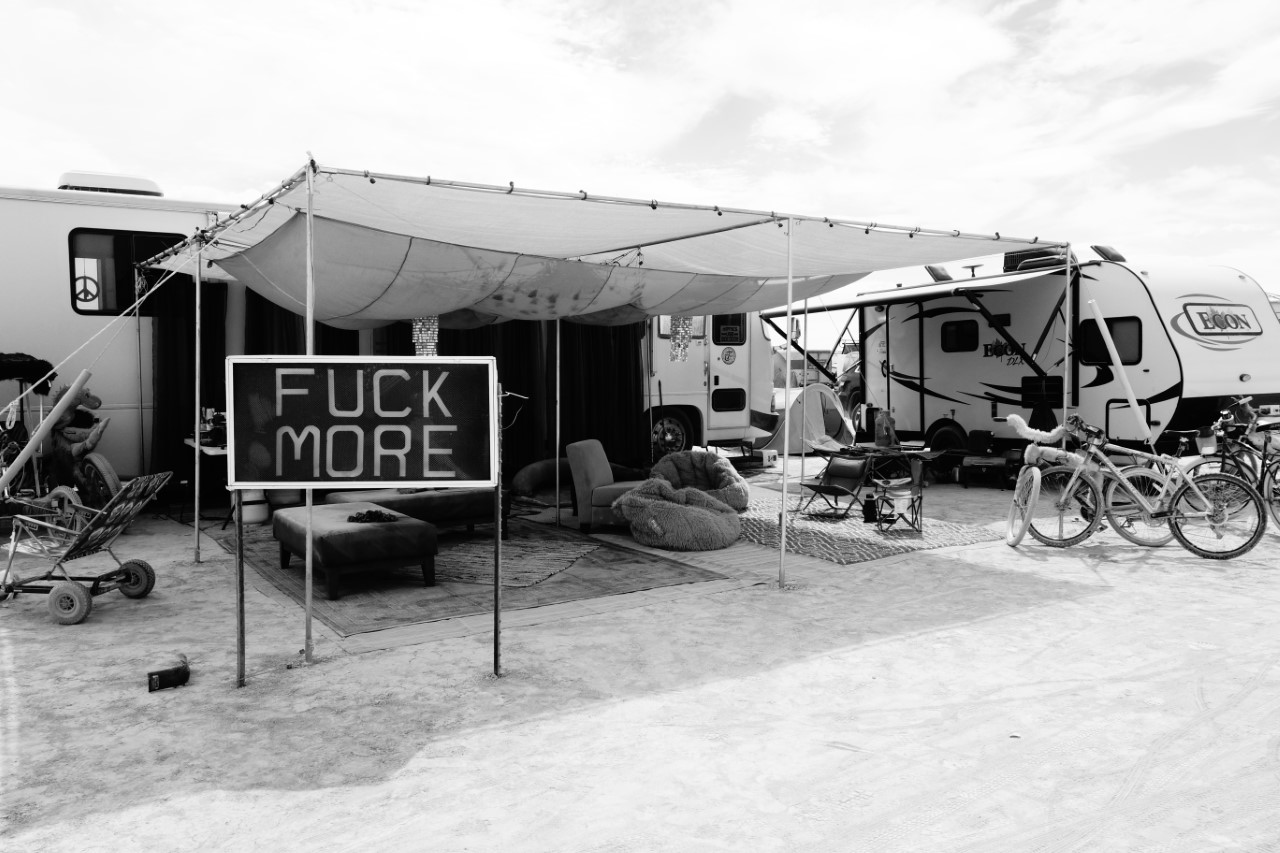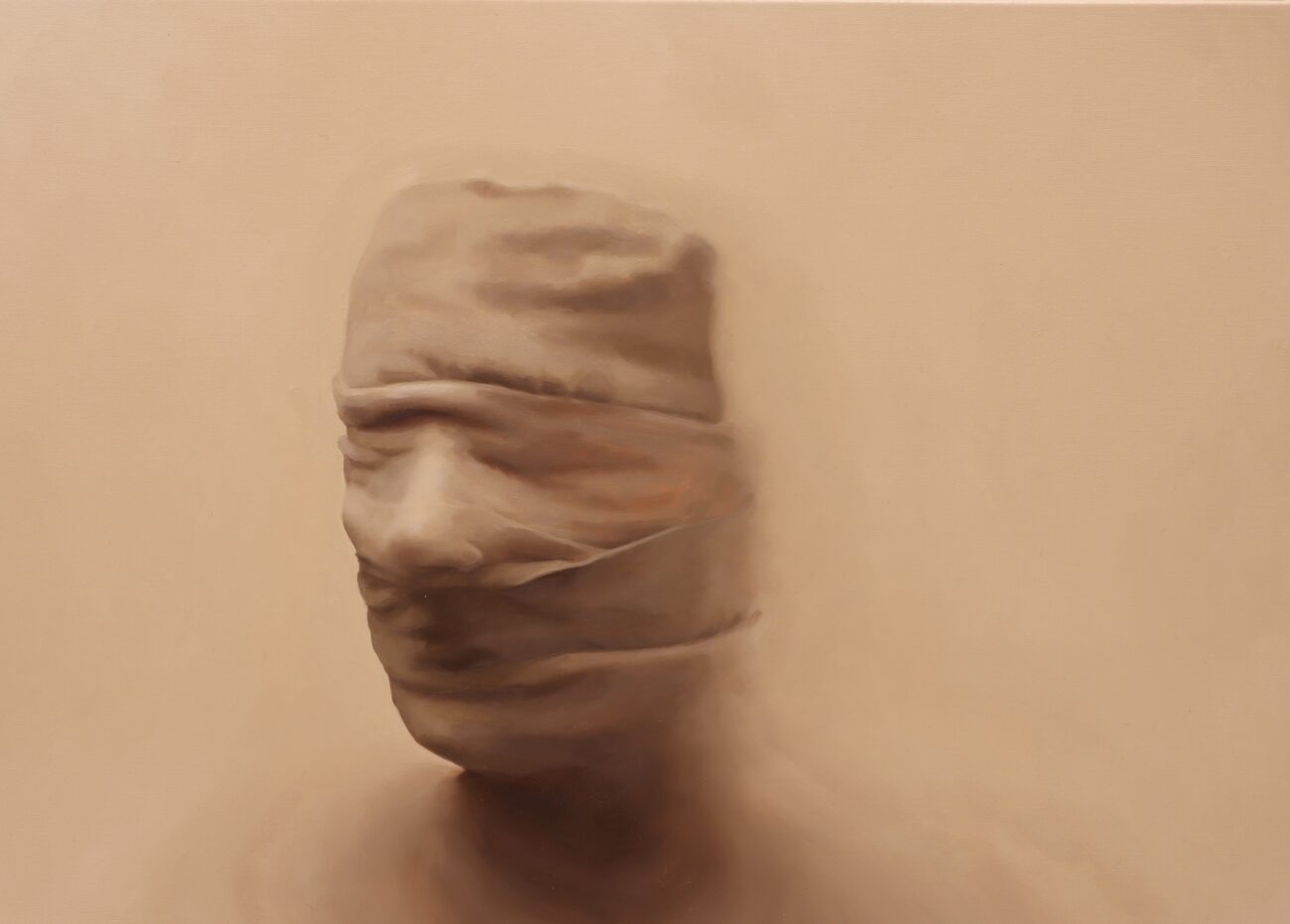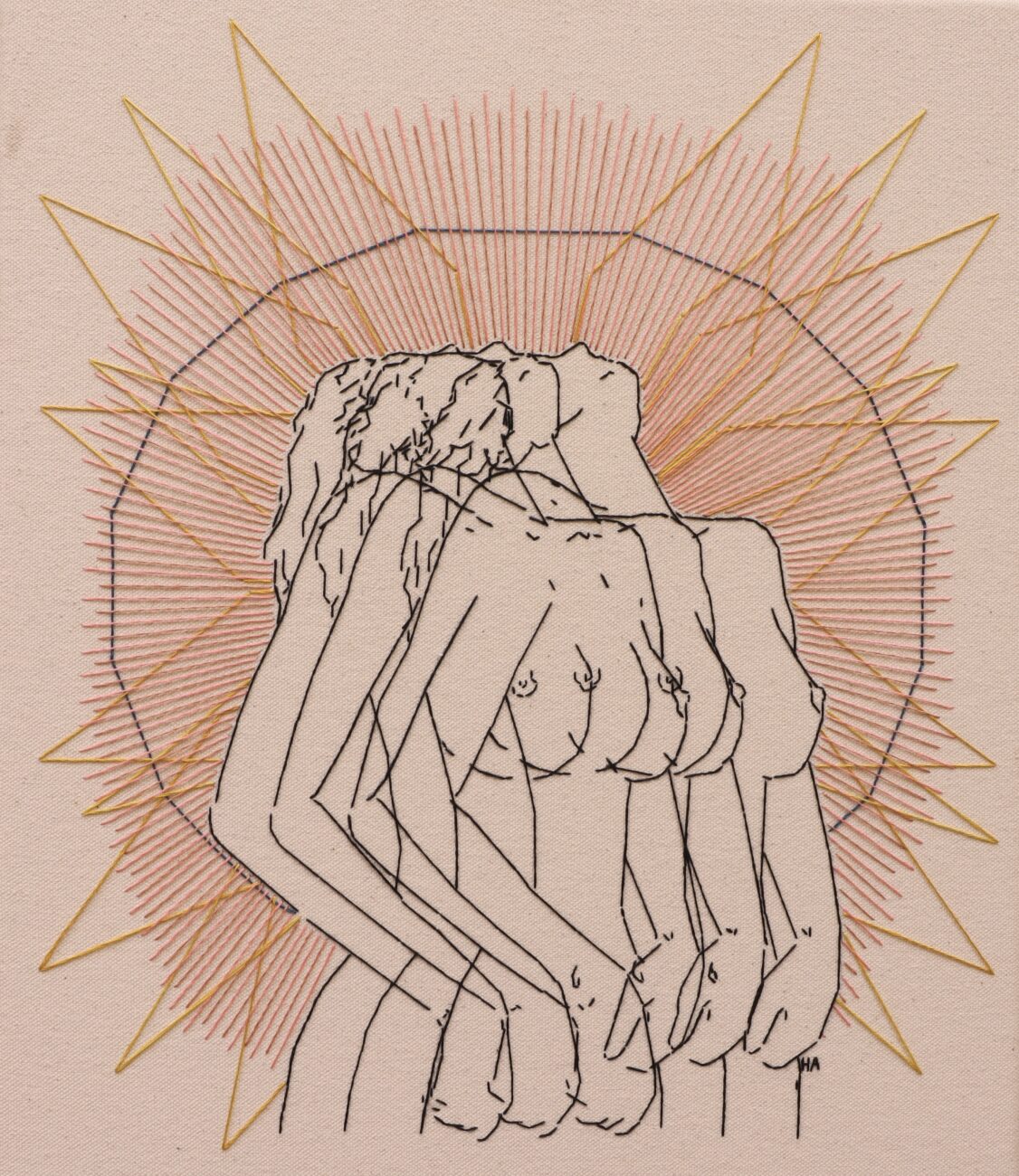 Abigail Fallis, "Banana Splits," Courtesy Art Below Fulham Town Hall
Angry Dan photographed by Rory Rae
Anna Keneally photographed by Rory Rae
Art In The Age Of Now at Fulham Town Hall
Edie Baker, "Drawn to Art," Courtesy of the Artist/Art in the Age of Now
Fouts, Nancy, "Little Red Riding Hood," Sculpture; 2011. Courtesy of the Artist/Art in the Age of Now
Ben Moore, Pink Stormtrooper. Courtesy of the Artist/Art in the Age of Now
Joe Rush, "FOR JOAN." Courtesy of the Artist/Art in the Age of Now
Lucie Flynn photographed by Rory Rae
Mandeng, Jil, "Mutter," 2021. Photo transfe and Acrylic Paint on Paper; 15x20cm. Courtesy of the Artist/Art in the Age of Now
Sarah Maple, "The Opposite of a Feminist is an Asshole," Silkscreen Print, Edition of 100, signed and numbered; 50x70cm. Courtesy of the Artist/Art in the Age of Now
Savannah Mcmillan, "Fuck More," Courtesy of the Artist/Art in the Age of Now
Catherine Eldridge, 50x35 cm. Courtesy of the Artist/Art in the Age of Now
Holly Allan, "Femme," 2021; Hand stiched with cotton thread on stretched raw canvas; 30x35cm. Courtesy of the Artist/Art in the Age of Now
Launched on May 20 and running until June 21, Art in the Age of Now is a free group show celebrating the talent and resilience of London's cultural community amid the numerous lockdowns. Spanning across all levels of Fulham Town Hall — from the grand hall and ballroom to the basement vaults — the exhibition relies on the 51,000 square feet of the gallery space-repurposed historical gem to spotlight a diverse array of artworks, live performances, readings, and talks.
Curated by Ben Moore (Art Below) and co-presented by hotel operator Lamington Group, the show disrupts the state of abandonment in which Fulham Town Hall, a Grade II-listed building, has been for the past decade. Built in 1890, the venue is an institution in the British capital's cultural heritage having played host to the performances of legendary bands including The Clash and The Slits. With Ziser property set to convert the building into a creative community hub and boutique hotel in 2022, Art in the Age of Now marks the beginning of a new era in the history of the cultural site by turning it into the (temporary) home to some of London's most inspiring established and emerging contemporary artists.
The showcase spans across each wing of the building. Urban artist Liam Hayhow places experimental light installations on the exterior windows of the town hall while sculptor and Unfairground creator Sam Haggerty's mixed-media Elephant in the Room welcomes visitors at the ground floor entrance.
Elsewhere in the venue, Paris-born curator MC Llamas presents us with three spaces entirely dedicated to women in art and the female genius. Featured artworks include contributions from Holly Allan, Pauline Amos, Edie Baker, Kiera Bennett, Elodie Carrel, Arietta Chandris, Catherine Eldridge, Abigail Fallis, Nancy Fouts, Jessica St. James, Chloe Karayiannis, Bip Ling, Jil Mandeng, Marion Mandeng, Sarah Maple, Savannah Mcmillan, Tuesday Riddell, and Nettie Wakefield.
Glastonbury sculpture master Joe Rush takes over Fulham Town Hall's ballroom with stage and sculptures recycled from salvaged material including F15 bombers and Soviet tanks. Among the other pieces on display is a collaborative recreation of Stonehenge taking over the grand ballroom; developed in a joint effort by all participating artists, The Henge leverages the creativity and cooperation of London's artistic community to honour the meaningfulness of the World Heritage site through lighting, sculpture, sound, and grass.
Charlotte Colbert's Mastectomy Mameria reflects on the artist's sense of life postpartum, whereas a dedicated space of Fulham Town Hall, curated by Hoxton Gallery, introduces visitors to the world of artists such as Mr Doodle and his ever-expanding, clustery Graffiti Spaghetti. Among the others, Art in the Age of Now ecompasses a moving exhibition of portraits of missing people — Unmissable — featuring works by artists including Ian Bruce, Charming Baker, and Chris Moon as well as a street art-dedicated section showcasing the contributions of Angry Dan, Ben Eine, Lucie Flynn, Force, Lea Bou Habib, Paul Insect, Luap, Jack Laver, Dotmasters, Gary Mansfield, Nerone, Rez, Spore, UNVRSL NMD, and Matt Webb in the building's basement.
Find out more below.
Collectible DRY: Could you tell us something about the vision behind Art in the Age of Now?
Ben Moore: The Lamington Group approached me in the middle of the second lockdown in October 2020 with the brief of curating an art exhibition in this old, derelict building which, as a curator, was a dream come true. At the time, it was to open in January 2021, something I found absurd, but chose to go along with it. Therefore, I had to think carefully about the most realistic way in which to do this… I looked at the series I already had at my fingertips — including Stations of the Cross, Artwars, One Small Step, and Unmissable, now on show at the Town Hall — which all worked well in being able to install immediately. Because of the state of lockdown, I had to think differently to usual, not having the possibility to reach out to the international artists as I usually do. In the apocalyptic state London was in, I had to think about who was local and grassroots. The exhibition focuses itself as a very London-based, London centric, and community-based show.
CD: The show is a multidisciplinary celebration of art and its numerous facets. Based on what criteria were the artworks on display selected?
BM: I started with a small group of artists I already had a working relationship with and, in some cases, solid friendships with. Once they saw and experienced the building, their inspiration, ideas, and imagination were absolutely ignited. From there, there was a distinct line drawn between artists who would go in the lower ground where it was possible to paint on the walls — mainly the street artists — and artists above ground who were more in line with contemporary art and sculpture. I also allowed for word of mouth to take its course — that small handful of artists shared the news with the wider creative community. Before I knew it, I was simply a channel through which their magic was allowed to happen.
CD: What is the common thread linking all works on display?
BM: All the artists in the show were present, able, and not deterred by the fear of Covid, and had the courage and instinct to make their way to the Town Hall. On arrival, they were inspired to get involved and to spread the word. Because you can tell an artist about a great space but it's only until they see the space that they're truly moved — [it's in that moment that] they became what is Art in the Age of Now. Unlike any other gallery, museum, and art fair, what makes this exhibition so unique is that the artists have been here for months, installing, living, breathing, thinking and rethinking, building and rebuilding, and creating an immersive experience different from any other, especially against the background of lockdown.
CD: What themes does the show tackle and how do these resonate with the experiences of its visitors?
BM: The themes are vast but are all in sync and relevant to where we are now. For example, Stonehenge finds itself in the news again, because tunnels are being dug under it and new bits of it are being found. At Fulham Town Hall, we go back to its beauty and symbolism in a scaled-down version in the community and celebratory centre of the building, the Grand Hall. Stations of the Cross (SOTC) was a series especially relevant to me; I've created 3 [new SOTC-inspired artworks] in the build-up to Easter and, because at one point the show was set to open in April (Easter Time), the courtroom was transformed into a chapel hosting a plethora of crucifixion themed works, including a life-sized replica of a crucified Pink Stormtrooper.
There are various different charitable elements and angles at play, which are exemplified in series such as Missing People — an exhibit of portraits of missing people — and One Small Step, where astronaut helmets were transformed into works of art in celebration of the 50th anniversary of the moon landings. Other issues that shaped Art in the Age of Now are Wrestling Demons, Syria, and the Big Issue Artist Guitar sale. Music also takes on an integral theme [in the show,] with Gaz Mayall, Katya DJ, and Christabel Milbanke taking central stage in defining its atmosphere. As a visitor on a private view event, music and sound can be perceived in every single space of the exhibition, making this a medley of treats for all the senses.
CD: Museums and galleries are finally opening up again after months of COVID-induced closures. What would you like people to take from this exhibition? Can art bring the international community 'back to life,' just like this exhibition did with Fulham Town Hall?
BM: During the Covid pandemic, our whole movement sprung up around NFT — this idea that art can be experienced online and digitally. Me, myself as a curator and as someone who has had to spend many hours, days, years at a screen, I am in conflict with the idea that art can be experienced virtually. I never want to live in a world where we have to experience art digitally. Art is made by hand by real people, in the real world, and should always be experienced in the real world, with all our senses. The day when art can no longer be seen in the real world is the day I stop [working with art]. Fuck NFT.
Art in the Age of Now is open at Fulham Town Hall until June 21, 2021. Book your tickets here