TASCHEN LAUNCHES A SERIES OF FINE ART EDITIONED PRINTS SIGNED BY BUZZ ALDRIN TO COMMEMORATE APOLLO 11'S 50TH ANNIVERSARY
A man standing on a grey and desert land, a deep black background and a star-spangle flag: this is what we see on the incredible shoots taken by the astronaut Buzz Aldrin, now exclusively released in a ChromaLuxe aluminium panels version by Taschen.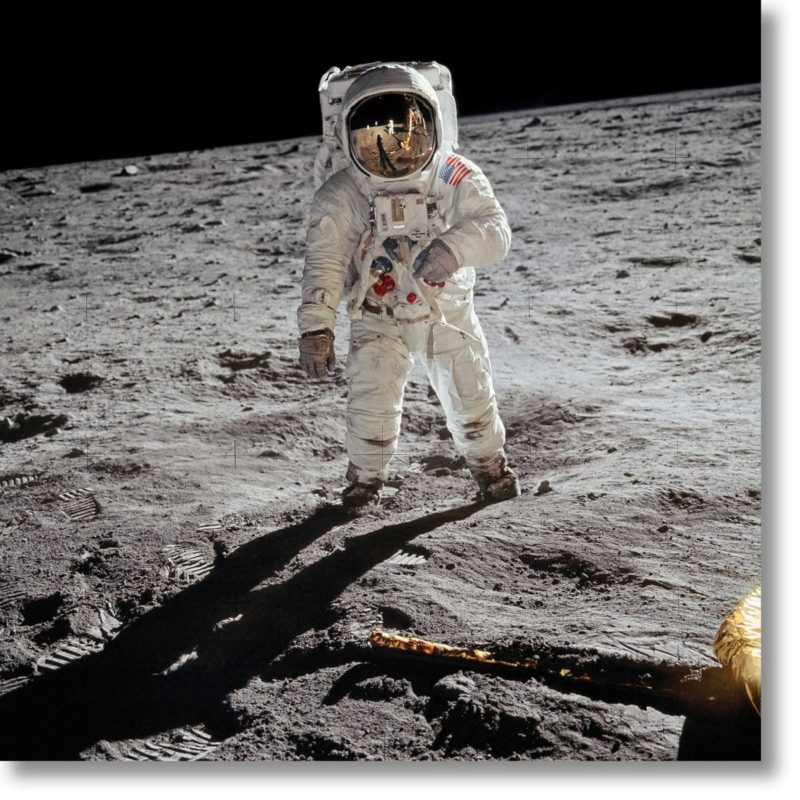 The series is composed by six different hand-selected high-definition photographs ready to hang and available on 475 samples. Buzz Aldrin signed, as well as title, dated and numbered featured on label on verso.
Available online at Taschen