WHAT IS MORE 2020S THAN WEARING FINE ART AS A CROCHETED FACE MASK WITH EMBROIDERED NIPPLE? DISCOVER THE 70S FEMINIST ARTIST SU RICHARDSON AT RICHARD SALTOUN
Text by Fiammetta Cesana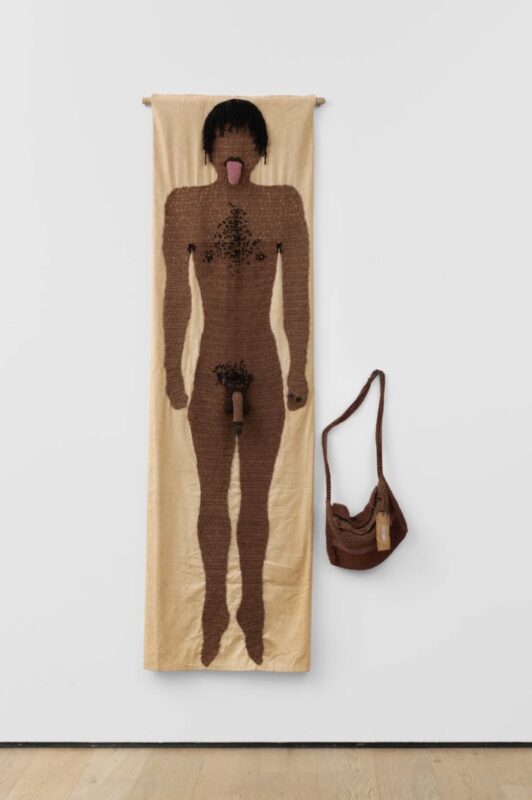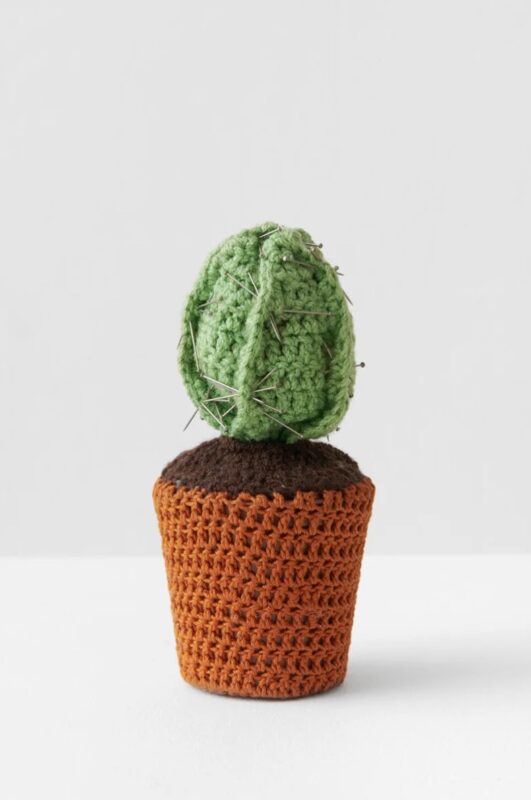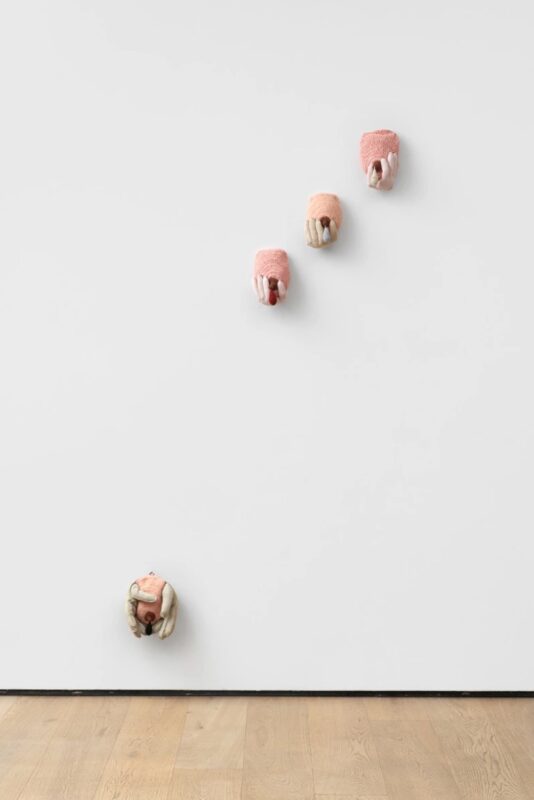 Extended till September 6, the exhibition "Wonderwoman" of Su Richardson's crocheted works carries out to date a pioneering feminist project started almost 50 years ago. Concerned about the limits that domestic job may perpetuate, compared to the infinite potentials of fine art business, Richardson wanted to, and still does, give a chance of recognition to the beauty of women's homemade crafts. She wished to reveal the art side of housewife's work. Mission accomplished! The British artist guided in the 1970s the "Art Postal Event" gathering women from different countries to share their artworks via mail. The initiative then was so successful that turned into a major project called "Feministo" and various exhibitions around the UK.
Today, at Richard Saltoun in London, we can see a great selection of her wool and cotton crocheted sculptures, reproducing domestic furnitures, clothes, foods, embroidered gloves and canvas… collected from the 1970s till recent years. Not only, the show also includes an amazing series of crocheted face masks that Richardson decided to create in response to Covid-19 pandemic.
Ironic and subversive, the work of Su Richardson embodies a sociocultural message that doesn't cease to be relevant even after decades. Especially now, that internet's accessibility has exponentially widened the power of the post of sharing art contents, and that everyone can attract an audience with D.I.Y. creations, what she started the past century acquires a brand-new meaning and feminist outlet. In the most liberal age with still eradicated prejudices and dangerous ignorance, hit by the uncertainties of a global health crisis, beauty and awareness are crucial to live mindfully, and humour to stay alive. Celebrating wonderwomen's power and fine art by going groceries with a crocheted face mask, decorated with a embroidered nipple or a pride's rainbow, is a definitely a good way to take this harsh time with conscience and a smile.