Drip-lab is powered by Another-1 and Olmetex, two companies with innovation at their core that have joined forces on a mission to give value to the best art and all the possibilities it can generate to create new masterpieces that can cross over the classic borders of mixed media projects
Words DOMENICO COSTANTINI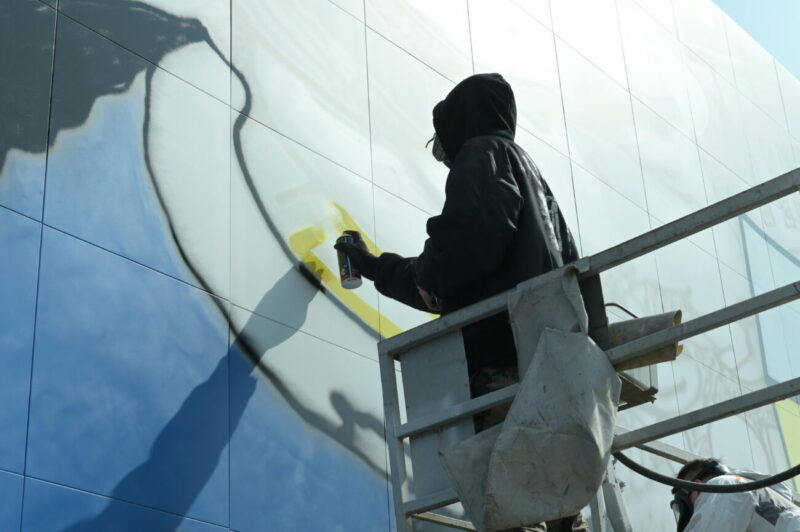 At Fiera Milano, Another 1, in collaboration with Fondazione Giangiacomo Feltrinelli and Nero Editions, presented the DRIP-LAB project – created exclusively for Olmetex Company, a leading Italian manufacturer of hi-tech fabrics for outerwear. Their intent is to develop a new form of economy, decentralized and digital, that revolutionizes the traditional concept of business in order to open new frontiers of thought, investment and communication.
Curated by Business International on the occasion of the Creating with Blockchain Summit, the project unravels in a series of events aimed at an audience of managers, CEOs and KOLs, who will have an immersive experience and artistic contact with new economic models that combine creativity, visionary ideas and multidisciplinary applied to the field of finance. A visionary, multidisciplinary, and limitless creative idea with the mission of bringing graffiti art to life both in its birthplace, the street, but also as NFT.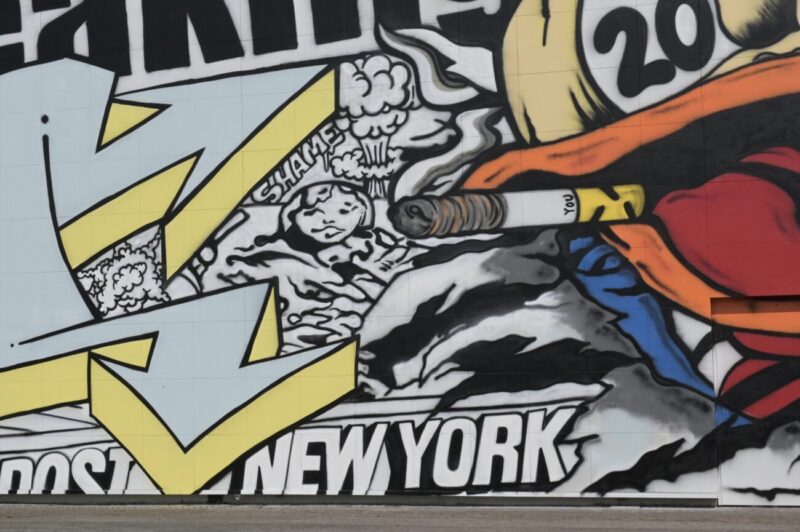 Four of the world's best writers from the European middle school (Zoow24, Trane, Schiche and Shek) have been called upon to bring their creative style to the wall, "lent" by Olmetex Company. Olmetex, stands within this narrative in a bold and powerful way, through its philosophy that transitions from textiles to the connection between people and creative insights. The DRIP-LAB project thus becomes a hybrid artistic dimension in constant motion. It does not stop in front of the wall, in fact the graffiti is decomposed and photographed into unique samples of 65×65 cm that become NFT. The work decomposed into plots will thus live both in its digital and physical form, from the wall to the print on Olmetex fabrics, and can thus reach every latitude and longitude. This attitude can be called phygital (digital + physical), in fact it allows for the creation of an extended user experience, accessing a level of interaction within the Metaverse, where users, creators and companies interact in a virtuous circle of innovation that creates value for all stakeholders of the various projects.