#FLVFROMHOME: EVERY WEEK FONDATION LOUIS VUITTON OFFERS ART AND CULTURE PROGRAM TO ENJOY FROM HOME
Text by Fiammetta Cesana
The post-Covid world has certainly given rise to the era of "sofa" experiences. Something that at the beginning seemed a little inspiring, if not downright depressing, has proved over the months to be a healthy alternative, both for the lower consumption due to the erase of movements and for the mental stimulus, the dangerous proximity of physical gatherings. Masterclasses, online exhibitions, Instagram live interviews, etc, have become part of the new well to draw on for our cultural and technical knowledge. But of all the challenges and various online engagement launched by brands and celebrities, those that relate to the encouragement of our creativity and cultural refresh are certainly the ones we like the most.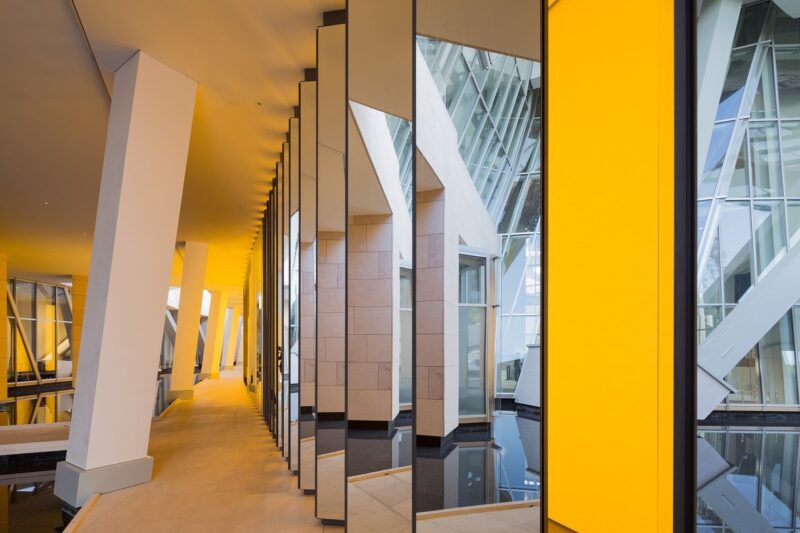 Surprising us with a new all-digital compelling initiative this time is the Fondation Louis Vuitton, which weekly proposes the #FLVFromHome program in the rediscovery of its collections, presentations of new exhibitions and even concerts, to be attended from comfort of your couch. The invitation is to enjoy the streaming view of the shows and then actively participate by posting the contents of art on your social media, sharing with the fondation what they have evoked to you, and tagging @FondationLV followed by the hashtag #FVLChallenge.
This week, after immersing us, on Wednesday, in the exciting youth subculture of the 90s, amongst rave concerts and encounters around Europe, through the prints of the artist Wolfgang Tillmans (in a 2015 conversation with Elisabeth Lebovici), as well as in his reinterpretations of still lives and classic portraits, tomorrow we can delight both our eyes and ears. On Friday 26 June at 20:30, indeed, it will be the turn of the concert by Behzod Abduraimov filmed by the foundation in 2017 in the Auditorium on the occasion of Piano Nouvelle Génération. The young Uzbek pianist, that for his sensational stage presence and talent has earned the epithet of "Fingers of fire", is ambassador of Liszt's piano orchestra.
The program is as follows:
Richard Wagner / arr. Franz Liszt – Isolde's Liebestod
Franz Liszt – Sonata for piano in B minor S.178
– interval –
Franz Schubert – Musical moment D. 780 n ° 2
Franz Schubert / arr. Franz Liszt – Valse Caprice No. 6
Serge Prokofiev – Sonata n ° 6 op.82
The concert's projection will be online from this link:
https://www.youtube.com/watch?v=Lb0EJ4GqwoY&feature=youtu.be
So ready to perk up your ears, mind and spirit during this on-fire musical vision and to share on your social account which feelings this sofa concert experience has aroused on you.
You can follow #FLVFrom How on Instagram, Facebook, YouTube and Twitter.
And visit The Fondation Louis Vuitton to find out next weekly activity!