Le GALLERIE DEGLI UfFIZI OPeNED ITS DOORS TO CONTEmPORARY ART WITH "ESsERE" BY ANTONY GOrMLEY
Text by: Fiammetta Cesana
Crucial was the confrontation between Mario Cristiani, founder of Galleria Continua, and Eike Schmidt, director of the Uffizi, when the first one pointed out to his colleague and friend a contemporary artist that would have perfectly dealt with the classic soul of the Uffizi. Within the walls of the palace's majestic rooms, indeed, Antony Gormley's sculptures turned out to work very harmoniously, finally opening a gate in Le Gallerie to the contemporary art realm.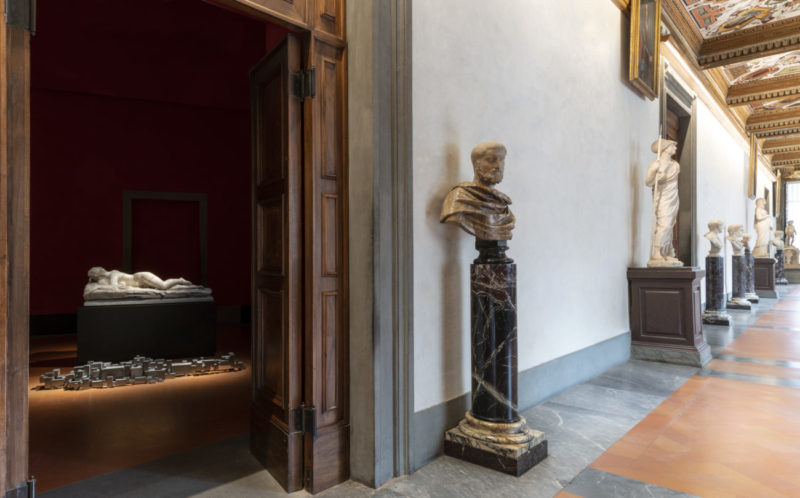 With the exhibition "Essere" (Being), the artist has been able to adopt his modern study of space and body to the timeless beauty of the Gallerie degli Uffizi, making the use of rough materials, like steel, iron and lead, surprisingly suitable in the ancient atmosphere, and engaging the viewers with a series of contradictions and different spacial meanings.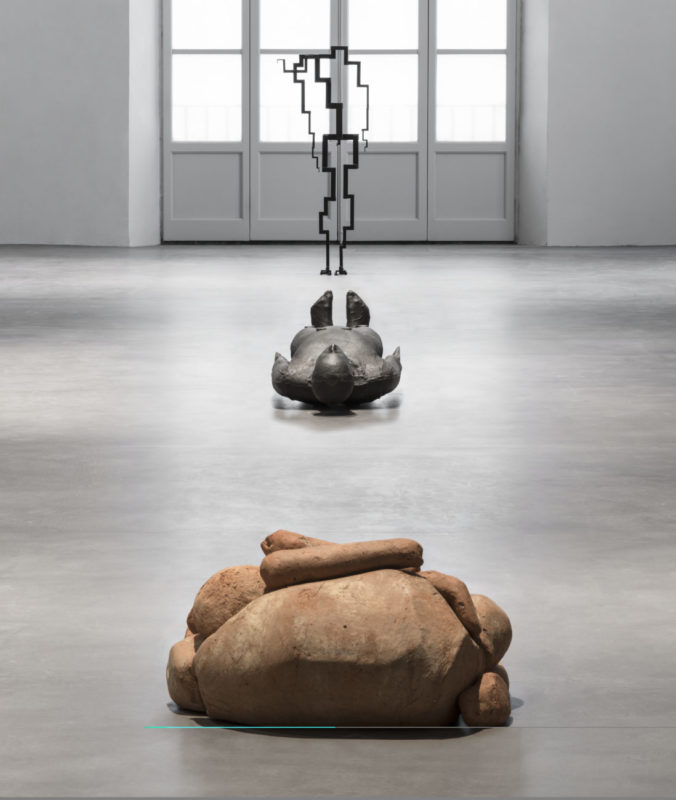 At heart of the exhibition is the dialogue between two works made thirty-five years on, the 2016 "Passage" and the 1980 "Room", which one next to each other connect the ideas of stasis and movement, of real and imaginary space. The first one indeed is a Corten steel tunnel in human form which viewers are invited to enter, while Room is a set of the artist's clothes cut into a continuous ribbon expanded into an enclosure that keeps us out of it.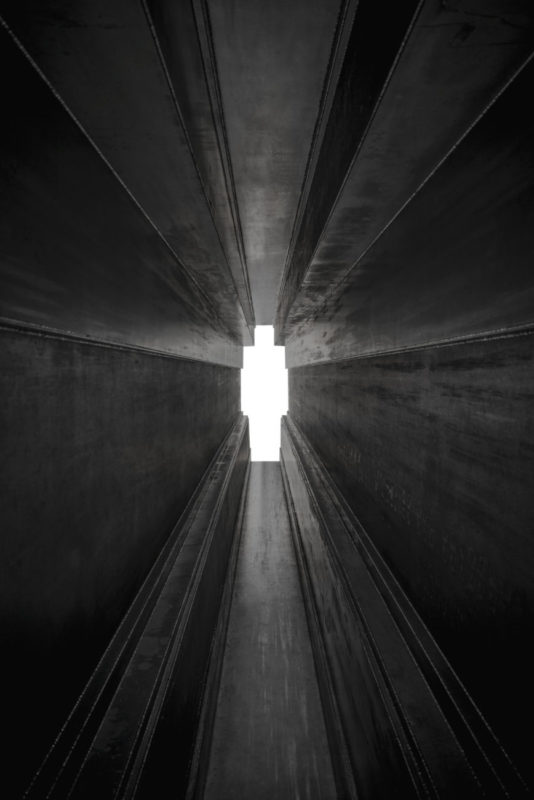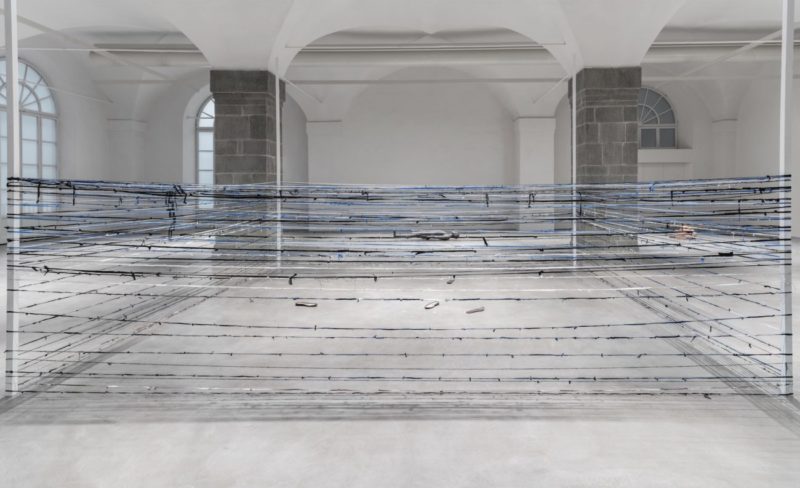 "I use the indexical impression of my own living body rather than mimesis to make work that both displaces and encloses, to engage and activate attention." – Gormley states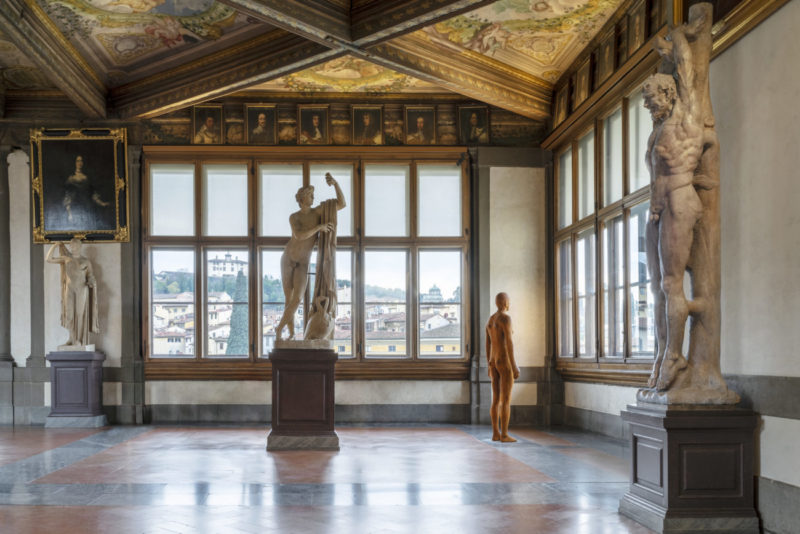 The discourse of Essere, between modern and classic values, continues with two operas made just for the occasion, "Veer II" and "Breathe", respectively a three-dimensional life-size cast iron evocation of a tense nervous system and a large lead-covered work that applies the Big Bang's cosmic principles to the singularity of a body.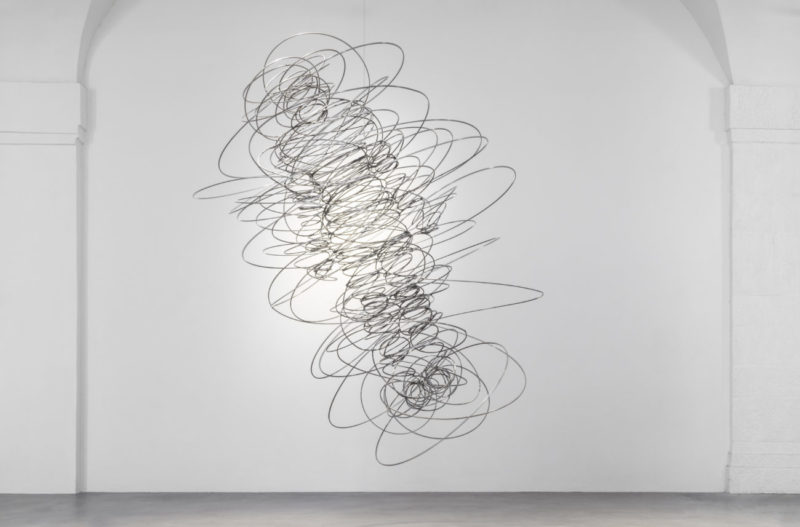 Creating an interaction not only with the Uffizi but with the whole Florentine panorama, one of Gormley's works of "Another Time" is placed in the gallery alongside classic sculptures, while the other is located on the terrace in a direct dialogue with Piazza della Signoria. Then, the "Ermafrodito dormiente", coming from the ancient Roman collection of the Gallerie, now approaches the artist's "Settlement" (2005) block which embraces the floor.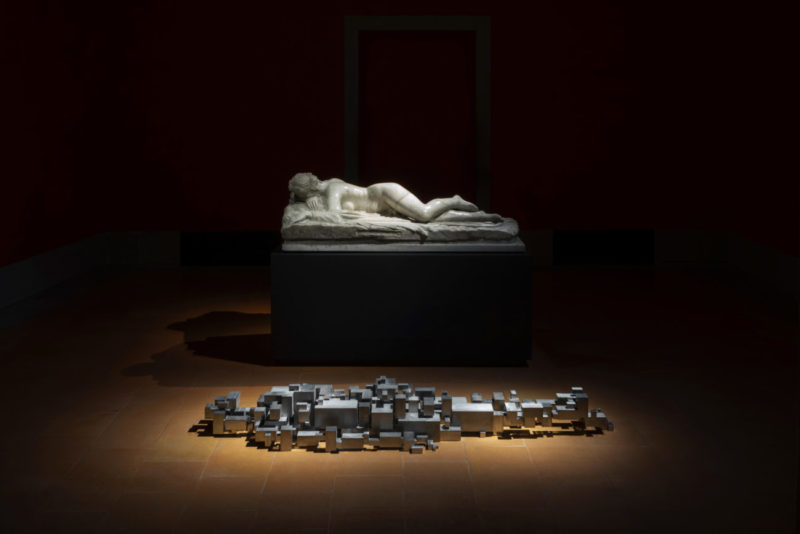 Sacrificing the idea of art as the mere enjoyment of the contemplation, "Essere" encourages us to actively participates as connector-elements of distant realities, where our body by experiencing opposite senses, like fulfillment and emptiness, light and dark, hardness and softness, is challenged to bring to the synthesis of such perpetual discrepancies…