Following the long closure imposed by regulations put in place to help contain the ongoing Covid-19 pandemic, on March 20 the Vitra Design Museum will finally reopen its spaces to the public with "German Design 1949–1989 Two Countries, One History", the first exhibition that takes a close look at the post-war design of the two divided Germanies

Text by: Elisa Carassai
More than thirty years after the fall of the Berlin Wall, the Vitra Design Museum presents the first panoramic overview of post-war design in the two Germanies. Opening March 20th 2021, the exhibition is organized in joint effort by the Vitra Design Museum, the Kunstgewerbemuseum, Staatliche Kunstsammlungen Dresden, and the Wüstenrot Foundation.
"It is the first time German Design has been reunified in one exhibit, re-uniting the Eastern and Western design narratives, which were based on opposition and confrontation," stated Mateo Kries, Director of the Vitra Design Museum during the press conference for the exhibit.


In particular, the exhibition looks at the design works created between 1949 and 1989, covering nearly all areas of the discipline. Following the division, in West Germany design became the engine of the economic miracle, while in East Germany it was absorbed into the planned socialist economy.
Cheap plastic and shrill colours in the East, cool functionalism in the West – ranging from iconic pieces of furniture and lamps to graphic, industrial, and interior design to fashions, textiles, and personal ornaments, the exhibit breaks with simplistic stereotypes and presents a differentiated view.
Beginning with two immersive installations allowing visitors to experience the role of design in East and West Germany, the exhibit tracks the way in which the two new states sought to establish their identities by designing new coats of arms, currencies, passports, and symbols – right down to the stylized figures in pedestrian crossing signals.
"The exhibit not only aims at recounting the story behind the German divide but of course, the story behind the global divide, between the US and Russia, between Capitalism and Communism and how design was used as an important tool of propaganda and global politics," explained Kries.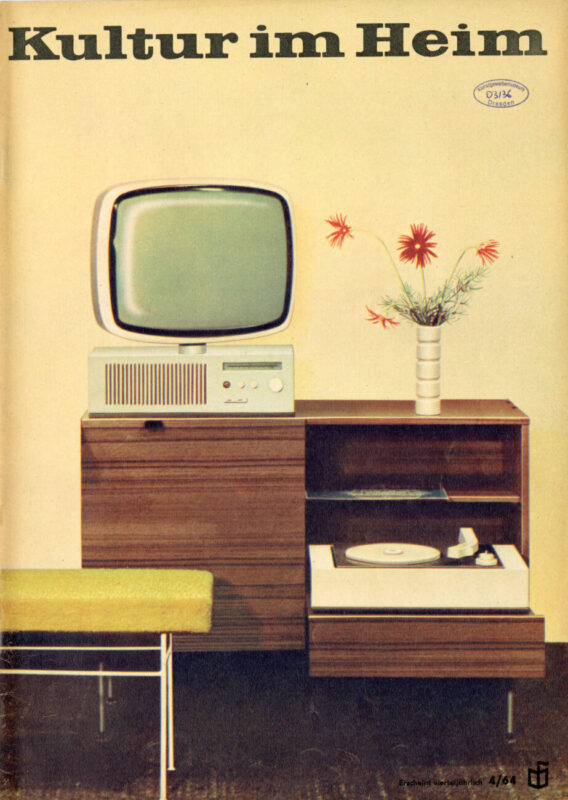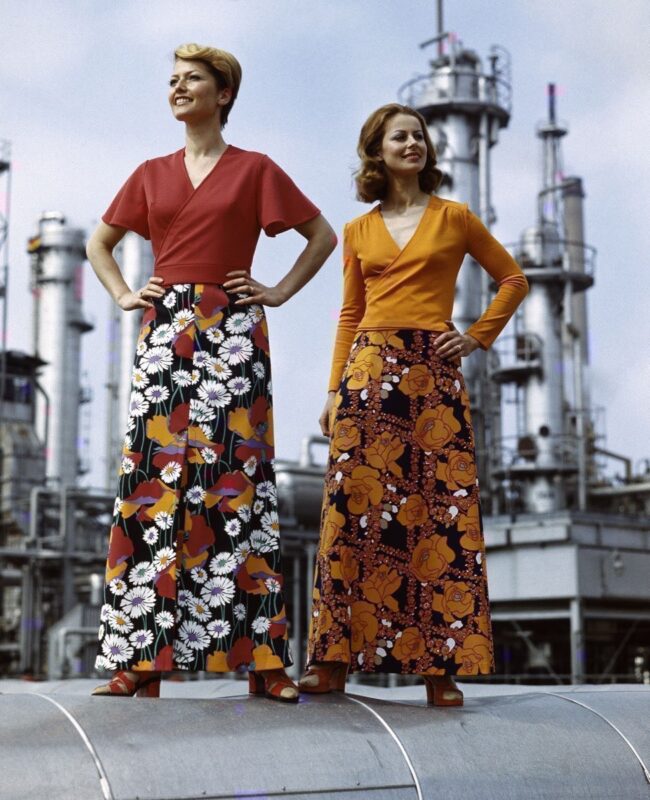 It also features and introduces its audience to important figures including Dieter Rams, Egon Eiermann, Rudolf Horn, and Margarete Jahny while also highlighting the role of design schools and the Bauhaus legacy.
"We are so proud to be finally organizing this exhibit, as it is a truly personal and emotional story we are telling because nearly every German family was affected by the German divided," Kries continued. "Families were not only divided by politics but also grew different identities through design which emerged on both sides, so it is interesting to see how those two collective identities of the East and West were shaped by design."
The exhibition will be on until September 5th 2021, and will then move to the Kunstgewerbemuseum, Staatliche Kunstsammlungen Dresden, from (15.10.2021–20.02.2022). The exhibition and its international tour are supported by the Federal Foreign Office.