Take a deep dive into yesterday night's unprecedented Oscars ceremony and discover everything that went down at the Dolby Theatre
Text by: Gilda Bruno
Some of us might remember last year's Academy Awards ceremony as one of the last in-real-life events that took place before COVID-19 unexpectedly turned the world upside down.
As a matter of fact, not only did the 92nd Oscars night mark a significant moment in history thanks to Bong Joon Ho's Parasite and his extraordinary six-time win; yet, having the ceremony preceded The World Health Organization's announcement of the coronavirus outbreak, which was declared a global pandemic on March 11, 2020, the much-anticipated event also served as a watershed between the "old habits" and what would have soon become known as the "new normal."
Interestingly enough, the weeks-long excitement that followed Bong's victory as a milestone in the inclusivity of the #OscarsSoWhite world was soon replaced by a surge in anti-Asian violence, also fostered by the leak of fake news blaming the Chinese population for the spread of the COVID-19 infection. When international celebrities began sharing messages from lockdown to stress how "We're all in this together," it did not take long for internet culture to turn the black comedy thriller into one of the most viral meme trends of 2020.
But what sort of legacy will this year's winners have and what has set aside the 93rd Academy Awards from the previous editions of the iconic Hollywood gathering? Let's find out below.
Parasite: You think it's about a virus but it's actually about how the rich are exploiting the working poor.

The Pandemic: You think it's about a virus but it's actually about how the rich are exploiting the working poor. pic.twitter.com/lFur3K6BpG

— witch from home (@StarWarshipper) May 1, 2020
The 93rd Academy Awards: A New Format For a "New Normal"
Coronavirus or not, the show must go on, and it will do so with an in-person Oscars telecast: in short, that's what Steven Soderbergh, Stacey Sher, and Jesse Collins, the producers behind this year's Academy Awards ceremony, said when asked about the format of its 93rd edition. Originally scheduled for February 28, 2021, the event was then postponed to April 25 due to the ongoing pandemic.
"Specially designed testing cadences to ensure up-to-the-minute results," face masks, and a dedicated healthcare team ensured the safety of everyone participating in the Oscars distribution. Contrary to the traditional editions of the event, which were entirely set at the Dolby Theatre, this year's Academy Awards broadcasted live from multiple locations, including Union Station in downtown Los Angeles. A sign of the changing times proving how The Academy adapted to the new COVID-19 scenario, the films selected for the 2021 Oscars ceremony were not required to have a theatrical run as they have been ever since the establishment of the prestigious awards.
The History Makers of This Year's Academy Show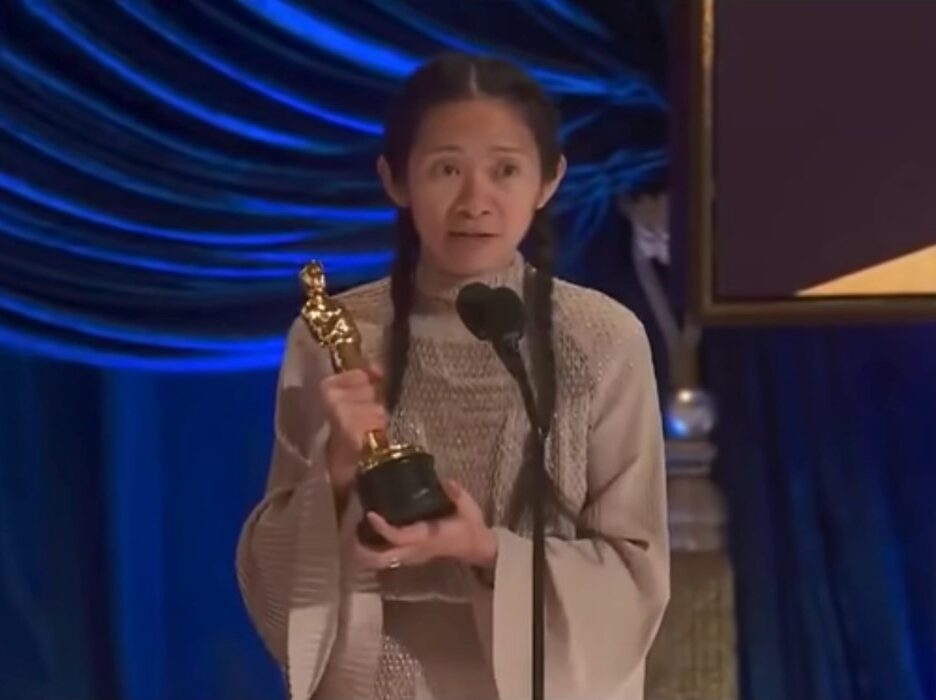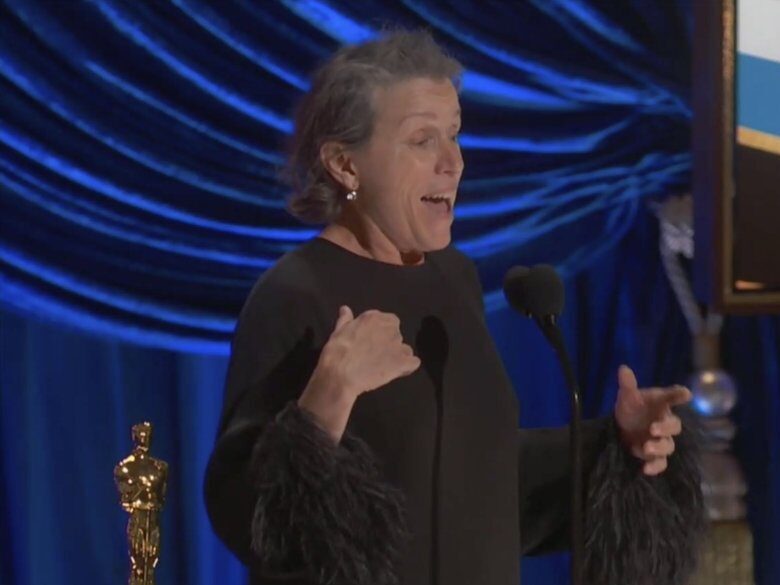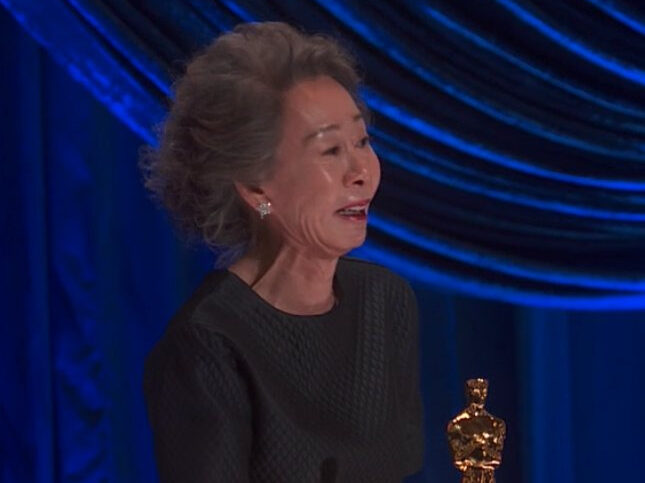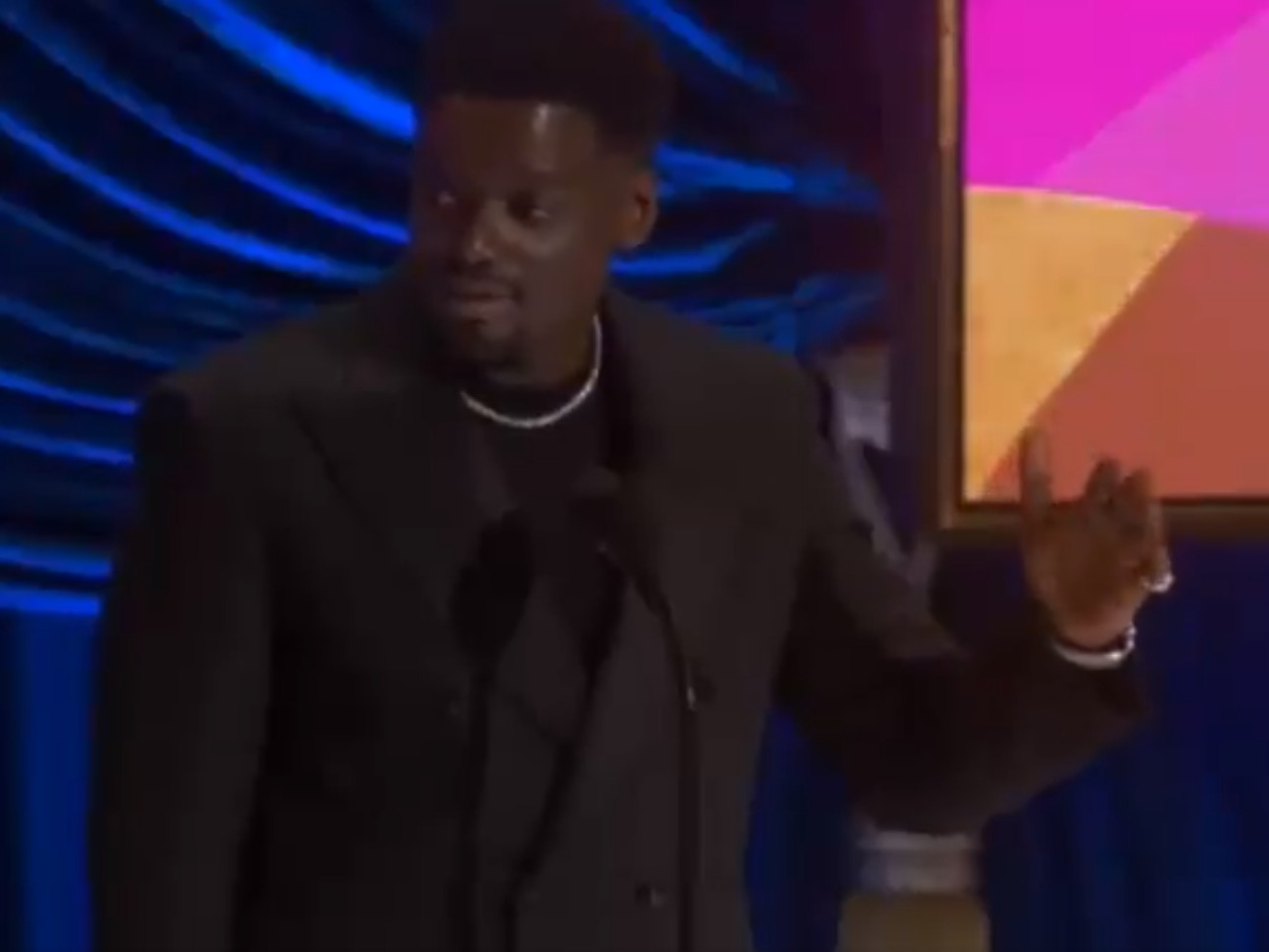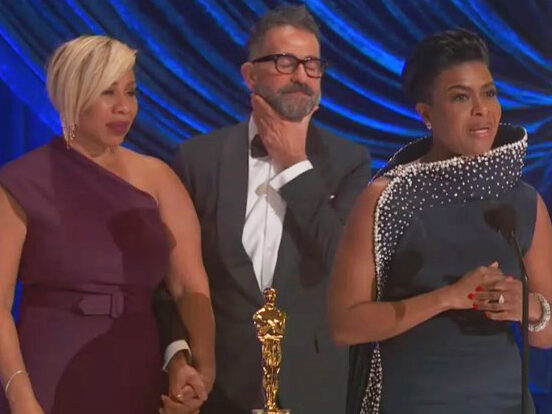 Chloé Zhao wins Oscar for Best Picture/Best Director for "Nomadland"
Frances McDormand wins Oscar for Best Actress in a leading role for "Nomadland"
Yuh-Jung Youn wins Oscar for Best Actress in a supporting role for "Minari"
Daniel Kaluuya wins Oscar for Best Actor in a supporting role for "Judas and the Black Messiah"
Mia Neal and Jamika Wilson win Oscar for Makeup and Hairstyling for "Ma Rainey's Black Bottom"
Chloé Zhao: Best Picture and Best Director for "Nomadland"
The winner of Venice 2020 Golden Lion and the Golden Globe for Best Director, yesterday night Chinese-American film director, screenwriter, and producer Chloé Zhao made history becoming the second woman to ever win the Oscar for Best Director as well as the first woman of colour (WOC) to do so since the establishment of the prestigious Academy. But the US-based director went even further than that; in fact, she also became the first WOC to win an Oscar for Best Picture.
Nomadland is a feature film that talks about today's "new nomads;" American residents who, by choice or necessity, break free from the conventions imposed by society to pursue a different way of life across the States.
"When I was growing up in China, my Dad and I used to play this game," recounted the director in her Oscar acceptance speech. "We would memorise classic Chinese poems and texts, and we would recite them together, and try to finish each other's sentences.
"There's one that I remember so dearly, it's called the Three Character Classics. The first phrase goes… 'People at birth are inherently good.' Those six letters had such a great impact on me when I was a kid, and I still truly believe them today.
"Even though sometimes it might seem like the opposite is true, I have always found goodness in the people I met, everywhere I went in the world. So this is for anyone who had the faith, and the courage to hold on to the goodness in themselves, and to hold on to the goodness in each other, no matter how difficult is to do that."
Frances McDormand: Best Actress in a leading role for "Nomadland"
The American 63-year-old actress decided two Oscars for Best Actress (won in 1997 for "Fargo" and in 2018 for "Three Billboards Outside Ebbing, Missouri") were not enough, so yesterday she walked home with a well-deserved extra one just to make sure not to be running short on Academy Awards.
Yuh-Jung Youn: Best Actress in a supporting role for "Minari"
Class of 1947, South Korean actress Yuh-Jung Youn enchanted the audience of the Academy Awards with her innate elegance and irresistible sense of humour. "Mr. Brad Pitt, finally! Nice to meet you," the Oscar nominee exclaimed right after walking on stage for her acceptance speech, "where were you while we were filming?" Moving on to more serious business, the actress managed to stress the importance of pronouncing foreign names correctly while still bringing a smile to the faces of those sitting in the public.
"As you know I'm from Korea, and actually my name is Yuh-Jung Youn and most European people call me Yuh-Yung, and some of them call me You-Jung. But tonight, you are all forgiven," Yuh-Jung Youn said. Jokes aside, the 73-year-old actress also became the first Korean and second-ever Asian woman to win an Oscar for Best Supporting Actress.
Daniel Kaluuya: Best Actor in a supporting role for "Judas and the Black Messiah"
Set to become one of the most viral moments in the history of the Academy Awards — if you don't know what we're talking about, don't worry, we'll get you covered in a sec — yesterday night Daniel Kaluuya accepted an Oscar for Best Supporting Actor for his role in Shaka King's Judas and the Black Messiah.
A tribute to the life of American activist Fred Hampton (played by Kaluuya), chairman of the Illinois chapter of the Black Panther Party in late-1960s Chicago, the film narrates his betrayal at the hands of William O'Neal (played by Lakeith Stanfield).
"To chairman Fred Hampton," Kaluuya said in his acceptance speech. "How blessed we are that we live in a lifetime where he existed. The Black Panther Party, they showed me how to love myself. And with that love, they overflowed it to the Black community and then to other communities. And they showed us the power of union, the power of unity."
Touching words that were followed by a quite awkward flow of consciousness where Kaluuya deliberately decided to thank his mum and dad for having sex and letting him into this world. "My mum met my dad, they had sex, it's amazing," the actor said, as cameras immediately turned on his mum, Damalie Namusoke, who could not help manifesting her embarrassment and confusion — WHAT IS HE TALKING ABOUT?
"Do you know what I'm saying? I'm here, do you know what I mean? I'm so happy to be alive, so I'm going to celebrate that tonight." Again, good meme material!
Mia Neal and Jamika Wilson: Makeup and Hairstyling for "Ma Rainey's Black Bottom"
Dream duo Mia Neal and Jamika Wilson are the winners of this year's Makeup and Hairstyling Academy Award. The first-ever black women to be nominated for this Oscar and the first ones to actually bring it home, the two were the cherry on top of this 93rd Oscars ceremony. As a matter of fact, this last edition appeared to have made a few steps forward when it comes to acknowledging talent other than that of white male creatives.
"I want to say thank you to our ancestors who put the work in, were denied, but never gave up," Neal said in her acceptance speech, which has already gone down in history. "I also stand here, as Jamika and I break this glass ceiling, with so much excitement for the future, because I can picture Black trans women standing up here. And Asian sisters. And our Latina sisters. And Indigenous women. And I know that one day, it won't be unusual or groundbreaking, it will just be normal."
Neal and Wilson shared their win with Sergio Lopez-Rivera, the personal makeup artist of Ma Rainey's star Viola Davis who began his collaboration with the actress while working on How to Get Away With Murder.
Among the Oscar nominees that walked home empty-handed are Pinocchio's visionary Italian costume designer Massimo Cantini Parrini alongside the film production's Makeup and Hairstyle team composed of Mark Coulier, Dalia Colli, and Francesco Pegoretti, whose unique contribution will hopefully be met with greater enthusiasm in the upcoming editions of the Academy Awards.
However, what truly left a bad taste in most spectators' mouths was the missing posthumous Best Actor Oscar to Ma Rainey's Black Bottom's star Chadwick Boseman, who passed away from cancer at 43 last August 28. Welsh actor Anthony Hopkins, who won the Award for his performance in The Father, paid tribute to Boseman in a belated acceptance speech the actor recorded in his hometown.
"I want to pay tribute to Chadwick Boseman, who was taken from us far too early," the actor said after learning about his unexpected win. Aged 83, Hopkins has broken yet another record becoming the oldest-ever recipient of an acting Oscar. "Thank you all very much. I really did not expect this so I feel very privileged," he concluded.
Visit the Oscars' website to discover all the nominees and winners of this year's Academy Awards.