Text and Picture by: R.G.
Kunsthal Rotterdam brings to the beautiful context of La Venaria Reale in Turin Peter Lindbergh's photography show "A different Vision on Fashion Photography"
Four years of sleepless nights to get through millions of photographs. This is how much time the Canadian curator Thierry-Maxime Loriot and Peter Lindbergh spent together to create this show for Kunsthal Rotterdam. Mario Turretta, director of the Consortium of Savoia's Royal Residences (Consorzio delle Residenze Reali Sabaude), during his visit in Rotterdam, amazed by the exhibition, asked the organization to bring it at La Venaria Reale in Turin. They accepted with great pleasure, in fact Mr. Thierry-Maxime said that he would have never imagined to exhibit in a such mind-blowing place.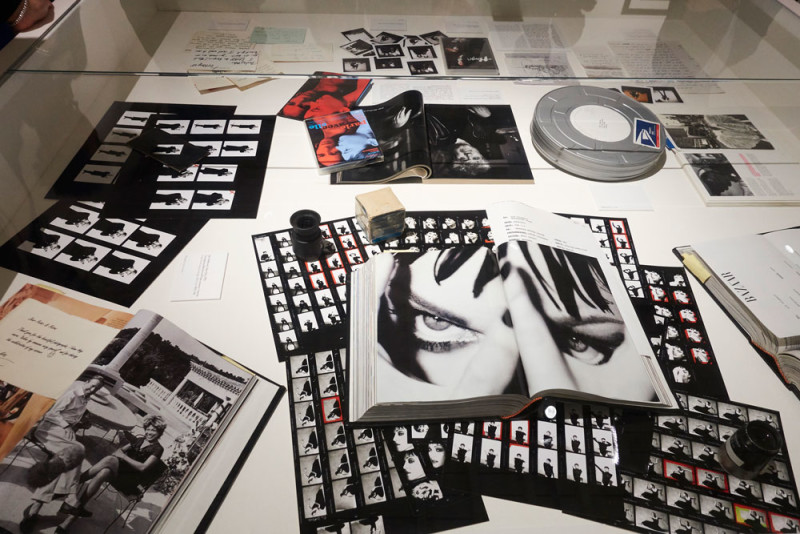 At the beginning of his career Lindbergh totally shifted the representation of the woman at that time. No more unnecessary superfluity, he wanted a woman that was simply herself. When he was asked by the former director of Vogue America, Alexander Liberman, to shot the usual dummy woman, charged with all the frills that were typical during the '80s, he refused. Instead he flew to LA, picked up six "random" models, took them on a beach and put a very simple white shirt on them. No fancy make up, no fancy lights, no fancy extra. What's astonishing is the simplicity by which Mr. Lindbergh (he said that he hates to be called this way, but…) recounts this anecdote. Indeed, those pictures aren't so simple as they appear, they changed Lindbergh's life and the story of fashion photography. Those six "random" girls, as it sounds when he describes how he chose them, became right away world-renowned supermodels and he was launched in the photography firmament.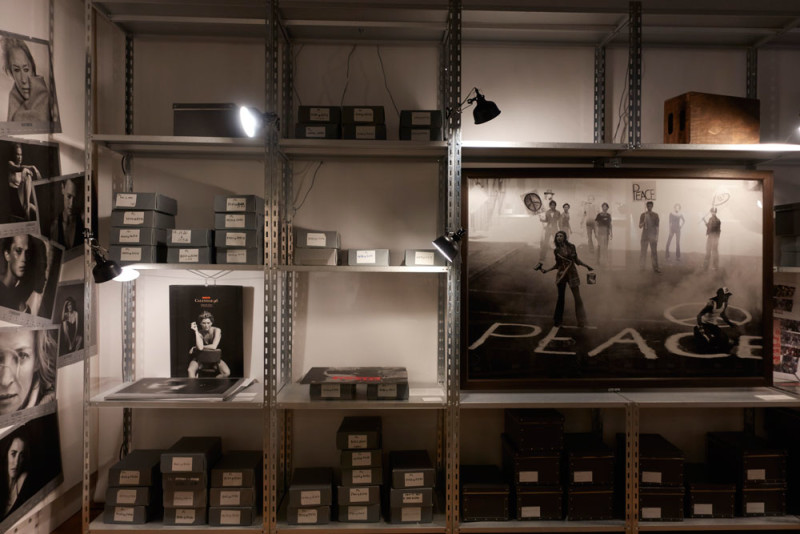 Well, I think that minimalism only works if the ingredients are beautiful, it's like cooking fish. If it's good and fresh you don't need to add anything else. You can eat it even row with no soy, and it will always be good and tasty. Lindbergh knew it, and having an extremely good taste he was able to extrapolate the beauty of the (super)bodies he was photographing. He remembered seeing in Germany, when he was a child, some women returning home from a factory, exhausted but proud and he thought those women were so beautiful even without makeup. He loved those black circle lines around their eyes. He wanted to frame a woman that has the courage to be herself, candid in her beauty.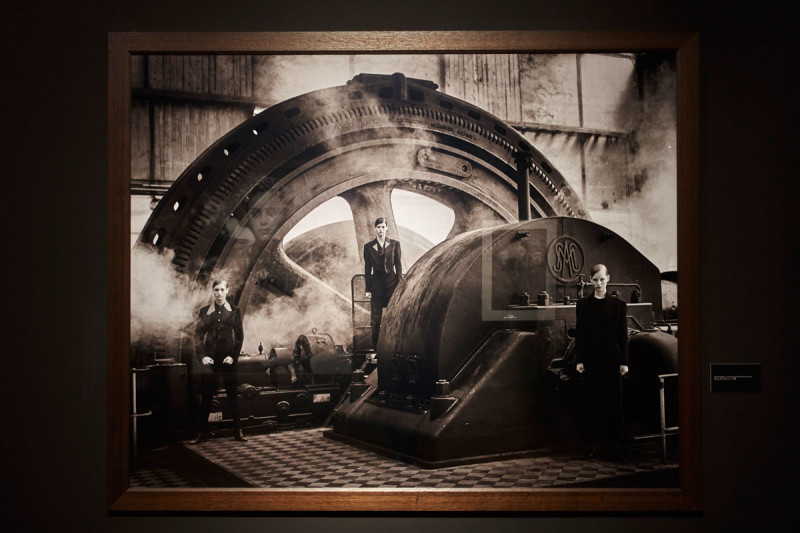 But he also likes to win easy, he always pictured the most beautiful women like Cindy Crawford – Naomi Campbell – Linda Evangelista to name a few, could he get the same results with a girl next door?
Loriot says that Lindbergh assumes the responsibility to make all the people who see his show believe to be normal. Because aging is normal even in the Photoshop era. From this statement the title of the show: "A Different Vision on Fashion Photography". Well, maybe it's true if you are aging as a supermodel…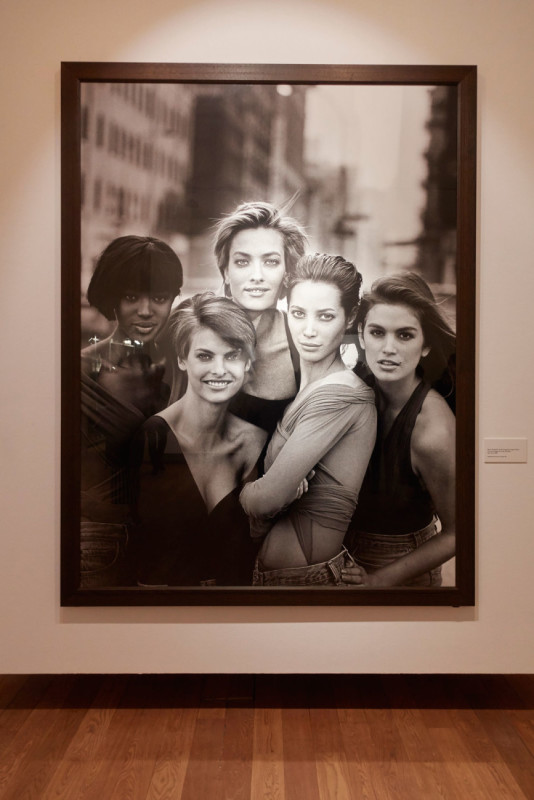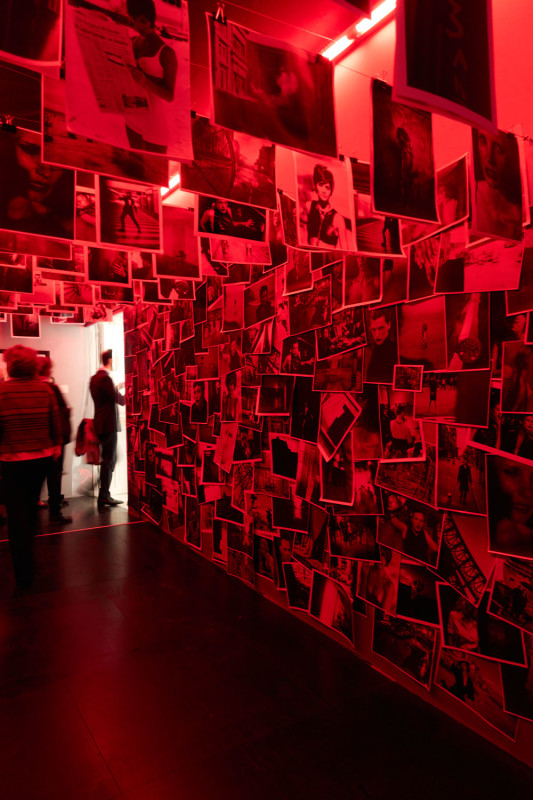 The show is divided in nine chapters: Supermodels, Stylists, Zeitgeist, Dance, Dark Room, The Unknown, The Big Screen, Icons. Those rooms take the visitors through the creative evolution of Lindbergh. Unexpected, in one of the last rooms, an installation of glittering Swarovski crystals (the premium partner of the show) as a sparkling sky.
You can also take advantage of your visit at La Venaria to wander around its luxurious gardens and the little village surrounding the palace.
Rooms of the Arts, First floor, Reggia di Venaria
From 7 October 2017 to 4 February 2018
Ticket for the exhibition and "All in a Palace" ticket