LI QING PRESENTS HIS SITE-SPECIFIC EXHIBITION AT PRADA RONG ZHAI, SHANGHAI, CREATING A CINEMATOGRAPHIC ATMOSPHERE WHERE THE GHOSTS OF THE PAST MEET THOSE OF PRESENT DAY
Text by: Fiammetta Cesana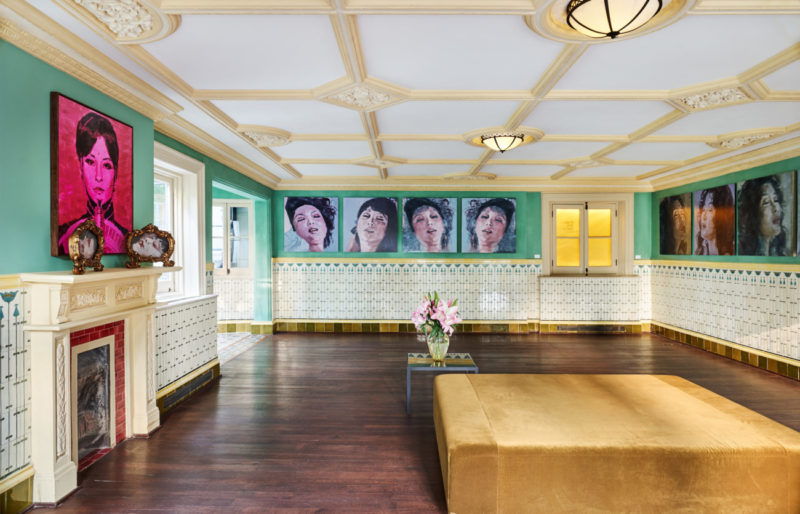 Curated by the worldwide famous art critic Jérôme Sans, "Rear Windows" is the new exhibition of Li Qing which, hosted by Prada Rong Zhai in Shanghai, takes inspiration from Alfred Hitchcock's 1954 masterpiece.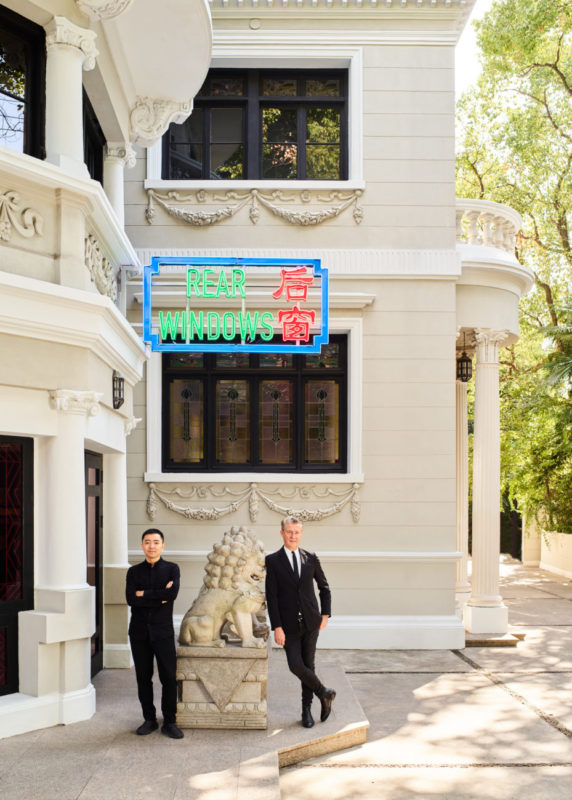 An immersive, site-specific, project which embraces the building into its past and contemporary existence. Before Prada's restoration in 2017, indeed, the place used to be the private residence of the entrepreneur Mr Rong Zongjing; and today, turned into a public space for cultural activities, the place still perseveres traces of old stories and legends, just like Shanghai itself. The building is the reflection of its city: an eclectic reality where different social groups, urban myths, ancient and modern worlds beautifully coexist.
In this blend of multiple souls, Li Qing imagines the space as lived by the its previous inhabitants or by their contemporary ghosts.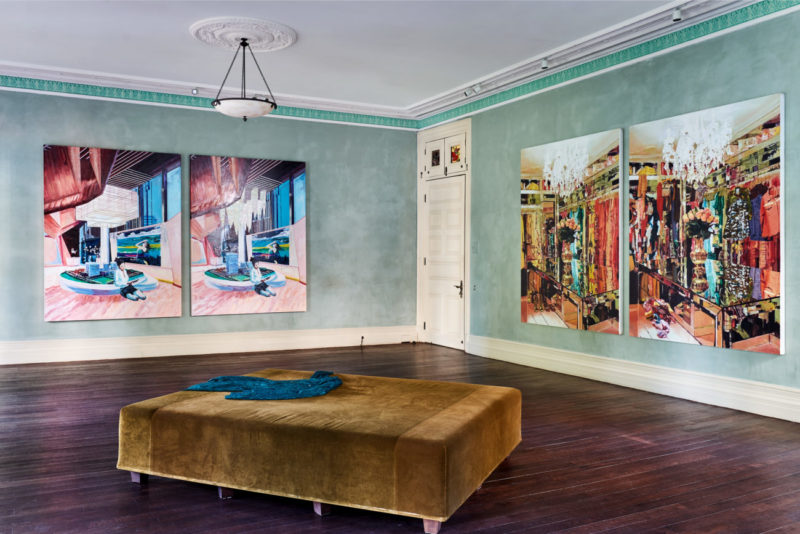 With the use of trompe-l'œil paintings, installations, videos, photographs, and other media implements, the artist tries to create imaginary visions of rooms, like the ball room, the bedroom and a karaoke's one, evoking the presence of past habitants.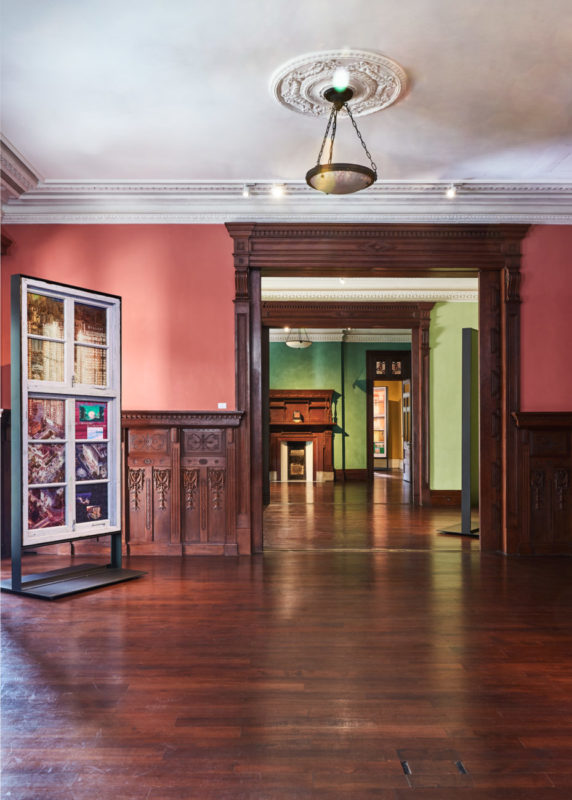 "A story conceived through a wide selection of past and recent works by Li Qing, a narrative that develops into the setting of a film whose action is about to take place. In the spaces of Prada Rong Zhai, Li Qing starts a new poetic that lives in the fantasies of an imaginary society, but also in the current work of the artist who wonders how to be closer to the reality of things" – Jérôme Sans stated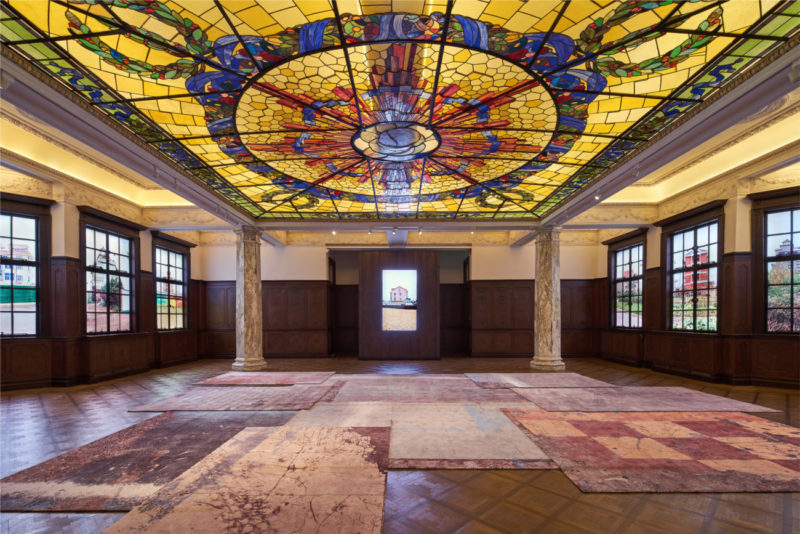 Turning his artistic production mainly around a cultural and philosophical reflection on the anxiety typical of our time, Li creates with the exhibition an unusual cinematographic context which resembles present society's dual nature split between authenticity and imitation, real and reproduction.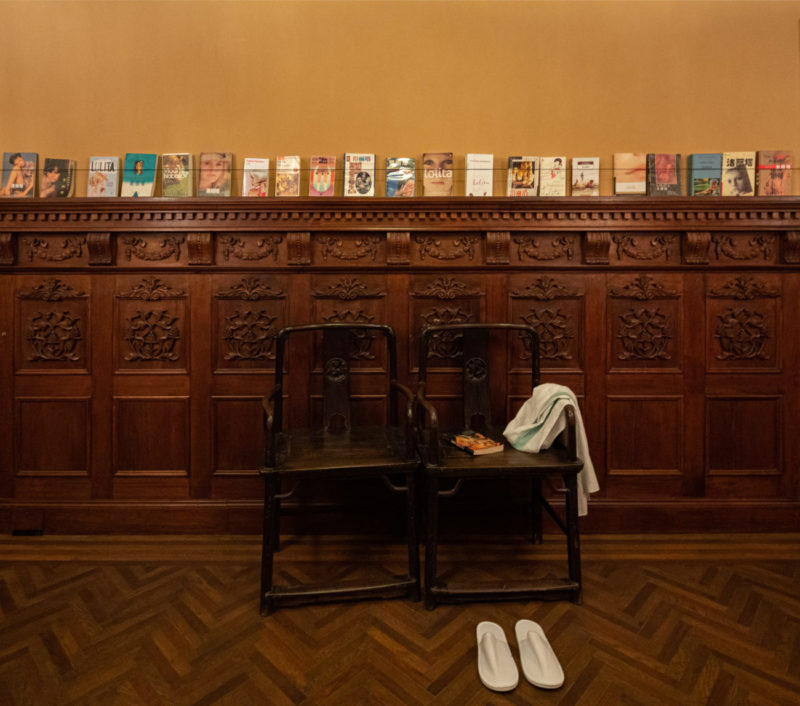 So in these "Rear Windows", the act of voyeurism is not enacted by a curious man forced to stay home by a broken leg (as for Hitchcock's movie), but by different, visible and non visible, entities. We as spectators indeed are invited to explore the rooms, either observing and being observed by past and present memories.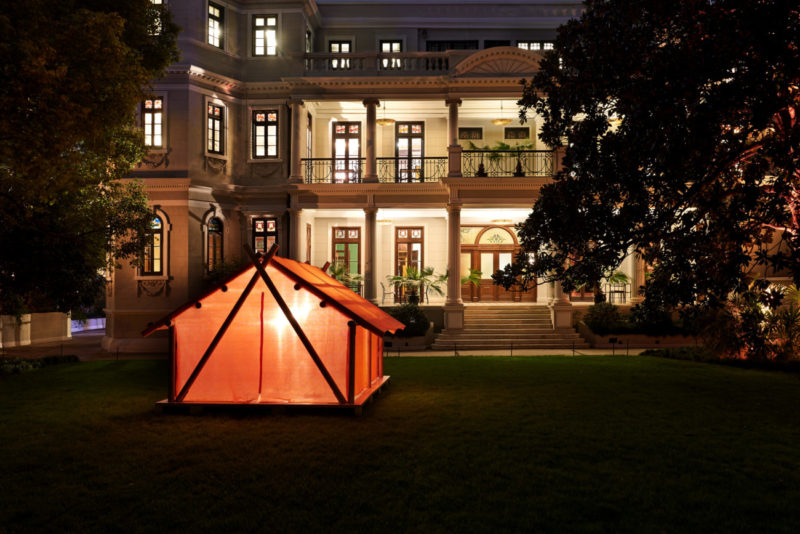 Born in 1981 in the city of Hangzhou, Li Qing has developed over the years variegated forms of art, from different painting techniques to photography and multimedia creations, analyzing the transformations of individual and collective spirit which face the hypocrisy of contemporary society. His series of installations called "Neighbor's Window" embraces trompe-l'œil technique and combines old wooden window frames with paintings representing French colonial architecture, or new buildings that became cultural and artistic landmarks of the urban scene of Shanghai.
He has presented his works in different international museums and galleries, such as Tomás y Valiente Art Centre in Madrid, The Orient Foundation in Macao, Goethe Institute in Shanghai and Arario Museum in Seoul, and also exhibiting at the 9th Shanghai Biennale and the 55th Venice Art Biennale.
Cover: Prada Rong Zhai, Rear Windows, Courtesy of Prada