AS AN INFINITE LULLABY, "IL CIELO IN UNA STANZA" IS PLAYED ALL DAY LONG IN RAGNAR KJARTANSSON'S PERFORMANCE, PRODUCED BY FONDAZIONE NICOLA TRUSSARDI, IN SAN CARLO AL LAZZARETTO WHICH IS HISTORICALLY RELATED TO TIMES OF EPIDEMIC
When you're here with me
this room has no longer any walls,
it has woods instead, endless woods.
When you're here, close to me
this purple ceiling stops existing,
above us I see the sky
and here we remain,
rapt,
as if nothing else (but us) was left in the world
A harmonica is playing
to me it sounds like an organ
that quavers for you and me
up there, in the endless sky.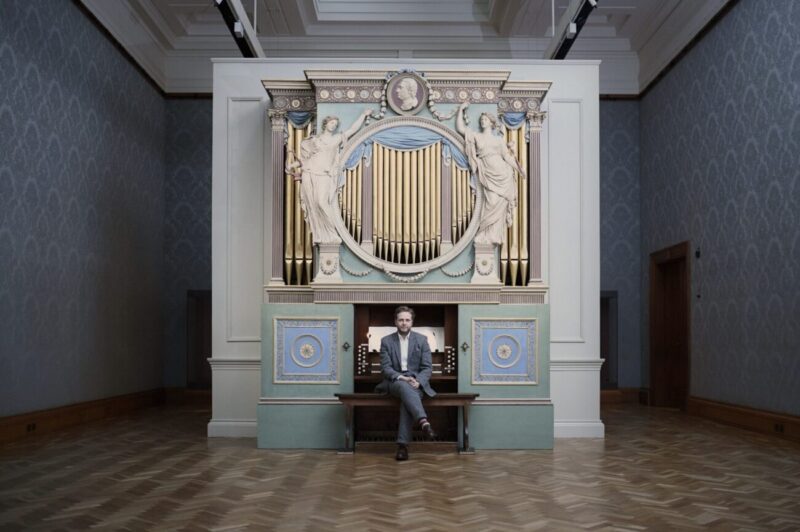 "The sky in a room is the only song I know that reveals one of the fundamental characteristics of art: its ability to transform space. In a way, it's a conceptual work. But it is also a celebration of the power of the imagination – inflamed by love – to transform the world around us. It is a poem that tells of how love and music can expand even the smallest space, to embrace the sky and the trees… Love can read what is written on the farthest star, said Oscar Wilde" says Ragnar Kjartansson.
The Icelandic artist's performance, curated by Massimiliano Gioni, sees professional singers alternate with each other to play on the pipe organ the 1960 song by Gino Paoli, "Il cielo in una stanza" (The sky in a room") for six hours a day at the Church San Carlo al Lazzaretto in Milan. Fondazione Nicola Trussardi which has presented and produced the show confirms once again its pledge as nomadic (non-profit) museum to introduce to the public contemporary art in the most diverse places.
After months spent in the closed space of our homes, next to our loved ones or, more sadly, far from family and dear ones, realizing our loneliness and suffering for the people lost in the fight against the pandemic, Kjartansson's performance can be read as a poetic contemporary memorial: an unusual monument and a civil prayer in memory of the painful months spent imagining the sky in a room and dreaming of new ways to be together and to fight loneliness and isolation.
The profound symbolic value of this lullaby, making the performance in a perpetual, melancholic dialogue between past and present time, is strengthened by the historical meanings of the Church of San Carlo al Lazzaretto. The place indeed is intimately linked to previous epidemics, from the plague of 1576 to that of 1630, made famous by "I promessi sposi" by Alessandro Manzoni who mentions the Lazzaretto on several occasions in the novel and sets one of the best known chapters.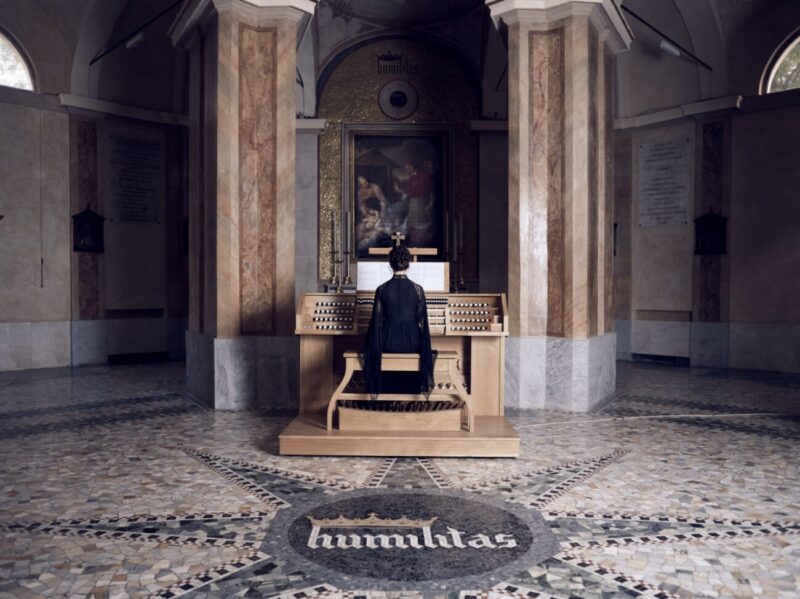 "The Sky in a Room"
Church San Carlo al Lazzaretto, Milan
From September 22 to October 25