CHRISTMAS TIME IS JUST AROUND THE CORNER AND PROBABLY THE MOST OF YOU ARE STILL STRUGGLING WITH GIFTS' DEEDS… SO HERE FOR YOU SOME VERY COOL ARTISTIC SUGGESTIONS
Text by: Fiammetta Cesana
The Wham!, Micheal Bublé and Mariah Carrey taking over the radios, lavish dinners with family's members you likely haven't seen since the past year at the same colorful table, smell of sweets and pine needles, and lights, lights, lights all over the freezing city…
The world is divided into two kinds of people: those who impatiently wait for Christmas magic all the year long, and those who simply hate all of these rituals and only wish for the warm season to come back soon. My mum for instance definitely joins the second group; if you only mention to her long hyper-caloric meals with old relatives you have to entertain, the town stuck under the snow (which quickly turns into a dirty mush splattered on the streets), and kitsch decorations everywhere, she'll get sick! Of Christmas, she'd safe only George Micheal and the Band Aid.
However, despite this universal division, one thing makes everyone agree and happy about the time "we all behave ourselves", which is receiving beautiful gifts and feeling completely satisfied of a purchased present looking forward to give it to our cherished one.
But again, another thing that all of us, especially Grinches like my mother, hate is having absolutely no inspiration on what to give and ending up always last minute with the umpteenth pair of earrings or an anonymous frame.
Fortunately this years the world of arts gave us some solutions to make very classy and unusual presents! So have a look to our selection of unique gifts you are still in time to get and with also affordable proposals…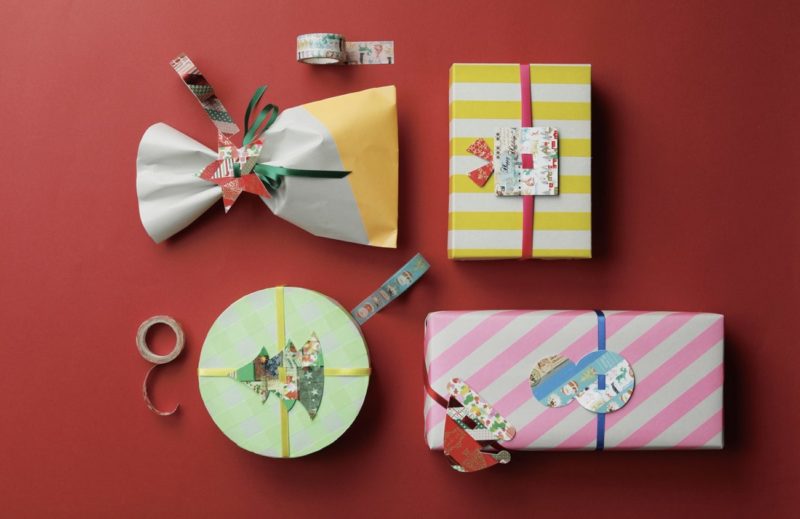 If you want to do someone an important gift, maybe combing Christmas celebration with his/her birthday or graduation, in order to avoid the classic (and bit boring) fountain pen our suggestion is to have a look to Richard Saltoun's offers. The Londoner gallery indeed proses a series of influential contemporary artists, such as Renate Bertlmann, Helen Chadwick, Jo Spence, Annegret Soltau, whose works, including limited edition prints, are surprisingly accessible (some starting at £350). This is actually part of a wider program called "Saltoun Selects" where aspiring gallery's clients will be offered a great selection of works below £5,000. With different styles and subjects, these prints can accomplish the taste of any friend, relative or partner, being definitely an unforgettable, lifelong present!
To discover their selection visit: Richard Saltoun
All the works are available at the gallery to view – they are open till December 21st, so if you happen to be in London hurry up and pass by in Dover Street!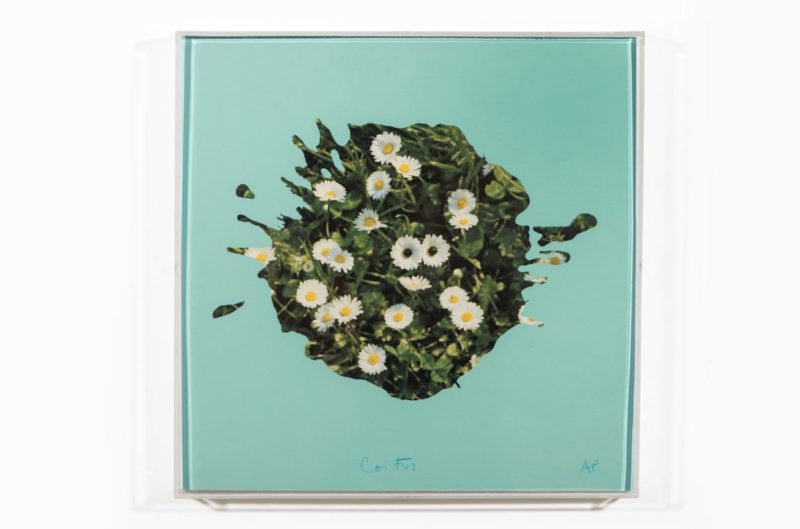 Who doesn't have a comics-holic friend? My boyfriend for example, who doesn't miss a superhero movie for anything in the world, would get crazy if he found under the tree the new Taschen's book, "Stan Lee Story" (the signed Collector's Edition got sold out in a week!). Roy Thomas, who wrote it with the Marvel's former president himself, created an invaluable tale of Lee's life alongside never-before-seen photographs, original comic art and rare comicbook facsimiles. Father of Hulk, Spiderman, Iron Man, X-Men, and many others, all his fantastic creatures have been able to conquer all of us thanks to their combination of strengths and weaknesses, which make them "real". Telling Stan Lee's story from his childhood during the Depression era in New York, to transforming Marvel into the number one comics publisher in the world, till his 21st-century reinvention as chief creative officer of the global entertainment company, the book is an awesome tribute to this one-in-a-million master who sadly passed away a year ago leaving a whole empire of true superheroes.
Click here to buy "Stan Lee Story": Taschen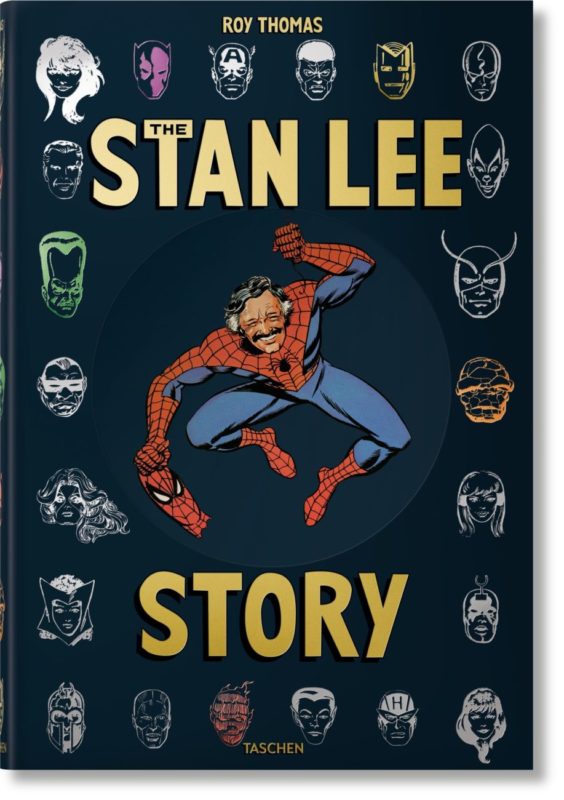 Then if what you are looking for is a particular furniture object for your fancy cousin's new flat, maybe even with the possibility to win a dinner in a cool design atmosphere, Vitra is the best choice. Alongside the yearly selection of Christmas gifts, the Swiss design agency proposes a series of events as well as a contest, called "If the Stars Align", at Vitra Campus in Weil am Rhein, Germany. Inviting visitors to go shopping till late evening at VitraHaus – the flagship store – they hand out postcards picturing a starlit sky where to spot a hidden product. Among all that correctly point out the product, two will be drawn as the winners of a dinner with three friends at the amazing VitraHaus or of an Asterisk Clock. What more could your design-maniac cousin wish for?
To find out more about the contest click here: "If the Stars align"
…and now let's fill out your Vitra's Christmas wishlist!
Or, have you been invited last minute to a Christmas party where you barley know few people, so you are thinking to get something very, very affordable but still doing a great impression? Well, in this case you should definitely opt for MART's tabletop objects and greeting cards. The museum of modern and contemporary art of Trento and Rovereto provides an extraordinary promotion on different articles; for example cute, devilish, salt and pepper shakers, a silk printed foulard, a leather bottle or a pair of shot glasses styled by Fortunato Depero's graphics… all up to 30 EUR! That's really your occasion to give an artsy refined present with minimum expense.
All the products are available at Martshop and at Casa d'Arte Futurista Depero's Bookshop.
To end, as we all know, every nice gift requires an equally nice package, specially during Christmas time when we suddenly turn into little Santa's helpers with wrapping paper, tapes and stickers taking over the whole kitchen table. So to make your gift really special just from its cover, MT Masking Tape is perfect! With a variety of themed drawings and sizes, and no glue residue, this washi (Japanese paper) can be used not only to embellish your cadeau but also to decor furnitures, ceramics and walls. It is produced by the 100-years-old Japanese company Kamoi Kakoshi which began the last century by creating sticky baits to catch insects. Now their creative washi is the cherry on top that will make your present stick out under the tree.
Visit here to get you favorite MT Masking Tape: Italy
Germany, Swissland, Austria and BeNeLux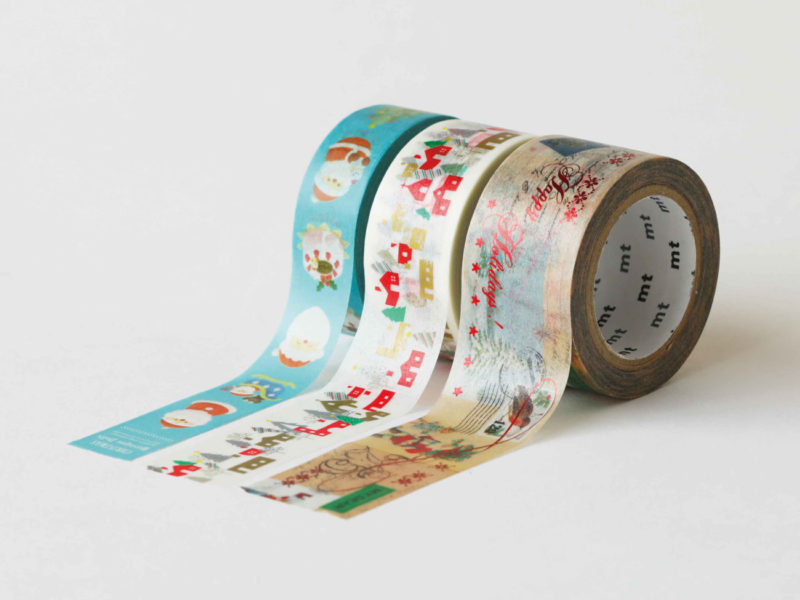 Cover: Vitra's festive inspirations