Collectible DRY hosts for the first time new volume My Favorite Things!
Here is a little preview of how we combined the two issues.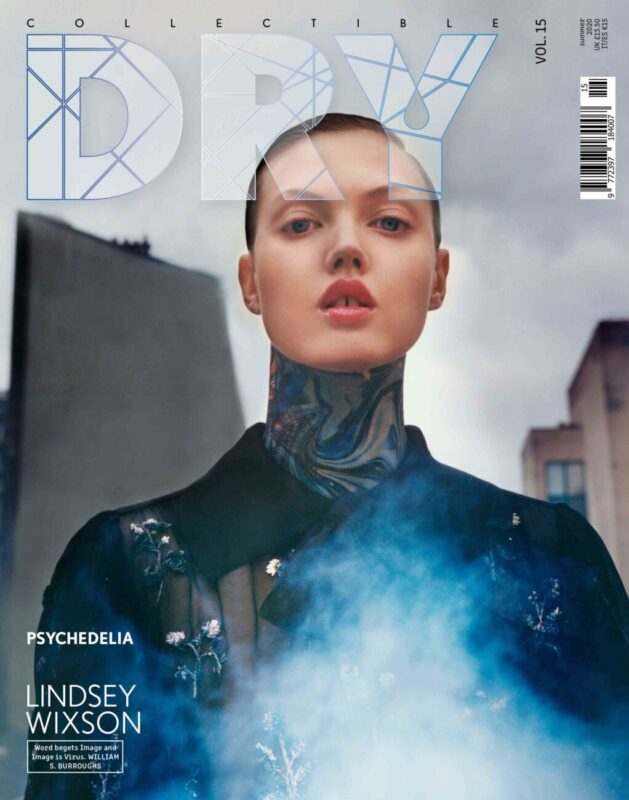 ON COVER PSYCHEDELIA
Lindsey Wixson wears a black flounced dress in organza embroidered with flowers and embellished with jewelled buttons Chanel Haute Couture
Photography Elina Kechicheva @TalentandPartner. Fashion Editor Woo Lee. Hair Werner Amort @JulianWatsonAgency. Make Up Lili Choi @Calliste Agency. Model Lindsey Wixson @DManagement Group. Photo Assistant Maya Zardi. Fashion Assistant Fabrizio Lorenzi.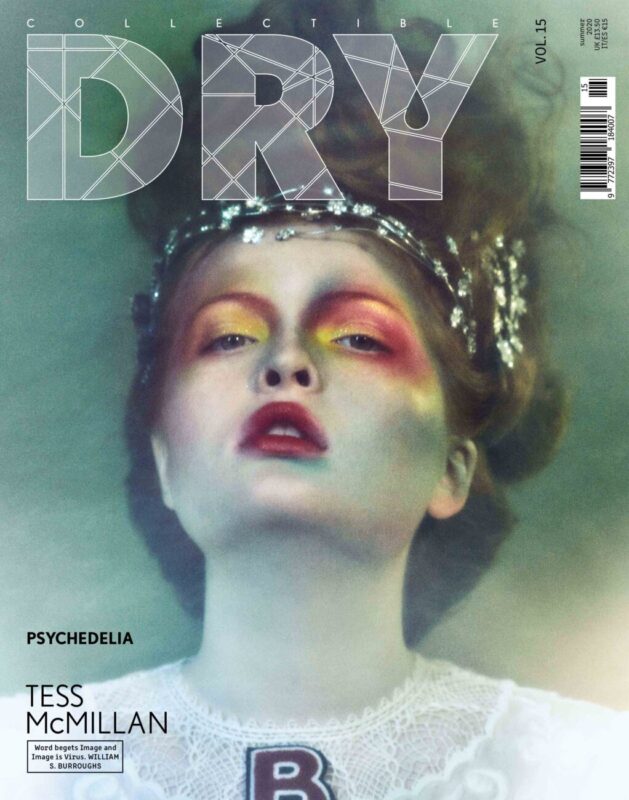 ON COVER PSYCHEDELIA
Tess McMillan wears a lace trim embroidered cotton dress Burberry
Photography Elizaveta Porodina. Fashion Editor Lisa Jarvis. Hair Peter Grey @Home Agency. Make Up Ryan Burke @Industry. Set Designer Colin Lytton. Model Tess McMillan @Muse. Market Editor Raz Martinez. Fashion Assistant Celine Azena.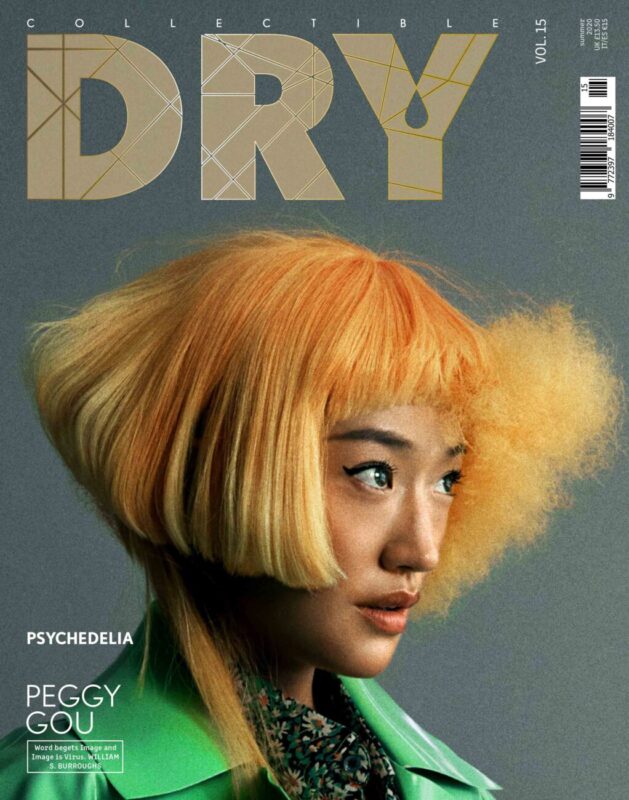 ON COVER PSYCHEDELIA
Peggy Gou wears a leather coat Lacoste Flower print top N21
Photography Hong Jang Hyun. Fashion Editor Woo Lee. Hair Hester Wernert @AuthenticBeautyConcept @WSM. Make Up Yvonne Wengler. Model Peggy Gou. Producer Danny Muster Works. Photo Assistant Yang Joong San. Fashion Assistants Danny Muster and Sabrina Rommel.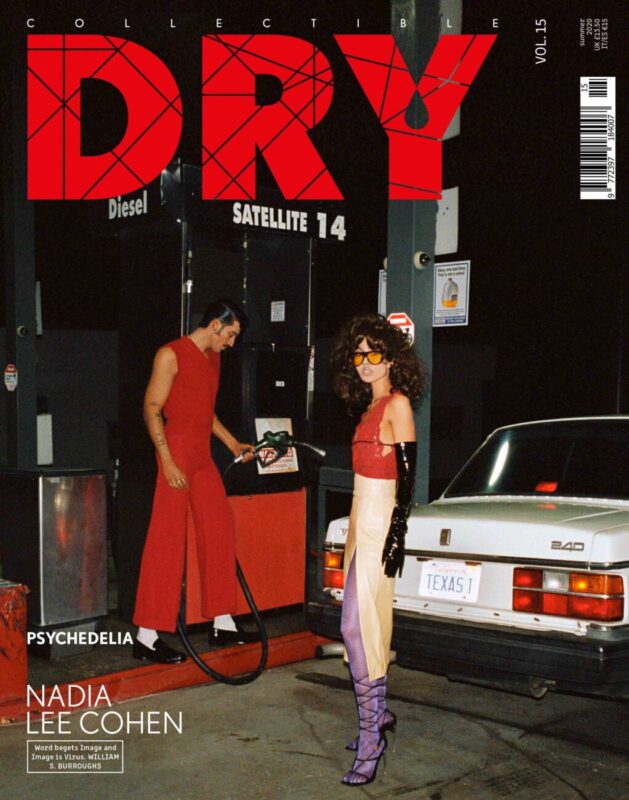 ON COVER PSYCHEDELIA
Nadia wears a top, skirt and gloves Gucci. Shoes Versace Charlie wears vest and pants Gucci. Loafers Salvatore Ferragamo
Photography Nadia Lee Cohen & Charlie Denis. Fashion Editor Rebecca Ramsey. Hair Jake Gallagher. Make Up Lilly Keys. Producer Virgin Soil Pictures & DMB represents. Creative Producer Camilla Tisi. Production Assistant Lilia Gabbro. Photo Assistant Aaron Sinclair. Make Up Assistant Koah Arellanes.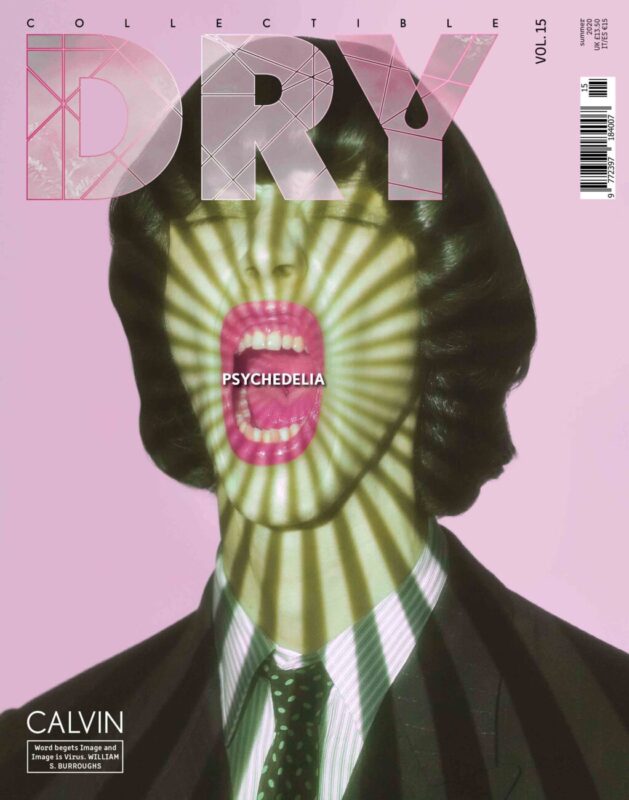 ON DUST JACKET
Calvin wears a classic wool jacket, silk shirt and tie Celine
Photography Lucian Bor. Fashion Editor Belén Casadevall @Engeneersofchange-Agency. Hair Javier Palacio @Capsuleagence. Make Up Maria Olsson @Wiseandtalented. Model Calvin @preminummodels. Casting Director Emmanuelle Delserieys @Creartvt. Set Designer Nicolas Plinio. Photo Assistants Maud Mahobah and Marie Leroy. Fashion Assistant Clemence Chatain.
ISSUE #16 IN LATE SEPTEMBER
Look on the map where you can find us
View Collectible Dry Reseller in a full screen map. Scroll down to read the list of our reseller plotted on this map! Collectible DRY is distributed internationally in more countries than you can find on this map but as now we aren't able to provide the full list of our retailers. Since we can't ascertain all addresses, try to contact the retailer before going. Please feel free to contact us! if don't find any retailer near you.
or buy the magazine on one of our Online Retailer
All trademarks service marks and logos appearing on this page are the propriety of their respective owners.