BEING A MODEL TODAY IS NOT JUST BUILDING A BEAUTIFUL BOOK AND CATWALKS' CURRICULUM, IT MEANS HAVING A STRONG PERSONALITY TO BE A ROLE MODEL, ALSO THROUGH SOCIAL MEDIA
Alexina Graham, the new entry of Victoria's Secret Angels team, is the first redhead model of the brand and she understands the importance of being more than an image of beauty. Sports, food and motown music lover, she is very fond of her family in UK and grateful of becoming an angel at 29 since now she's more conscious about the fashion system and life overall. Alexina now signed with the UK's leading model agency, Models1.
Don't miss the full interview and editorial on DRY 12!
Interview by: Fiammetta Cesana
Photography: Marcus Cooper
Fashion: Tiffani Williams
Make Up: Laramie
Hair: Ro Morgan
Model: Alexina Graham @Models1
Creative Direction: Lisa Jarvis
Production: Alfredo Mineo and Andrea Colace
Production Assistant: Nelson Castello
Fashion Assistants: Marcus Elliott and Ayoluwa Nzinga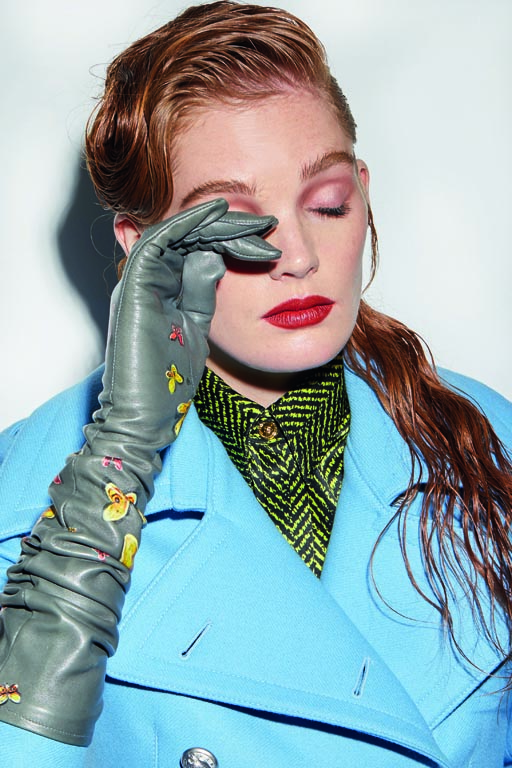 Fiammetta: What's the best thing of being a model, or rather… an angel?
Alexina: I get to travel to many different parts of the world and discover different cultures and food. The food is a big one for me, I love different foods and trying the cuisine of the country out. I get to meet new people on a daily basis, socialize and meet people I would never usually meet if I didn't have this job. The best part about being an angel is the media outreach it has bought me. So many young children message me about being bullied and I am able to talk to them and be a role model for some of these children.
F: You are actually the Victoria's Secret first redhead model. You said you've being bullied in the high school just because of your phenotype. Was is so bad? Are you planning any actions to sensitize people against bullying?
A: Yes, I was bullied at school for my hair color, I stood out and class members found me an automatic target to pick on. It's crazy that someone can be bullied over hair colour. So many young red head children message me to say they are being bullied, and that seeing an actual redhead model doing well and becoming an angel has given them confidence. This makes me feel good, just being able to give them the exposure and strength they deserve.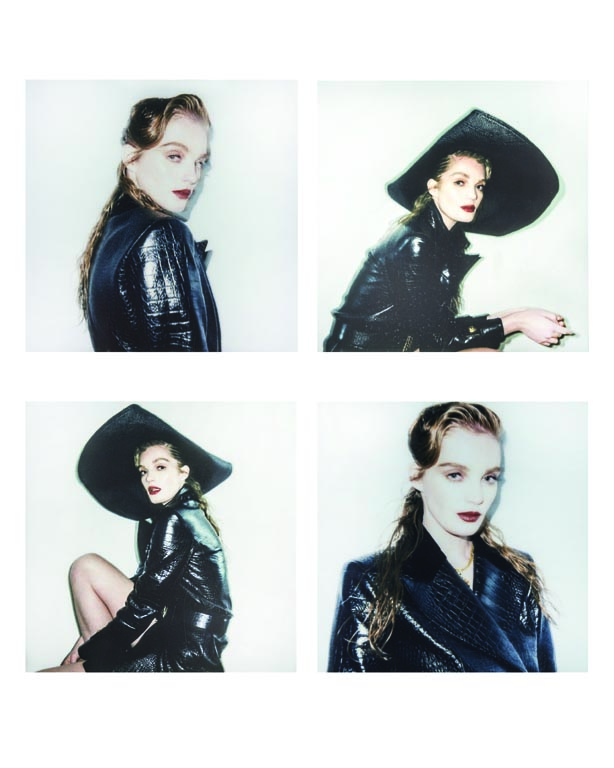 F: You were a ballet dancer too. Do you ever feel regretful for quitting that career?
A: I danced and did theatre for 10 years and I really loved it. I still would love to go back to theatre one day, I love being on the stage and being a different character. I guess that's why I also love modeling, you are a different person every day in your photos.
F: Is it true that during your audition for VS you started dancing for happiness?
A: I did dance a lot yes, but it was more dancing because that is very me and I was so nervous, that extra – extra Alexina came out. I think my whole personality came out in those 10 minutes. I danced and maybe even sang. I remember even doing a hair flip at one point.
F: Sport overall seems to be a number-one-thing in your life. How many hours do you work out daily?
A: I wouldn't say it's number one but it's very important to me. It makes me feel good and it's great for mental health. It also offsets the fact that I'm also a big chocoholic, I like a lot of chocolate. Dairy milk being my fave! I work out 4/5 times a week for 1 hour a day, I mix it up a lot, so that my body gets different parts worked each day.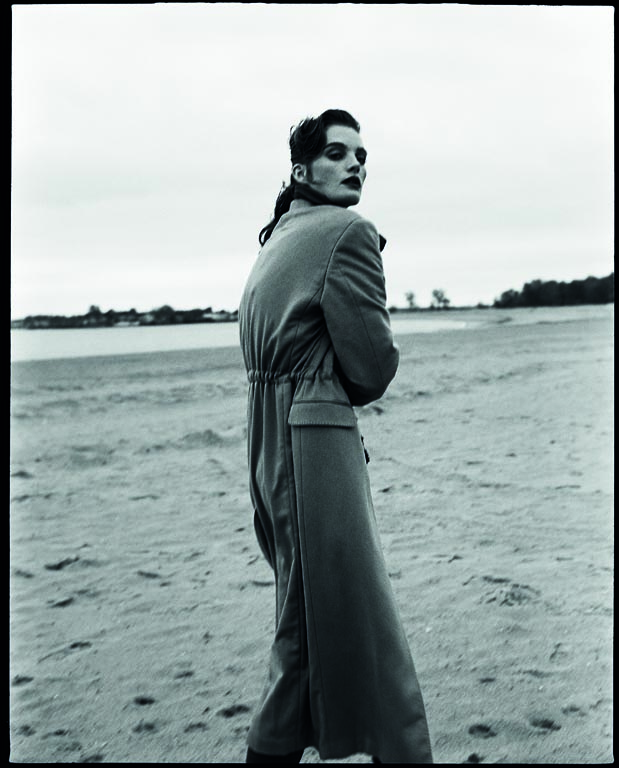 F: Do you think that posting videos of your gym sessions, as all bloggers do much frequently nowadays, may really inspire people to undertake a healthier and more active lifestyle?
A: I think people find it interesting to watch others' workout and see how they can incorporate some of them into their schedule. In the last 6 years there has been a significant increase of interest in fitness and workout videos they have become a big thing on social media. Especially now as so many brands are bringing out cool everyday workout gear that you want to wear. When I post my workouts, I get a lot of great feedback on how people never thought about certain moves and now they use them.
F: Would you like to share with us one of your beauty secrets? Please!
A: I'm a big sucker for a great black mascara. I have really blonde eyelashes and I love my eyes to pop. So I like to put a lot of black mascara on my top lashes.
F: Being excessively young seems to be no longer a first requirement in fashion careers. Many models who were teens in the 90s now are still at top, and many others jump-start just as they get older. You became a VS' Angel at 29-years-old: have you ever imagined something like this? Do you think that things are really changing in this industry?
A: I honestly never thought I would become an Angel, it was always a dream and I was also very determined to try my hardest to get there. I think the industry has changed a lot and many models are older now, it's a very positive change. Becoming an Angel at this stage of my life makes sense for me, I am a woman now; I know my own mind. I know what I want and I understand our industry so much better than when I was younger.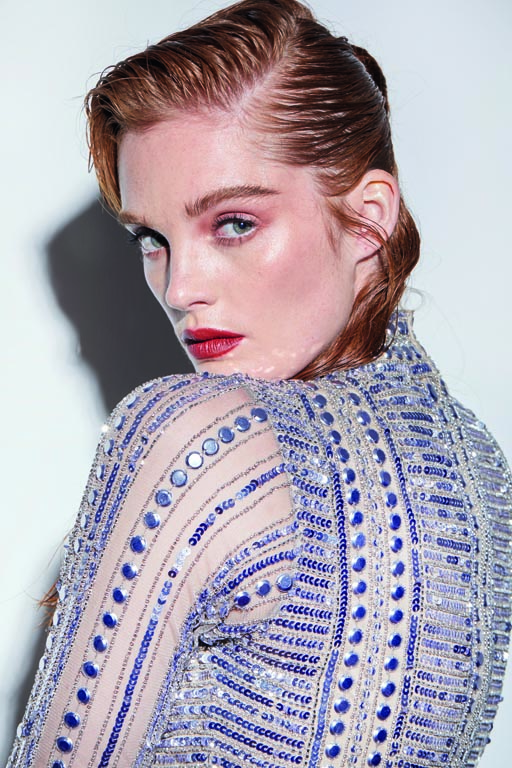 F: Are you concerned about the future of our planet?
A: Yes of course I am. It's crazy to see how the world is being harmed and people just don't seem to be bothered about it. I work with a brand called Biotherm and I have learnt so much from them and how to change certain day to day habits to help our planet. Every little change that we make is already a big step for the planet, such as the ban on plastic straws and the use of recyclable bags for shopping.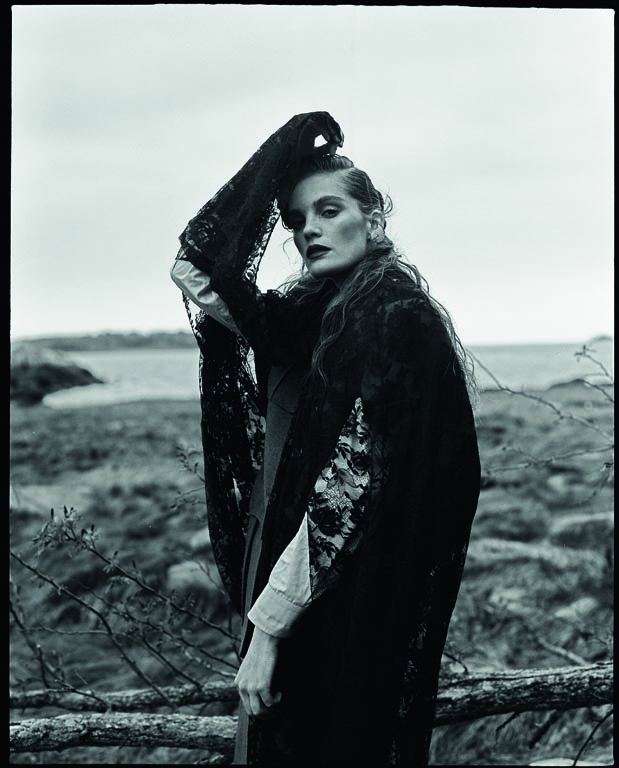 F: Talking about the future: how do you see yourself in 10 years? Having a child is in your dreams?
A: I am a very go with the flow person, I don't really think about the future, I take it all day by day. Yes I would like to have children one day, but who knows when. I would like to move back to the UK, in the countryside somewhere or by a beach and raise a family there. For now I want to keep working hard, setting goals and smashing them. Check back in 10 years and see what I'm up to.
F: What is the thing that will most surprise us about you?
A: Something that will surprise you… I have an indented chest (small pigeon chest). People always think I have fake breasts but they are mine, they just have a natural cleavage because of my indented chest.
Cover: Alexina wears coat Tagliatore, Top Versace, Gloves Wing and Weft