From Parisian-chic to her empowering brushstrokes, the Italian painter Malù Dalla Piccola writes new style rules – on her own terms
Text by: Chidozie Obasi
From time to time, many of us enjoy indulging in the poignant escape of art, getting lost in a serene world that hopes to transport you out of a place filled with doom-scrolling into a state of pure relaxation. And, if you're looking for such a treat, Malù Dalla Piccola is for you. As her creative practice defies the classical canons of Eurocentric beauty, while tackling the depiction womanhood via a distinctive and futuristic style, a fresh undertone emerges: Viewers are treated to a set of vivid and emotion-laced paintings born out of the artist's storytelling prowess. And, while her style itself exudes pure romance (born in Rome, the young Italian artist now resides in Paris), the aftermath of her craft boasts equally emotive underpinnings. When speaking on what culture and places inform her personal style, she dives deep into her key influences, "My style is a mix between classic and preppy Italian, colourfully Indian too as it's one of my favourite countries, but sometimes it becomes hippy and artsy due to the nature of work I do," she freely admits. "My day-to-night wardrobe transition? It definitely varies a lot from morning to the evening," she continues, explaining that "During the day I like to be comfortable for work like most Parisians, but at night I love to dress up. And as a painter I love the joy of wearing a bright colour palette, particularly the vibrancy of a colourful pair of sneakers. All in all, I'm not afraid of wearing colours, so they're perfect for me on a day-to-night routine."
As the codes of sportswear and ready-to-wear have become increasingly commonplace, the painter was recently tapped by Nike and Zalando for the drop of the Air Max Dawn.
Including both sneakers (the iconic AIR model) and clothing (leisurewear staples), it offers a wide range of fuss-free pieces that exude timeless comfort. Accompanied by a style-led video and images to match, the project becomes a cross-pollination of sportswear with a modern twist. Below, we grabbed five with Malù and spoke all-things styling, how the pandemic shifted her perceptions of dressing and her medley of influences. Shop away.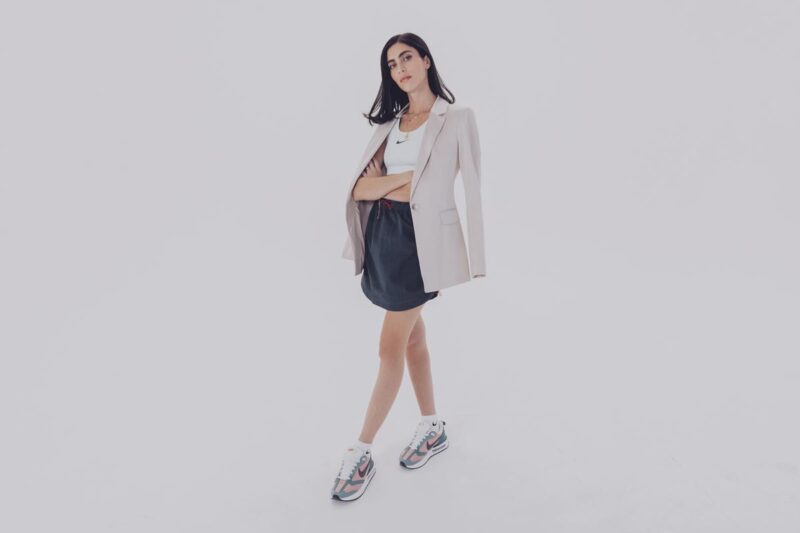 After two years into the pandemic, our sense of style has almost faded in the ether (blame lockdown). That being said, how have you transitioned from leisurewear back into your original workwear staples? Did you find it difficult to go back to what you liked pre-pandemic?
Actually, my way of dressing didn't change during the pandemic as I always continued working. I spent the first lockdowns between my Parisian apartment and in the countryside; I had lots of commissions for charity organisations helping with the necessities, so I continued wearing my working overalls most of the time and changed into my clothes the rest of the time. I was only missing wearing some more elegant looks which I was very happy to wear once we had some more freedom.
And now tell us, what are your favourite style inspirations?
Style to me is a way of thinking. My favourite style inspirations are always beyond fashion. First of all, in nature, the incredible colour combinations we can find in our flora and fauna. Even so in art, movies, in the streets and so forth.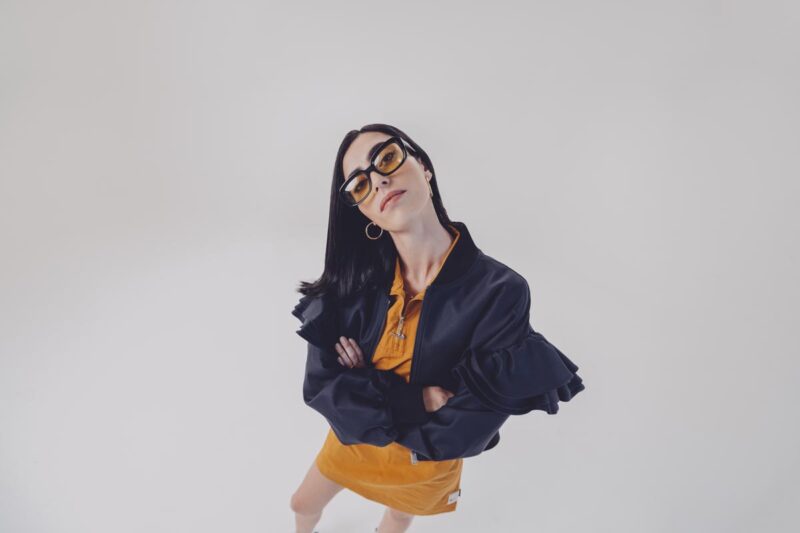 How about Italy: do you feel it's avant-garde in terms of style, overall? And also, what's the key distinction between French and Italian fashion?
Italians are more traditional than French in terms of fashion. But then in a way they are always the mentors of style and taste. I don't think Italy is avantgarde in terms of style, but they're the best in mixing traditions and creativity. There's definitely an excellent savoir-faire in both countries.
What trademark style you feel works really well nowadays, in your opinion, and how do you feel it's changing across the world?
Perhaps patchworks? Recycling old clothes but still creating a new design from them. And peaking about trademarks, isn't the 'Just get on and do it' equation still working perfectly?