The Milan Fashion Week has been all about sensuality and seduction
Text by: Gianmarco Gronchi
Who lives these clothes? In recent years, facing the excesses of a system in which research is often castrated in favour of the hype generated by social reactions, we have asked ourselves this question many times. With a hint of cynicism, some will say that is free advertising. But fashion cannot escape comparison with what is and remains its strongest reference point: the human body. And at last we have returned not only to seeing the body, but also to listening to it and, in its impulses and in its dialogue with the garments that dress it. A restless vein of sensuality dominates over everything, rightly claiming its place after years of mortification.
For her part, one who has never paid too much attention to limitations is Donatella Versace, who has chosen to take a more minimalist route than usual for the next winter collection. The result is a joyful union between hyper-adherent glossy leggings and pinstripe suits, between tops that highlight the breasts and tweed miniskirts. The temperature can't help but rise as the models sway on the catwalk.
With the streetwear imperative and its exaggerated shapes over, we can finally go back to seducing by showing off our bodies, as long as we do it tastefully. This is what happens at Blumarine, where the declared homage to Helmut Newton is translated into a trichrome of blue, red and black in a dark Nineties style. Skirts are shortened to leave long fishnet stockings in full view, while suspender belts and tops curl up or open up into plunging necklines. We run along the line of sensuality, which as such does not mean gratuitous exhibition of skin and pudenda, but gradual, meditated and intriguing unveiling.
Cavalli knows it well. Its women are modern Amazons dressed in sheath dresses and animalier suits, but who can indulge in the thrill of eroticism through strips of fabric held together by buckles and straps, in a seductive reference to bondage. We are a long way from the ideal of a woman as an angel to be protected, as a flower crown to be carefully preserved. The woman on the catwalks of Milan Fashion Week is rather a rose, not afraid to show all its thorns. Metaphorically speaking, the forms that characterise female physiognomies are enhanced – which does not necessarily mean exhibited – in an attempt to celebrate, through the dress, that restless eroticism of which we should no longer be ashamed.
Keeping it in mind, the choice of suspender belts, a provocative accessory that many offer in plain sight, is legitimate. Among these Del Core, who transcends reality to catapult us into a dreamlike universe where the female figure is transformed into a dangerous femme fatale. Daniel Del Core seems to be looking at McQueen as he dresses his women in transparent black organza or in dresses cut at chest and thigh level and held together by metal joints. One alludes without discovering and this, since the world began, stimulates the senses and fantasies of the human mind.
Alessandro Vigilante is the one who entered the class of Provocation and came out with a highly erotic collection. Even before fashion, ACT III Orgasmic Body is first and foremost a celebration of the ecstatic and sexual power of the human body. The clothes, with thin strips of leather covering the breasts or tight rubber stockings emphasising the thighs, are the catalysts of an excitement that leads straight from the mind to the erogenous zones.
DROMe is also on the same wavelength and Marianna Rosati's mind is perfectly at ease among post-punk, ravers and youth subcultures. A lot of leather, many garments painted with electric colours, and, above all, that declared but not exhibited sensuality, which aims to sublimate the fetish in a contemporary state of belonging.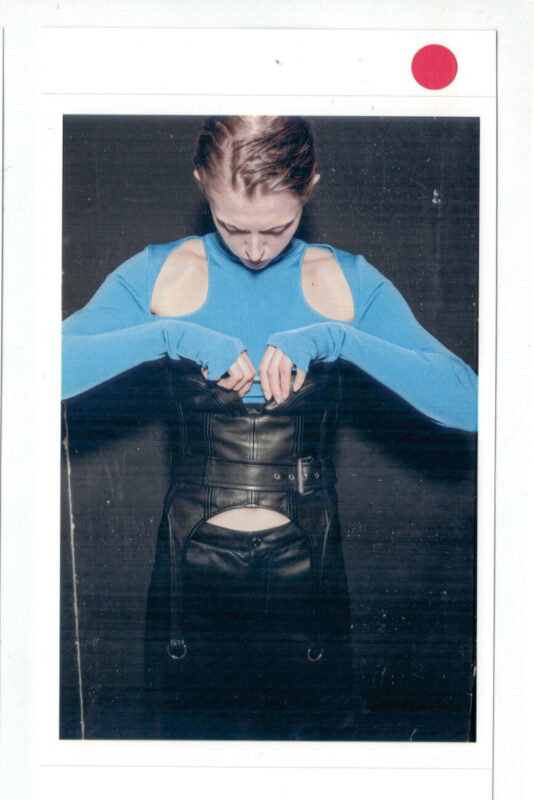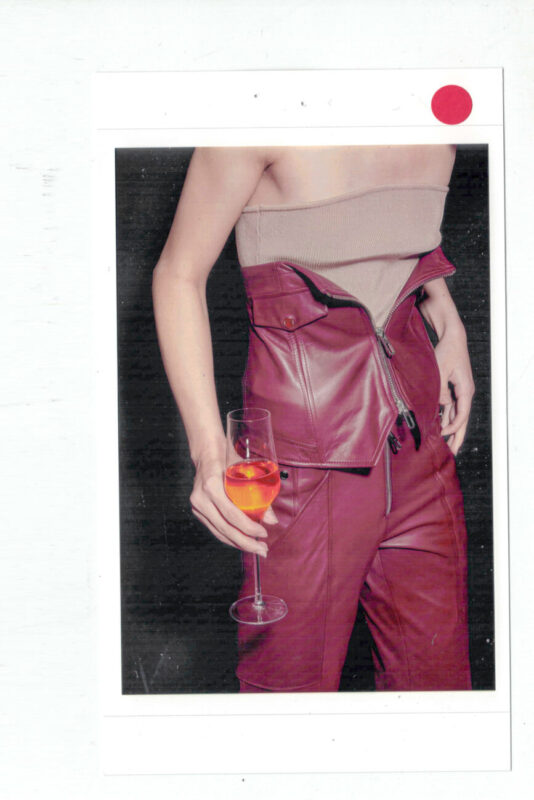 Cormio deserves a separate discussion. As fas as the author of this article is concerned, given the times, the decision to have the clothes worn not by models but by a varied plethora of normal boys and girls was just perfect. The members of the Giovani Cantori di Torino choir, in fact, after performing, paraded wearing the brand's clothes, truly showing the multiple ways of bodily beauty. Cormio's hyper-coloured knitwear therefore dresses the bodies of reality, not the unattainable hypostasis of canons of beauty that only exist in the digital world.
Ermanno Scervino showed a refined elegance made of transparencies and fretwork. Lace dresses alternate with leather miniskirts, in a game that aims to seduce without frightening. Despite the appearance of a polite and modest girl, Scervino's is a woman who is not afraid to show (not exhibit) her body, in an allusive two-faced seduction.
And finally, Alessandro Dell'Acqua with N.21 offers a lesson on how it is possible to talk about physicality without showing it directly, of how it is possible, in the age of respectability, to touch the keys of excitement without necessarily having to objectify the female bodies. The N.21 collection is, in fact, a skilful construction of sartorial volumes, corroded internally by a decadent note, which makes each garment, if not sexual, at least strongly sensual. A romantic glamour based on a palette of greys, blacks and golds, in which each knit is curled, the dresses flake in rows of sequins, the organza veils and reveals the physical beauties. A comma of pleasant eroticism in the midst of the chaos of reality, in which at the centre, finally, is women with their own bodies.