A WELL BLENDED MIXTURE OF CONTEMPORARY ART AND PSYCHEDELIC KNITWEAR IS AVRIL8790'S RECIPE – READ OUT OUR INTERVIEW WITH THE DESIGNERS
Interview by Diletta Accorroni
Knitwear is "adaptable and in unceasing movement and evolution", as we all should be in times like these.
Avril 8790 was born from the creative and entrepreneurial minds of Francesco Menci and Maria Elena Sanarelli, with the ambition to create an 100% Made in Italy product, through high quality materials, original patterns and innovative design. Street style, graphism and gender fluid prospective are the pillars of their psychedelic knitwear collections, inspired by both Contemporary Art and 1980s. Their fascination towards these aspects is what piqued our curiosity more than anything else and pushed us to have a conversation with the visionary duo.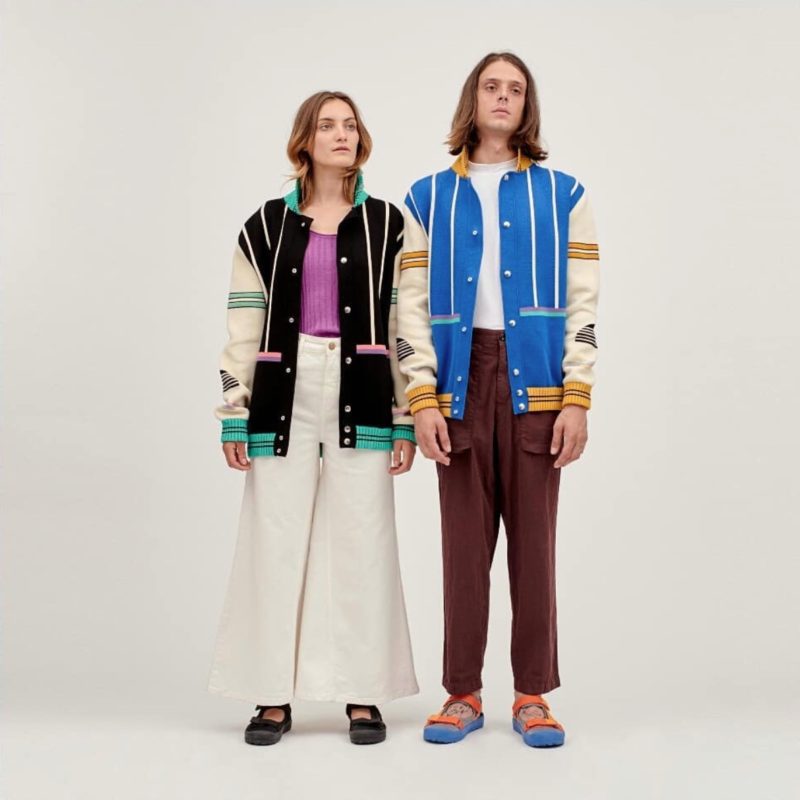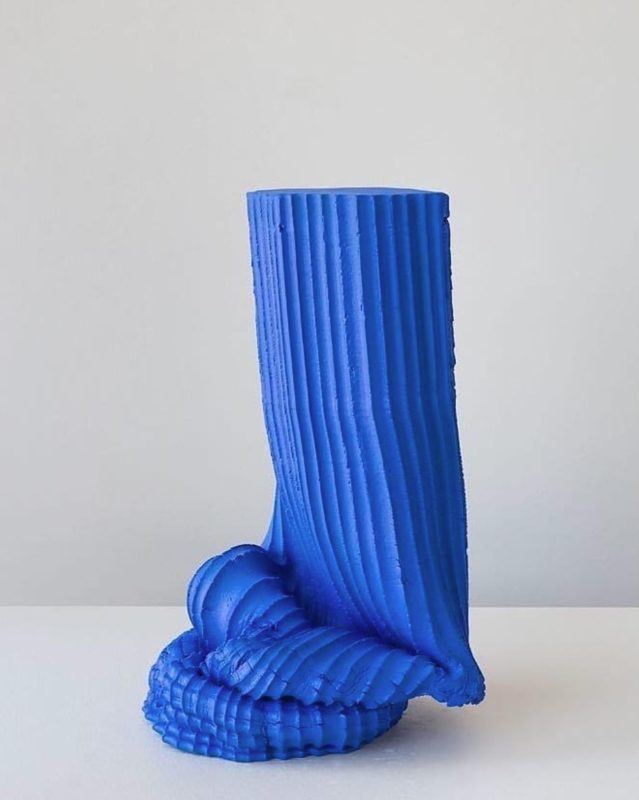 Diletta: Ciao Francesco, ciao Maria Elena, happy to virtually meet you guys! I'm really curious about your new collection and academic background. Does your knowledge in Jewelry Design fit successfully into your fashion creations?
Francesco: Very nice to "meet" you too! Yes, it totally does, as a matter of fact the dialogue between jewelry and fashion items has been easier than what I ever expected it. My aesthetic research, references and source of inspirations have always been the same ones, which have adapted themselves very well to Avril8790's collections.
D: Colours seem to be crucial in this research. Is the chromatic aspect actually so relevant in your collections?
Avril: It is fundamental. The colour combination and the variegated palette of our yarns are the basis of our inspirations. Moreover, it often regulates the realization of the garment themselves.
D: What does your "digital\psychedelic" formula mean?
Francesco: The 80s digital\psychedelic topic is very dear to me, especially when embodied into the visual-art typical of video games and the VHS way of representing science-fiction. The formula used to picture this begins through the color combination (both on yarns and prints) and ends with the realization of graphic elements and stitches, inspired by the aesthetic and geometric iconography of that specific era. This aspect has been central in our latest collection.
D: This big love for the 80s, where does it come from? Can you also explain us why Contemporary Art is so much tied with your collections? Are you particularly linked to any art school?
Avril: Curiously, even if it's true that Contemporary Art is the fil rouge of all our collections, we don't refer to any particular artists or school. We deeply love the 70s and 80s not only for their graphic spirit, but also for the iconic items which characterized those period, such as the Biker jacket or the Varsity one. We are also fascinated by both the Visual and Digital Art, belonging to the recent years, and we adapt their essence accordingly with collection's themes and seasonal trends.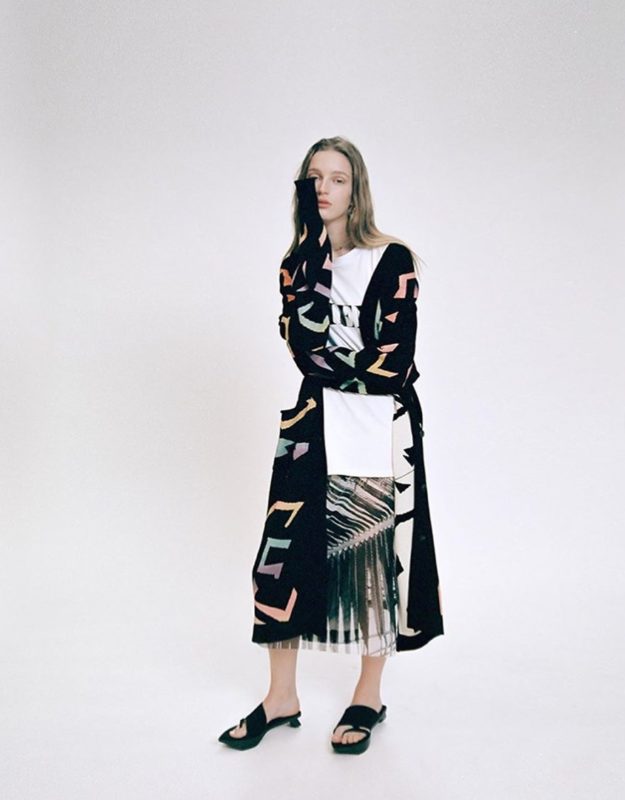 D: In relation with your SS20 collection , what do you mean by saying "Sport Couture"?
Avril: To us, Sport Couture doesn't mean luxury sport garments, made out of cashmere or other noble fibers. What we mean is for example 70s baseball shirts and influences coming from the 80s American College style. In fact, the inspiration behind the collection has a street-style connotation, although it maintains all the Avril8790's peculiar elements, such as strong chromatic impact, the use of jacquard and our well-known geometric lines.
D: This is a well defined mix of elements. And you target client? What is she/he looking for?
Avril: Even if our collections are focused mostly on Womenswear, our client is genderless. It is a person with a strong personality, who cares about quality and wouldn't sacrifice comfort-such as for example the knitwear's soft touch – for anything in the world.
D: Speaking of knitwear's touch, Maria Elena, we'd like to hear your opinion as knitwear Specialist… What do you think are the reasons behind the recent "back on track" on the runways of this awesome, and much complex, craftsmanship's technique?
Maria Elena: Knitwear, during these last years, is becoming one of the most interesting aspect of the collections, for both emerging brands and big maisons.
In my humble opinion, this is happening because the technology and the software behind the knitwear machine are becoming more and more evolved. In fact, today we are able to obtain as interesting and complex jacquard and patterns, as it never happened before.
Through knitwear, you can experiment a lot and the development possibilities are never-ending. However, at the base of it there is always the knitwear's essence: comfort and pleasure for wearing something that fits you perfectly, and it is versatile and transversal.
I grow up with a sentence, still stuck in my mind, repeated by my grandmother as a refrain: "the knitwear is alive". It means that the soft nature which characterizes it, differently form the stiffness of the fabric, makes it adaptable and in unceasing movement and evolution.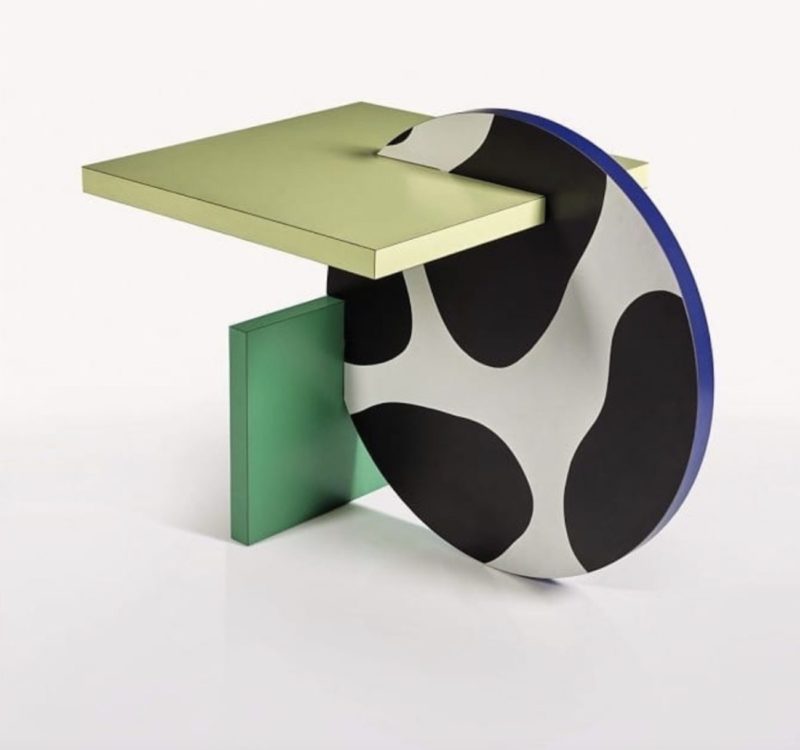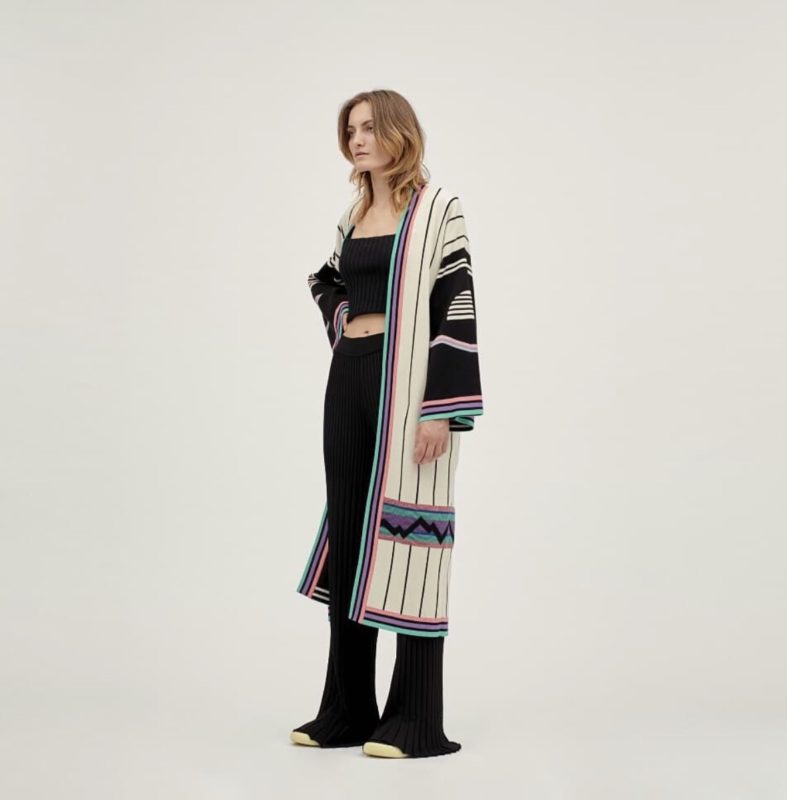 D: Absolutely beautiful and true, and that's what we all need to do now following the example of knitwear's natural process. The tough and obscure period we are all living in today, due to Covid-19 pandemic, has changed your plans for Avril8790?
Avril: As any other companies, also Avril8790 should align itself to different and new timetables for the upcoming collections. However, our goals and projects will be the same, old ones. We do believe that this situation will radically change the current balance, of course but we have to take it as a chance to transform the new changes into opportunities instead of insurmountable obstacles.