The Palais Galliera, Paris' fashion museum, pays homage to " the Couturiers' Couturier", Cristóbal Balenciaga (1895-1972), with "Balenciaga, l'œuvre au noir" an exhibition at the Musée Bourdelle, the former atelier of sculptor Antoine Bourdelle now transformed in a a museum for his monumental works. Balenciaga's work sets up a powerful, black-on-white dialogue with the great, late 19th-and early 20th-century sculptor.
Black – for Balenciaga's inspiration: the spiritual underpinnings of his work were the folklore and traditions of his Spanish childhood. Black – for the ascetic taste of this extraordinarily skillful tailor who gave women's body total freedon. Black – for his monastic exactness of whom Dior once said: 'Clothes were his religion'.
For Balenciaga, black was more than a colour or even a non-colour; he saw it as a vibrant matter, by turns opaque or transparent, matt or shiny – a dazzling interplay of light, which owes as much to the luxurious quality of the fabrics as to the apparent simplicity of his cut. A lace highlight, an embroidered composition, some twisted metallic tape, a thick drape of silk velvet and, hey presto, you have a skirt, a bolero, a mantilla, a cape reinvented as a coat, a coat tailored as a cape… Here we have day clothes, a suit, a jacket… and over there, evening out ts and also cocktail dresses lined in silk taffeta, edged with fringes, decorated with satin ribbons, jet beads, sequins… and accessories – black, of course. Variations of black repeated in over a hundred pieces from the Galliera collections and the archives of Maison Balenciaga.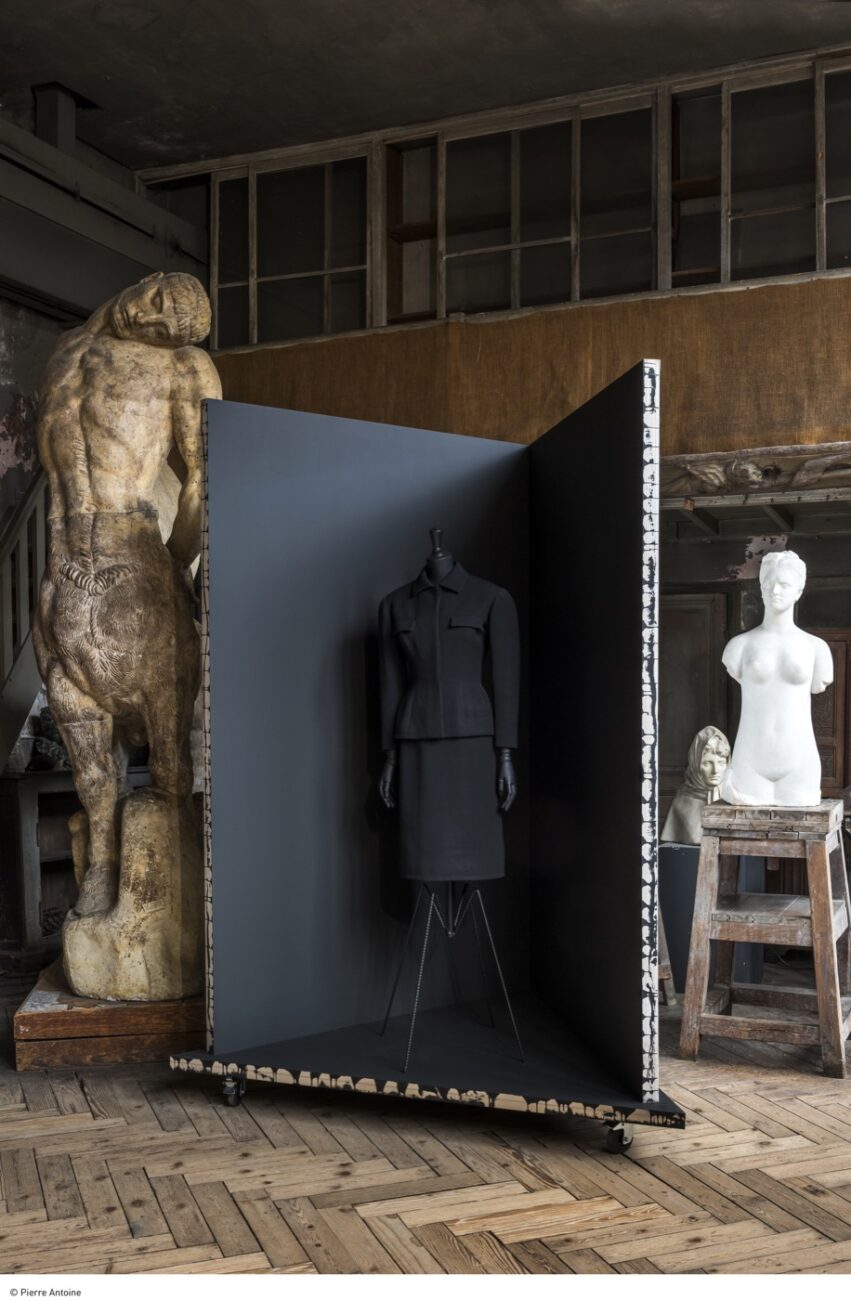 MUSÉE BOURDELLE
18, rue Antoine-Bourdelle, Paris 15e
From march 8th to july