Once upon a time, in the centre of Milan, there was a fairy candid muffled place, populated by charmed and glamorous creatures…
Inside the Maison Margiela boutique in Via della Spiga, the brand launched the MM6 Maison Margiela FW 2019 Collection.
Agé models, from timeless allure, showed off, to the enchanted visitors, maison's icon pieces, this time re-designed in a padded and soft version.
To the techno notes of Fédéric Sanchez, we were literary immersed in a fluffy cloud of many and many shades of white: from the rawest tone to the decolored one, passing through the dirty hue.
The collection presented over shapes, directly taken from the man wardrobe such as the trucker jacket, oversized trench and the five-zipped archive biker. However there are also more feminine pieces: from pleated skirts to petticoats and balloon dresses. Then, with the extra-long sweatshirt with the Duomo print, the maison wanted also to pay an homage to the Italian city itself.
As always, for Maison Margiela, it's all about the details: truly objets trouvé (lost properties) – wine bottles, chains, price tags – turn into bags, rings and badges, and again crystal necklaces and earrings refer to the iconic boutique's chandeliers. Finally there was the debut of a new oversized bag from the "6" shape.
Shoeswear includes indeed cowboy boots enriched with Texan embroideries, "6"- heeled boots and over-the knee boots covered up by pillowcase.
The attention to the material is great: for this collection the maison followed the leit motiv of the touchiness, choosing soft cotton, nylon and satin as well, then skillfully padded them.
To end, MM6 Maison Margela presented, in addition to the FW Collection, a buy-now capsule, that includes five items – a scarf, a t-shirt, a Japanese bag, a "6" wallet and a keyring, all of them declined in a stuffed white cotton version – now available in a limited edition in European official stores and selected multi-brand boutiques.
United States, Hong Kong and Japan, indeed, has to wait until the beginning of March.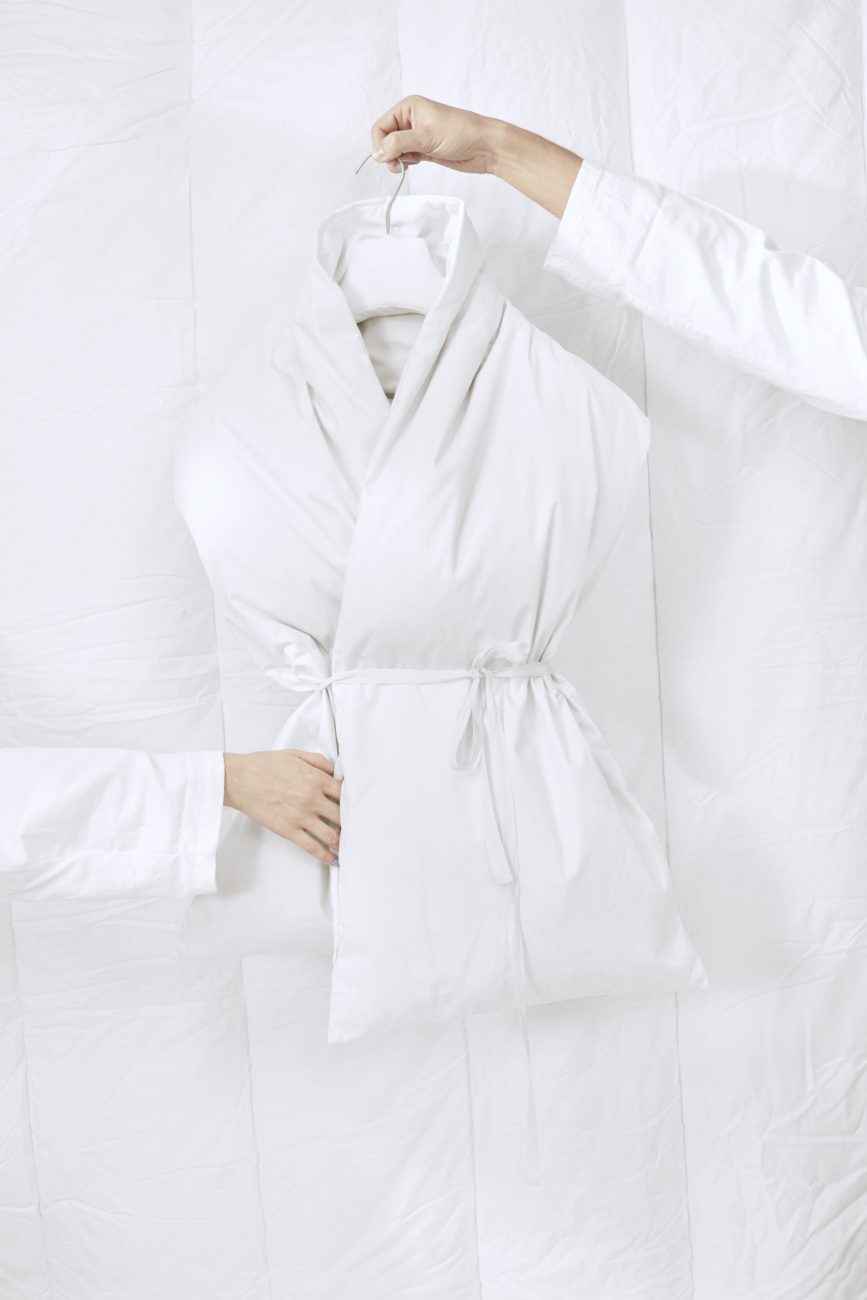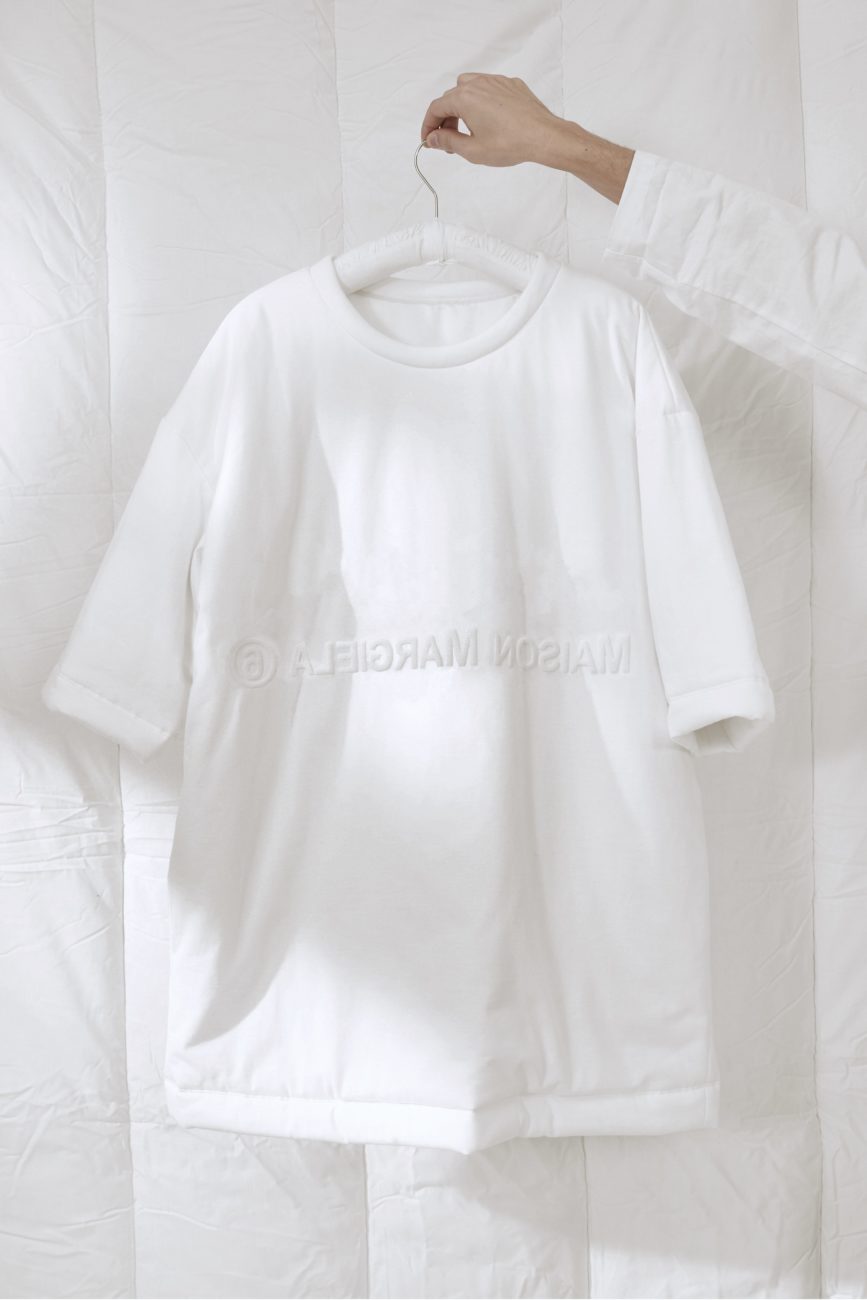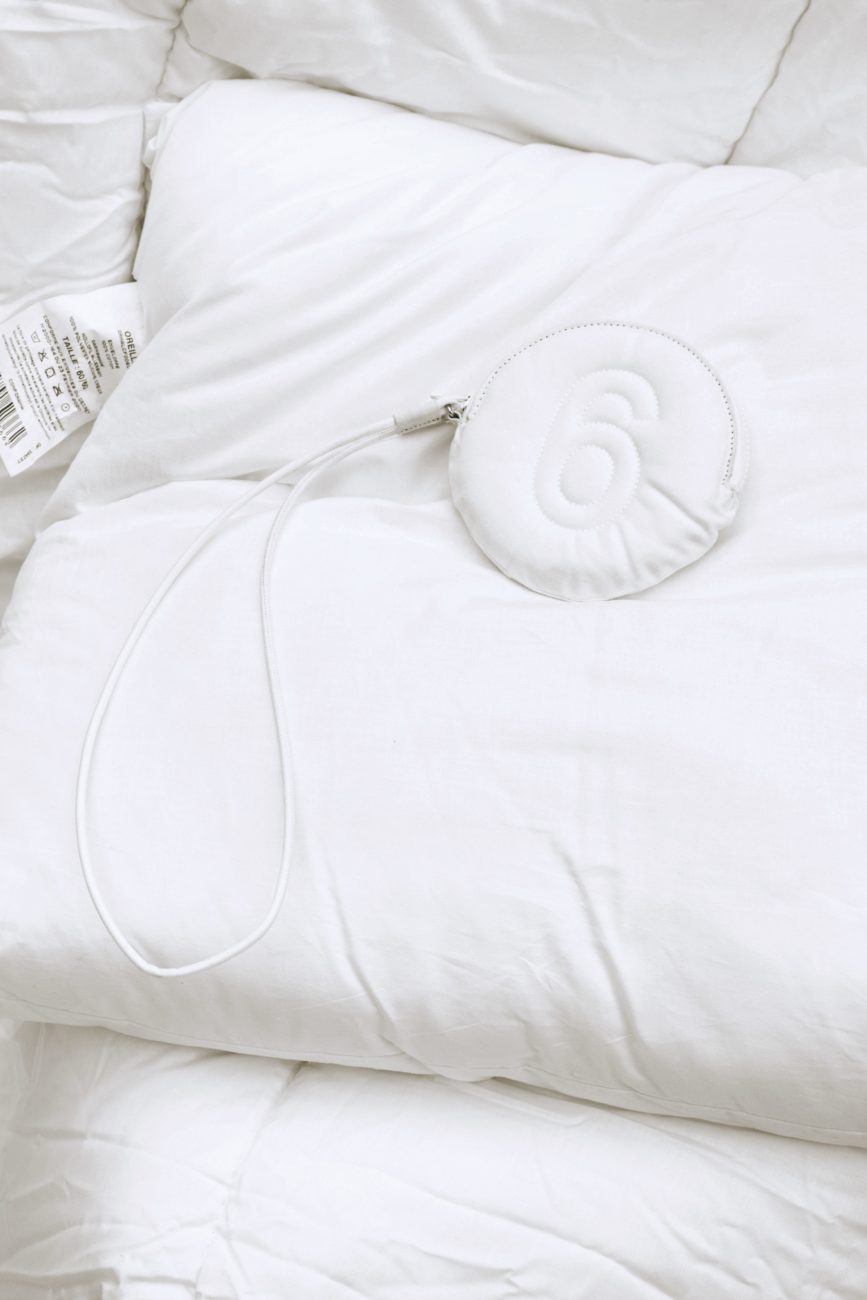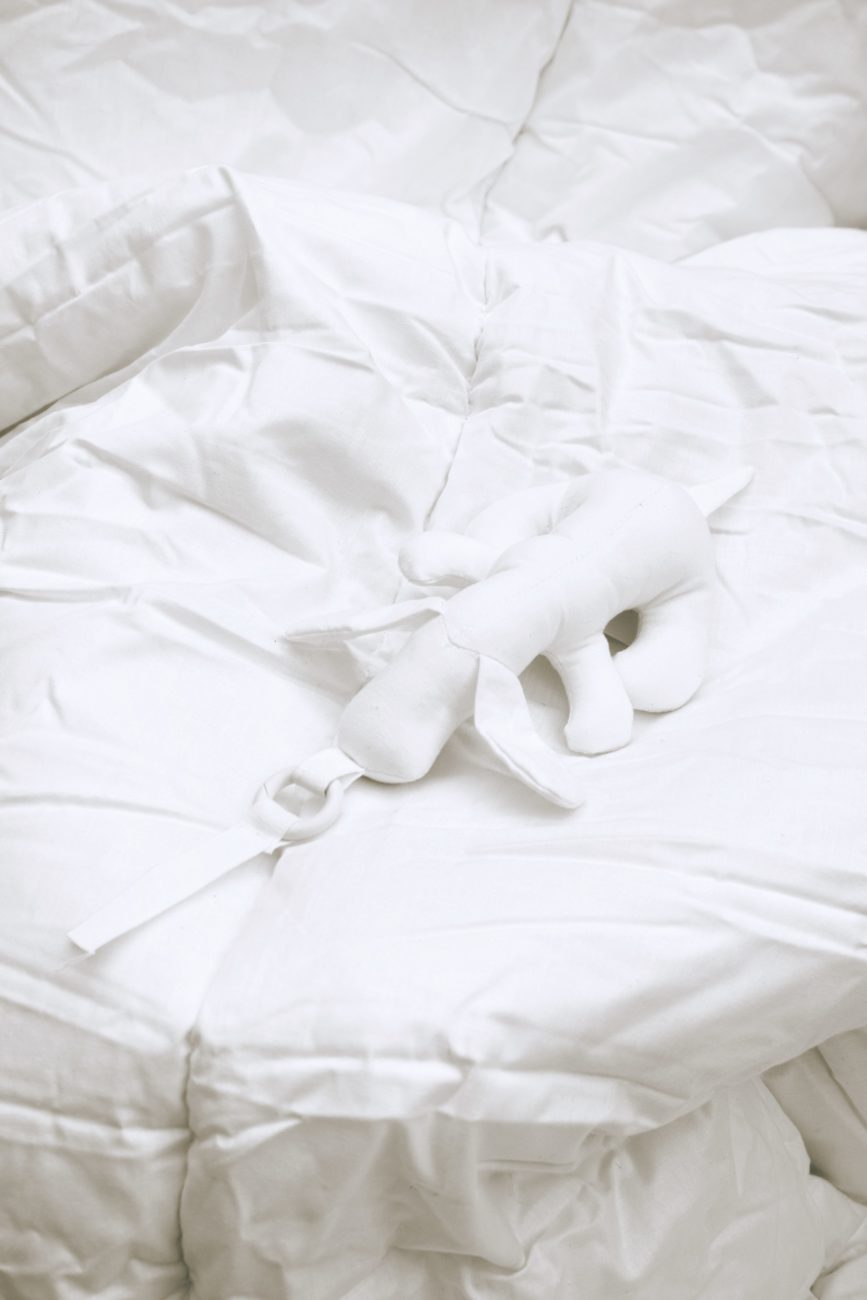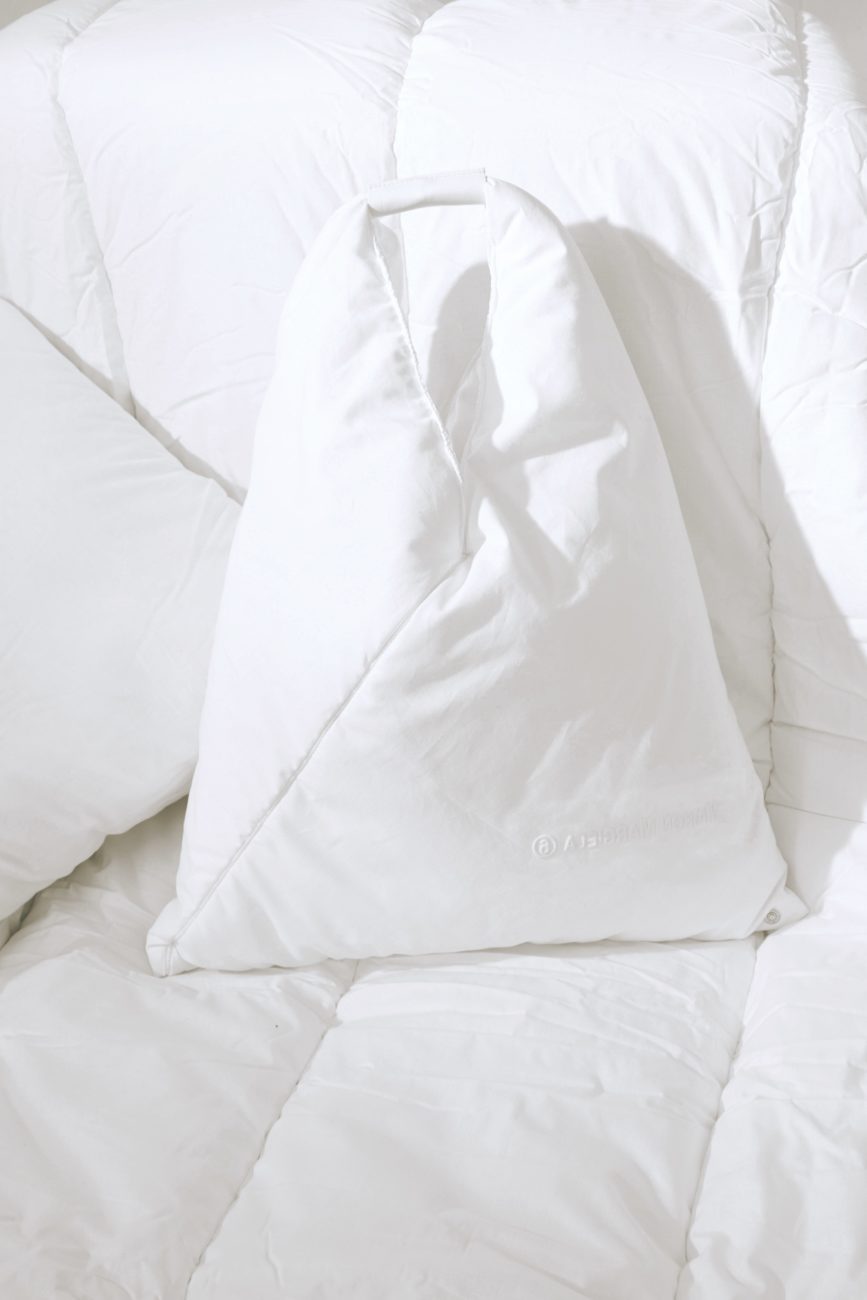 MM6 PADDED SCARF, Courtesy of Maison Margela
MM6 PADDED TSHIRT, Courtesy of Maison Margela
MM6 PADDED WALLET, Courtesy of Maison Margela
MM6 PADDED KEYRING, Courtesy of Maison Margela
MM6 PADDED BAG, Courtesy of Maison Margela