CHANeL DEFINItELY TOoK OVEr CANnES FILm FESTiVAL ReD CARpET
We have no doubt, among the several stars who walked down the dreaming French red carpet, those in Chanel shone brighter than ever!
Since the first day of the kermesse, the Croisette has been enlighten by the French maison's creations: first of all that worn by Virginie Ledoyen, president of the Queer Palm jury, at the opening ceremony, a fully embroidered lace dress from the Cruise 2018/2019 Collection.
And how we could forget the amazing Chanel ambassador Penelope Cruz in her custom-made hand-painted lace blue dress from the Spring Summer 2019 Haute Couture Collection? Simply perfect, wearing this wonderful dress – which required about 400 hours of works – the Spanish actress joined "Dolor y Gloria" premiere, the Pedro Almodóvar movie in which she plays the feminine role.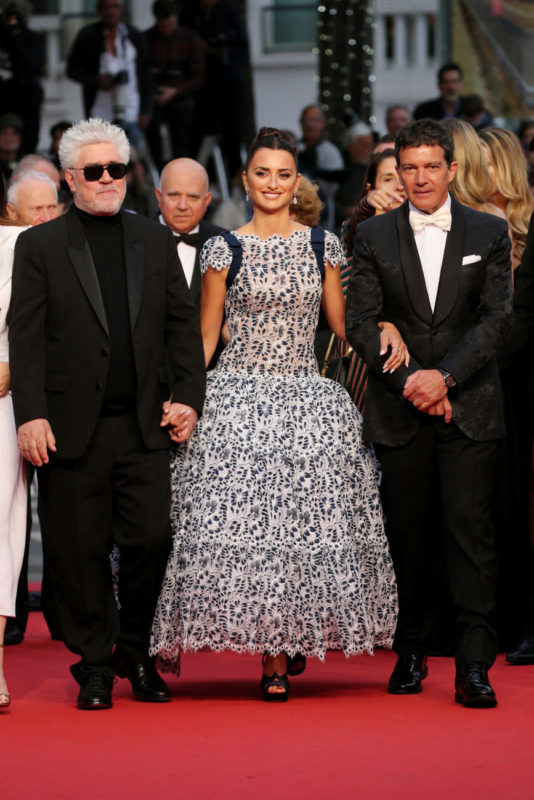 The charming French actress Marion Cotillard and the sensual Margot Robbie opted indeed for an unconventional choice: while the first one walked down the red carpet during "La Belle Epoque" premiere wearing a custom-made blue navy taffeta crop top matched with a long skirt, the American actress – who plays the leading female role in "Once upon a time in… Hollywood" by Quentin Tarantino – left everyone speechless with her fully embroidered black and light pink jumpsuit enriched with a floral bow detail as well as with her braids and long white muslin dress shown off on the occasion of the Photocall.
Here you can find these and many others outfits that we loved most. We wanted to gather some red carpet's moments and take from that a bit of inspiration for our forthcoming summer appointments… Let's choose your favorite too!
Cover: Penelope Cruz attends the screening of "Pain And Glory (Dolor Y Gloria/Douleur Et Gloire)" during the 72nd annual Cannes Film Festival on May 17, 2019 in Cannes, France. (Photo by Pool/2019 Getty Images), Courtesy of Chanel