CHAnEL PREsENTED ITS CRUiSE 2020 COLLeCTION INtO A PArISIAN BEaUX-ARTs STYLe TRAIN sTATION InVITING US To PACK aND LEAVe
Text by: Annarosa Laureti
Elegant women are waiting for their trains looking for going on vacation. An unknown, but surely sunny and very glamorous as well, destination is ready to welcome these charming creatures, letting them forget the exhausting and annoying daily routine.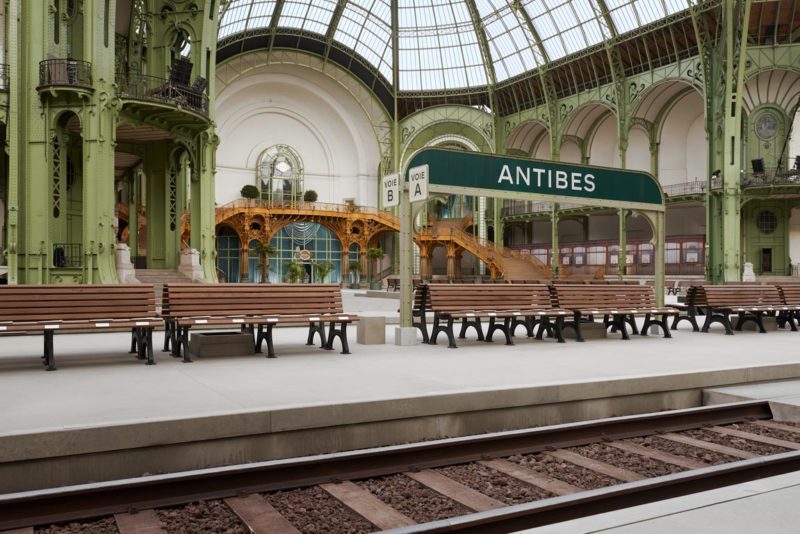 For its Cruise 2020 Collection, Chanel made the "non-lieux" (non-place) par excellent, the train station, a wonderful and fashionable space where also those boring and unbearable waiting moments turn into pleasant instants.
Perhaps the setting choice is not used by chance and it could be the parable of the actual Chanel situation: all of us are passengers of the long-expected train that will bring us directly to the new Virginie Viard era.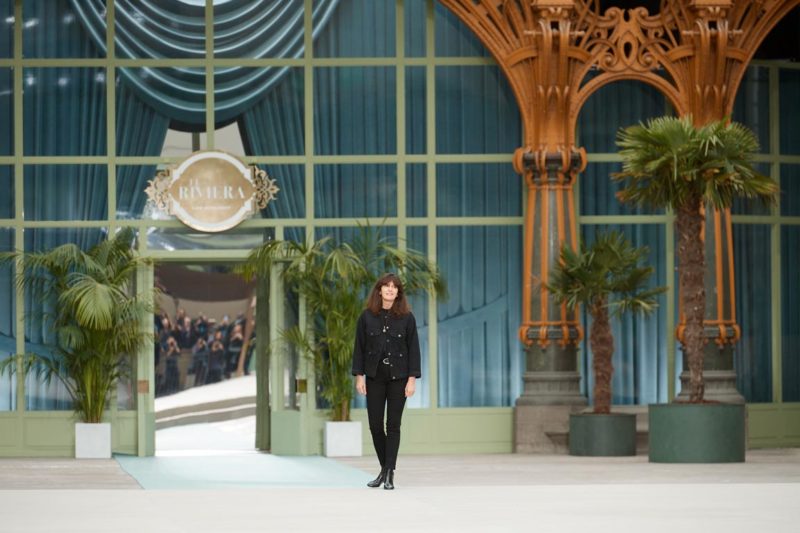 As required by travel outfits, the collection turns around the concepts of comfort and functionality, indeed without forgetting femininity and elegance. Multi pocked jackets, hooded and wide trench coats and wide trousers in gabardine or in wax cotton – taken from workmen's wardrobe – in fact, are signed at the waist by chain belts and matched with delicate blouses with jabots, as well as pointed pumps, small heeled booties and tweed ballerinas. Very feminine details embellished the garments: bows on bandeau tops, flower embroideries on chiffon vests, sequins all over bustiers.
A girly and springy color palette made up of pastel hues of pink, green, fuchsia, light blue and mauve adds on the iconic black, white and ecru tones.
Tweed plays the role of the main character among the several materials used: it is chosen not only for the legendary Chanel jacket – proposed in several ways, with or without collar, with rounded and squared shoulders, with two, four or six pockets, single or double breasted – but also for mini and trapeze skirts as well as knickerbockers. A sporty touch is also recognizable in the jersey leggings while hessian and leather trousers bring an informal yet strong signature to the collection.
Delicate and sophisticated printed chiffon dresses follow gradually silhouettes' flow and turn into sheath dresses enriched with removable shirt collars or sequins details for the evening. In addition to the darker tones, white is also allowed during the night as we can see from the long lace dress with gold thread and a black bow on the waist, available also in midnight blue version.
Indeed Chanel reminds us that to travel in a glamorously we should take care also about jewellery and bags: hoop and pendant earrings and sautoirs of course, and again multifunctional backpacks, maxi duffle bags and leather funny packs are what you need to leave with the right allure.
Finally we have no choice than following Chanel advice and leave behind – without forgetting at all, ça va sans dire – maison's past to be ready for the mysterious exciting future. See you on September!