THE 2020 SPRING SUMMER COLLECTION BY VIRGINIE VIARD CLAIMS A NEW ERA OF CHANEL'S ELEGANCE, ALSO REMARKING THE 19 BAG'S SUCCESS
Text by Fiammetta Cesana
Chanel's prêt-à-porter show last October turned out to be one of those worthy-of-note events of fashion history. We can say so not only because of the unforgettable intrusion by the French comedian Marie Benoliel, who sneaked into the catwalk's lineup and got promptly stopped by Gigi Hadid, creating a hilarious social phenomenon that entertained us for weeks, but, above all, since the spring summer 2020 collection marked the debut of Virginie Viard as maison's artistic director, having taken up the baton after the sad demise of kaiser Karl Lagerfeld. Viard have worked for twenty years side by side with the master, so Mademoiselle's devotees were not so worried about this line of succession, and eventually she didn't let them down at all.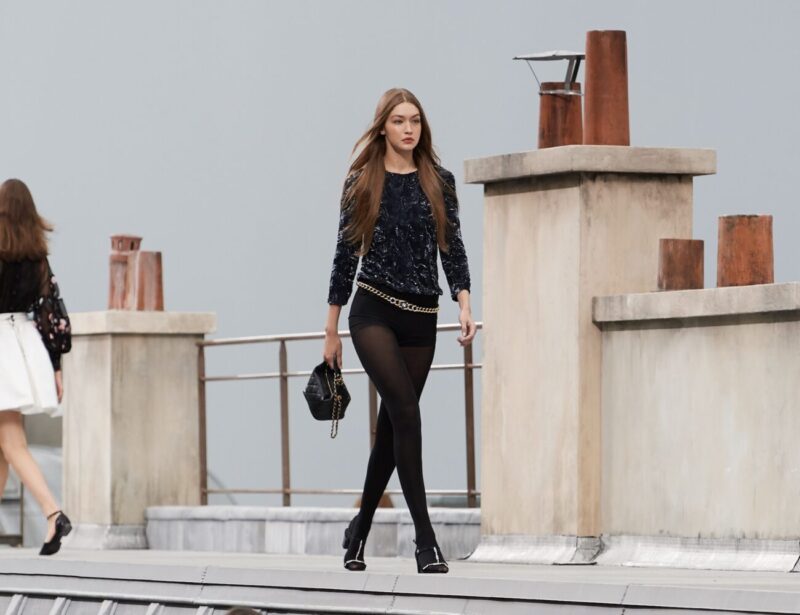 The show, set on a romantic Parisian rooftop underneath the glass ceiling of the Grand Palais, revealed a purely feminine collection which seems reinventing the wardrobe of a Nouvelle Vague's heartbreaker protagonist – totally Chanel. The designer has respected the soul of Gabrielle's house in toto, yet giving a touch of freshly modernity. The warm season's garments indeed are perfectly suitable, and matchable with each other depending on the occasion, both day and night. The collection offers Chanel ladies the chance to choose between new versions of classic tweed with skirts or shorts, dark leather coats with red stripes finish, from silk georgette to organza transparencies, long dresses with Parisian facades prints, puff skirts or Capri pants, till the ultra-millennial outfit with big Chanel logo's prints.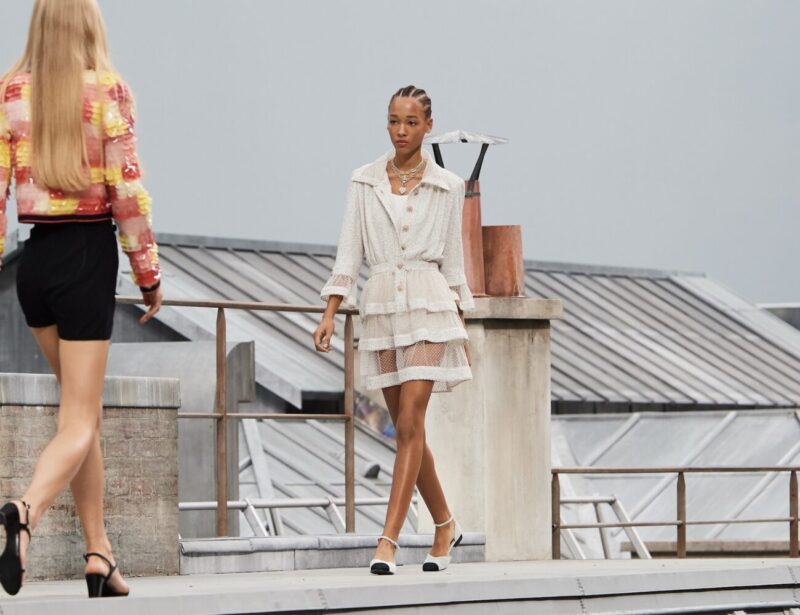 Instead of a well-defined theme, the French designer opted for translating Chanel's legacy into an accurate mix of textures and volumes, making her debut creations a clear statement of the need to explore the new in the respect of past's indisputable achievements. Also the use of colours carefully blends the classic with contemporary palettes by illuminating the maison's dear black and white with tonalities of pink, orange, blue, and red.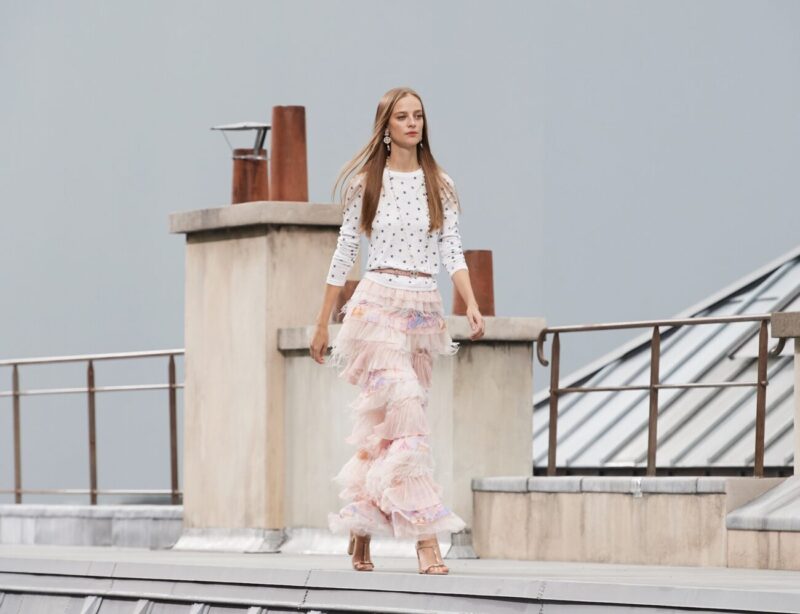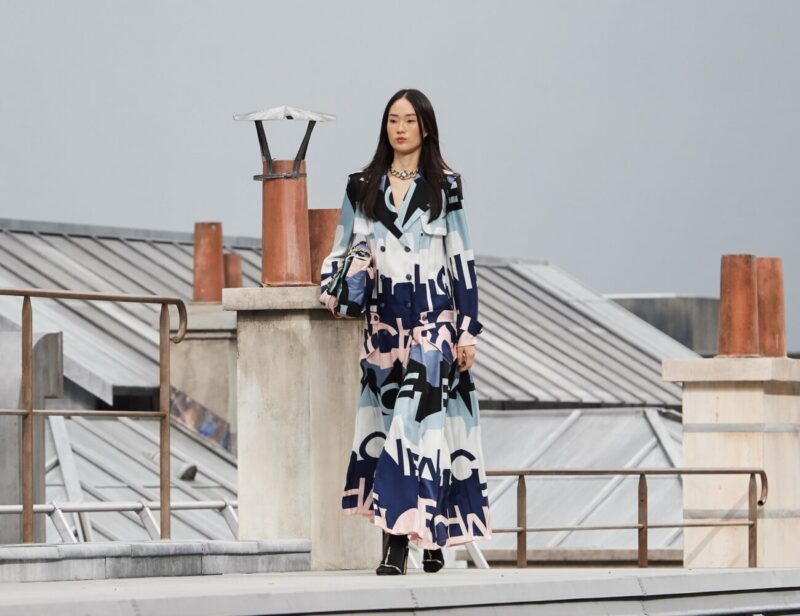 Then, the 2020 collection's cherry on top is served of course by the accessories, with a very special protagonist, the Chanel 19 bag. If less is more is kind of a commandment of elegance, it does not concern couture jewelry, that Viard, following the maison's style heritage, inserts in her spring summer looks in accumulation: from pearl sautoirs to necklaces in coloured crystal and cuff bracelets signed Chanel Paris. Hence, the much loved 19 bag – so baptized as it was born with the fall winter 19/20 ready-to-wear collection created by Lagerfeld and Viard – is now presented in a large version, swathed in printed silk twill with logo prints, in denim and differently coloured leather, with the brand signature showing up handwritten in chain interlaced with leather. The bag, that in a year of life has already conquered many world-famous ladies, beautifully fits in a formal outfit or in a casual one, thanks to its chain which is long enough to be worn on shoulder or cross body, and also being available in the practical belt version.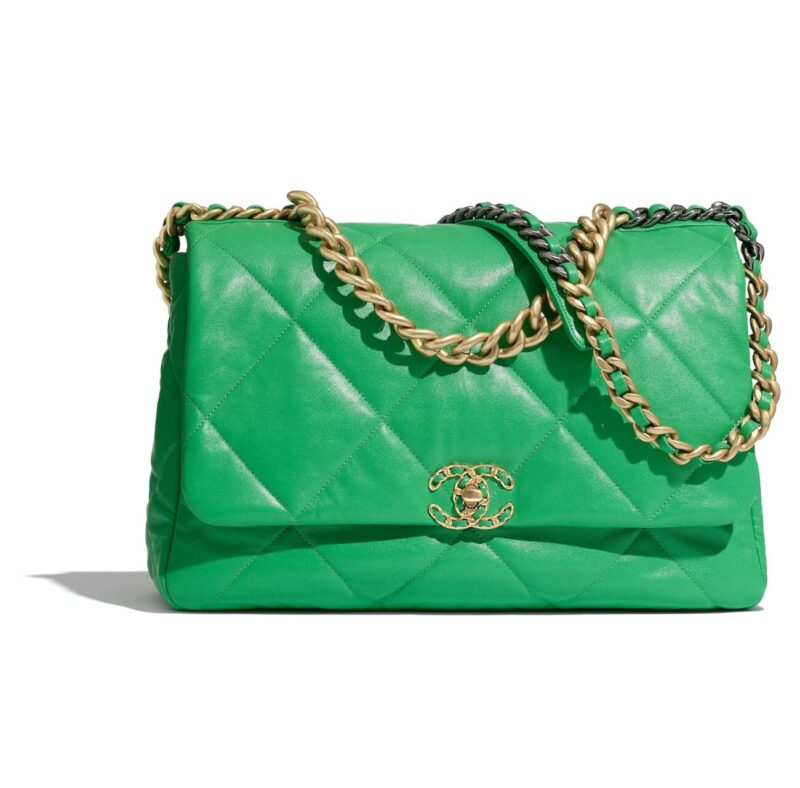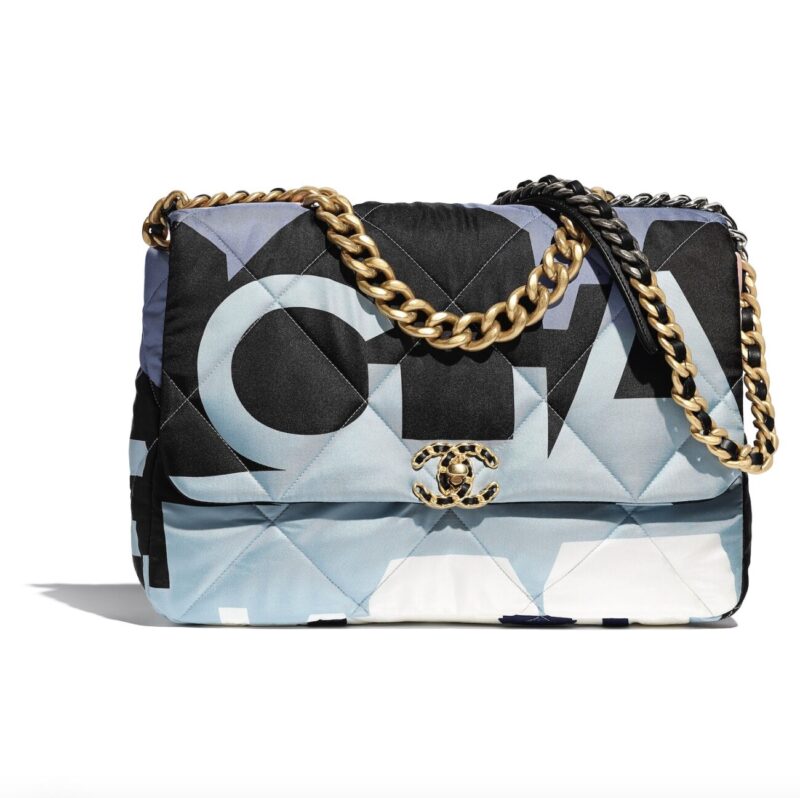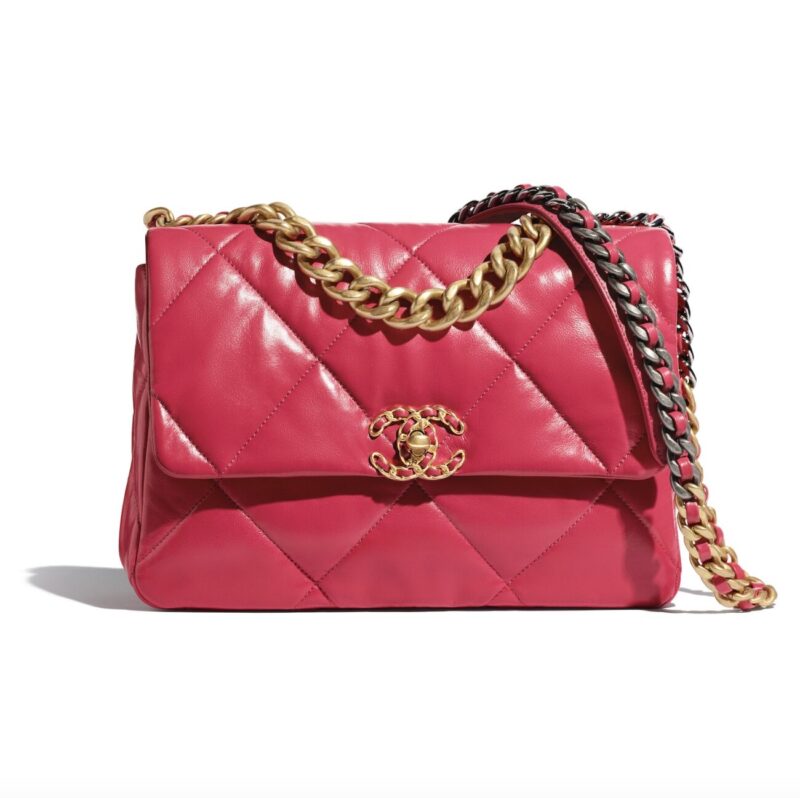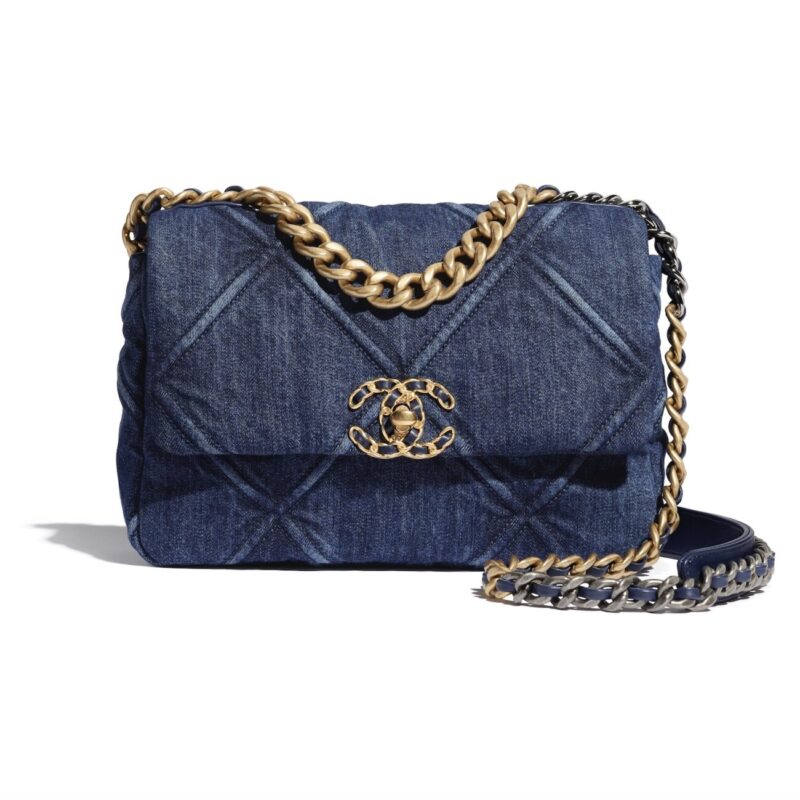 The final result of Virginie Viard's first solo Chanel's collection is a fresh sophisticated look, perfect for any mademoiselle out there who wishes to feel confident and cool in her renovated tweed style.