COLLECTIBLE DRY VOL. 15 PRESENTS THE PSYCHEDELIC SIDE(S) OF PEGGY GOU, PRODIGIOUS SOUTH KOREAN DJ, RECORD PRODUCER AND FASHION DESIGNER
Photography Hong Jang Hyun
Fashion Editor Woo Lee
Hair Hester Wernert @AuthenticBeautyConcept @WSM
Make Up Yvonne Wengler
Model Peggy Gou
Producer Danny Muster Works
Photo Assistant Yang Joong San
Fashion Assistants Danny Muster and Sabrina Rommel
Interview by Jeanie Bueller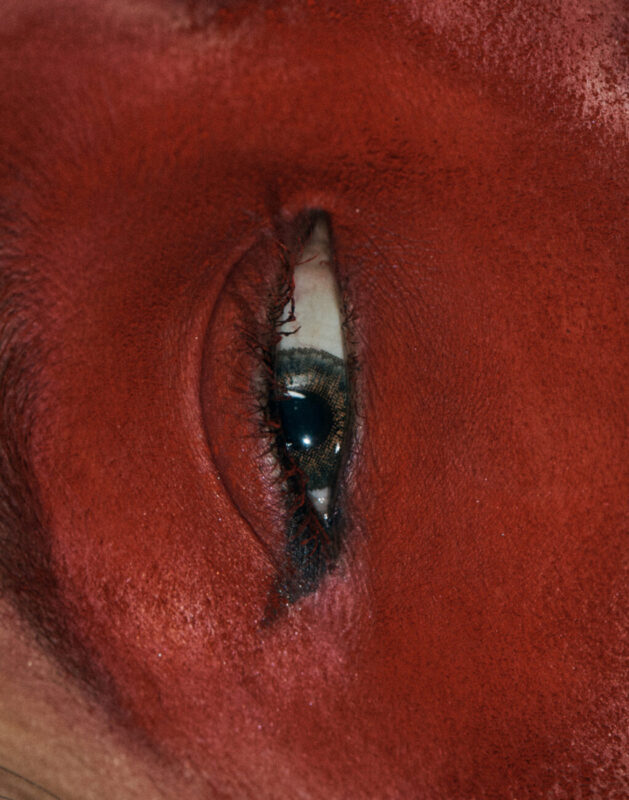 Peggy Gou is a south korean dj, record producer, and fashion designer, living in Berlin. Ninja tune and Phonica are two of her seven EPs on record labels. She launched her own and independent record label in 2019 – Gudu records, and has released a DJ-Kicks compilation, DJ-Kicks: Peggy Gou, on !K7 Records. Googling her name, I was impressed by the fact that all the results are related to platforms where people follow her, watch her videos, and listen to her music. Only on the second results page appear articles like Wikipedia and other written content about her. Peggy Gou is recognized by the algorithm more for what she does than for what people say about her. Isn't that an interesting starting point for an interview with a stage and social media prodigy?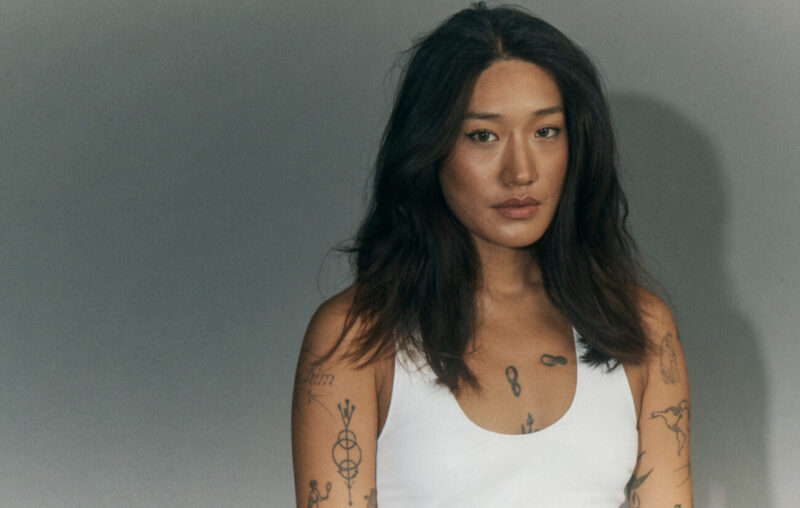 White top Salvatore Ferragamo
Jeanie Bueller: You are a powerful mix of fashion creativity, music intuition, and digital cleverness. Where did it all begin? Did you ever have some kind of inspiring figure, icons, or experiences that mattered so much to you to the extent of it impacting on your creativity?
Peggy Gou: A hero and person I admire is Grace Jones. When I was looking for an album inspiration I was in awe of Grace Jones. I love all of her album covers. It's not just her style I like, I love her attitude, her music, everything about her. She's very different and unique. She's just a real icon to me.
JB: Some time ago you were a resident DJ in several places in London, in Shoreditch and Soho… Do you think London's music scene has changed in the last few years and how? How is Berlin and what are the differences between the two?
PG: I can't really say much, as my experience in London was back in the days when I just started DJing, around 2012 – 2014. I moved to Berlin and don't live in London anymore. I only go there when I play. So it's hard for me to say if the London music scene has changed or not. But if I can compare London and Berlin, the music scenes really are very different. Berlin is more underground and techno music is more appreciated. The London scene is more spread out, while the Berlin scene feels more unified. I wouldn't want to say London is more commercial, that wouldn't be fair, London is great. It is just a different vibe. Berlin is darker, London is definitely not as dark as Berlin.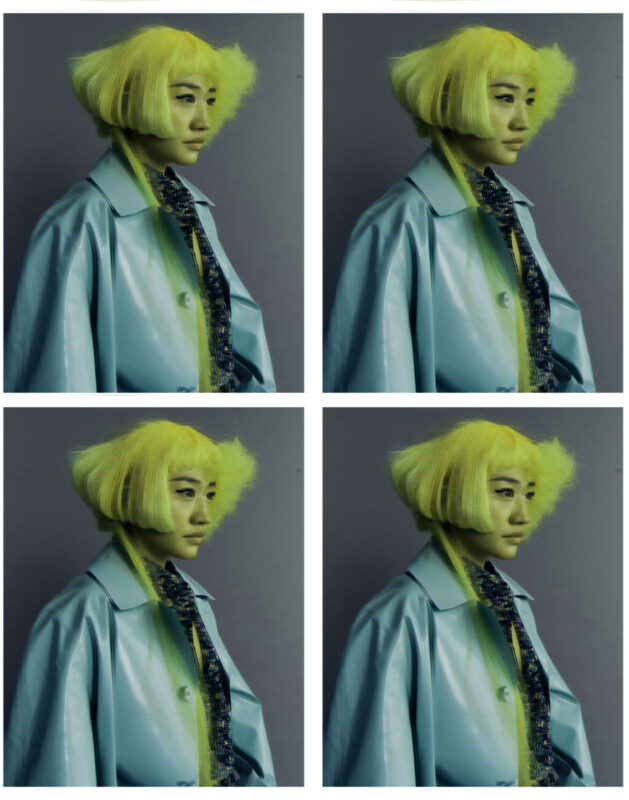 Leather coat Lacoste Flower print top N21
JB: Your fans and followers love you and your style, they love you so much that they even create bespoke designs for T-shirts and so on… How does it feel to have such a great relationship with so many people around the world?
PG: Let me say my favourite part of job is exactly that – where I feel connected with people, because at the end of the day I am nobody without them. I am very lucky to have fans like them. That is why in 2020 I am creating a platform to give back to them in return. I have invited my fans to submit their creative ideas to be featured on my merchandise and win a prize for it. I thought this was a nice way to connect even more with my fans. I will do anything to keep that connection alive, and my feet on the ground.
For the full interview and fashion story, find your copy of Collectible DRY Vol. 15 'Psychedelia':
Collectible DRY – BUY NOW AND SUBSCRIBE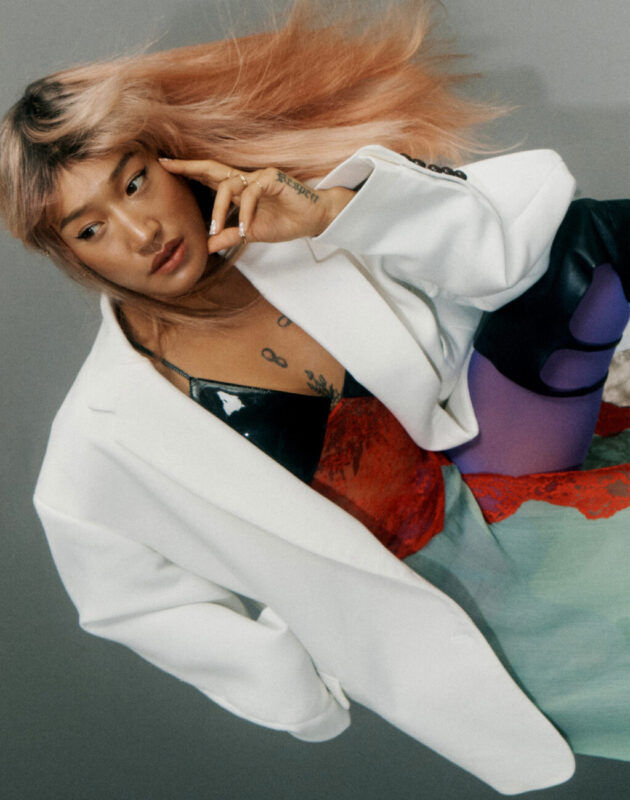 Long dress with red lace details and boots Gucci White jacket Angelos Frentzos Purple tights Wolford Rings Peggy's own
Cover image: Sleeveless coat Miu Miu