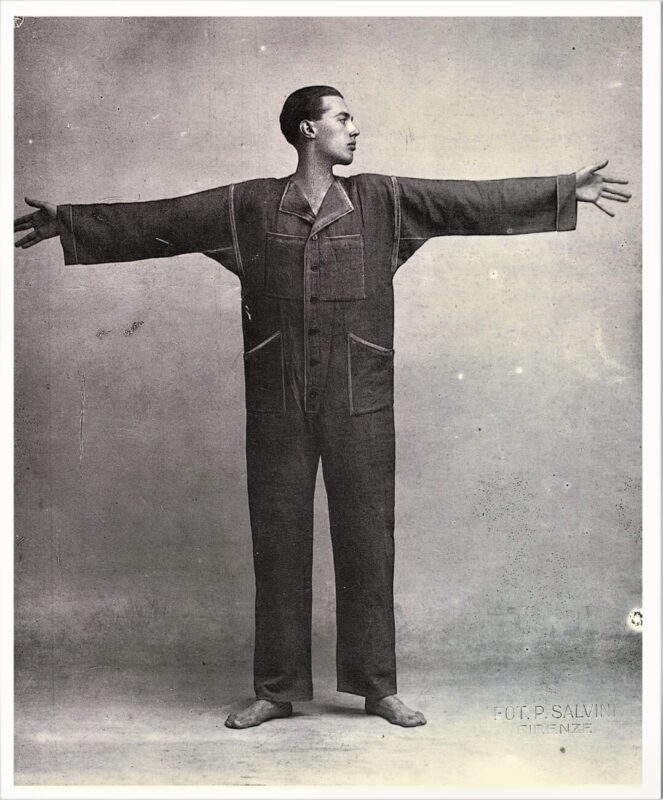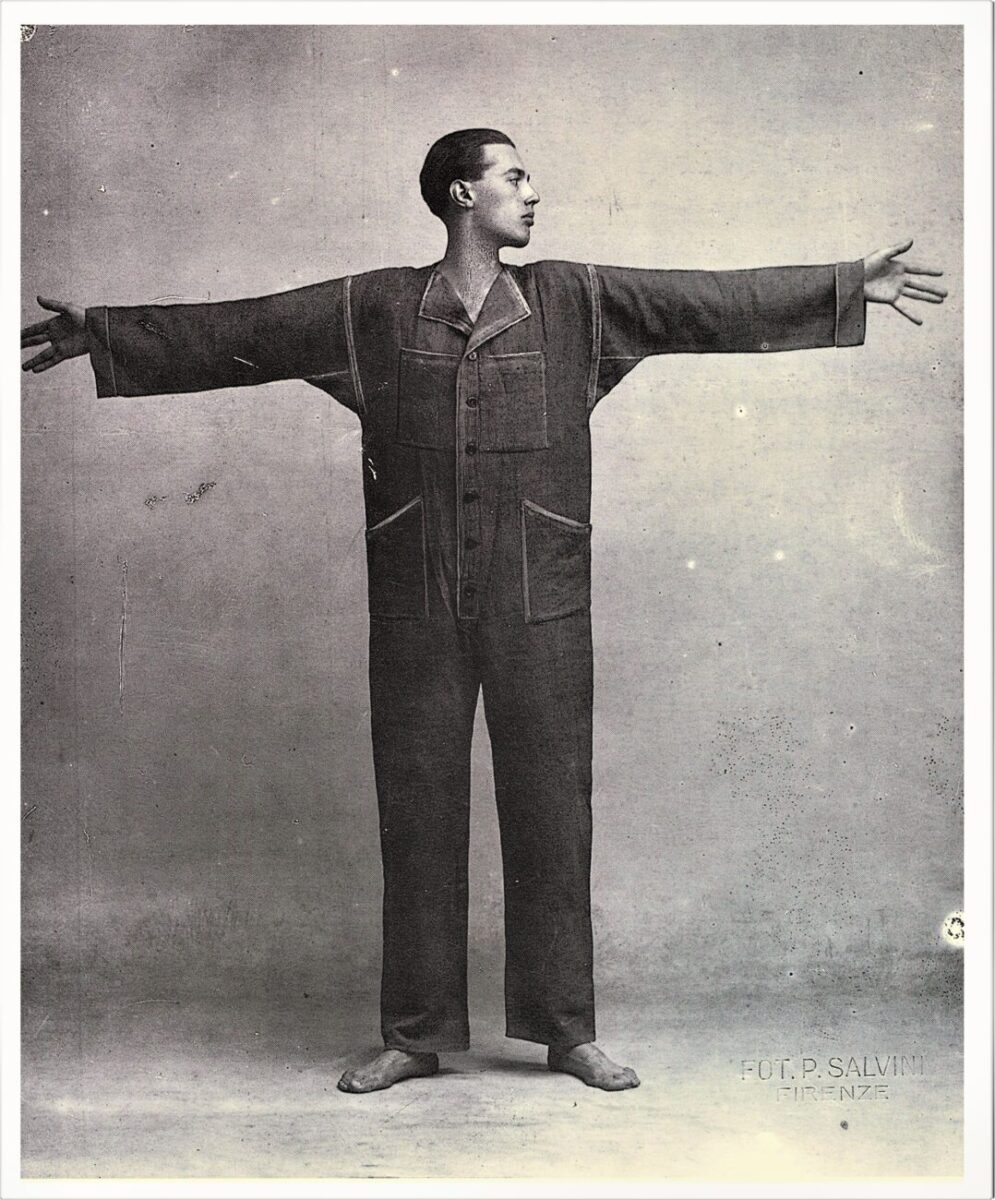 RETHINKING OUR NEW DEAL
Fashion has always saved me. I also want to show that power to the next generation. My goal is to move people's hearts through fashion. It may be a big dream, but I will make it through to the end.*
We are always looking for new forms of growth, understanding and knowledge. Yet sometimes, per- haps often, the new follows the old, or rather, the known. Because it offers security, and evolution respects our innermost DNA.
The objectives are the same as ever. They coincide with the search for well-being, the urge to feel better.
In this way our new deal expresses the always valid search for light and luxury, understood as an extreme synthesis of that contemporary vision that looks to the future.
Reviving the styles of the years that marked phases of rebirth, when we emerged from economic and social recession to find the light, means recovering the energy that brought confidence and impulses of constructive creativity. Artistic performances, colour used in motivational ways, fab- ulous jewels inspired by the magical natural world, garments like clouds of flowers, or devised by young designers who direct us to an ideal aesthetic dimension with its ethical foundation in sus- tainability and reuse of materials.
We need to search for creative spaces and feel we are citizens of the world. Though the Web revo- lution has opened up economic and spatial horizons that, partly due to the unexpected disruption of the virus, have projected us rapidly towards a future that is still not clear, our needs and points of reference have not changed. Never before has there been such an evident attempt to find a haven in vintage and the search for aesthetically familiar styles of life and housing, together with the comforts of technology. But what emerges overwhelmingly is the desire for simplicity, which is not a renunciation of the complexity of the reality around us. Rather, it is the awareness that we need to reflect deeply on the nature of our real needs.
The rediscovery of Thayaht, aesthete and innovator, a major figure in our Italian culture, prompts us to reinterpret the manifesto he wrote with his brother Ram. More relevant than ever, it is a call for sustainable, genderless and egalitarian clothing to eliminate discrimination.
It is worth rereading some important paragraphs of this "Manifesto for the Transformation of Men's Clothing", written by Ernesto Thayaht and Ruggero Michaelles at Forte dei Marmi, Italy, in 1932.
"For many years, women's fashions have developed on aesthetic and hygienist principles, simplify- ing garments and freeing women from retrograde complications. We therefore focus our attention on the problem of men's clothing, which calls for radical changes.
We claim for men that freedom in clothing that women have already achieved for some time.
We must ENCOURAGE the existing youthful, optimistic and sporting taste for synthetic, airy and fresh clothing, not only for use in the countryside or by the sea, but also in everyday city life, to facilitate men's movements, favour their physical condition and free them from the imposition of expensive, uncomfortable and unhealthy clothing.
We must reduce the number of garments worn simultaneously, for various seasons, to the necessary minimum. We must reduce to the necessary minimum the SPECIFIC WEIGHT OF EACH GARMENT, in proportion to the climatic conditions.
We must reduce to the necessary minimum ribbing, hems and eyelets (in other words the labour involved) in every part of clothing, to facilitate its making, washing and folding and consequently decrease the production cost and increase sales while enabling every individual citizen to change their clothes more often."
This offers much to reflect on, encouraging us to rethink the way we dress and much else, a very modern new deal, an injunction to recreate our future, making it more equitable and sustainable.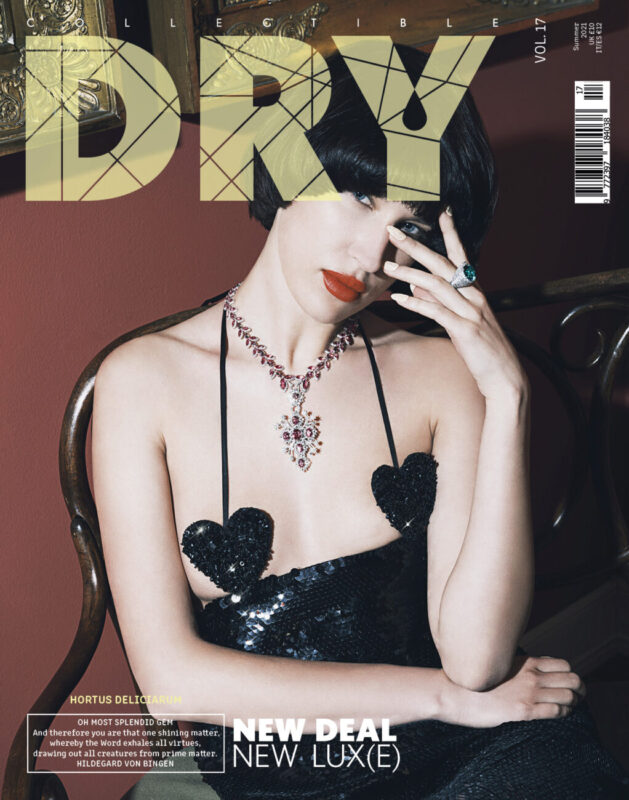 ON COVER NEW DEAL
HORTUS DELICIARUM
Fashion & Jewels: Gucci Photography: Filippo Fortis Model: Valeriia Molyboha Styling: Dinalva Barros Make up: Claudia Marchetti Hair Concept: Xavier Perez Manicurist: Simone Marino Photography Assistants: Salvatore Tomaselli, Irma Piccitto Styling Assistant: Paulina Torres, Joshua Tiboc Location: Villa Singer

ON COVER NEW DEAL
OKUDA SAN MIGUEL
Cover Art: Okuda San Miguel Photography:Emilio Casi Okuda's Team: Ink And Movement (IAM)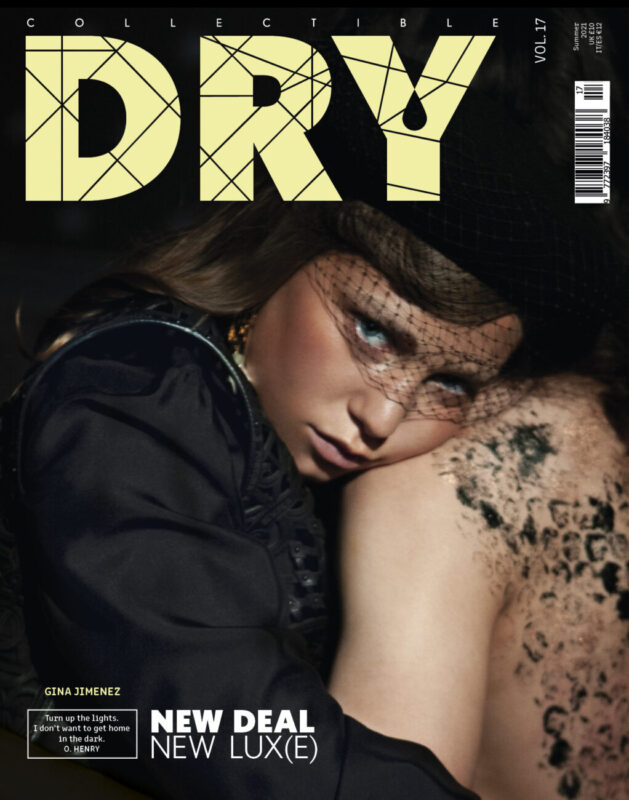 ON COVER NEW DEAL
GINA JIMENEZ
Fashion: Dior Haute Couture Photography : Thierno Sy Models: Gina Gimenez Mehdi, Djellal Styling: Sanaa DjellalHair: Henry Olivier using Végétalement Provence, Simon Chossier using Oribe Make Up: Marie Lanne using La Bouche Rouge Paris, Odile Jimenez using Shiseido and Mac Cosmetic Prop Set: Samantha Toussaint
-In USA/WORLDWIDE it will be out late AUGUST