In this conversation with Jasmin Hernandez, the mind behind Artsy's online show "Dress Codes: Black and Brown Women Artists Fashioning Identity," the writer explains how style serves as a tool for the empowerment of BIPOC excellence
Text by: Gilda Bruno
"Before we even open our mouths, our clothes speak for us," reads the opening statement to the Jasmin Hernandez-curated online group show Dress Codes: Black and Brown Women Artists Fashioning Identity. Launched on the digital art platform Artsy on the occasion of Women's History Month, this COVID-proof exhibition spotlights the kaleidoscopic beauty and multifaceted talent of Black and Brown female artists through a fashion-driven lens. Featured artists include photographers Ming Smith and Deana Lawson as well as painters REWA and Megan Gabrielle Harris.
"The garments we wear tell people who we are, where we live, what income bracket we belong to, and even what hobbies we enjoy," the introduction continues. "For Black, Indigenous, and womxn of colour, our way of dressing means so much. Fashion is both our escape and our expression. Our fashion choices are in many ways our tools for daily survival and success."
Born in Washington Heights, New York, to Dominican parents, Jasmin Hernandez is a young Black Latinx author whose career started at Vanity Fair, where she used to work as a Fashion Assistant. A graduate of Parsons School of Design, she has gone on to writing for internationally-praised publications such as Elle, Harper's Bazaar, and The Cut, to name but a few, while also serving as Photo Editor and Producer at award-winning titles including The New York Times Magazine, New York Magazine, and The New York Post.
The founder of Gallery Gurls, a digital art hub designed to showcase the artworks of Black, Brown, and Indigenous women active in the creative scene, Hernandez does everything in her power to advocate and support her community — whether it be devouring a book written by a BIWOC* writer per week, or writing one herself (We Are Here, 2021) to honour the "visionaries of colour transforming the art world."
Below, we talk with the Afro-Dominican American author about the personalities that inspired Dress Codes, cultural appropriation, and what she wishes people would learn from the digital exhibition.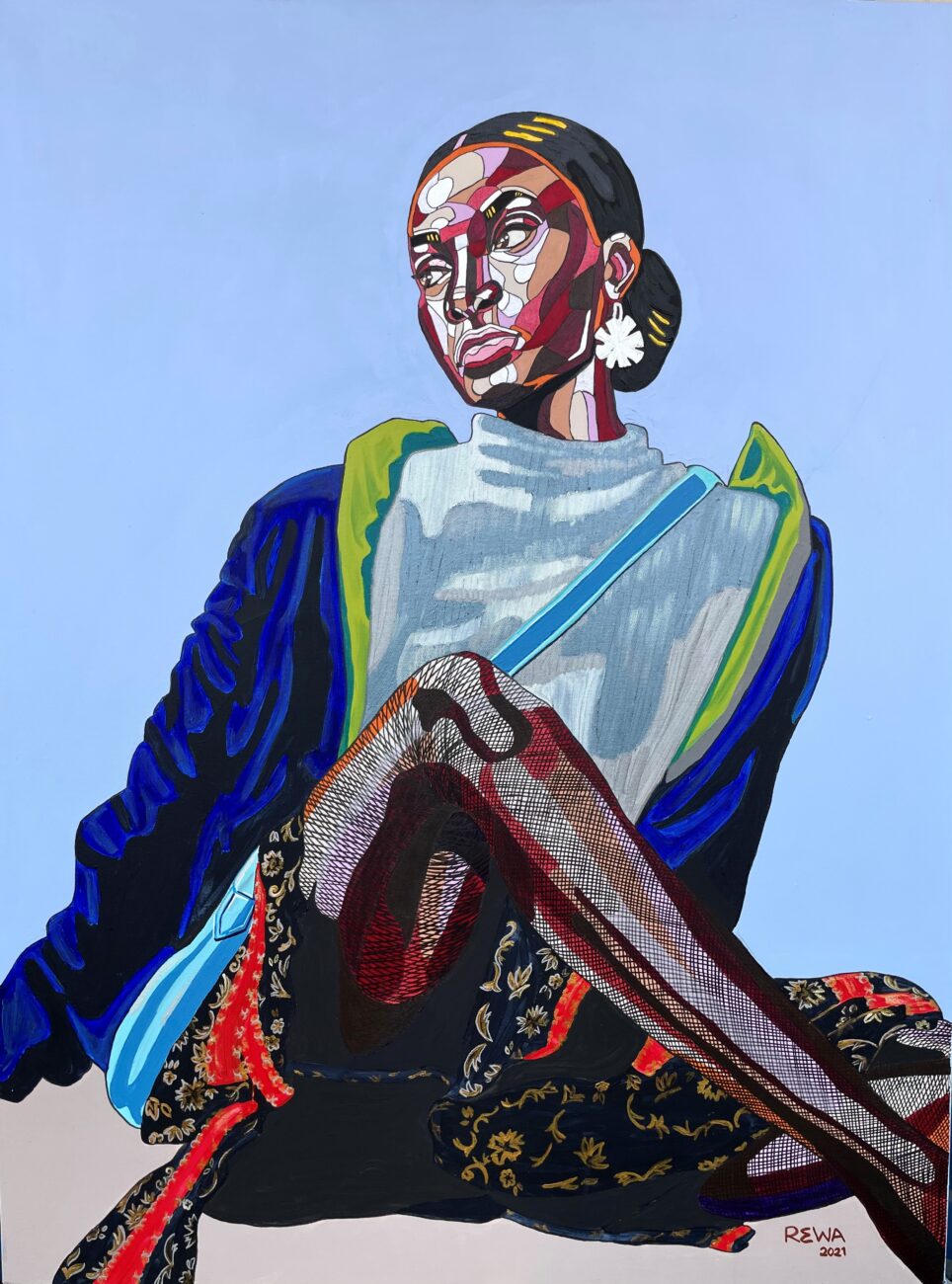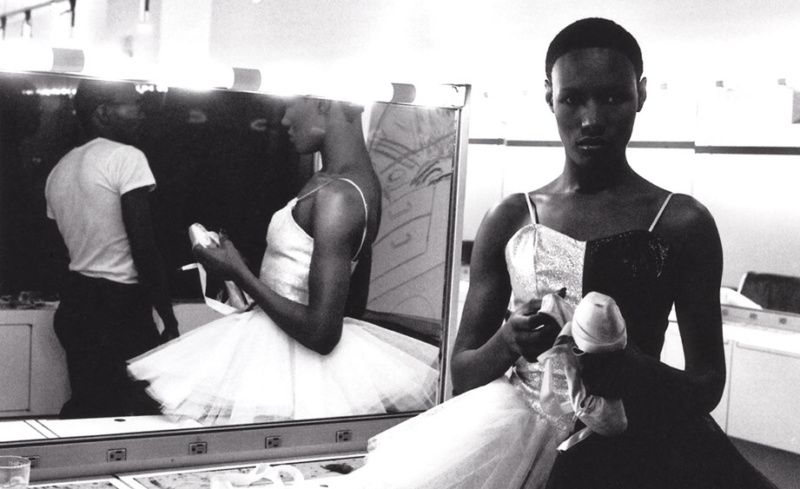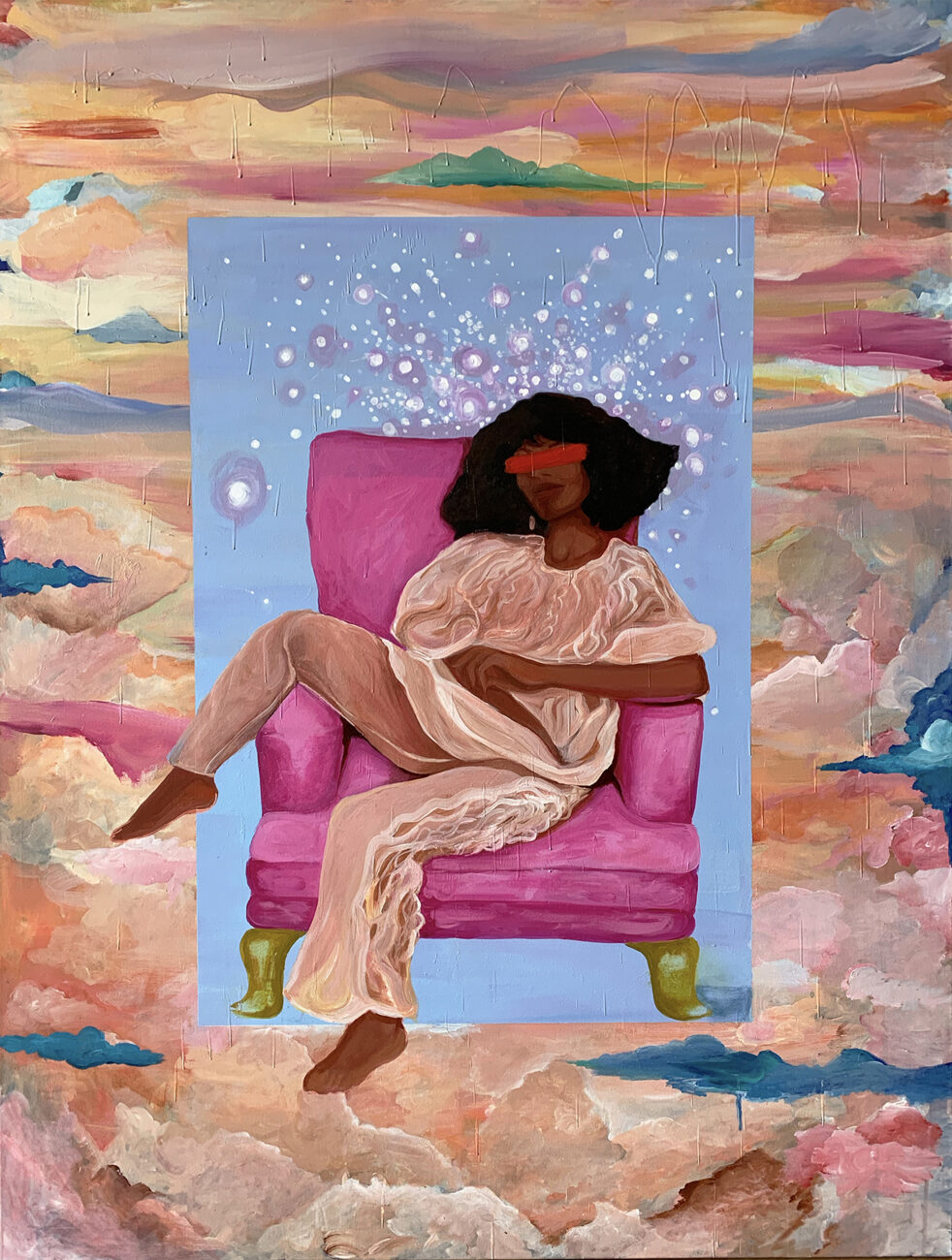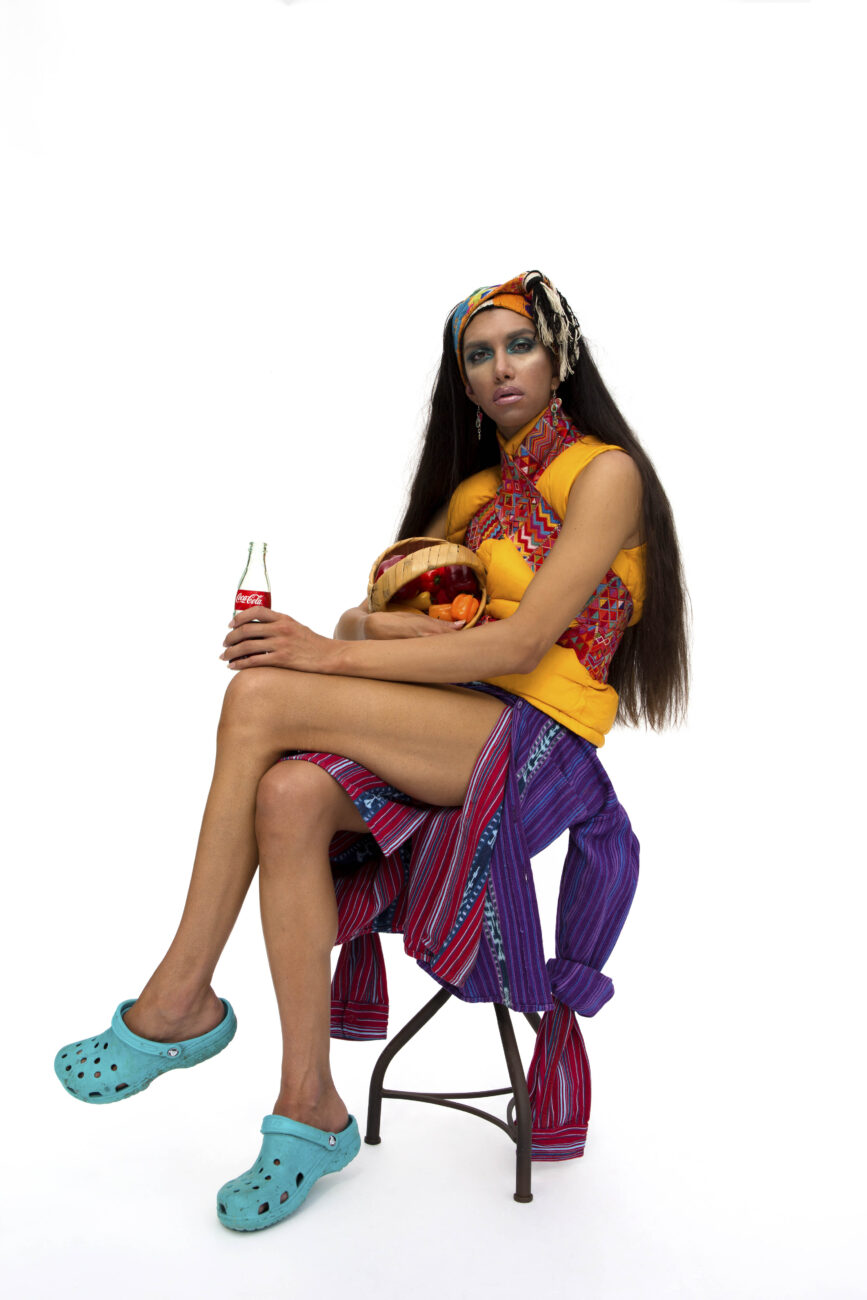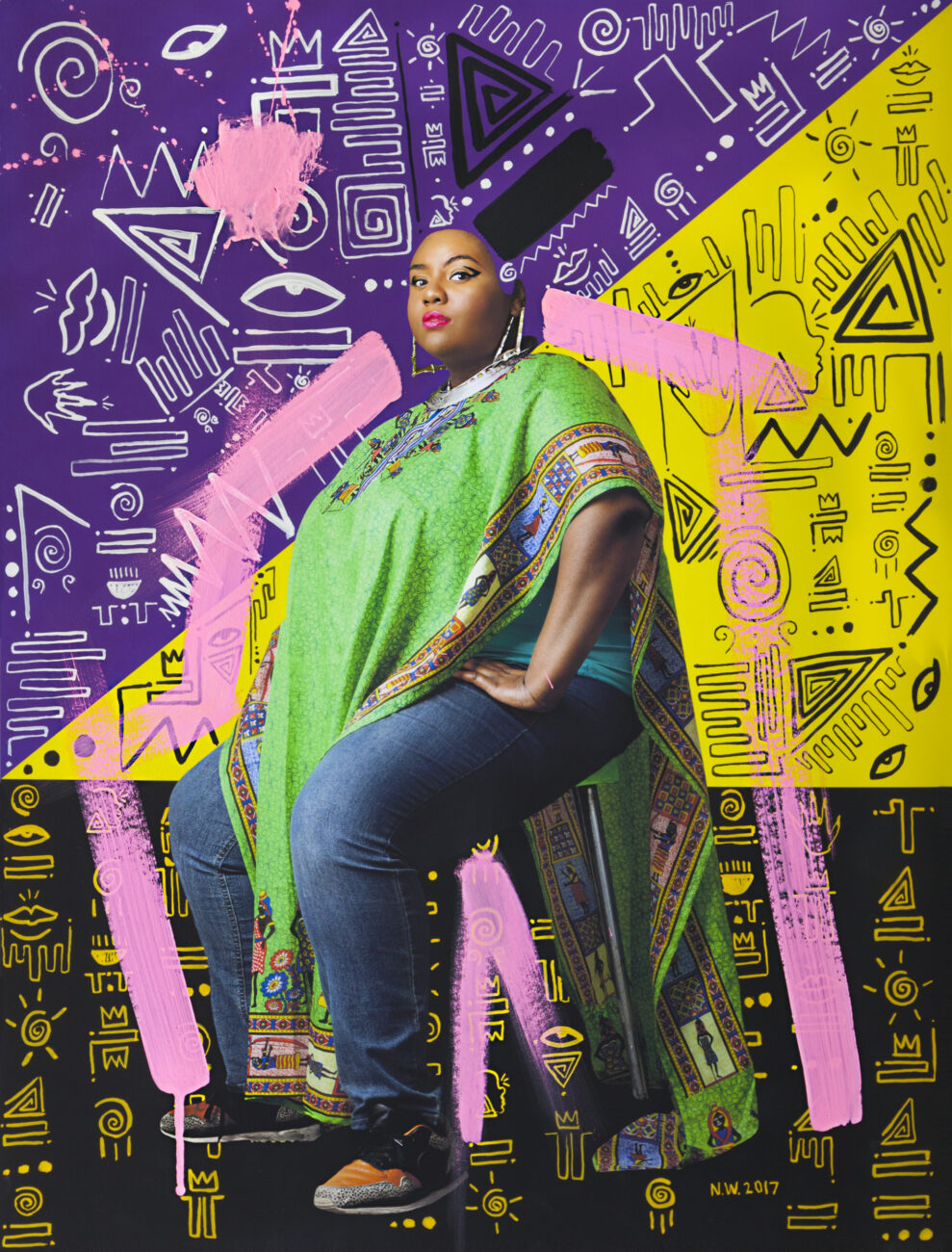 REWA, Dabeluchi in the Foreign Land (2021). Acrylic and ink on canvas 48 × 36 in "Courtesy of JONATHAN FERRARA GALLERY, New Orleans"
Ming Smith, Untitled (Grace Jones Ballerina) (1975). Gelatin silver print 16 × 20 in "Courtesy of the Artist, and Jenkins Johnson Gallery, San Francisco and New York."
Megan Gabrielle Harris, Fireworks (2018). Acrylic on canvas 58 x 43 in Courtesy of Megan Gabrielle Harris and PARISTEXASLA
Martine Gutierrez, Neo-Indeo, Tzutujil Perezoso, p33 from Indigenous Woman, 2018. . (c) Martine Gutierrez; Courtesy of the artist and RYAN LEE Gallery, New York.
Nichole Washington Noble Sis, 2017. Archival matte print with gouache hand painted detail 17 × 22 in 43.2 × 55.9 cm. Courtesy the artist and curator Fatima Bocoum for Undercurrent Projects
Collectible DRY: How did you come up with the idea for this online group show?
Jasmin Hernandez: When I was approached by Artsy about a curated collection for Women's History Month, I immediately knew I was going to center it around Black and Brown womxn artists and connect it to fashion somehow. There are so many fantastic and phenomenal BIWOC artists who, intentionally or unintentionally, use fashion and the art of dressing exquisitely on their womxn subjects. My goal was to explore that richness across decades and through multi-generational Black and womxn of colour artists such as Renee Cox, Ming Smith, and Tschabalala Self. Another key aspect of this online exhibition is that it enabled me to explore contemporary photography, oil painting, acrylic painting, and mixed media works.
CD: "Fashion is both our escape and our expression. Our fashion choices are in many ways our tools for daily survival and success." Would you say that fashion serves as a tool for social empowerment within the Black and Brown community? If yes, how?
JH: Yes, fashion informs how we present ourselves to the world, and how the world sees us. Nowadays, many non-Black people are inspired and hypnotised by Black culture, style, and swag. We're constantly being appropriated and fail to benefit from the global fashion influence we, ourselves, create. Our style is sucked and leeched off of for the purpose of mood boards and brands' creative decks. Blackness is on full-on display (like the use of AAVE) in social media posts and videos that go viral. Viral culture is essentially Black culture. Bamboo earrings, gold grills, and slicked-down baby hairs receive value and praise when exhibited on non-Black people, but not on us. But the empowering part is that, despite the massive exploitation us Black people experience, we still thrive, continue to ideate, and are slowly taking control of that monetisation of our culture, although gradually.
CD: Based on what criteria did you select the artists and artworks to showcase in this online exhibit? What's the common thread linking the pieces on display?
JH: Quite simply, just wherever I saw sartorial dopeness on Black womxn created by Black womxn artists. No matter the medium or generation of the artist.
CD: What would you like people to take from this online group show, and what does it add to the art scene that wasn't there before?
JH: I think the show reinforces the magnificence of Black womxn in general as well as that of Black womxn artists. We create, paint, photograph, and dress like no one else, regardless of the abundance or lack of resources we have. Our ideation is next level. Always has been, always will be. Think of the Y2K fashion obsession moment we're in, which was conceived by Black womxn style architects from the late '90s—early '00s like Misa Hylton, or artists like Missy Elliott (through a very Afro-Futurist lens), Aaliyah, TLC, Blaque, and Destiny's Child, to name a few. Then in the McBling era (early to late '00s), this happened again but this time with Beyonce as a solo artist, Alicia Keys, Rihanna, the rapper Eve, Mary J. Blige, Ashanti, Ciara, and the fashion mogul Kimora Lee Simmons. Most of what everyone loves about fashion comes from Black womxn and people.
Note from the editor: BIPOC stands for "Black, Indigenous, and people of colour," while BIWOC* refers to "Black, Indigenous and Women* of Colour, including all those self-identifying as women* and is deliberately inclusive of members of non-binary and transgender communities." AAVE is the acronym standing for African-American Vernacular English, often referred to as Black Vernacular, Black English Vernacular (BEV), Black Vernacular English (BVE), or, simply, Black English (BE). Y2K is the shorthand term for "the year 2000."