WHAT BETTER CHRISTMAS TO SHOW YOUR DEAR ONES HOW MUCH YOU CARE ABOUT THEM WITH A LOVELY GIFT? HERE SOME GREAT IDEAS FOR SUSTAINABLE DESIGN, FINE GARMENTS, SOMETIMES VEGAN, AND SPORT ARTWORKS…
Text by Fiammetta Cesana
In a historical time like this where dreaming is harder than ever, or maybe the only way to survive reality, to make a wish of our cherished ones come true can really spread some Christmas' magic. So this year we picked for you a careful selection of items that, instead of turning into trash few weeks after the 25th, will last and make a difference, lifting up your dears' spirit, yours and the planet's.
Let's start from a very special design creation. How nice is, when the weather outside is frightful, to get warm in bed reading a book embraced by a cosy light? Even better if the charming atmosphere is provided by a sustainable lamp made of…a ladle! Born from the marriage of the high quality grocery products brand Viaggiator Goloso with the historical lighting workshop Oceano Oltreluce, LadLed is a table lamp made of an upside-down aluminum ladle grounded on a steel base. The furniture object, besides being the ultimate specimen of design upcycling, is a very unique gift, since each piece of this limited edition series is different from the other, showing the peculiarities and possible imperfections of the original ladle, and is numbered.
Discover at Oceanoltreluce.com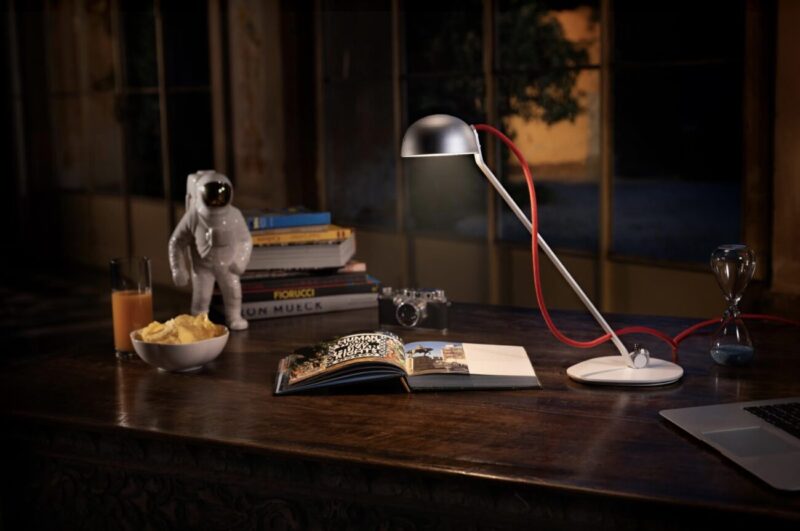 For the stylish man of your family, who loves being fashionable but can't give up on comfort, the new jacket designed by C.P. Company and Kiko Kostadinov is the cherry on top of his cold season wardrobe change. Sinesis jacket is a limited edition item which mingles the Italian streetwear's knowledge of C.P. Company – whose founder, Massimo Osti, is entitled as the "godfather of urban sportswear" – with the British fashion ethos of Kiko Kostadinov, the first menswear student being awarded with the New Gen Men British Fashion Council Support right after graduation. A modular jacket with contemporary motorcyclist-style merged with the classic parka's tail.
Discover at CPCompany.com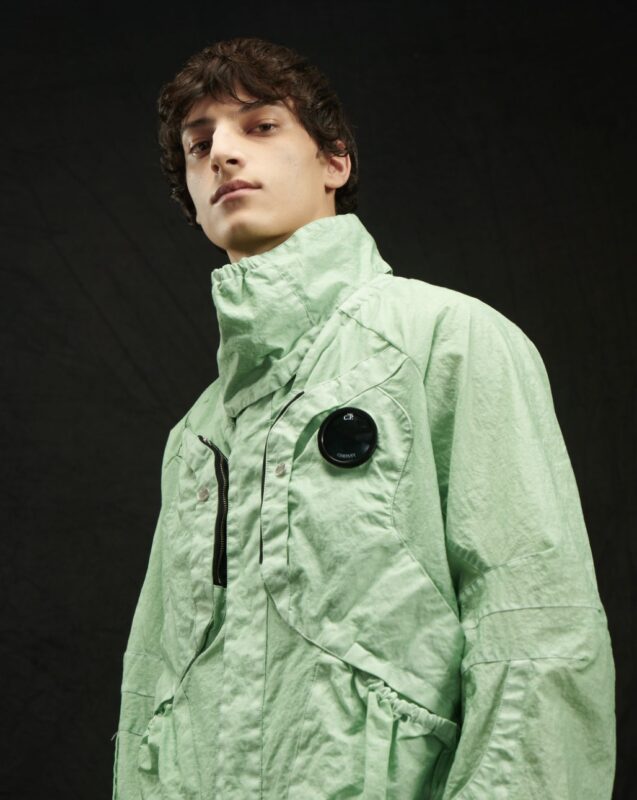 Then for your Christmastime victim friend, who starts singing the whole Micheal Bublé's timeless compilation immediately after Halloween till the end of January and beyond, while decorating her house with any kind of lightnings, balls-studded tree and glittering pointettias… well, MM6 Maison Margiela has thought of the perfect themed idea. Can you image your friend's heart-shaped eyes as she unpacks your gift and sees a golden bow design bag?
Discover at MM6MaisonMargiela.com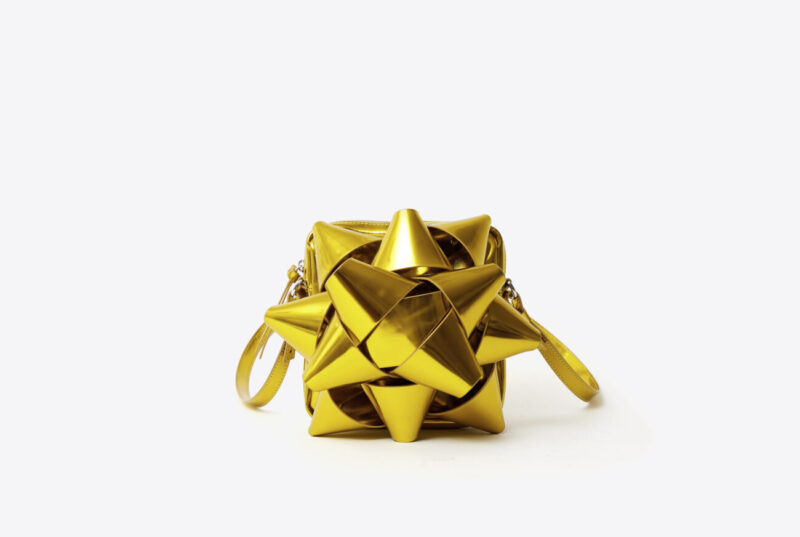 Another genial collaboration will truly cover you up with Christmas magic powder. The new Moncler Genius chapter, seeing the encounter of the sportswear brand with the avant-garde designer Matthew Williams, shows amongst the series of muddy-hued outwear, something wonderfully sparkling. Using recycled nylon laqué and innovative techniques, Williams indeed interprets one of the collection's jackets through a special coating embellished with Swarovski powder.
Discover at Moncler.com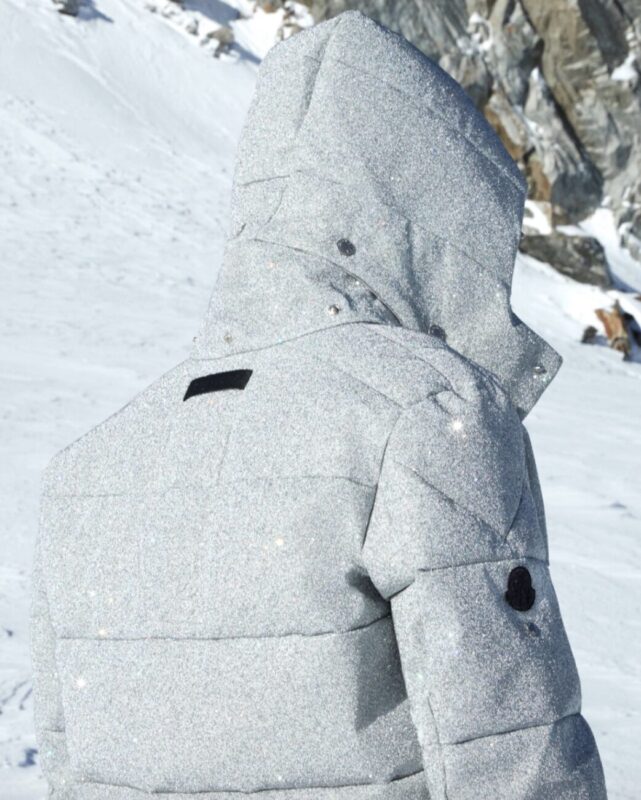 With all stadiums and arenas closed and the worldwide mourn for the 'dios' Diego Armando Maradona, sport's passionates are suffering a lot these days. The love for sport practices, for both athletes and fans, has always been central in building our cultural references, but what is ignored sometimes is the beautiful kinship between sport and art. For your sport lover dad, who also have an eye for photographic operas, Taschen's book '60 Years of Fights and Fighters' by Neil Leifer would be a blast. In these six decades, the American photographer has shot almost every important boxing match, from the first Patterson-Johansson fight in 1959 till the Wilder-Fury rematch in 2020.
Discover at Taschen.com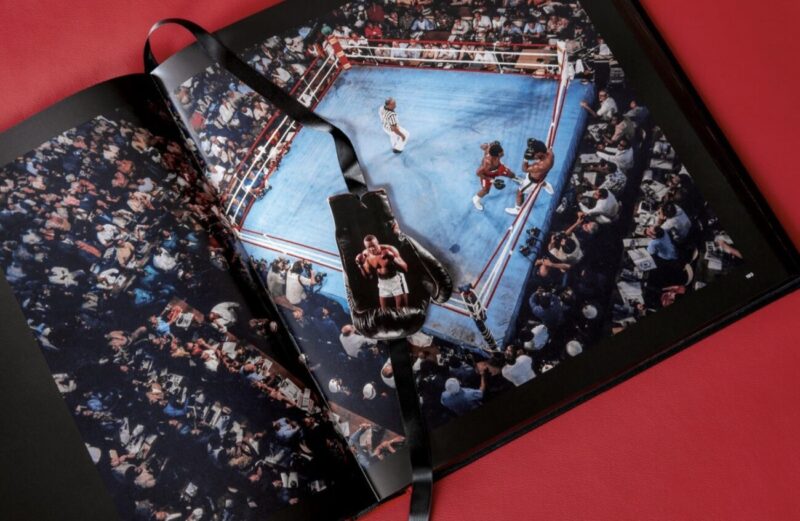 In pandemic times, probably the most appropriate festive outfit is an elegant pajama. For this Holiday 2020, Fendi makes the high fashion cosy bringing the Fendi Roma logo over pink silk pajamas. Instead of attending endless, hyper-caloric dinners with boring parents, wrapped in high-wasted velvet skirts (which made the butter-based meals even stuffier), this year we are definitely allowed to enjoy our hot chocolate mug and old Christmas movies, still feeling great and classy.
Discover at Fendi.com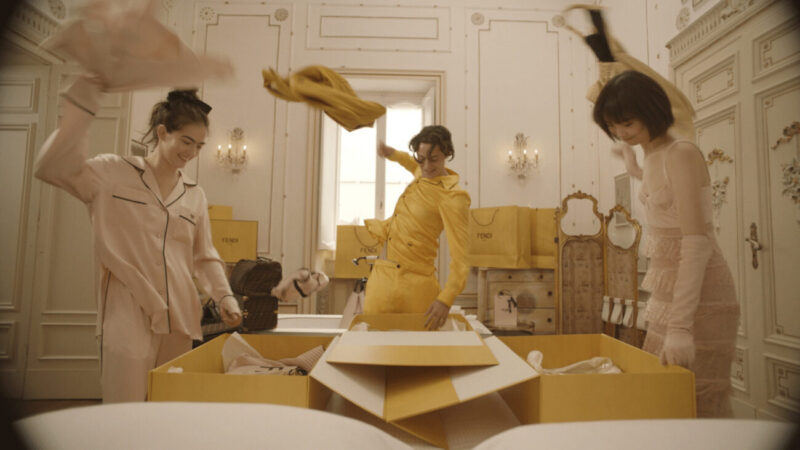 When it comes to veganism we usually think of food regimes. However vegan philosophy is much more than that, excluding animal's derivates from dishes to the wardrobe. So for your vegan friend this Christmas you have the most suitable gift, which combines respect of any living being and style. Veja presents the new vegan sneaker in cotton coated with PU and resin from the corn processing industry, where no chrome, heavy metals or dangerous acids are involved. The sole is made in natural rubber from the Amazon rainforest.
Discover at Veja.com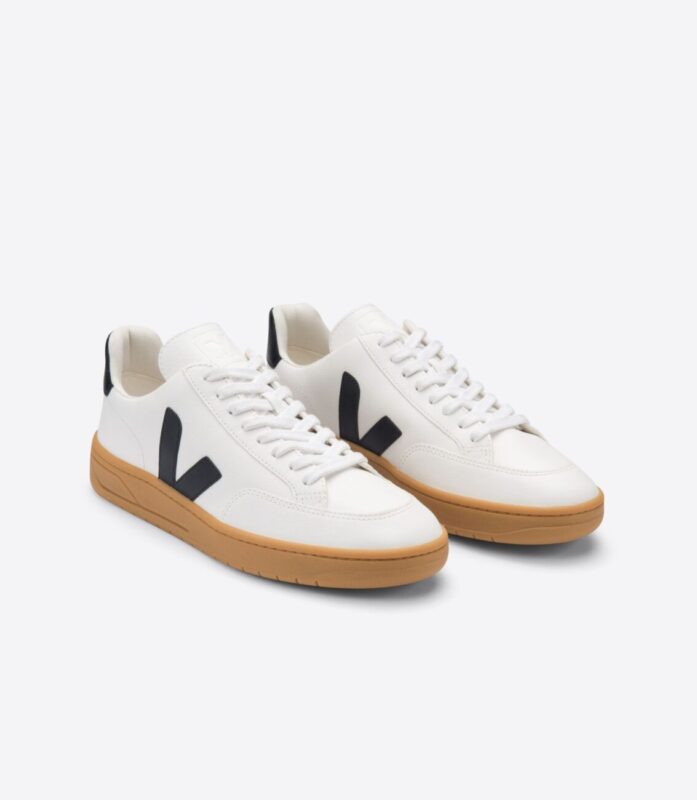 And finally, a bit nostalgic of the exotic adventures, Madina Visconti's Bubble earrings with their funny, ethnic style and festive colors would fit great on your best friend, who had to cancel her backpack trip to Bolivia.
Discover at MadinaVisconti.com