CHER STARS IN DSQUARED2 ICON SPRING SUMMER 2020 ADV CAMPAIGN
BRINGING US BACK TO THE 70S
Text by: Amela Hajdarevic
As we all know the most famous fashion twins Dean and Dan Caten has celebrated their 25th anniversary during this January's menswear fashion week in Milan. Keeping up with the spirit of the spectacular celebration of their achievements to date, in a meta expression of culture and portraiture Dsquared2 has chosen the gorgeous Cher to be the star of their new Icon Spring Summer 2020 campaign – shot by photographers Mert & Marcus.
Instead of a perfect model far from the truth of authentic femininity, the brand wanted Cher to take over the campaign as a real, beautiful woman, only with a t-shirt. This time the singer is not dressed up like a diva, but just like any other woman we meet every day. Dsquared2's new face is a mother, a wife or a girlfriend on the one hand, a housewife, businesswoman, workwoman, on the other.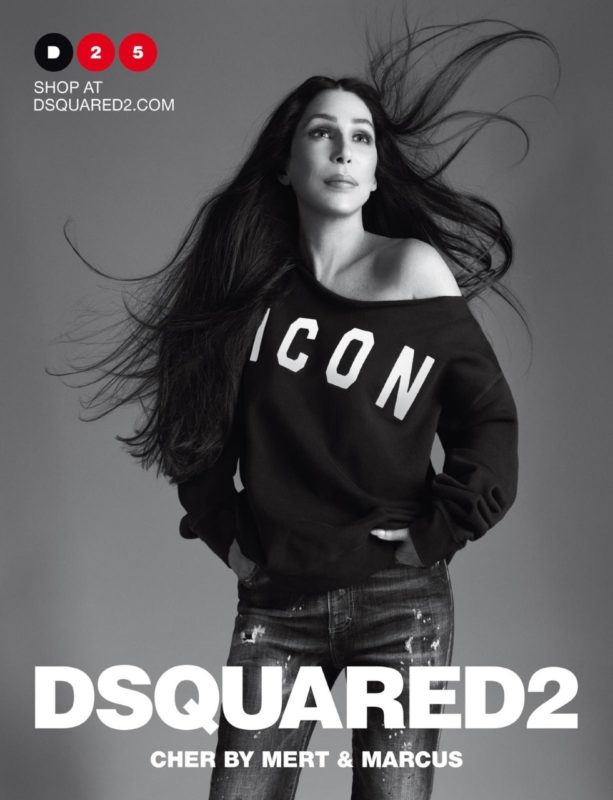 Embodying the meaning of a true icon, Cher with her fabulous appearance is stripped down to her true self, depicting a real person with raw beauty. With no gown or glitter, the undisputed goddess of pop wears the ICON printed sweatshirt and the brand signature staple jeans. A pure look showing off her infamous long raven hair and her ever so timeless, genuine attitude takes us back to 1976 with Cher's album cover "I'd Rather Believe in You" shot by Norman Seeff.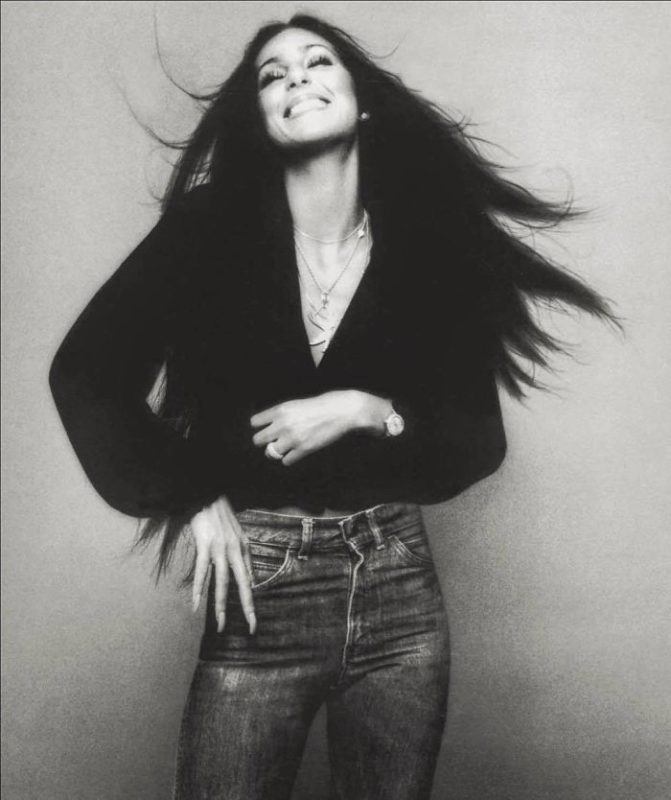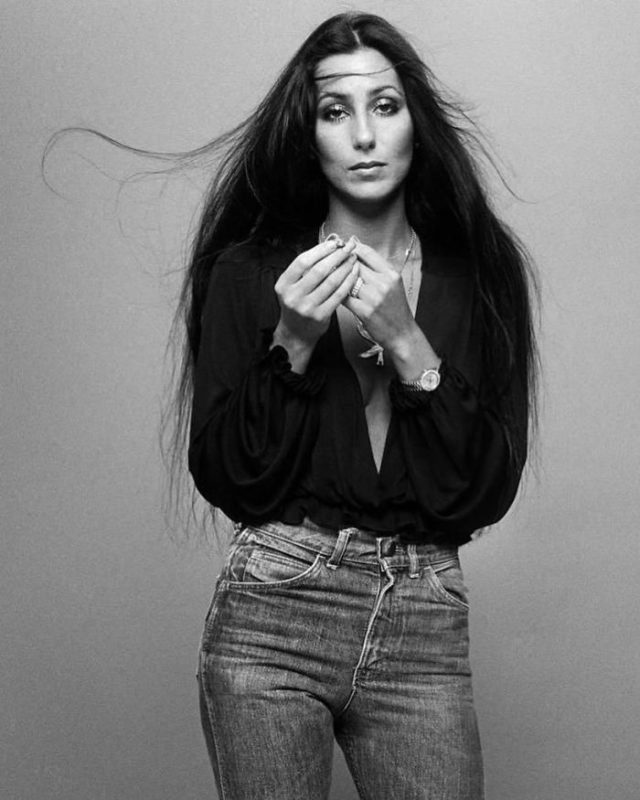 As to why they chose this mega-popular artist as the lead character of their new campaign, the brand managers Dean and Dan explain:
"Cher is beyond an icon, she is a cultural phenomenon. Everyone knows her for her over the top glamour. For the campaign we wanted her in just jeans and sweatshirt, giving space to her inner light that needs no sparkle."
Despite being years old, the 74-year-old singer looks great and young today, making it clear that years should never be a hindrance to a woman's success and achievements. This year's spring / summer campaign actually blooms on her splendor with simplicity and minimalism.
For more info about the collection visit: Dsquared2