NO MIRROR FOR LARKS: MSGM'S ECO CAPSULE COLLECTION GOES BEYOND…
Text by Fiammetta Cesana
"Fantastic Green" is more than a colorful sporty line of clothing. Massimo Giorgetti, founder and creative director of MSGM, wants to convey a concrete message for the future of fashion, which in order to survive, like the whole human creation, has no choice but becoming sustainable. "For those who have the courage to change. To go beyond the circumstances, beyond the present ", that's the new mantra of the brand. A goal that must be commonly shared. We all must cooperate for the defense of our planet, of nature, thanks to which we can achieve all the resources needed and stop polluting it. But to be successful on this path, the solutions can't be palliatives, much less superficial measures that only serve to appear more seductive to the conscious public opinion, as unfortunately happens in this industry. We need to change things from the base, uprooting, correcting and finally rebuilding.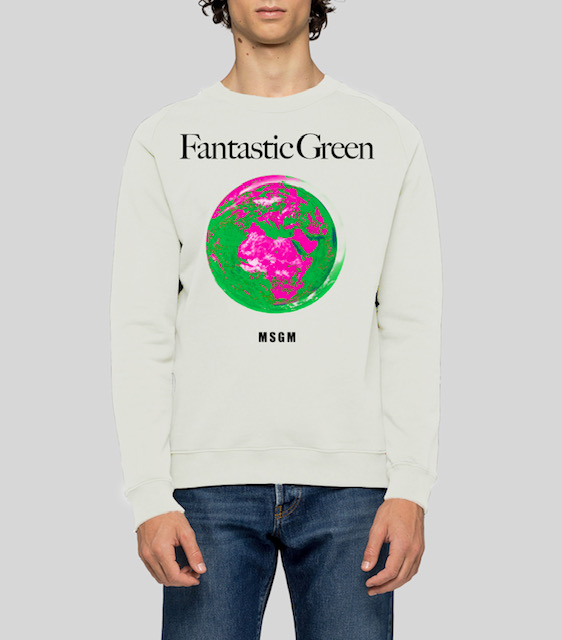 Hence the new capsule collection by MSGM proposes major improvements in the entire production and distribution chain. Brightly colored sweaters, t-shirts, pants, shorts, are produced from certified organic cotton fiber, dyed without chemical additives and distributed in recycled and recyclable plastic packages with attached biodegradable polyester labels.
A process of change, the one undertaken by Giorgetti, which aims at the long term and which doesn't get accomplished with sporadic eco-friendly remedies to boost audience.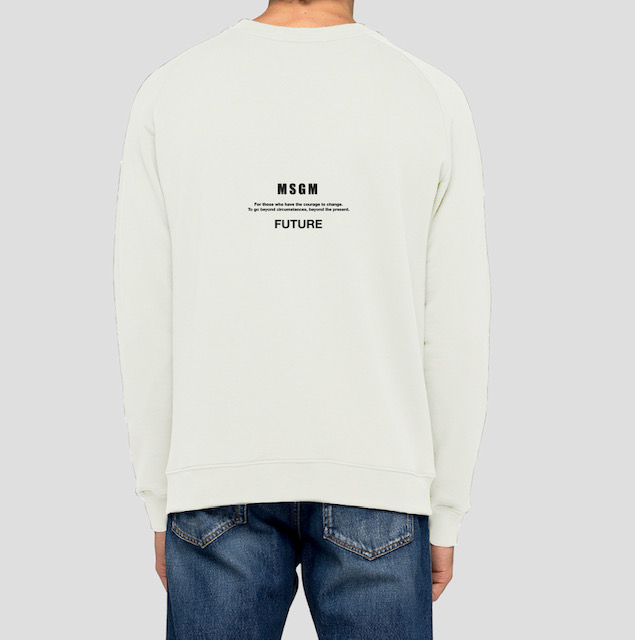 "It is hard to imagine the future without thinking about a green fashion. We must all work so that the production chain evolves, transforms itself in respect of the environment. With the Fantastic Green collection, MSGM starts a process of experimentation and innovation, which will lead it to rethink, step by step, all the activities in a green key. It takes a concrete commitment and signs a declaration of love for nature" – Massimo Giorgetti