THE TOP MODELS AND CELEBRITIES' ITALIAN HAIRSTYLIST FRANCO GOBBI LAUNCHES FRAGILE COSMETICS, THE ULTIMATE ECO-FRIENDLY BEAUTY LINE
Text by Fiammetta Cesana
In love with hair, with Italy, with the Mediterranean sea and nature…with beauty, fashion and, of course, in love with his awesome wife and business partner, Franco Gobbi creates 'Fragile Cosmetics', a line of products for body and hair fully respectful of people and earth.
Famous in the international scene for his amazing job of hairstyling with this century's icons – from Björk to Kendall Jenner, Adele, Cyndi Lauper, to Gigi Hadid, Vittoria Ceretti, Courtney Love, till the XX and Irina Shayk – Franco Gobbi has collected his best works in a book and some of his creations turned into real artworks which are exhibited in major galleries worldwide.
Today he faces a new artistic as well as cultural challenge. Thanks to the knowledge he matured over years of international work and to the great spirit of innovation and research of Manuela Affatato, wife and co-founder, Fragile Cosmetics has all the credentials to become the favorite product of the stars and of anyone who wants to take care of themselves and our planet.
The beauty line comprises hair's and body's specific products all composed by at least 99% of natural ingredients, cultivated with a conscious agriculture, Made in Italy, and parabens, sulphates and petrol- free.
Each product of Fragile Cosmetics contains a mixture of essential oils which are accurately selected to enhance our particular beauty being totally harmonious and careful of the nature we all come from.
Franco and Manuel understand that if we respect nature we have invaluable gifts in return…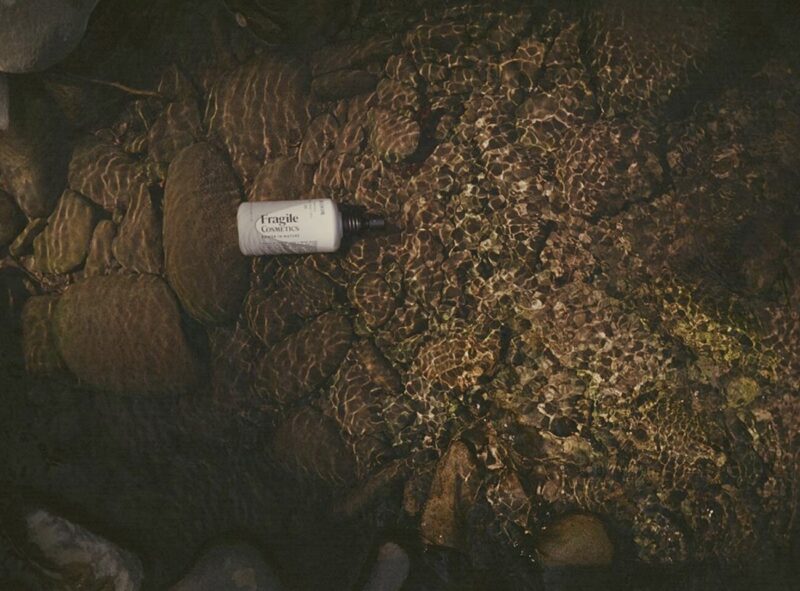 "Fragile is not only an adjective, but also a way to represent the delicate balance between human nature and the planet we live on.
Fragile Cosmetics wants to cuddle, sweeten, nourish, inspire each of its customers and deeply love the land hosting us."