How a Russian designer and a renewed interest in vintage instilled new life into a few Italian sport brands
by Riccardo Slavik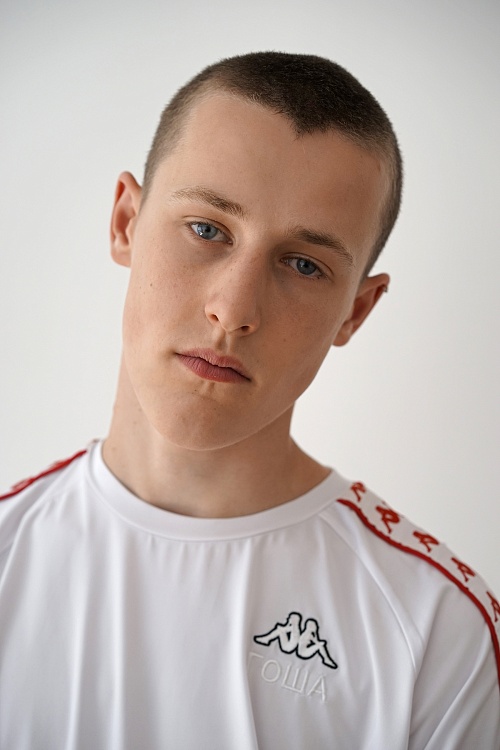 Some thought it would be over soon, but the love affair between fashion and heritage sportswear seems to be nowhere near over. Once confined to the wardrobes of hooligans, 'casuals', inner city youth and rappers, classic sportswear has found its way into the closets of every discerning fashionista, the coolest boutiques and on the hippest catwalks of the globe. There are many reasons why this happened, as we wrote in our 'Lumpen' piece, there's a search for 'authenticity', a fascination with the 'real' and and, more than anything, an evolution in menswear, and the way men look, shop and live fashion.
Ella Dror and Ashley Smith of Ella Dror PR, told BOF "The influence this has had can be felt across the industry as a whole…. The seemingly unstoppable rise of brands, media and retailers with direct associations to streetwear will undoubtedly bring about a broader shift in dress across a whole demographic and generation."
One of the many results of this shift is a sort of trickle-up effect whereby high fashion brands take inspiration from streetwear-heavy subcultures or trends and show on their runways luxury versions of classic vintage sportswear styles, with various degrees of success. This obviously works best when classic sportswear brands work with designers or reissue some version of their past catalogue.
Gosha Rubchinskiy did both and managed to make classic Italian sportswear brands cool again after his SS 17 show at Pitti Immagine Uomo, which featured collaborations with Fila, Kappa, and Sergio Tacchini, most of which were still a bit out of the fashion radar range. Thanks to a renewed interest in late 90s, early 2000s fashion and a revival of techno subcultures like Gabber and Rave, a certain taste for less obvious brands like Fila, Kappa and Ellesse was already simmering in places like eBay or specialist websites like BlocVintage. But, sprinkled with Gosha's 'cool factor' and loyal following those brands shifted from under the radar Tumblr and fashion school coolness to on-demand fashionista worthy logos. Part of the success of such a hybrid operation; a Russian designer, Pitti, a show dedicated to Europe yet inspired by Pasolini and featuring classic Italian sportswear, is in the casting, which Rubchinskiy does himself, finding on Instagram and other social platforms, his "Gosha boys"—the kids who wear his stuff on the catwalk and off. "It was important for me that boys were wearing the brand in real life," he says. "It's cool that they know each other, and they know each other from Instagram. A boy from Australia can know a boy from Finland. But they never met—they first met in Florence for my show." The strength of his brand and the potency of its message lies exactly in this authenticity, in the projection of a worldwide 'Gosha Boys' tribe, the loyal base for the success of his brand and a ripe market for the brands he collaborates with."Brands like Supreme and Gosha replaced musicians," said Rubchinskiy. "Before, teenagers had a favourite band and they waited to be the first to get new singles. Now, you do not need to go to stores to buy records. But I think people still want to have objects. They buy t-shirts not as clothes, but as a fan piece or something collectable."
The fact that he used classic vintage styles without tampering with the brands DNA, makes it much easier for these classic brands to capitalize on this unexpected 'coolness ' and branch out into 'fashion' territory. Spring Summer 2017 is the perfect time to do it, as brands like MSGM, N21 and many others showed pieces inspired by vintage sportswear to recreate an hedonistic, rave-y feeling of freedom.
Kappa's LA 84 line perfectly exemplifies how a classic sportswear brand can capitalize on fashion's fascination with streetwear without losing its personal identity, avoiding the 'post-soviet' bandwagon by taking inspiration on the other side of the pond and at a much earlier time, it plays on the classic red-white-and-blue tropes of the US flag while softening them with touches of beige and grey and avoids vintage overload with precise styling, modern volumes and cuts.