Marcelo Burlon County of Milan FW 19/20 Menswear Collection – Video show and backstage Milan Fashion Week
A spiritual journey with psychedelic and apocalyptic prints are show in a dark tunnel for the Marcelo Burlon – County of Milan FW 19/20 show.
The damn-beauty model's crew walked down the runaways in a ghostly way, showing off a darker and grungy collection.
A man and a woman of androgen features mix up street style and suit, colors and prints that we aren't used to match together, recalling the gipsy world, a culture that belongs to everyone and nobody at at the same time.
Animal acid colored prints, and stripes as well, invade shirt, fax fur coats, sweaters and hoodies.
Sequins give sometimes a glow touch to the catwalk, as the neon details that, as in the dripping painting technique, color denim jackets and pants.
A sense of peace and serenity indeed is shined through a print reproducing a sunset mountain view in bright tones of red, purple and blue.
The entire collection seems to be held in one and unique piece: a zebra neon printed denim jacket with eco leather insert and faux leopard fur intern.
Everywhere are influences of travels, new cultures' vision expressing the designer's need to make its brand wearable for anyone.
Finally a playful and provocative collection, still waving on the already decadent streetwear.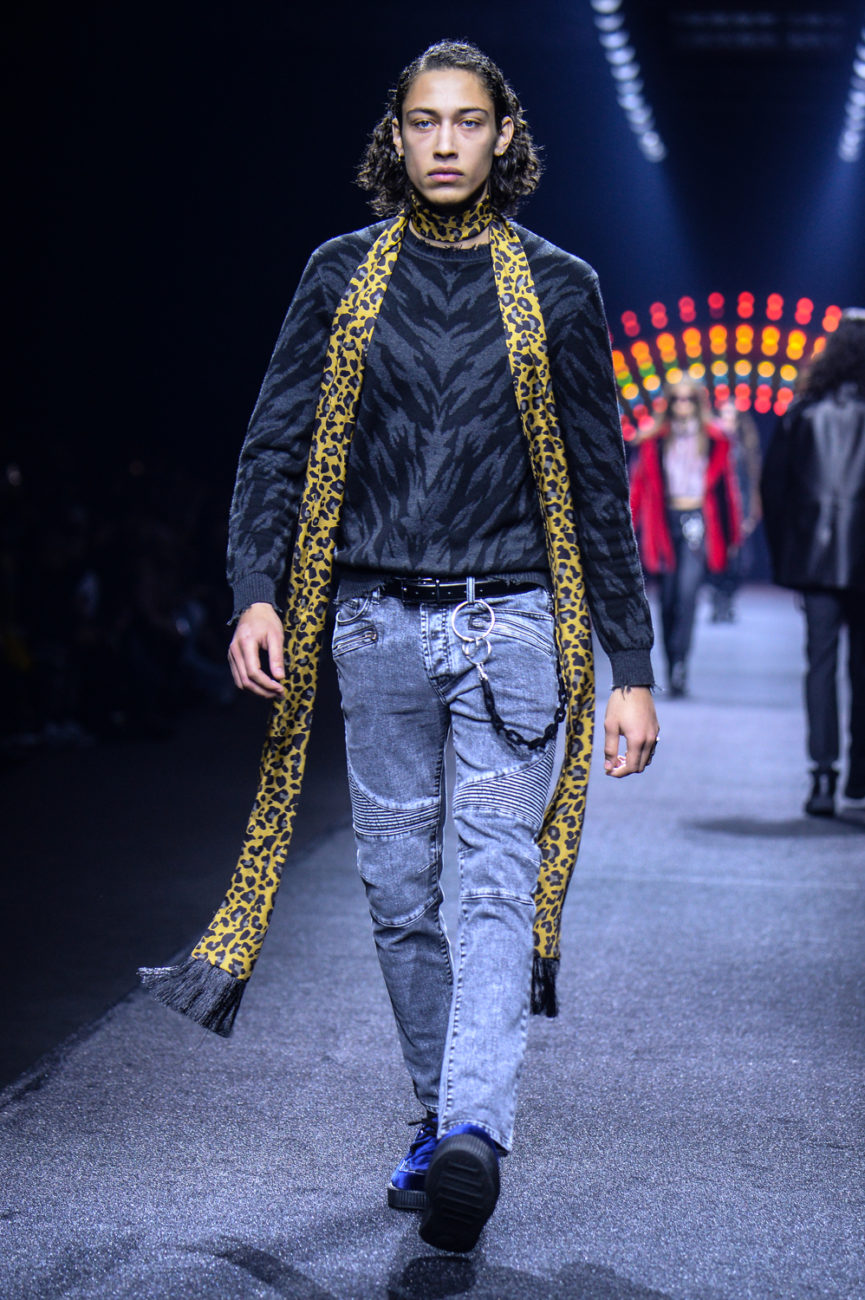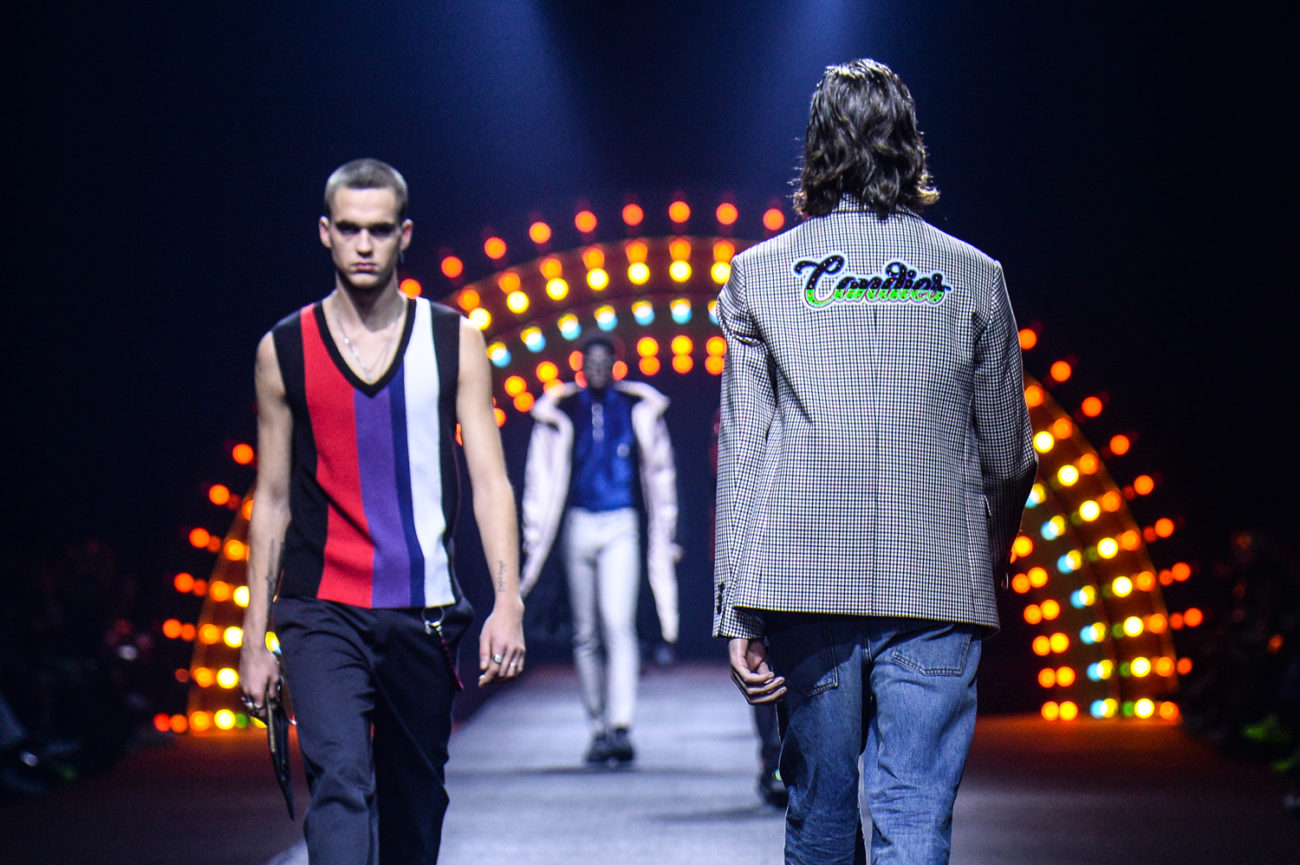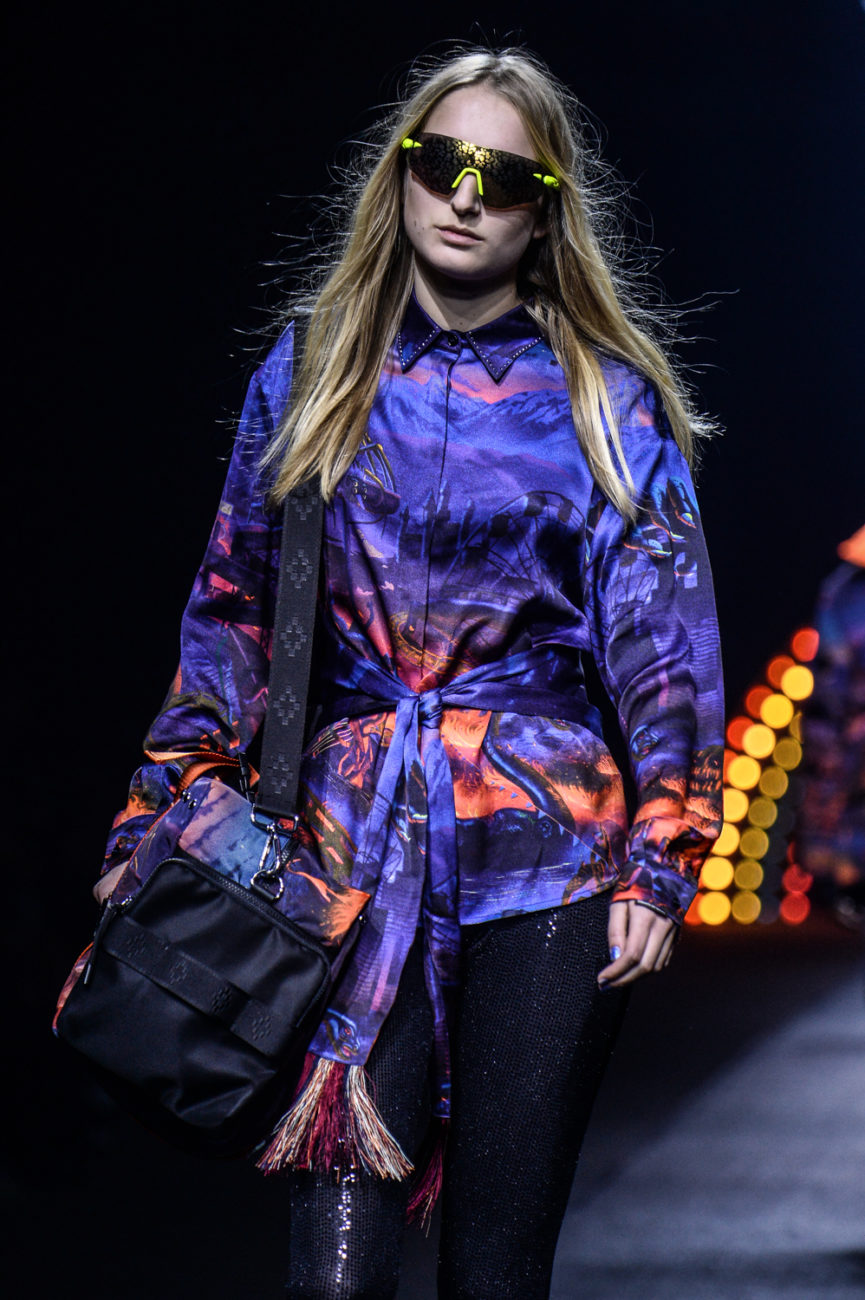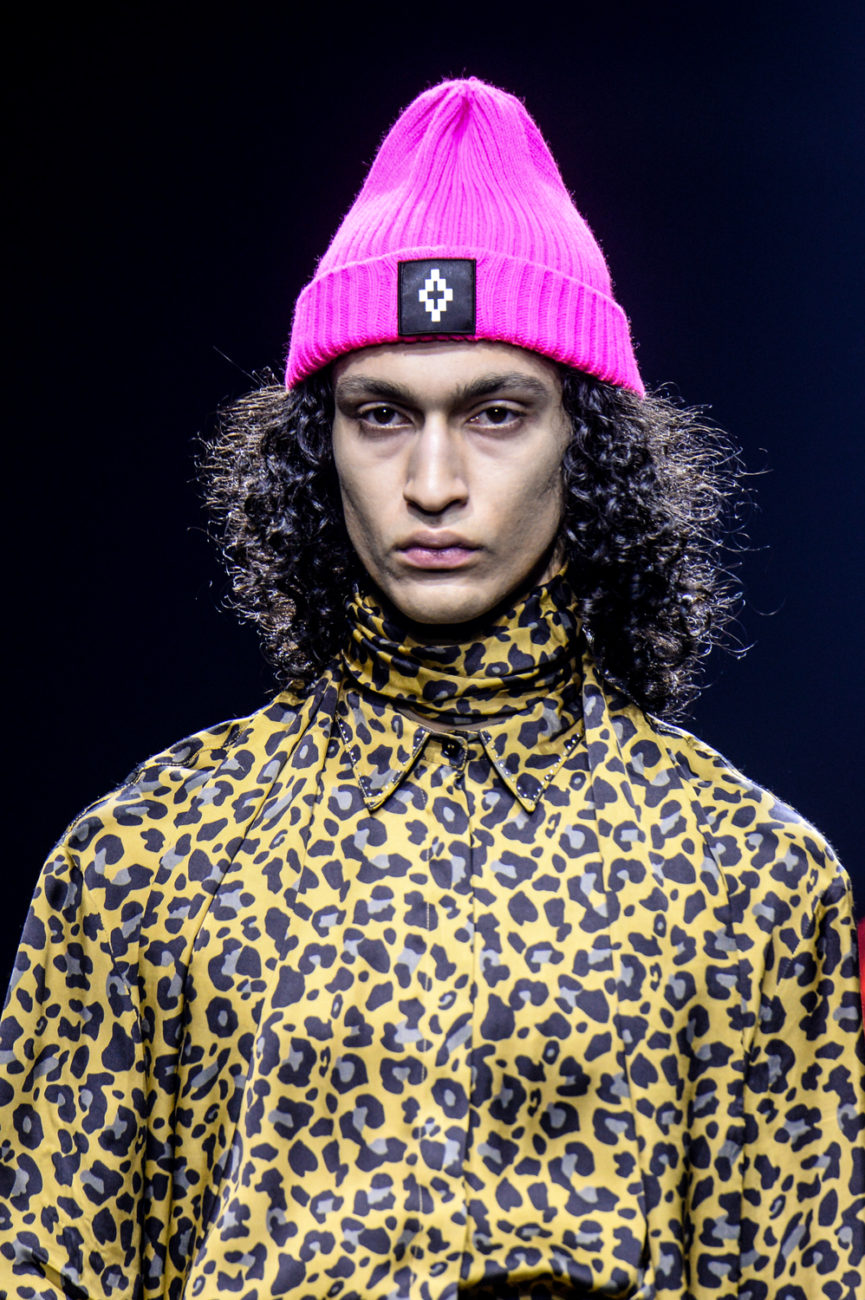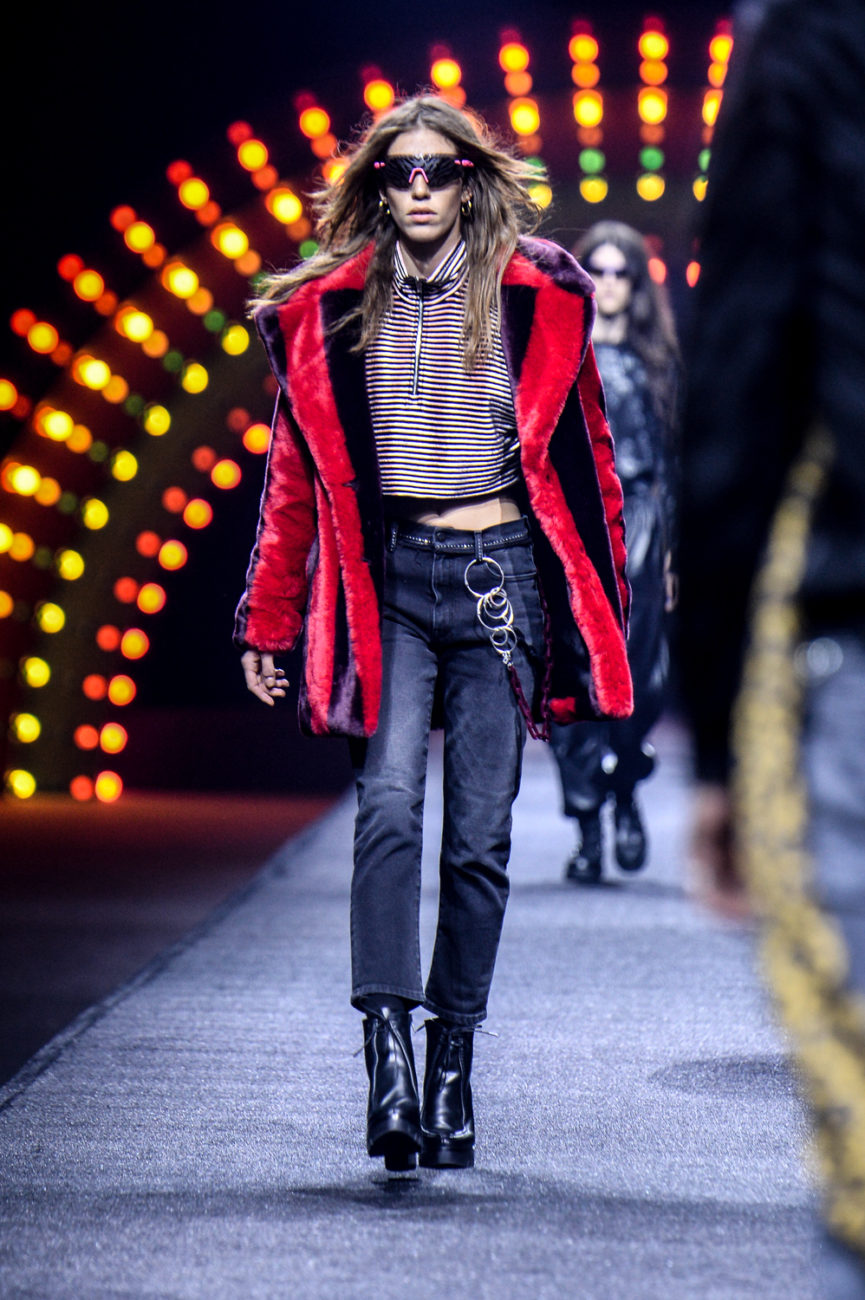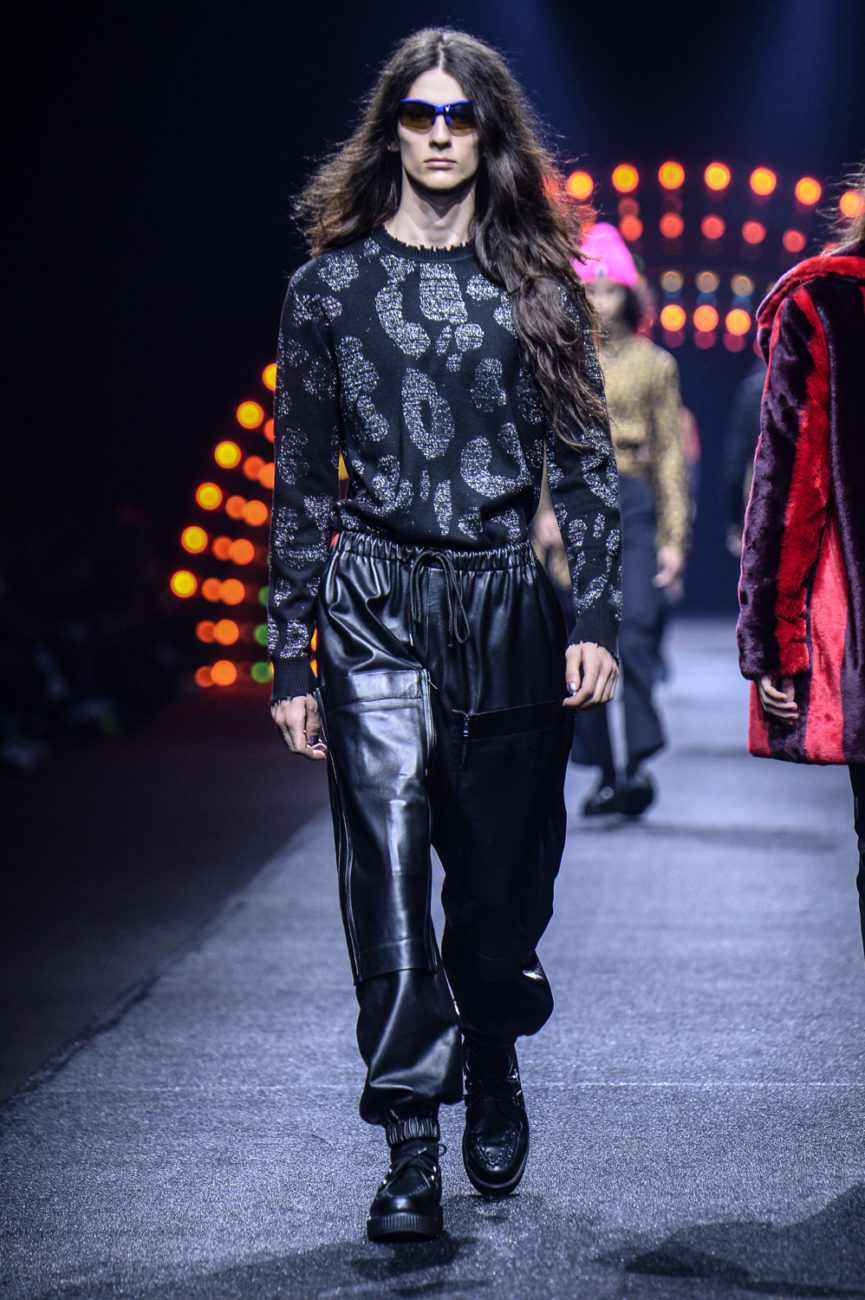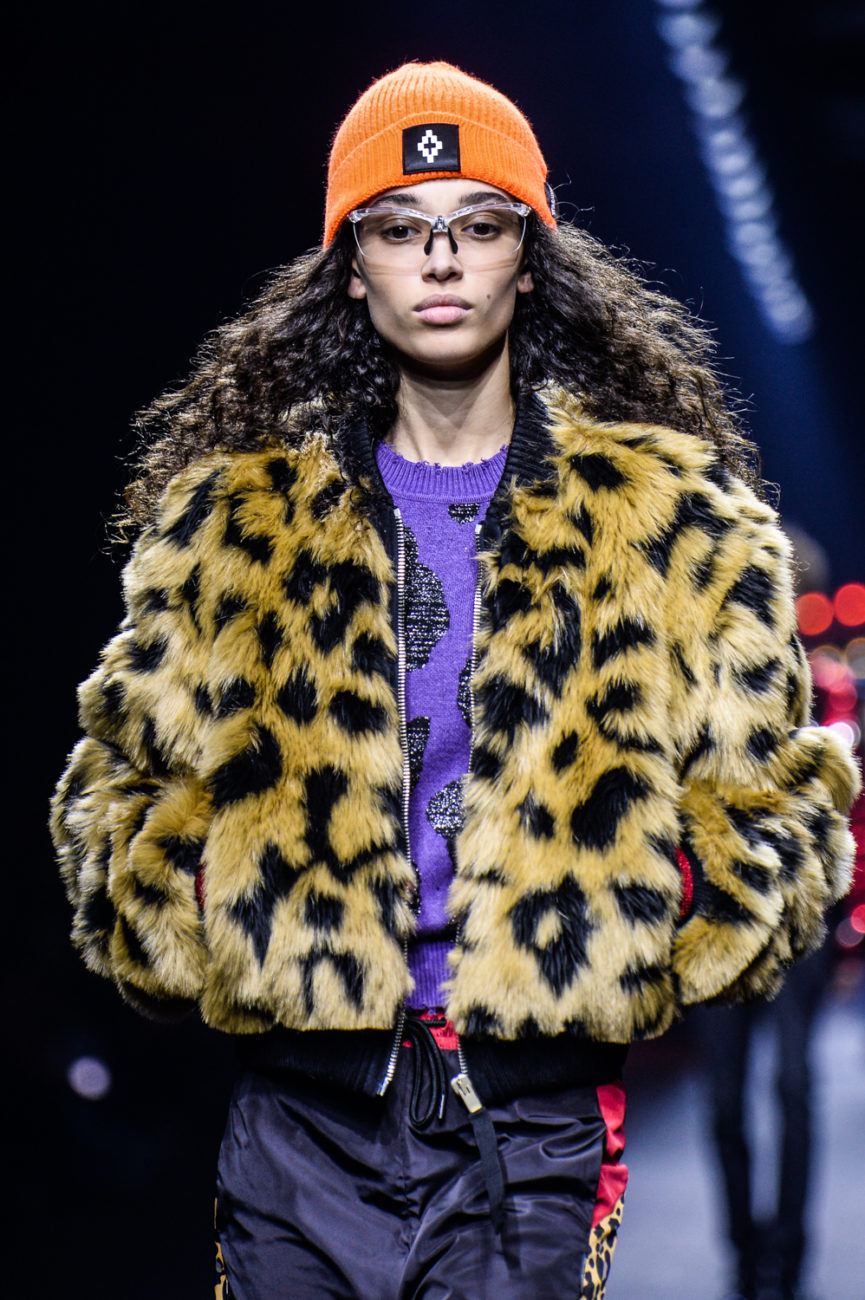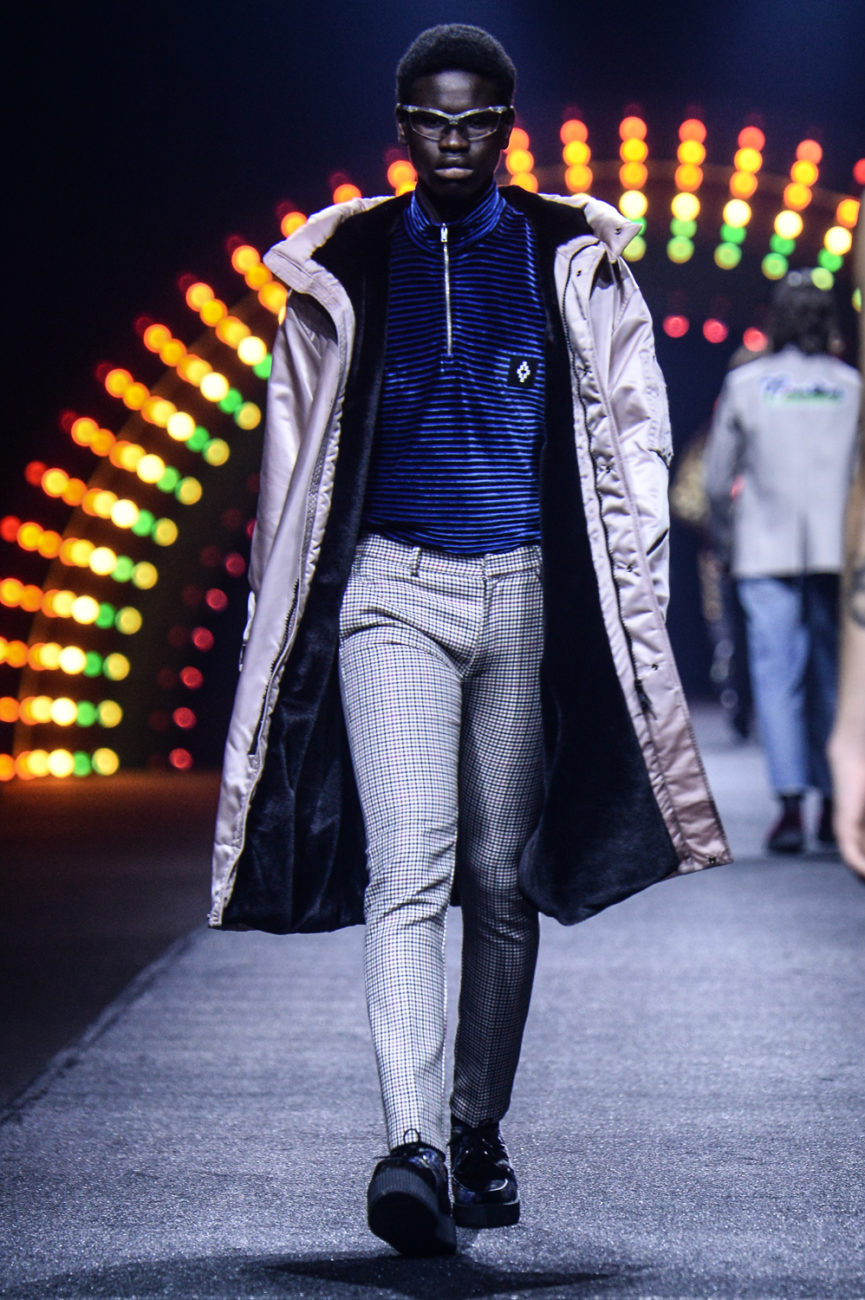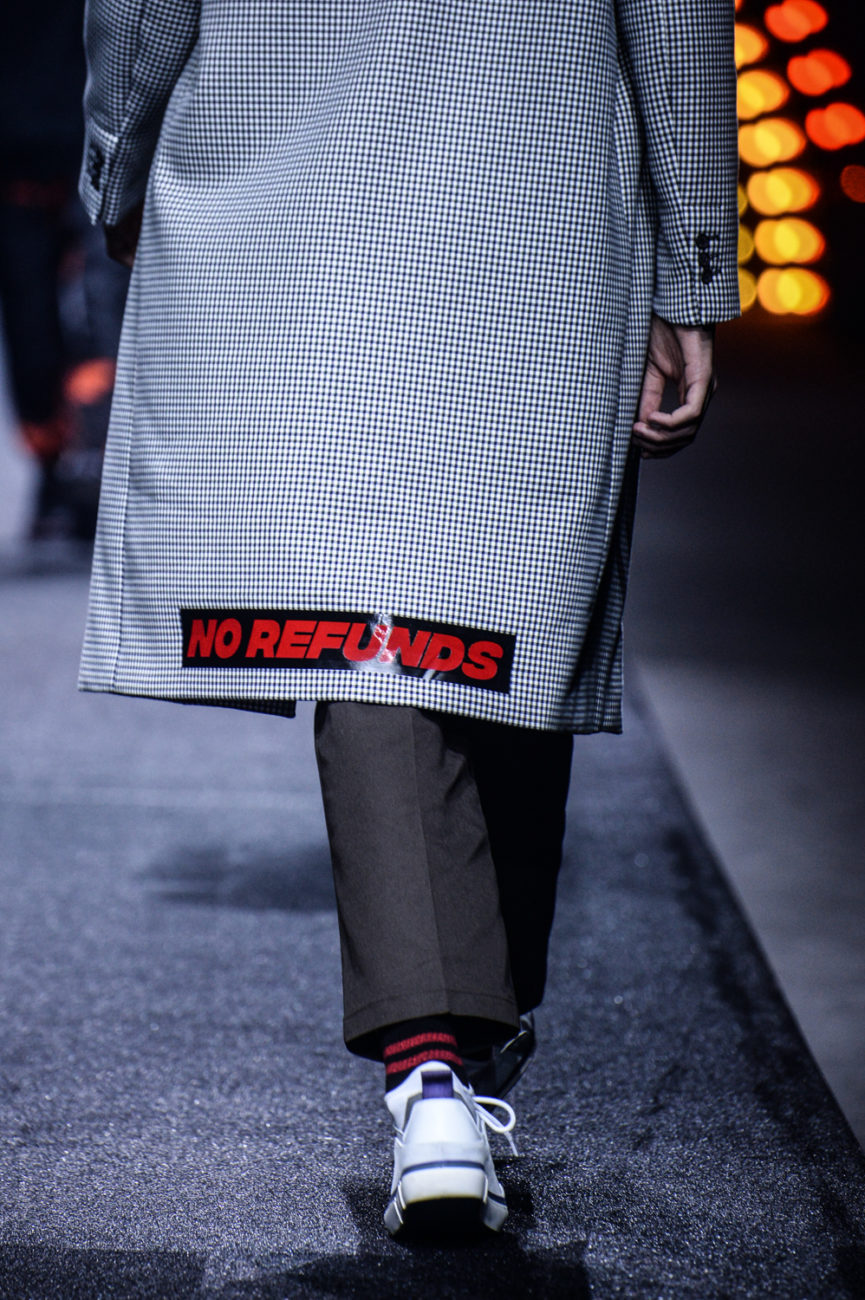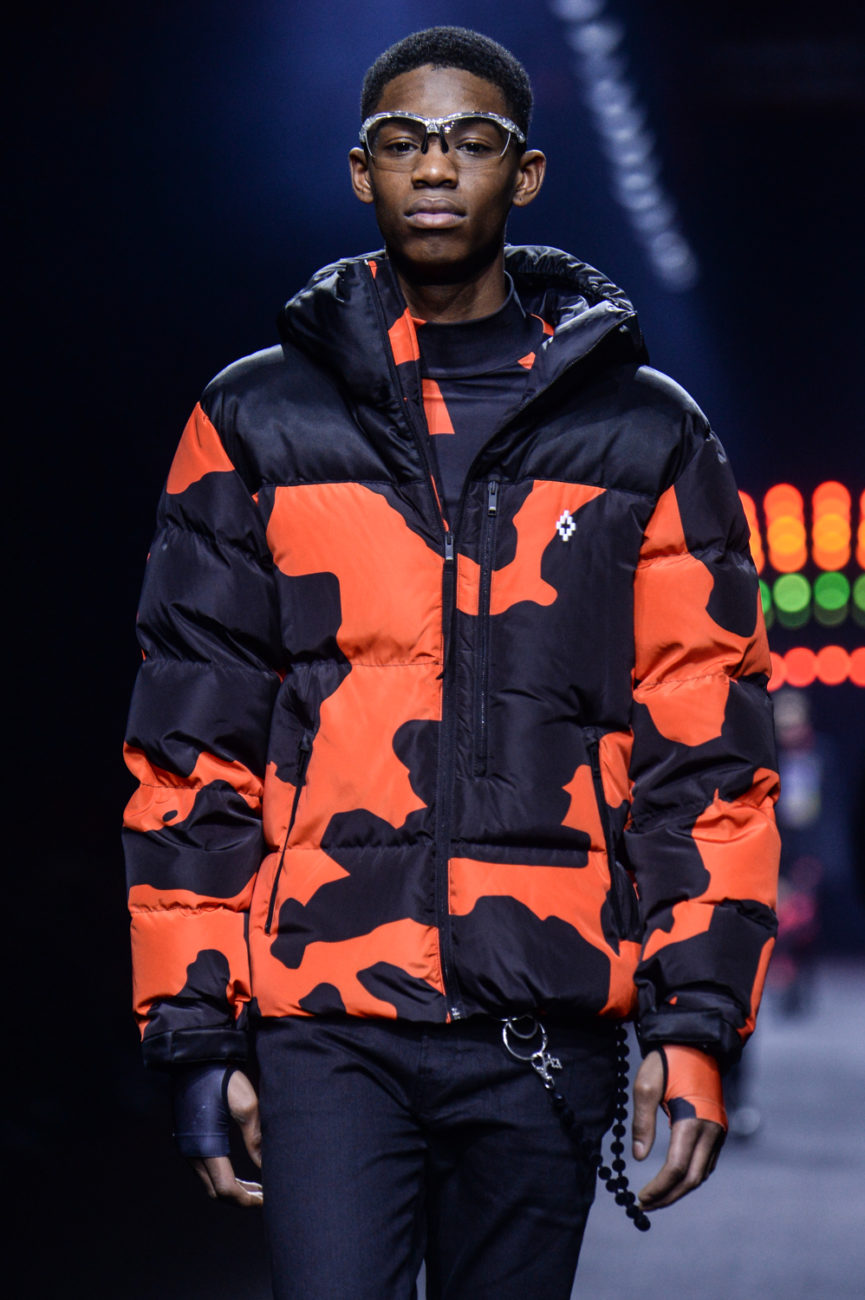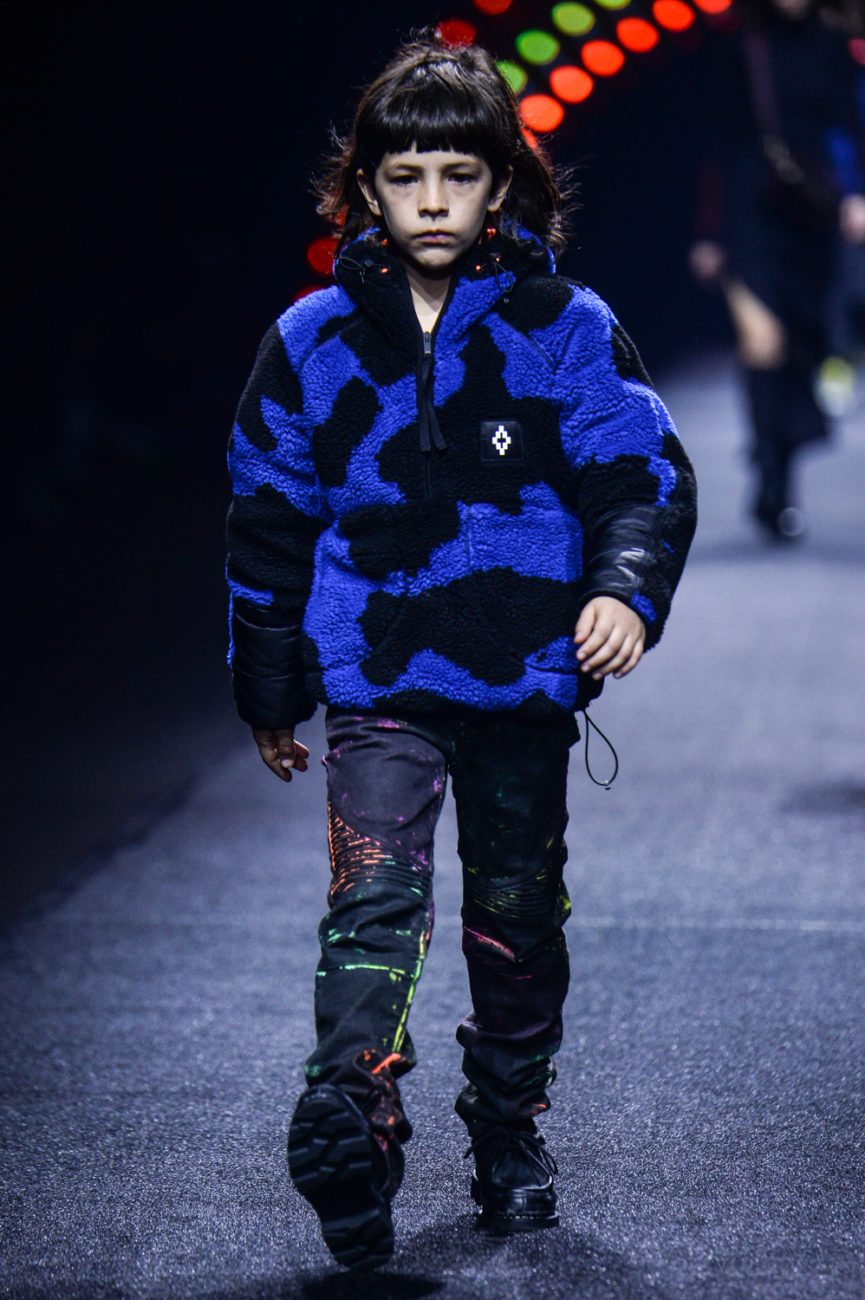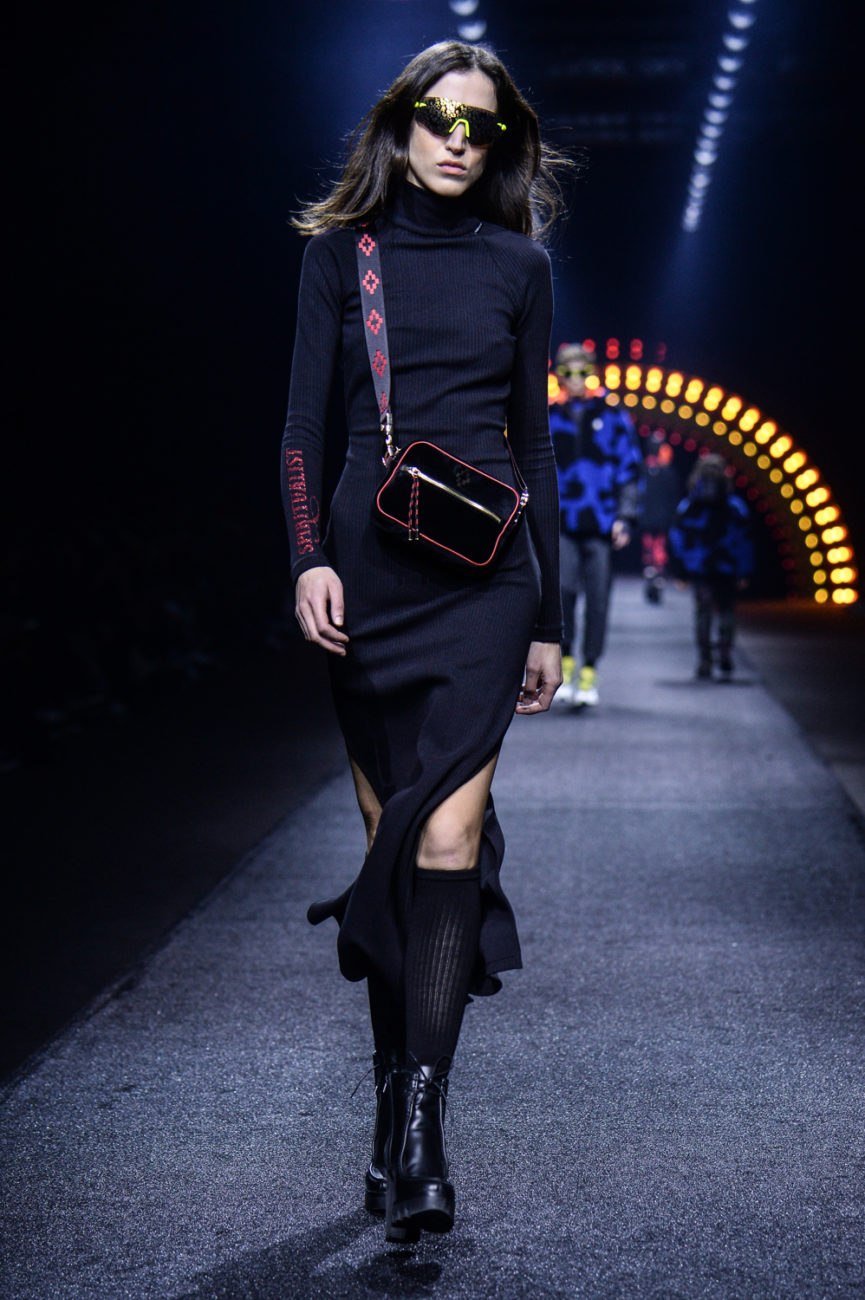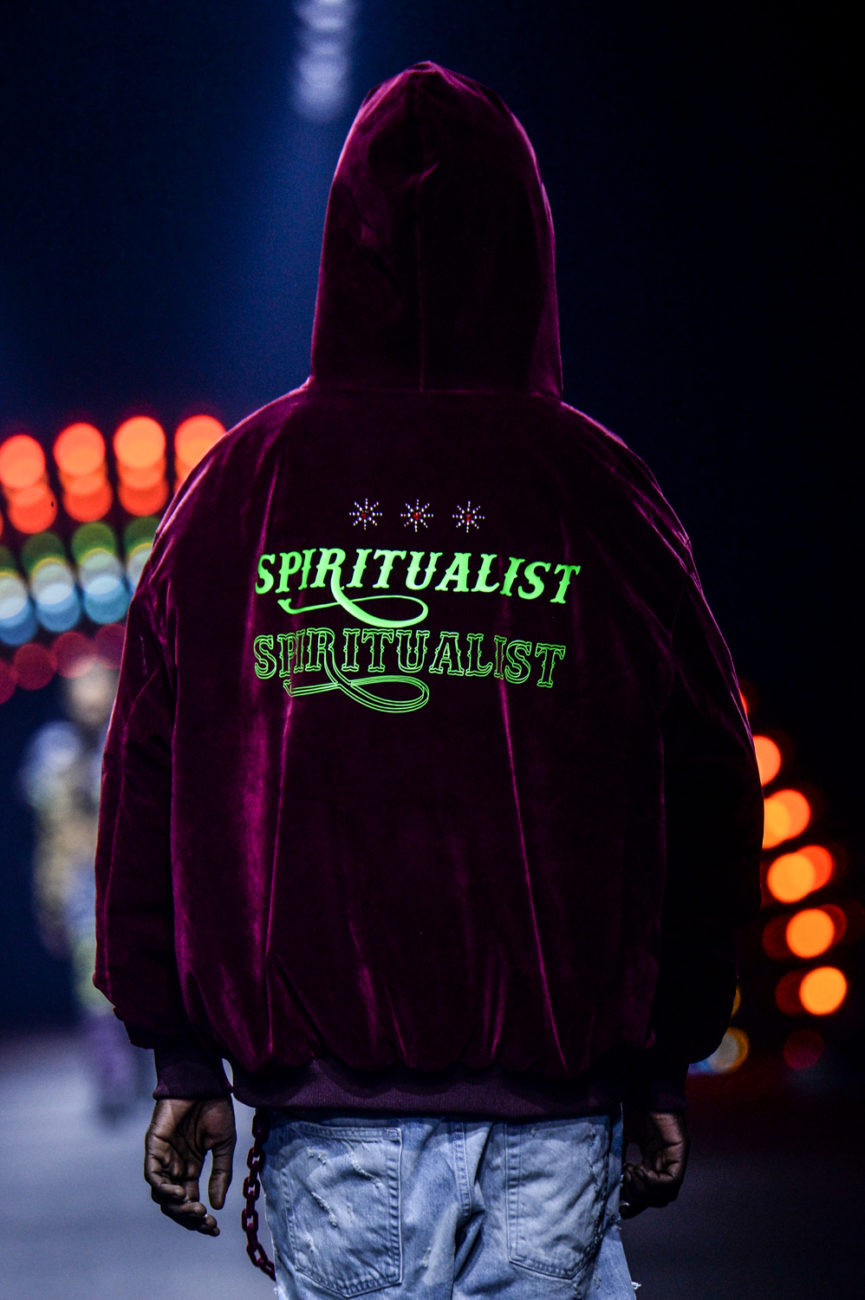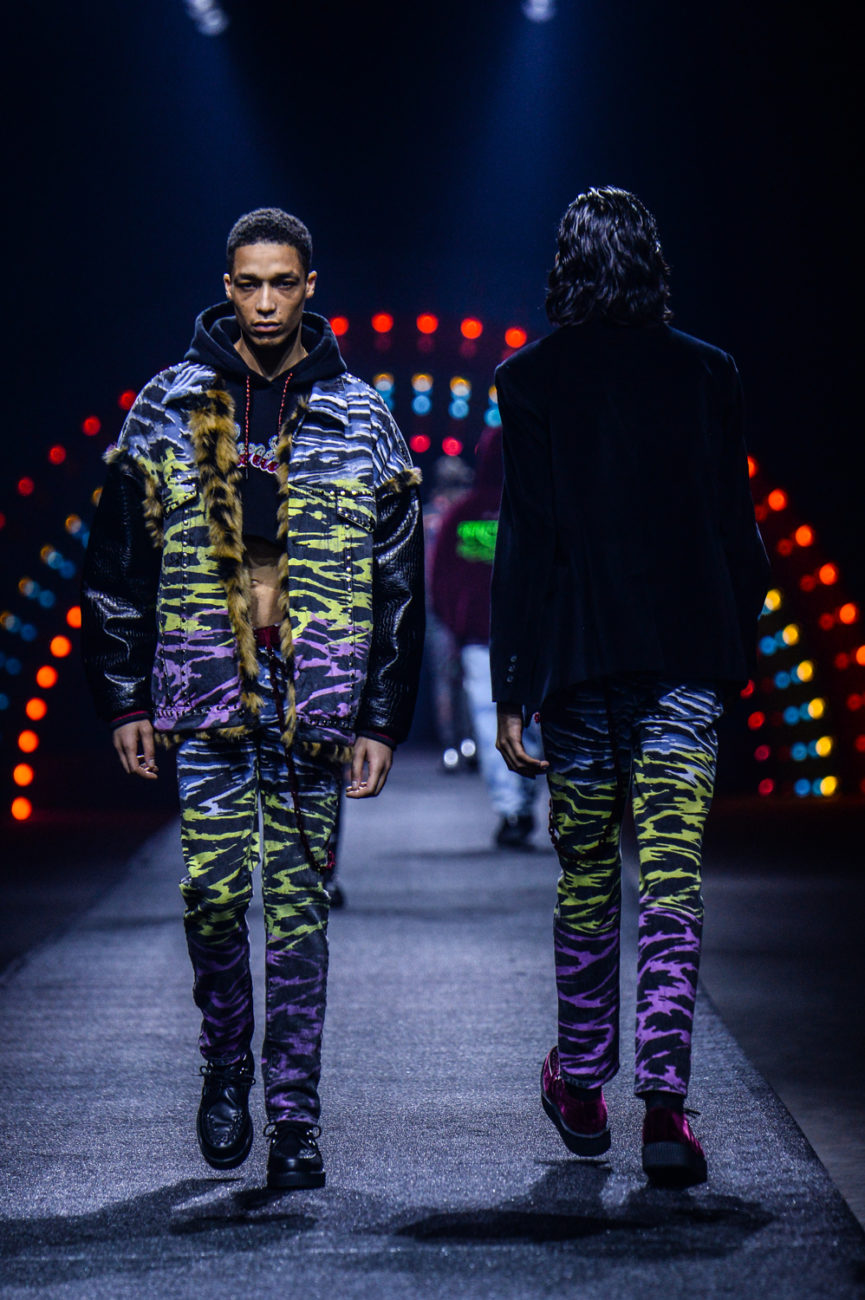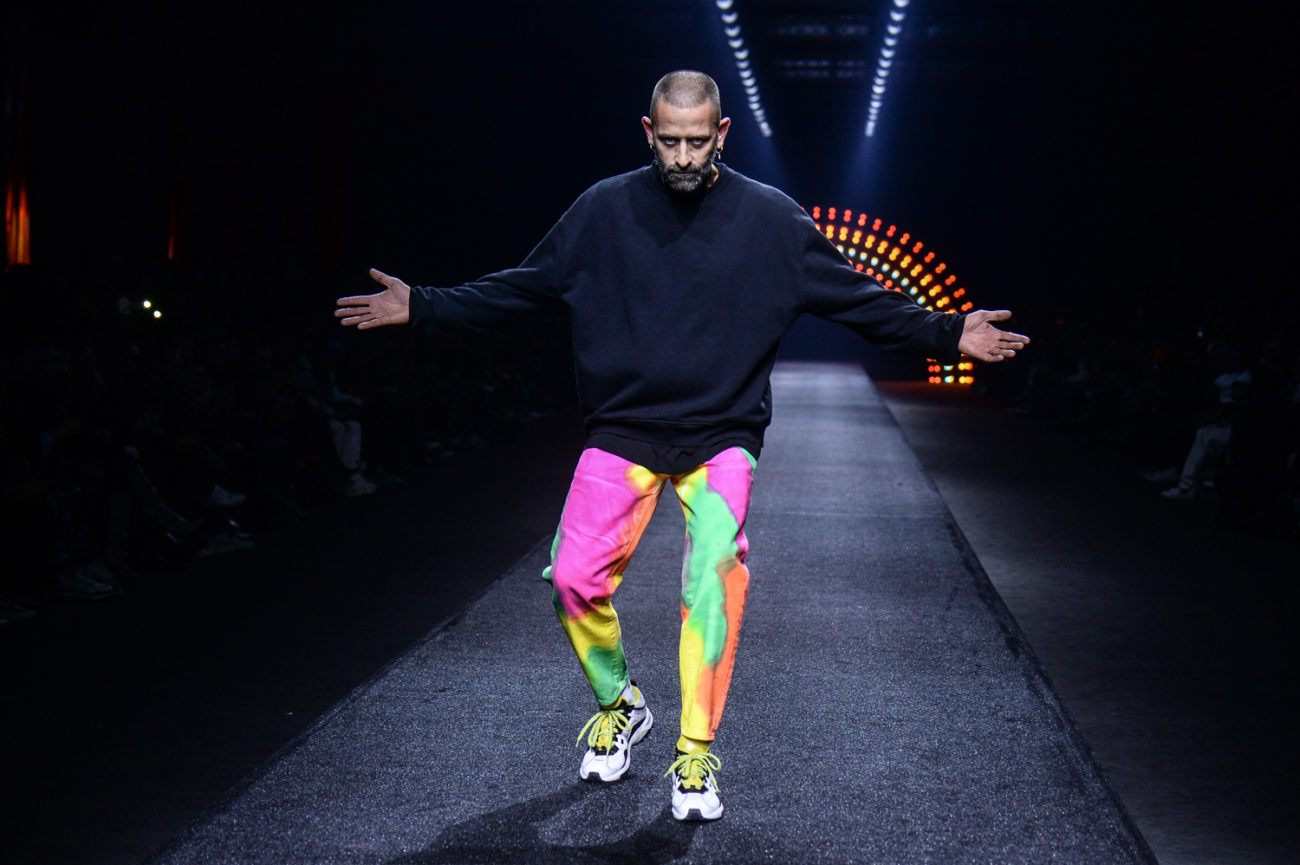 Marcelo Burlon County of Milan FW 19/20 menswear Photo by Niccolò Cacace
Marcelo Burlon County of Milan FW 19/20 menswear Photo by Niccolò Cacace
Marcelo Burlon County of Milan FW 19/20 menswear Photo by Niccolò Cacace
Marcelo Burlon County of Milan FW 19:20 menswear Photo by Niccolò Cacace 11
Marcelo Burlon County of Milan FW 19/20 menswear Photo by Niccolò Cacace
Marcelo Burlon County of Milan FW 19/20 menswear Photo by Niccolò Cacace
Marcelo Burlon County of Milan FW 19/20 menswear Photo by Niccolò Cacace
Marcelo Burlon County of Milan FW 19/20 menswear Photo by Niccolò Cacace
Marcelo Burlon County of Milan FW 19/20 menswear Photo by Niccolò Cacace
Marcelo Burlon County of Milan FW 19/20 menswear Photo by Niccolò Cacace
Marcelo Burlon County of Milan FW 19/20 menswear Photo by Niccolò Cacace
Marcelo Burlon County of Milan FW 19/20 menswear Photo by Niccolò Cacace
Marcelo Burlon County of Milan FW 19/20 menswear Photo by Niccolò Cacace
Marcelo Burlon County of Milan FW 19/20 menswear Photo by Niccolò Cacace
Marcelo Burlon County of Milan FW 19/20 menswear Photo by Niccolò Cacace
Fashion Editor @francesco_vavallo
Photo @thenicspics
Video @simomlcrw
Powered @lookmi.it