The new Gucci Bamboo 1947 bag, designed by Alessandro Michele, becomes the protagonist of videos, images and illustrations, created by talented artists and photographers from all over the world, who were asked to share their interpretation of this iconic model
Text by: Domenico Costantini
In 1947, in the midst of Italy's post-war period, when traditional raw materials were not easy to find, the founder Guccio Gucci, with the help of visionary Florentine artisans, decided to use bamboo, a light and durable material, to create the handle of the bag, generating a timeless emblem. In the decades that followed, the Bamboo bag became an institution for Hollywood's most famous actresses, celebrities and an international jet set, consolidating itself worldwide as an icon of innovation.
A selection of artists represented the Gucci Bamboo 1947 bag, now the new version by Alessandro Michele, so-called archaeologist of things to come. Incorporated in the 'Beloved line' (which includes the emblematic bags, must-haves designed to transcend seasons and more or less ephemeral trends), through original videos, abstract photographs, illustrations, comics linked together by a dreamlike dimension, a visceral sense of history and allegory wrapped in elaborate packaging, universal emotions and unrealistic worlds.
The digital campaign gives total freedom to the creative vision of the nine selected talents.
Cho Gi-Seok, a specialist in the hybridisation of seemingly opposing elements, creates enchanted, plastic scenarios with vividly coloured flowers, butterfly wings and pink backgrounds.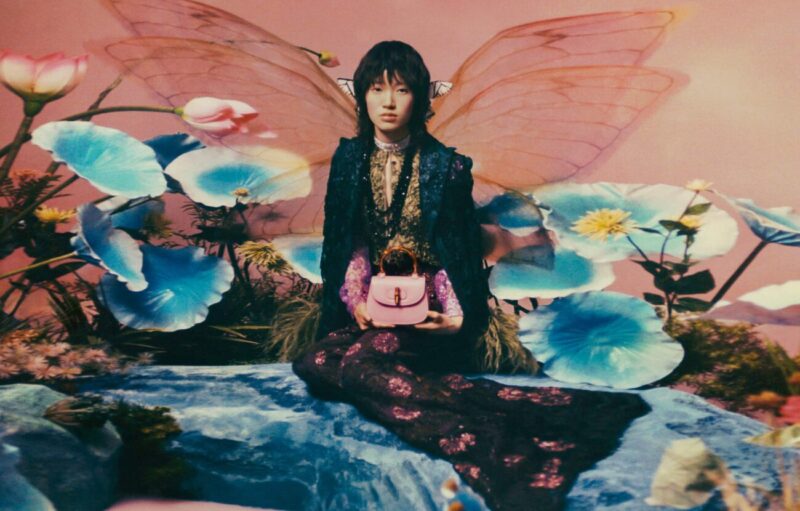 Samson Bakare opts for cartoonish figures rendered in bright colours.
New Yorker cartoonist Everett Glenn juxtaposes it with the outfits of the Aria Autumn/Winter 2021 fashion show, in drawings that nod to the style of graphic novels.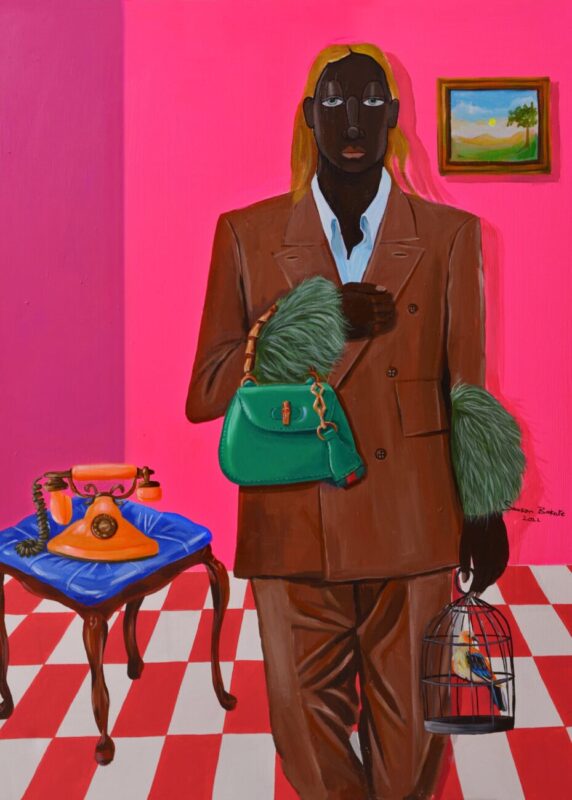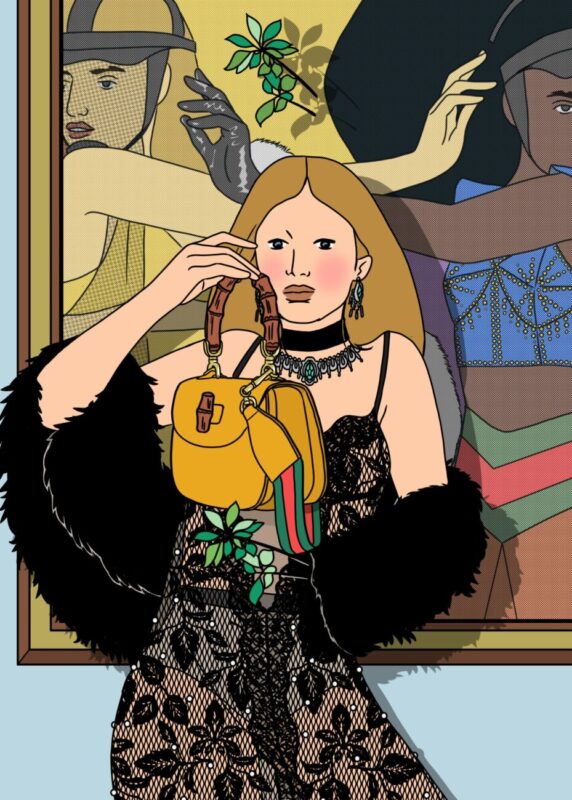 The couple immortalised by Lou Escobar, who holds her on his lap, is reminiscent in some ways of the famous Magritte lovers, with their "suspended" kiss and large transparent veils between them.
Katja Mayer, for her part, seems to want to allude to the sacredness, among enthusiasts, of certain designer objects, worshipped as a fetish, and places them in museum cases.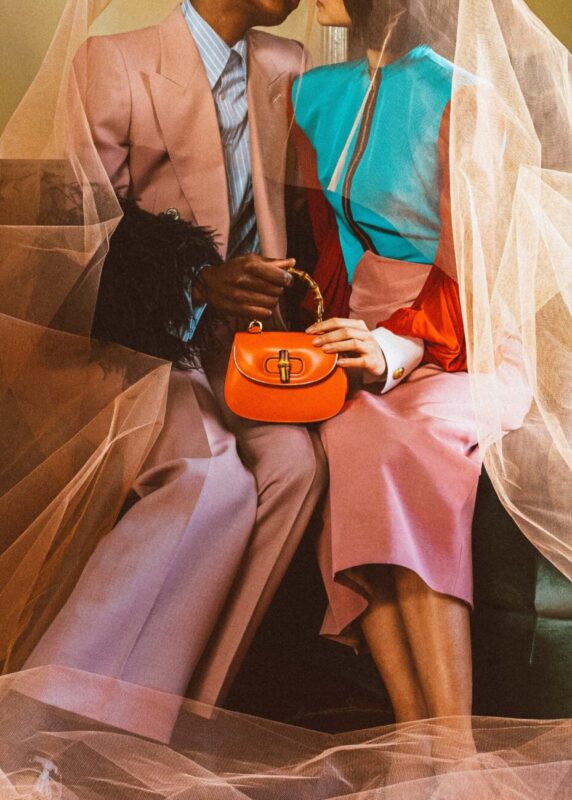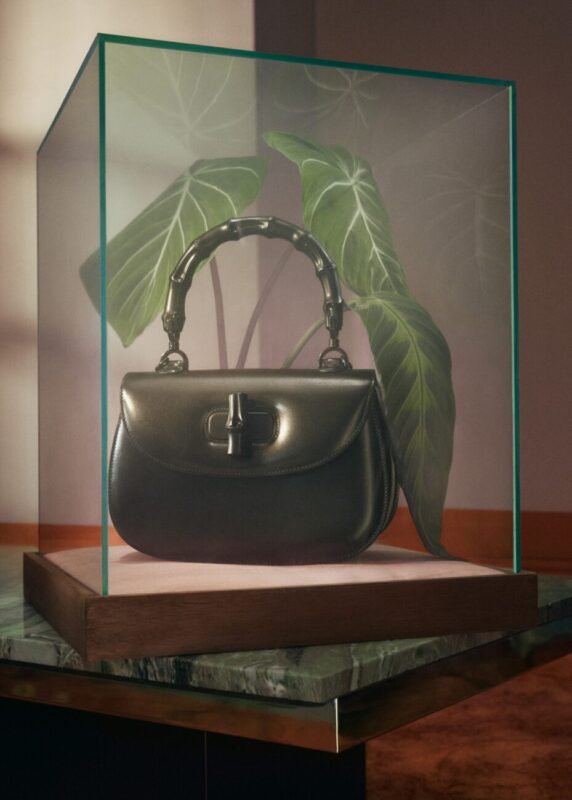 Nico Ito with his areographed Milky Way catapults us into a visual universe that feeds on the suggestions of the Japanese illustrators of the late 1970s.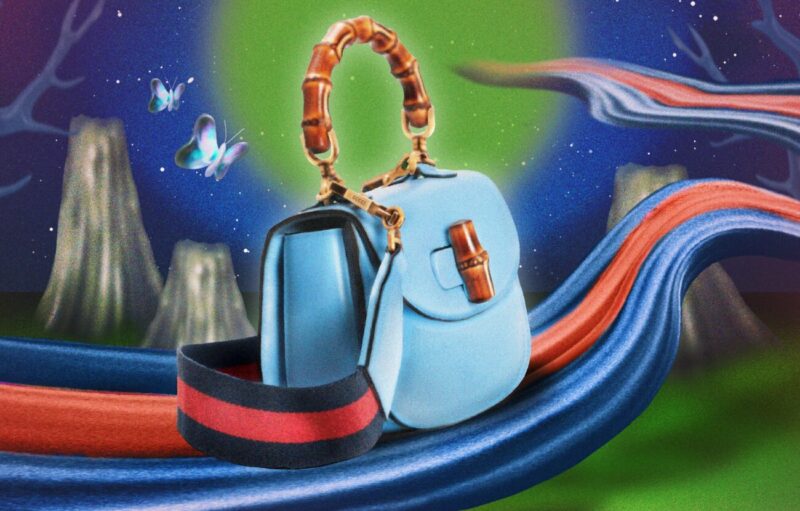 Theo Liu Xiangyu, through mosaic decorations that enhance the purity of lines.
Suzanne Saroff with her dystopian Ikebana setting.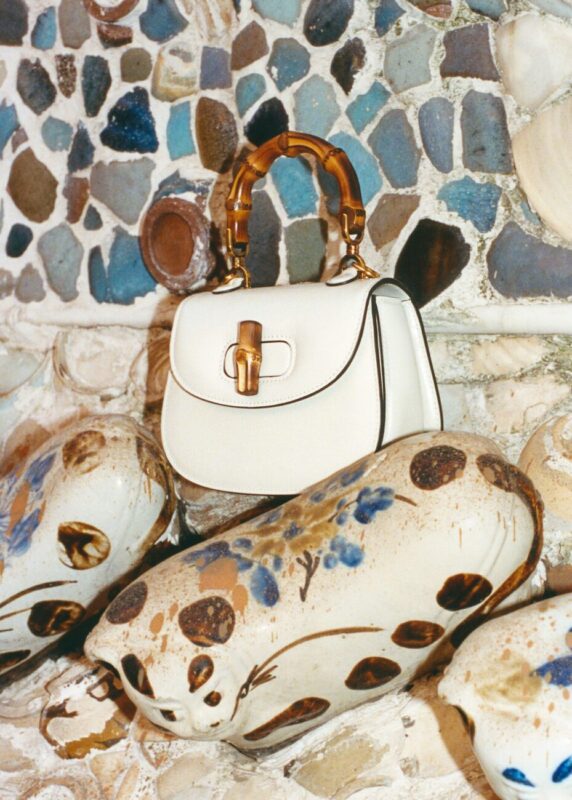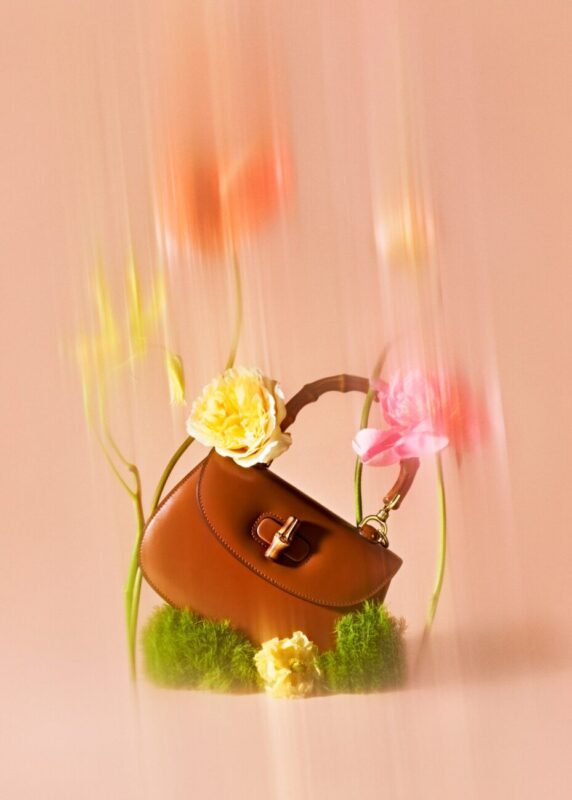 Maddalena Arcelloni plays with reflections and optical illusions, making the person purse no longer an object but a sort of Liv Tylermentre licking the mirror in Stealing Beauty by Bernardo Bertolucci.
The reflected object that creates seduction!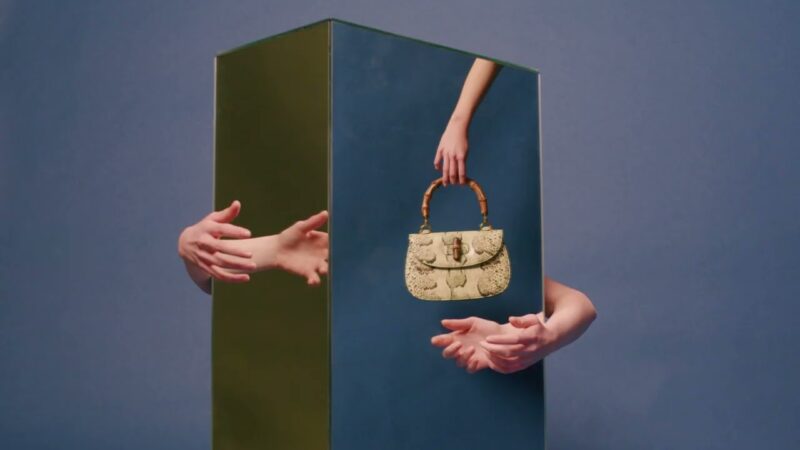 We live in a time where is impossible to convince someone to do something, least of all to buy a product. The only force that still makes the world move is seduction, which helps us build a loving relationship with the things that surround us.