AN EXHIBITION IN MILAN WILL CELEBRATE THE ARTISTIC BOND BETWEEN MAISON CHANEL AND THE ACCLAIMED FRENCH IMAGE-MAKER JEAN-PAUL GOUDE
Text by: Annarosa Laureti
It all began with a perfume, or rather with stunning shouting models overlooking a Liberty facade on the note of "Dance of the Knights" from Sergei Prokofiev's ballet "Romeo and Juliet". It was the end of the 80s but the memory of this iconic commercial movie is still limpid in our mind and heart. Chanel "Egoiste" by Jean-Paul Goude – awarded in 1991 with the Gold Lion at Cannes International Advertising Festival – became a cult which keeps amazing all the nostalgics of a no-longer-existing era.
What still endures from that first successful collaboration is indeed the artistic relation between the French house and the irreverent image-maker who, although his over thirty-year-long career in advertising, doesn't seem to be tired of conceiving and creating new fashion contents… the last one dates back February and involves the new Chance Eau Tendre by Chanel.
"Coco Chanel's personality is so present in my unconscious mind that I feel she is always there, and that I am working for her spirit" Jean-Paul Goude reveals.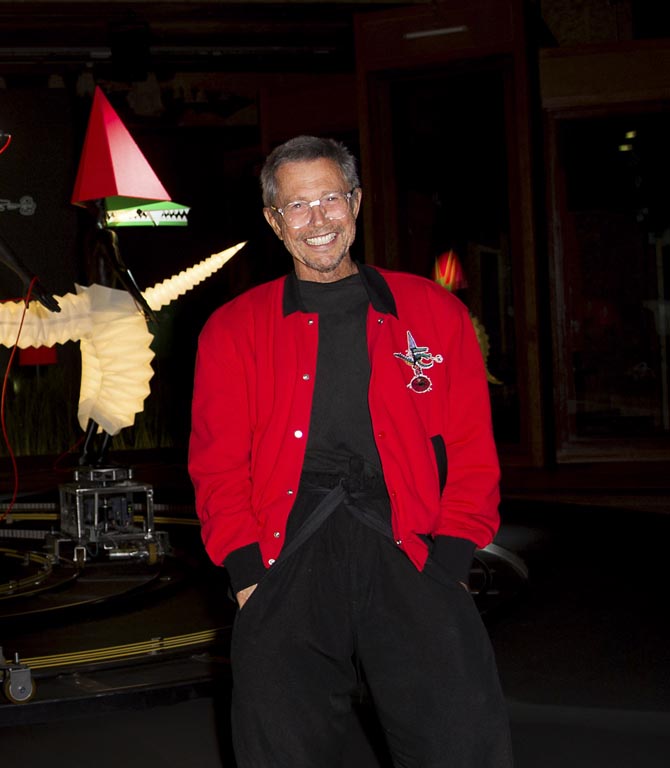 United by the same aesthetic and professional methods – "We share a love for a job well done. Without – I hope – taking ourselves too seriously, and doing it with a touch of humor" the French artist continues – Chanel and Goude have thought about a special exhibition to celebrate their long relationship.
"In Goude we trust!" – that will be hosted at Palazzo Giureconsulti from November 15th under the Patronage of the Municipality of Milan – will retrace Goude's main projects with maison Chanel as well as the most important works from the very artist's archive.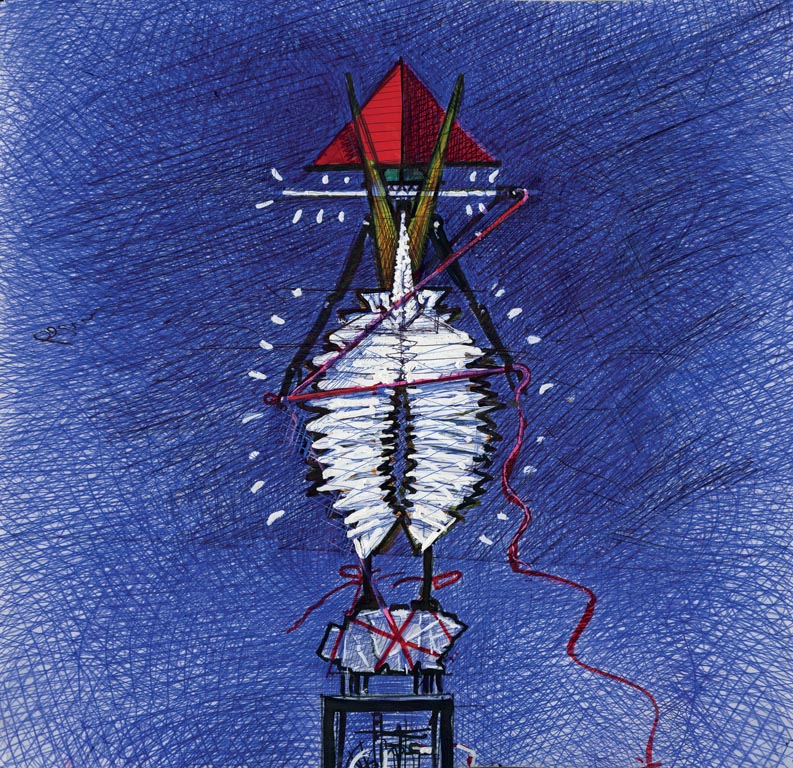 Divided into three different sections, the show will first present some of the outcomes of the collaboration with the French maison – including of course the legendary "Egoiste" spot, that of "Coco" starring by the Chanel muse Vanessa Paradis in the role of a sweet little bird, and also the "Fire installation" live performance that will see dancers proposing again an extract from the piece created in 2001 for the launching of "Chanel Haute Joaillerie: The Five Element".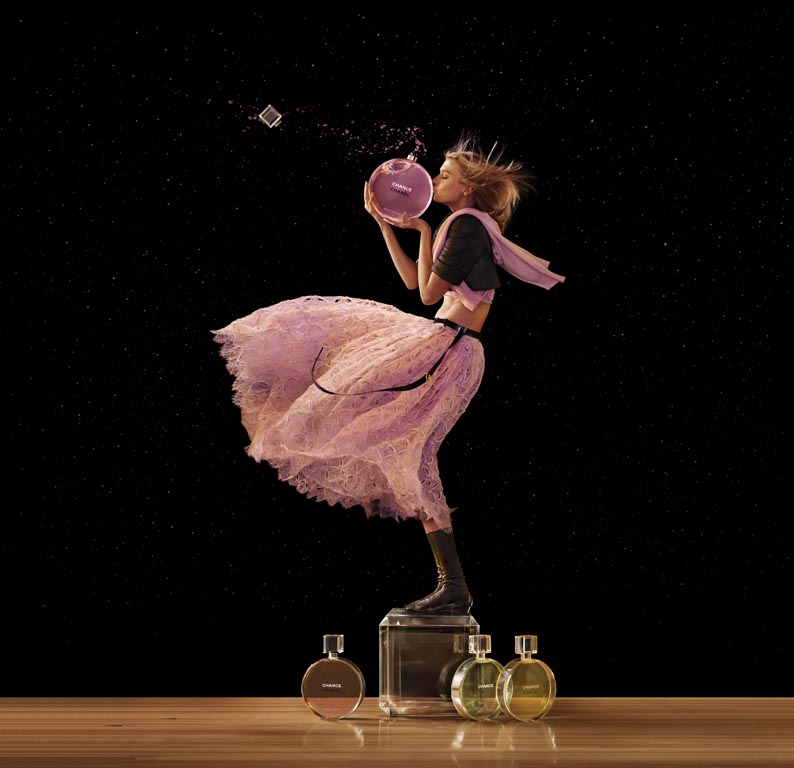 Then it will be the turn of Goude's emblematic works. Film, drawings, still images, cut-up ektachromes and a selection of luminous sculptures exposed in 2017 at the Pompidou Centre in Paris will give us the occasion to know more about the artist's impact on fashion and art world throughout the first collaborations with the New York magazine "Esquire" and the long relationship with the iconic, androgynous supermodel Grace Jones.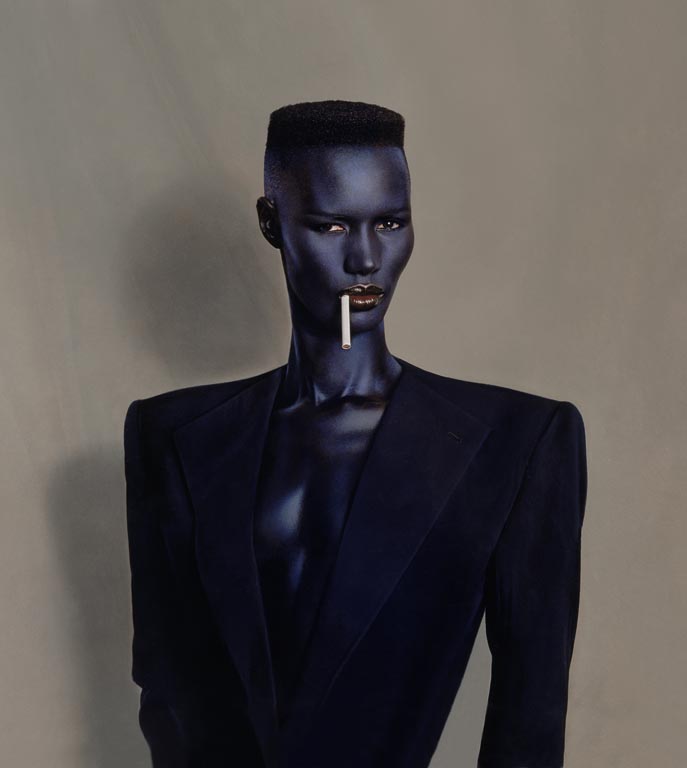 In the end the last section is completely dedicated to the screening of "So Far So Goude" movie that will narrate Goude's carreer from the beginnings in 1966 until today.
"In Goude we trust!"
Palazzo Giureconsulti, Milan
From November 15th to December 31th
Cover: Chanel Fine Jewelry, installation view, Les 5 Éléments, Le Feu In collaboration with Pierrick Sorrin, Paris, 2001, Courtesy of Chanel