While the likes of Chanel, Louis Vuitton and Gucci took sun-soaked locations by storm, the 'hype-driven, Balenciaga-ification' rider continues to run apace. Below, 5 key takeaways from this season's show
Lights! Camera! Action! The Stock Exchange in New York became centre stage for this season's spectacle Balenciaga is no stranger to the burgeoning wave of designers staging a spectacle for their Cruise collections. Once again, the house decided to do things a little differently and set his latest show in the busy trading floor of the New York Stock Exchange. And while the usual Wall Street crowd recovered from a mad working week, the trading centre became a hotbed of high fashion show-goers. The ticket—a stack of $100 bills— set the internet ablaze (quite literally). Dazzling trade screens were another major component, where industry insiders watched Demna's show play out. Attending the show were Balenciaga's long-time supporters including Kanye West (now called Ye), Chloe Sevigny, Pharrell Willias and also New York City's mayor Eric Adams, who swapped Sunday service for Demna's all-out pilgrimage to the trading centre. The wow moment? The arrival of Christine Quinn, who swapped her customary Barbie pink look for a Matrix-inspired look.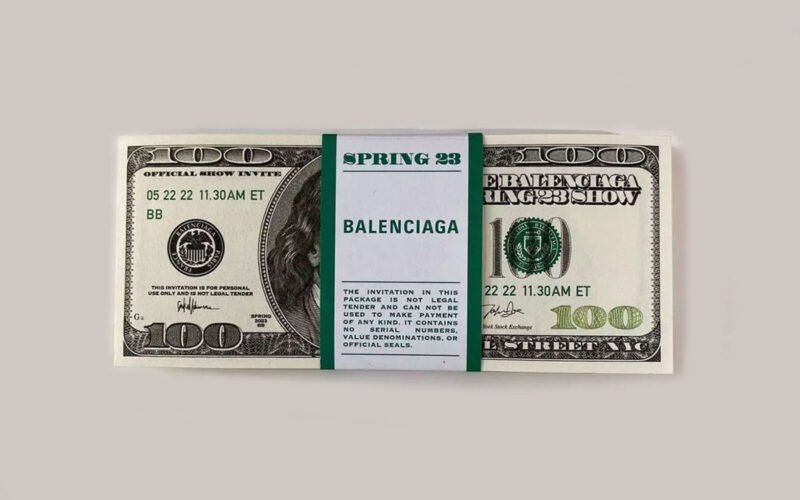 Fetish lovers, rejoice! Latex is on the cusp of world domination Supermodels, where art thou? On the catwalk itself, the models too were unrecognisable in full latex bodysuits which covered their identity entirely – leaving a fetishistic, yet poignantly desirable. Balenciaga has shape-shifted the codes of luxury and imbued a new idea of identity and storytelling, playing the conceal-reveal game to new heights.
Volumes, pussy-bow blouses and ultra-luxe tailoring featured in full glory Demna's know-how of fashion stretches beyond the remits of hype culture, epitomising a galore of voluminous shapes and dagger cuts. Ditto, the 'Garde-Robe' line, encompassing trader-chic wardrobe staples of smart coats, elevated tailoring and featured pussy-bow blouses taken to new heights by bold silhouettes and ultra-luxe fabrics. This, topped by gimp masks. Then came the eveningwear offerings, including body-con gowns, floor-length silk trenches with trains and repurposed tuxedos.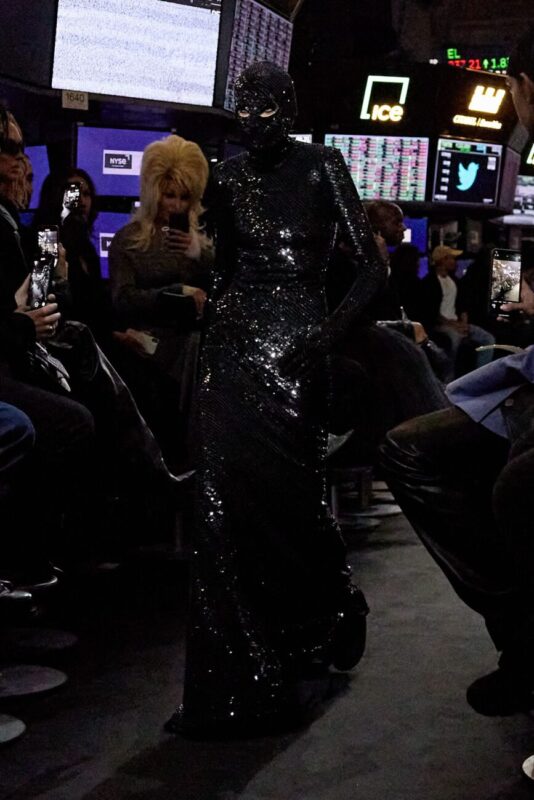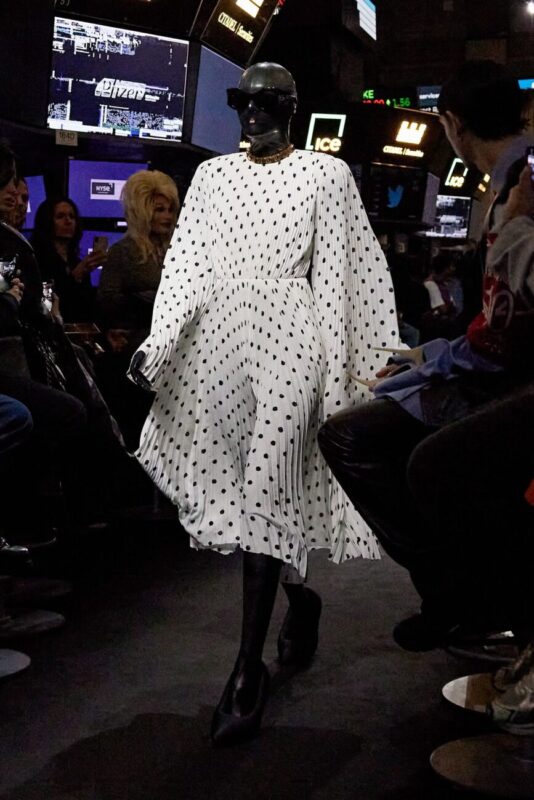 The Adidas x Balenciaga collaboration has landed
Think sportswear classics with a Matrix twist (à la Demna), a mash-up of both logos emblazoned on oversized denim, hoodies, tracksuits, sports bags and shoes in primary colour brights. For the hypebeasts, a selection of the Adidas capsule was available for purchase straight after the show, as a kind reminder that in fashion, like any other business, is money that rule the world.