FRANCESCO COLUCCI, THE MAN BEHIND THE MOST ECCENTRIC YET SUSTAINABLE LONDON'S WINDOWS
Interview with Francesco Colucci @francesco.colucci8
by Diletta Accorroni
DA: About your project at Traid… When\How everything started and what did push you at the beginning?
FC: I've arrived in London 10 years ago and began to work at Traid as sales assistant. My strong interest in fashion, together with my academic background in Fine Art and Theatre were definitely the triggers that brought me to invest my skills in Visual merchandising, creating a new role within the Company and the Charity shops in general.
Starting from the store where i was based, I realized straight away that every single window could have been a big opportunity to express myself. Once in charge of all the other branches across London, I turned my "personal touch" into a proper trademark that became part of Traid identity itself.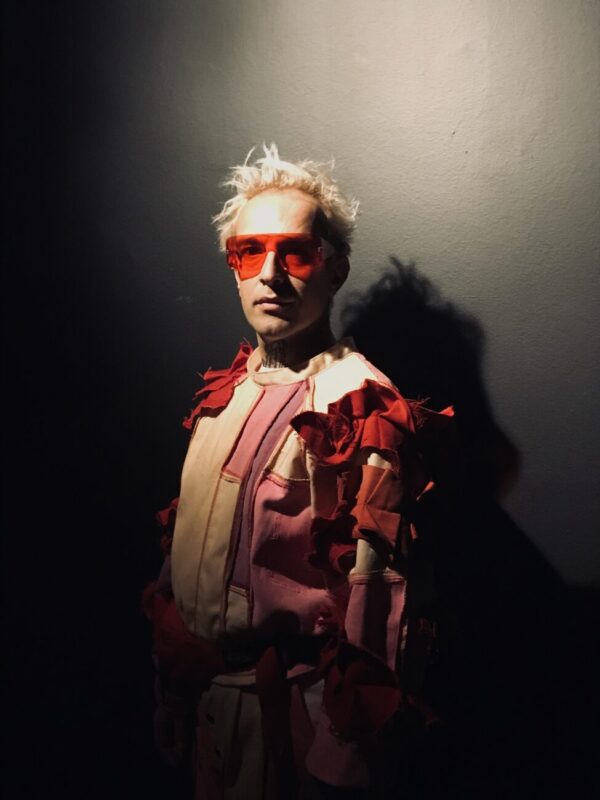 Can you tell our readers more about what you are exactly doing at Traid?
My role concerns all the aspects related to the outlook and the presentation of both our shop windows and instore displays. I work exclusively on my own, starting from the installation concept to its final realization. Managing eleven stores can be quite challenging, if you take into consideration that the stock I work with is always variable.
Whenever possible, I plan every single set up in advance, specifically when special projects occur or when I'm sure about the precise location- in terms of corners- of a certain idea. But again, I don't really have the means to carry my selection if not physically, so on the other side I have to be cautious, and rely on what's the availability in store at the moment.
Even if the challenge of not having a prefixed concept might sounds stressful, it represents one of the side i love most about my job, without even mentioning how formative and exciting the whole making process can be. I love seeing how an idea turns up evolving into something else. Moreover, the extraordinary thing, which is also the core of my work, is that despite different scenarios, each final installation totally represents myself and my way of seeing things, besides being unique and unrepeatable.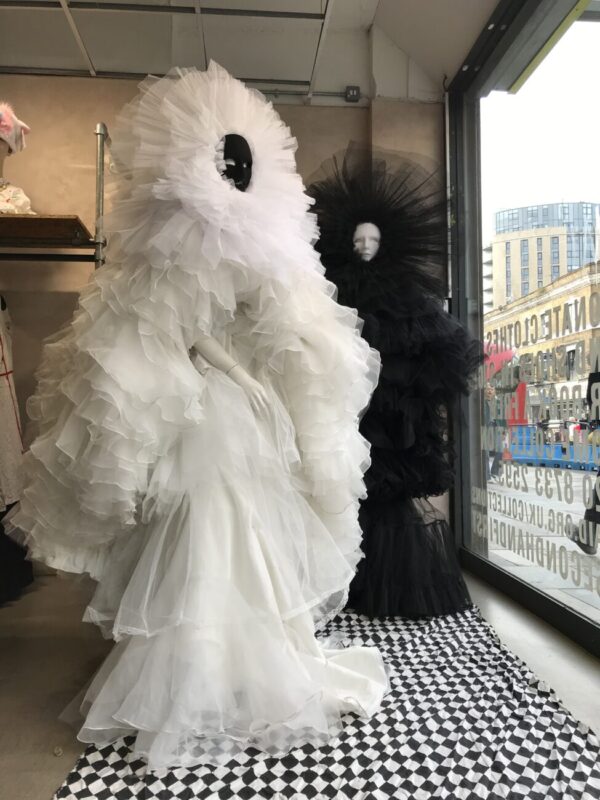 I guess you have always had a strong passion for vintage. Where does it see its roots?
Generally speaking, I think that purchasing vintage clothing is more ecological and economically viable than buying in highstreets. When it comes to me, Vintage (not only clothing) is one of my passions. It goes far more in depth than the mere purchasing, it brings you somewhere in the past carrying its history and value, and therefore knowledge.
Working in the charity environment made me also realise how difficult is nowadays to find good quality pieces or clothing from a precise historical era. Second hand shops and vintage markets have been exploited and the chance to find real treasures now is mostly online or in a few selected boutiques, only.
Considering how creative you are, have you ever thought about becoming a fashion designer yourself and launching your own brand?
People often ask me if I'm interested in becoming a fashion Designer. When I was a kid my dream was actually to became a fashion Designer… or a Dancer! However, growing up I was able to mix my many interests- including photography and theatre- and now I consider my profession more like a sort of Performing Art.
Also, the whole fashion system is about over producing, with the textile sector being one of the most polluting and wasteful among all the industries. On this topic, on the oppiste, turning old clothes into funds and resources, reducing environmental problems and having a social impact is fundamental for Traid ethic, and for me, too.
More than launching my own brand, my big wish would be that of finding an editor willing to publish my art book, a documentation of a whole decade of my creative work.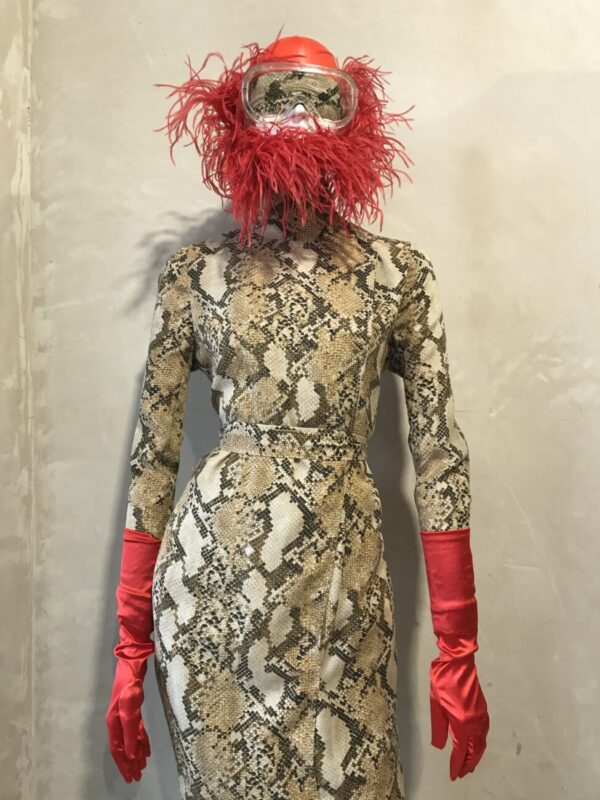 What does inspire you the most, in strange times like these?
My interests turn almost spontaneously into everything somehow related to Performing Art, Exhibitions, Fashion, Music, Photography and books in general. I see myself as a constant Researcher of "what's New", therefore everything that surrounds me can be a source of inspiration. Influences like those are all substantial incentives to my work.
But beside being a Researcher, I strongly believe that reality can have strong repercussions on my vision and my work. Well, I believe generally speaking on my approach of living. Only recently, after the lockdown and self-isolation period, I realised how different is now to visit an exhibition, for example. Everything is unusual and everything has changed; the atmosphere, the empty spaces, all the new rules and procedure we have to follow… even in our daily life.
Any goals for the future?
As a creative mind, my goal for the future is to go on expressing myself in all the possible way. I would love to eventually expand my personal projects, also through editorial works and collaboration with photographers and artists. Beside this, I'm living my life as it is. I'm working , trying to improve as an artist and become more and more conscious about what the future may hold for us, especially in this unpredictable time.