"There is in us a child who not only has chills, as Cebes of Thebes – the first to discover his presence – thought, but tears and moments of joy". JW Anderson presented its Men's Spring Summer & Women's Resort 2022 collections with 33 printed images, shot by Juergen Teller together with a video message from the brand's creative director Jonathan Anderson, published on the Paris Fashion Week portal and on the brand's official social channels. The British designer, like Giovanni Pascoli, does not want to believe that there is no "fanciullino"
– little child–

in someone because he would not be so united with humanity

Text by: Domenico Costantini
Jonathan Anderson chose to create a physical presentation of the collections, which for this season took the form of 33 printed photographs of various sizes and packaged in cardboard frames, also of various sizes. "I liked the idea of creating something that felt a bit like going back to school," said Jonathan. "When I was younger, we would take photos at school and then get these packages of photos and frames to take home. I liked the concept of each photo being able to stand on its own. You could even put it on the mantelpiece." The pictures and frames are wrapped in customised wrapping paper with an 18th century painting of a squirrel eating an acorn next to a bowl of strawberries.
The images for the Men's and Women's collections were shot by Juergen Teller. "This is our third season working with Juergen. It's been an incredible journey collaborating with him and finding new ways to showcase a different character for each season," said Jonathan. The images were shot in a house in south-east London.
Colourful and hedonistic, the Men's Spring Summer & Women's Resort 2022 collections celebrate dressing as an act of self-expression, whether public or in the privacy of one's own room. "This season we focused on this idea of 'almost in the bedroom'. The kind of glorification of being who you are or what you want to be: the idea of the privacy of the individual," said Jonathan. The ingenuity of the shapes conveys a sense of youthfulness, with a slightly sexual tension.
Saturated with shades of pink, green, yellow, poppy red, electric blue, orange, lavender and magenta, the Men's collection is almost reminiscent of childhood. The protagonist is a boy, caught in the moment when sexuality awakens, caught in altered states of domesticity, complete with beaded curtains. There is a palpable ambiguity, and a provocative impropriety, in his clothing choices, which include running shorts and tracksuits, but also pillows reimagined as dresses. The shapes are elemental. The line-up is proudly masculine, in an ambiguous, adolescent way.
The blurring of home, sports and club wear is blurred, creating a kaleidoscopic confusion.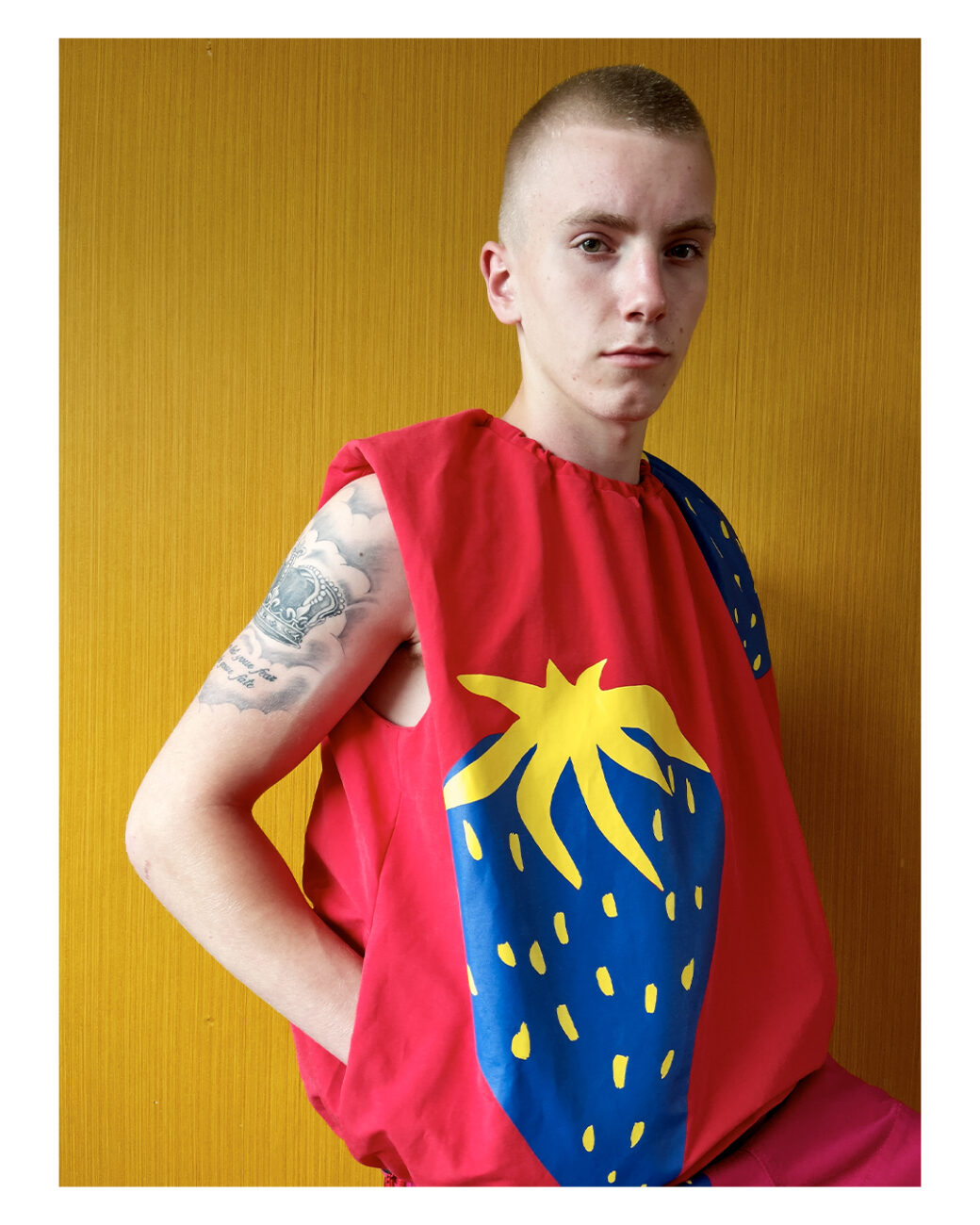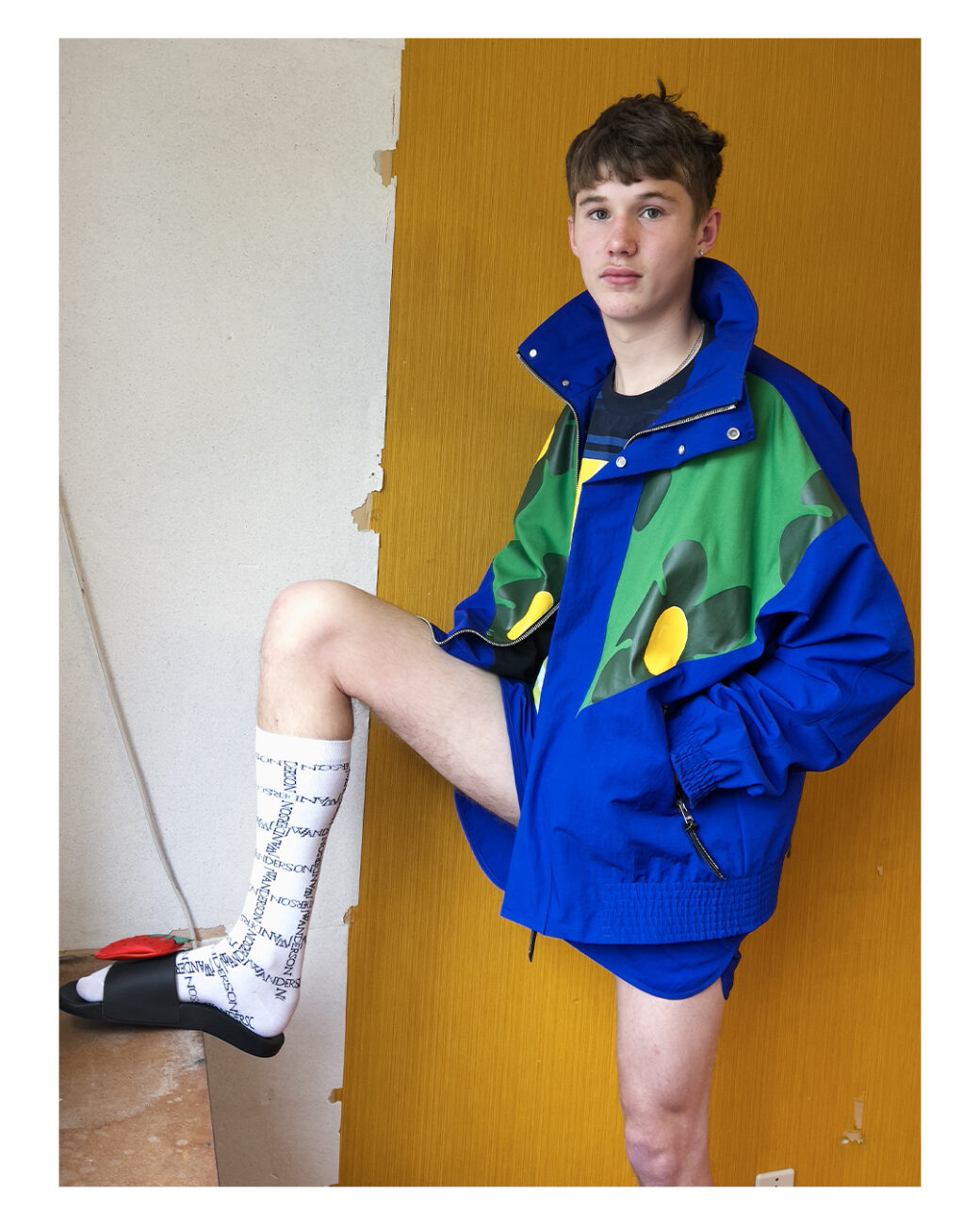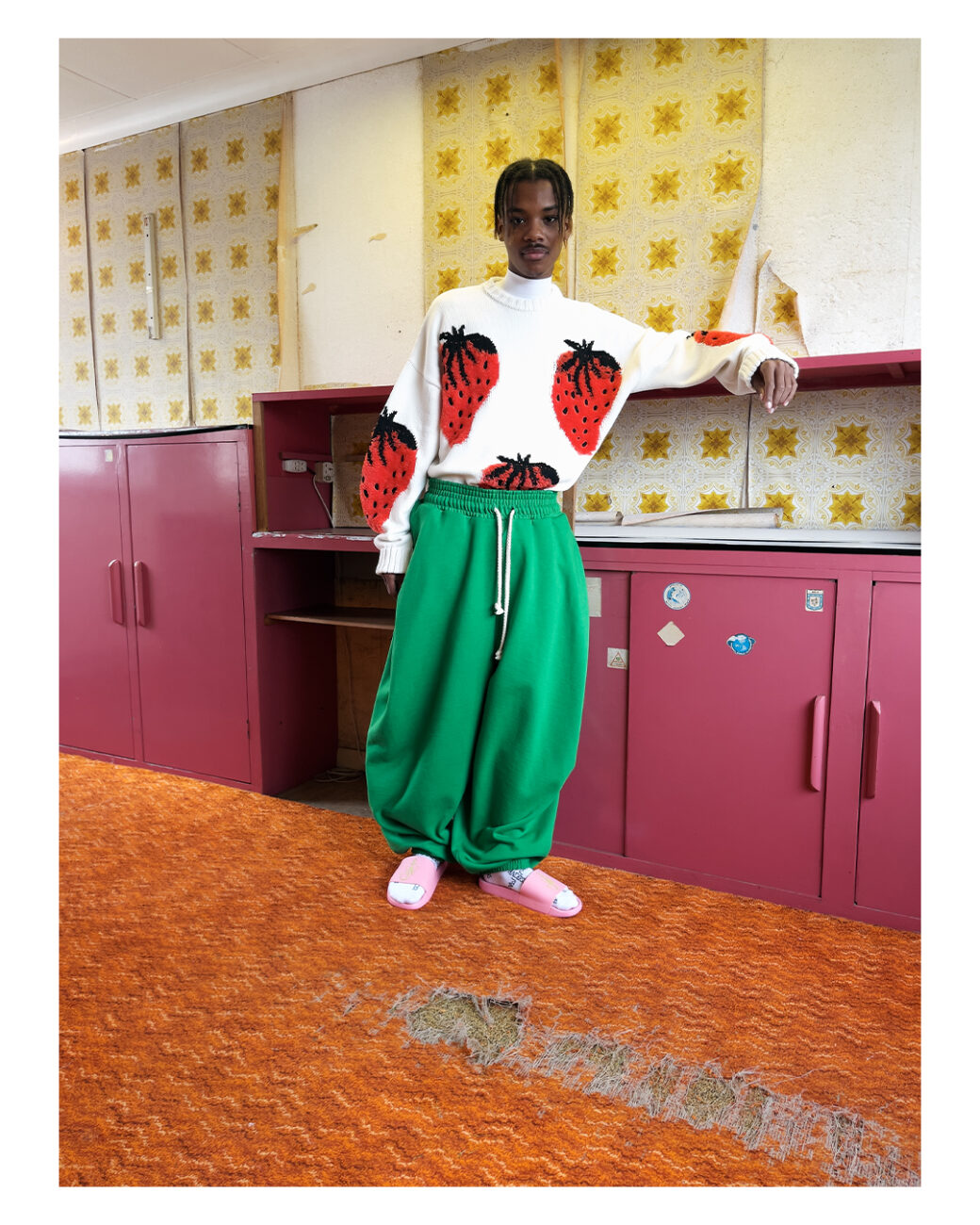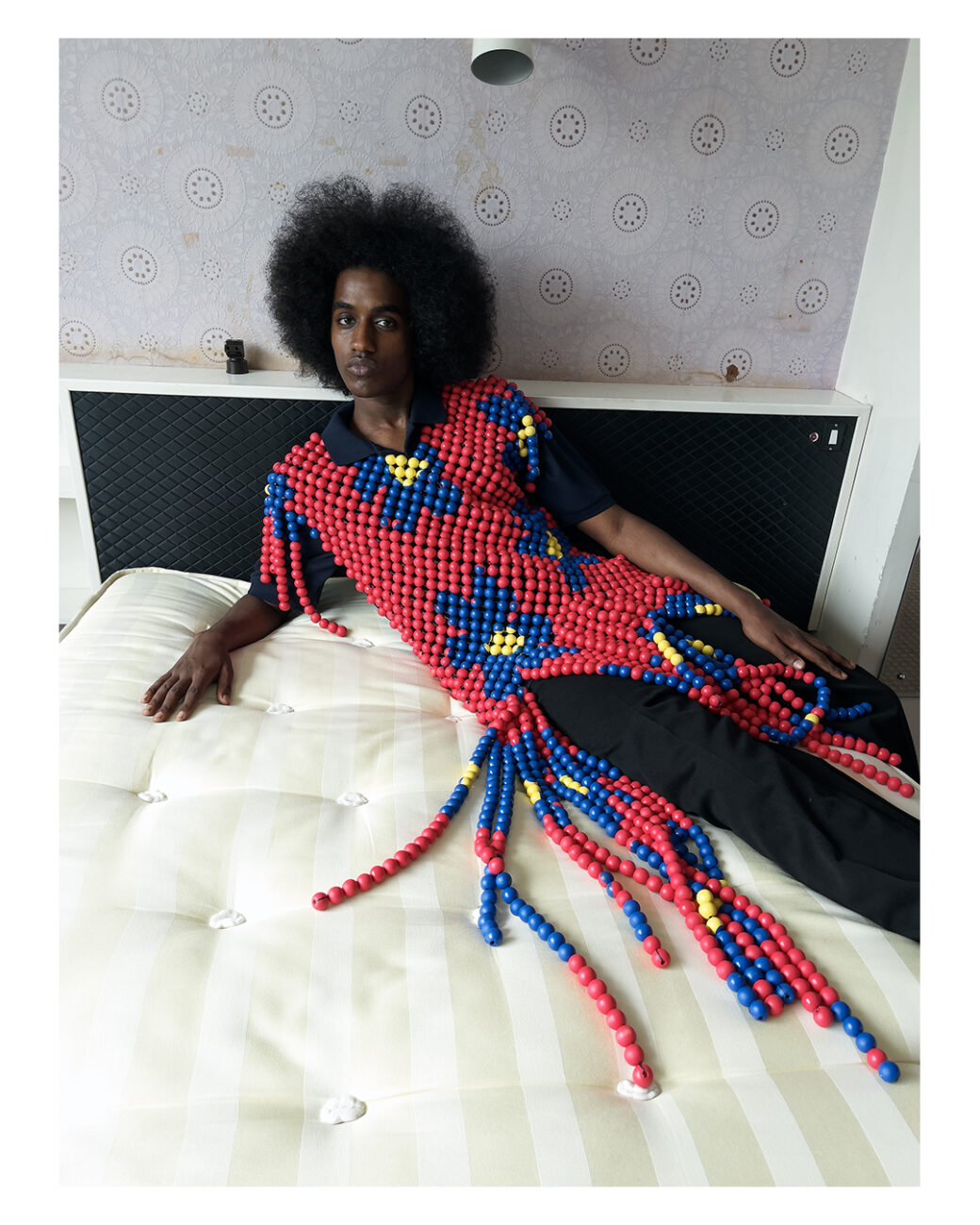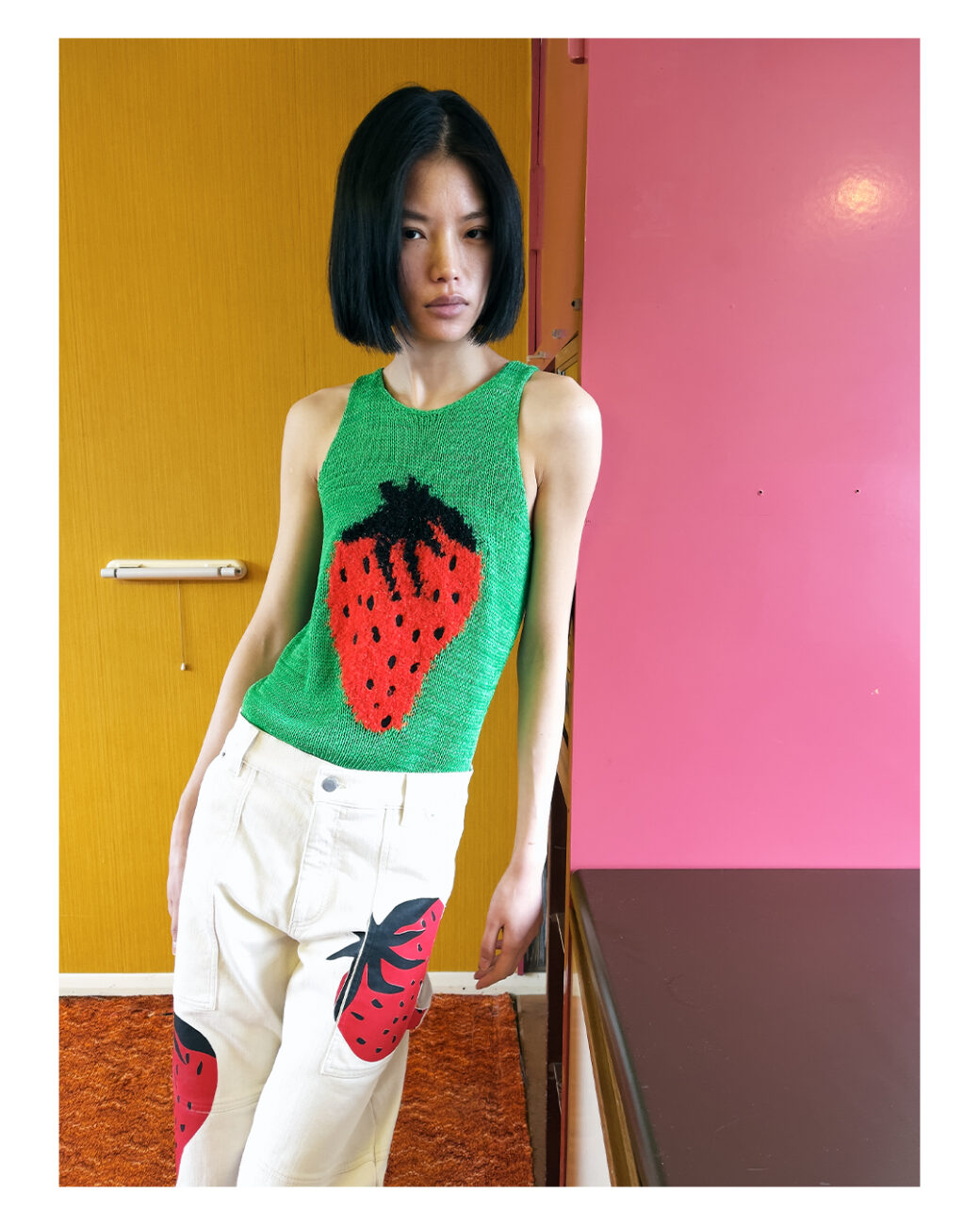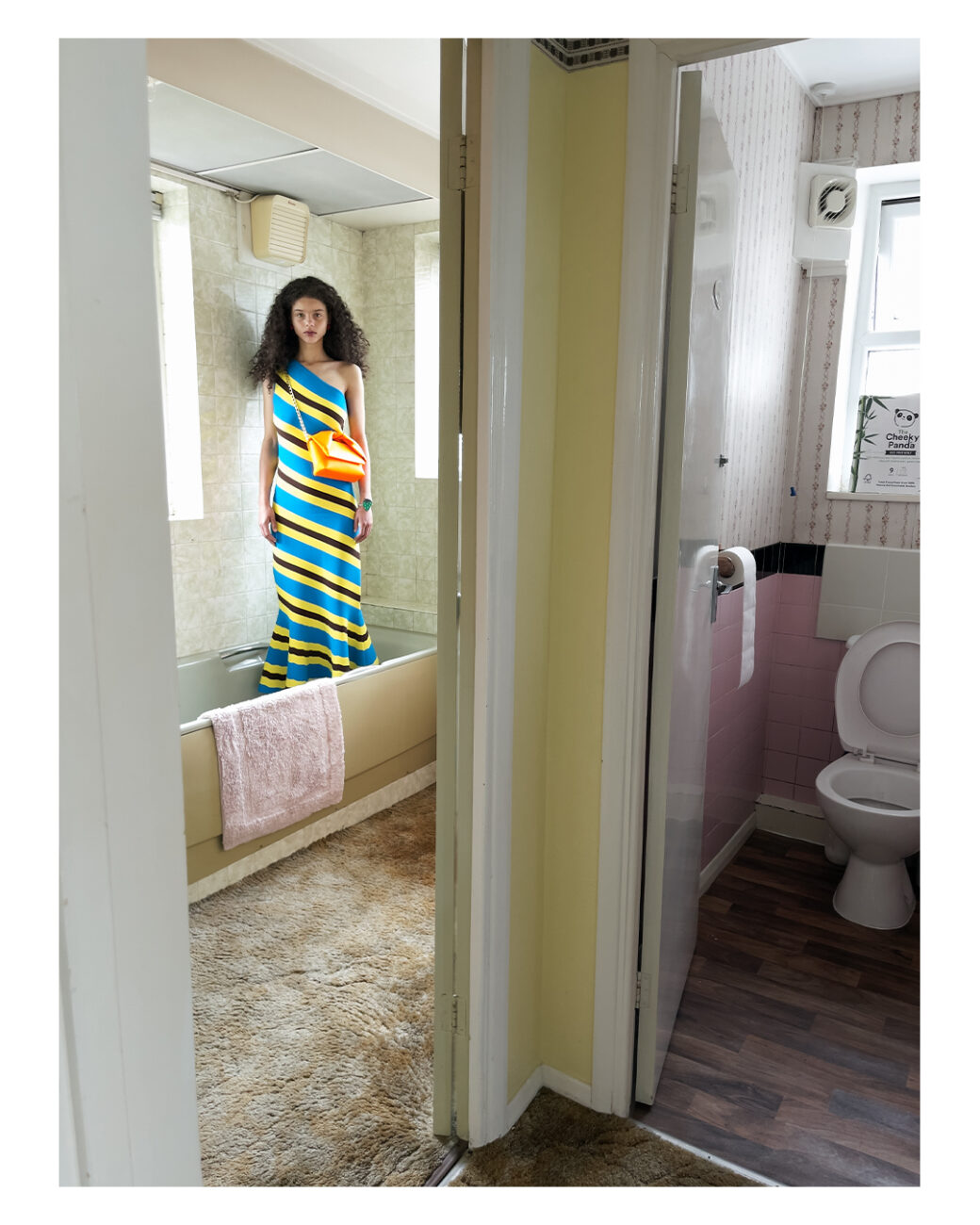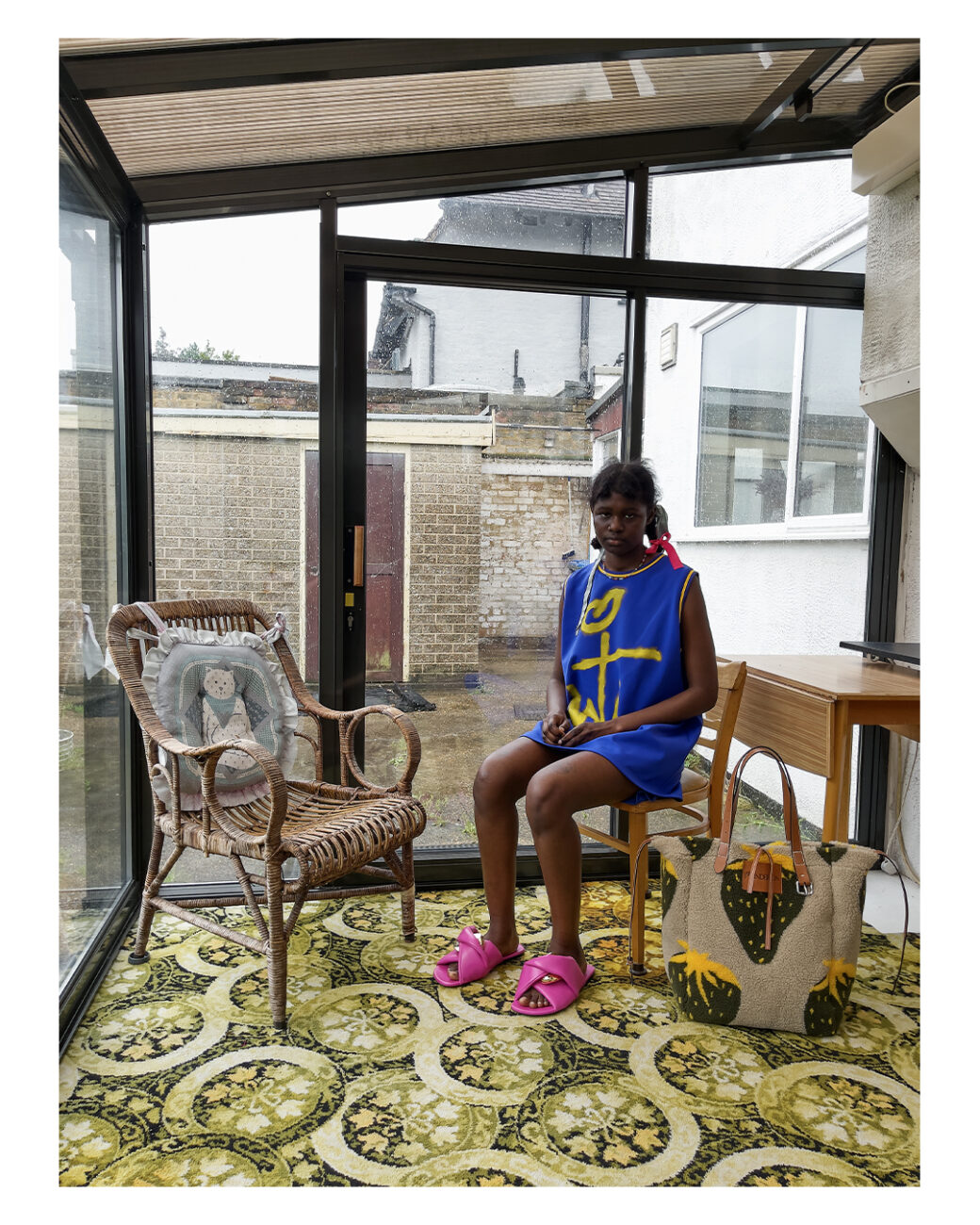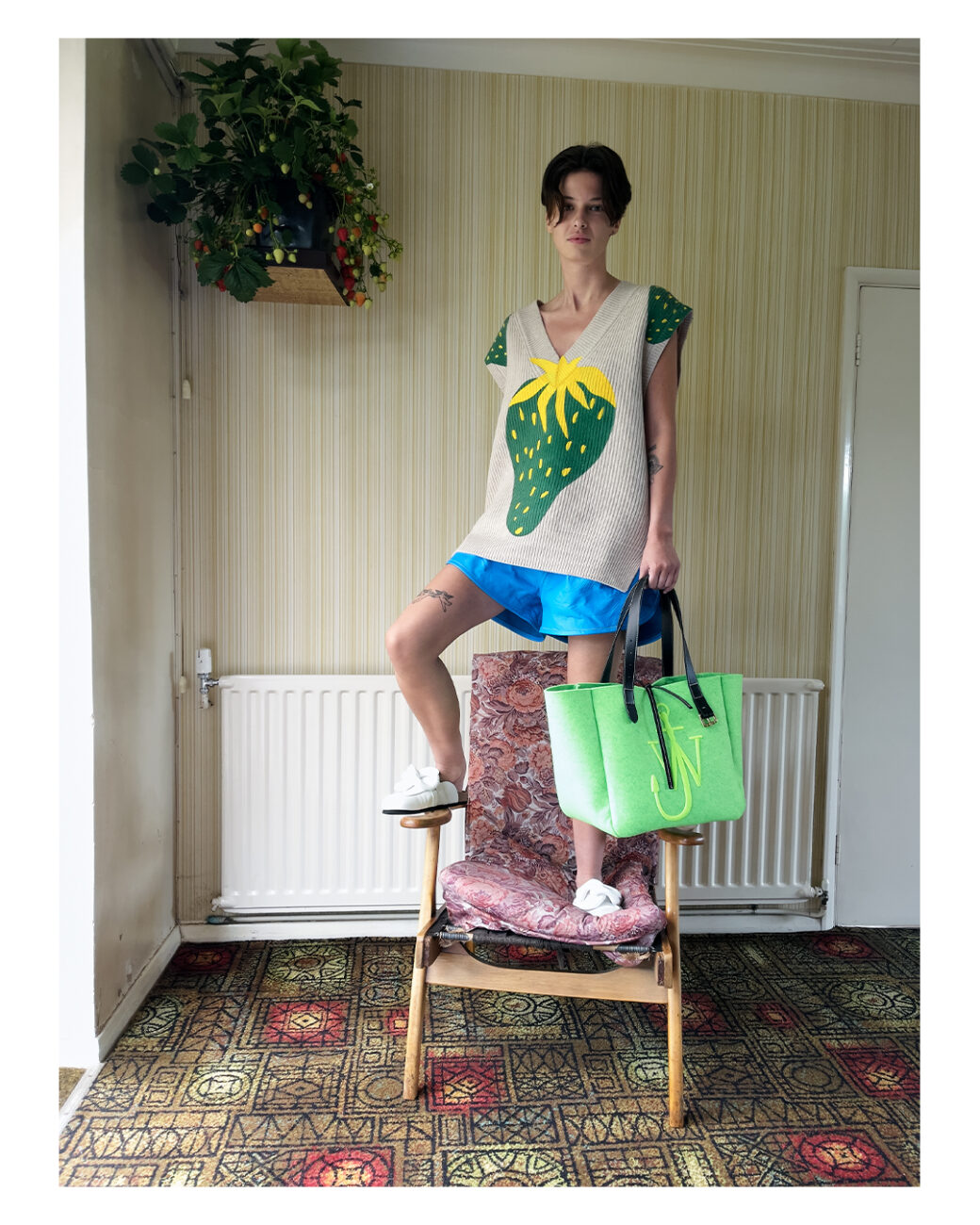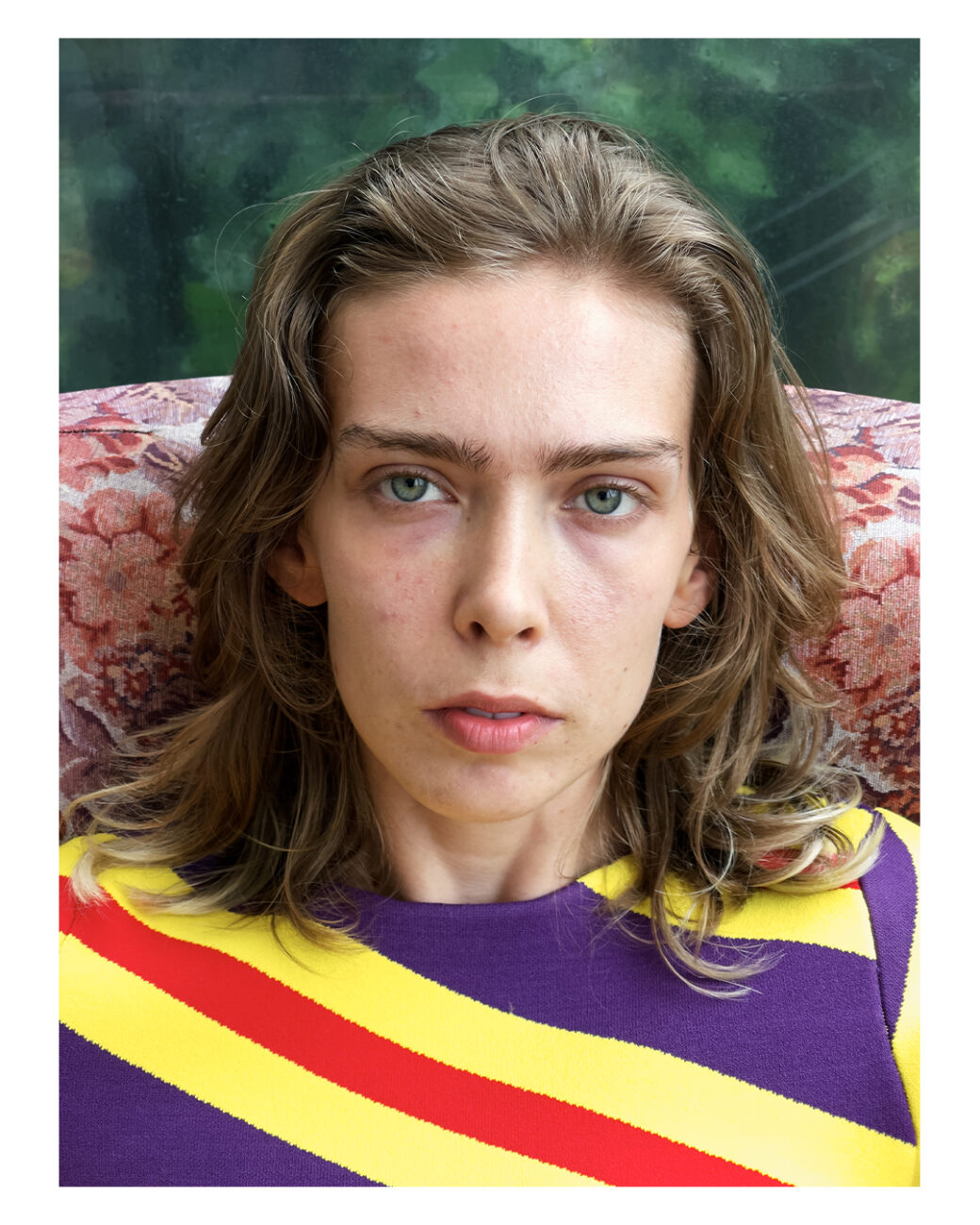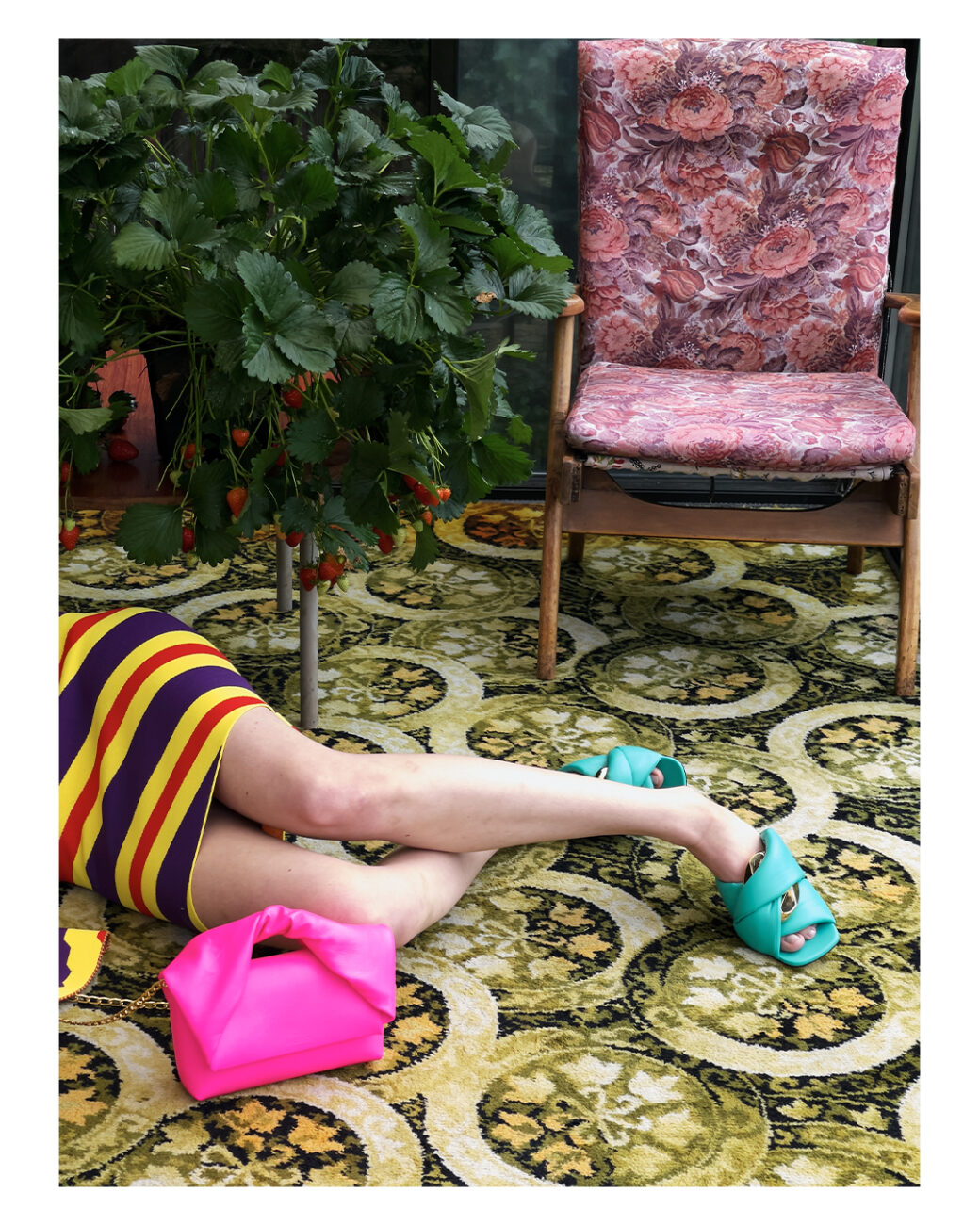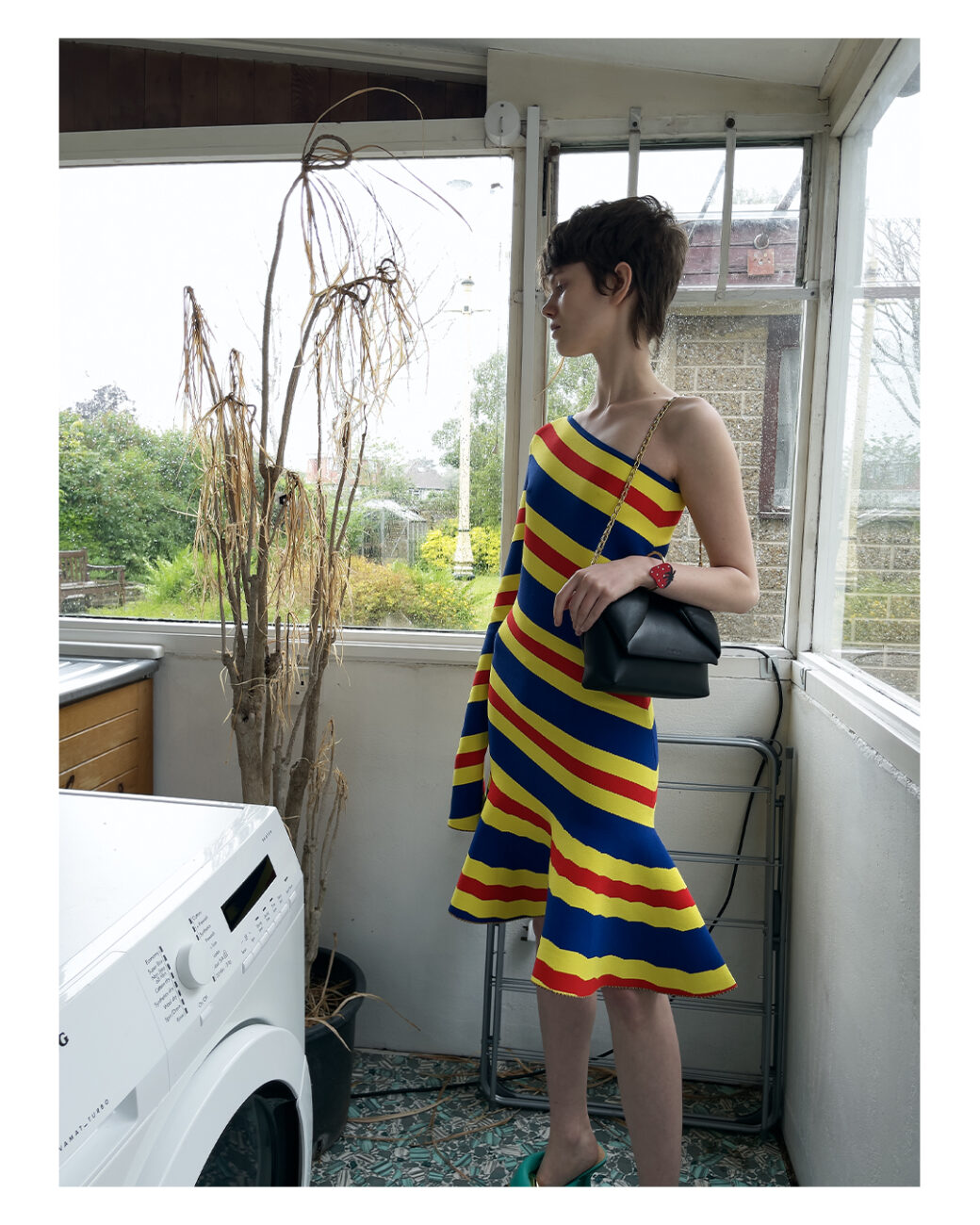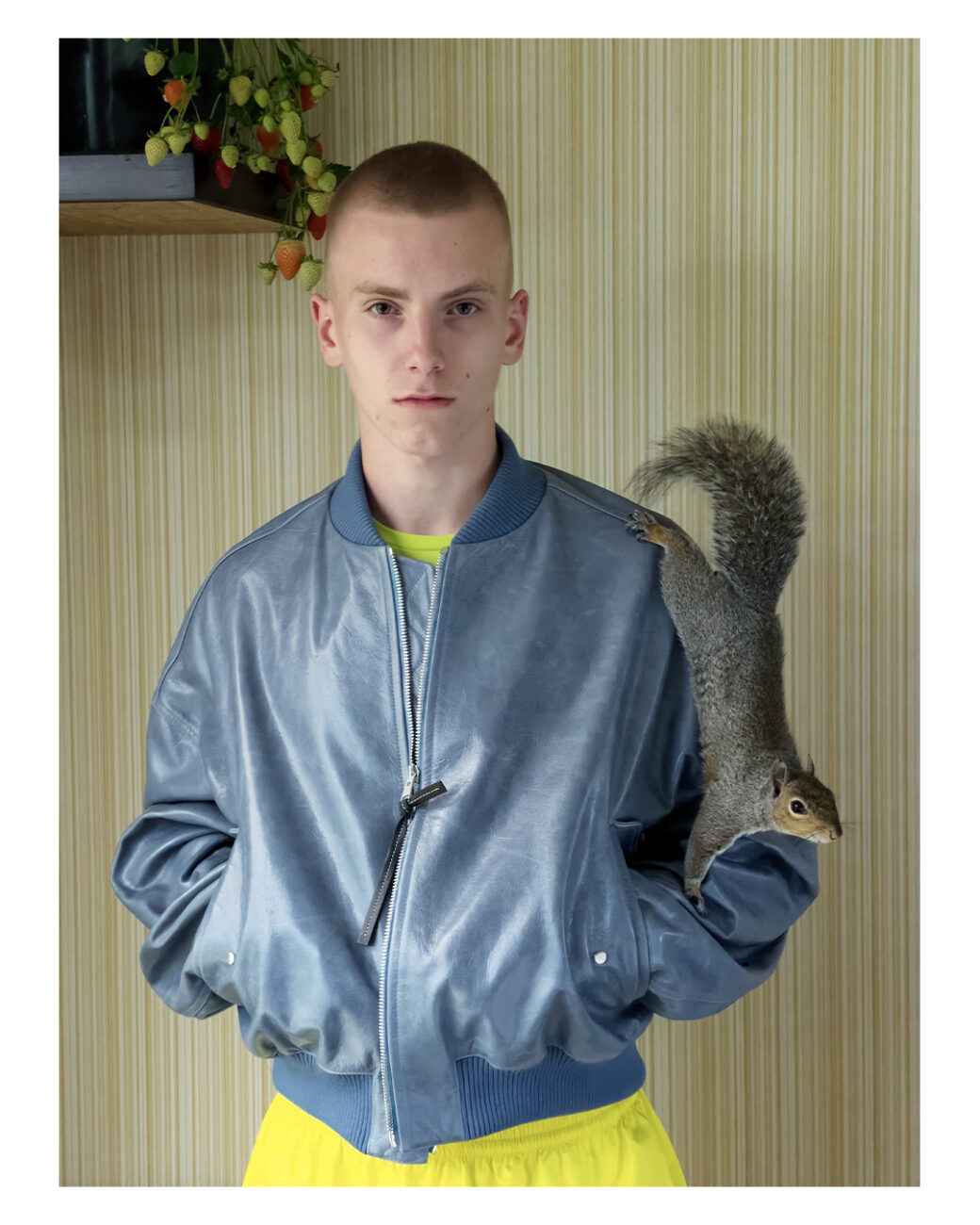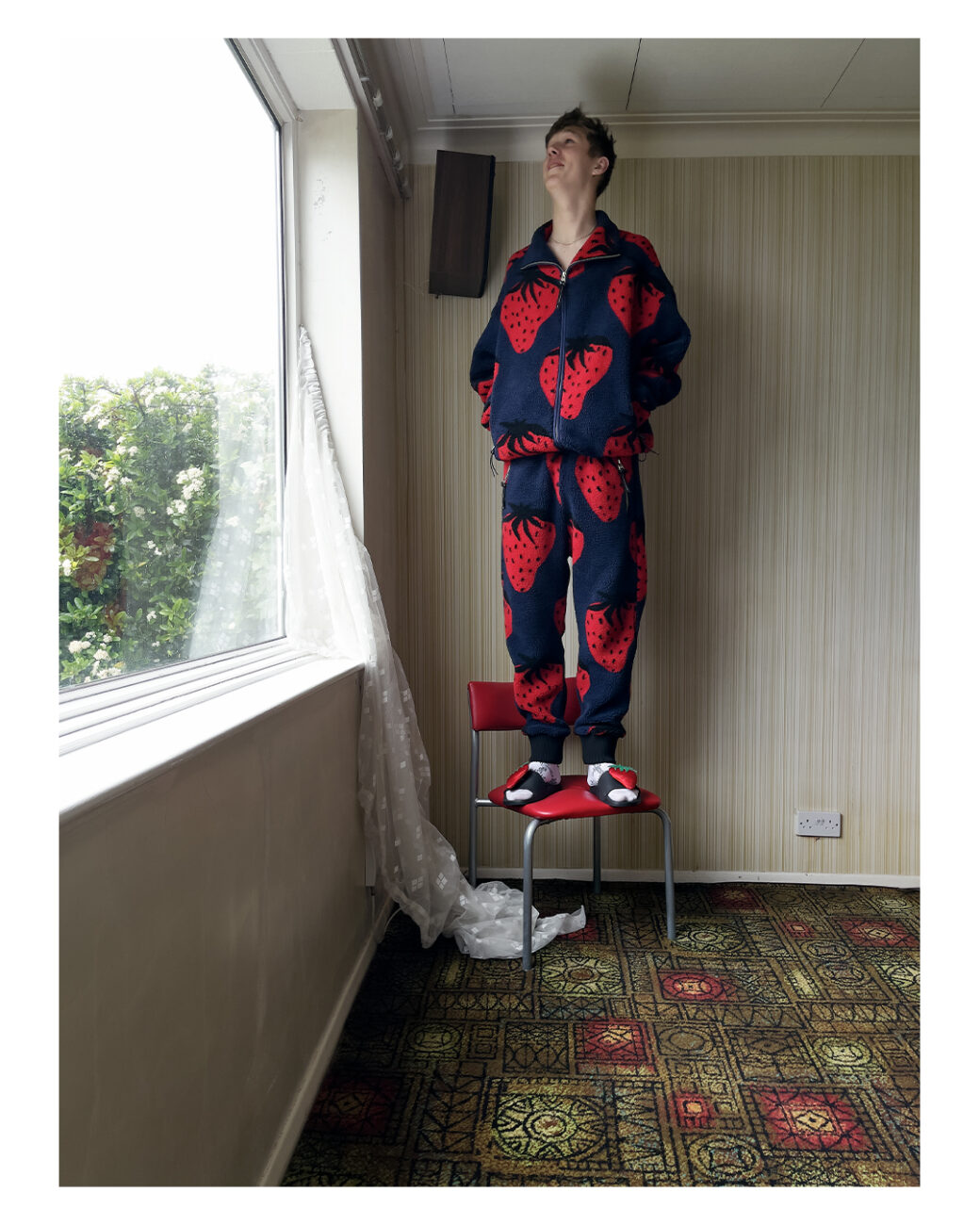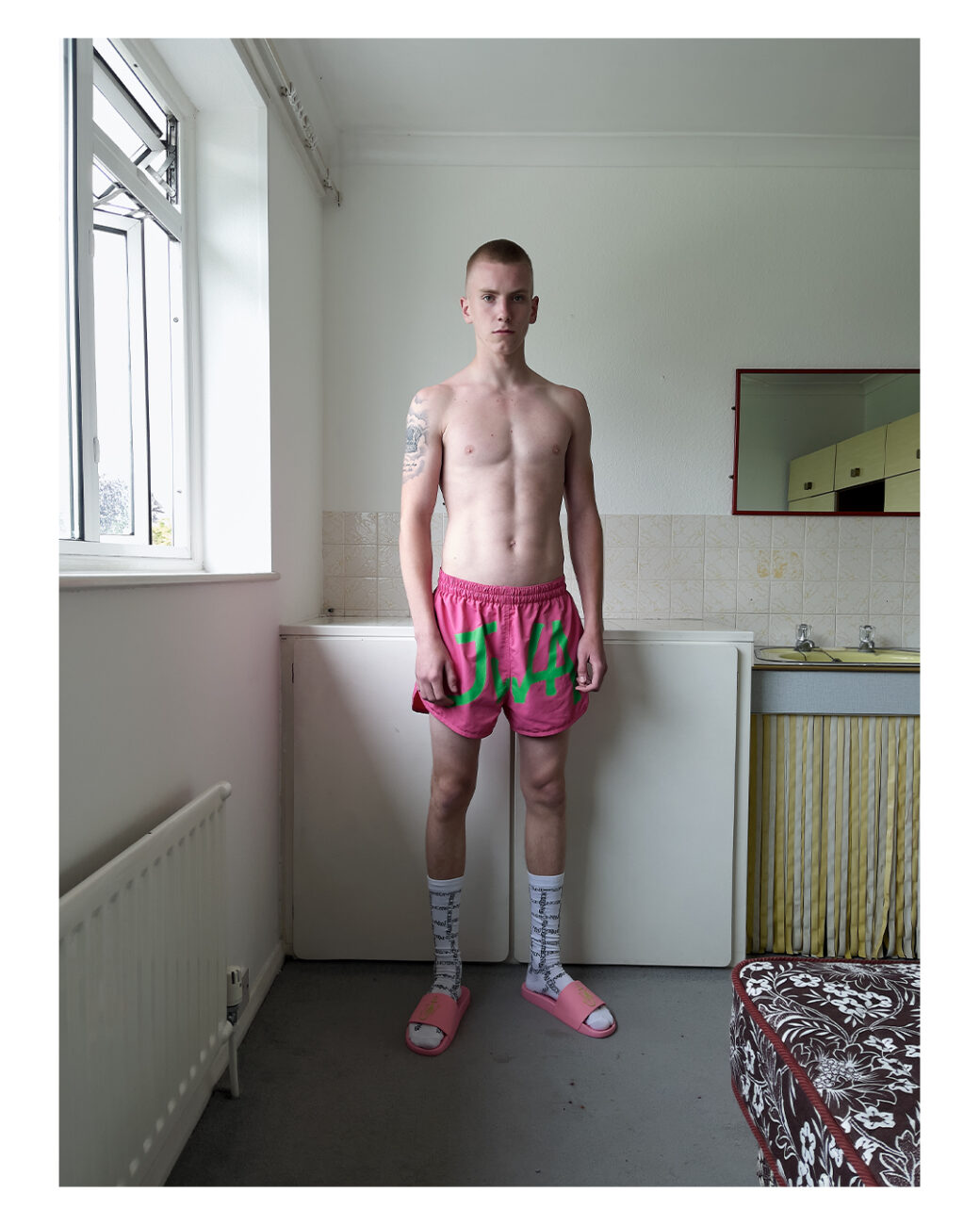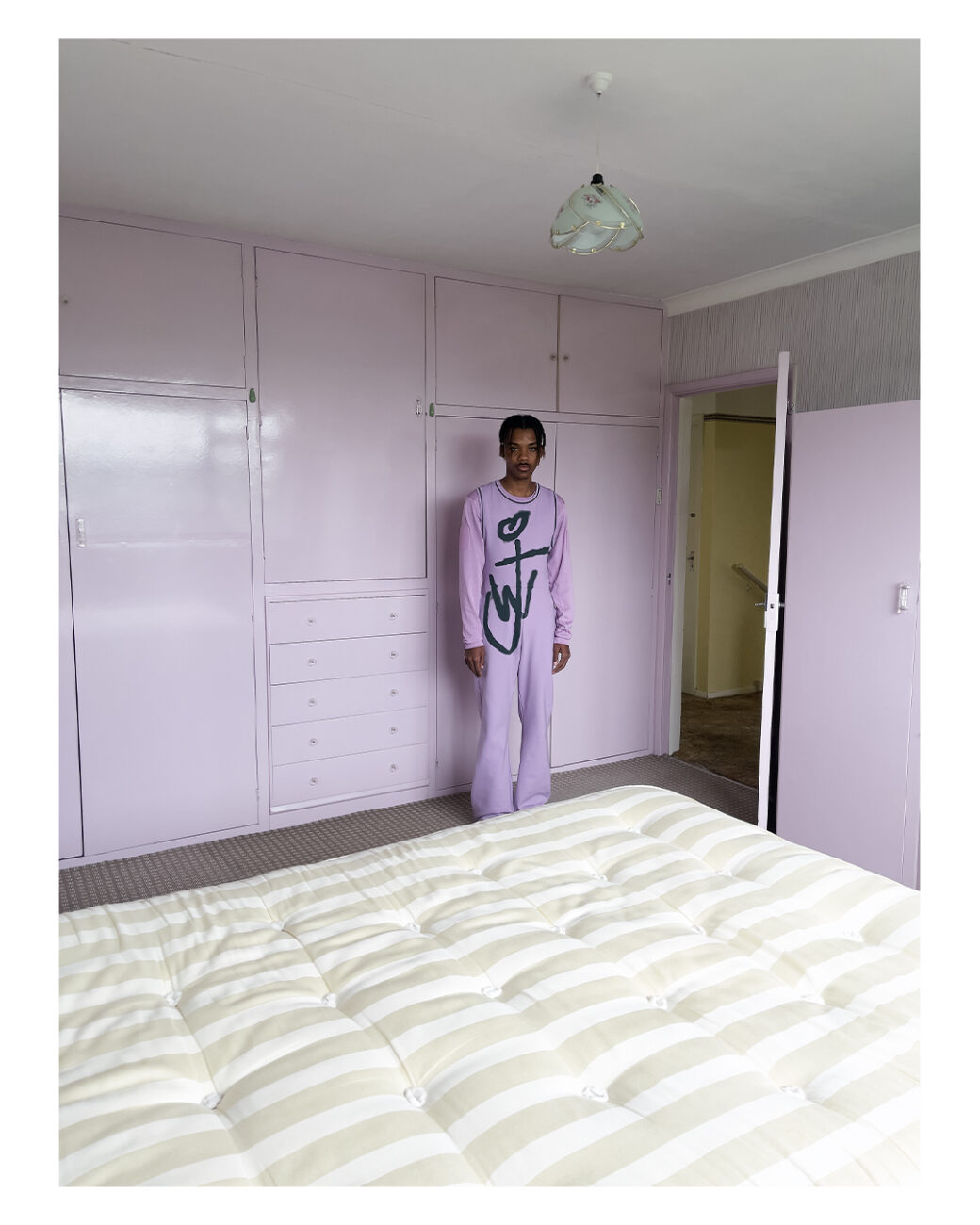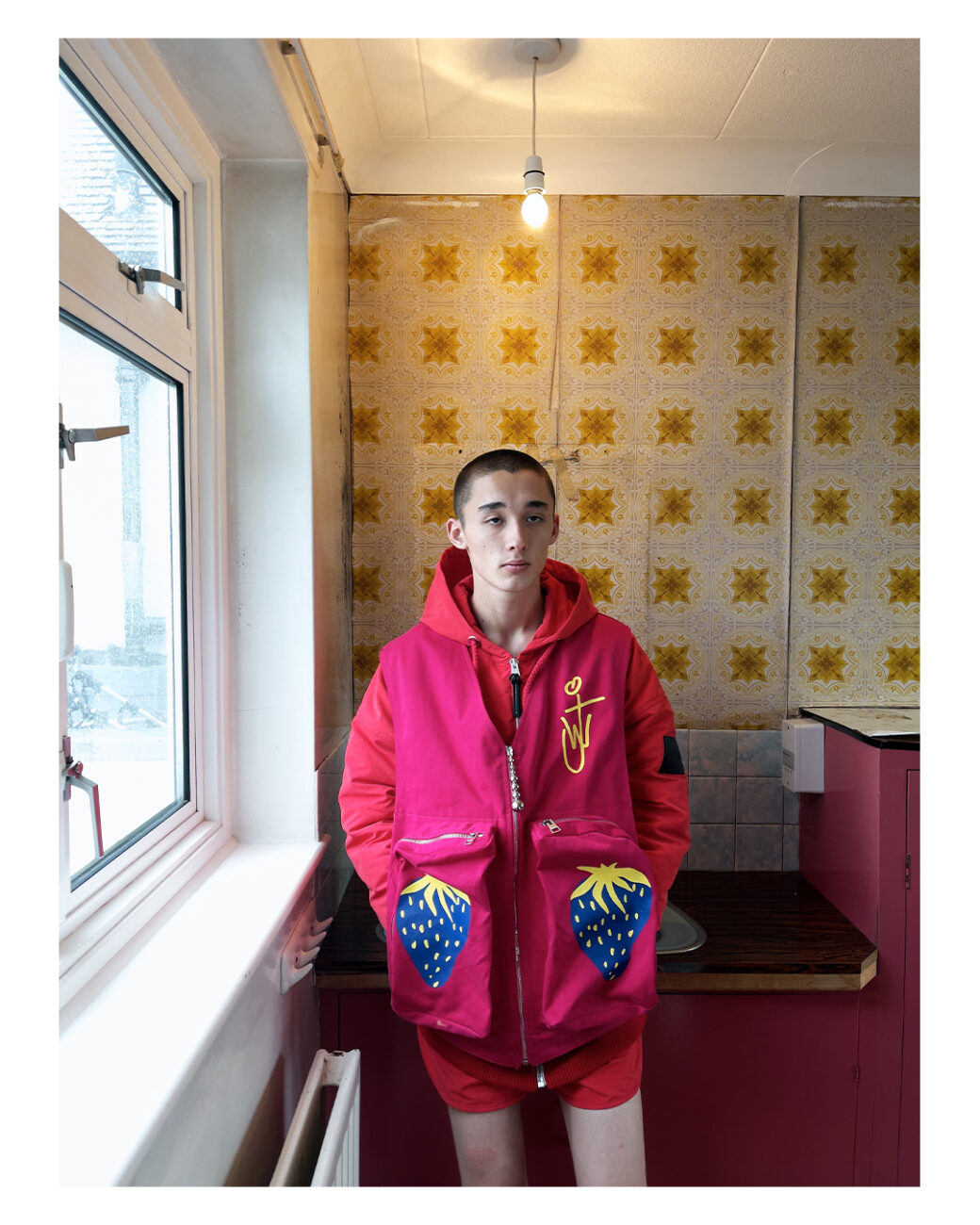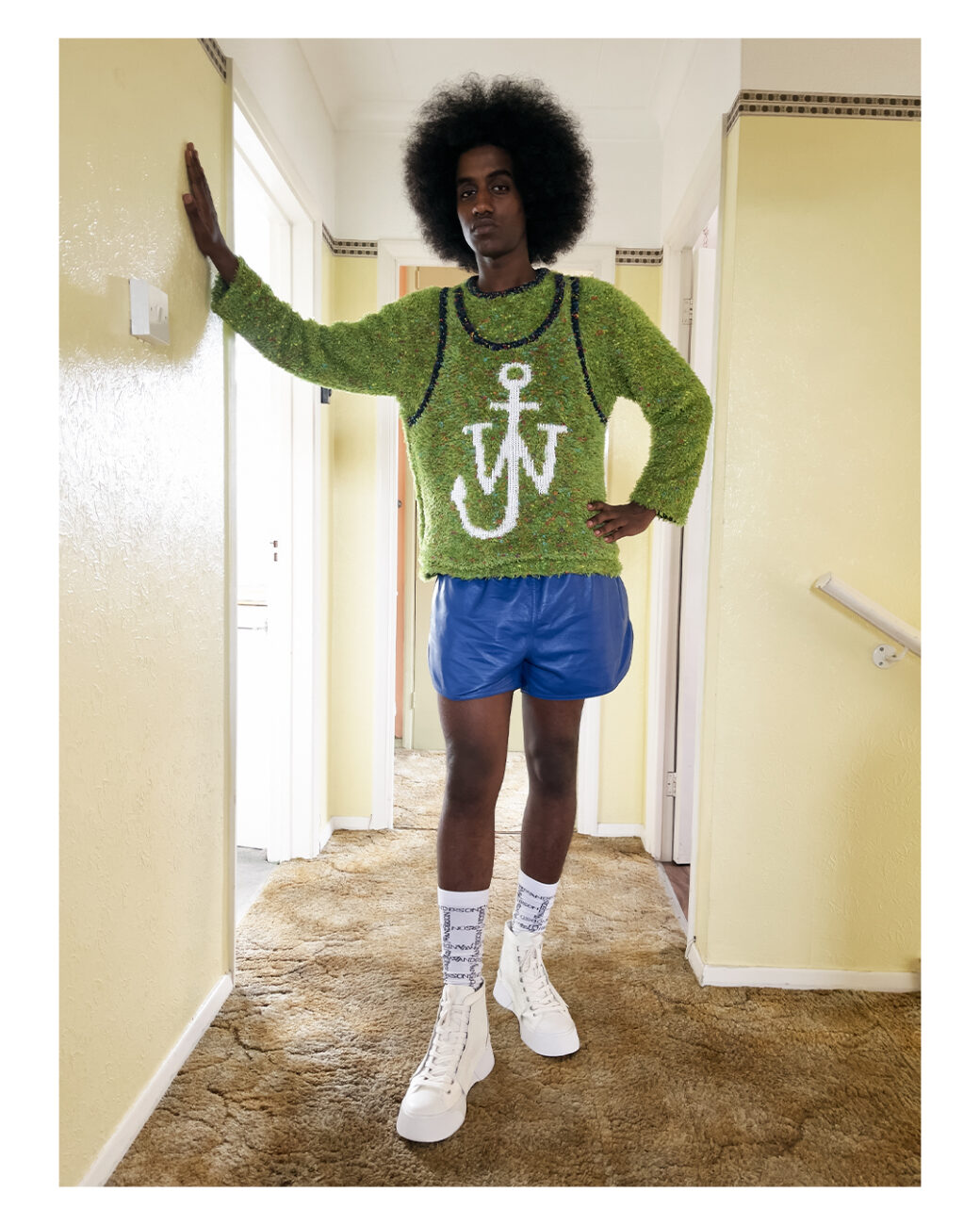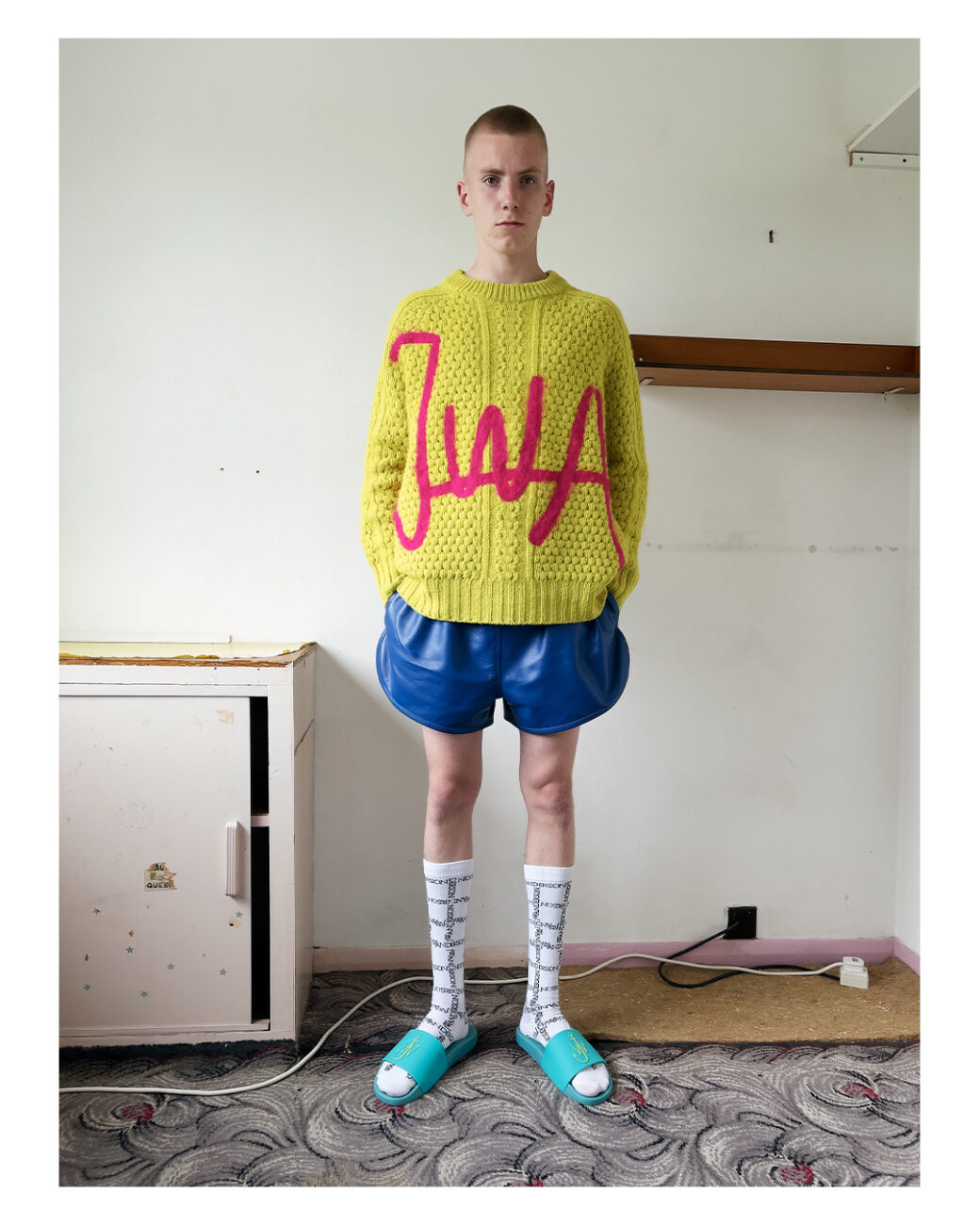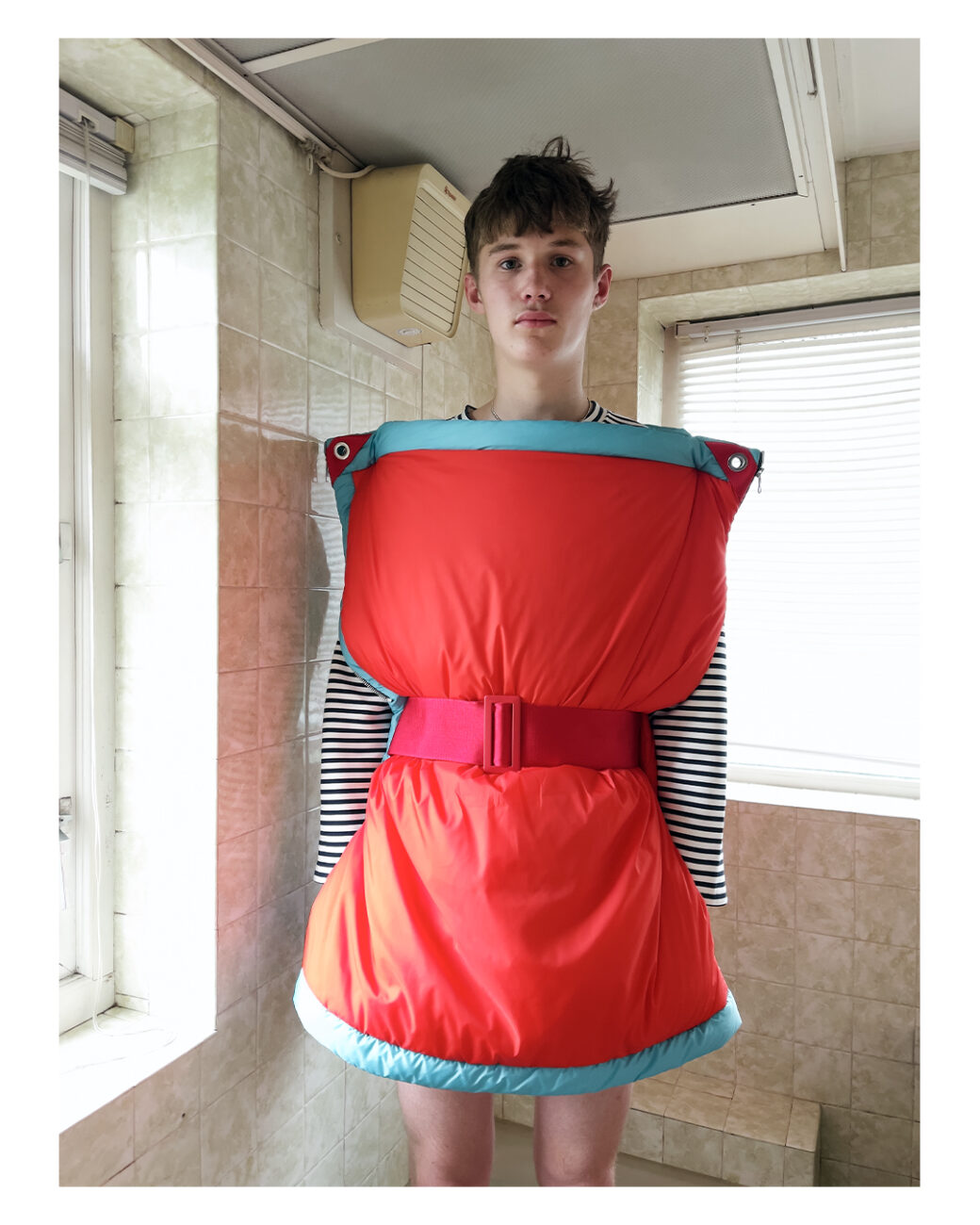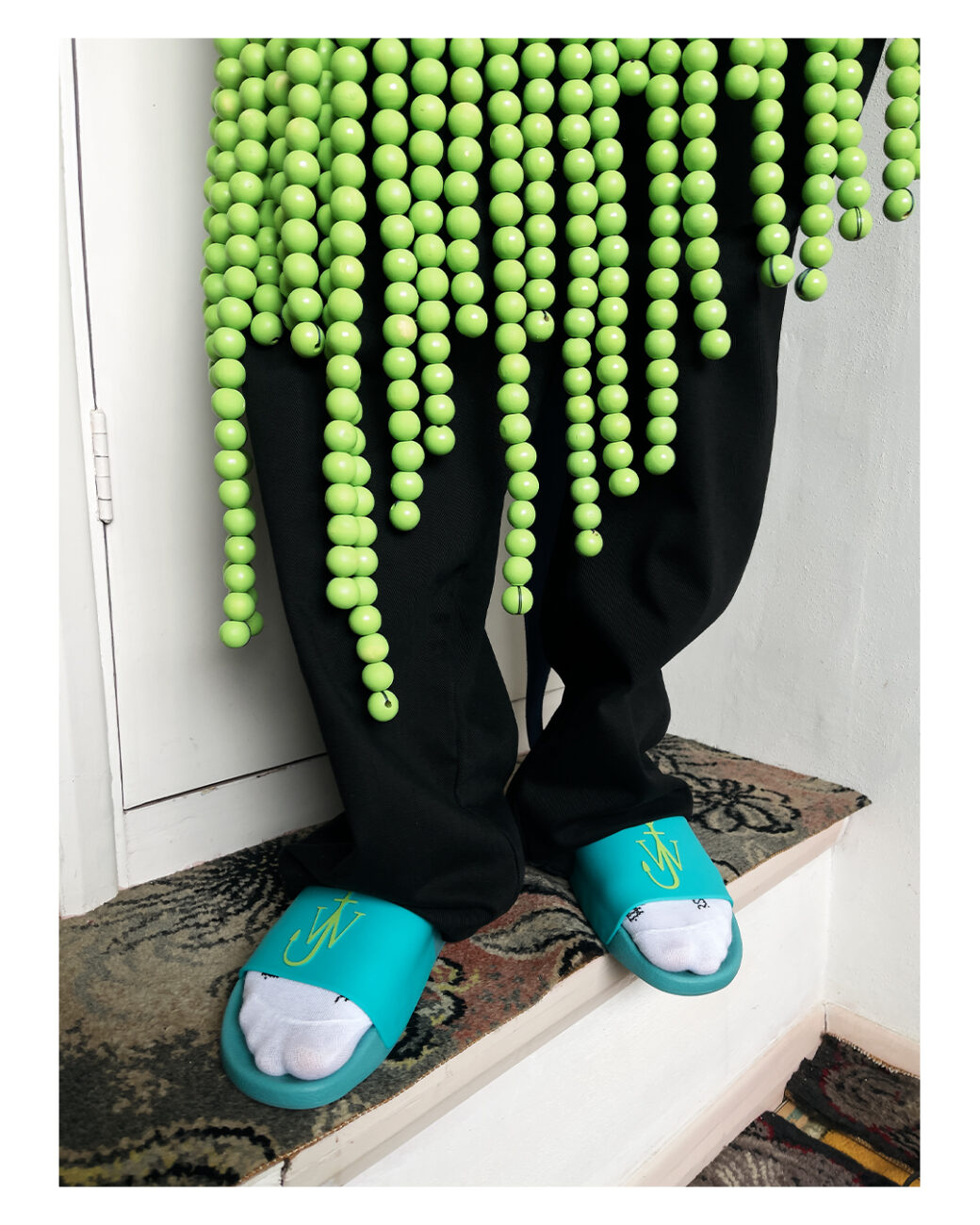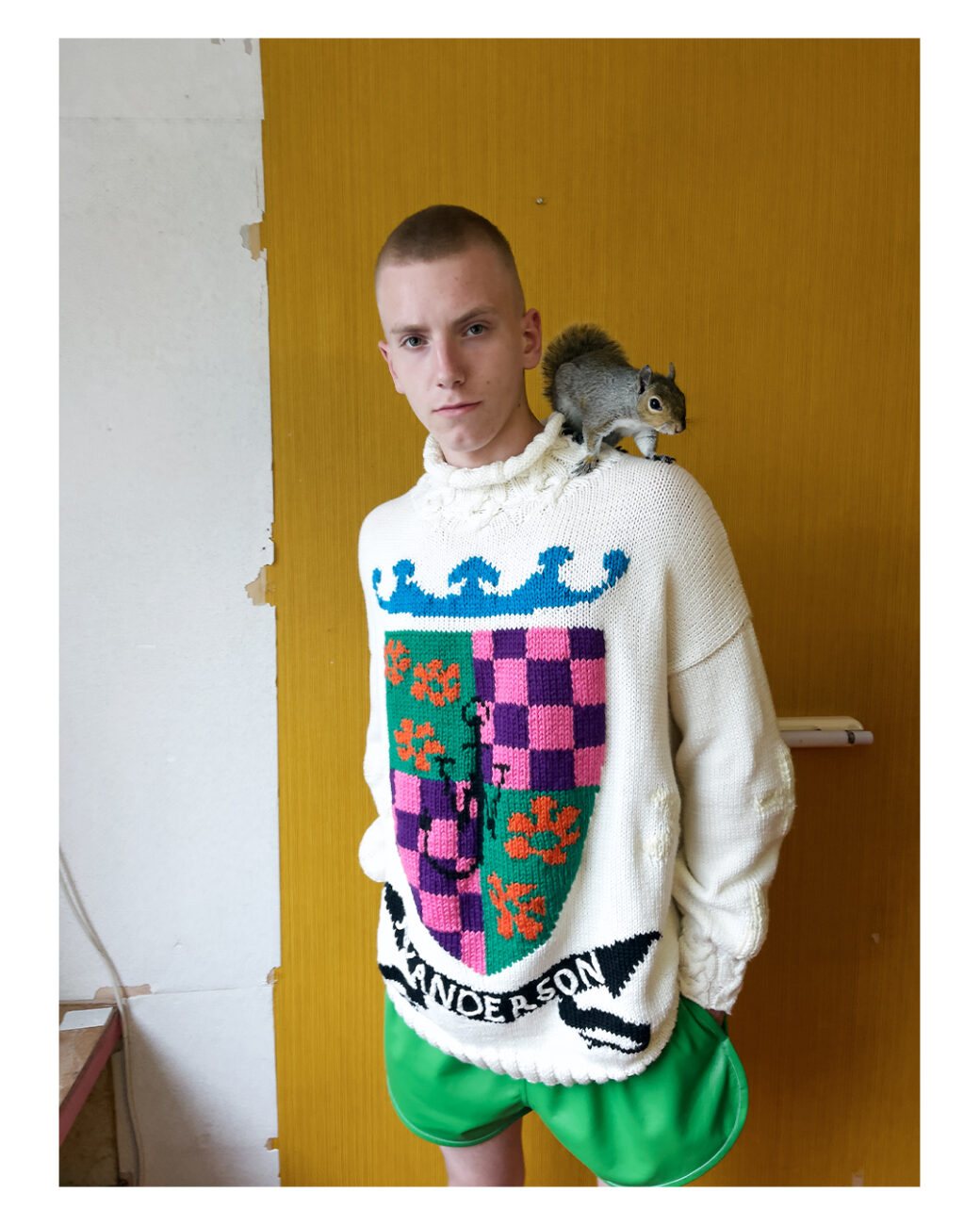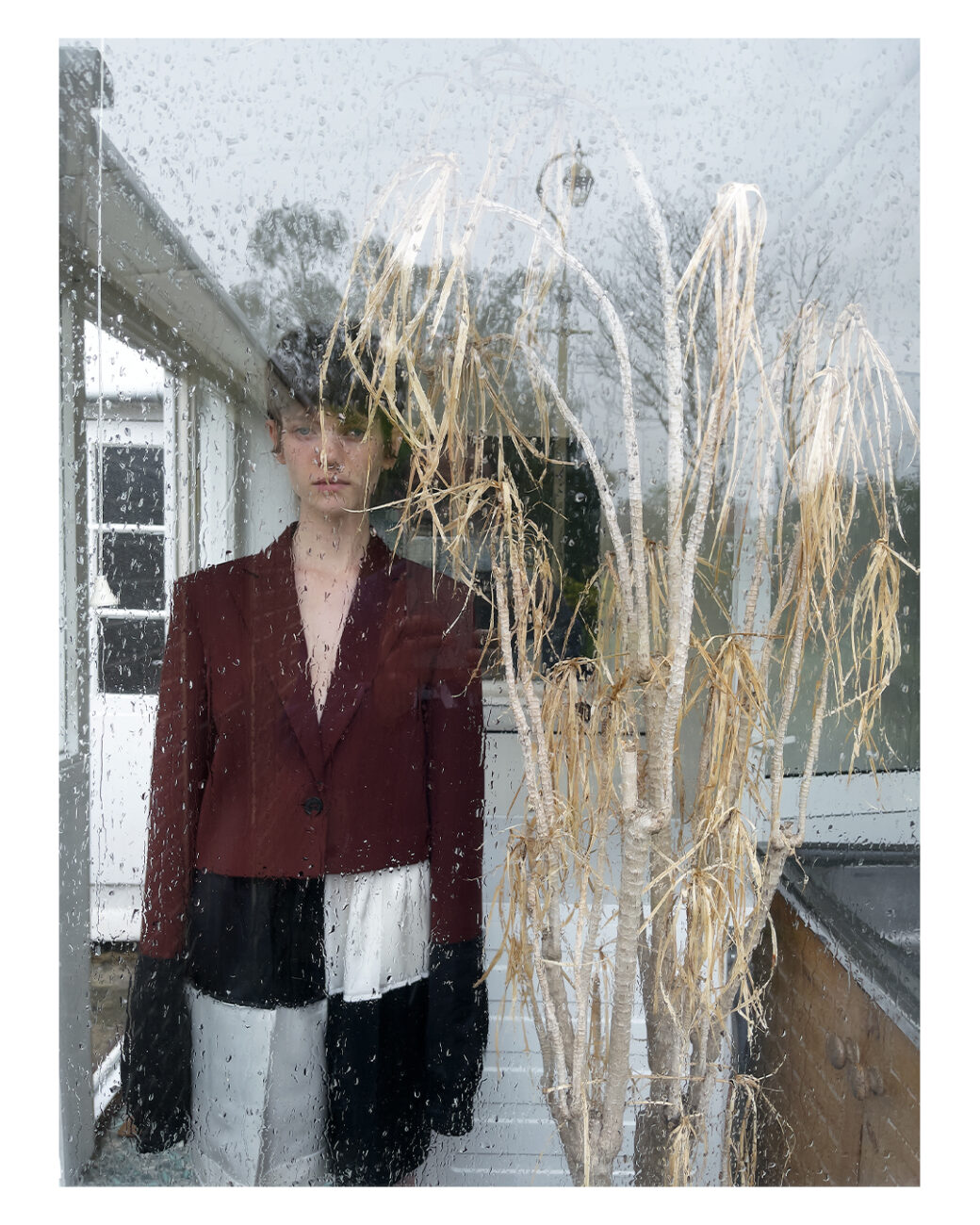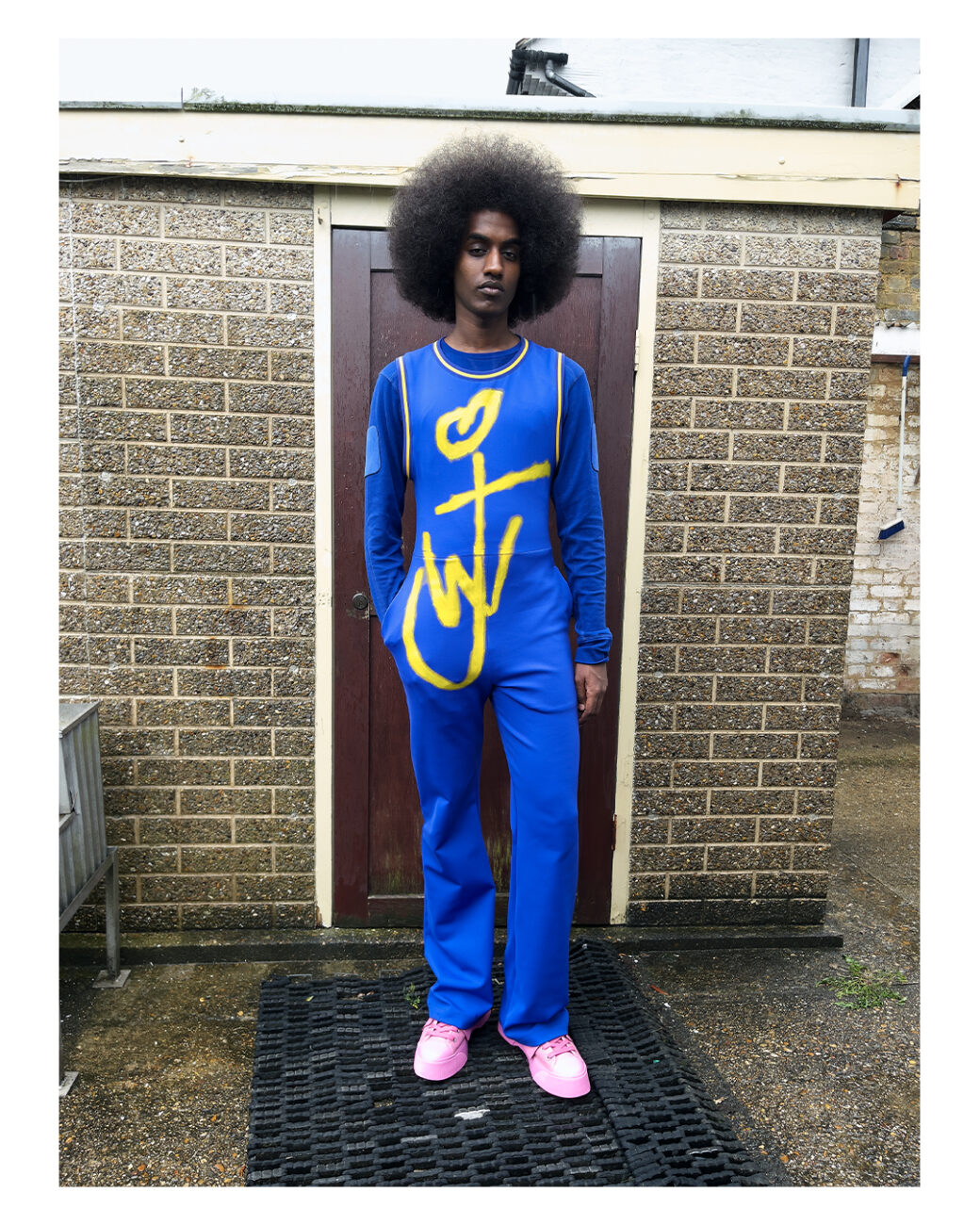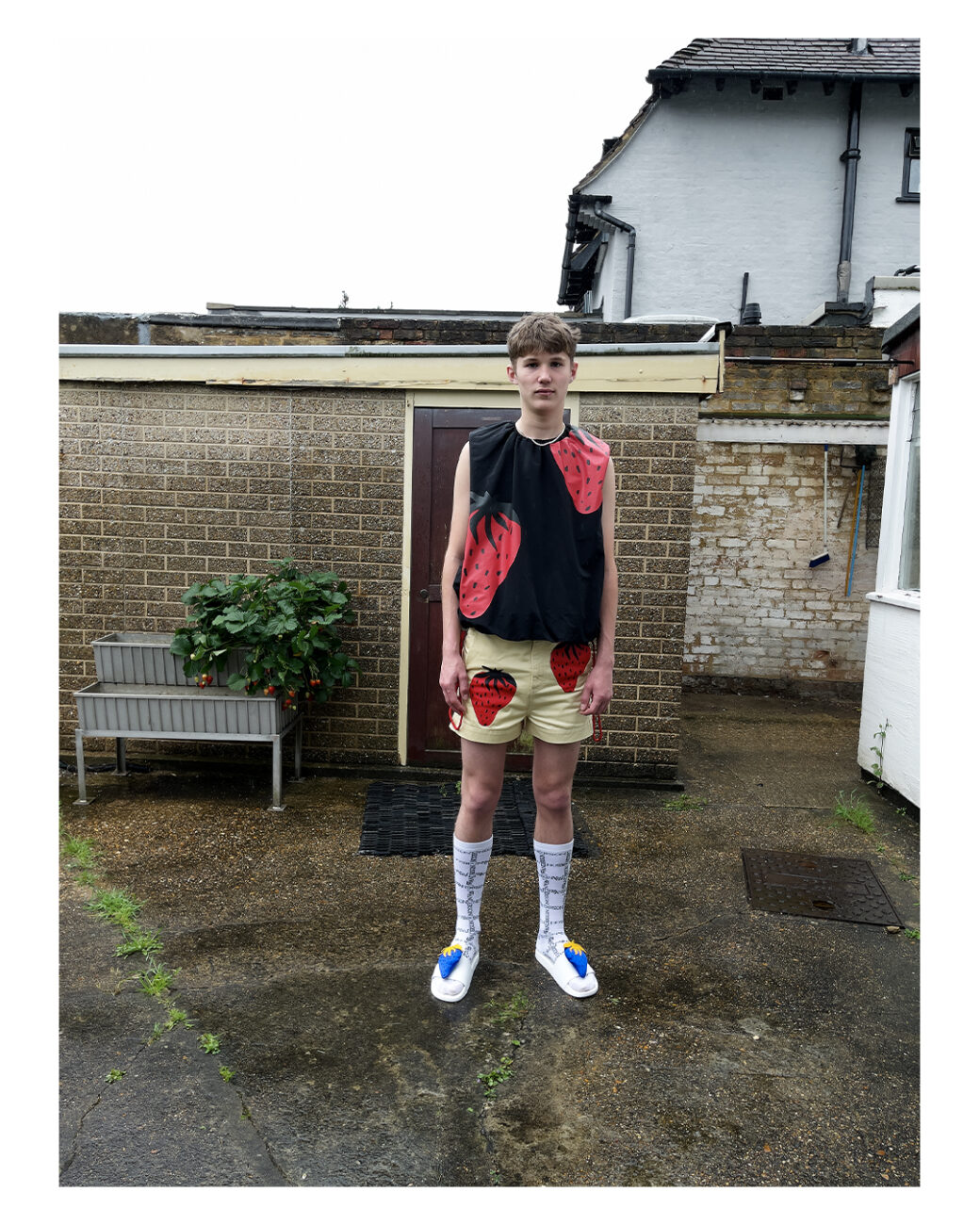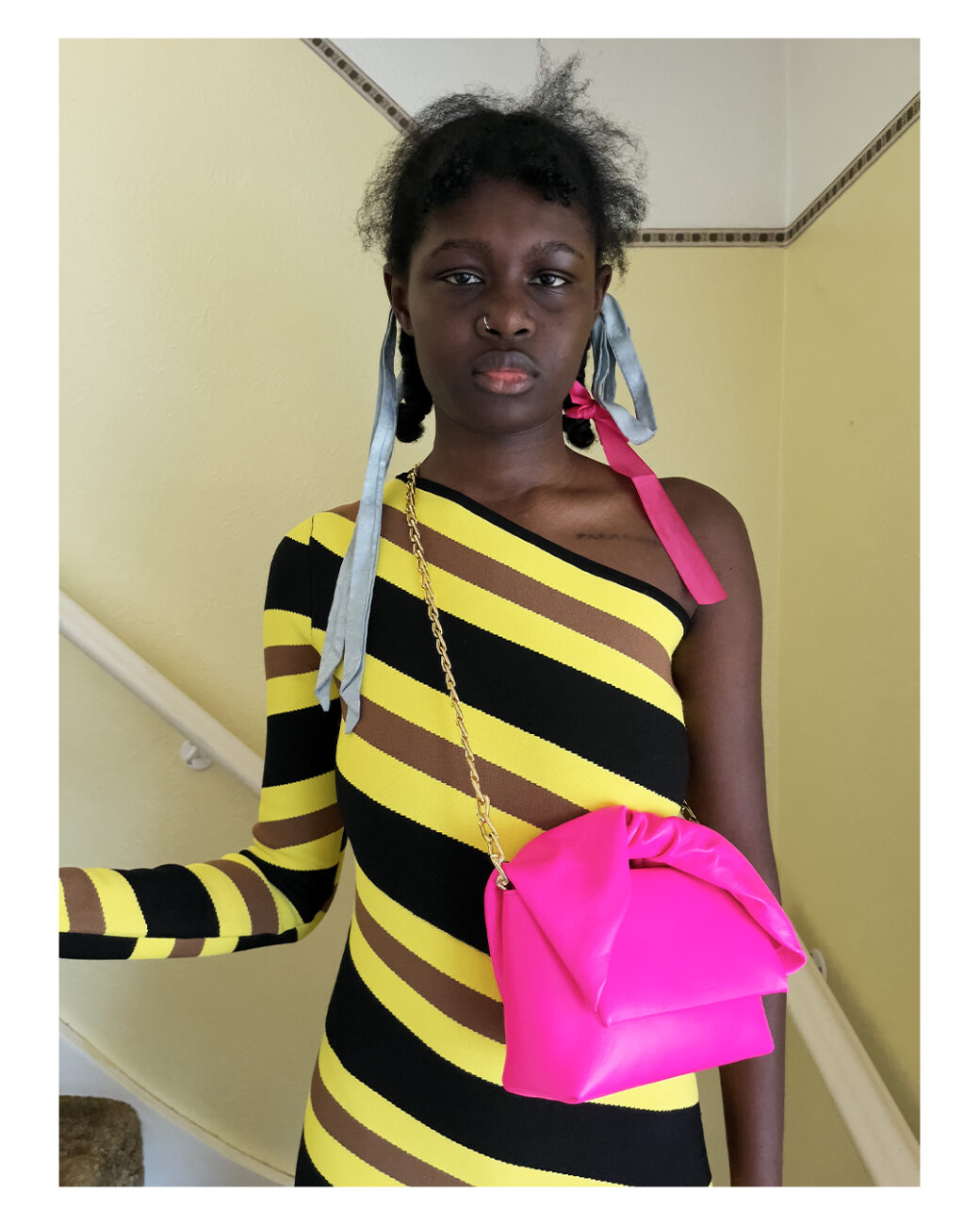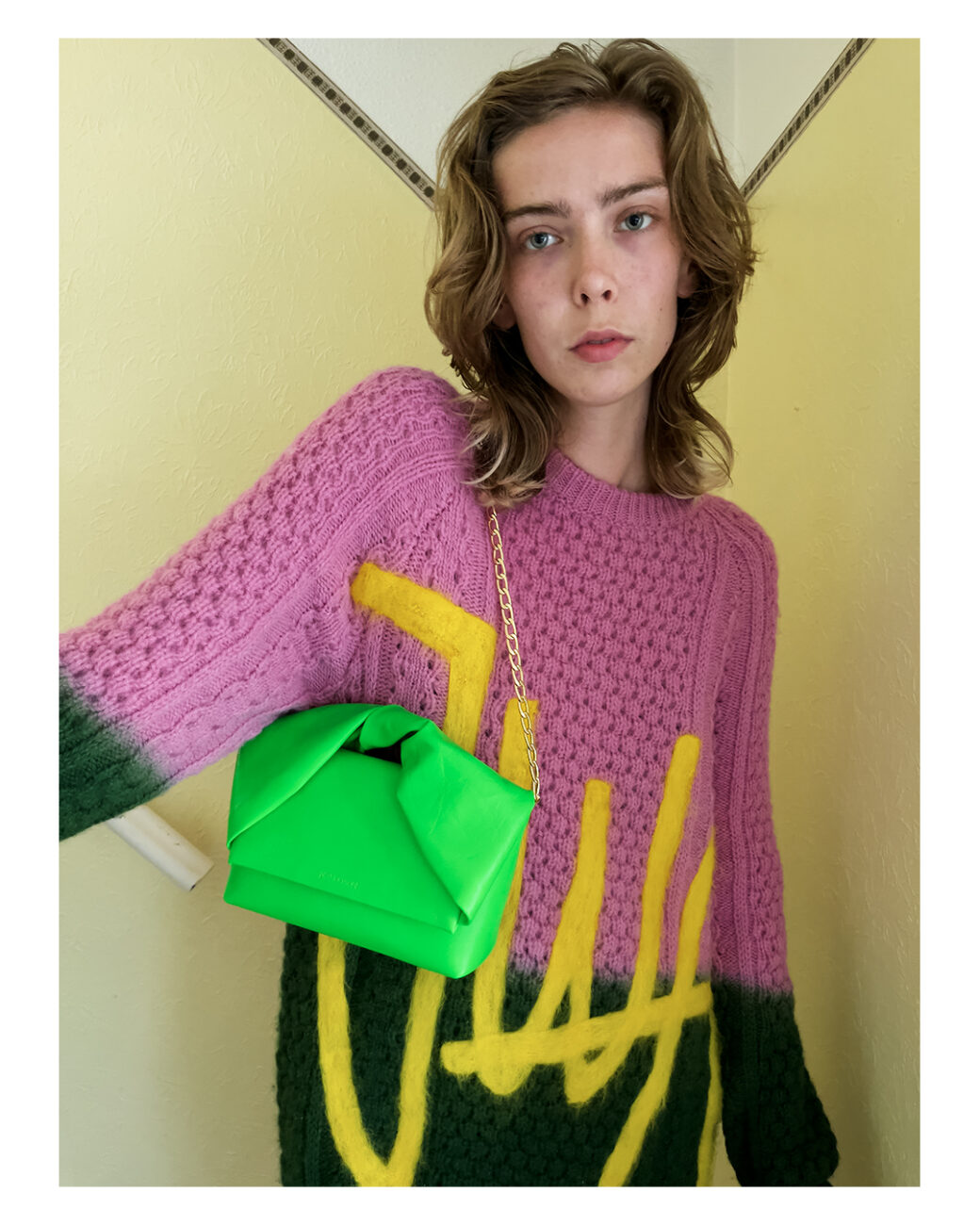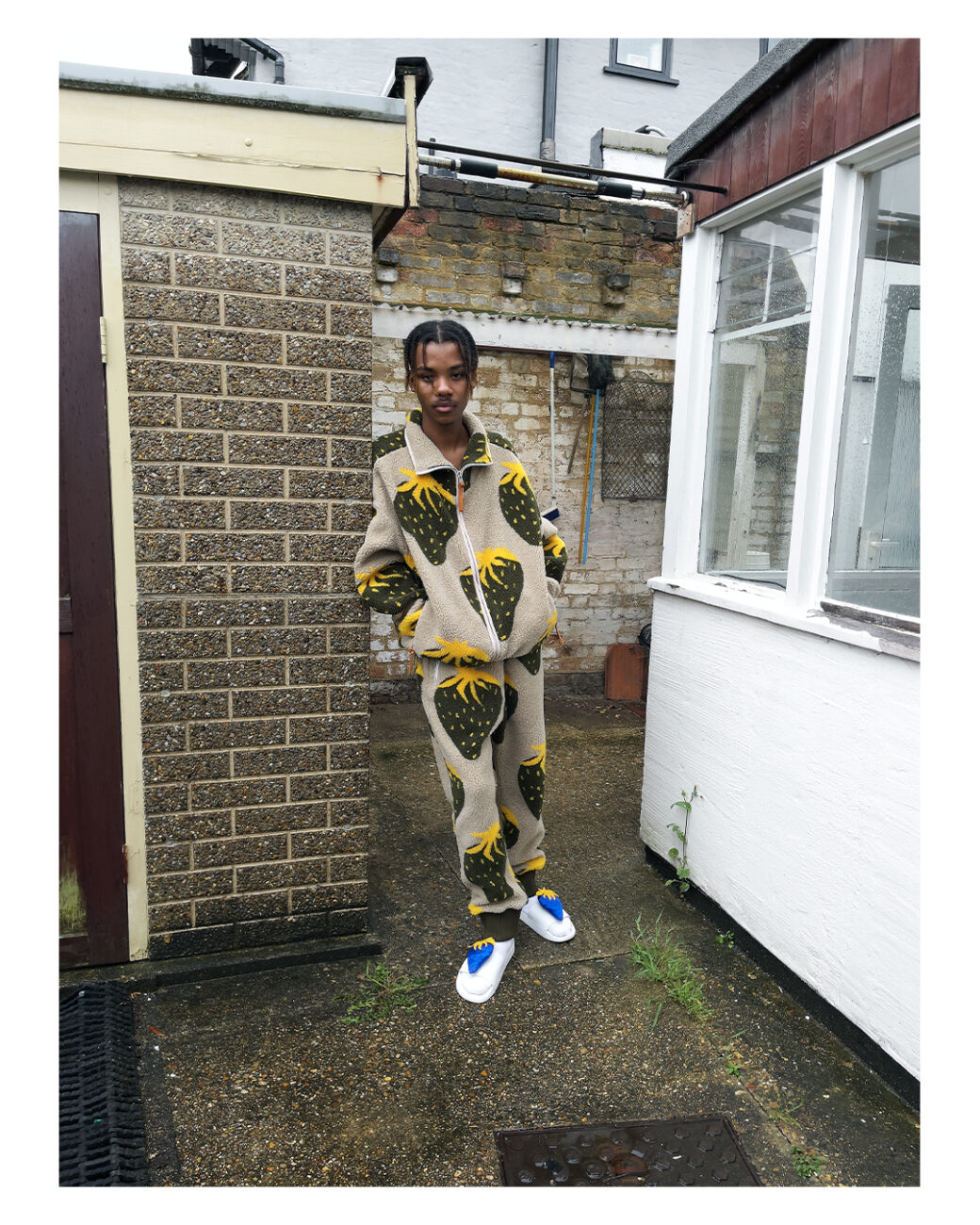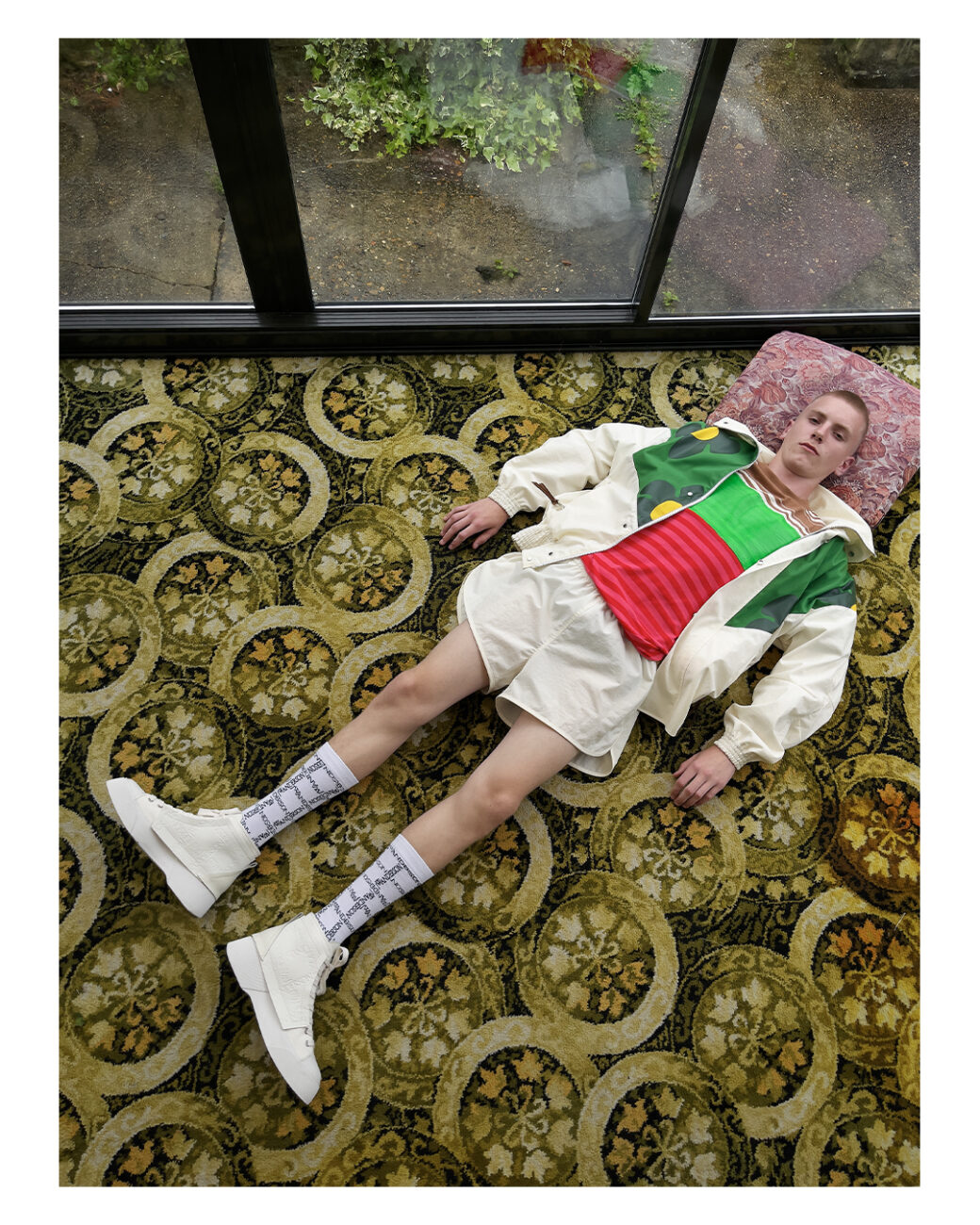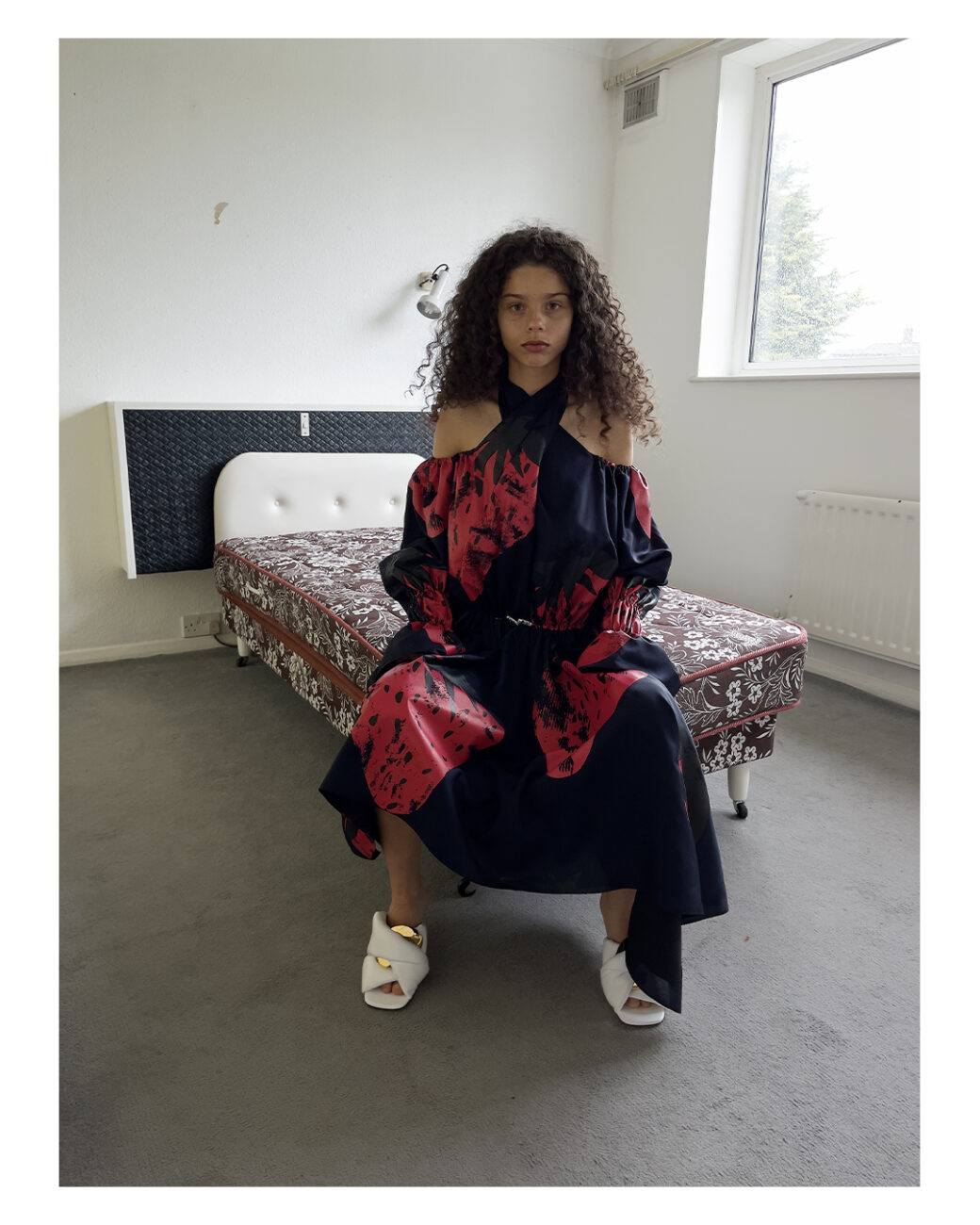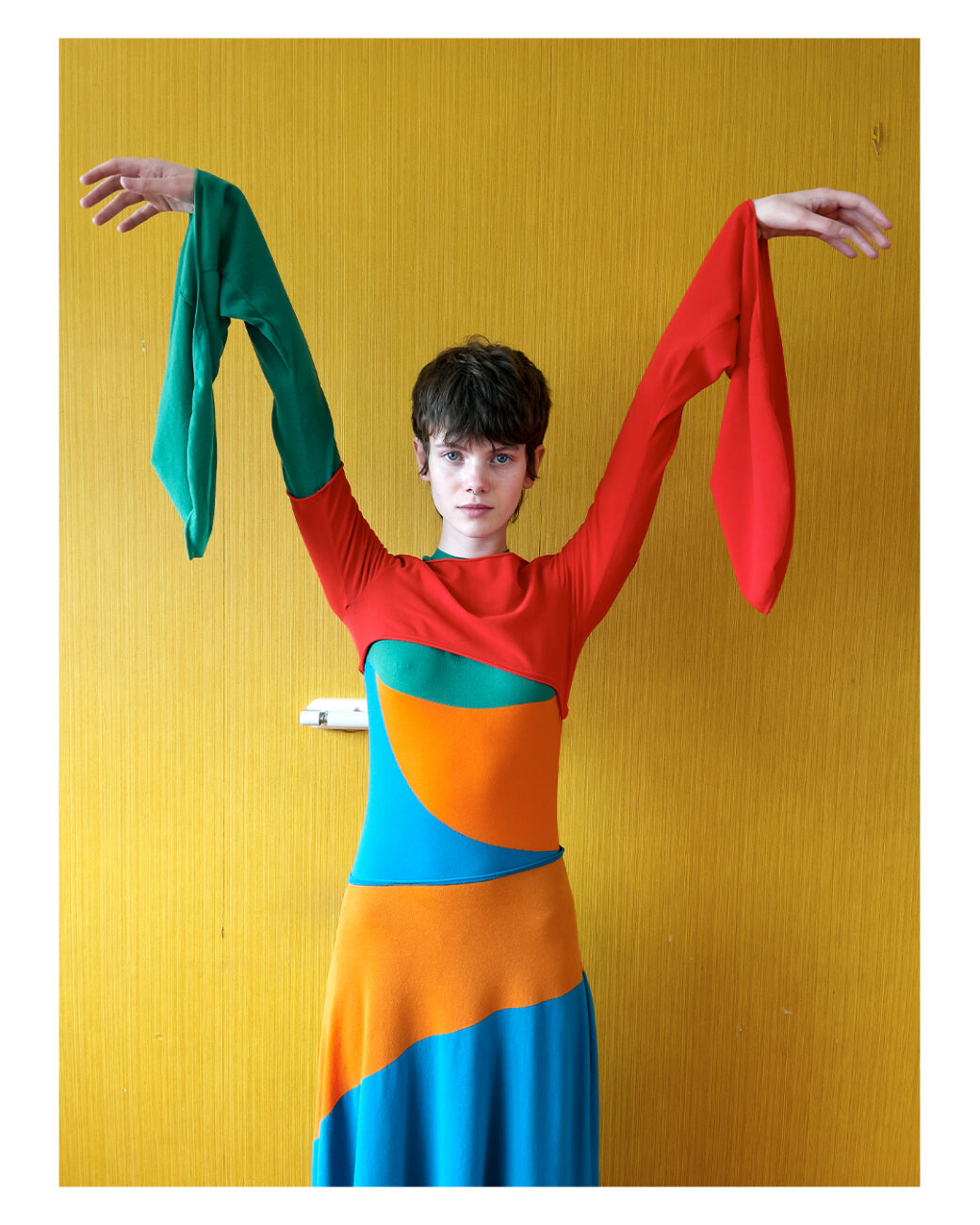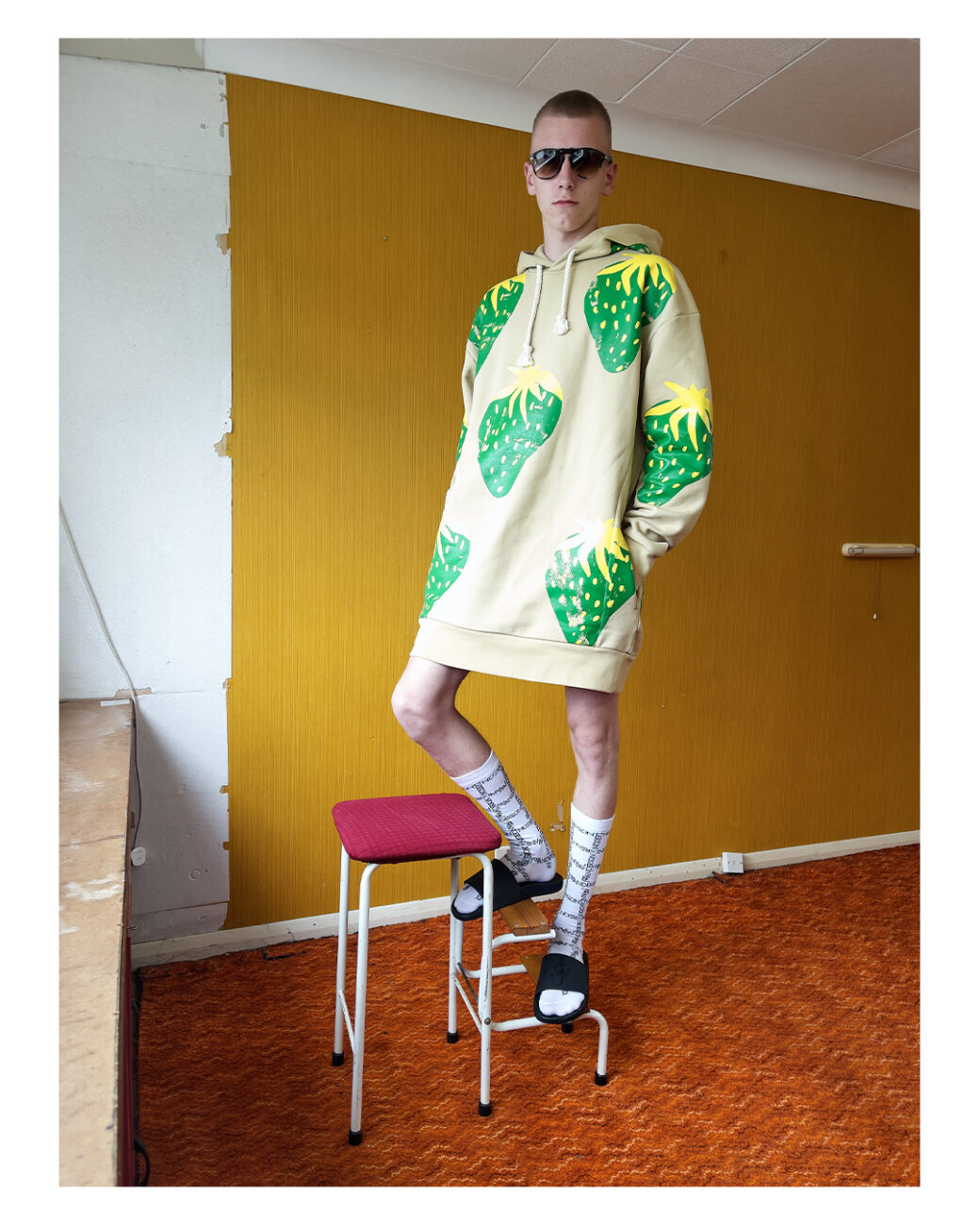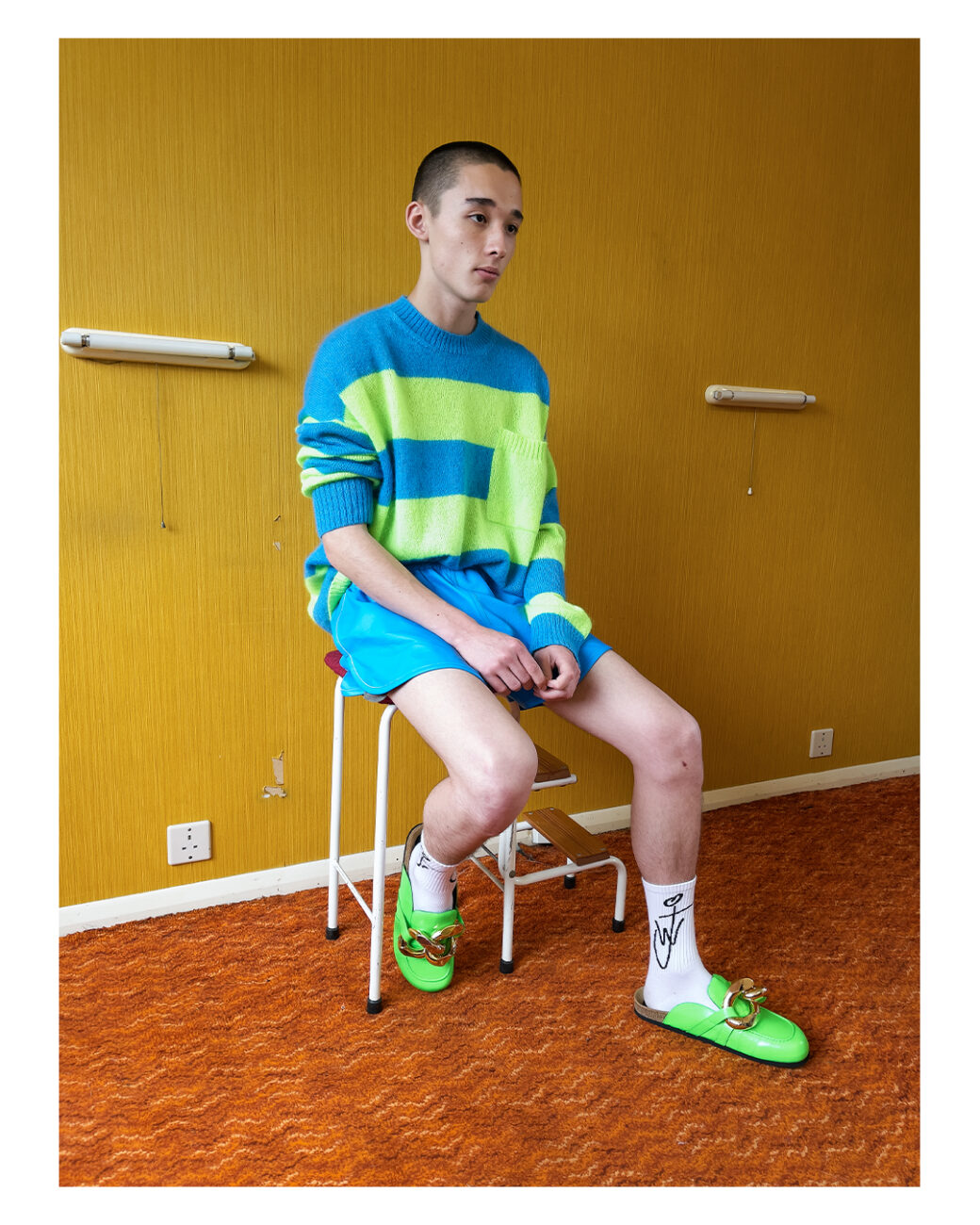 The Women's Resort collection is straightforward but distorted in its use of colour and prints, the collection exudes self-obsessive ferocity. The protagonist is a party girl who dresses in no uncertain terms, mastering the art of nothingness through intense colour choices. Her wardrobe is straightforward, oscillating between rigid and vaporous: tailored jackets; practical blousons; halterneck dresses; short dresses; tank top dresses; comfortable Bermuda shorts and trousers. Stripes, oversized daisies and swirls of colour explode on the surfaces, creating vertigo and movement.