Drusilla Foer is the special guests co-hosting the third night of Festival della Canzone Italiana in Sanremo
Drusilla Foer, alter ego of eclectic Florentine actor Gianluca Gori, is a multifaceted artist who will co-host the LXXII edition of the Sanremo Festival with Amadeus. A decidedly non-conformist personality, Foer gained popularity on the web, before moving into cinema, where she played a role in Ferzan Ozpetek's film Magnifica Presenza. On television, she took part in the Maurizio Costanzo Show, as well as being a regular guest on CR-La Repubblica delle Donne. Last year she also published a book with Mondadori, entitled Tu non conosci la vergogna (You don't know shame). Drusilla will be the first en travesti to appear as a host on the stage of the Ariston Theatre during the Italian Song Festival. Collectible DRY had the pleasure of meeting and featuring her in an editorial, published four years ago, in spring 2018, on the pages of issue n. 7 "Escape to Be".
We asked about her loves and escapes, she answered with the following statements:
# The most moving encounter of my life was a meeting with my own will
# Accepting the way you look is the outcome of a heroic conquest
# Coco Chanel showed us the uselessness of the waistline
# An escape will follow you not matter where you escape to
# If I had to throw either Madonna or Lady Gaga off a cliff, I'd let Lady Gaga take care of it
# The banality of shortcuts is unacceptable
# There's no such thing as invention without inspiration
# If I won a Golden Globe, I'd accept it dressed in Thierry Mugler's Chimera Dress
# Sensitiveness is the only path to originality # by Drusilla Foer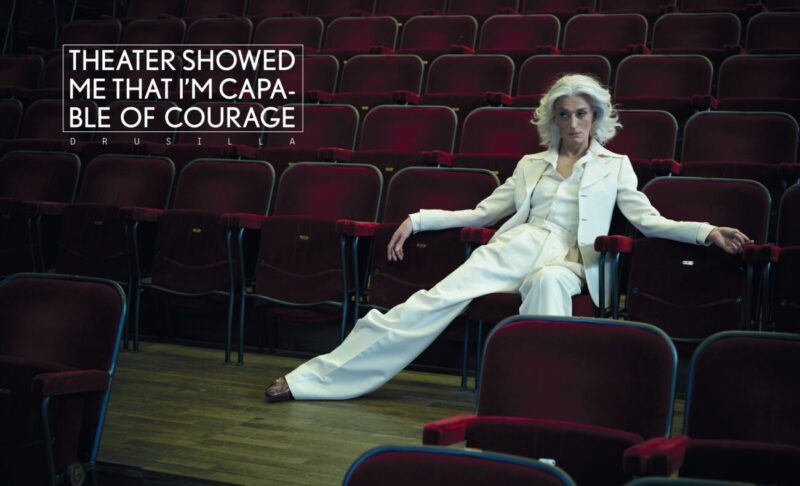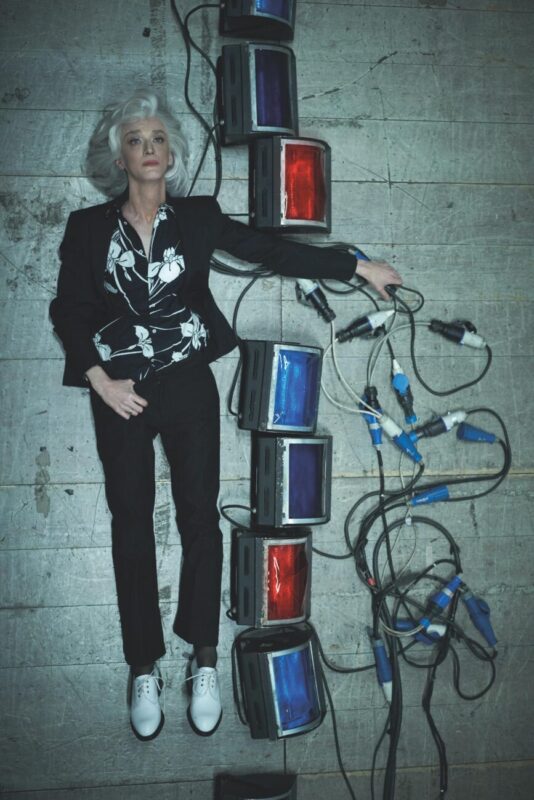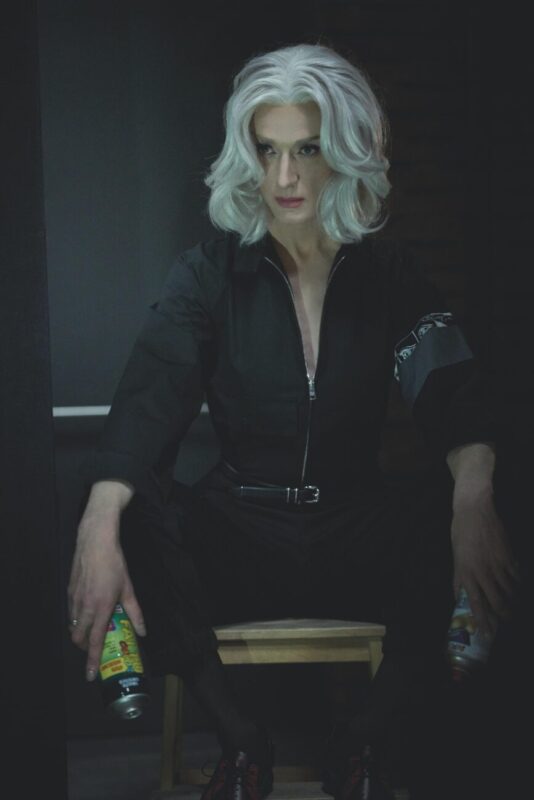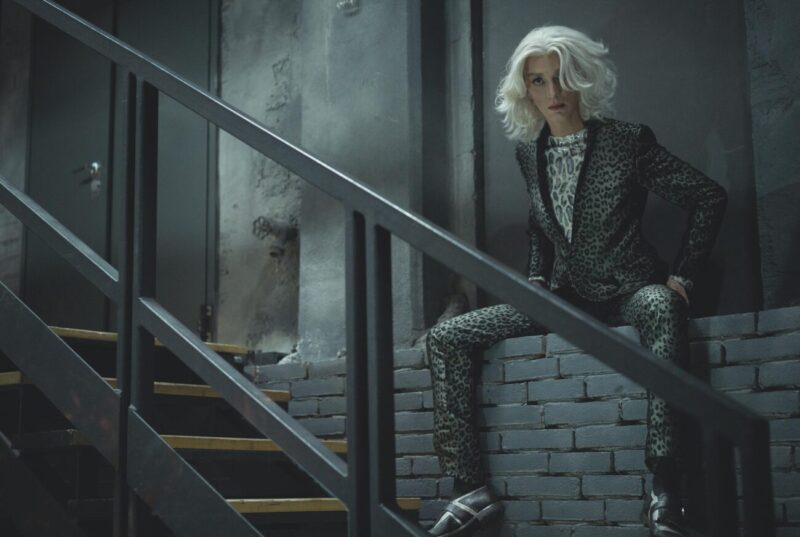 Photography Riccardo Bagnoli. Fashion Michela Guasco. Make Up Mikaela Alleyson @greenappleitaly.com. Hair Piera Berdicchia @greenappleitaly.com. Fashion Assistant Sofia Terzieva. Photo Assistant Ilaria Buoncompagni. Post Production Filippo Guerrieri. Picture set on stage at Teatro Franco Parenti, Milano. Special thanks to Andrée Ruth Shammah, Federico Parenti, Franco Aprile.
Words by Gianmarco Gronchi