A CONTEMPORARY PROJECT IN A CHANGING WORLD – EDOARDO GIAROLI TELLS US ABOUT HIS SUSTAINABLE FASHION
Interview by Diletta Accorroni
DA: Edoardo, you have a background in architecture and design. How did you decide then to start a career in fashion?
EG: Letasca born with the idea of being a single-product. A multipockets vest, perfect to carry (and wear!) your everyday essentials, which combines functionality with an easily recognizable aesthetic identity. It was designed and created to meet a personal need, way before the intention of translating it into a brand.
This first product represented the beginning of a journey, where my time switched from architecture to fashion, two worlds that have many points of contact and from which my creative approach begins.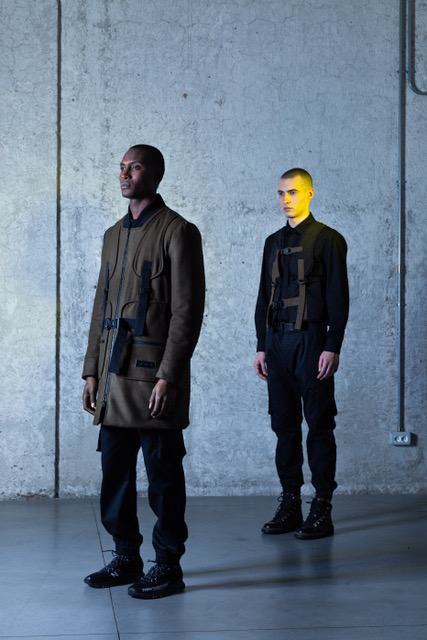 In your Fall Winter 2021 collection (as it is happening with many others, in these last years) the terms "sustainability" seems the mantra. What does it mean to you and how did you manage to make your pieces sustainable?
I think it's a term which is often abused and even if there is much noise around it, this is not always followed by substance and concreteness.
I feel like for many brands it's more a marketing slogan than a real value. However, if you want to have credibility, sustainability needs to be treated properly along the whole process, not only with regards to the final product, through a dedicated label.
I'd like to be totally honest with you, so far Letasca has marginally communicated this topic, because it wasn't considered among the brand's core values, although we use several elements to support our production process – we are Made in Italy, we work with a few suppliers, all of them based 2 hours max from Milan and we buy certified materials only – and for the product's quality that we define "made to last", so very little subject to trends.
Today, this is a theme we are strengthening with dedicated initiatives or collaborations, with the aim of combining the message with a user experience for the consumer, and thus becoming more and more authentic and interesting.
Any goals for Letasca's future?
I do believe the post-Covid scenario offers many inputs for an emerging and dynamic reality. We are working to meet the new needs of the market and also to intensify the dialogue with the consumers, integrating into our collections also a bit of technology. This in order to offer not only a product, but a content, too.
In the medium term I would like the brand to open itself to products considered complementary to the clothing industry. We are a team of architects and designers "out of the fashion system" and we can't wait to explore the product design.