LUMPEN IS FASHION
text by Riccardo Slavik
Lumpen, Lumpenproletariat :
1. The lowest stratum of the proletariat. Used originally in Marxist theory to describe those members of the proletariat, especially criminals, vagrants, and the unemployed, who lacked awareness of their collective interest as an oppressed class.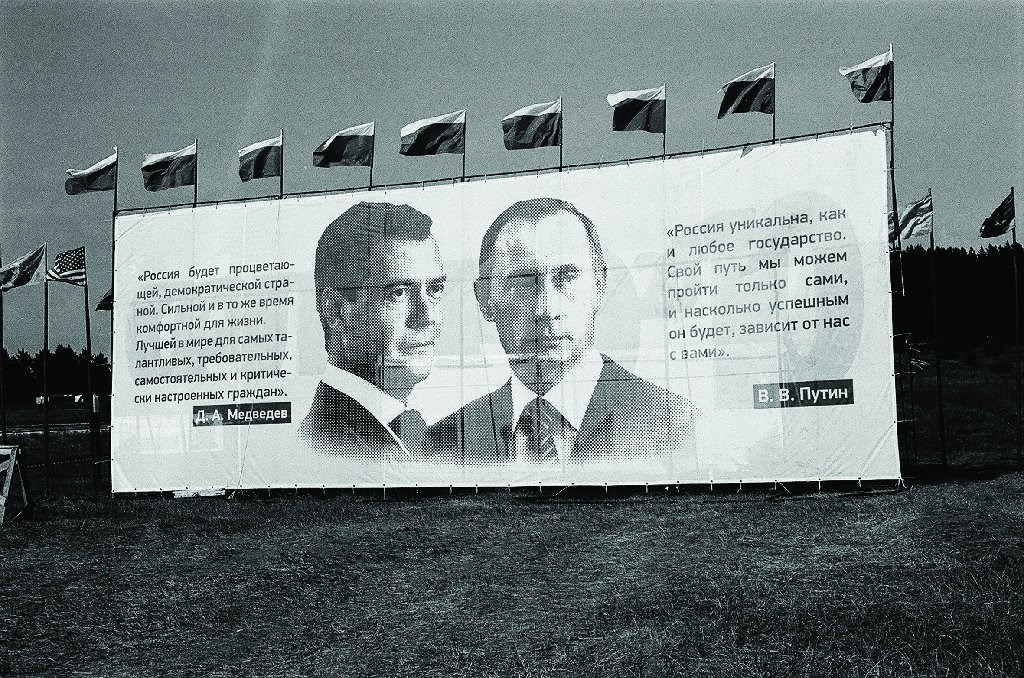 If you haven't heard the term lumpen for a while ( or ever, if you're younger and not excessively prone to sociological studies) it's mostly because it's a rather old-fashioned term, yet, in light of its origins and current menswear trends it seems rather appropriate.
An obvious place to start is new model agency Lumpen, a revolutionary take on the classic notion of Russian models, it offers a diverse selection of boys and girls whose looks are best described as 'striking' . "Once a boy came to me and said: 'So, the era of freaks is here? You collect freaks?'" says agency founder Avdotja Alexandrova, "And I said, 'I don't think they are freaks, I think they are all amazingly beautiful.'" Lumpen models' age varies between 12-40 thus not only challenging fashion's classical ideas about beauty, but also it's internalized ageism. Typical Lumpen models, shown on their website in square, severe images reminiscent more of mugshots than glamour portraits, are pale faced, tatted and pierced boys, lost girls, a certain tower-block angst in their eyes. Scouted in the streets, in clubs, or on social media, part of their allure also an apparent distaste for Fashion and self-obsession, they represent in the extreme a current trend for a 'normal' kind of beauty. This is also the case for Brother, the street-cast all-male modeling agency based in Manchester aiming to inject London-centric British fashion with a dose of northern realism. Many of the boys chosen by founder Michael Mayren are boxers, fighters, or play in bands and have a strong multi-racial look that brings to mind the system-shaking attitude of Ray Petri's Buffalo posse in the mid-80s.
The 'Lumpen' aesthetic isn't then necessarily confined to Post Soviet Russia and its global fashion moment, yet its role in defining it is undeniable.
Gosha Rubchinskiy, for one, is quite at the center of it. Inspired by Russian youth and 90s sportswear, the designer has managed to get a production deal with Comme des Garçons and has fast become a best-selling 'hot ticket' on the runways of Paris, and more recently Pitti. In the last 5 years sports and street-wear have become an unstoppable trend, resulting not just in much trumpeted designer/sportswear-label collabs, but in brands like Palace becoming staples in high fashion shops all over the world. Whereas the typical skate or sports label doesn't need a reason for exploring its heritage, in the world of higher, more 'conceptual' fashion both press and consumers need a 'frame' for the clothes to resonate and mean something, be it even in a subliminal sense. 'Post Soviet Youth' is a perfect case in point, much as Rubchinskiy derides the umbrella term as a ' media invention' there is no denying that modern Russian youth, a generation that's come of age through Perestroika, gives Fashion and Tumblr much fascinating material. A 'post-soviet' generation' whose 'pop' culture only developed in the 1990s, grown up with limited means to buy much beyond black market out-of-favor fashion or behind-the-times sportswear, it provides the perfect sense of nostalgia and exoticism to give Gosha's takes on skate culture and vintage sportswear the kind of extra layer which resonates beyond the trendiness and the hype. His latest show, set in Florence outside an abandoned tobacco plant, was inspired by Pasolini and dedicated to Europe, yet maintained that 'lumpen' eastern block allure in its reworking of once-hip Italian sports labels like Fila, Tacchini and Kappa, and purposefully ill-fitting suits. The look had much more in common with a late 90s take on Pasolini's 'ragazzi di vita', runaways, prostitutes, street boys, than with any contemporary luxury sportswear collection.
Though a close friend of Rubchinskiy's, Demna Gvsalia's design aesthetic ( and pricing policy) at Vetements is quite different, yet it has a similar eastern fascination with western trends and subcultures, seen from a distance and through a distorting lens. What makes the label worthy of inclusion here is its celebration of the banal, its purposeful exploitation of random Tumblr images and obvious, almost trashy, pop references. An oversized Titanic sweatshirt, a weirdly proportioned trench-coat, a one-armed reworking of the classic lumberjack shirt, all could be items found in a trash can by some stylish bum and transformed into Lumpen-couture. The original Titanic sweatshirt, as a matter of fact, has been shot on Slavik, ' Ukraine's most stylish bum', so the concept isn't that far from the truth, and it speaks volumes about the collective label's unashamed pilfering of internet 's ever-changing interactive moodboard.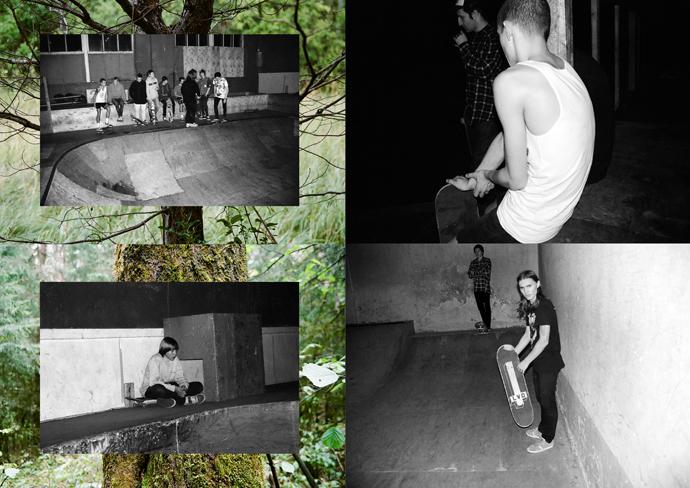 A rather gay take on the trend, hot off the runways of Milano Moda Uomo, is Dsquared2's SS17 late 70s subcultures mix, a heady clash of Mod, Skinhead and Glam. To quote Ken Gelder's The Subcultures Reader :' The skinhead..life-style represents a systematic inversion of the mods- whereas the mods explored the upwardly mobile option, the skinheads explored the lumpen'. Yet eschewing the dapper 'italian cut' suits of the Mods for the utilitarian parkas and mixing the aggressive bleached-jeans and tight polo of the Skinhead with amazing Glam-Rock platform boots the Caten twins ( with the aid of stylist Panos Yapanis) have managed the almost impossible task of blending a cocky, aggressively queer attitude with commercial, proletarian clothes.
Even MSGM, the best-selling emerging brand designed by Massimo Giorgetti has just shown a collection clearly inspired by 90s sportswear and rave culture, another casual mix of vintage sports pieces, acid wash jeans and prints that could be the result of a three-day party weekend or a life on the streets. 'Vagrants, criminals and the unemployed', whoever said they can't be chic?