V&A MUSEuM CELEBRaTES MARY QuANT, THe MOTHeR OF THE MiNISKIrT AND KNiGHT OF ThE BRItISH EmPIRE
Text by: Annarosa Laureti
Nowadays wearing a miniskirt, showing off legs in all their glory, is something very ordinary. However we need to remember that legs, like all female body and spirit too, started to fight for their freedom not so long ago…
It was 1955 and London was in abuzz. The Mod Culture was rising on the streets and a creative 21-year-old student from Goldsmith Art School was opening her small shop in King's Road, Chelsea, the beating heart of the city's subcultures.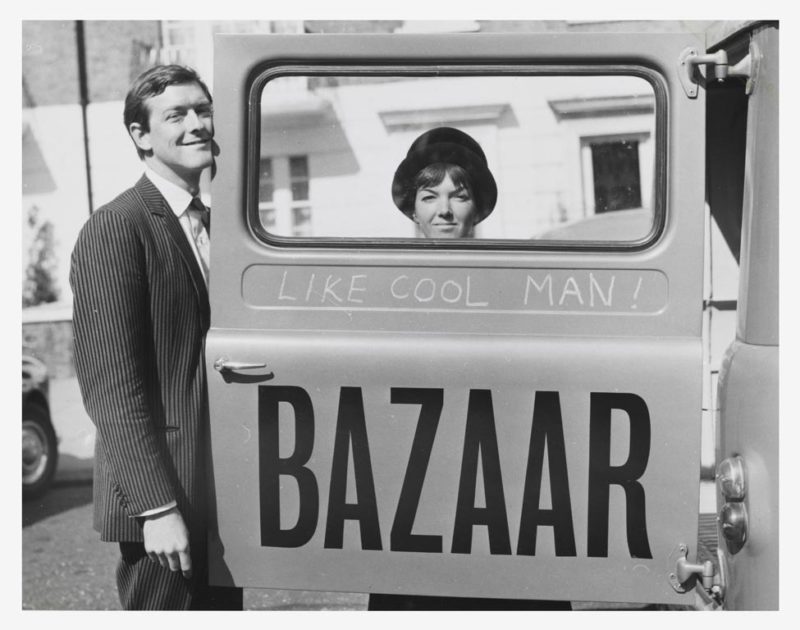 When Mary Quant talks about the revolution she started, she tends to minimize her job: "We didn't necessarily realise that what we were creating was pioneering", she said.
But that young girl who, with scissors in her hands, first cut Londoner girls' skirt off, taught us how a revolution can start just from our wardrobe.
The retrospective set up at V&A Museum pays an homage to this great woman who was able to make fashion less exclusive, opening its doors to a new rebellious generation. "Mary Quant transformed the fashion system, overturning the dominance of luxury couture from Paris." Jenny Lister, co-curator of the exhibition, said "She dressed the liberated woman, freed from rules and regulations, and from dressing like their mothers."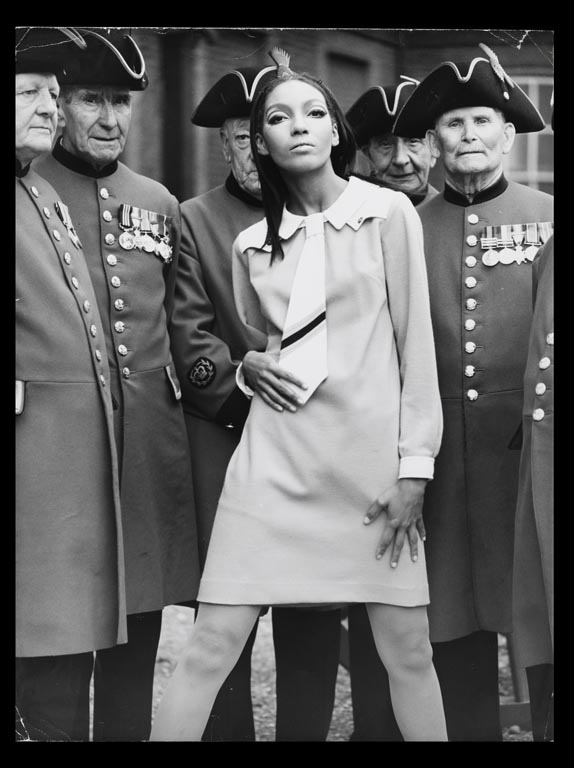 In the aftermath of World War II, the establishment seems to not accept that the society was changing. A creative, forward-looking, and fierce youth began to fight against the retrograde and puritan bourgeoisie.
Freeing the legs from textile constriction was the naturally consequence of the demands raised up by a new young women's generation, powerful and determined not only to conquer a position in the world of business but also, and above all, to take in hand their own life. "If I hadn't shortened the skirts, Chelsea Girls would have done it by their self" Quant said.
The miniskirt, from being the distinctive uniform of the feisty Chelsea Girls, became a truly symbol of freedom and emancipation. Related to the need of dressing up more easily and comfortably, the mini looked as an item very versatile: wearable both during the daily routine around the city and, with the perfect accessory, during the night spent dancing in jazz clubs.
The fuss provoked by the sight of feminine knees wasn't able to halt mini's pathway and, year by year, increasingly shorter hems invaded the streets. Mary Quant simply continued to do her job: satisfy her clientele demands.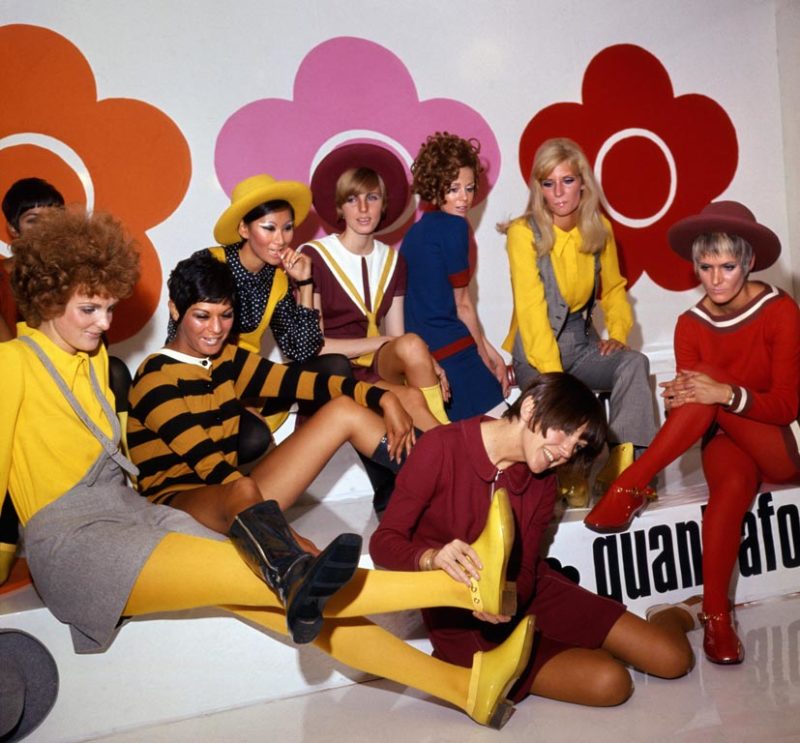 Building up the success of her eccentric "Baazar" in King's Road, two years later, in 1957, Quant could boast, together with her business and life partner Alexander Plunket Greene, a second shop in Knightsbridge. This was inaugurated with a lot talked-about fashion show, where models exhibited boyish garments on the beats of jazz and rock'n'roll music. With her style based on schoolgirl pinafores and masculine tailoring, the self-taught designer conquered the heart of Londoner girls as well as of global stars like Grace Kelly, Audrey Hepburn e Brigitte Bardot, just to name a few.
In 1963 Vogue published for the very first time Quant mini creations and Ernestine Carter of the Sunday Times described that "the year of the legs".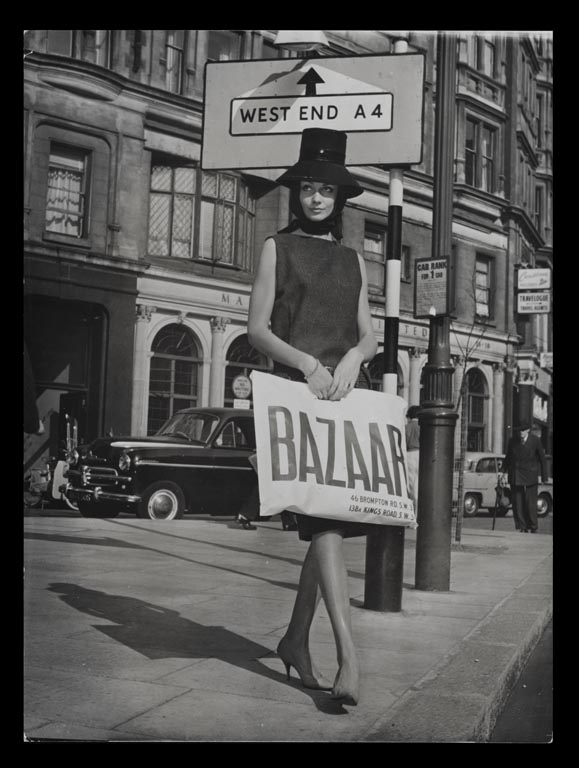 Nevertheless, established fashion kept on undergoing Parisian master couturiers' law and several designers – Coco Chanel at the forefront – harshly criticized above-the-knee centimetres' loss. The circumstances radically changed when, in 1964, the couturier André Courrèges, together with his partner Couqueline, took on Parisian runaways the legendary "Space look", legitimizing – once and forever – the miniskirt also in a reactionary milieu like that of Paris fashion.
Once obtained the high French approval, the mini enter – guilty Princess Margaret – at court and, in 1965, the Queen herself had to settle a maximum length (7 centimetres above the knee) allowed by the etiquette. Honoured as "Knight of the British Empire" a year later, Mary Quant transformed her little shop in a wholesale brand available in department store across the UK and, after her success hit also America – she worked for chain stores and mail order companies – she became "Dame" in 2014.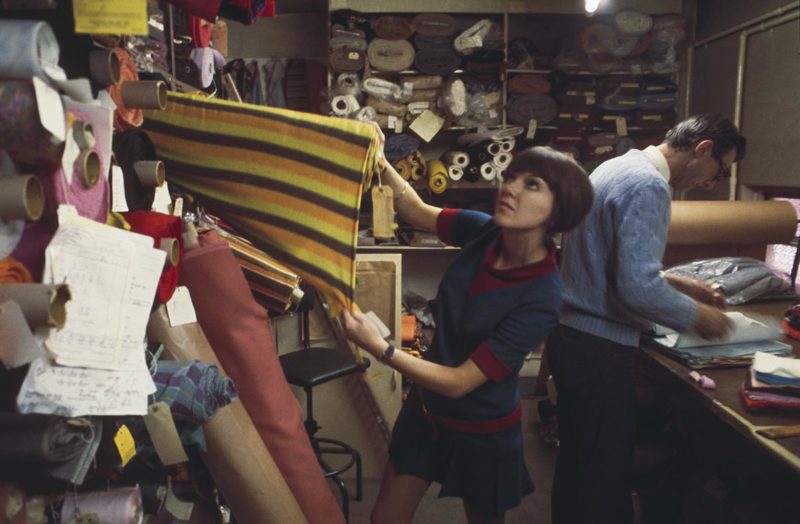 The exhibition, with a selection of over 120 garments as well as accessories, cosmetics, sketches and photographs – the majority of which have never been on display before – recollects those lively times of the amazing Swinging London, from the 1955 to the 1975.
Thanks to a call-out launched to the public in June 2018, the retrospective can boast also of rare Quant items, taken from wardrobes around the country, such as a very early and unlabelled blouse, hats sold at Bazaar, a colourful PVC raincoats as well as a minimum part of the several photographs received that shown off young women wearing their beloved Quant clothes.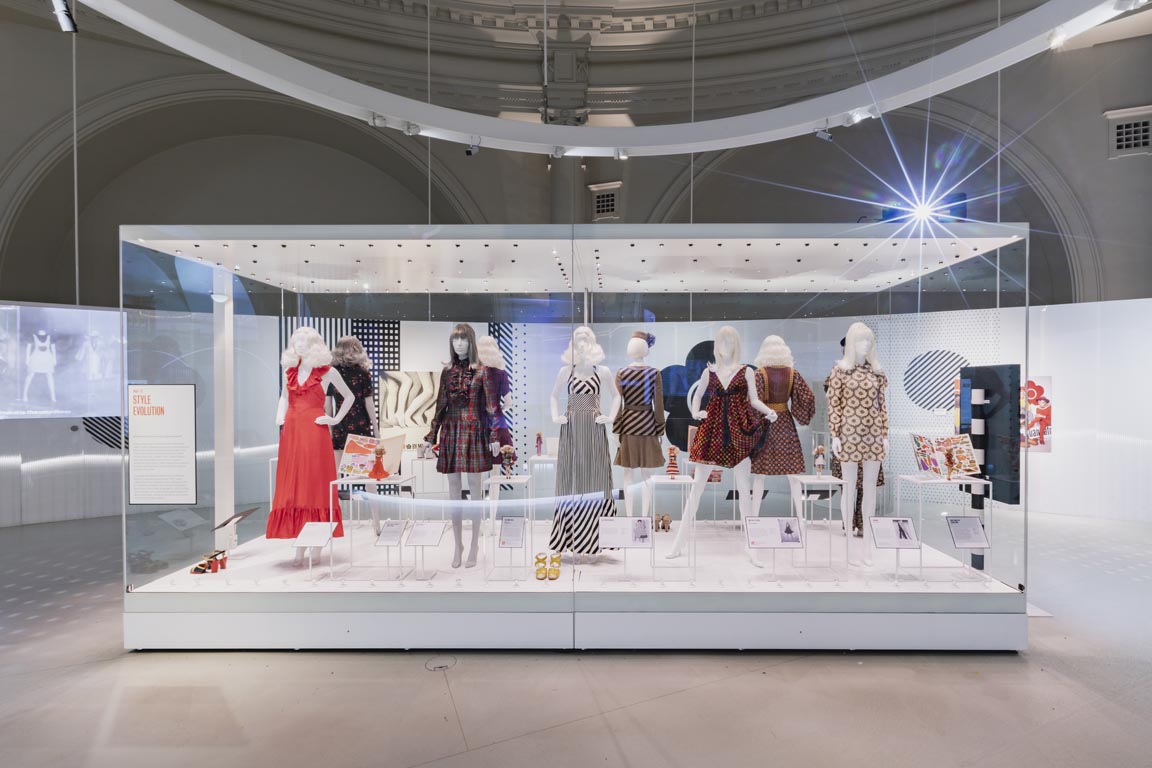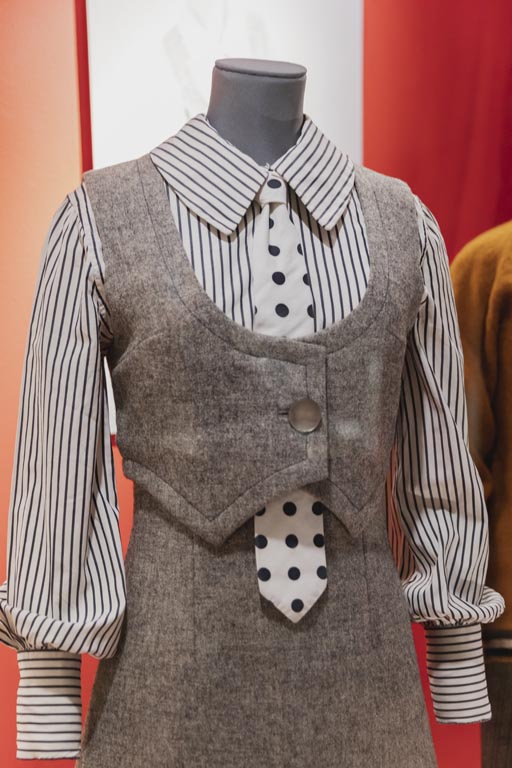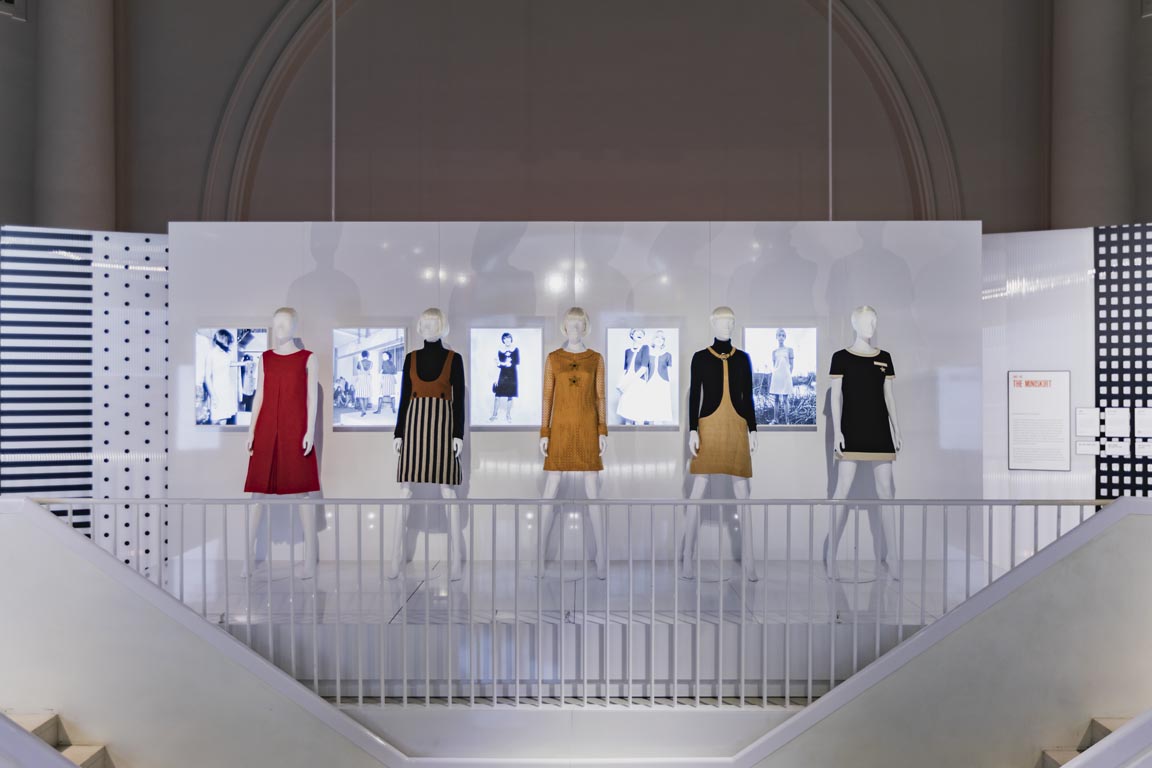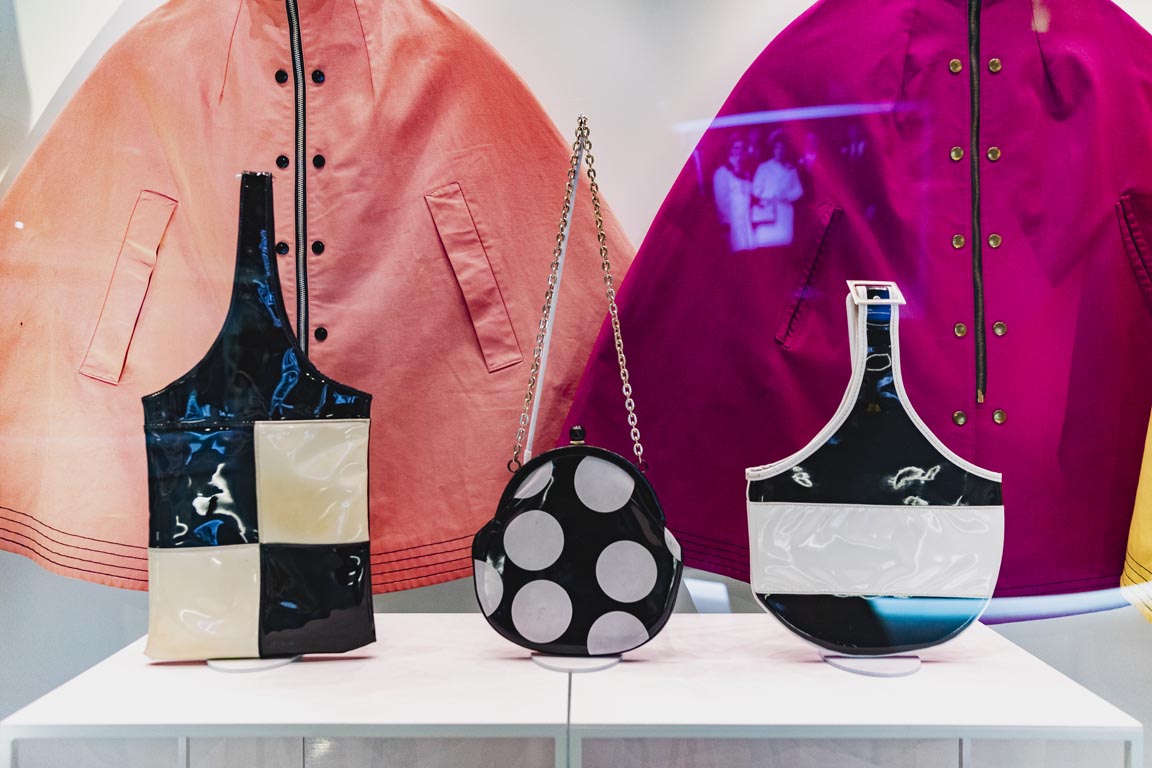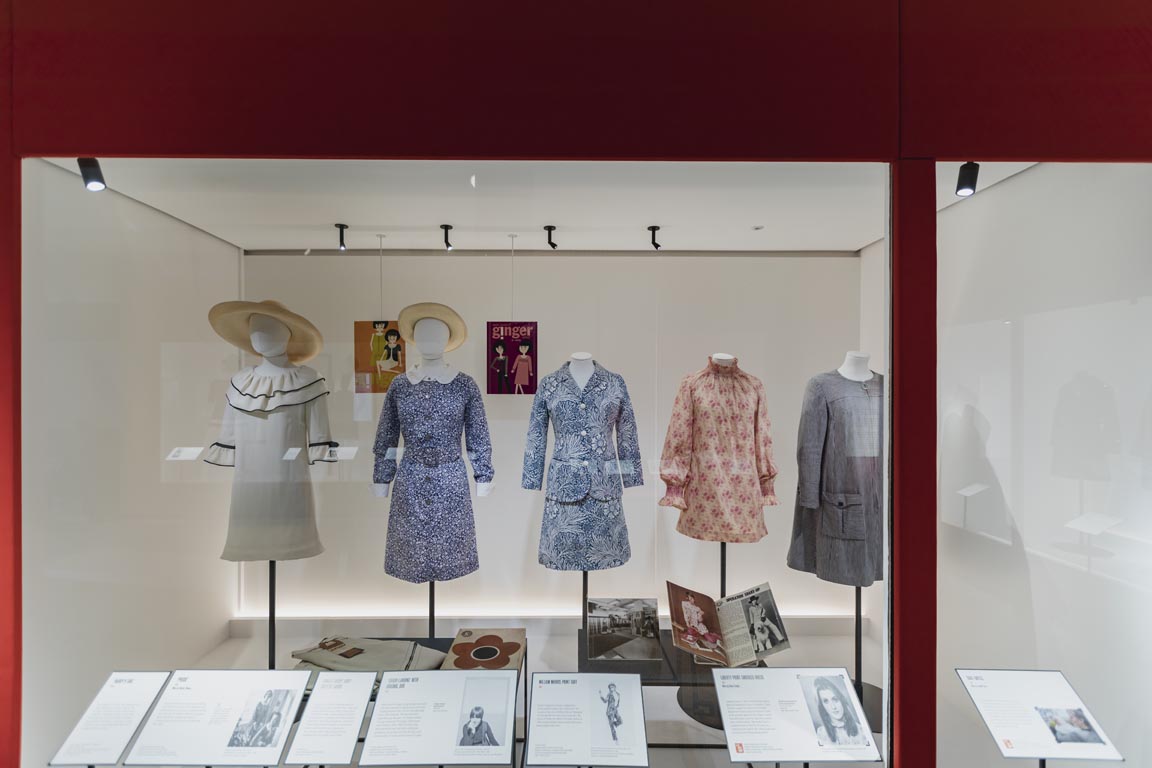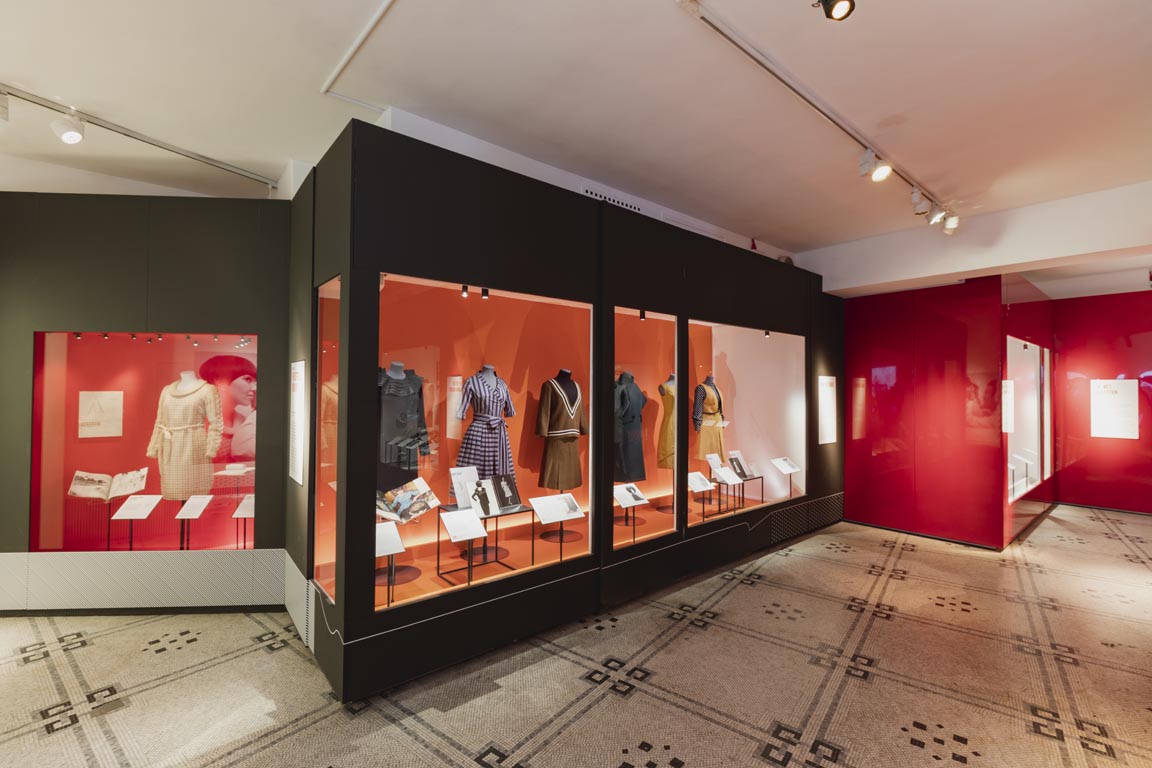 "Mary Quant" exhibition at V&A Museum, Courtesy of V&A Museum
"Mary Quant" exhibition at V&A Museum, Courtesy of V&A Museum
"Mary Quant" exhibition at V&A Museum, Courtesy of V&A Museum
"Mary Quant" exhibition at V&A Museum, Courtesy of V&A Museum
"Mary Quant" exhibition at V&A Museum, Courtesy of V&A Museum
"Mary Quant" exhibition at V&A Museum, Courtesy of V&A Museum
Demonstrating that "Fashion is not frivolous; it is part of being alive today", Mary Quant was a great chapter of the female history. And to those who sees her job rude she fiery responds "Life is rude. Good taste is the death".
"Mary Quant"
Co-curated by Jenny Lister and Stephanie Wood
V&A Museum
From April 6, 2019 to February 16, 2020
Cover: Mary Quant, photograph by Ronald Dumont, c.1967. © Ronald Dumont/Stringer/Getty Images