On cover:
Méditerranée de pierre! by Rudy Ricciotti
Mediterranean. Marble. Map
Rudy Ricciotti. France. Architect, publisher, engineer. Against minimalism. Grand Prix National d'Architecture.
" A sea of craziness surrounded by madmen… "
HoperAperta and the Célibataire (Celibate) Object of Duchampian memory. Not only classical beauty is winner, not only function is adequate
Text by: Martina Barberis Casagrande
This year, during the Milan Design Week 2021 (4-10 September), HoperAperta focuses on "THE CELIBATE OBJECT. For a chamber art à réaction poétique", a theme of Duchampian memory. What is a Celibate Object? Somenthing that cannot be reproduced because it is unable to generate anything beyond itself – a limited edition authorial piece – but also a theme with an impossible solution.
"Célibataire" means having a clear idea of one's identity, who I am, where I am and, above all, what direction I am moving in. Such an interesting focus for the current historical period. It seeks, through one's uniqueness, a dialogue with others, not by virtue of similarity but through a dynamic integration between differences, which means not falling into a mannerism that is an end in itself but searching for an interpretational figure to share with others.
And "Duchampian memory"? Marcel Duchamp, one of the most famous artists of the 20th century, is the author of provocative works through which he crossed the borders of modern art, starting to create the basis for contemporary art. Duchamp struggled to adhere to certain patterns, in painting as well as in life: a bachelor example? He could. In the autobiography of the iconic art collector Peggy Guggenheim, Duchamp is described as a beautiful man: in Paris he dictated trends, had suitors, was an elegant man and an assiduous chess player. He wanted to be free, free from the schemes that were imposed, even in art: desecrating and provocative, he claimed that a purely mental operation of choice transforms a common object into a work of art.
HoperAperta is a cultural reality, a startup centred on arts, and related to other areas such as design and architecture. It is a project which brings together different kinds of expertise, companies, artists, architects, curators and designers, all invited to collaborate on a single path, and that offers limited edition art-design objects.
The exhibition, organized by HoperAperta, will be held during the Fuorisalone (Milano Design Week 2021) at Wannenes Art Auction (Palazzo Recalcati) and Palazzo Touring Club Radisson Collection Hotel, partners of the exhibition, together with 5 Vie Art+ Design.
2021 Collection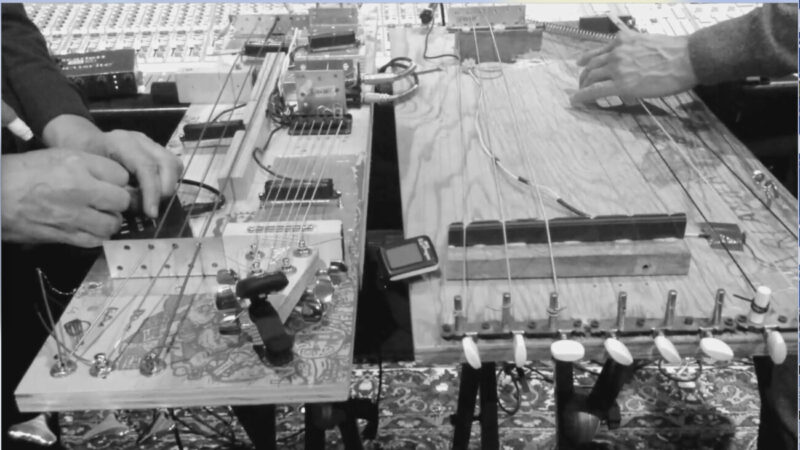 Slow Blur (in the future everything will look blurry), a film by sound artist Steve Piccolo
The video installation brings together images of a sound performance featuring instruments made and played by Luca Formentini and Stefano Castagna and the voice of Steve Piccolo.
Video installation. Sound Art
Steve Piccolo. New York. Jazz Music
"It is a long-term project that aims to find something deeper in karaoke, the epitome of musical obviousness".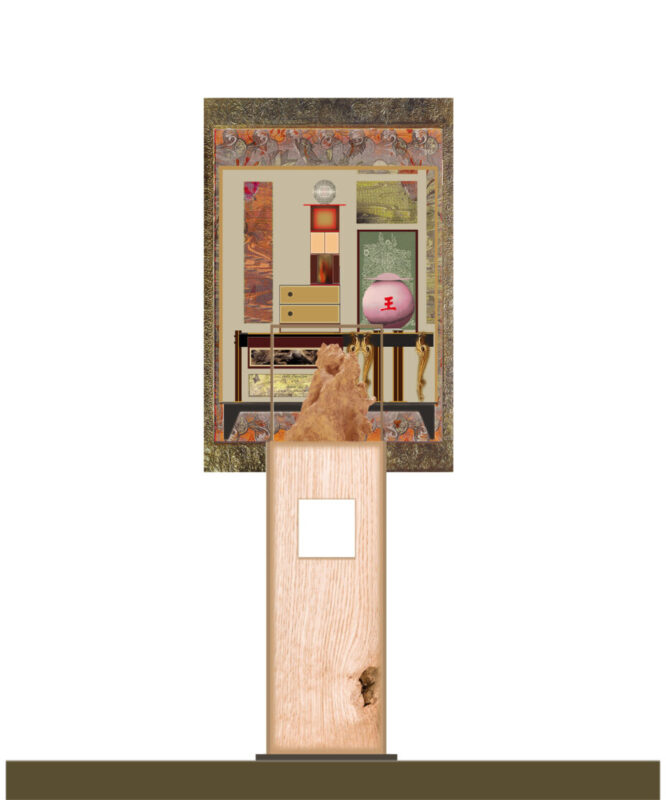 Of furniture of invention by Maurizio Barberis
Artworks. Imaginary
Maurizio Barberis. Color theory. Applied Arts
"Imaginary furniture, represented in two-dimensional form, precipitates and materializes in a series of sculpture-domestic objects in terracotta".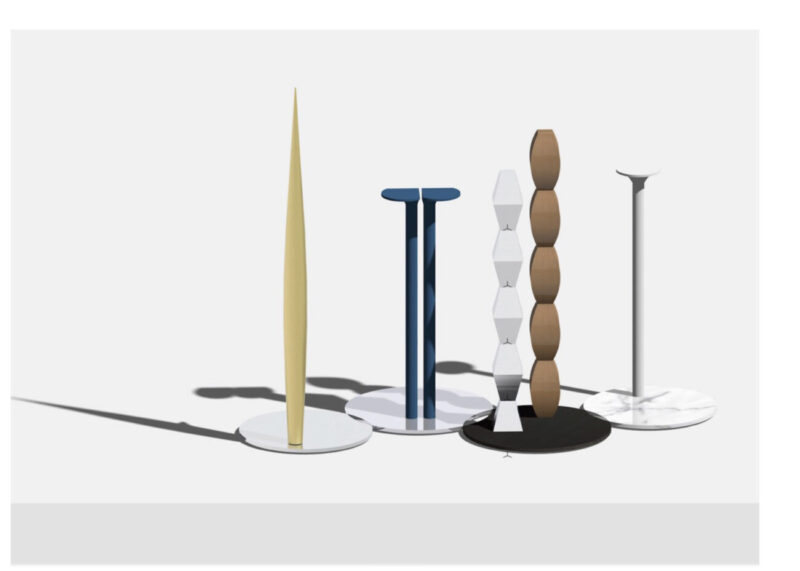 The endless weave of Alfonso Femia
Infinite column. Brâncuși. Totem
Alfonso Femia. Atelier. Mediterranean. City-territory
"The column, primary structural element for architecture, becomes a Totem, made from recycled metal".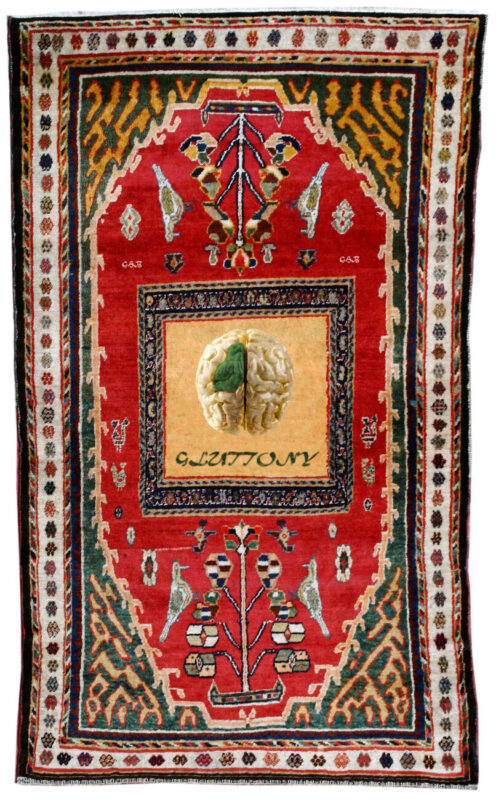 …If the Carpet is hung by Dario Ghibaudo
Votive Icons. Wall Carpet
Dario Ghibaudo. Museum of unnatural history. New World
"All men, of whatever race and religious creed, when faced with vice, activate the same brain areas".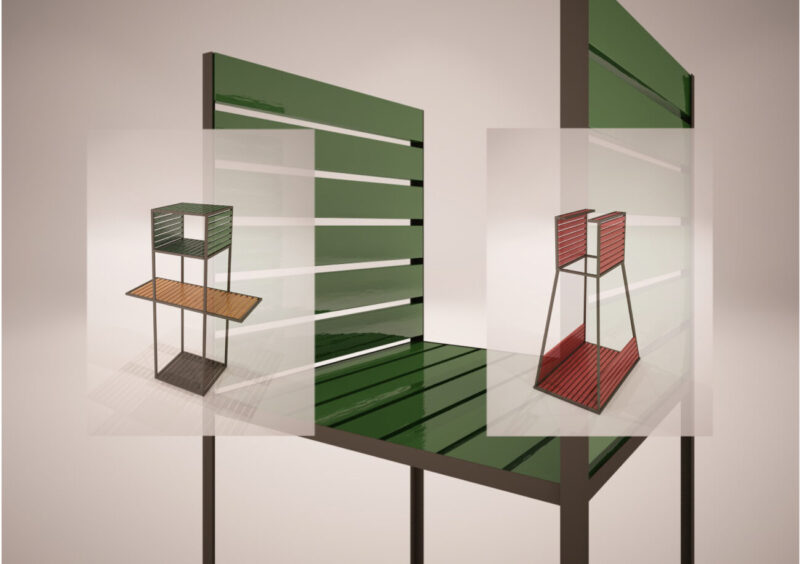 The Town Musicians of Bremen by Duccio Grassi
Burnished iron. Terracotta
Duccio Grassi. Architecture. Matter
"Grassi's research goes toward the sense of perceived matter".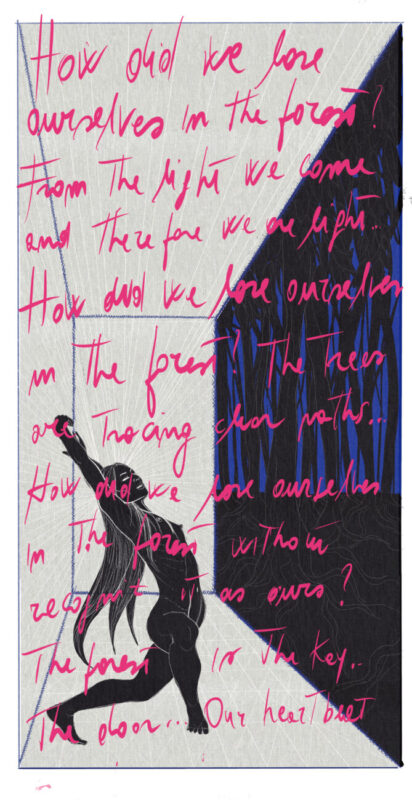 How did we lose ourselves in the forest? by Tiziano Guardini and Luigi Ciuffreda
Tapestry. Eco sustainability
Tiziano Guardini. Fashion design. ECOture
Luigi Ciuffreda. Museography. Architecture
"The mind sometimes lies," Guardini says, "and projects us into an isolated view of ourselves that sets us up to act as unique, celibate beings".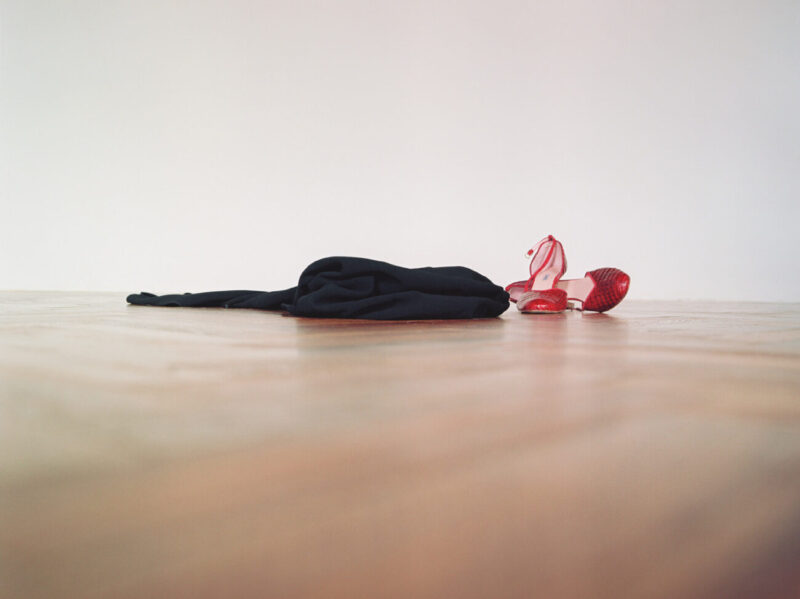 Fragments by Roberta Orio
Photography. Personality. Gestures
Roberta Orio. Identity. Traces. Community
"The garments, the footwear, become the protagonists of a possible reading of the one who has worn them and placed them in a pose"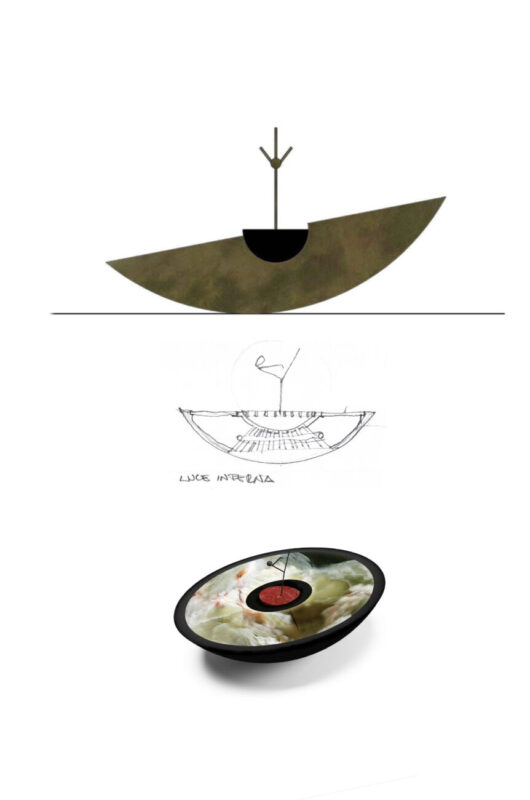 Balance by Davide Valoppi
Laws of stability. Dancer. Perceptual disorientation
Davide Valoppi. Matter. Metal and wood
"For Davide Valoppi, célibataire manifests itself as a perceptive disorientation which becomes the existential condition of a contemporary fragility".