MIU MIU LAUNCHED A WEB SERIES DEDICATED TO THE IRREVERENT MIU CONFIDENTIAL BAG
TV series mania has infected everyone, nobodies excluded! Also fashion houses began launching ironical serializing adv campaign to follow on the web. Usually made of micro funny episodes, this new kind of advertising can get the public more and more into the item promoted, also smiling out of it.
"Bags Don't lies" by Simon Cahn is the ultimate fashion series launched by Miu Miu. Undisputed star of this irreverent short film – starring by Coco Gordon Moore and other sweet Miu Miu girls – is the Miu Confidential bag that, throughout three different mini episodes shows us a great personality but above all "a very big mouth".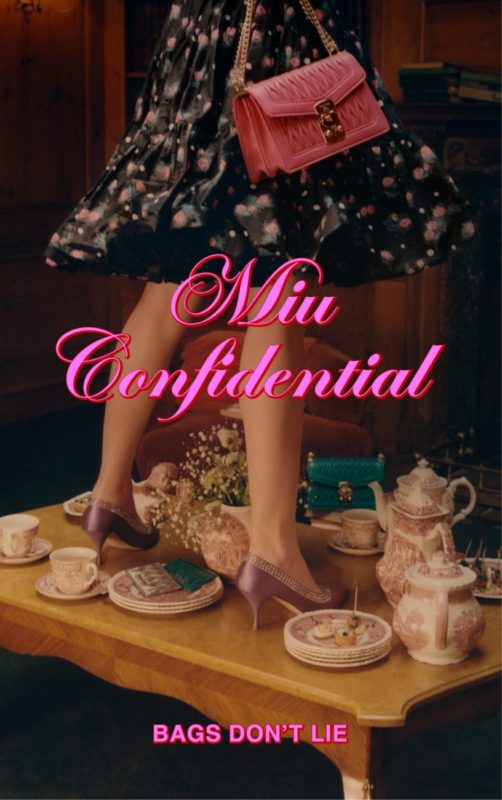 As we can easily assume by the very series's title, in fact, Miu Confidential can't (and don't want too) be false! Always following her beloved owner during her daily Londoner routine – from the morning appointment at the nail salon to the afternoon rendezvous at the book club, till the evening party – the bag acts the part of the crusader of justice revealing secrets behind all the Coco's little white lies.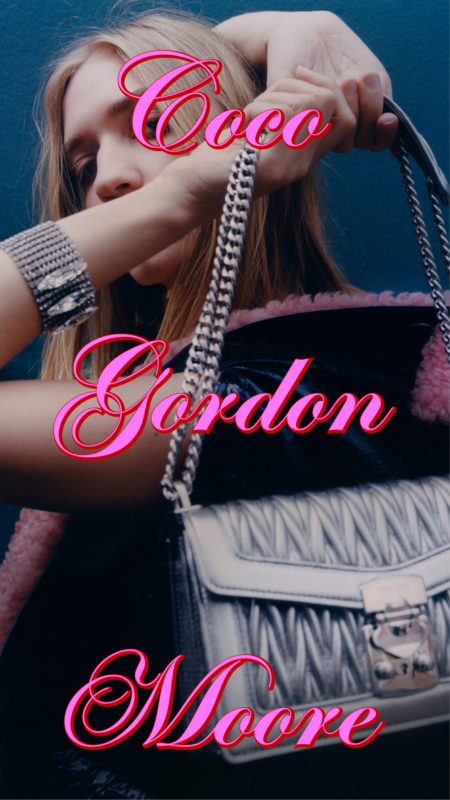 Extremely funny and ironical ,"Bags Don't Lie" series plays with the idea that the bag is that female item designated to keep and protect all the women's secrets… and that's nothing more real! From Mary Poppins's bag to Miu Confidential – featured by a metalassé surface and a gold little lock – the bag we choose always become our own treasure chest to protect.
So be careful of our favourite accessory also keeping attention to all the things we confide to it!
Watch the full #MiuConfidential "Bags Don't Lie" series at Miu Miu