C.P. COMPANY'S FW20 COLLECTION CARRIES YOU INTO THE CLOTHING OF THE FUTURE, WHERE ERGONOMIC AND AESTHETIC VISIONS PERFECTLY BLEND WITH THE BIRTH OF A NEW URBAN NATURE
Text by: Fiammetta Cesana
Forerunner of the functionality of military vintage style, since 1978 C.P. Company has proposed a fashion imaginary which combines work and sportswear through the refinement of its fabric research and innovative garment dyeing techniques.
For Fall Winter 2020, the designer Paul Harvey expresses the brand's forward-looking vision with the project "Next Landscape", inspired by the transformation of Chernobyl. Among crystal jackets and new versions of the iconic Urban Protection Metropolis, Harvey develops a positive scenario of a future urban environment, where nature is being widely welcomed in the city space, finally growing vitally and spontaneously between the essential architectural forms.
Throughout reference images of the abandoned and now overgrown Ukrainian city, C.P. Company has created with this collection a series of structural elements that together represent the entire spectrum of this hypothetical next landscape.
An apocalyptic ground gives the sense of rebirth, of hopes towards a green city to live respectfully and functionally.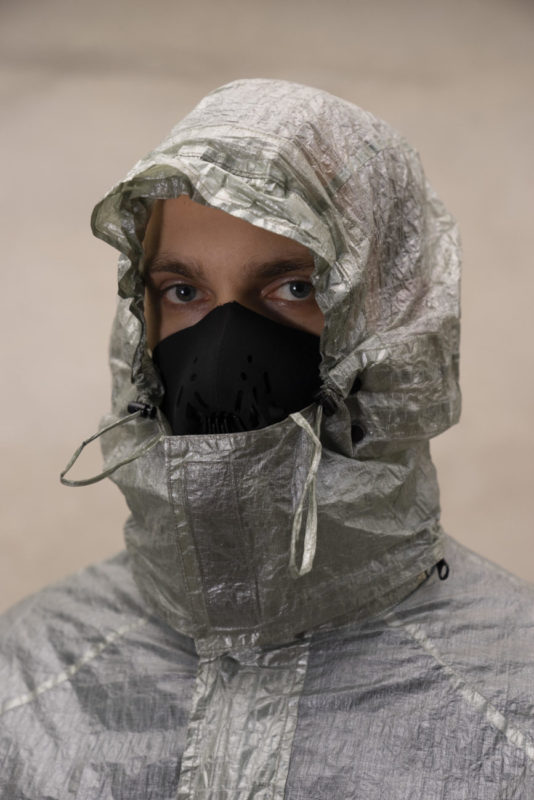 So what are the top items to be cool and comfortable in the next landscape's lifestyle?
The Dyneema, GoreTex Xenia and Infinium as well as crystal jackets made from a dyed achronic flat profile nylon with visible structural accents. Issued for the first time in 1999, then, the iconic Urban Protection Metropolis jacket, today in ultralight and high-performance versions, presents an elaborate system of storage pockets, which is repeated, retuned, and expanded into new ergonomic formations throughout the collection in a ghostly brand's signature of what functional clothing might mean in the future.
Also transparencies and colors plays are at the core of the next generation glamour. Puffer jackets and lighter weight windbreakers turn into portholes where it is possible to see the inner part of the item, creating fascinating effects. The exclusive proprietary fabrics for FW20 are the D.D. Shell and the Outline, declined in a palette that goes to the coldest light blue to the warmer earthy colors.
D.D. stands for Direct Down way, which highlights another important technique that C.P. Company's employs to overcome current working hindrances. With such operation indeed, the tunnels holding the padding are first sewn, and then filled using injector funnels, in order eliminate the loss of feathers through the seam holes and also make the finished garments softer. The lack of feathers under the tunnel seams also adds a chiaro/scuro element to the finished pieces.
To make this collection a real benchmark of future fashion's work and style, C.P. Company carries out sophisticated fabric treatments in line with the given urban context. It developed a series of "taslanised monobava" nylons and used complex garment dyeing processes to merge the city's architectural elements with the organic and the atmospheric presence of the next landscape.