Chanel Coromandel collection tells a longtime story of Asian emperors, French sailors and unexpected treasures…
Edited by: Fiammetta Cesana
"The first time I saw a Coromandel screen, I cried out: it's so beautiful! I had never said that about any other object". In the 1910s she discovered the Chinese screens, which became not only her favorite home decor – located from the mansion on Avenue de New-York, to the suite at the Ritz Paris, and the villa in Lausanne – but also a symbol of the elegance and baroque research of Gabrielle's style.
These lacquers evoke a theater of emotions and historical references, from mythical China, Imperial Cathay and the Coromandel Coast of East India, becoming for the designer a portal of inventiveness and imagination. "When I look at this screen in the evening, for example, I see doors opening and knights setting off on horseback"…
For the first time the maison presents a fine jewelry line inspired by these screens, that Gabrielle claimed as her element.
Where do actually Coromandel screens come from?
In the 17th century, sailors under Louis XIV would cast off from Brest or Bordeaux to skirt around Africa, steer clear of the French and Bourbon isles, and head toward the coast of Cholamandal, on the Eastern side of India, transformed by foreign tongues into "Coromandel". They went in search of the pearls and jewels recounted by Marco Polo in his Book of Wonders, but, instead, met Chinese merchants, who had traveled from the court of the Emperor Kang Xi. Their Junks contained fabulous objects – jades, porcelains, ornaments and screens covered in lacquer – a technique as yet unknown in the West.
The lacquer was made from a vegetable resin that was heated, filtered, purified, and then meticulously applied onto the wood in successive layers, dried and polished, and then repeated, until the lacquer reached a thickness of three millimeters. It was this that ensured the lacquer's hardness and incomparable shine. This ancient method was called "Kuan Kai" ("incised colors"), a reference to the designs and motifs made by incrusting precious stones and mother-of-pearl into the lacquer. These Chinese lacquers became extremely sought after in 17th century Europe, before they were replaced by the less-sophisticated "Vernis Martin" technique in the following century.
"Lacquer is my element. It's not something that jumps out at you. I've bought thirty-two screens and have given many away, but I've kept enough to upholster my home" – Gabrielle Chanel
What about the haute joaiellerie collection?
It is made up of fifty-nine pieces, with twenty-four that are entirely unique. The motifs dear to Gabrielle are reworked around three themes: floral, noticeably recalling her signature flower, the Camellia; animal, through the bestiary of Coromandel; and mineral, reflecting her love of crystal and gemstones.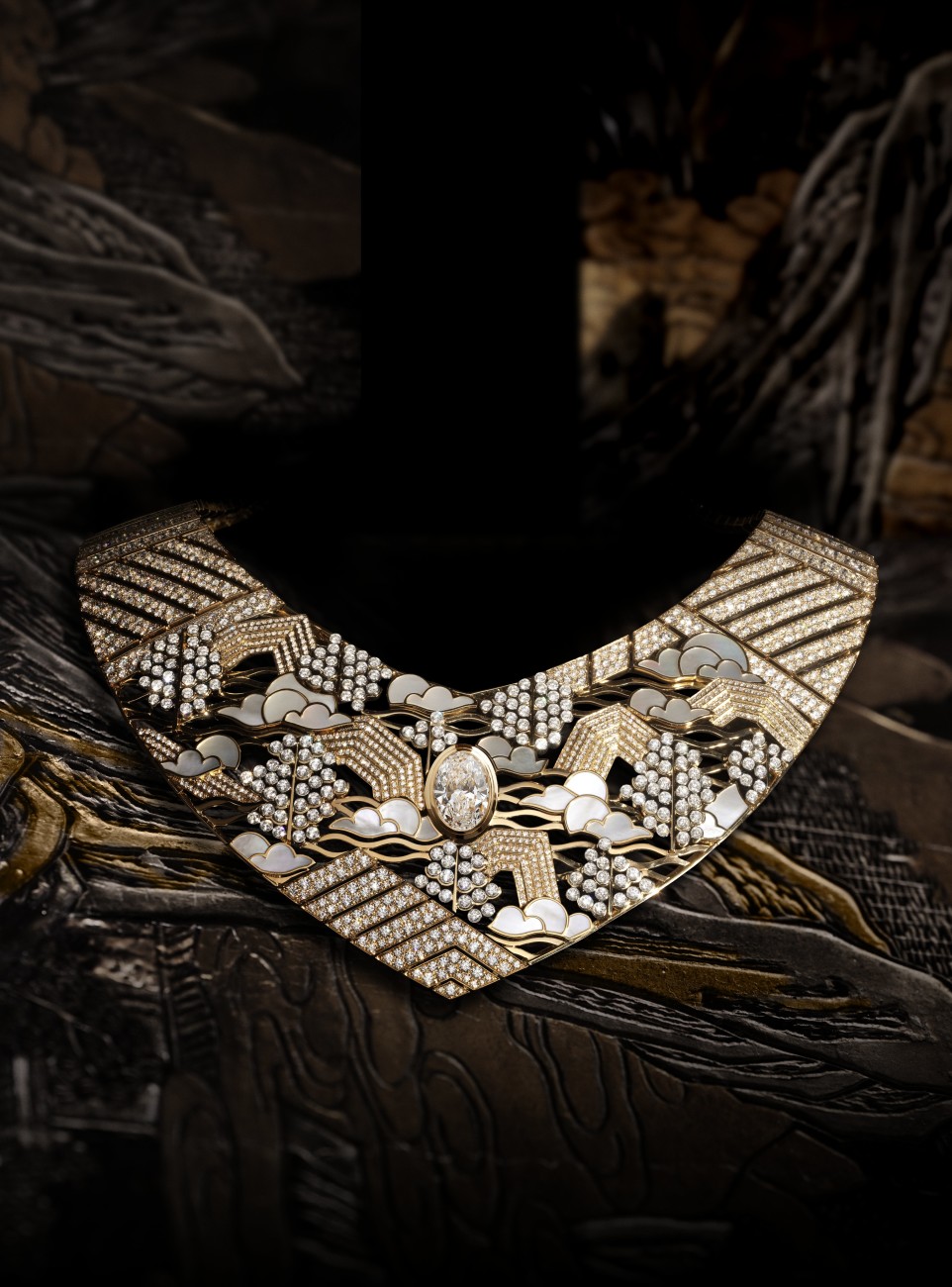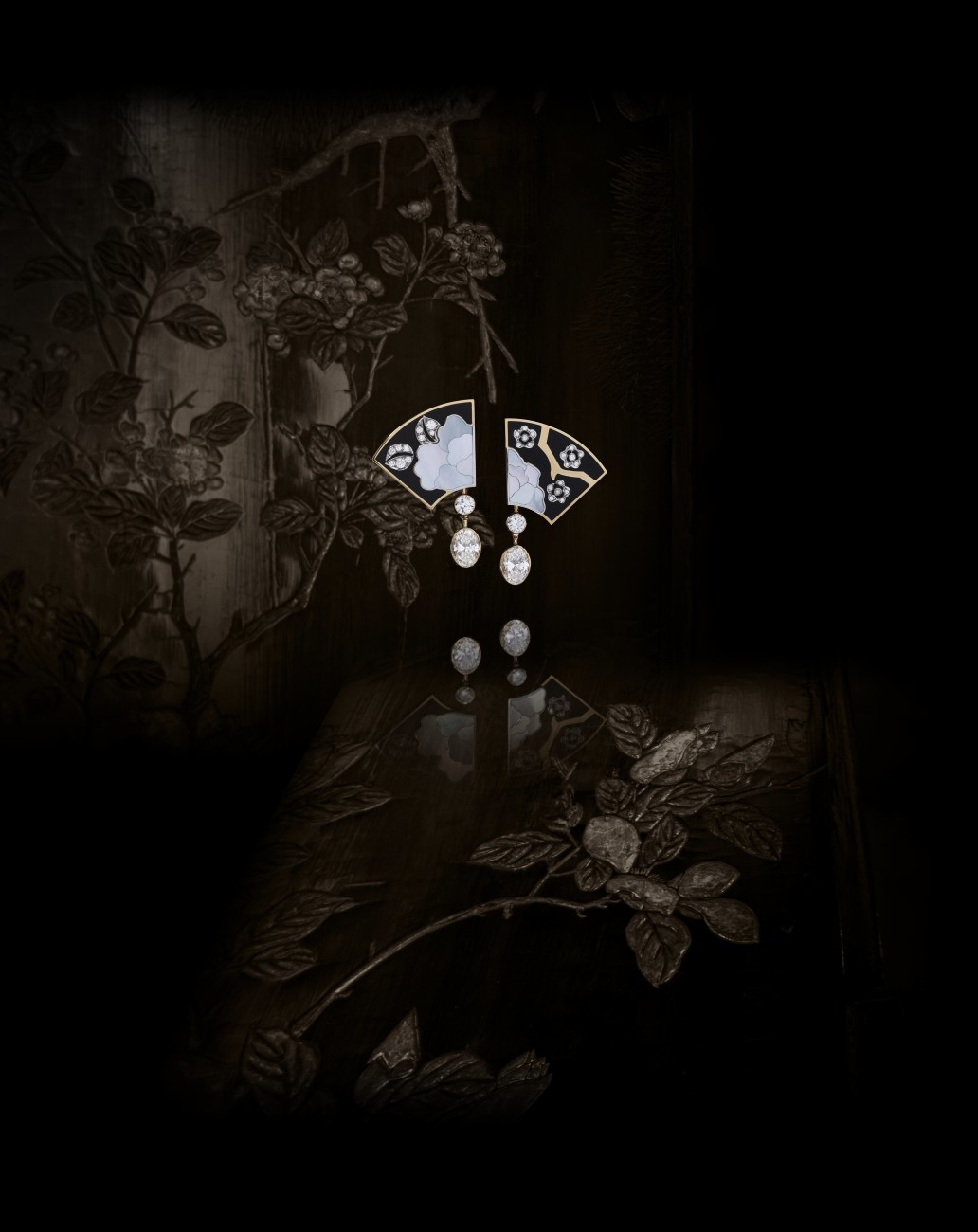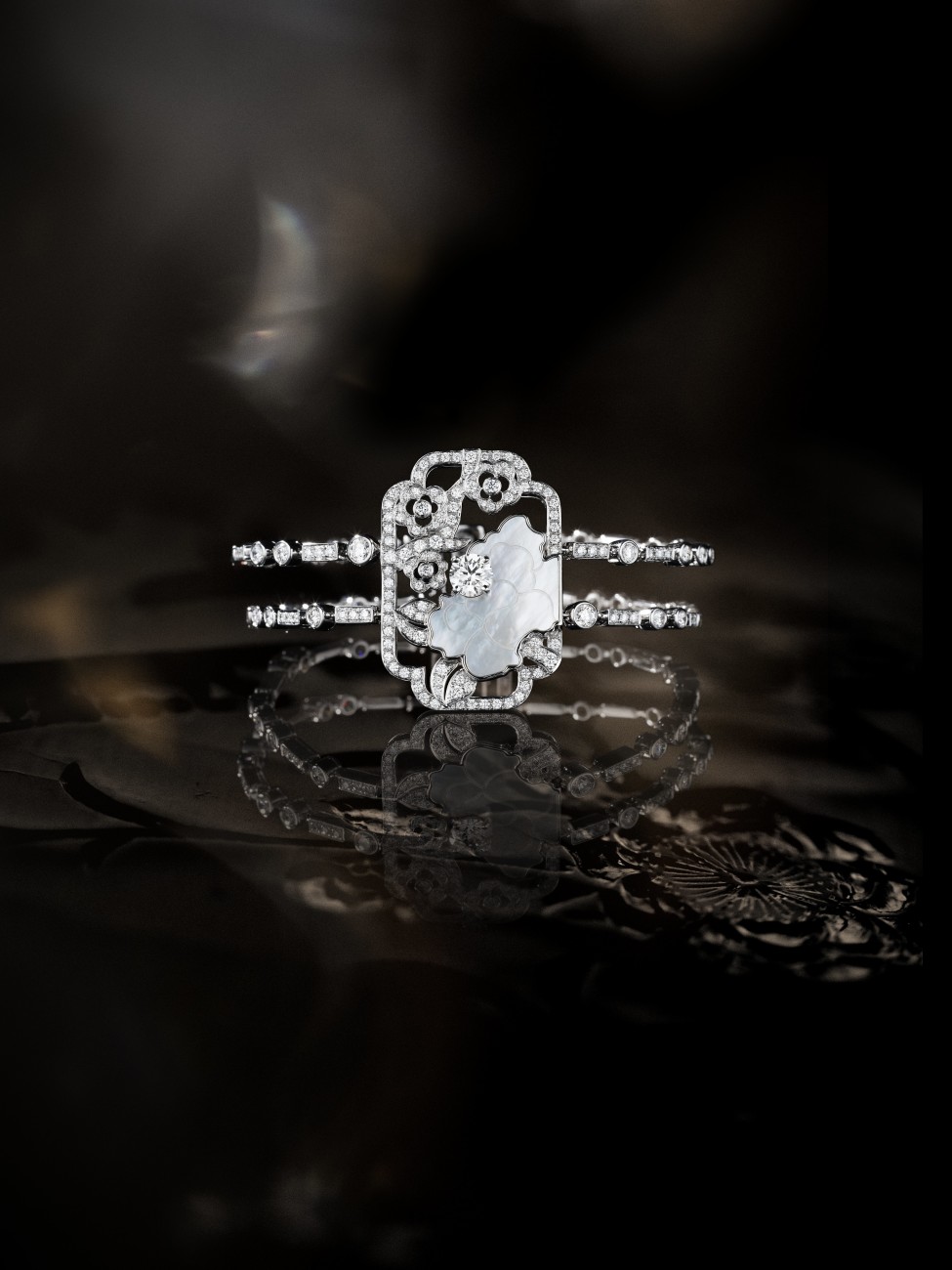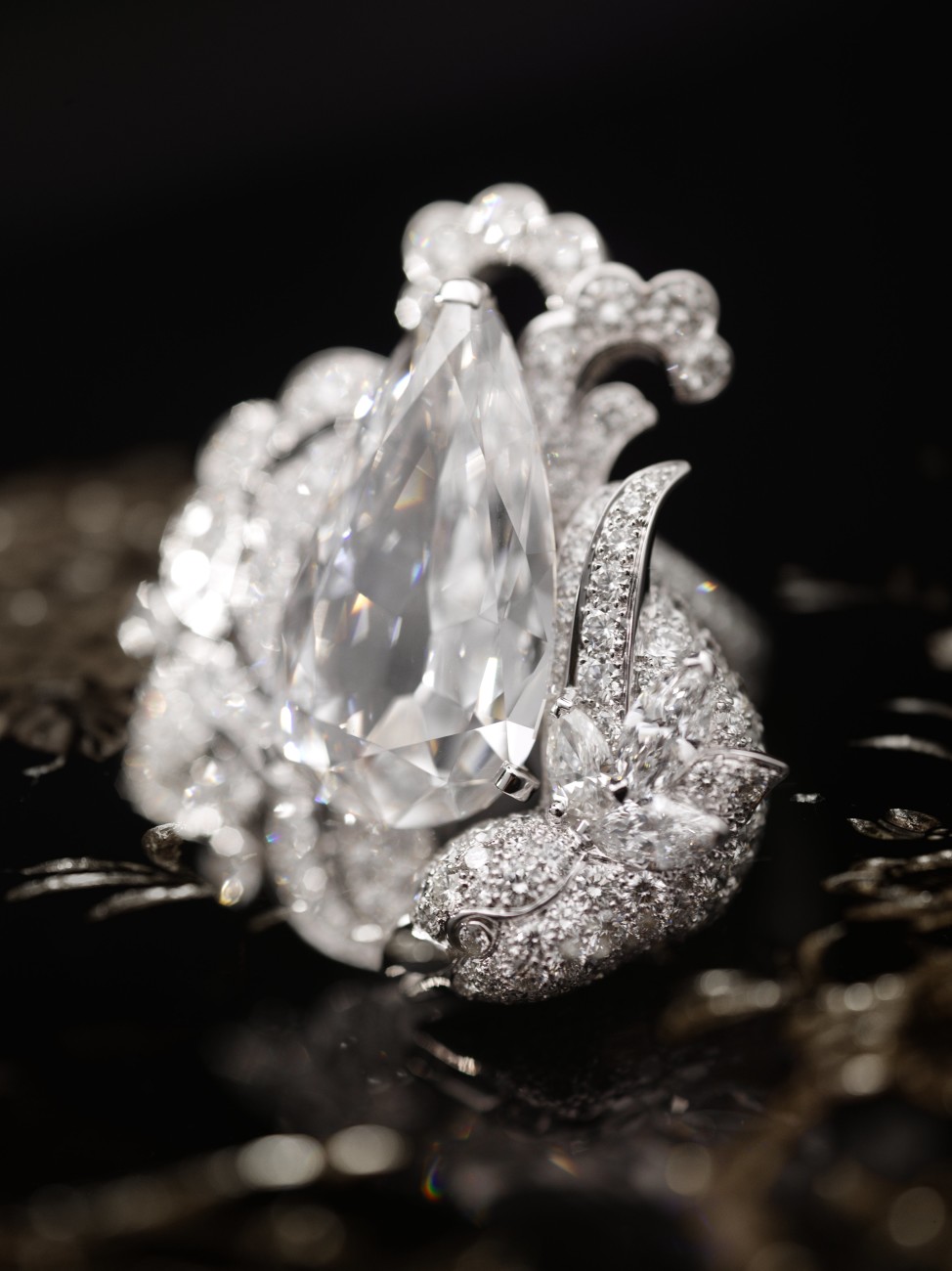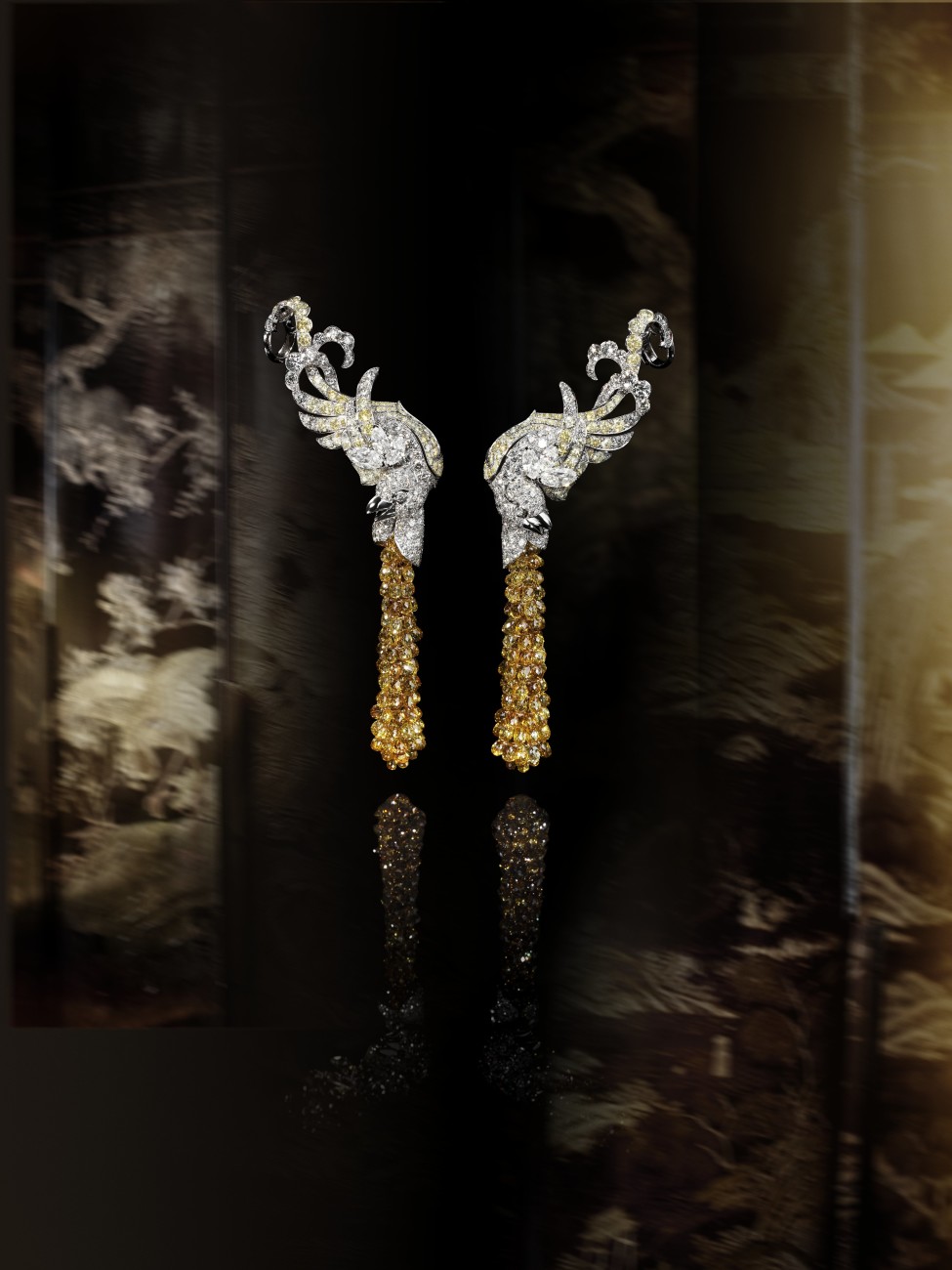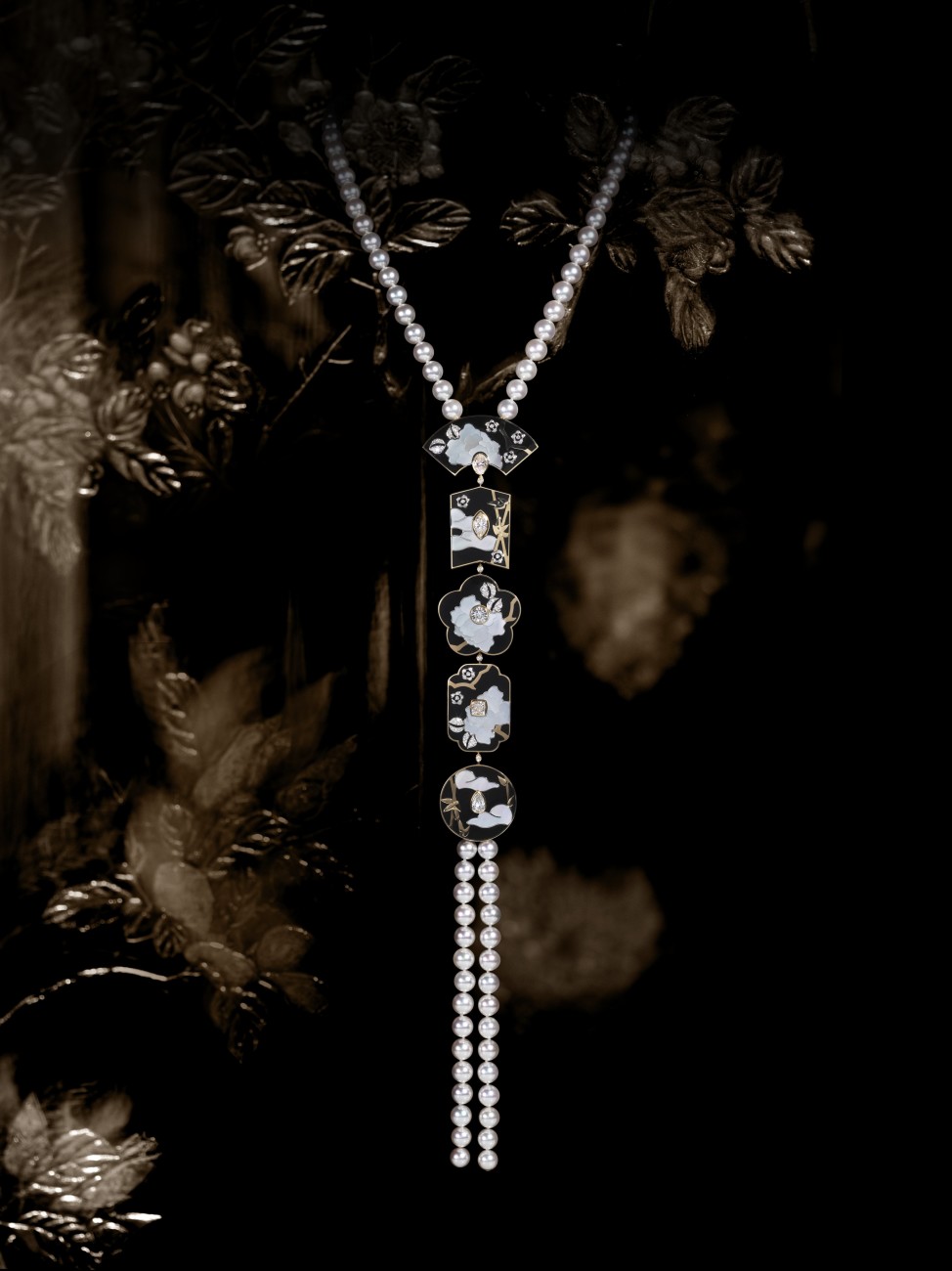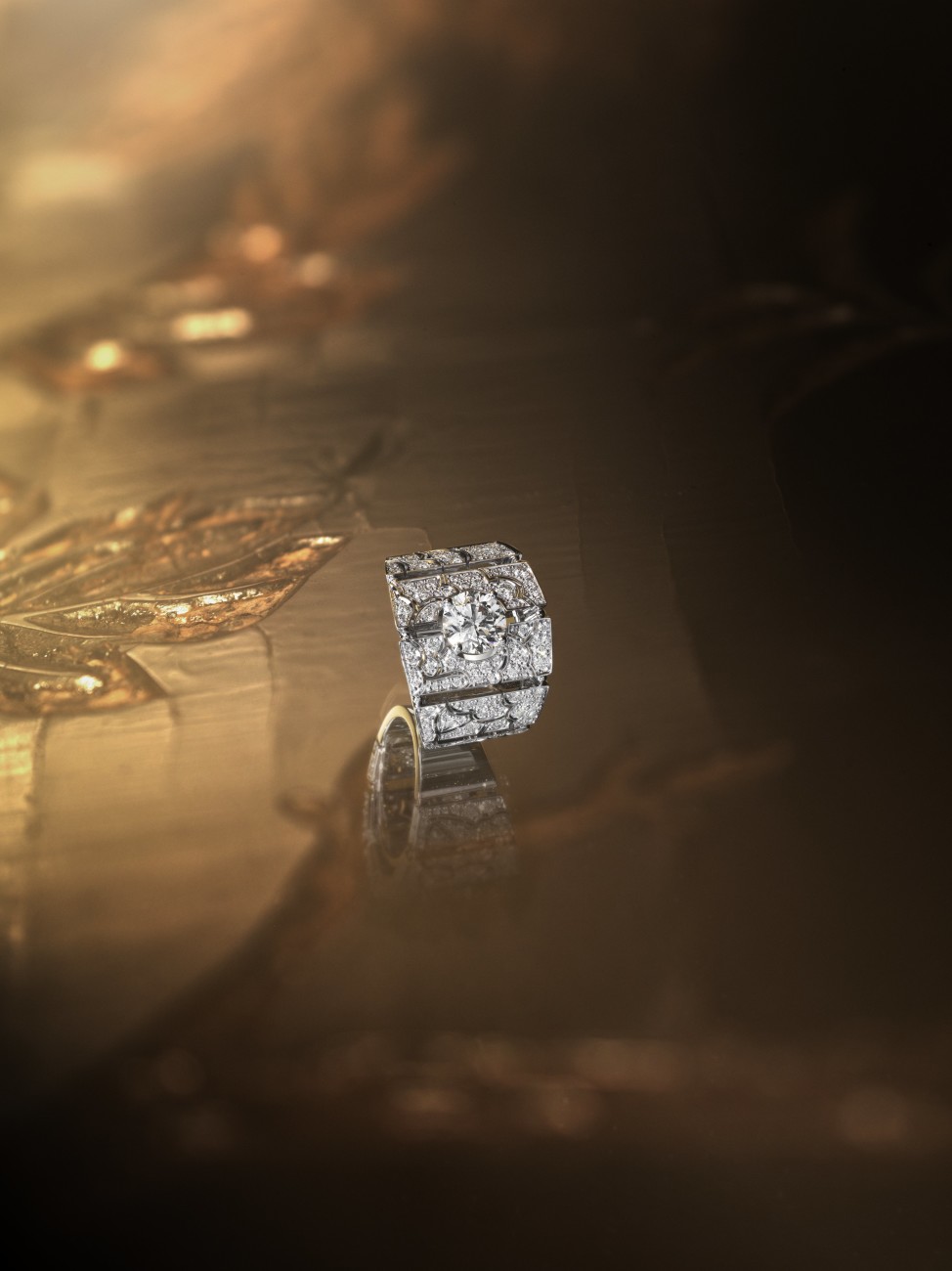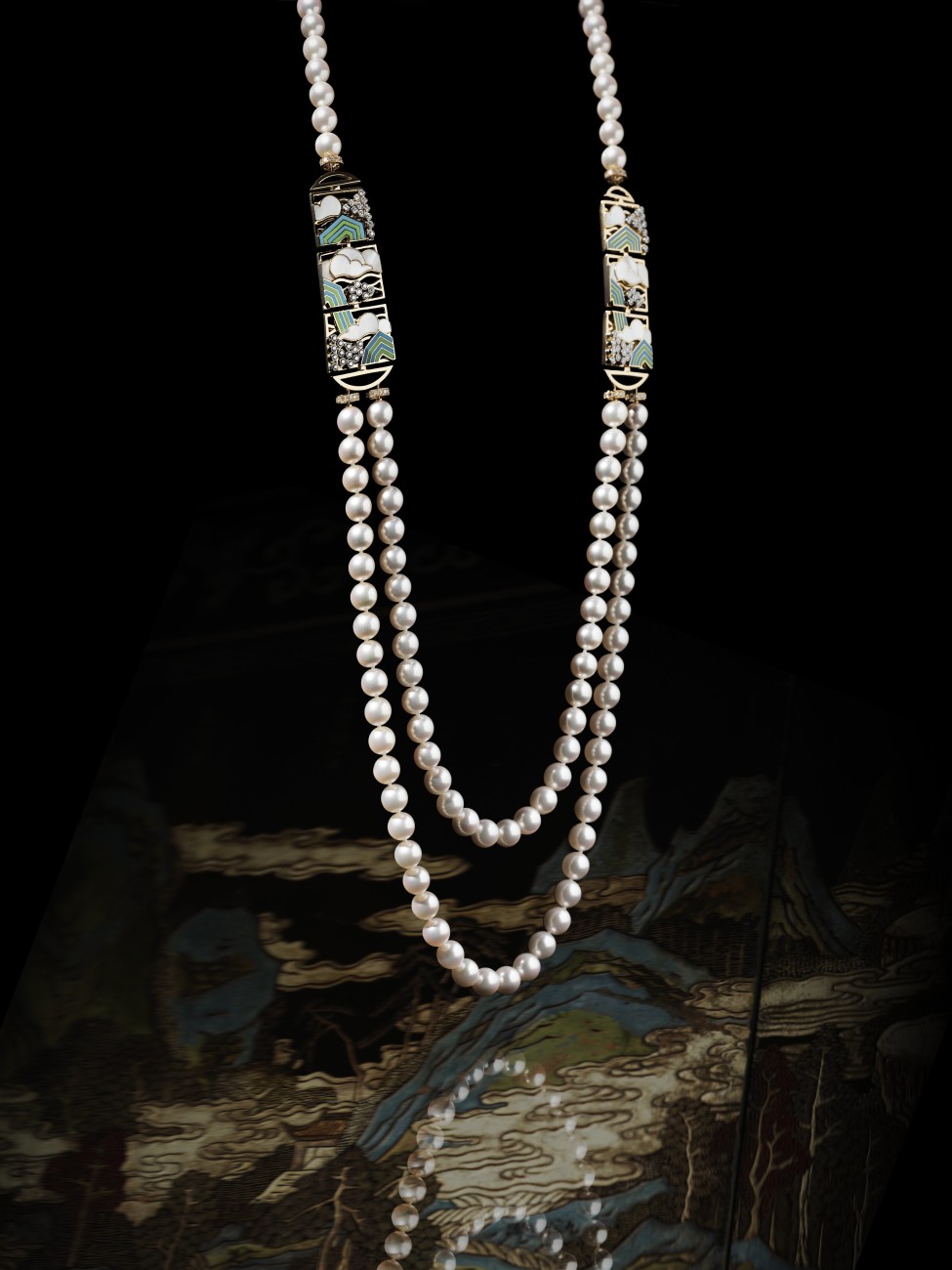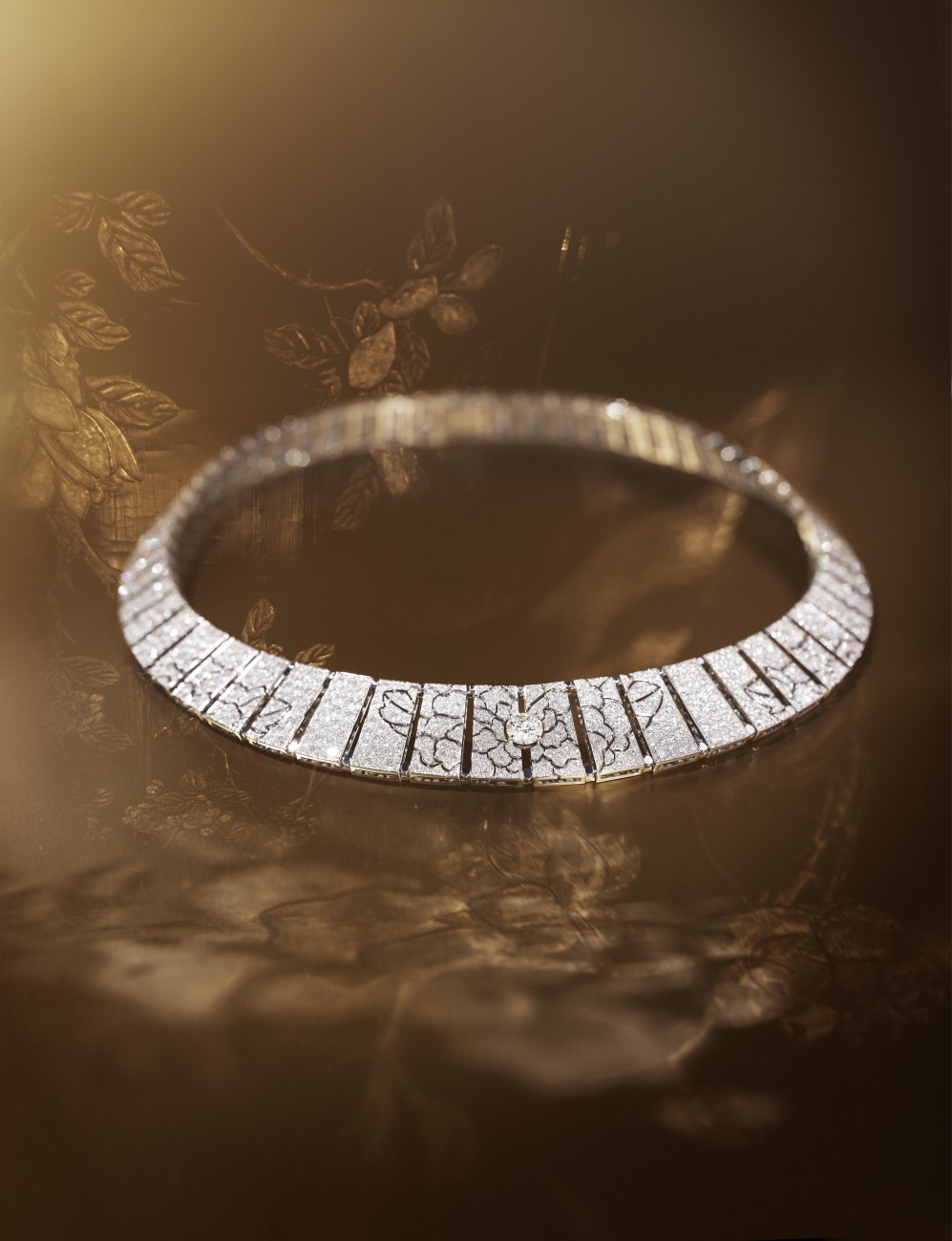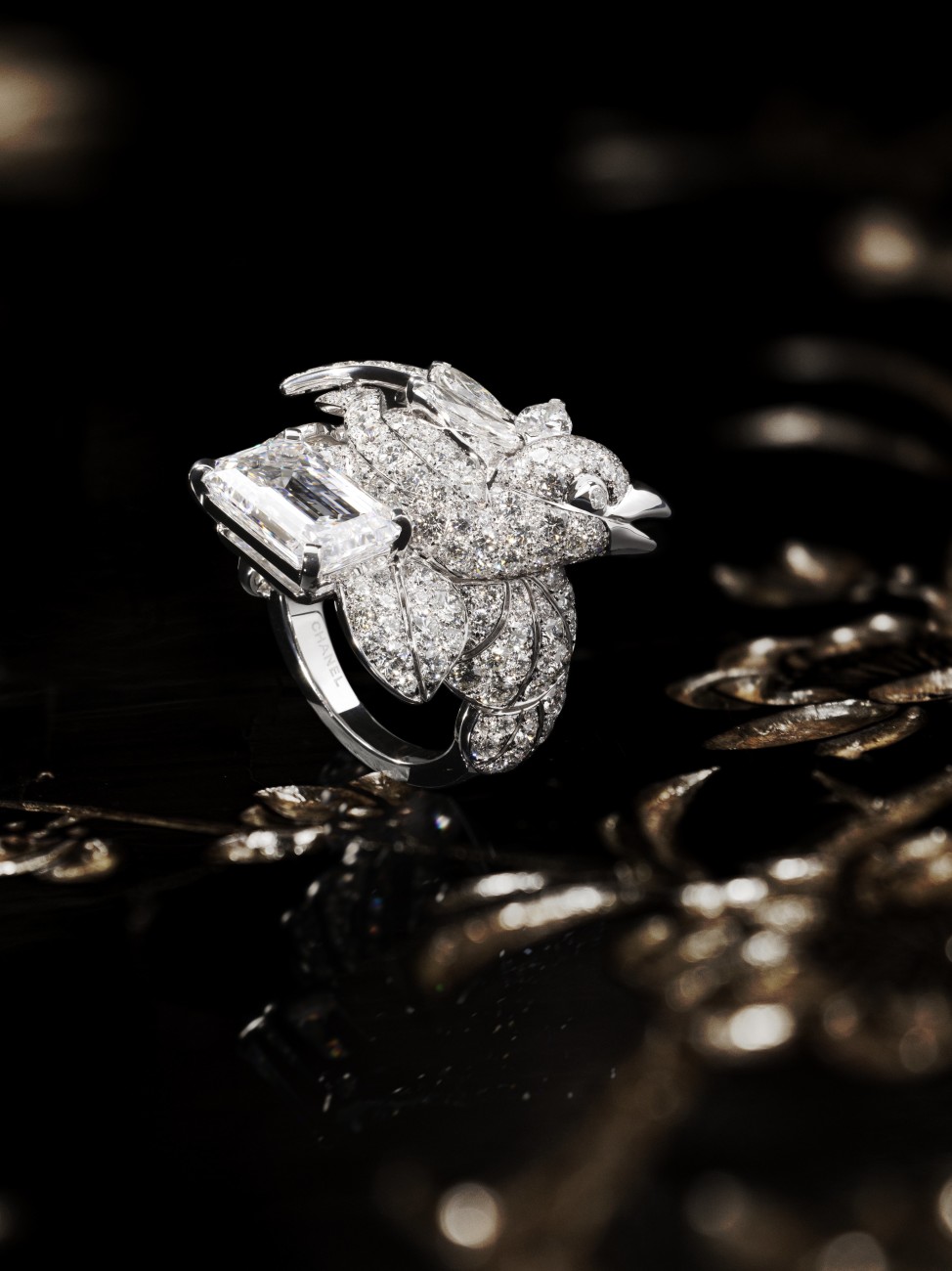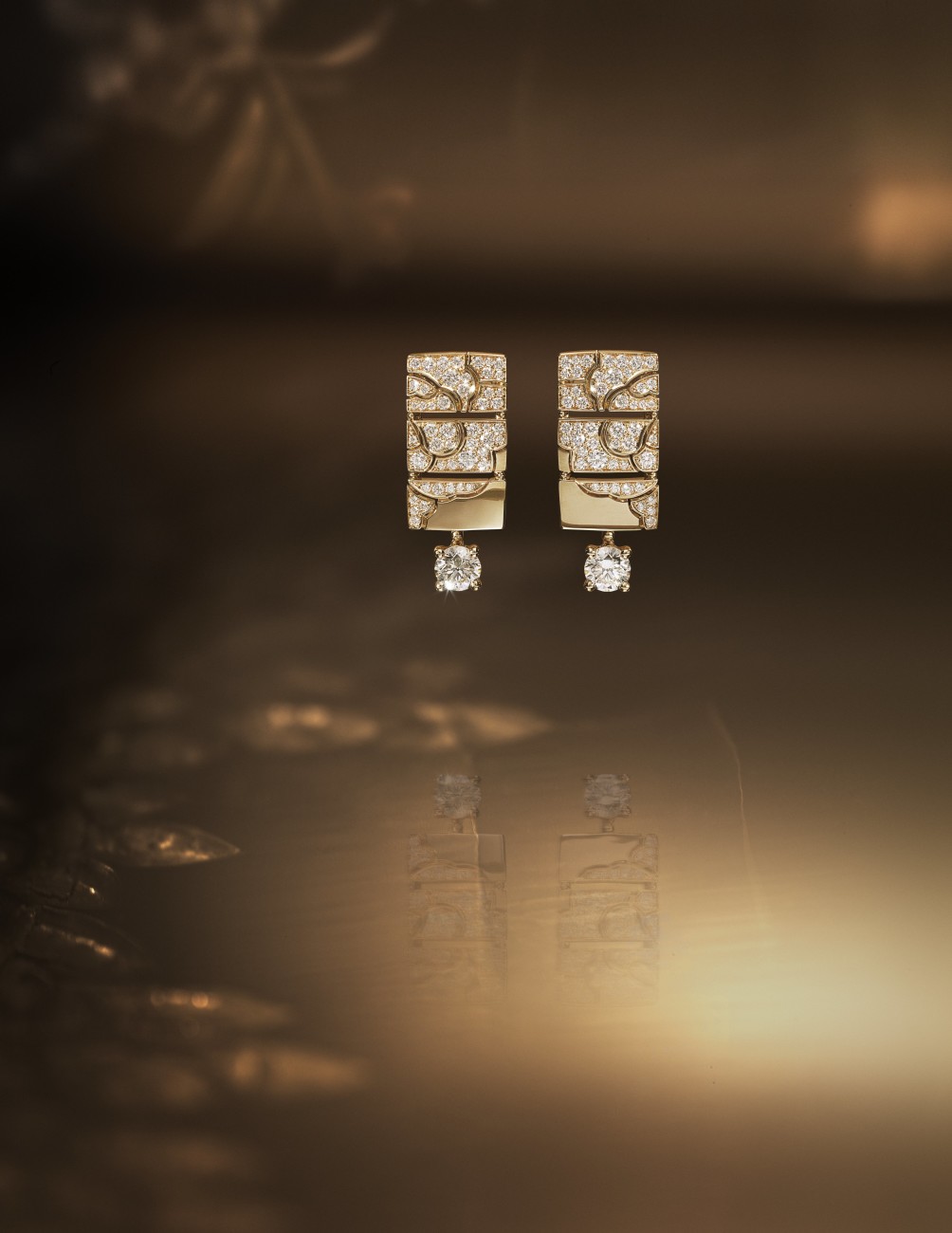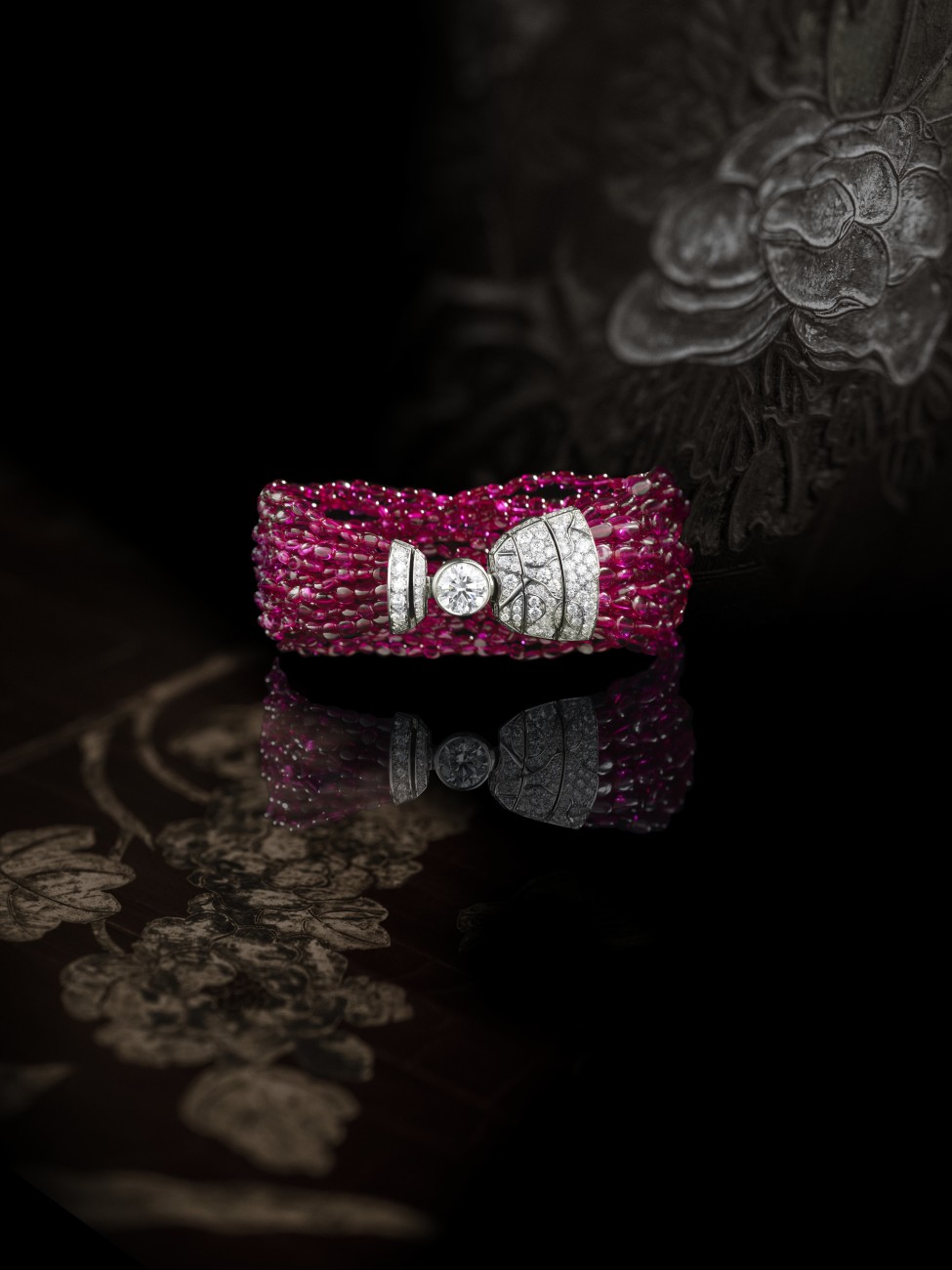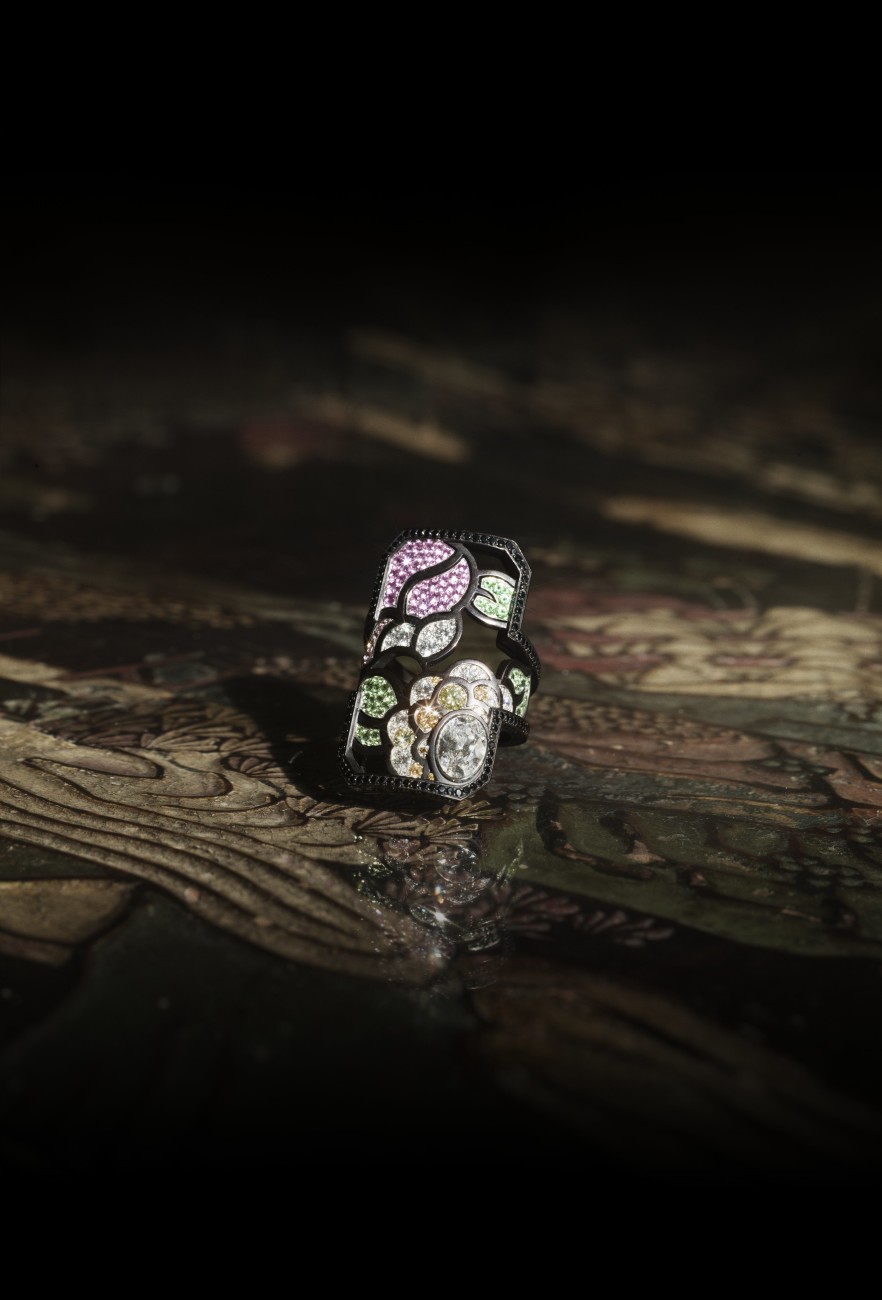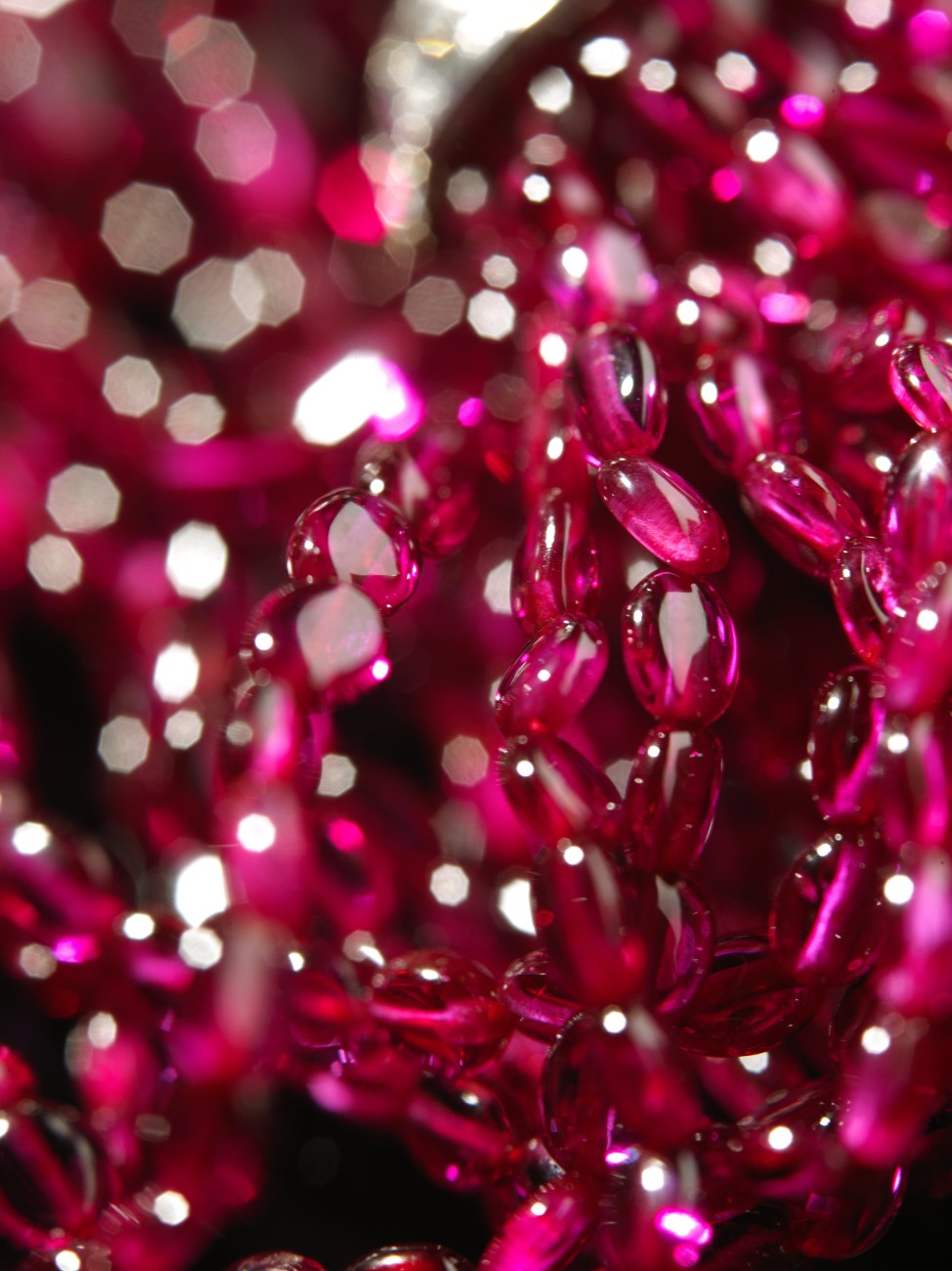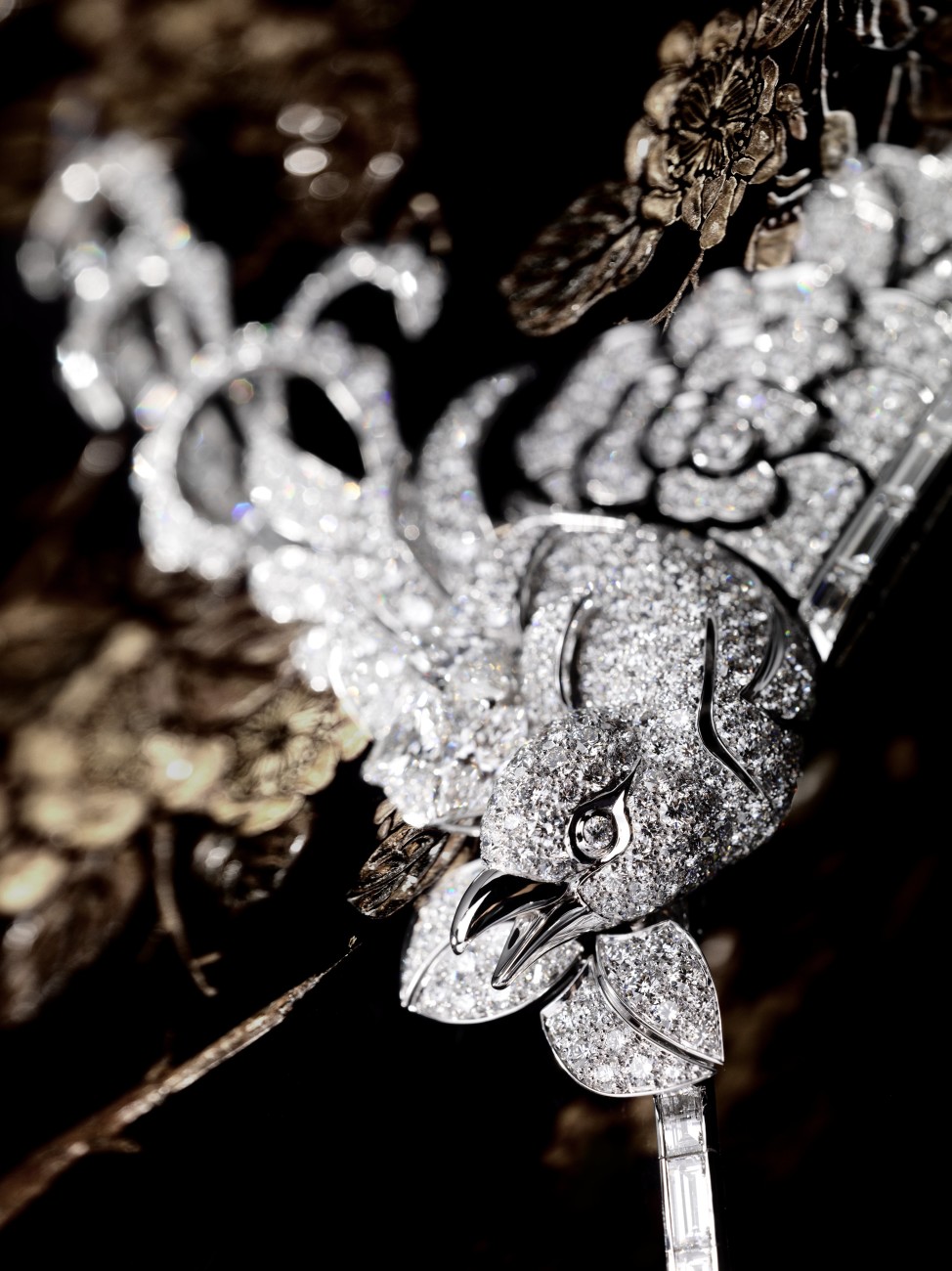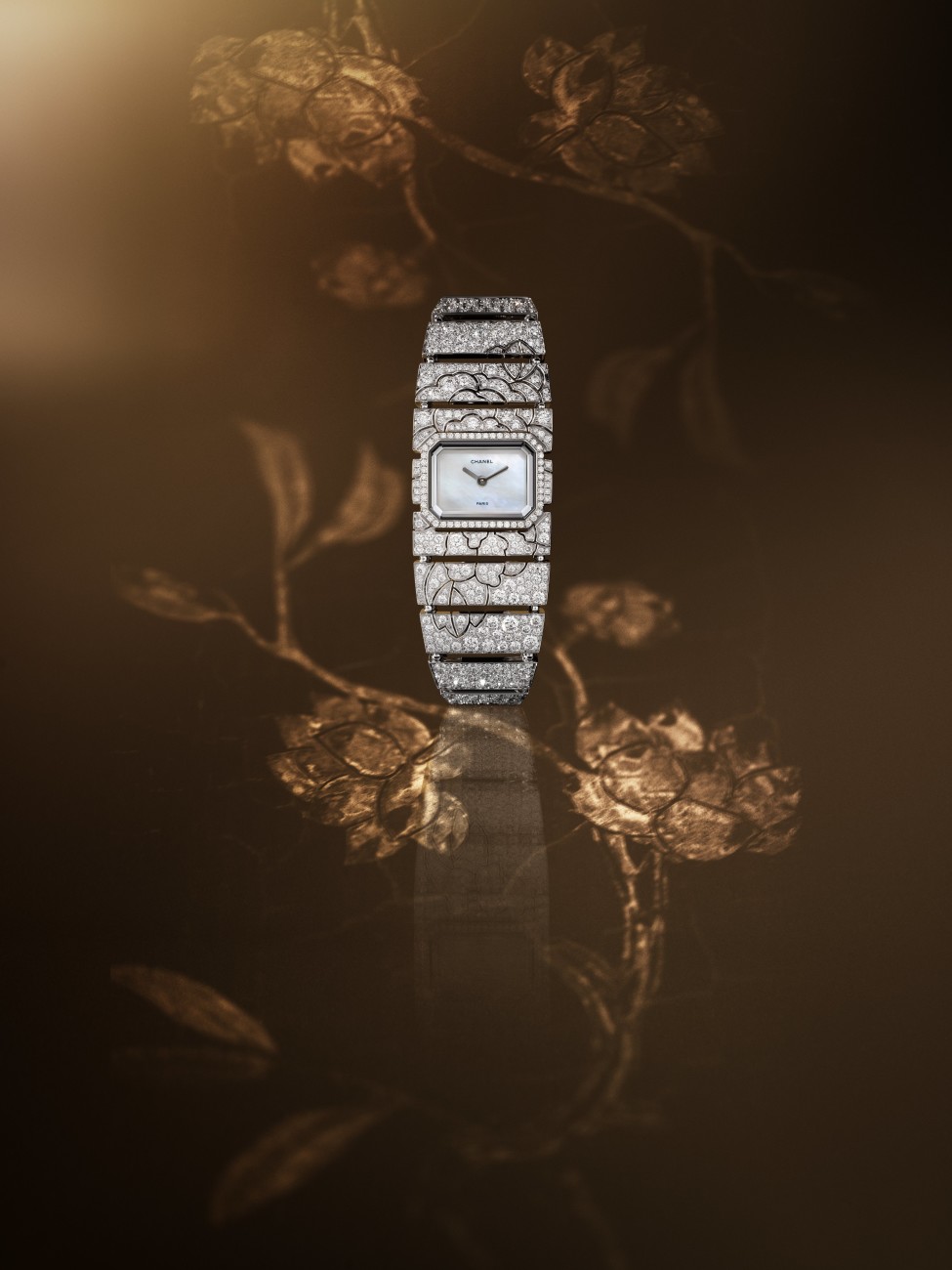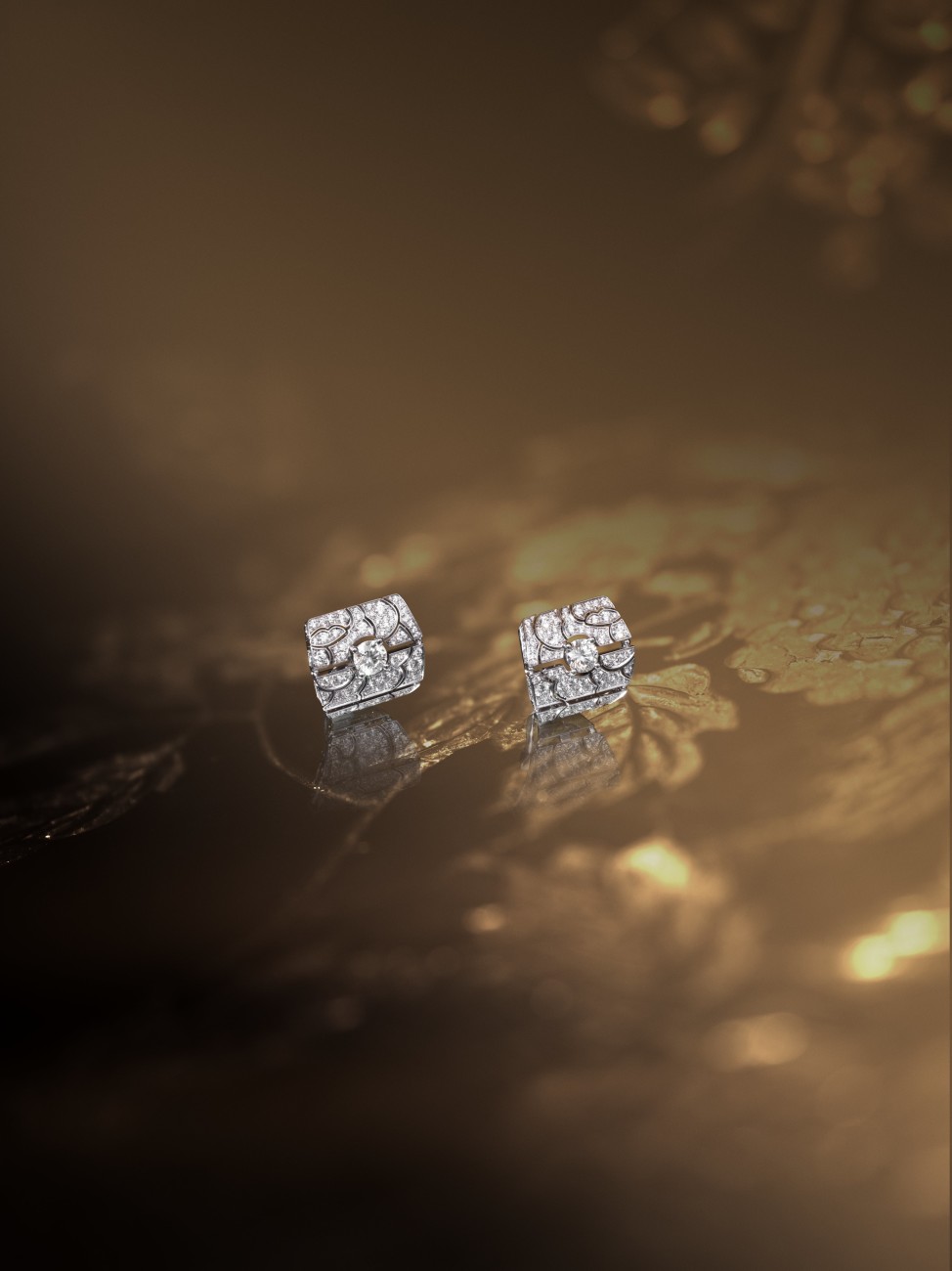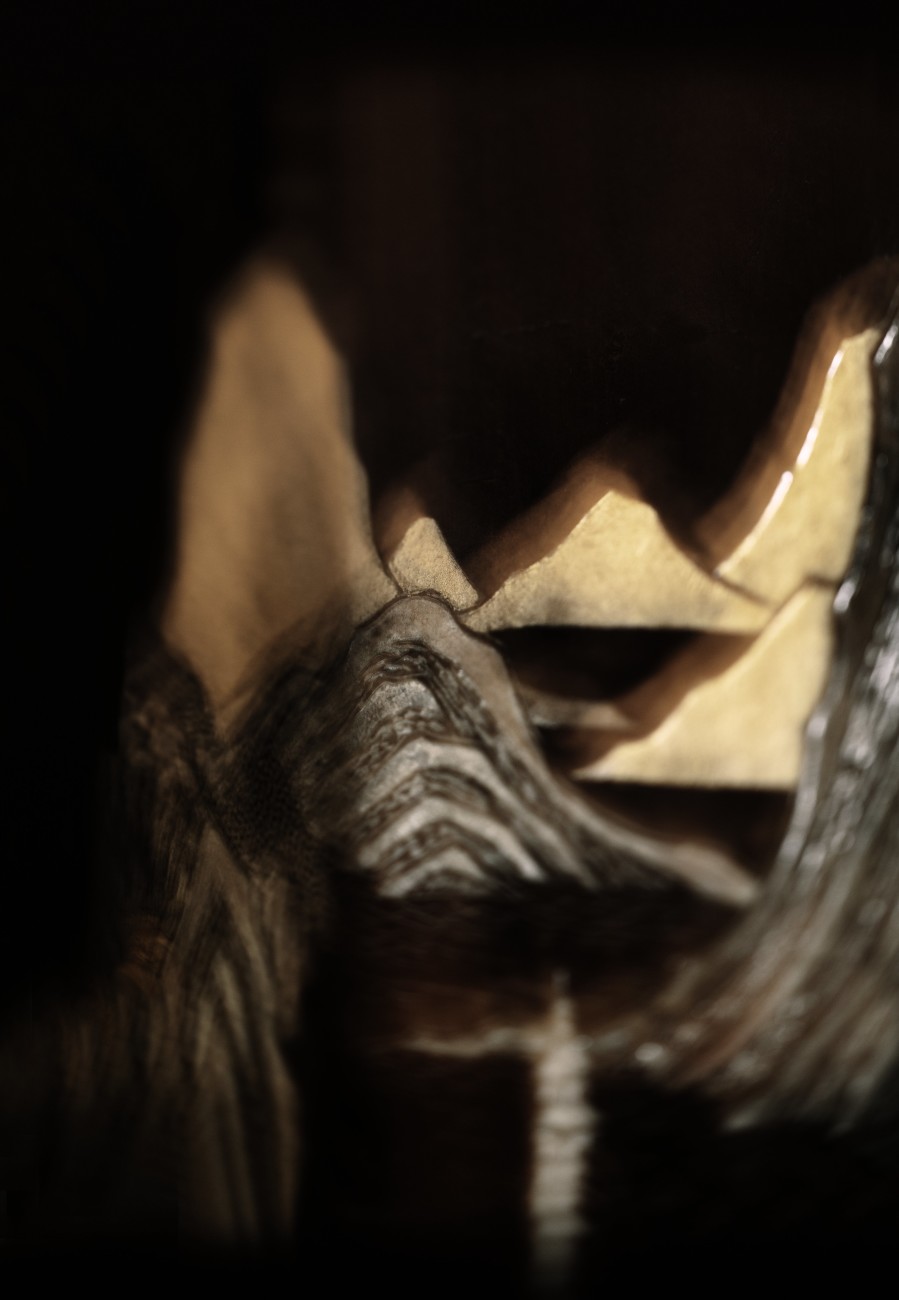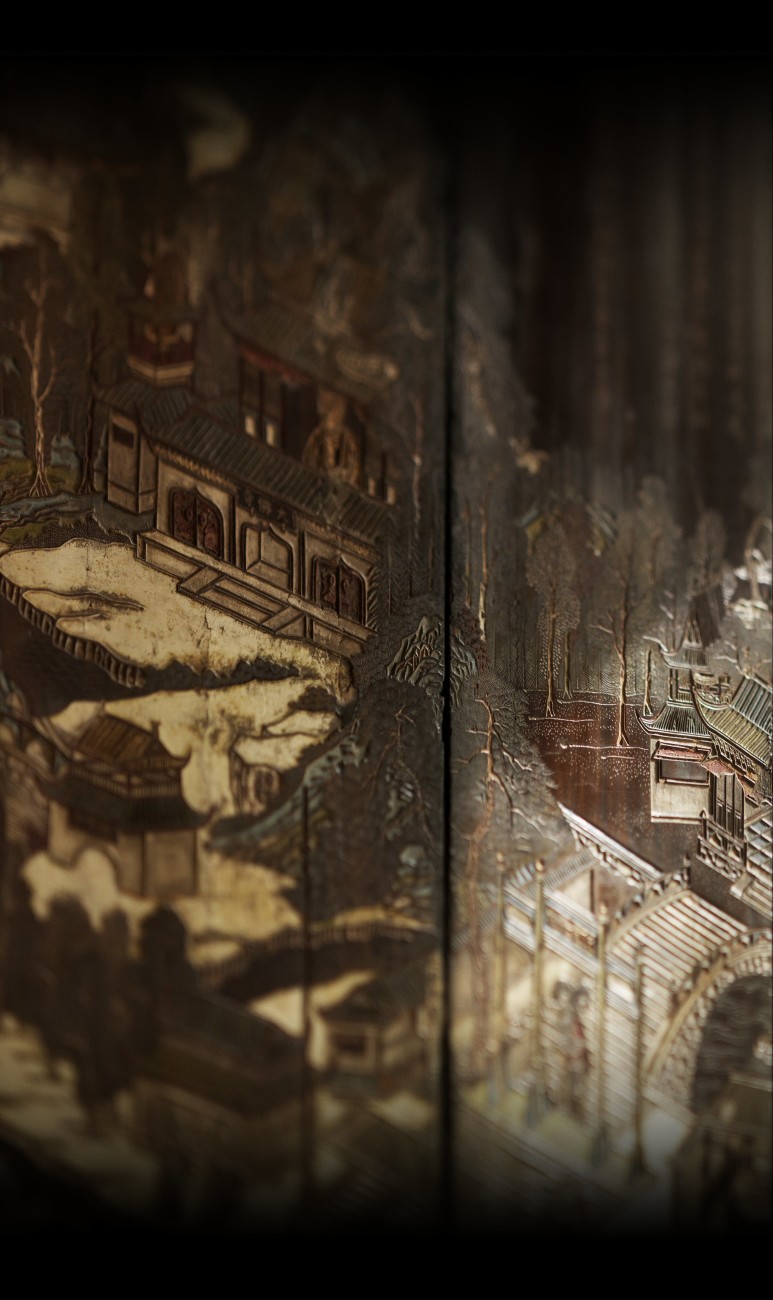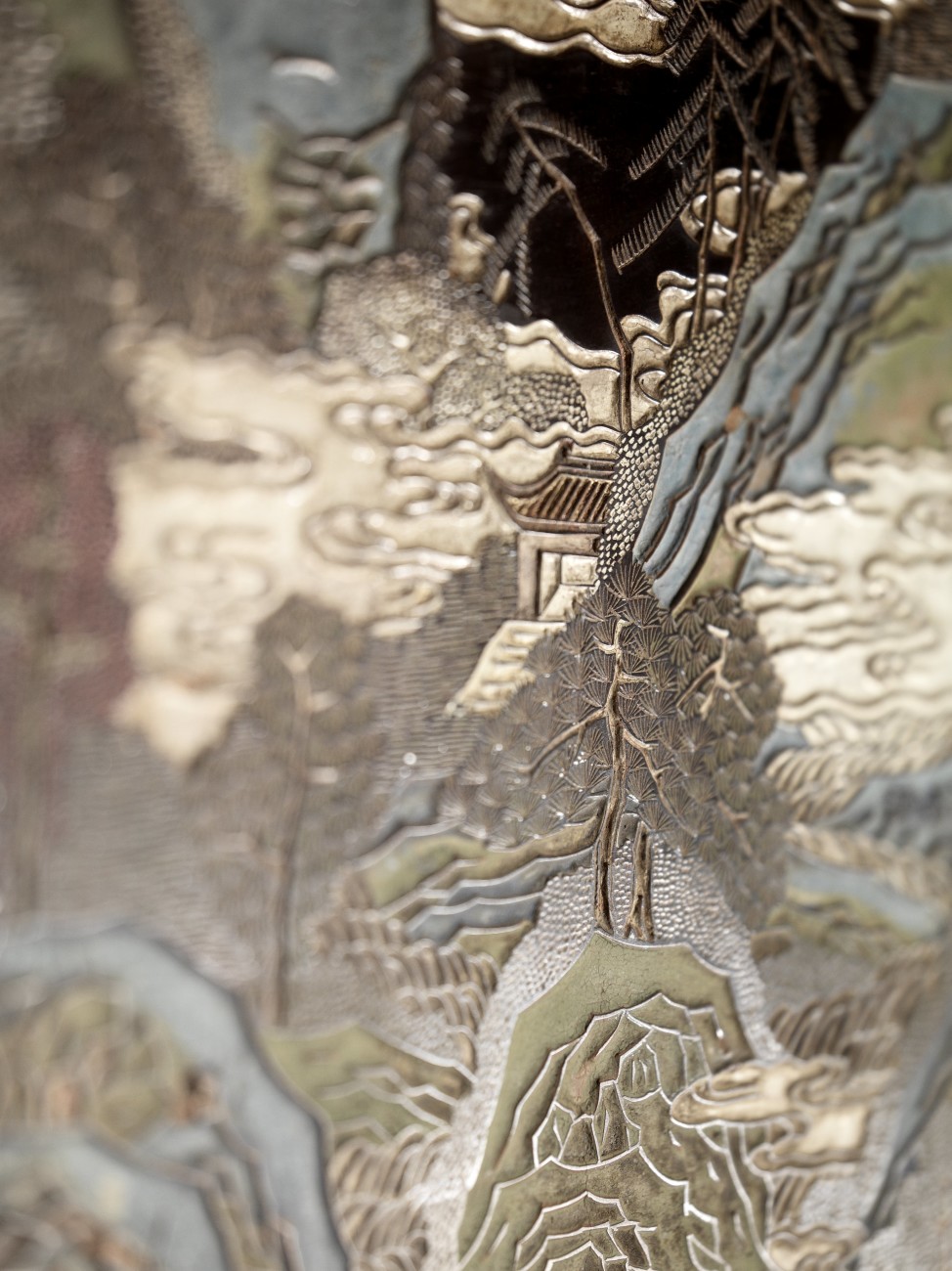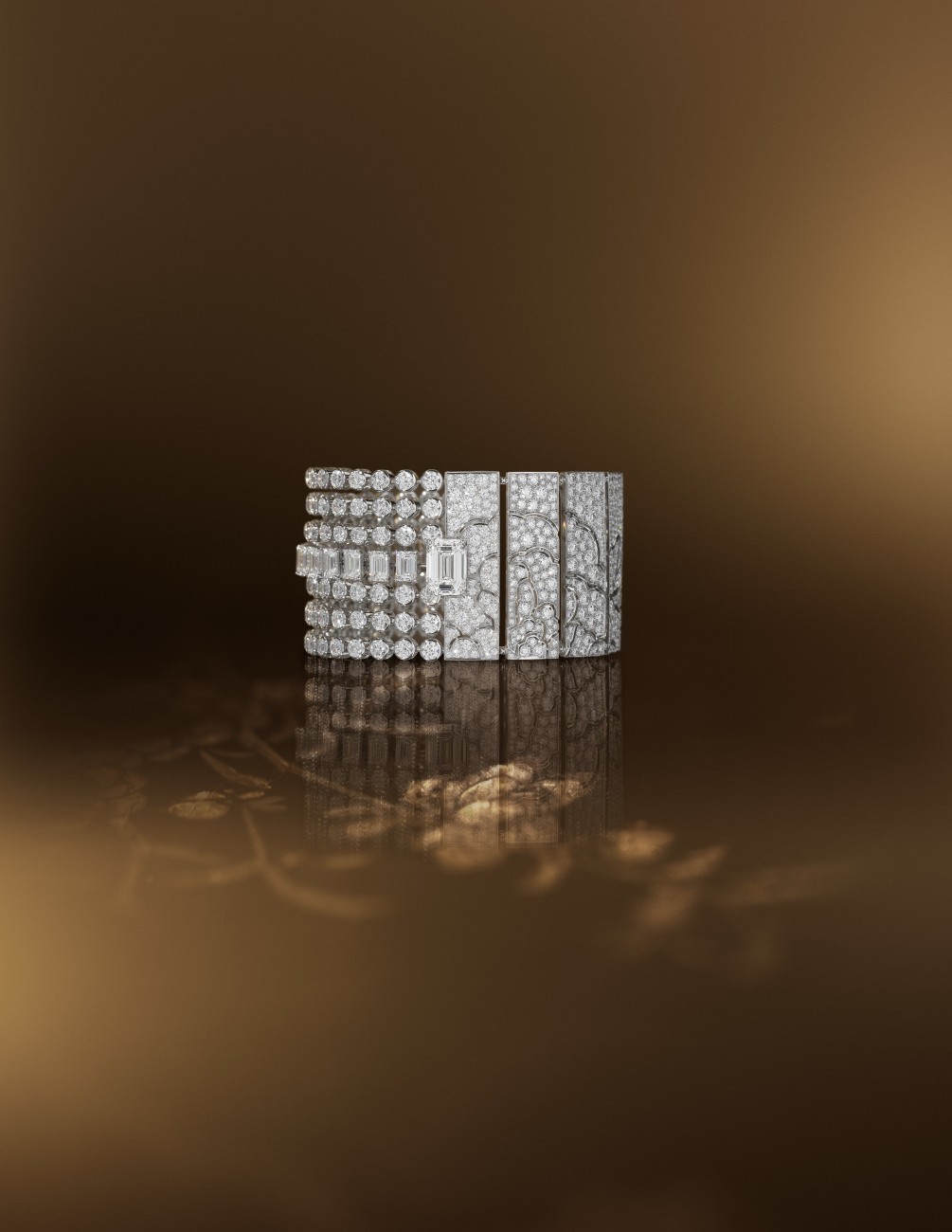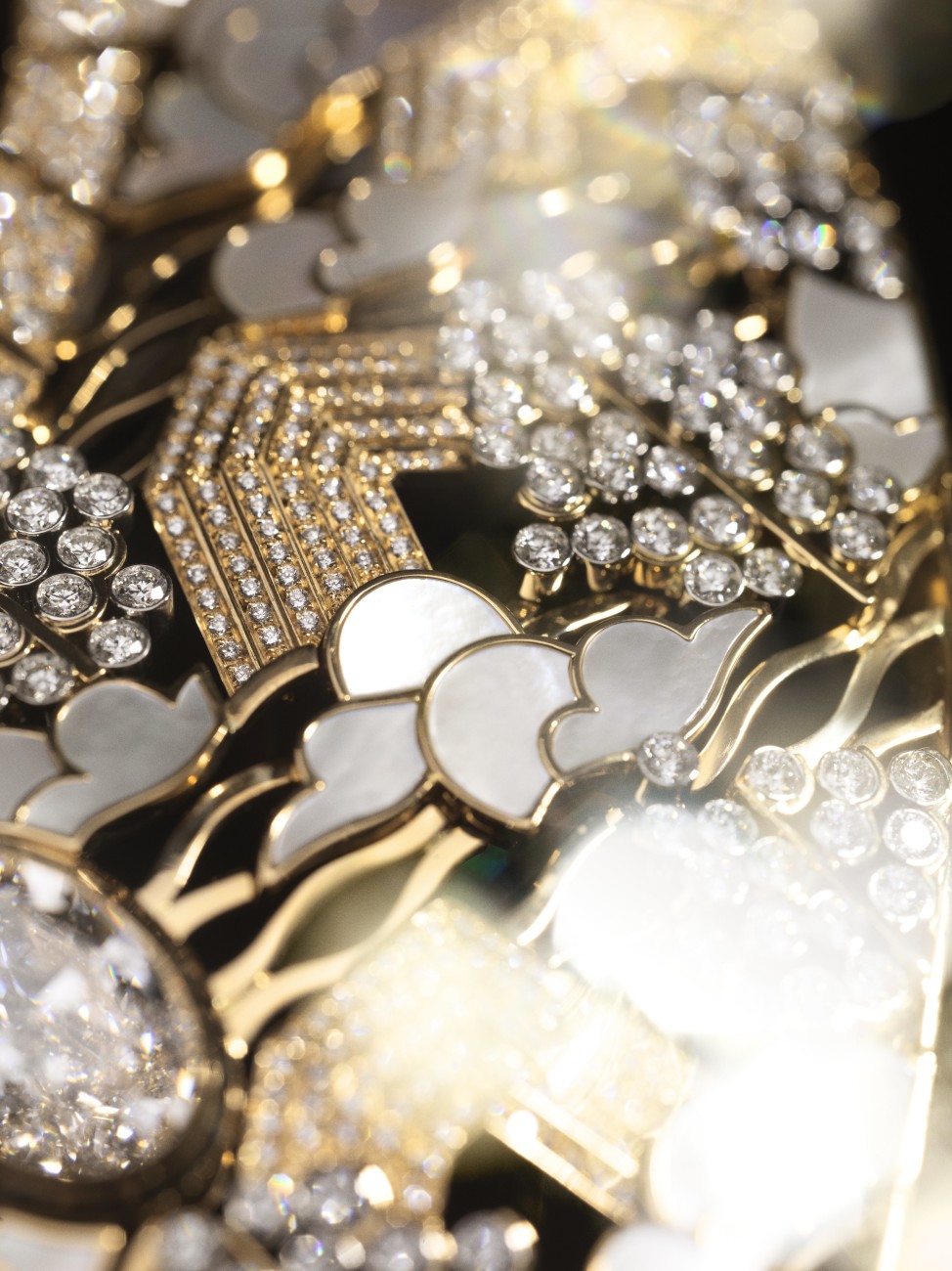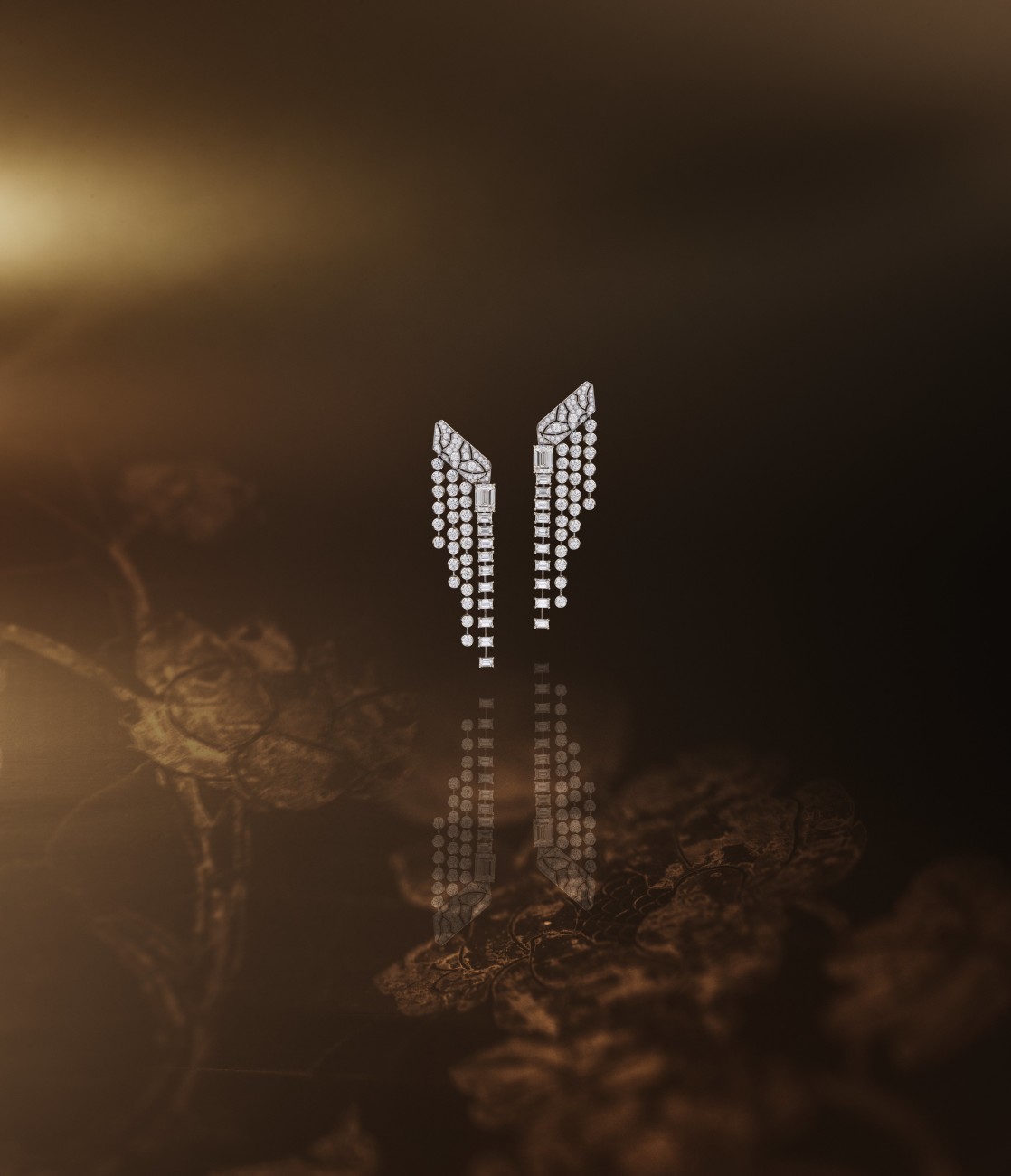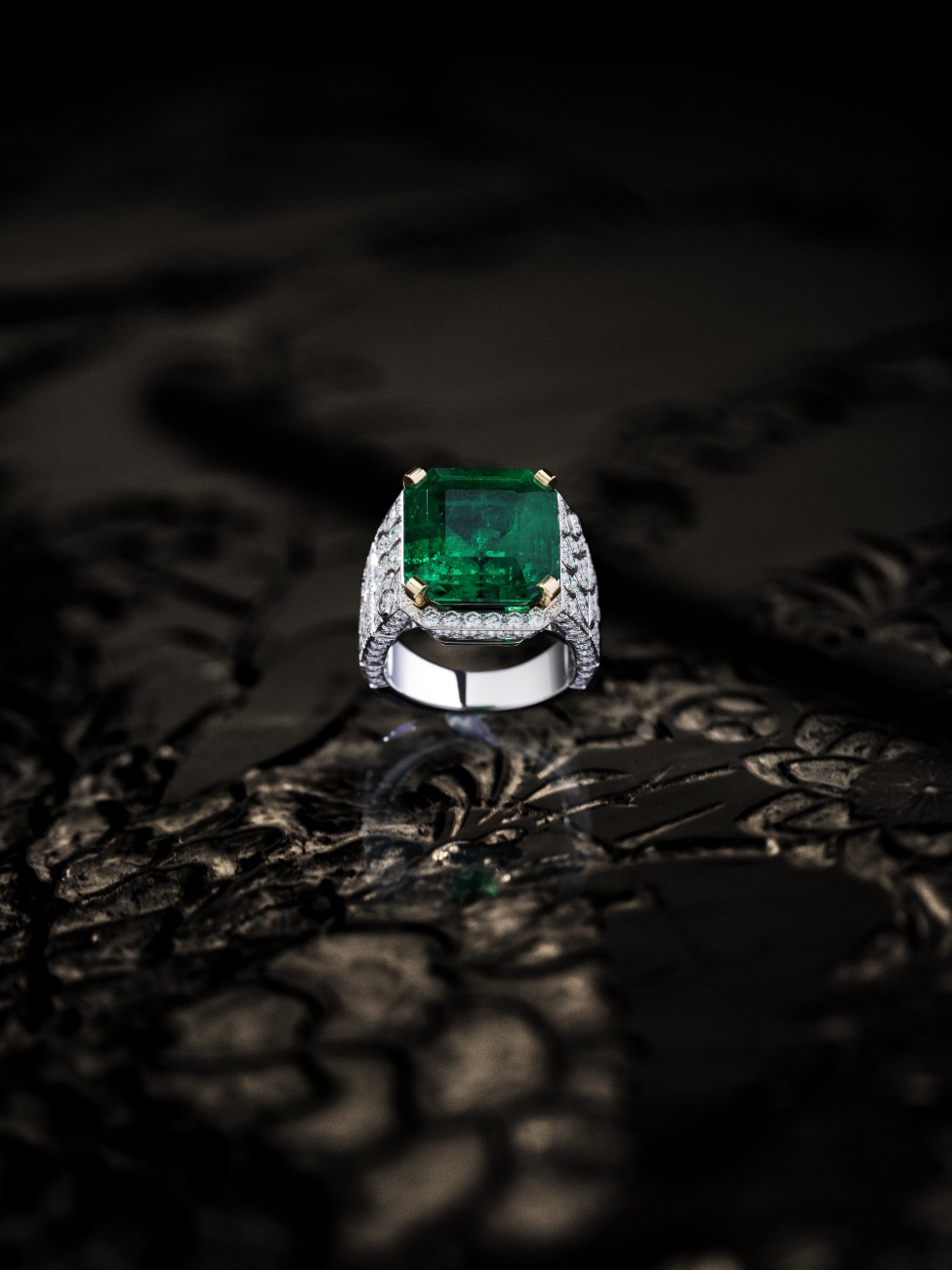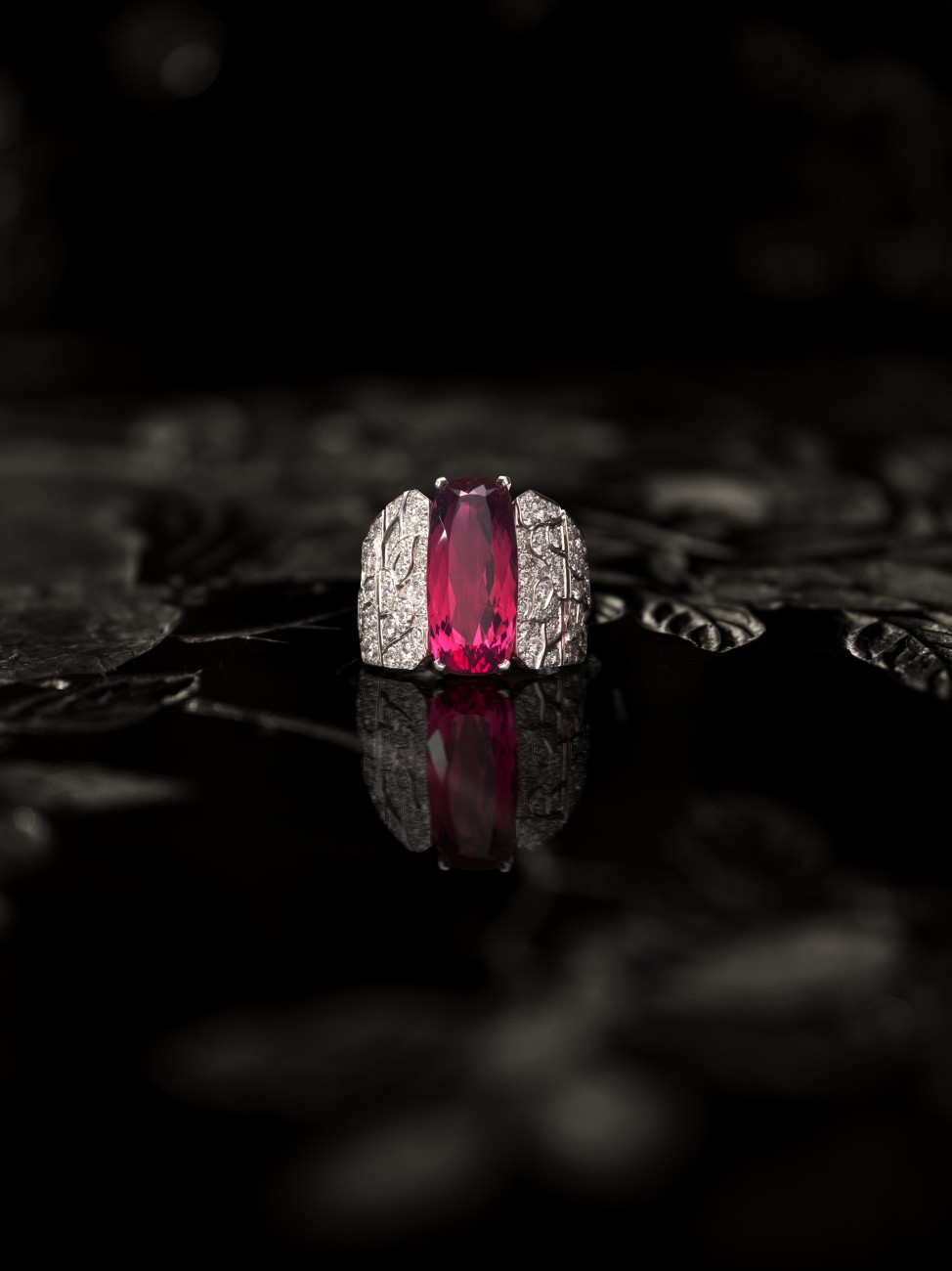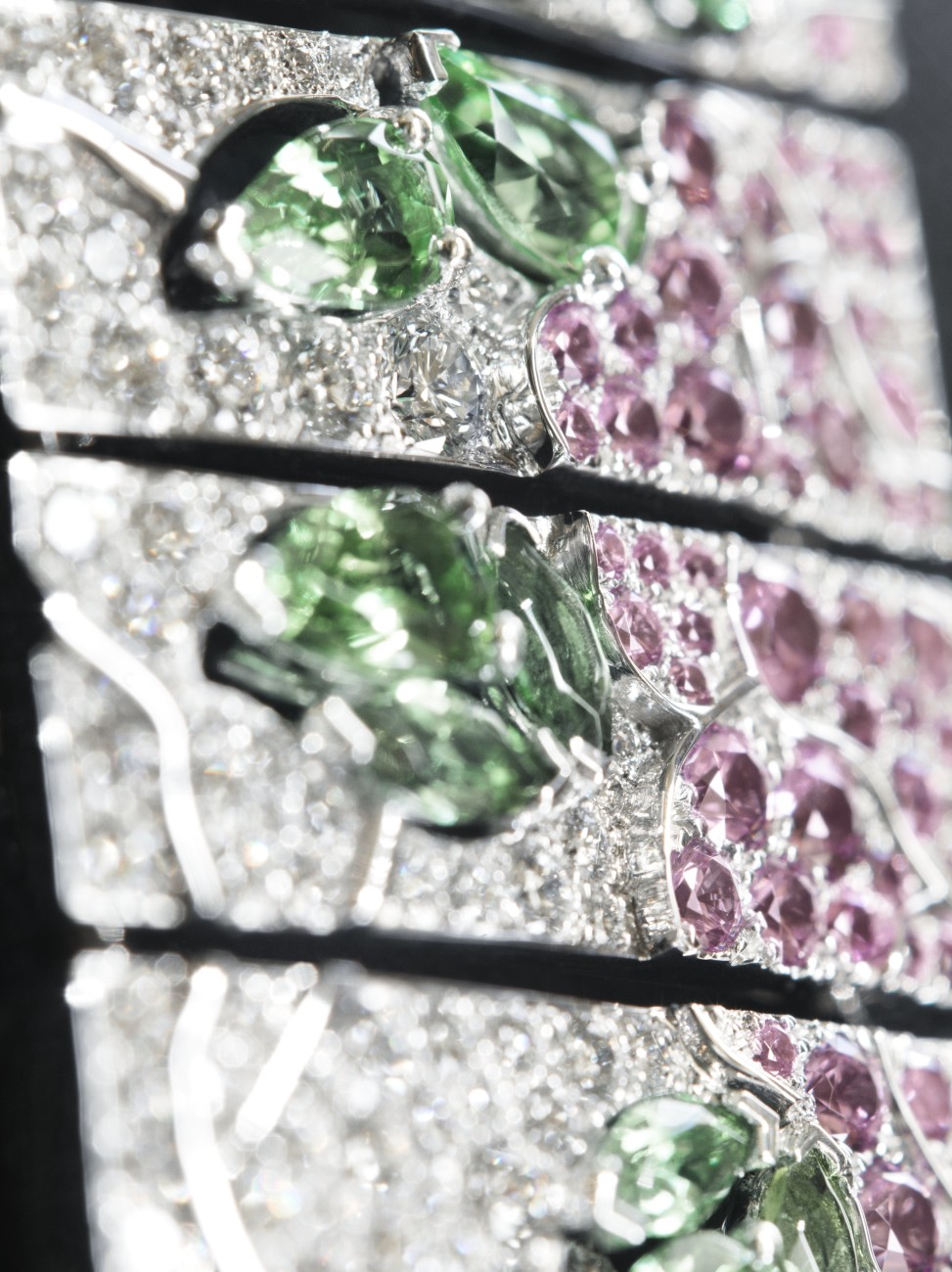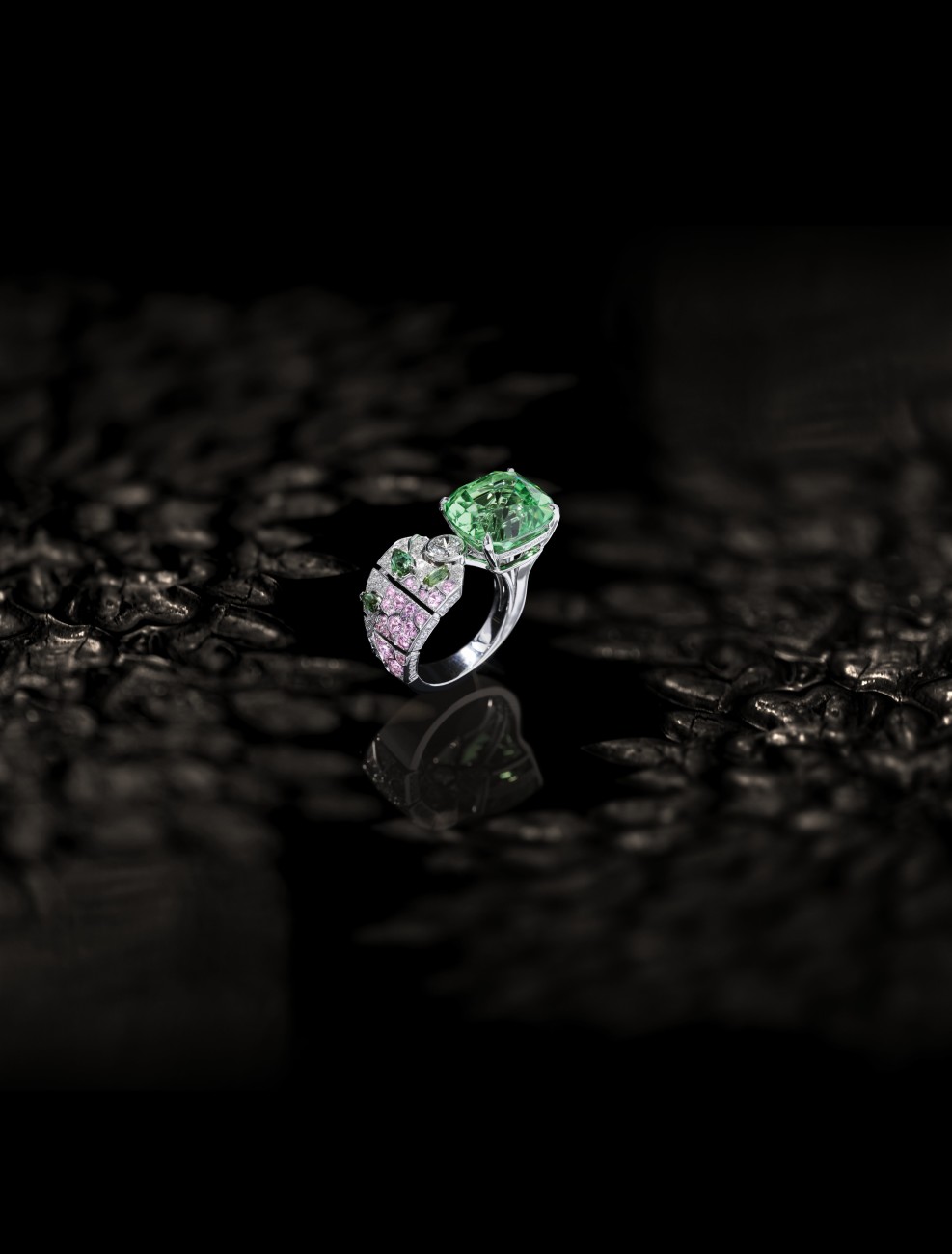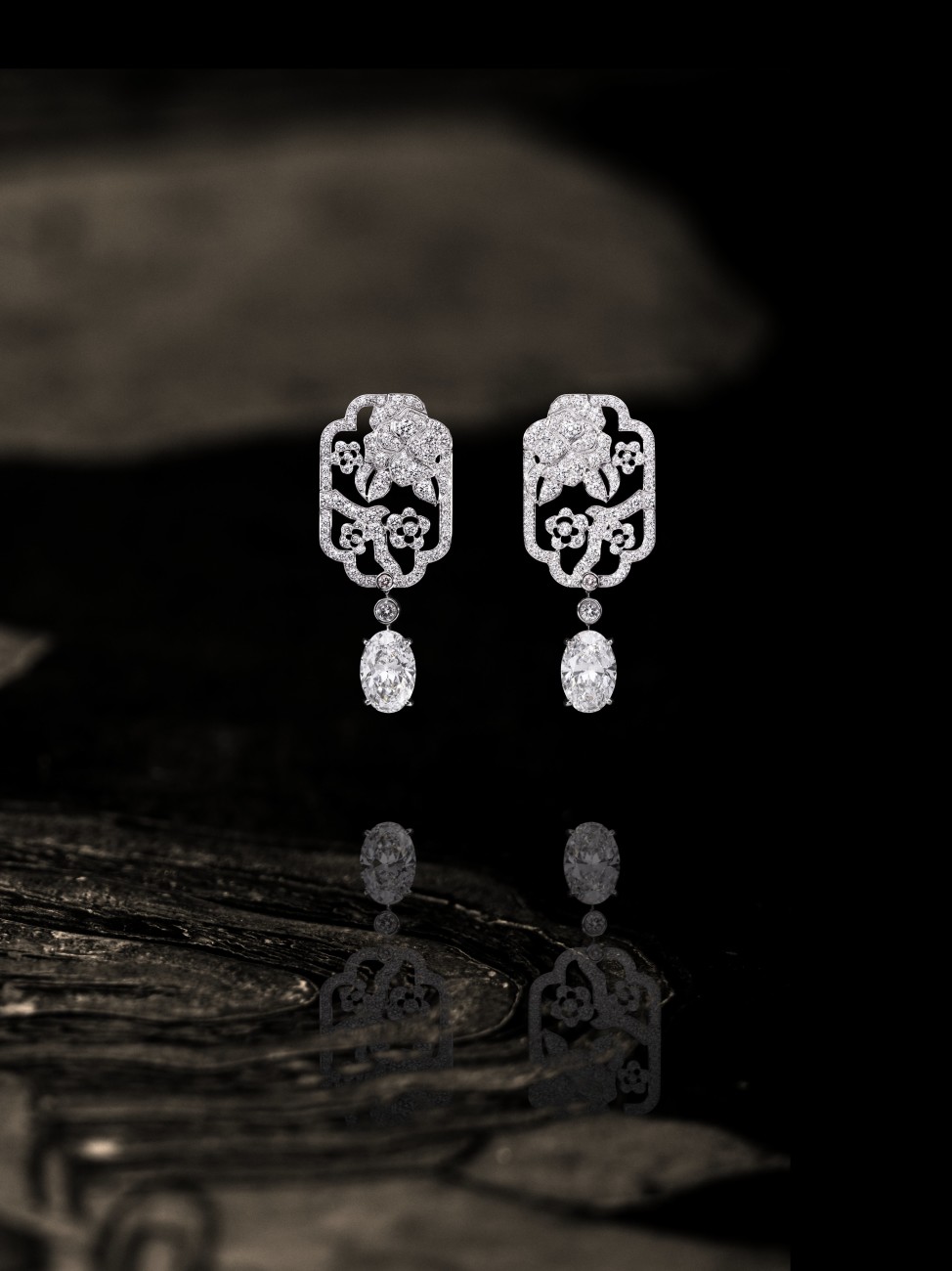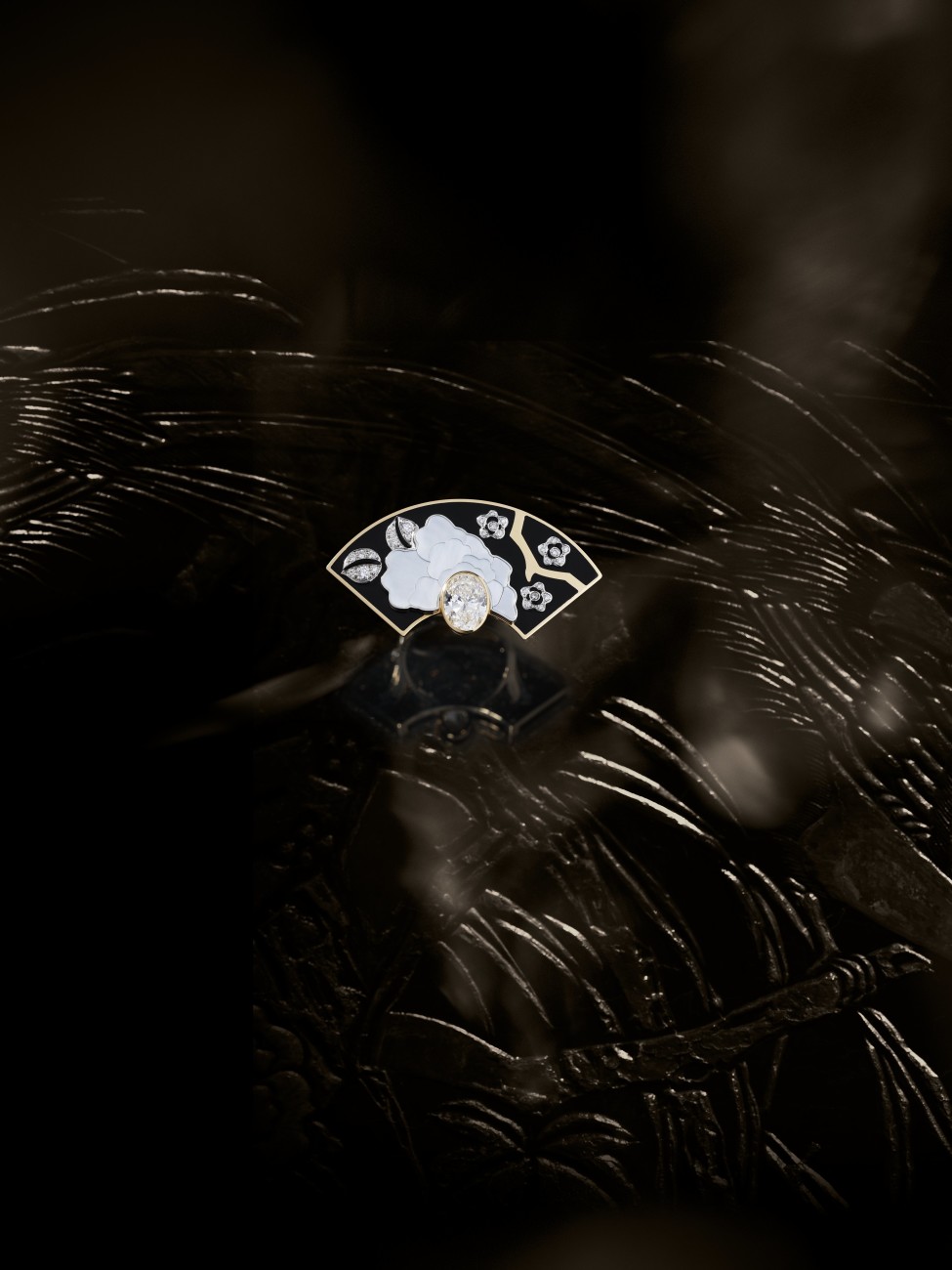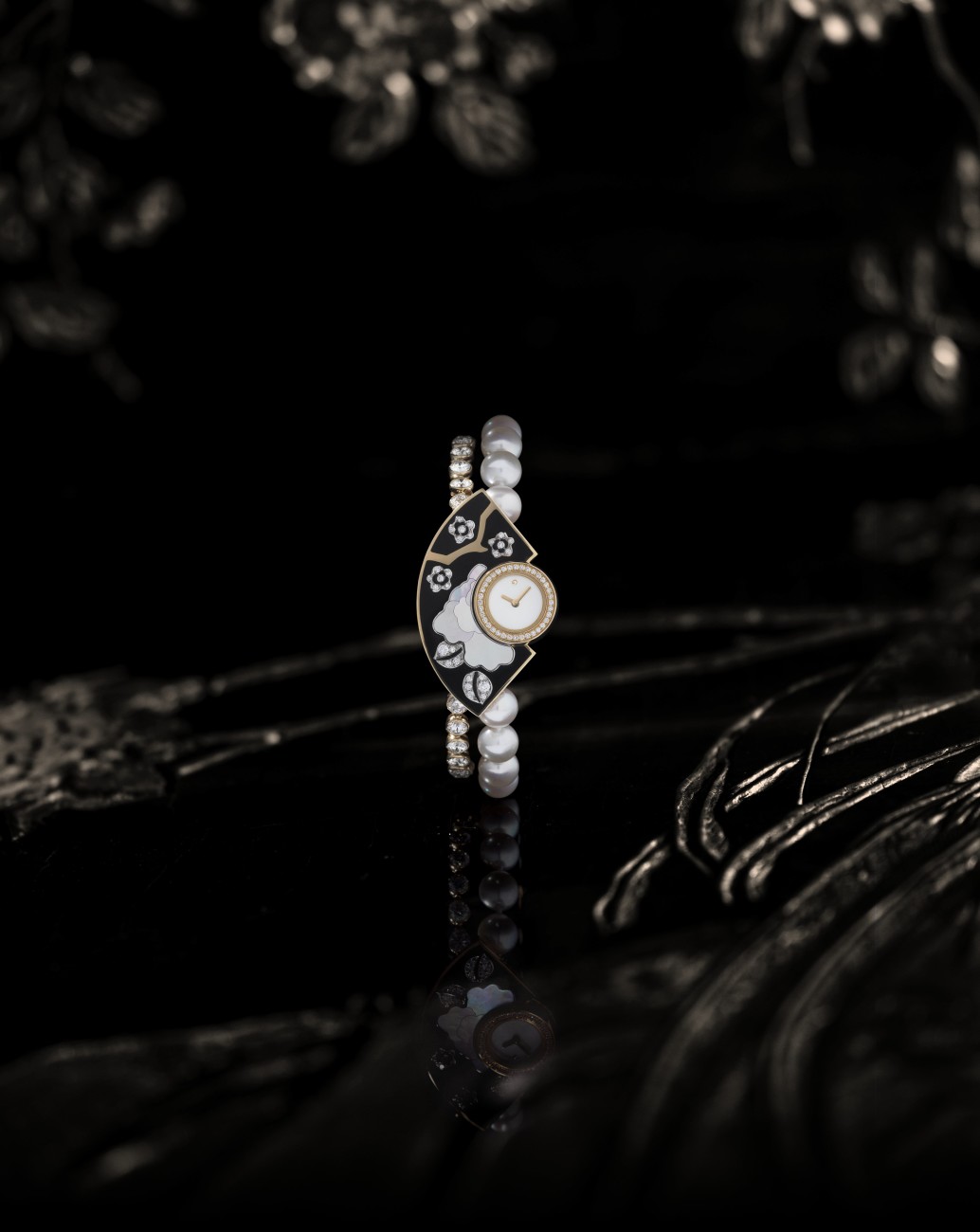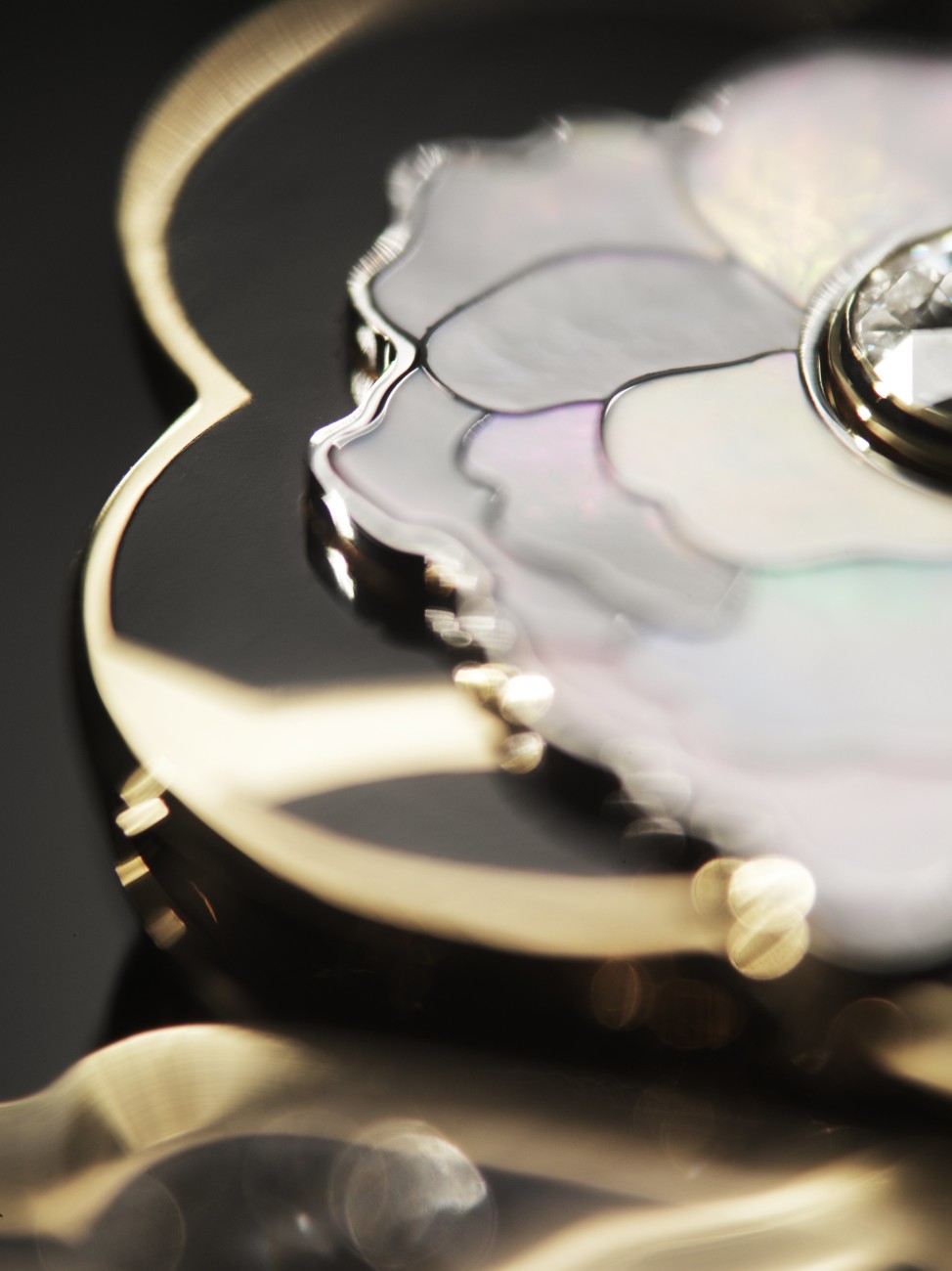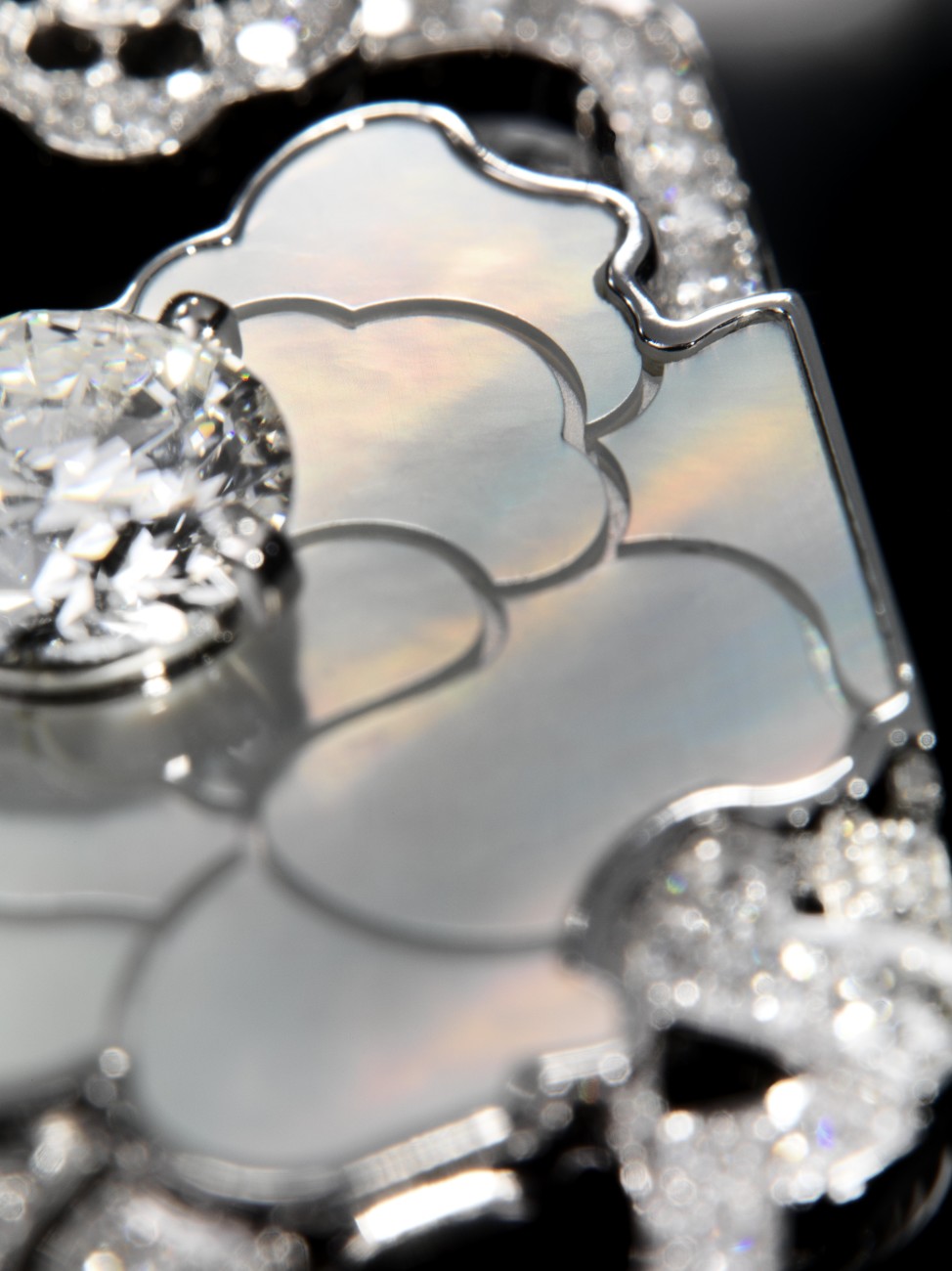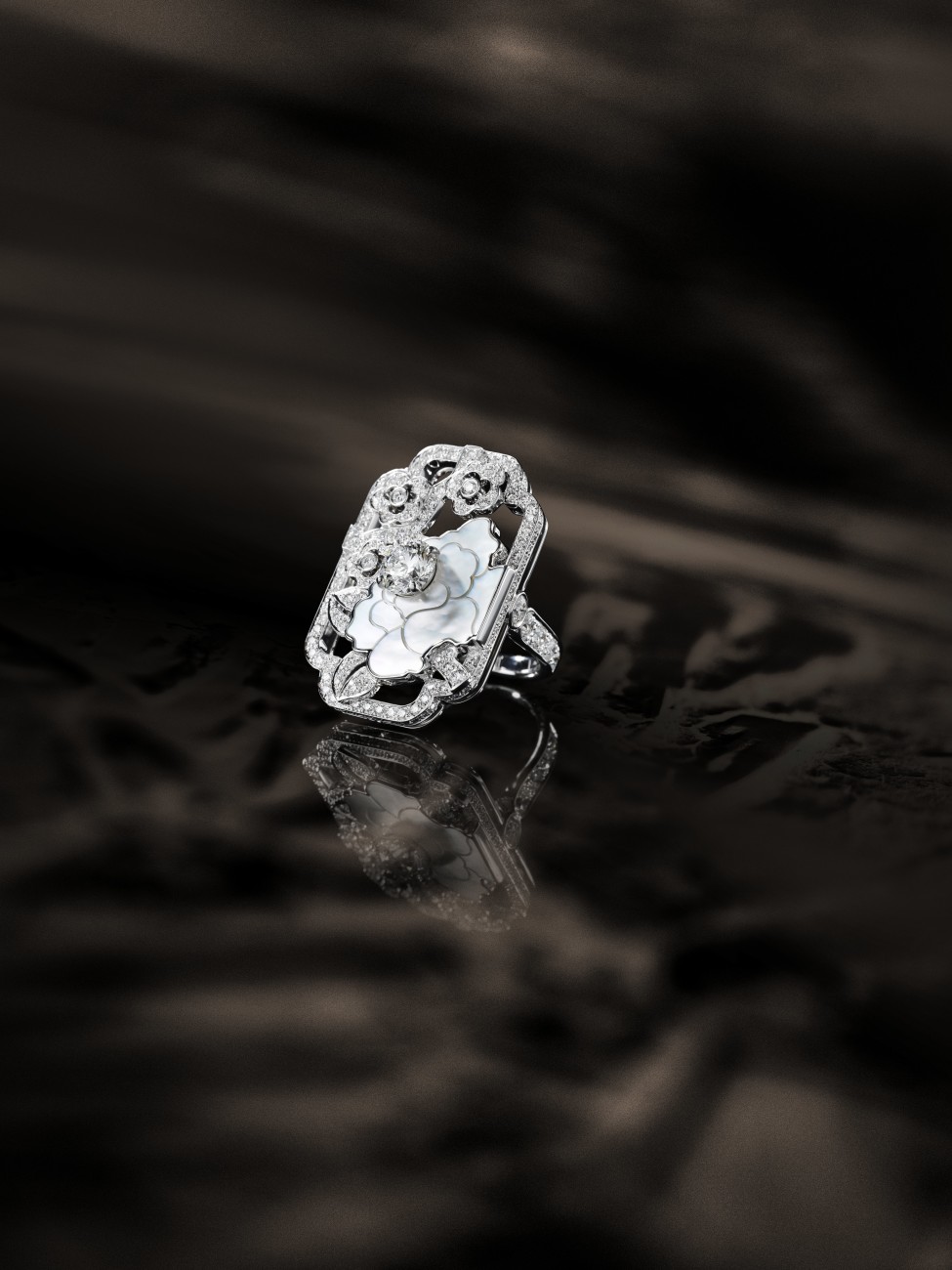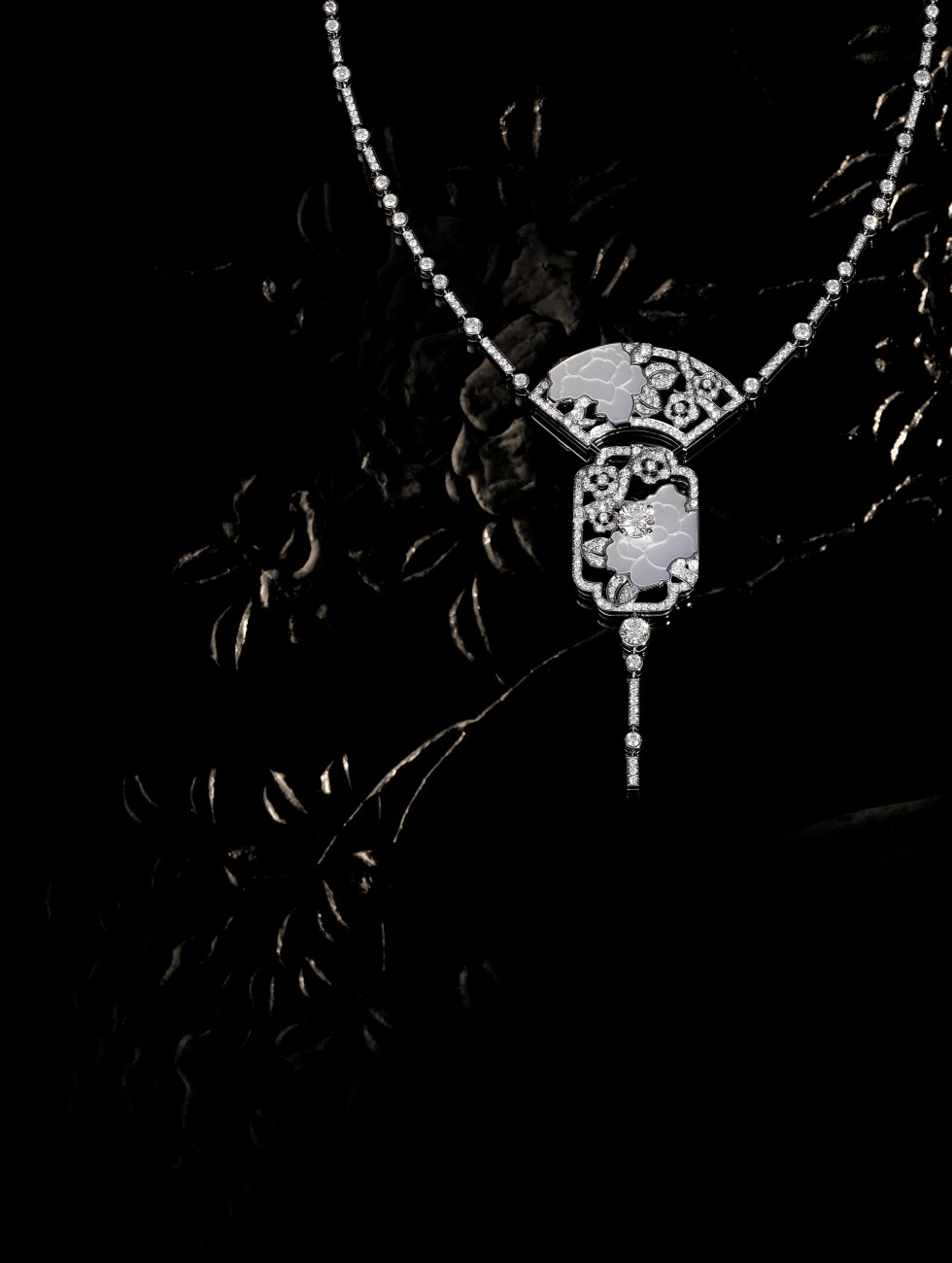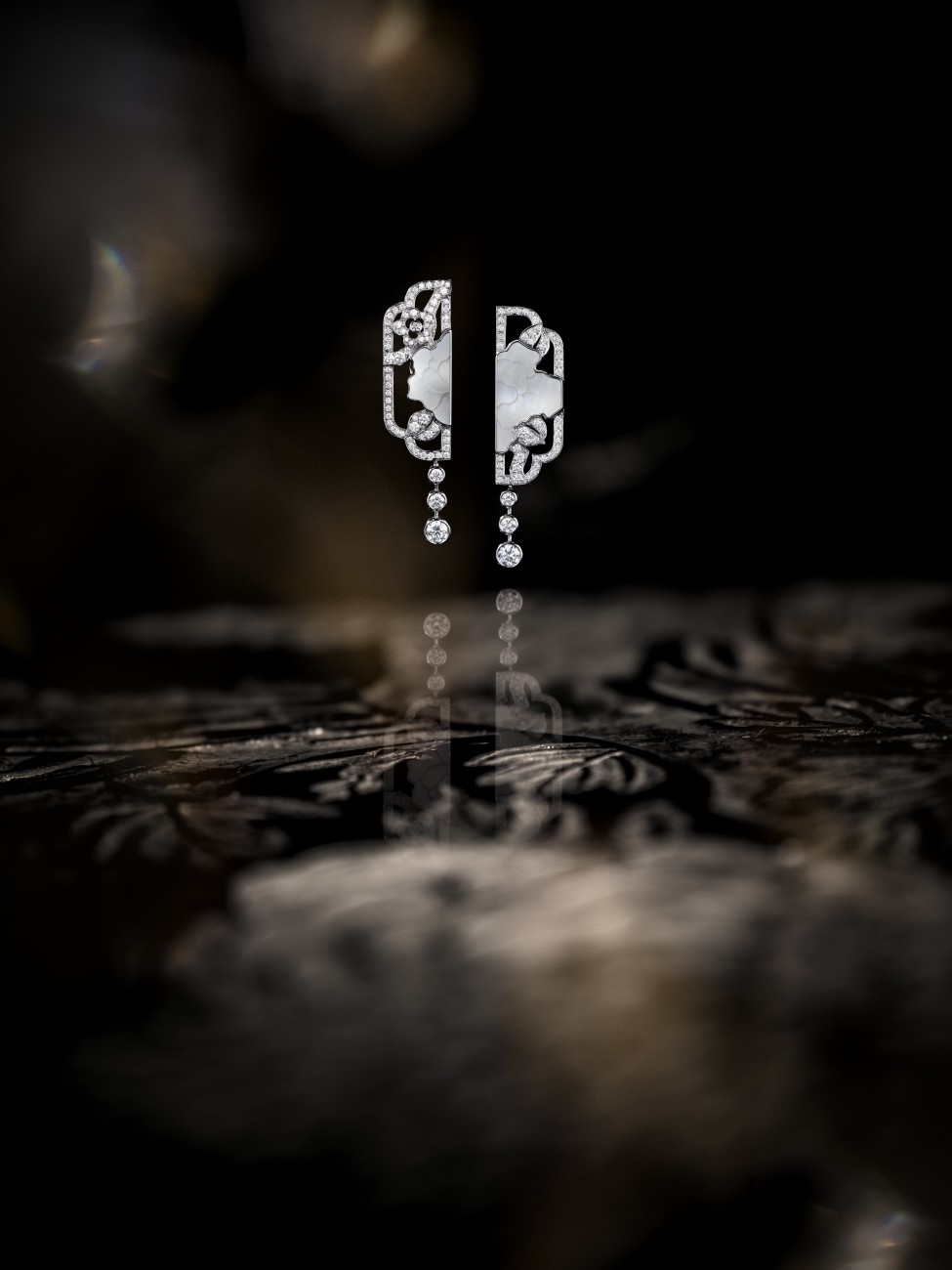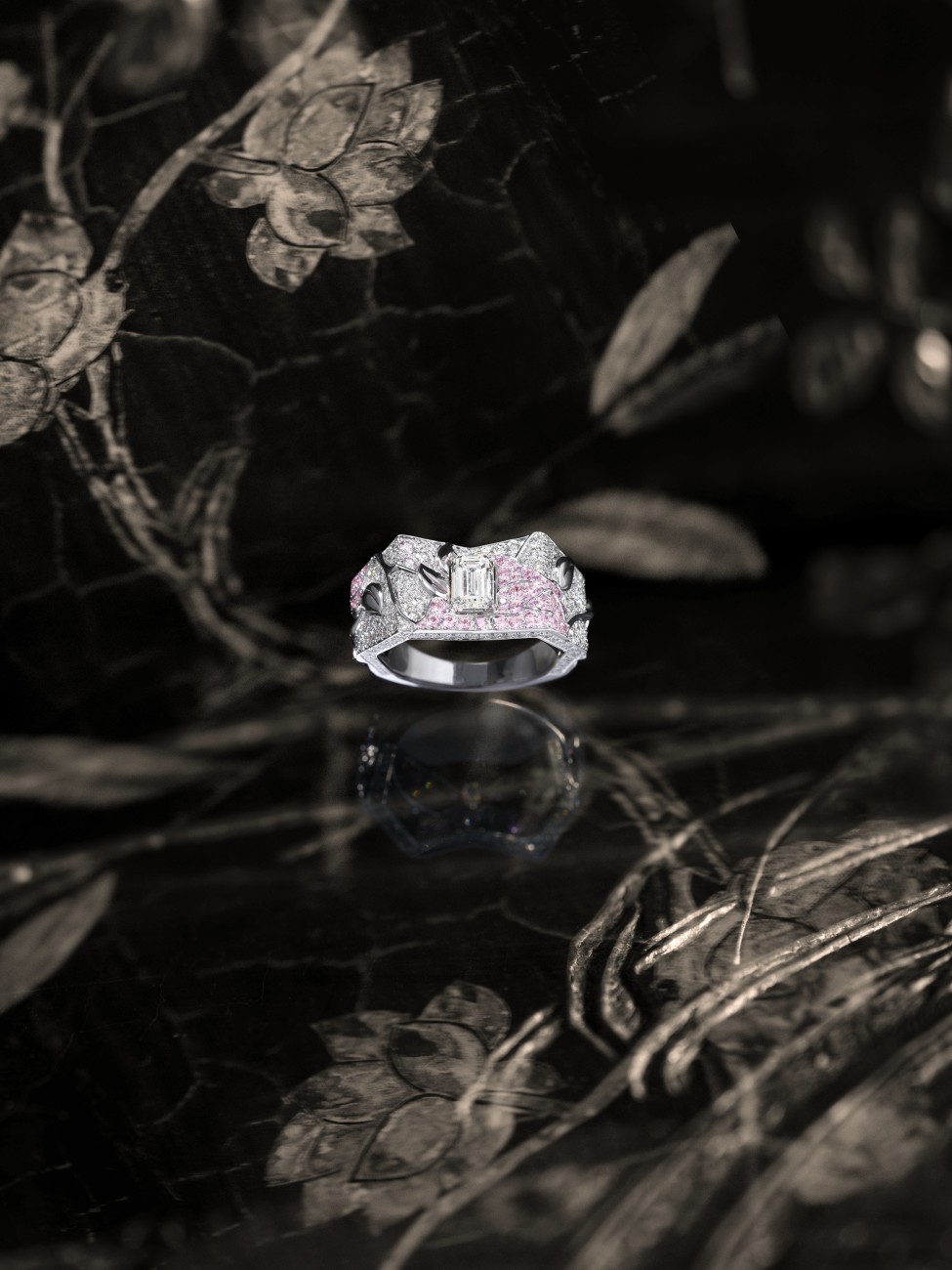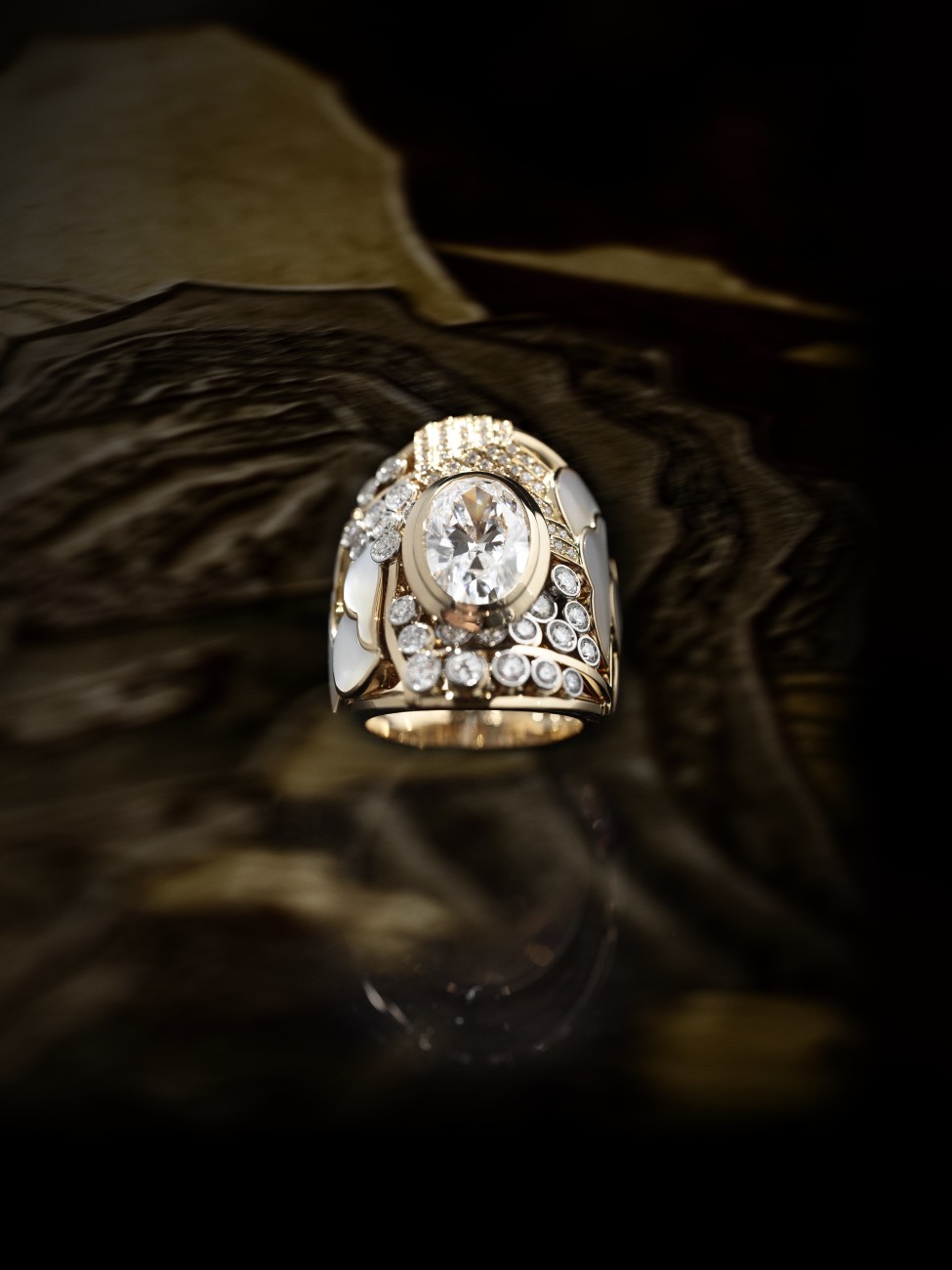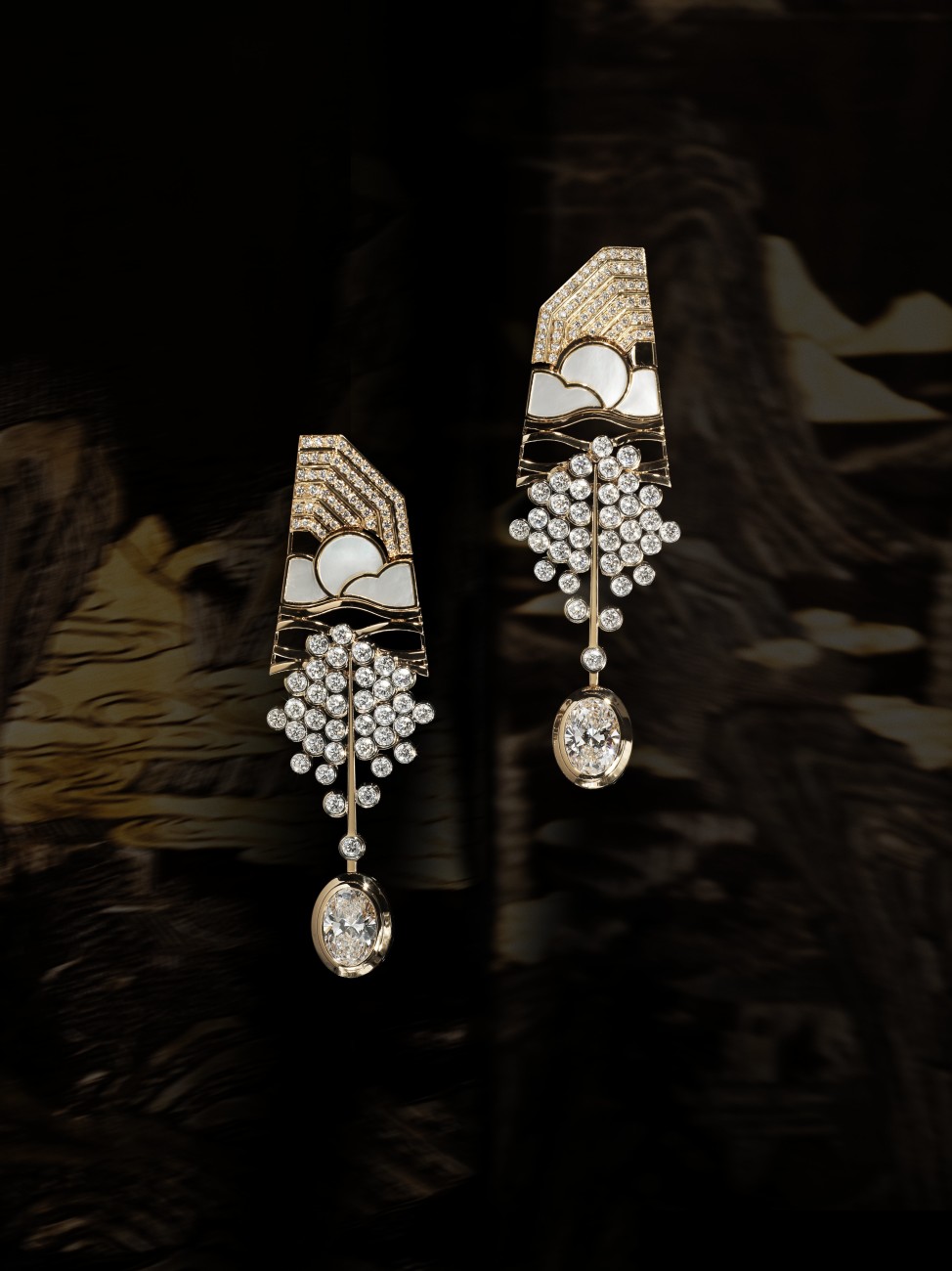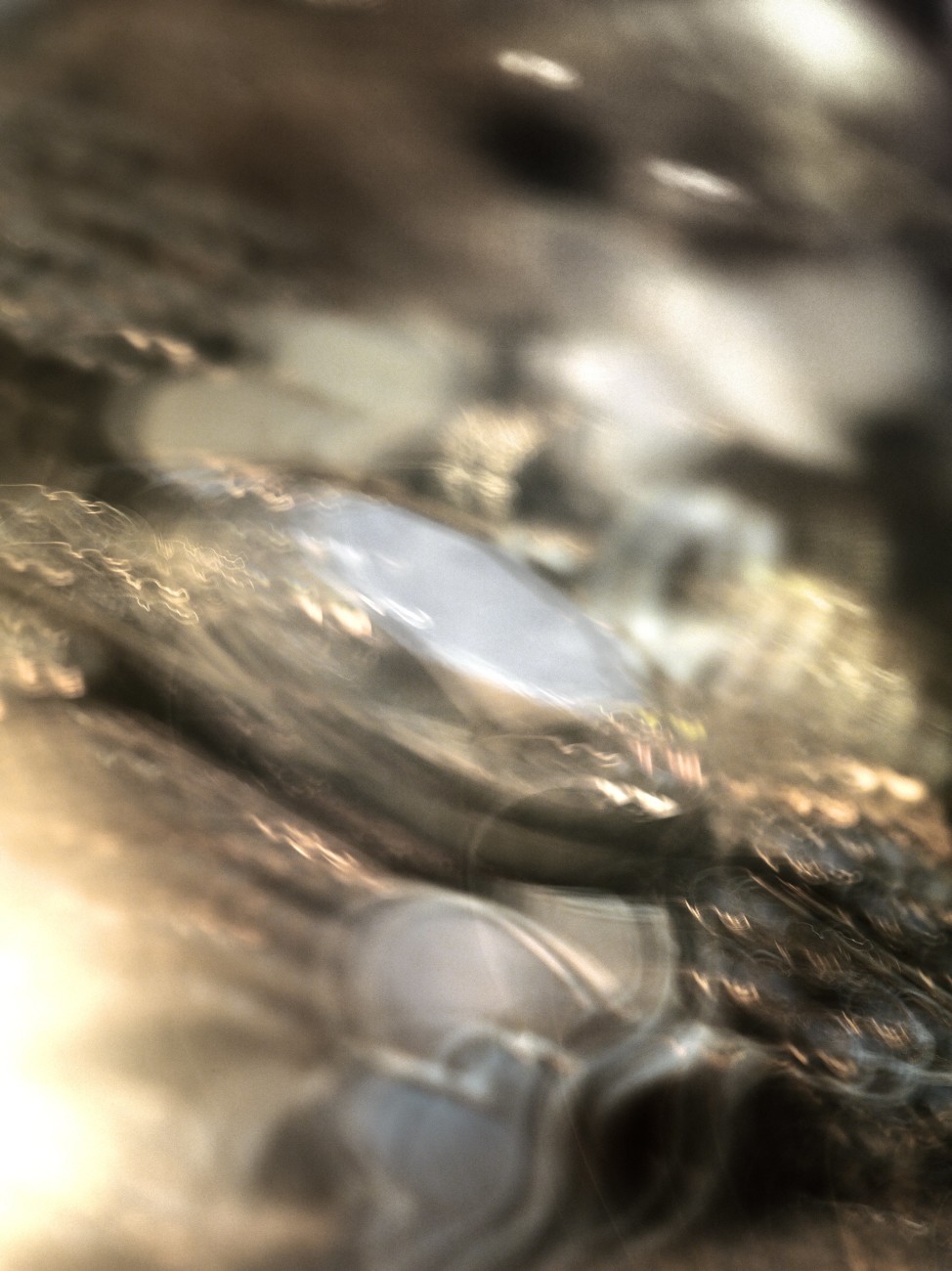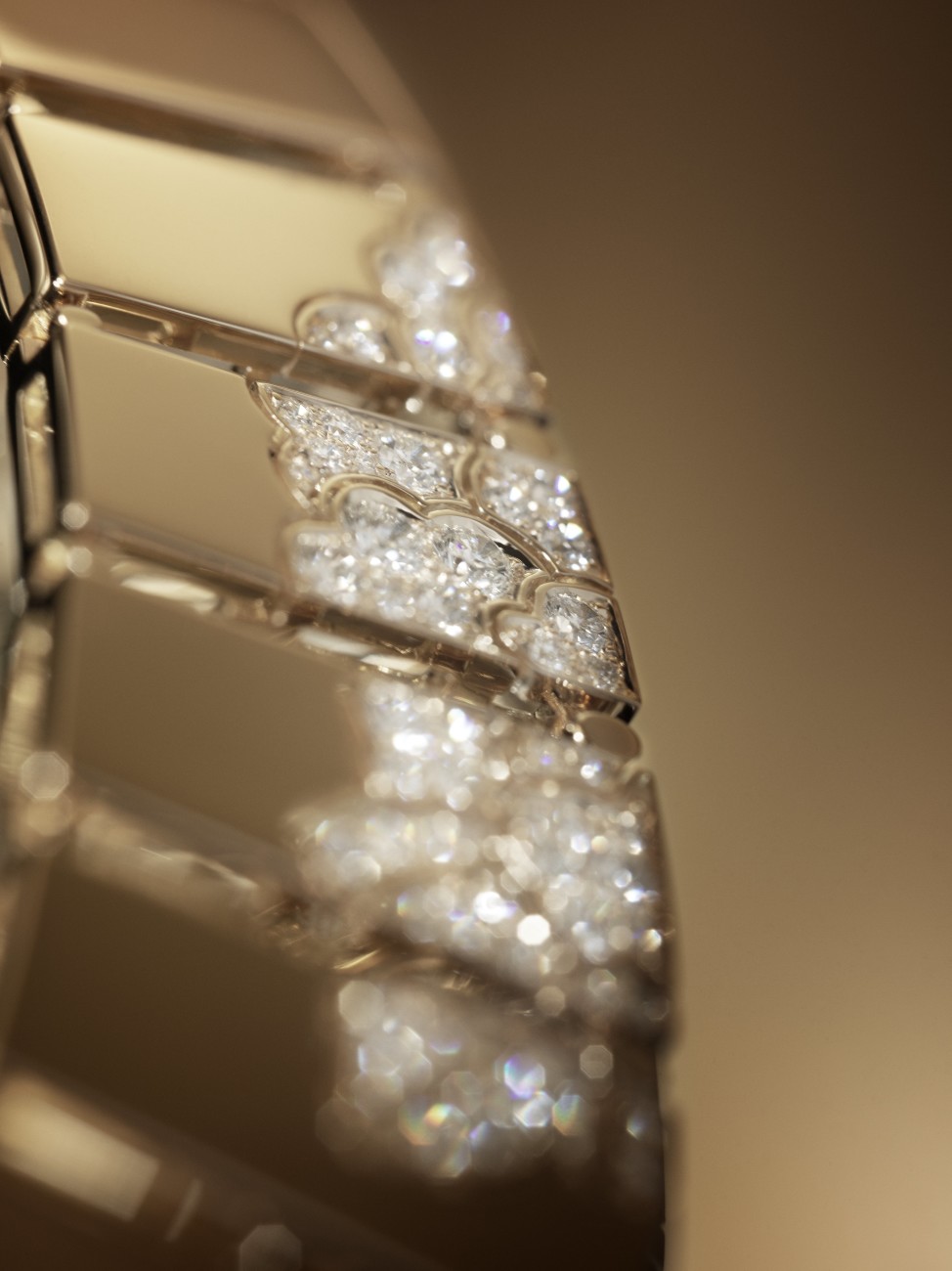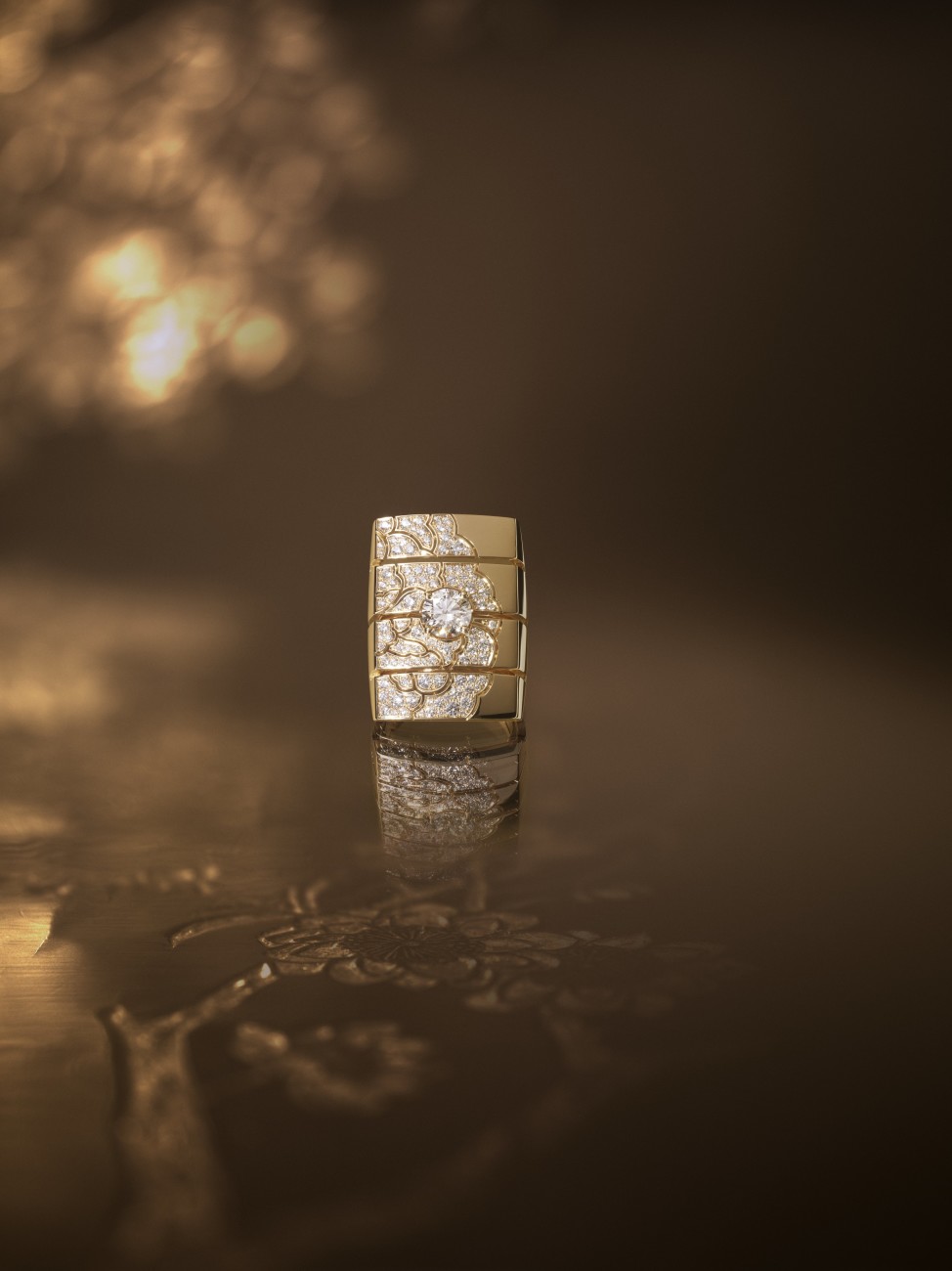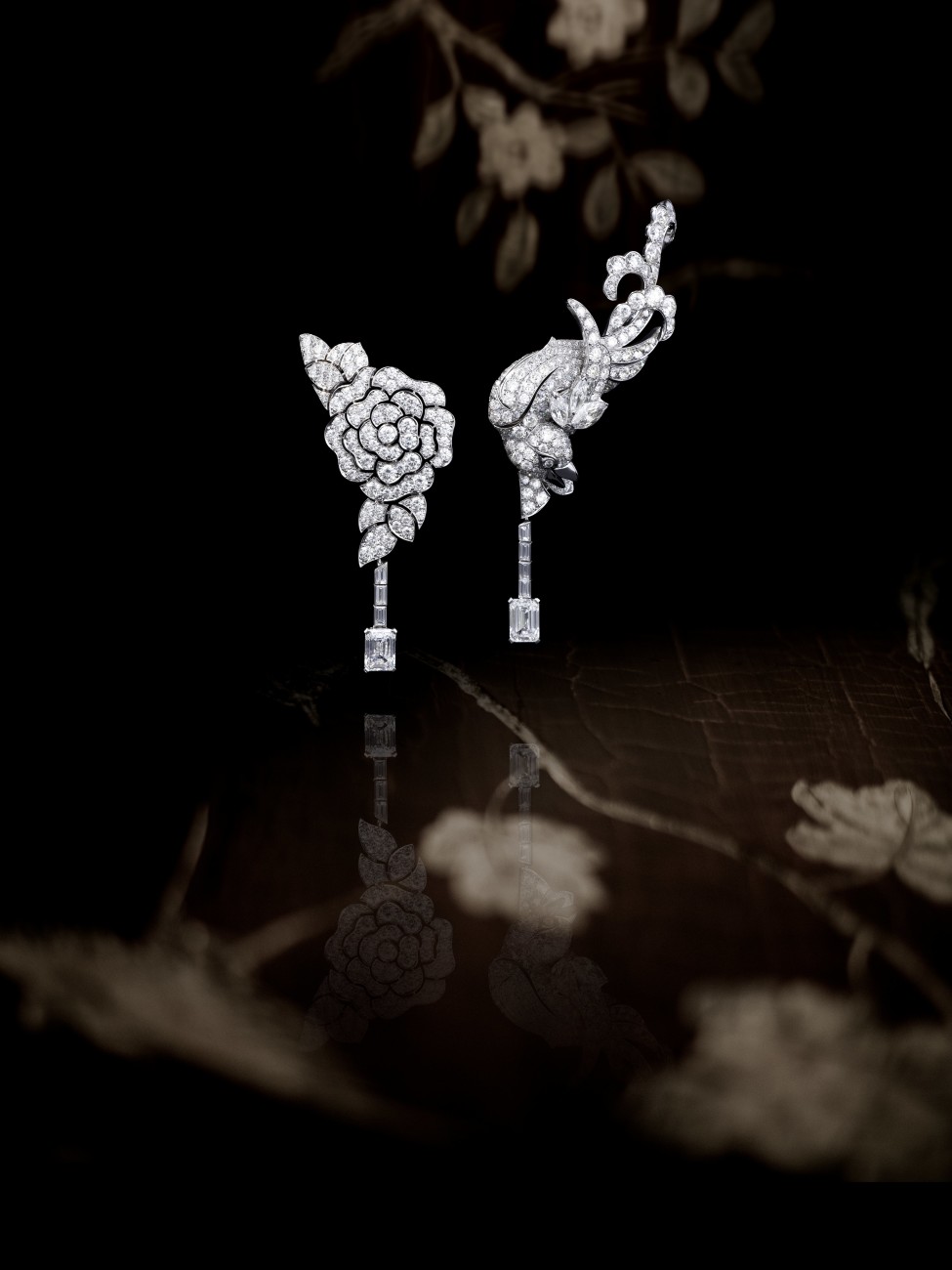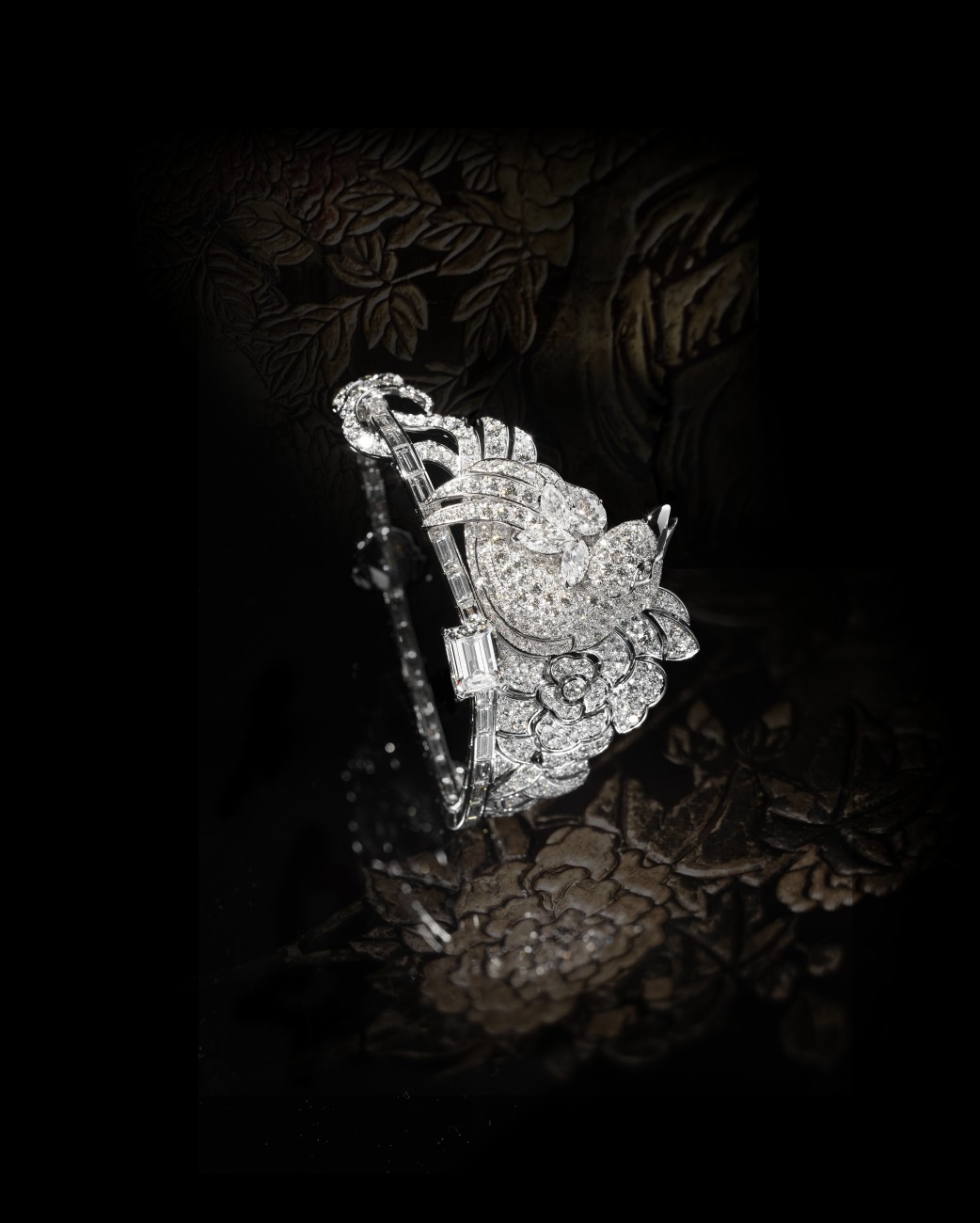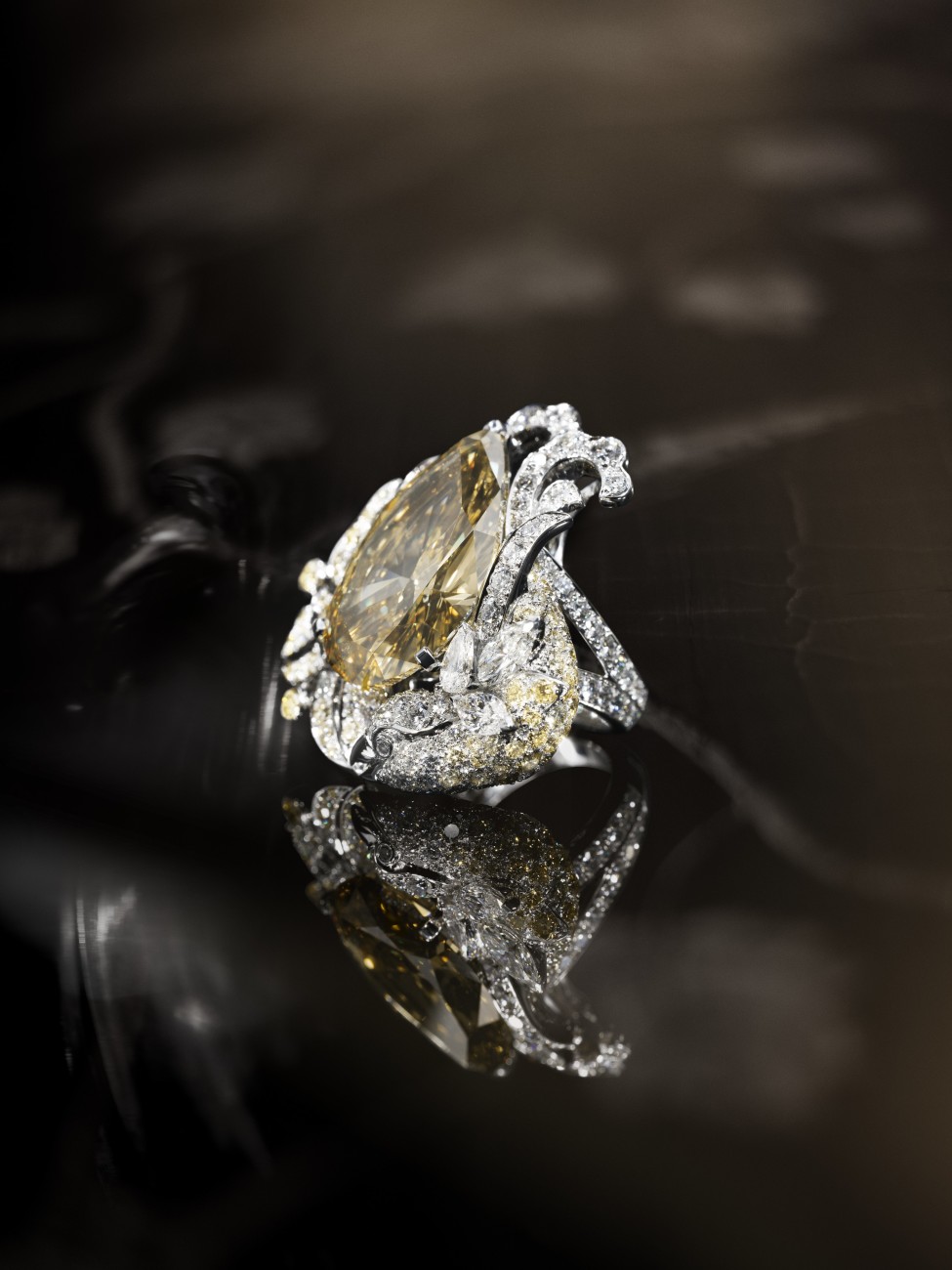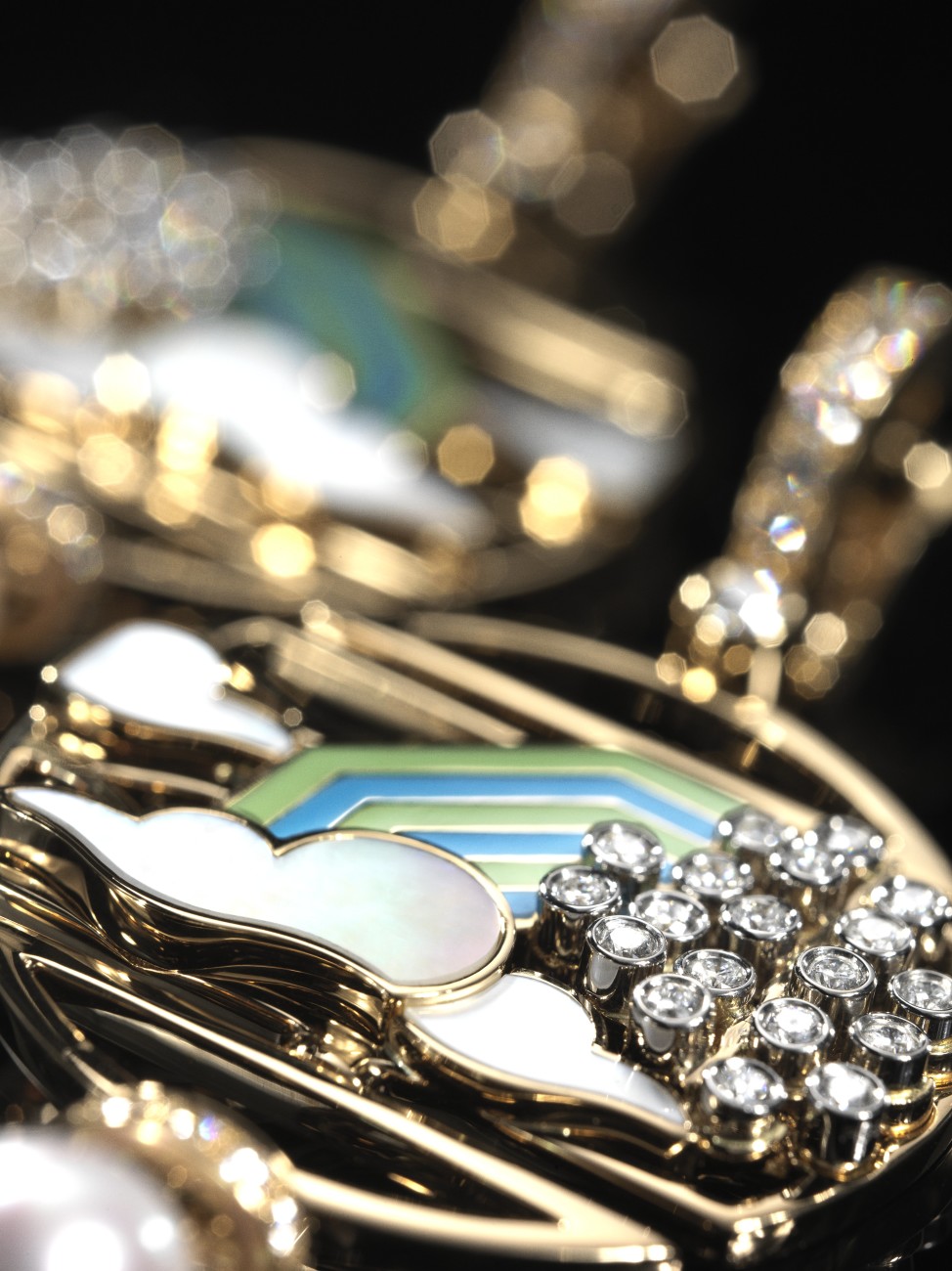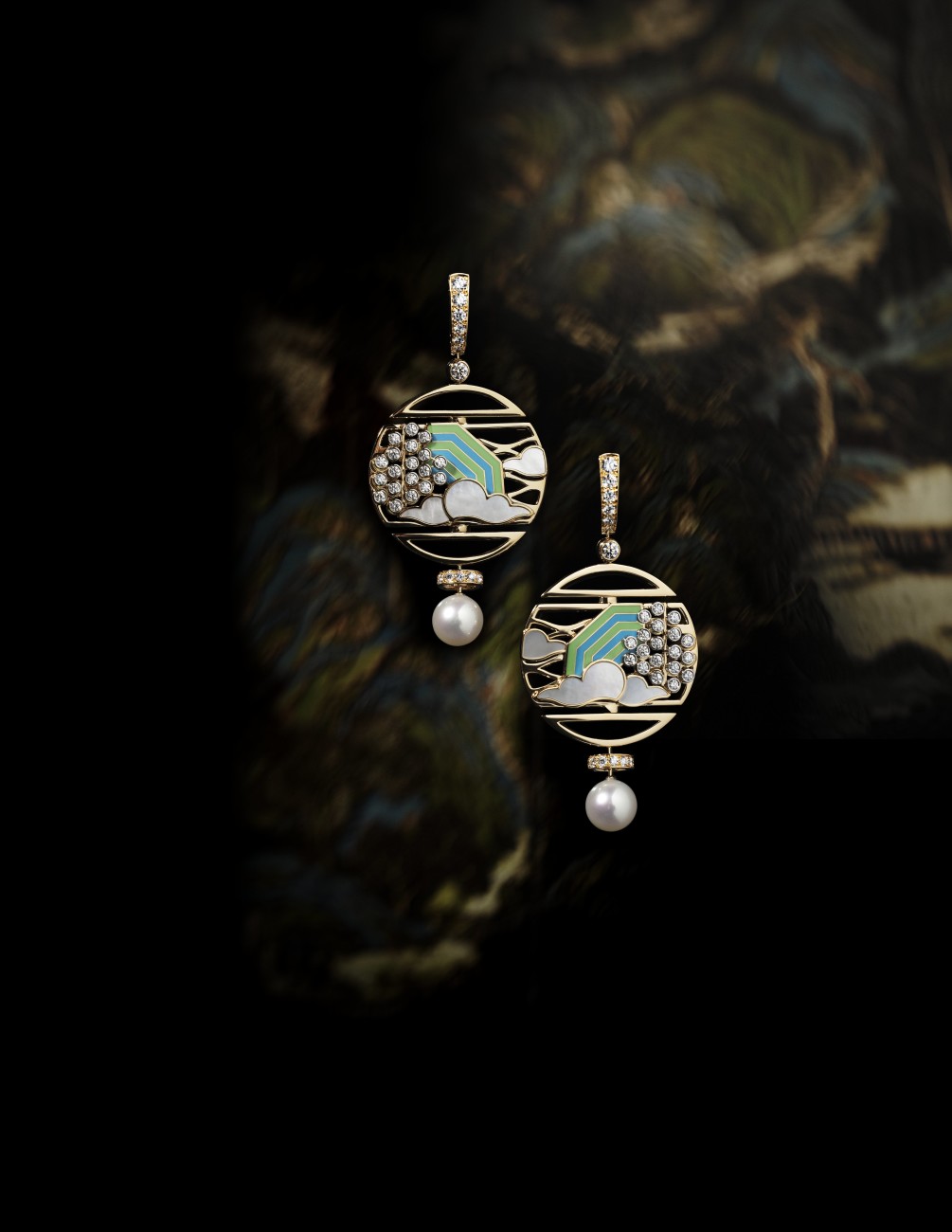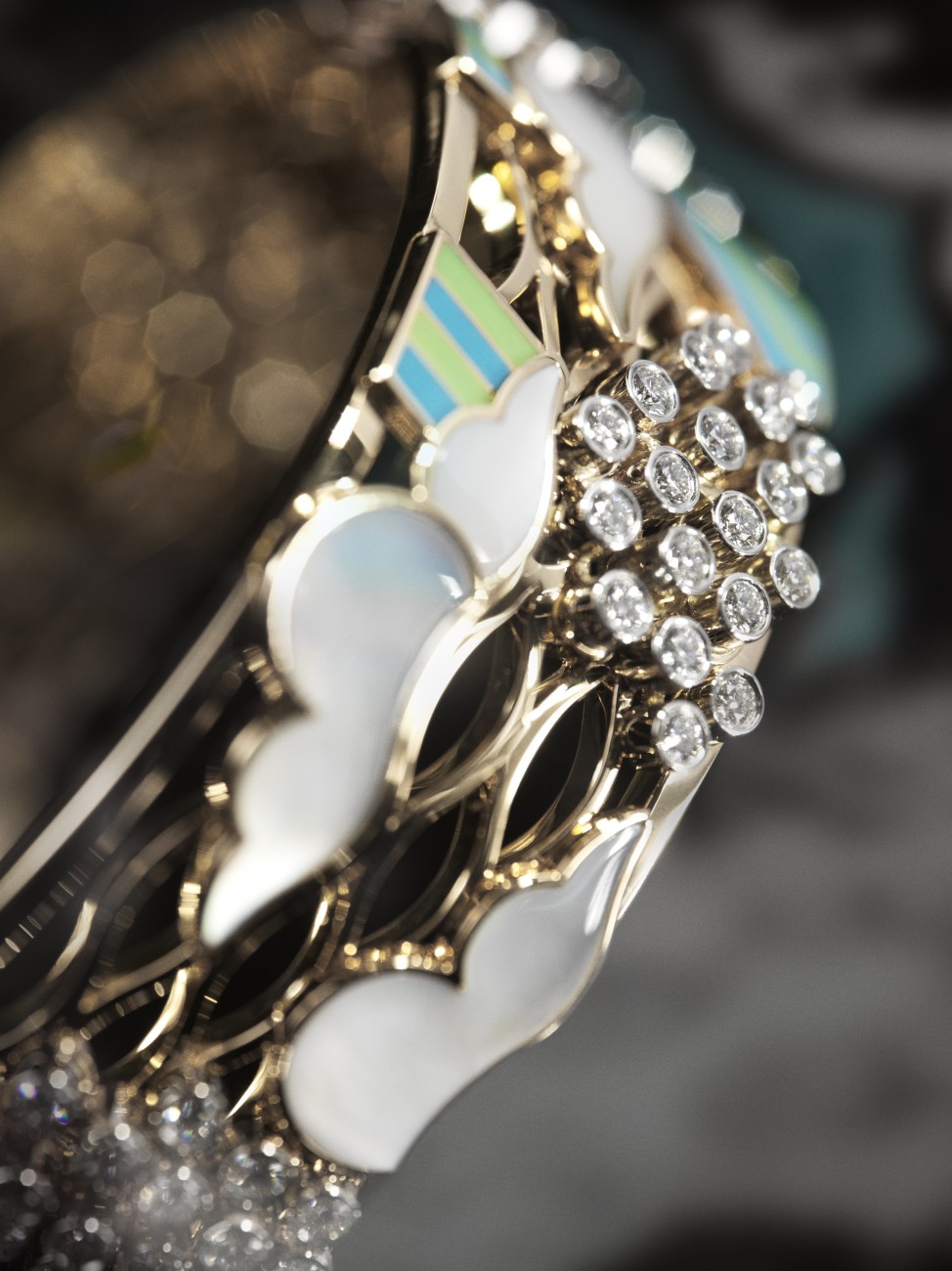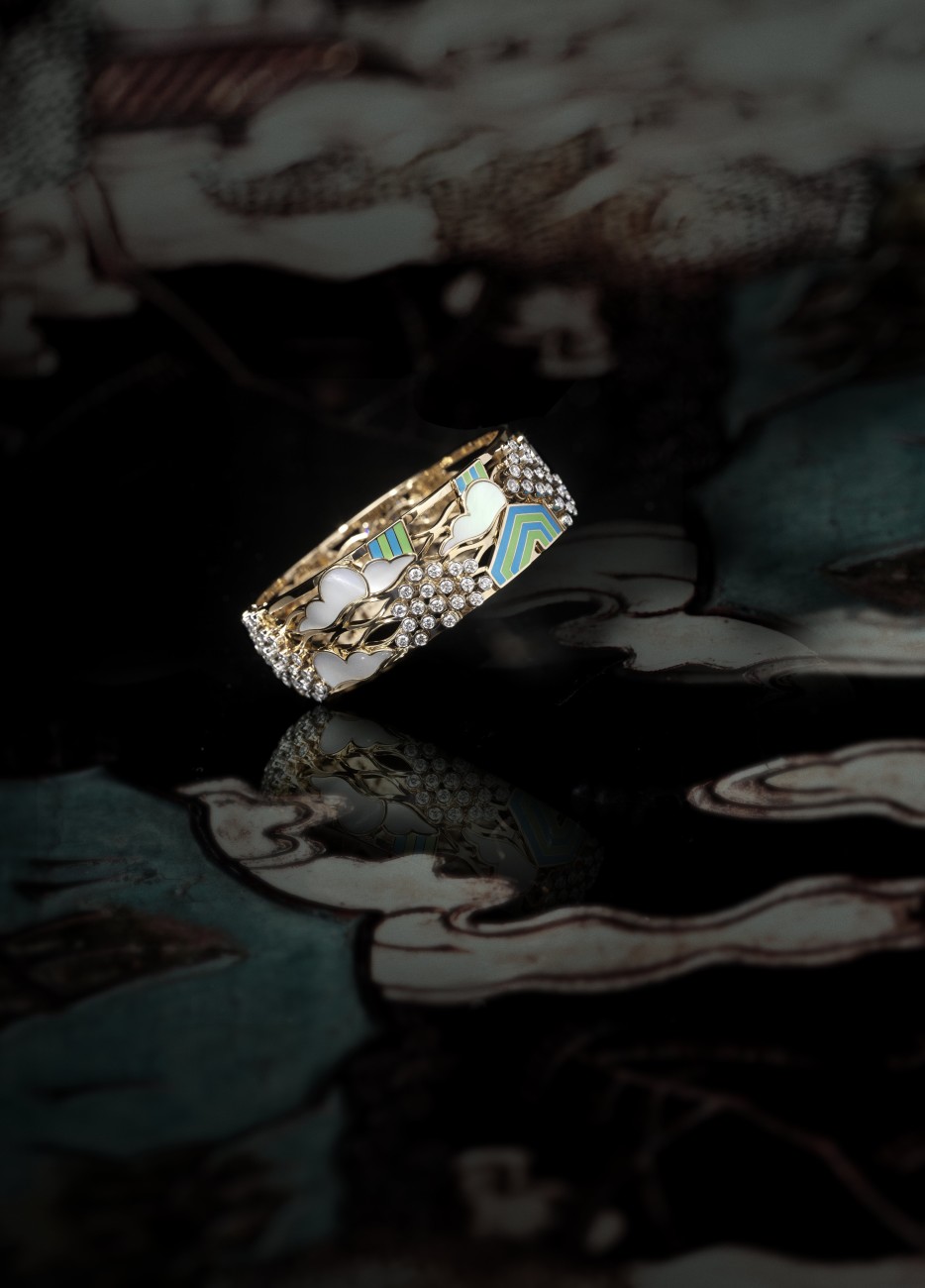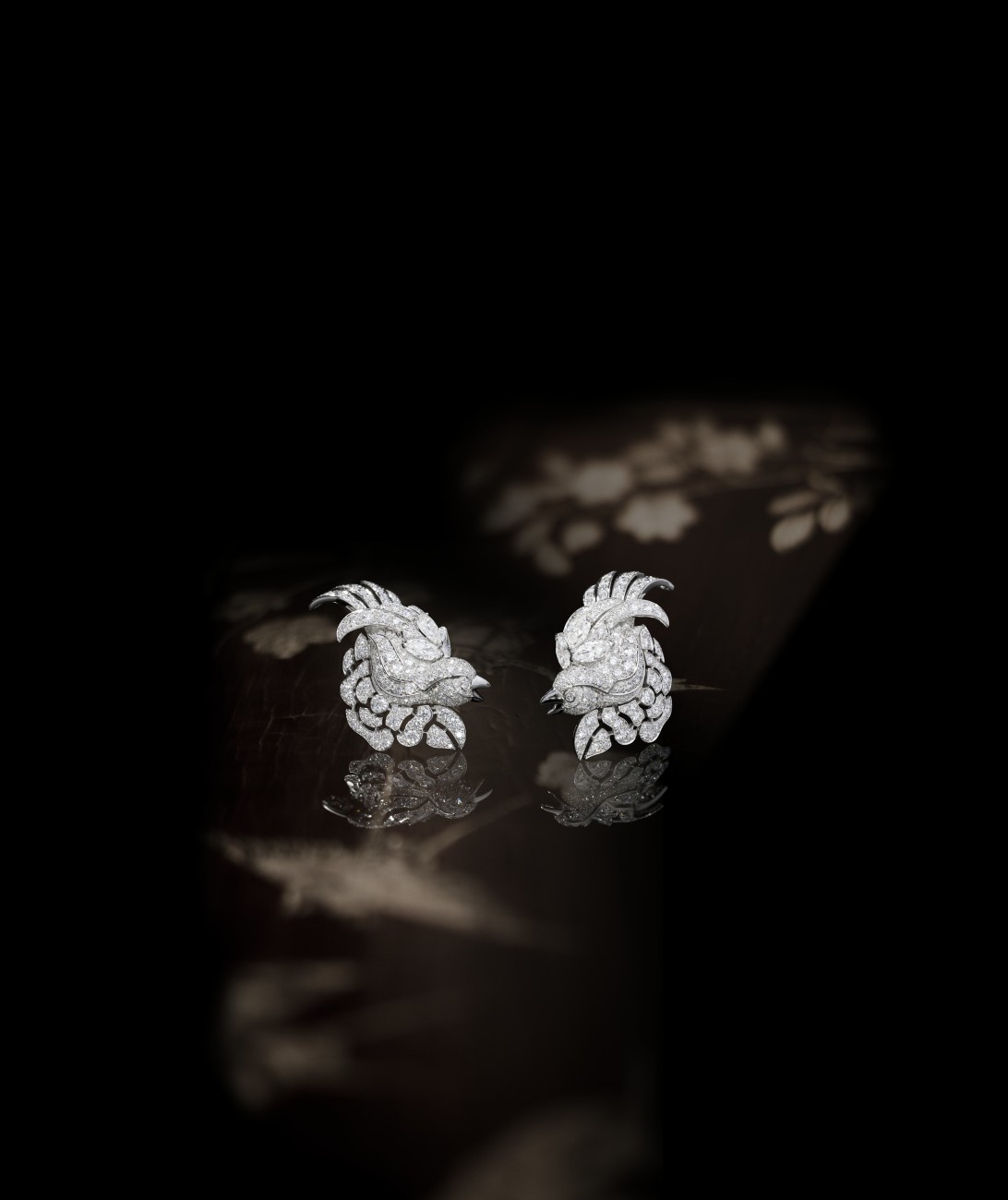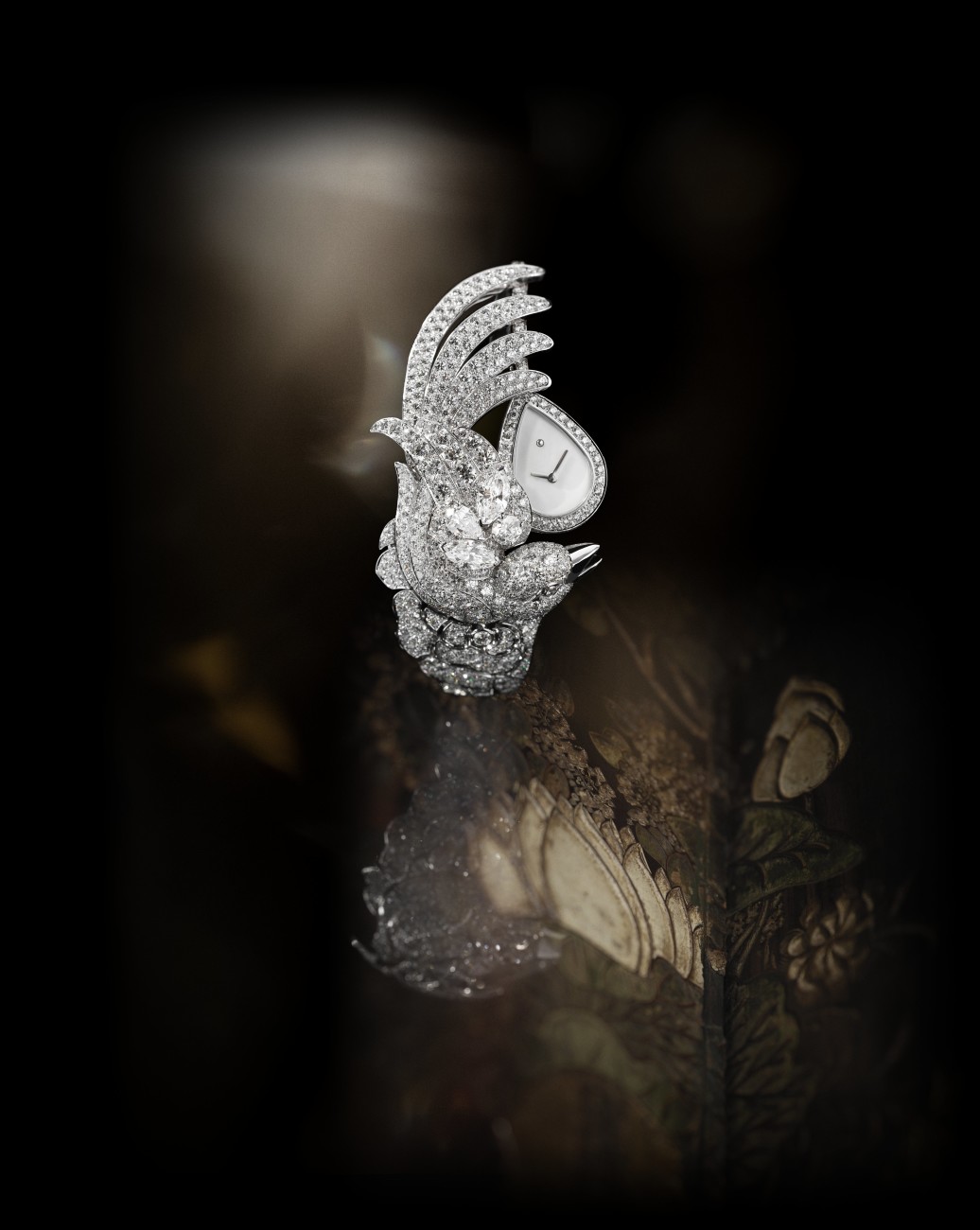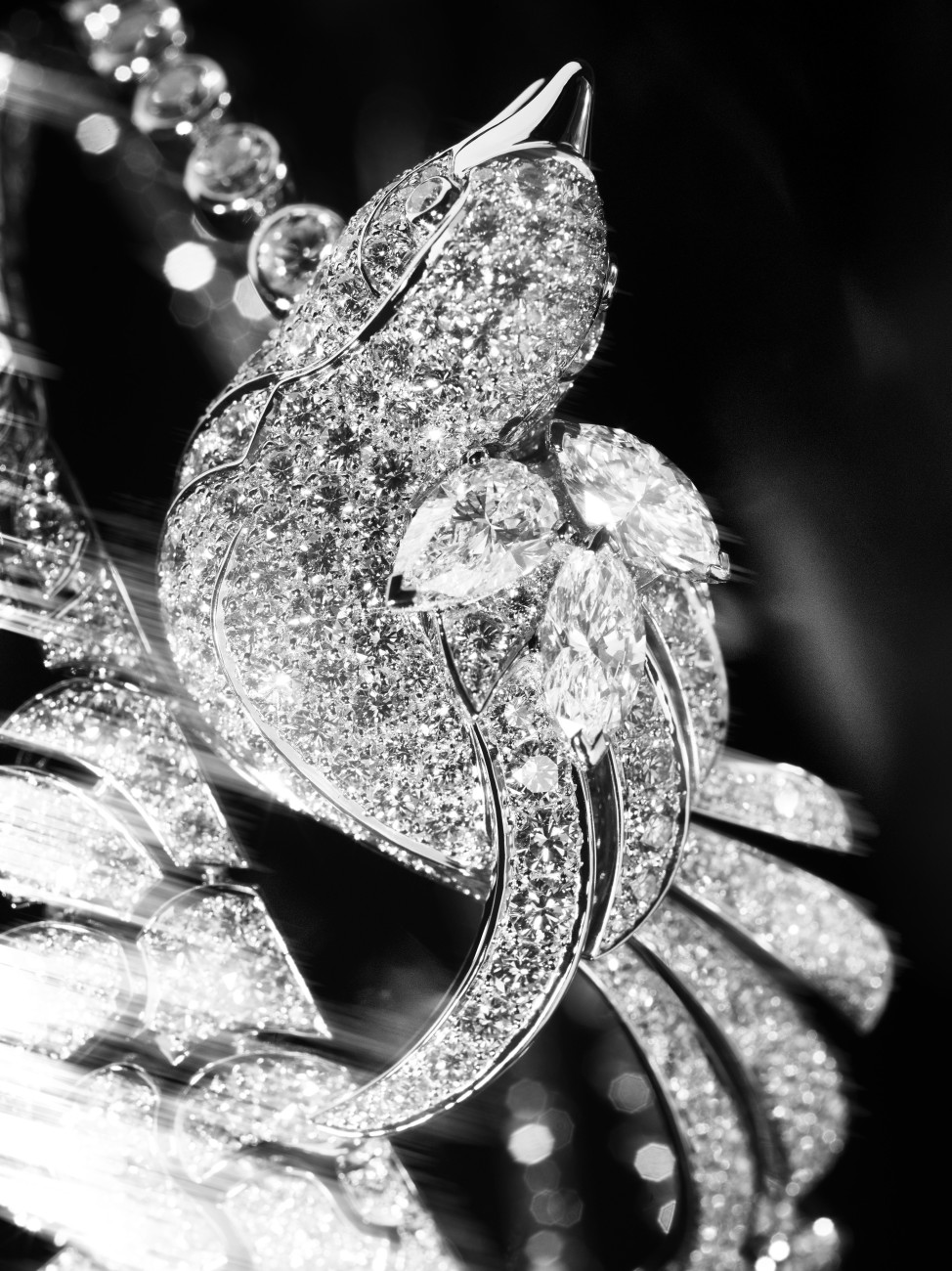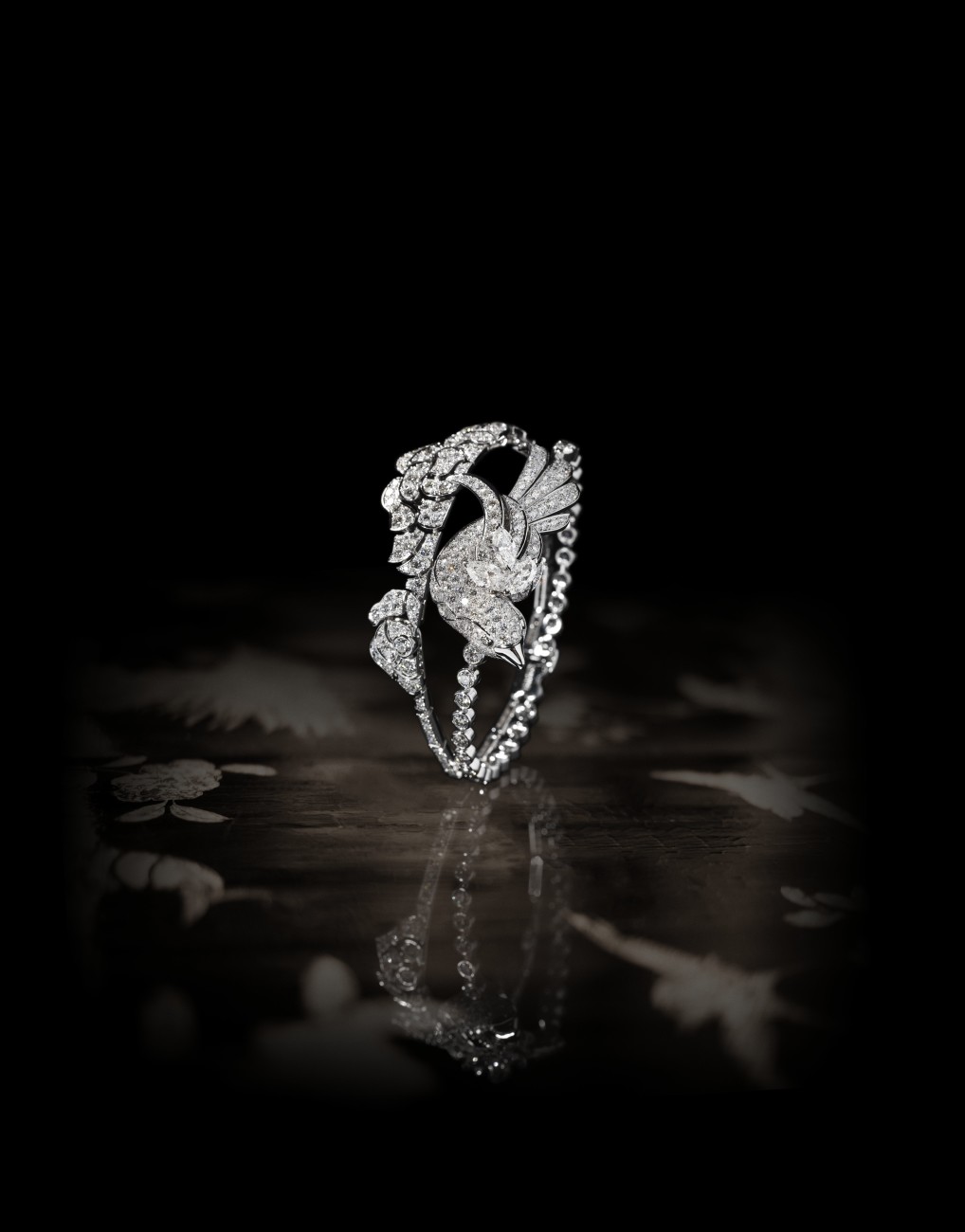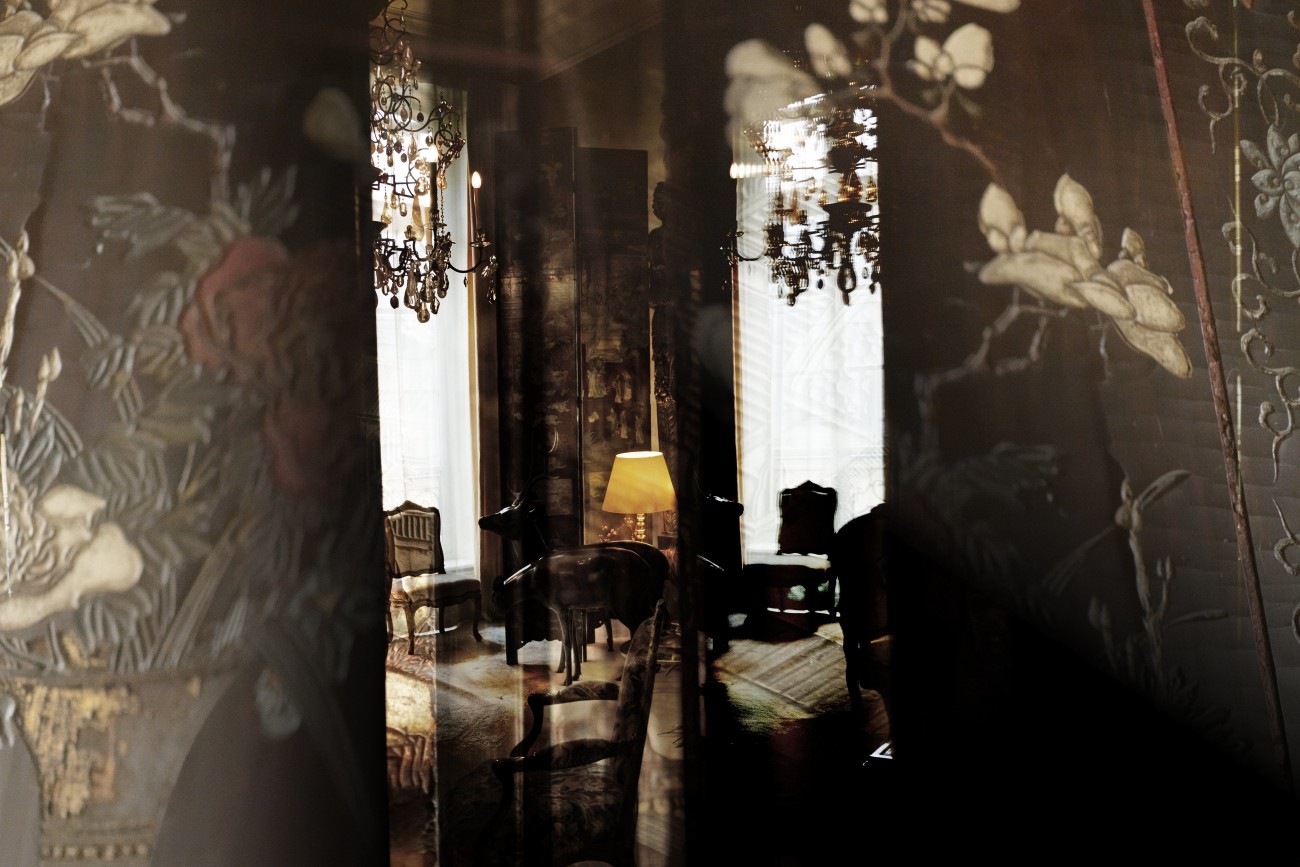 Coromandel Collection_CHANEL Fine Jewelry_Horizon_Lointain
Coromandel Collection_CHANEL Fine Jewelry_Fleur_de_Laque
Coromandel Collection_CHANEL Fine Jewelry_Fleur_de_Nacre
Coromandel Collection_CHANEL Fine Jewelry_Precieux_Envol
Coromandel Collection_CHANEL Fine Jewelry_Precieux_Envol_yellow
Coromandel Collection_CHANEL Fine Jewelry_Fleur_de_Laque
Coromandel Collection_CHANEL Fine Jewelry_Impression_Florale_white
Coromandel Collection_CHANEL Fine Jewelry_Vibration_Minerale
Coromandel Collection_CHANEL Fine Jewelry_Impression_Florale_white
Coromandel Collection_CHANEL Fine Jewelry_Precieux_Envol
Coromandel Collection_CHANEL Fine Jewelry_Impression_Florale_gold
Coromandel Collection_CHANEL Fine Jewelry_Evocation_Florale_spinel
Coromandel Collection_CHANEL Fine Jewelry_Calligraphie_Florale
Chanel Coromandel Collection_Evocation_Florale_spinel_3
Coromandel Collection_CHANEL Fine Jewelry_Precieux_Envol
Coromandel Collection_CHANEL Fine Jewelry_Impression_Florale_white
Coromandel Collection_CHANEL Fine Jewelry_Impression_Florale_white
Coromandel Collection_CHANEL Fine Jewelry
Coromandel Collection_CHANEL Fine Jewelry
Coromandel Collection_CHANEL Fine Jewelry
Coromandel Collection_CHANEL Fine Jewelry_Evocation_Florale
Coromandel Collection_CHANEL Fine Jewelry_Horizon_Lointain
Coromandel Collection_CHANEL Fine Jewelry_Evocation_Florale
Coromandel Collection_CHANEL Fine Jewelry_Evocation_Florale_emerald
Coromandel Collection_CHANEL Fine Jewelry_Evocation_Florale_spinel
Coromandel Collection_CHANEL Fine Jewelry_Evocation_Florale_tsavorite
Coromandel Collection_CHANEL Fine Jewelry_Evocation_Florale_tsavorite
Coromandel Collection_CHANEL Fine Jewelry_Fleur_de_Diamant
Coromandel Collection_CHANEL Fine Jewelry_Fleur_de_Diamant_Fleur_de_Laque
Coromandel Collection_CHANEL Fine Jewelry_Fleur_de_Diamant_Fleur_de_Laque_Fleur_de_Laque
Coromandel Collection_CHANEL Fine Jewelry_Fleur_de_Diamant_Fleur_de_Laque_Fleur_de_Laque_Fleur_de_Laque
Coromandel Collection_CHANEL Fine Jewelry_Fleur_de_Diamant_Fleur_de_Laque_Fleur_de_Laque_Fleur_de_Laque_Fleur_de_Laque
Coromandel Collection_CHANEL Fine Jewelry_Fleur_de_Nacre
Coromandel Collection_CHANEL Fine Jewelry_Fleur_de_Nacre
Coromandel Collection_CHANEL Fine Jewelry_Fleur_de_Nacre
Coromandel Collection_CHANEL Fine Jewelry_Fleur_Secrete
Coromandel Collection_CHANEL Fine Jewelry_Horizon_Lointain
Coromandel Collection_CHANEL Fine Jewelry_Horizon_Lointain
Coromandel Collection_CHANEL Fine Jewelry_Horizon_Lointain
Coromandel Collection_CHANEL Fine Jewelry_Impression_Florale_gold
Coromandel Collection_CHANEL Fine Jewelry_Impression_Florale_gold
Coromandel Collection_CHANEL Fine Jewelry_Precieux_Envol
Coromandel Collection_CHANEL Fine Jewelry_Precieux_Envol
Coromandel Collection_CHANEL Fine Jewelry_Precieux_Envol_yellow
Coromandel Collection_CHANEL Fine Jewelry_Vibration_Minerale
Coromandel Collection_CHANEL Fine Jewelry_Vibration_Minerale
Coromandel Collection_CHANEL Fine Jewelry_Vibration_Minerale
Coromandel Collection_CHANEL Fine Jewelry_Vibration_Minerale
Coromandel Collection_CHANEL Fine Jewelry_Vol Suspendu
Coromandel Collection_CHANEL Fine Jewelry_Vol Suspendu
Coromandel Collection_CHANEL Fine Jewelry_Vol Suspendu
Coromandel Collection_CHANEL Fine Jewelry_Vol Suspendu
APPARTEMENT_Coromandel Collection_CHANEL Fine Jewelry