The sea is a source of inspiration. The sea that saw Massimo Izzo as a child in Messina, and surrounds him now in Ortigia, the enchanting setting where he creates jewelry masterpieces paying homage to his homeland Sicily
Text by:
Sofia Catalano
Edited by: Domenico Costantini
Massimo Izzo, internationally renowned master goldsmith (born in Messina, raised in Syracuse) lives and celebrates the abyss every day. The underwater world is his world. That muffled universe that he has felt as his own since his first dive into the water. "With my diving mask on, I explored, watched, scrutinised that fantastic world and I felt like home, suspended and light in a colourful, fascinating universe inhabited by magnificent creatures".

Algae, madrepores, starfish, hippocampi, shells, octopuses, corals and fish. The flora and fauna of the oceans, now in need of protection, are the elements that Massimo re-edited in his extraordinary jewels that have conquered the world. Exhibited at the Ritz in Paris, in New York, London, Beverly Hills, Los Angeles and in his boutique in Milan in the 2000s. A rewarding and stimulating whirlwind that Massimo has followed personally. But that is enough now, his creations speak to the world, and he has put down roots again. "Finally, after so much wandering around, I realised that here and only here, in Sicily, I can have the serenity I need to work in the best way and develop new ideas and projects. Everything around me is a source of inspiration here: the Arab and Greek cultures, the architecture and even Mount Etna, which I used to only look at when the plane landed, but now I gladly walk on it! And of course, my sea. Here I have found the perfect balance between work and quality of life. I have rediscovered spaces and places; I have found my old friends and those ancestral habits that are part of me. For example, sailing: beauty and absolute freedom.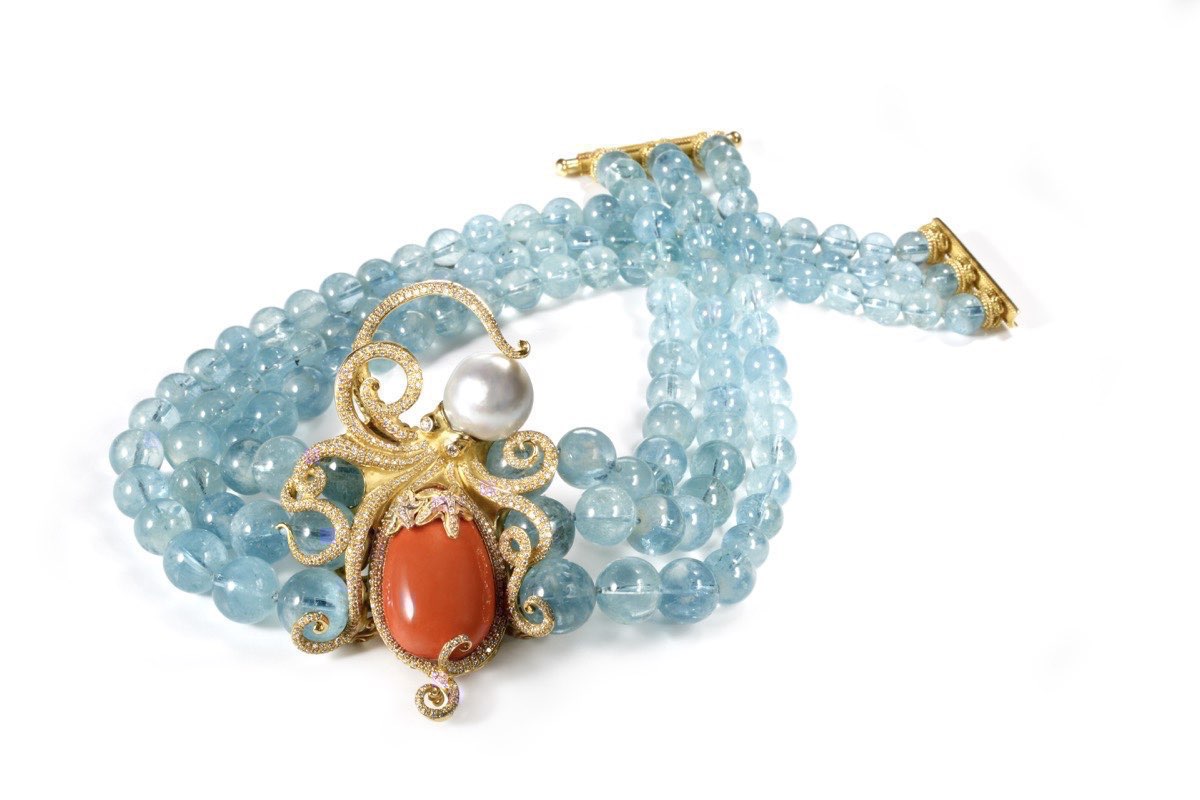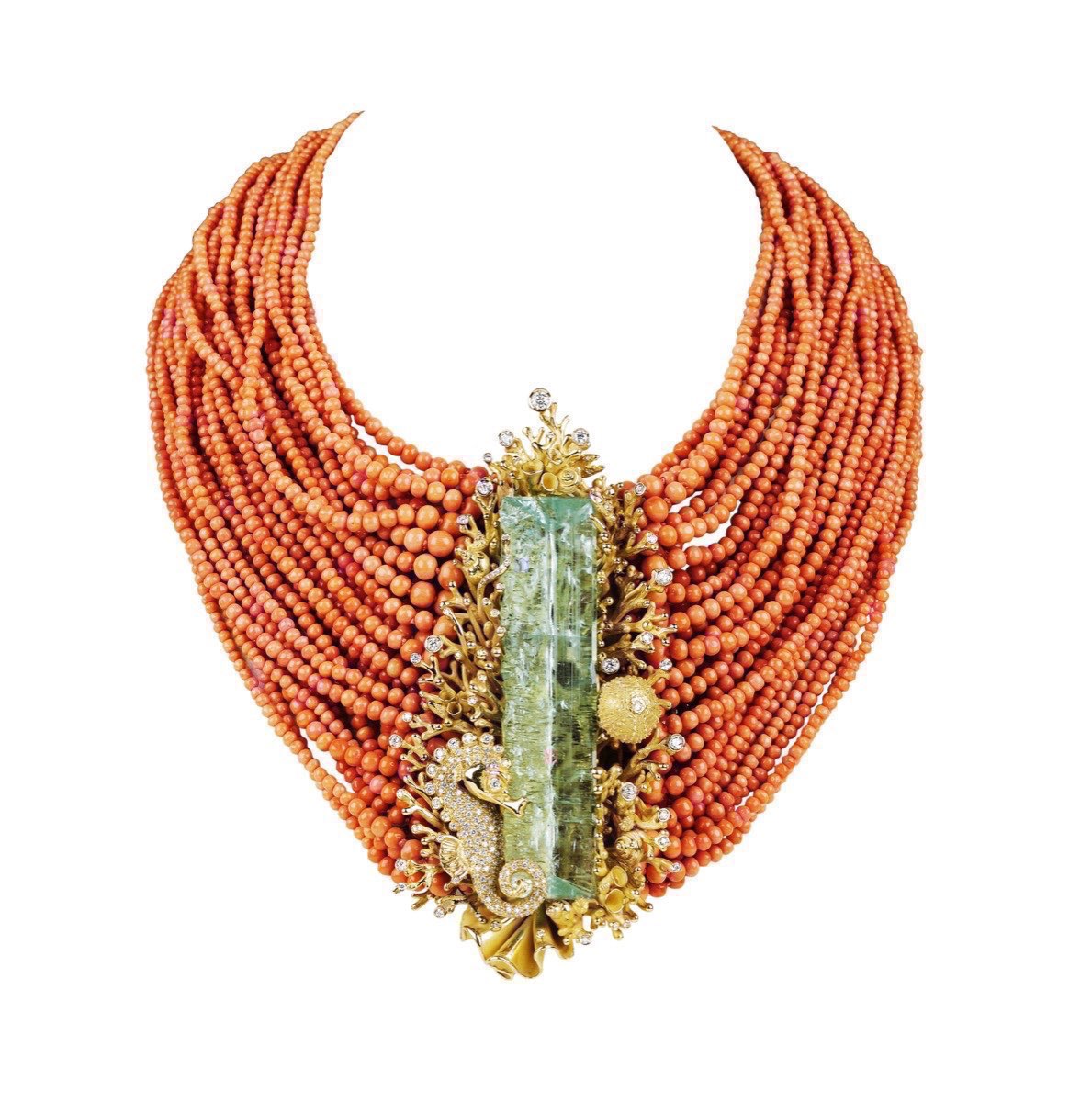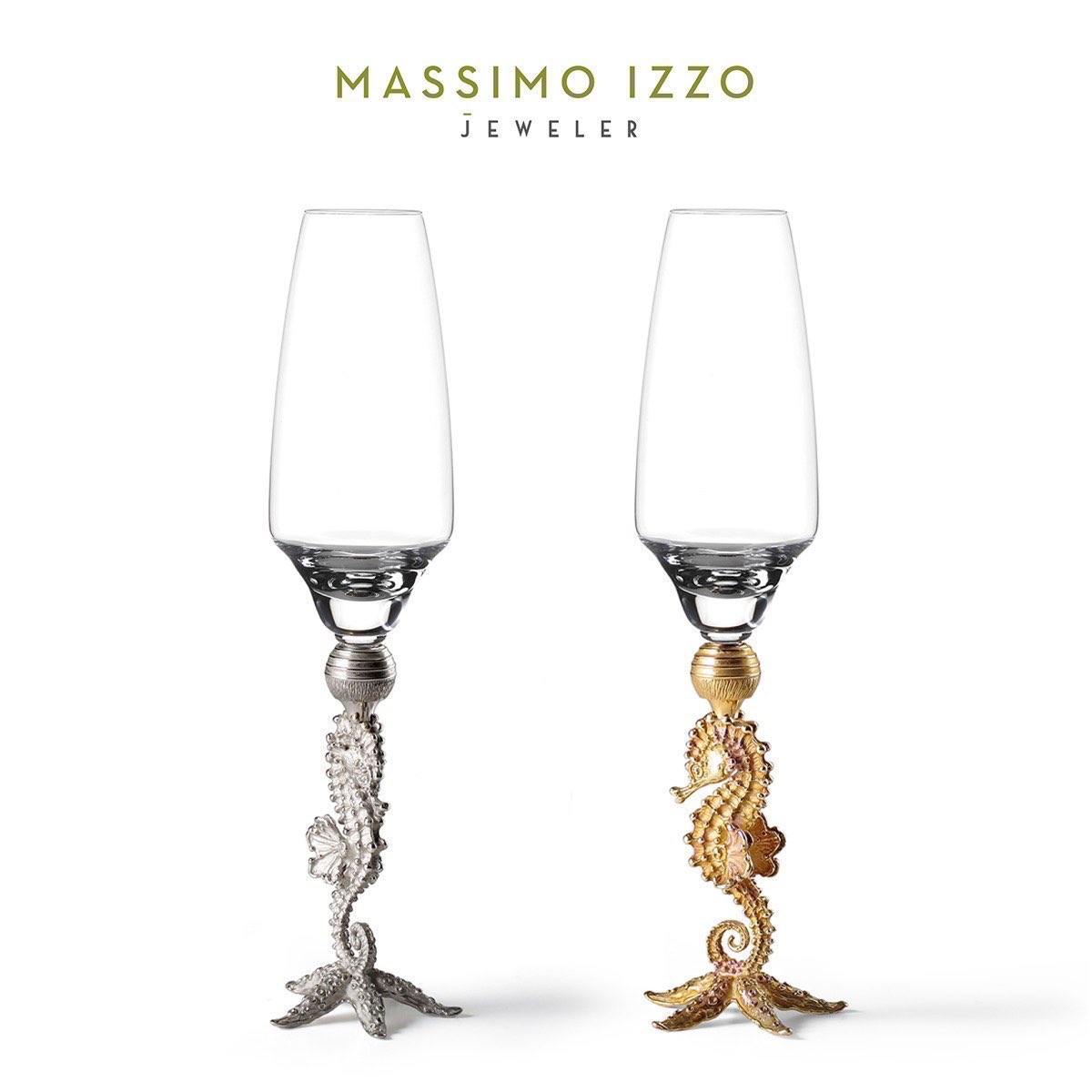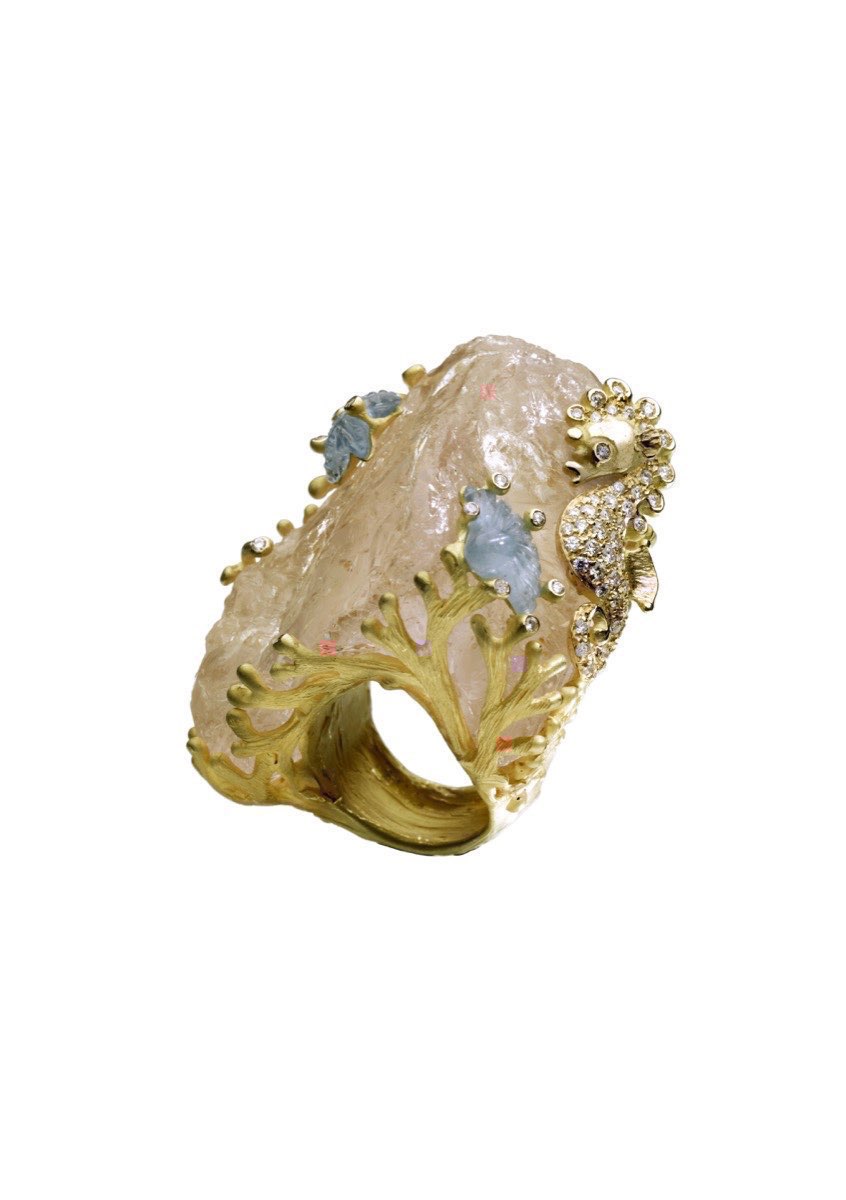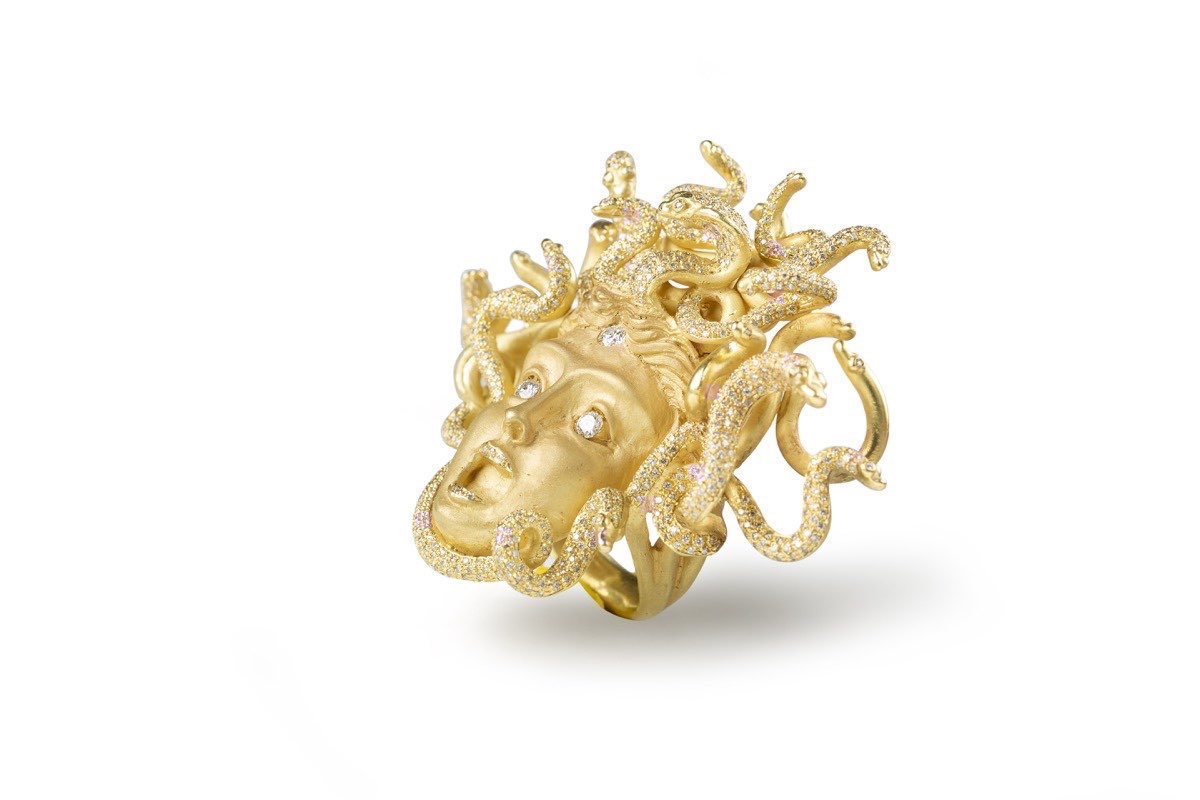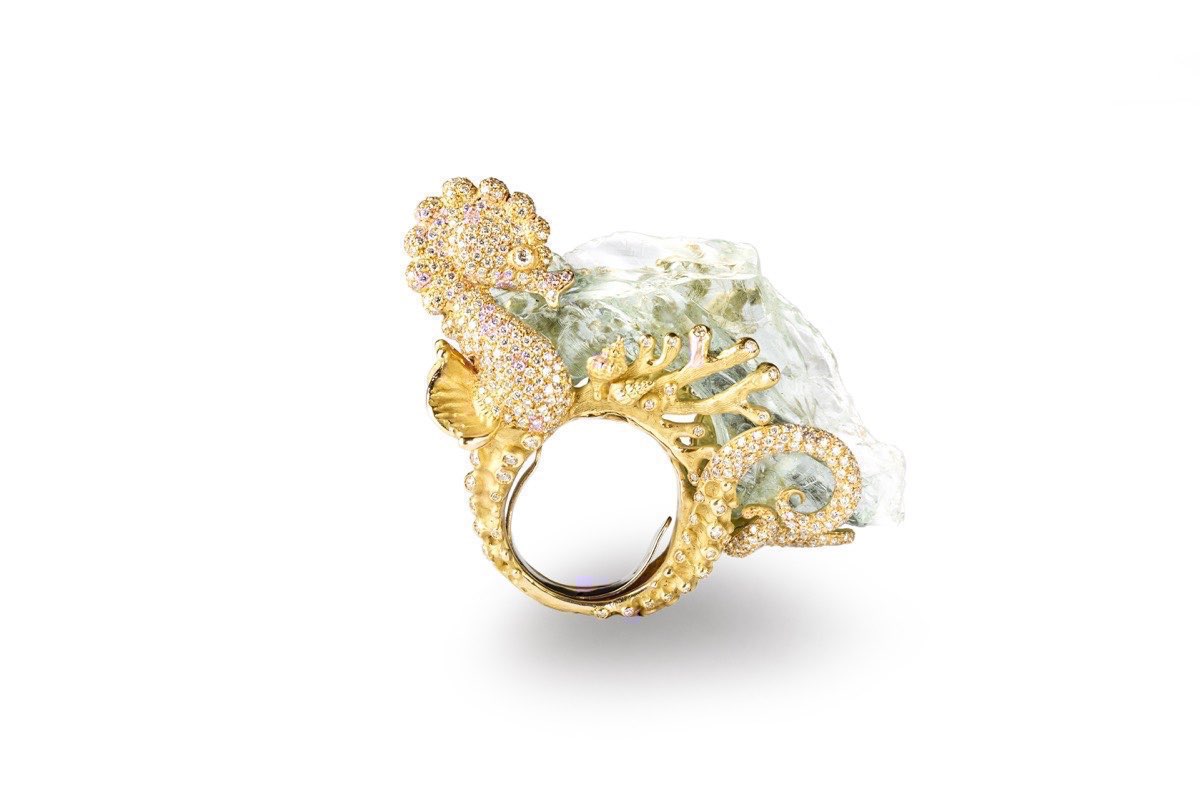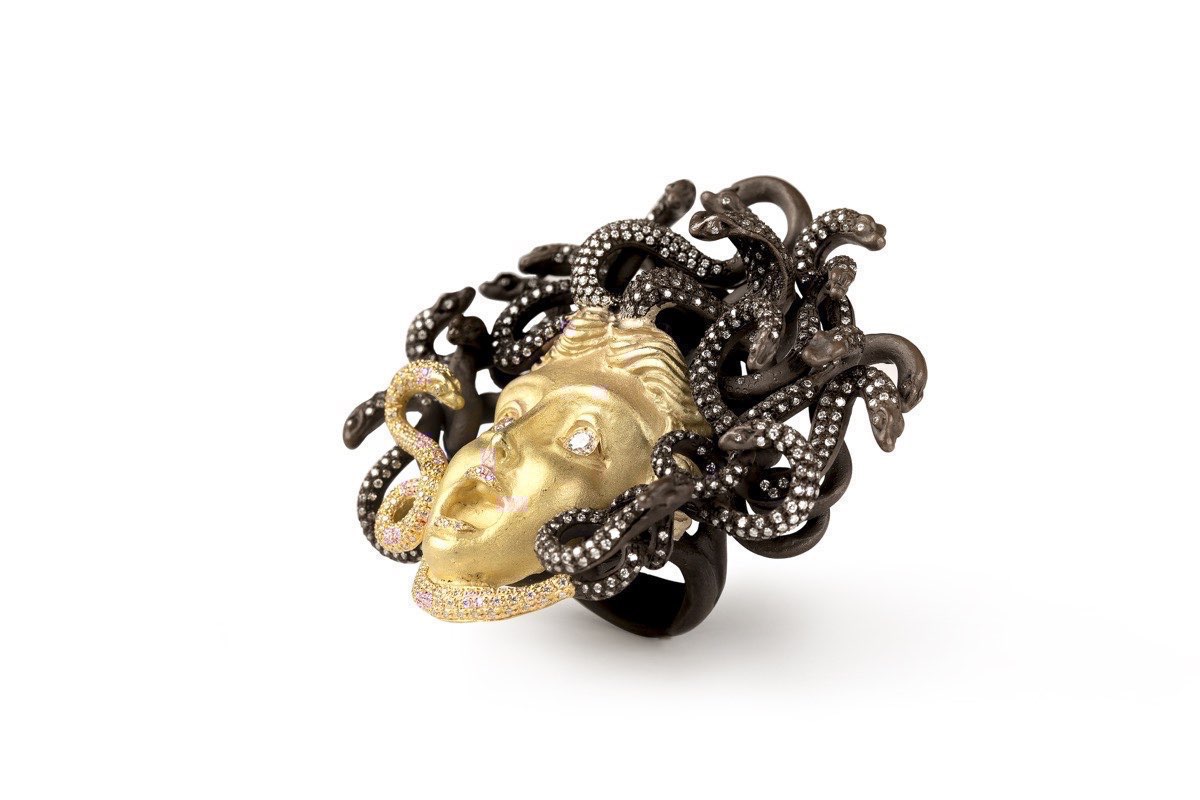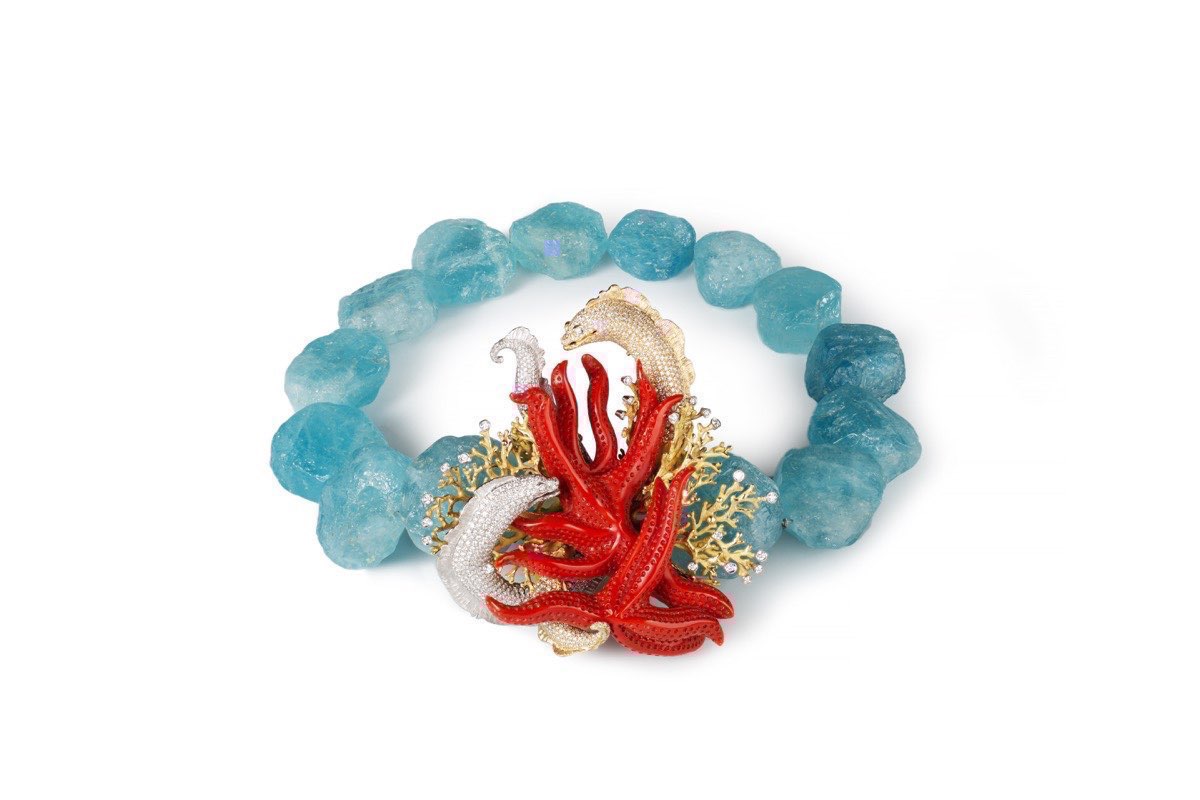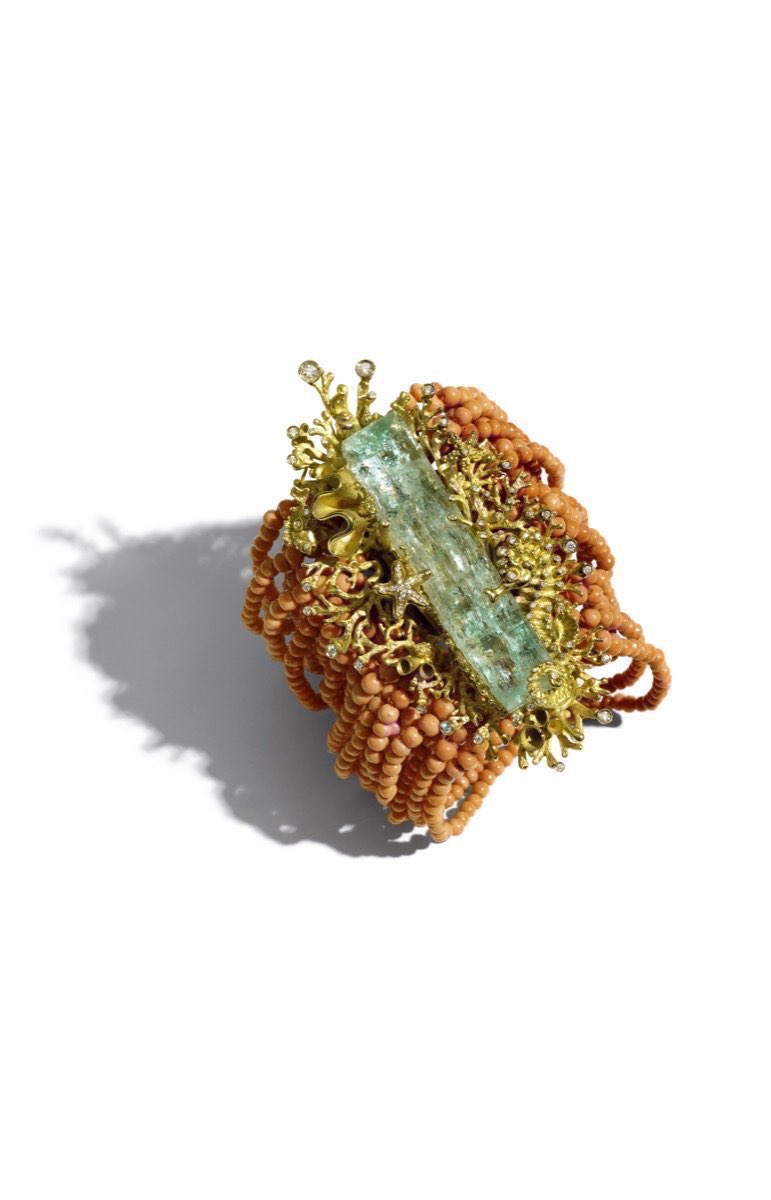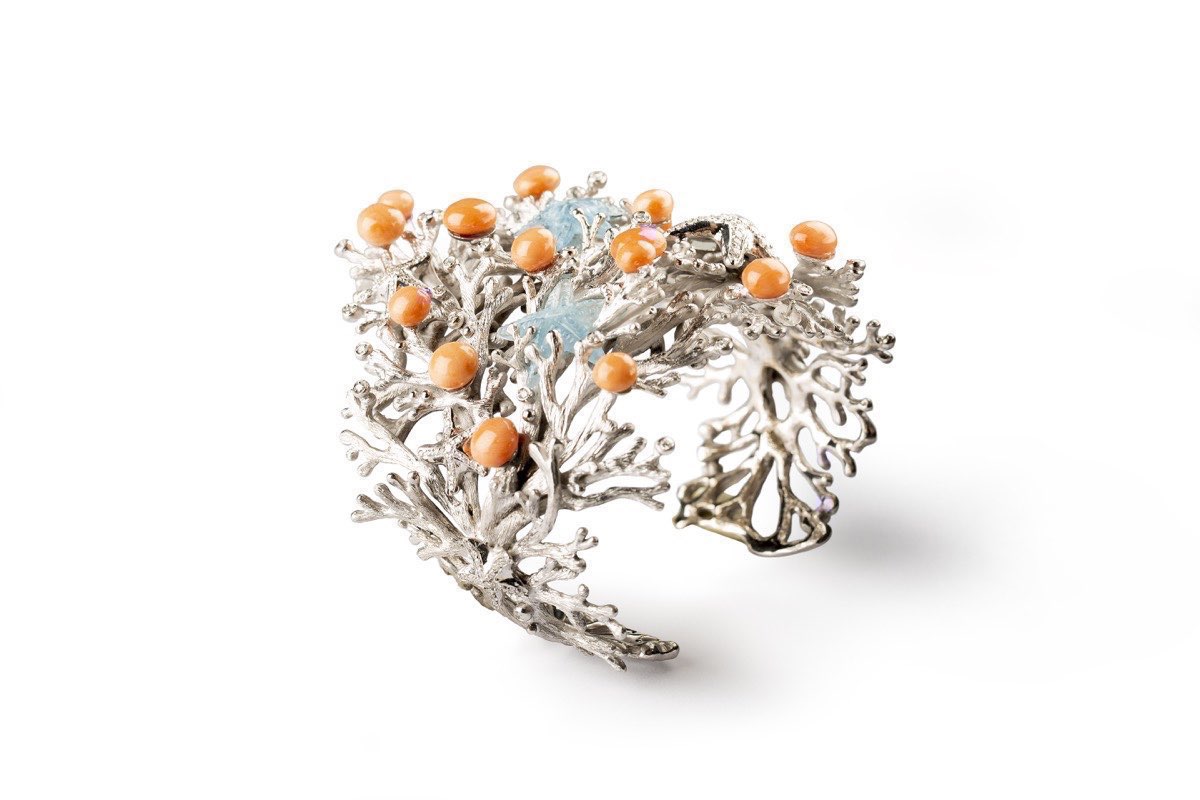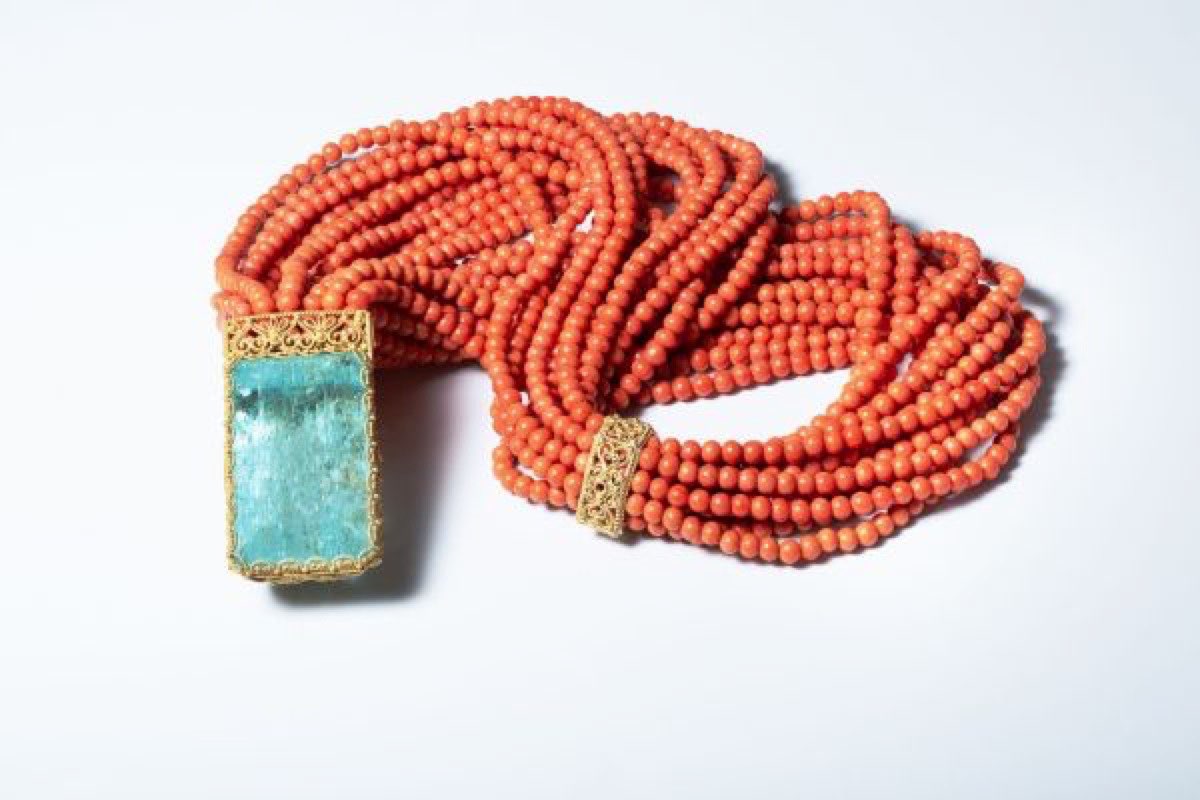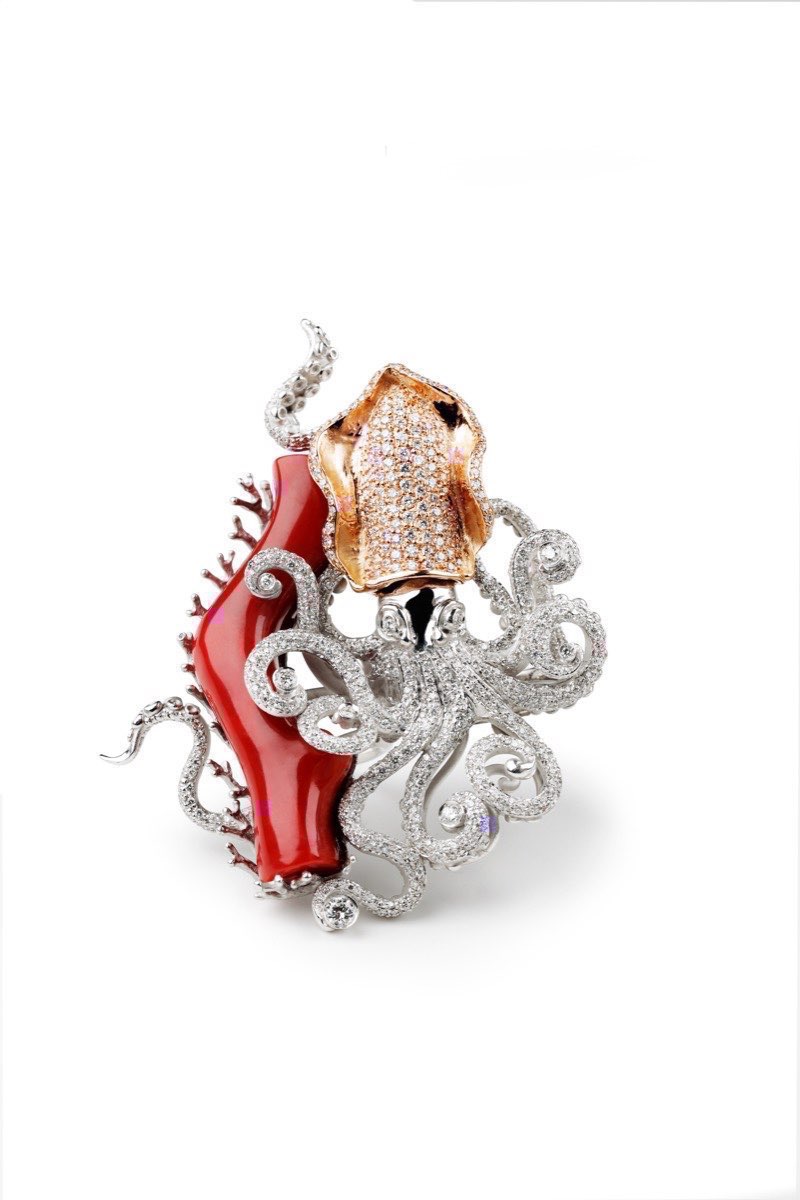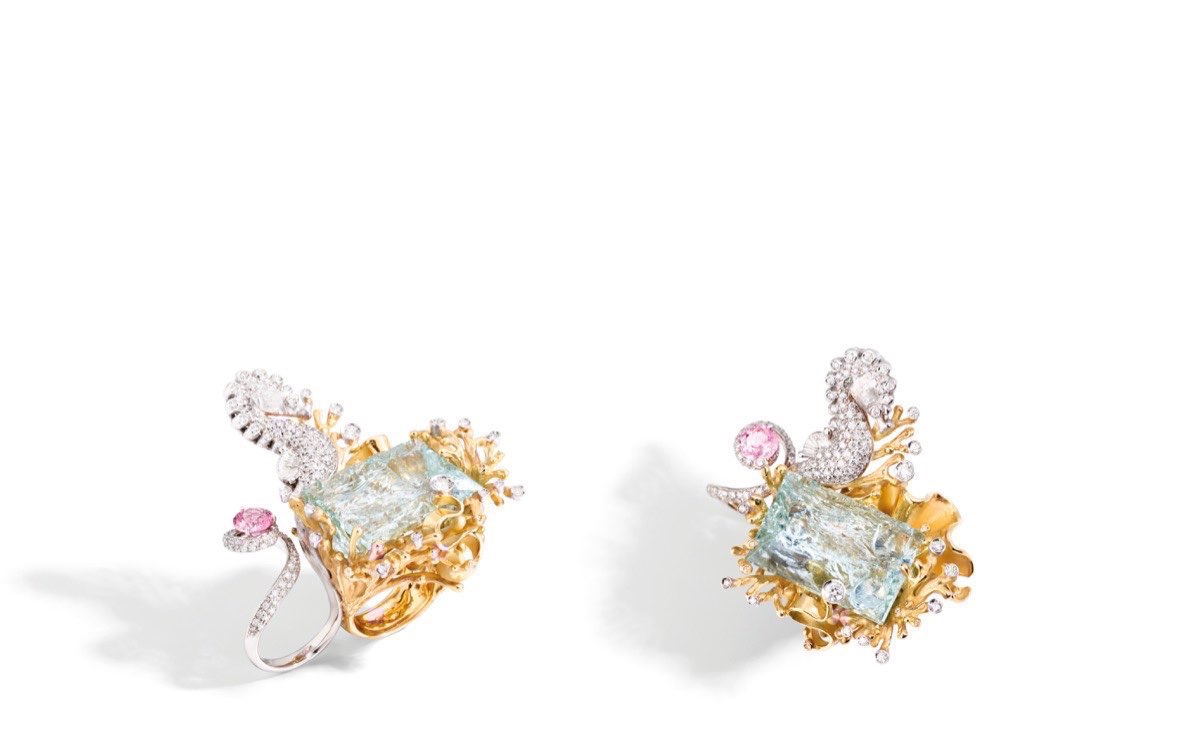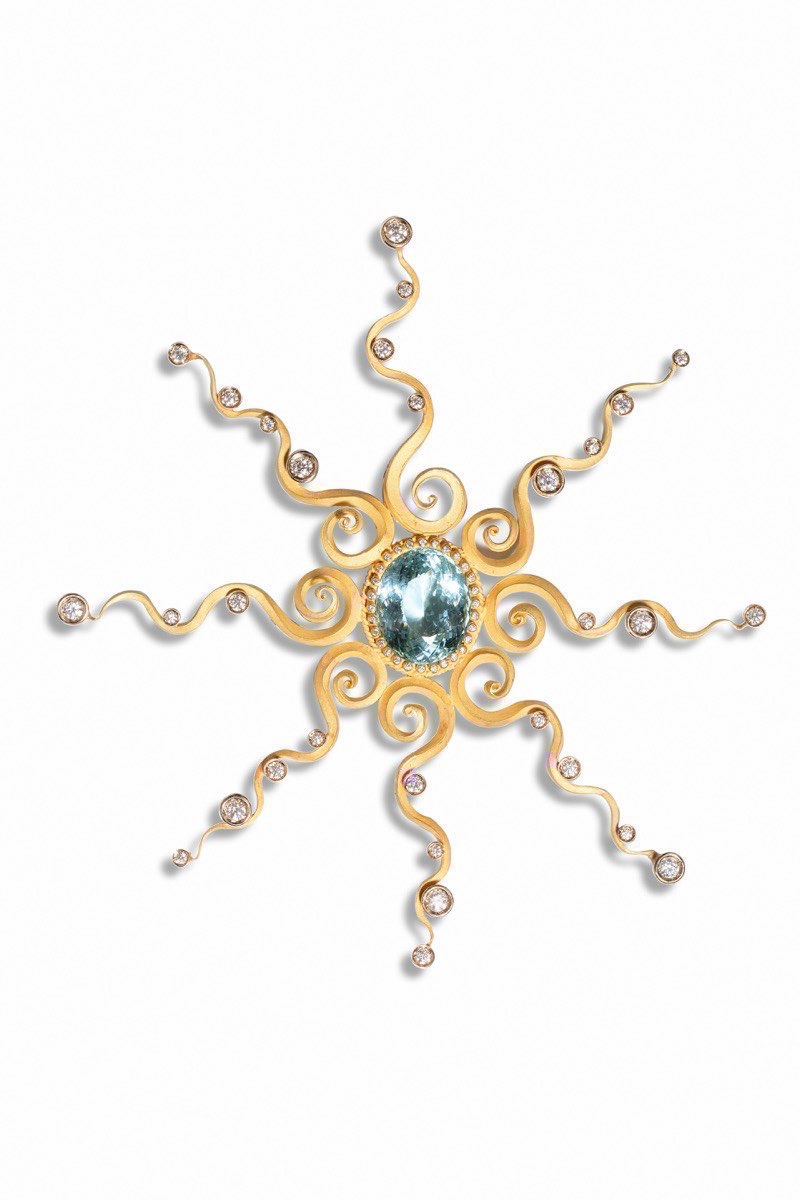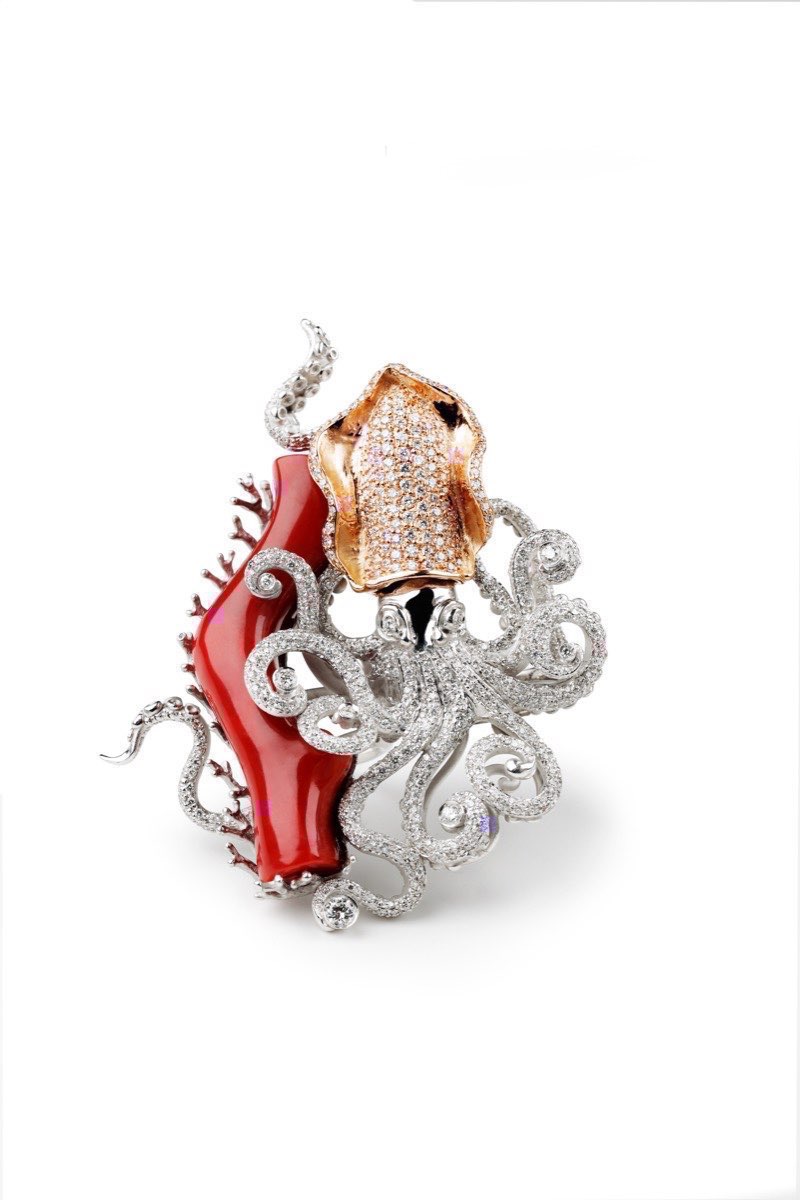 It is here that Massimo, in his atelier in Piazza Archimede in Ortigia,

has returned to the old job he learned as a teenager at the goldsmith school: chiselling, forging, creating with old gestures, in a continuous exchange between material and manual skill. A beloved and passionate job that has allowed him to make jewellery appreciated by royal families and world authorities and to resume ancient traditions, such as the production of antique gold and silver coins: from those of the Papal State to those commemorating the Hellenic representations of Syracuse, and even one donated to Pope Wojtyla. And then there are the creations for the world of fashion and cinema: the jewels in the film Malena by Oscar winner Giuseppe Tornatore, worn by Monica Bellucci, who sways seductively in the square of Ortigia. A success that grows "in the shop" where the protagonists, along with gold and silver, diamonds and pearls, the queens of the sea, are very special stones and the fabulous coral of Sciacca, with its unmistakable orange colour. Captivating calls like the song of the Sirens for cosmopolitan customers. Such loyal customers that they are becoming collectors in their own right. "That is why it is important for me to spend more and more time experimenting and researching new materials. It is essential to regain possession of my DNA, to get my hands dirty again, to refine the concept of uniqueness".
Massimo has this concept clear in his mind and that also means the respect for nature and its codes. This is the premise of the brand-new Cut not Cut collection, which was born out of a precise anecdote: "I wanted to reproduce an Aquamarine necklace, made more than twenty years ago, and I went to Valenza in search of the stones and then the cutter. Having found the stones, it was impossible to cut them. After countless efforts, we had to give in and recognise Nature's superiority and leave the stones unworked". It was the beginning of a new path. Massimo decided to obey that unwritten law and make jewellery only with uncut stones, respecting the gems as they are born in nature: raw stones of infinite beauty, precious and unique. Just like the resulting jewellery: unique and unrepeatable, and therefore even more precious. "This unexpected experience was a great lesson in life," Izzo said. "I realised that man must recognise his own limits and pay the right tribute to what nature offers us, just as it is born: uncontaminated and pure". Cut not Cut is in the making and will be a surprise for Massimo's clients/friends who grow up with word-of-mouth and a direct approach to jewellery, through events and exhibitions, which also attract and inspire Izzo. "Years ago in New York, at Bergdorf & Goodman, I saw an exhibition dedicated to Fulco di Verdura. I knew the great master (a goldsmith from Palermo from the early 20th century), but seeing his works there, so rich in colours and symbols of our land, moved me. I found intrinsic affinities that are certainly the result of our origins. We grew up under the same sun and in the same sea". Undoubtedly. The colours, the masterful workmanship, the subjects, declare the Sicilianity of the two Masters, who at different times and in different ways have paid homage to their land. Sicily is thus as an unquenchable source of disappearance for those who create small masterpieces to wear, all the more so if they are 'made to measure', precious interpreters of a personal desire. This, in times of shared emotions, is confirmed as the true luxury.
MASSIMO'S PLACES-IN-THE-HEART
The Food Market in Ortigia
The Modica Antiques Market on the last Sunday of each month.
The San Sebastiano Contemporary Art Gallery and House of Art, by Davide Bramante in Palazzolo Acreide
Piazza Duomo in Ortigia for an aperitif at sunset, amid baroque facades and warm light
A swim at Cala Rossa, a small beach in the heart of Ortigia
Dinner at Don Camillo restaurant
Lunch at Carnezzeria, named for its origins, but serving fresh, delicious fish