From Heritage to the new "Cent" collection, the legacy becomes shaping living matter, which will find new forms through the hands of Rodrigo Basilicati Cardin, grandson of the designer and artistic director of the brand
Words DOMENICO COSTANTINI
Pierre Cardin, the man who dressed the future, revolutionized the fashion world with his unique style, combined with a modern business mind. "I have invented everything" or "I myself am my greatest success" he loved to repeat without false modesty. And he was right. The records of Pietro Costante Cardin, born on July 2, 1922, to a family of wealthy farmers in the province of Treviso, Veneto, but raised in France, are numerous. He learned to sew as a child and in 1944 joined first Maison Paquin, in Paris, where he collaborated on costumes and masks for Cocteau's Beauty and the Beast, and then Elsa Schiaparelli. He worked with Christian Dior until he founded his own fashion house in 1950, which he made famous by creating beautiful costumes for the most exclusive event of the time, the masked ball organized in Venice by Carlos de Beistegui. From then on, his successes multiplied quickly: he dressed the Beatles, he was among the first to organize a fashion show in Soviet Union and on the Great Wall in China, but, above all, with his innovative and futuristic style he contributed to the rise of a new fashion.
"I believed a lot in mass circulation. It is thanks to ready-to-wear that I exist today. It is not a disgrace to leave the golden salons to go to the streets."

As he himself declared many times, Cardin's greatest intuition, which changed the course of fashion history, was to show in the Parisian department store Printemps a collection of chic but mass-produced clothes, designed to be worn every day. Thus, in 1959, the designer made beauty democratic, elevating the status of prêt-à-porter and low-price items. His idea was so revolutionary for the time that Chambre Syndacale de la Couture decided to expel him, although three years later it changed its mind and appointed him its president. The break with the establishment gave Monsieur Pierre the idea to buy the Théâtre des Ambassadeurs, an old nightclub on the Champs-Élysées in Paris, and transform it into L'Espace Cardin, space all his own where he could launch his collections, set up art exhibitions and present cinematographic shows.
Building on their success, The Beatles exclaims when asked where this garment comes from, replying: "We got it from Paris, Pierre Cardin!"

While fashion has eyes only for jackets with wide shoulders and thick pants, the designer is embarking on a new and original genre. In 1960 Cardin went on to break the industry by bringing 250 students from Parisian universities to the catwalk wearing Cylindre, the first-ever menswear ready-to-wear collection. The designer immediately won over everyone from the Beatles to the Rolling Stones with his innovative menswear consisting of slim-fit suits, Mandarin collars, low-waisted pants, fitted jackets with high armholes and geometric shoulders.
"A table leg, a root, a tree, a leaf, all can give me ideas. I am capable of seeing an artichoke and making an artichoke dress!". The body is absent, abstract, I don't think about the body. I try to put a material, i.e. a spine, a physique, a body, into a garment, so that it takes the form of the garment. This is my vision, so-called, of clothing."

With these words, said in a lengthy interview with France Culture, Cardin tried to explain the origins of his creative process. His style was the child of an extremely personal vision, inspired by the motifs and colors of Pop Art and Op Art, but, above all, by the Space Age, the era of the race to the moon. He loved unisex pieces, experimentation with lines and materials, geometric shapes. He was obsessed with the future, with creating the garment that would dress tomorrow and, for this reason, he conceived his clothes as if they were sculptures. He mixed cut-outs and tight-fitting catsuits, tight leather pants and sweaters with bat sleeves, space glasses and geometric hats, miniskirts, and PVC dresses.
"I own 100% of everything, I am self-sufficient. I can drink my own wine, go to my theatre, eat in my restaurants, sleep in my hotels, dress, wear my own perfume…"

The designer was one of the first to conceive a global brand idea very similar to the contemporary one. Since the 1950s, in fact, he had set up his company as a heterogeneous empire, diversifying and crossing the borders of Europe. In 1957, he became the first to establish business relations with Japan, where two years later he opened an haute couture store; in 1978, he paraded in China, on the Great Wall, continuing the conquest of the Asian market; in 1983, he established himself in the Soviet Union. Despite the criticism that accused him of overselling the brand, he expanded the range of his products to put his name and logo Cardin on lighters, mineral water, umbrellas, game sets, belts, frying pans, cigarettes, chocolates, ties, pickles, cans of sardines, perfumes, furniture, cars, … It seems that in the mid-80s, Monsieur Pierre had 500 stores in France alone and about 800 licensees in more than 140 countries on five continents. In 1981, he also entered the restaurant business, well ahead of the fashion-food trend, and became one of the shareholders of Maxim's, the famous French restaurant.
"Fashion design is so diverse. It doesn't have a clear identity like it used to with Balenciaga, Chanel, Cardin, Courreges."

The French designer is known for his striking garments and space-age fashion, but his sculptural furniture and lighting works—not to mention his foray into otherworldly architecture—are deserving of their moment in the spotlight. Pierre Cardin had the desire to design furniture very early on. He did so in the early 1930s, when he was only 8 years old. It would be 40 years before he produced his first pieces… The sense of form is what fascinates this bulimic creator First of all, Pierre Cardin had the desire to design furniture very early on. He did so in the early 1930s, when he was only 8 years old. It would be 40 years before he produced his first pieces… The sense of form is what fascinates this bulimic, the "Cardin" style is based on an immoderate love of geometric shapes and curves. His haute-couture designs reveal shapes that build geometric silhouettes based on rounds and triangles, giving the whole a certain sculptural volume. The furniture of the Cardin Line reflects this aesthetic quite well: furniture with geometric shapes and sensual and daring curves that are true sculptures that can be contemplated from the front and the back, in a style without equal.
"Personally, I don't really pay attention to what people say. It's just jealousy. After all what have they done for Lacoste? Absolutely nothing!"
Not many people know that one of Cardin's hobbies was buying real estate. His most famous property is undoubtedly the Palais des Bulles, the house a few kilometers from Cannes famous for its spherical shapes. Less brazen but equally spectacular are the ruins of a castle in Lacoste, once inhabited by the Marquis de Sade, and the Ca' Bragadin palace in Venice, where Cardin stayed whenever he visited the city. It was in the latter that a retrospective fashion show was held featuring a selection of iconic original archival designs made by Pierre Cardin paired with the new "Cent", the title evokes the work and passions of the great fashion designer Pierre Cardin a hundred years after his birth. This collection combines the Maison's avant-garde DNA with the adoption of the most innovative principles of circularity and environmental responsibility to ensure truly sustainable development in the fashion industry as well.
The future is no longer on the moon, but it is on the earth that we must focus in order to save it.
The new Cardin collection 2022 "Cent"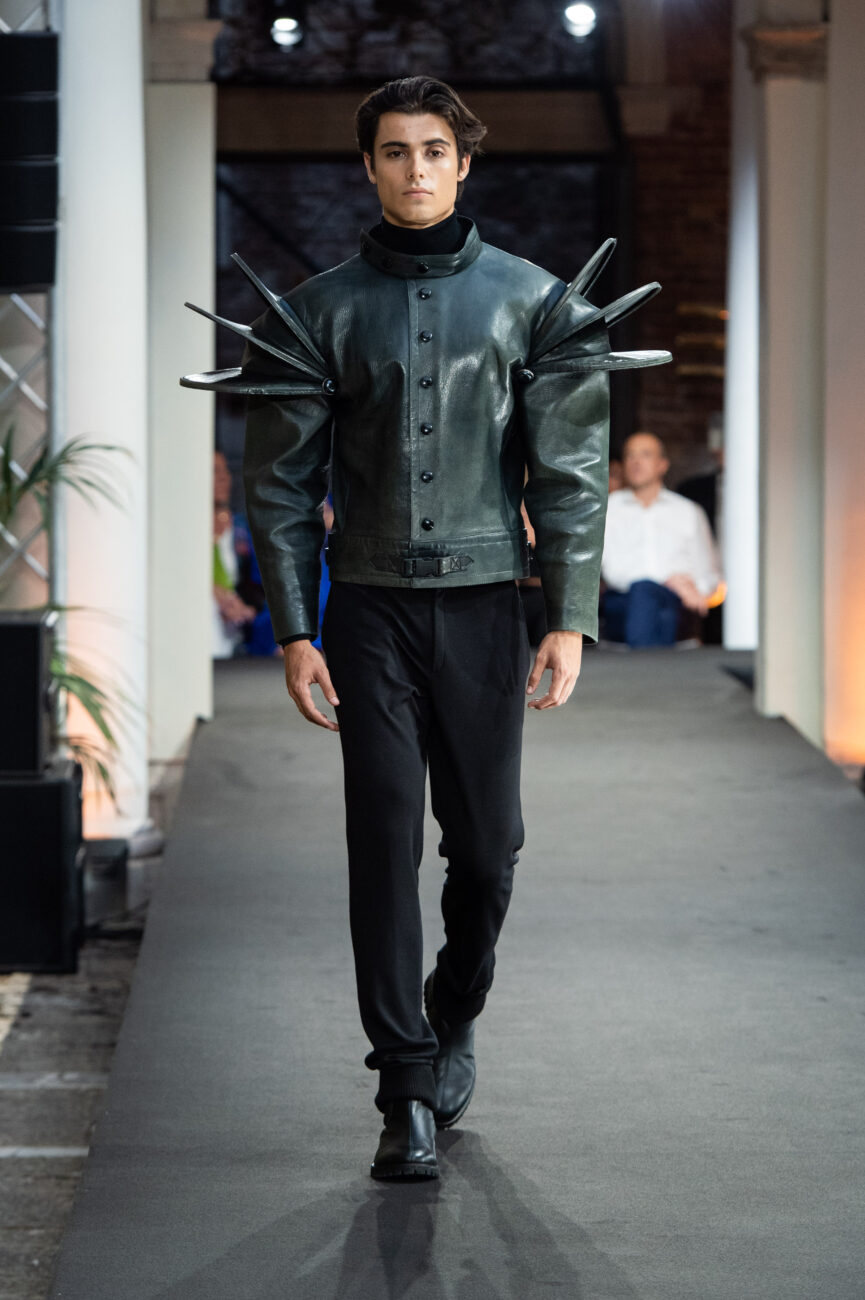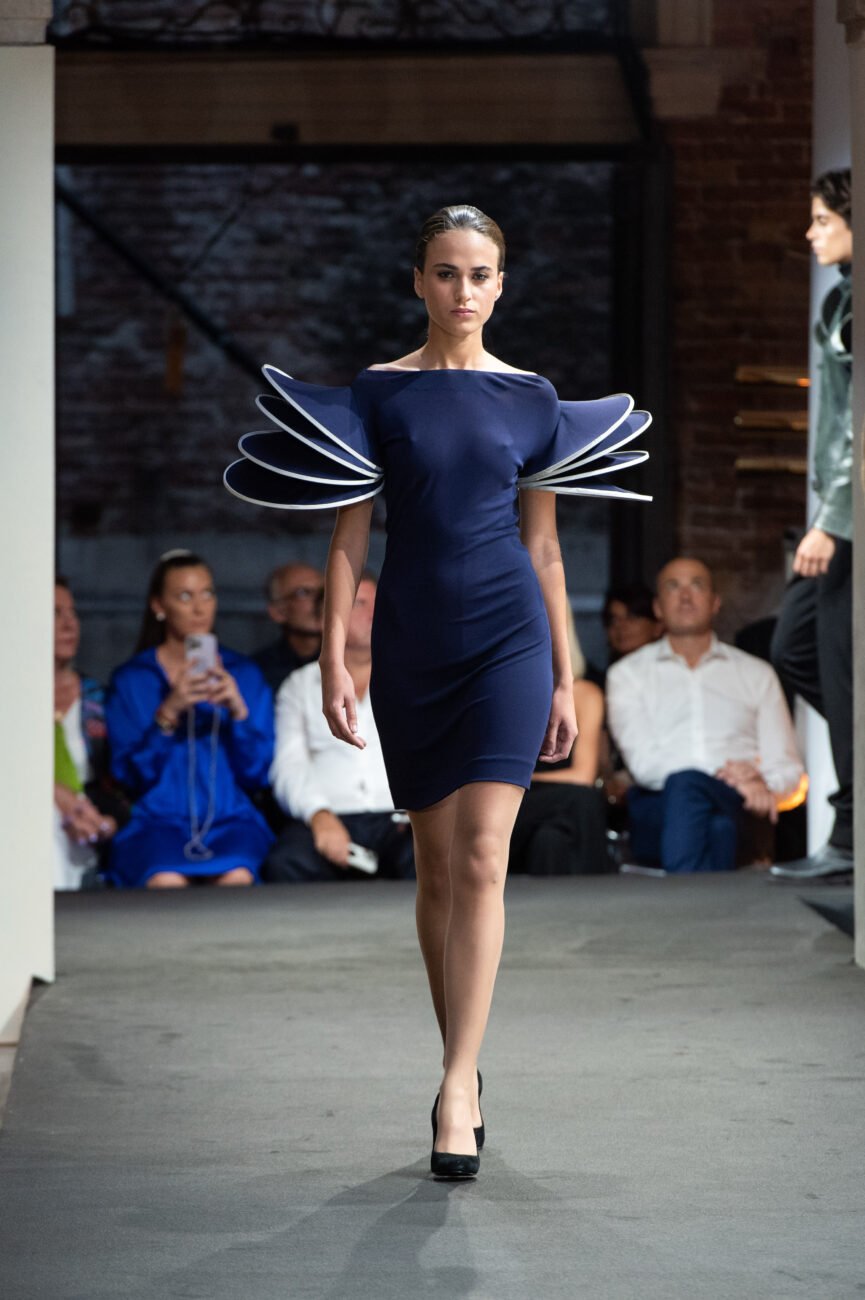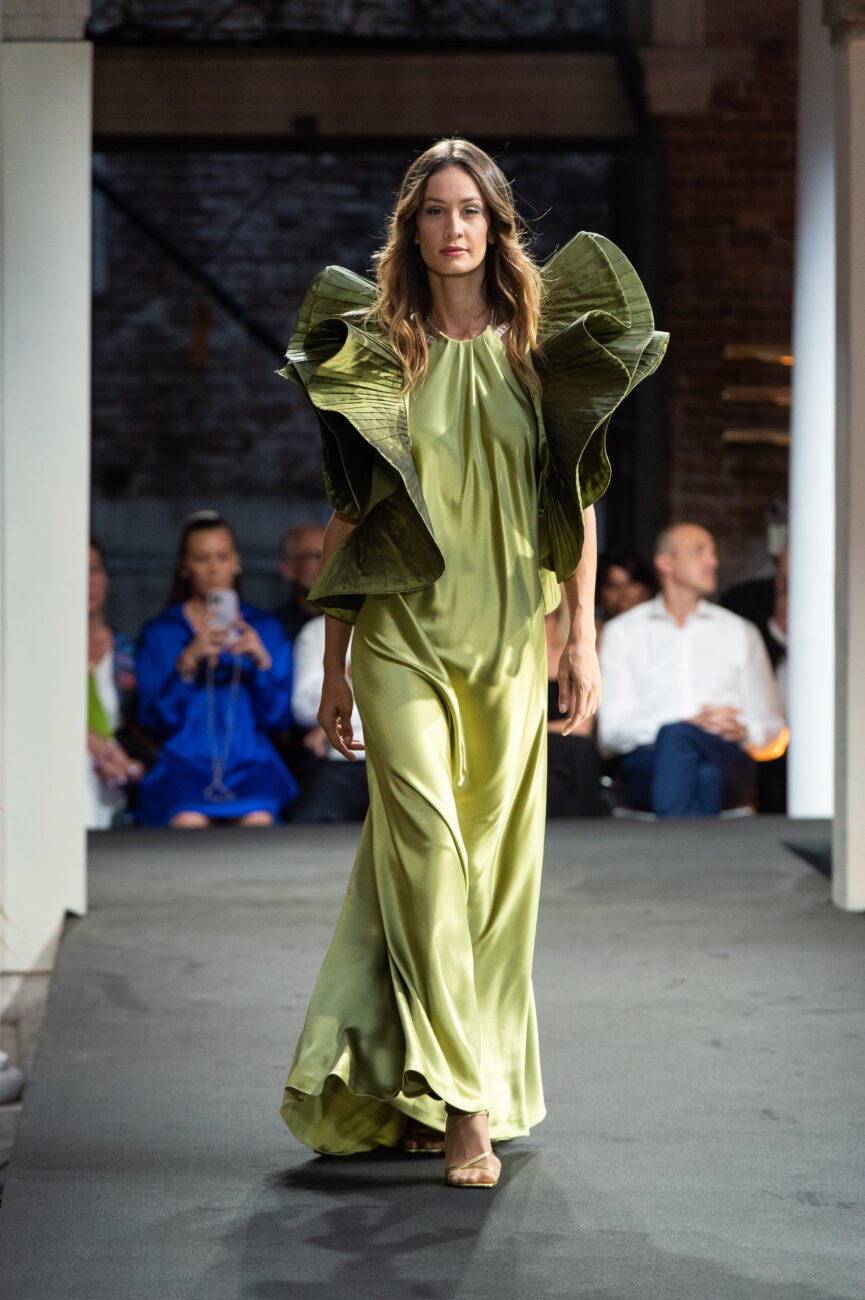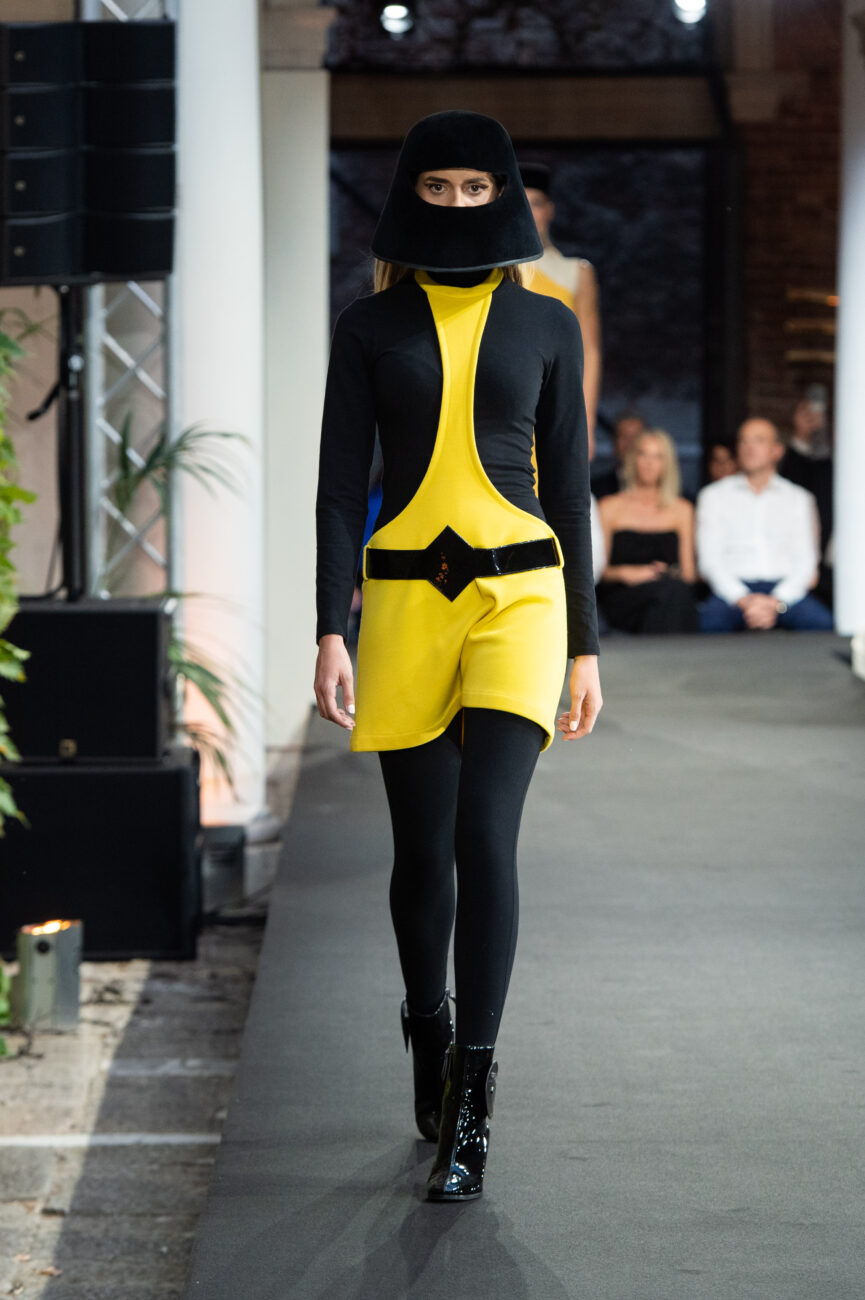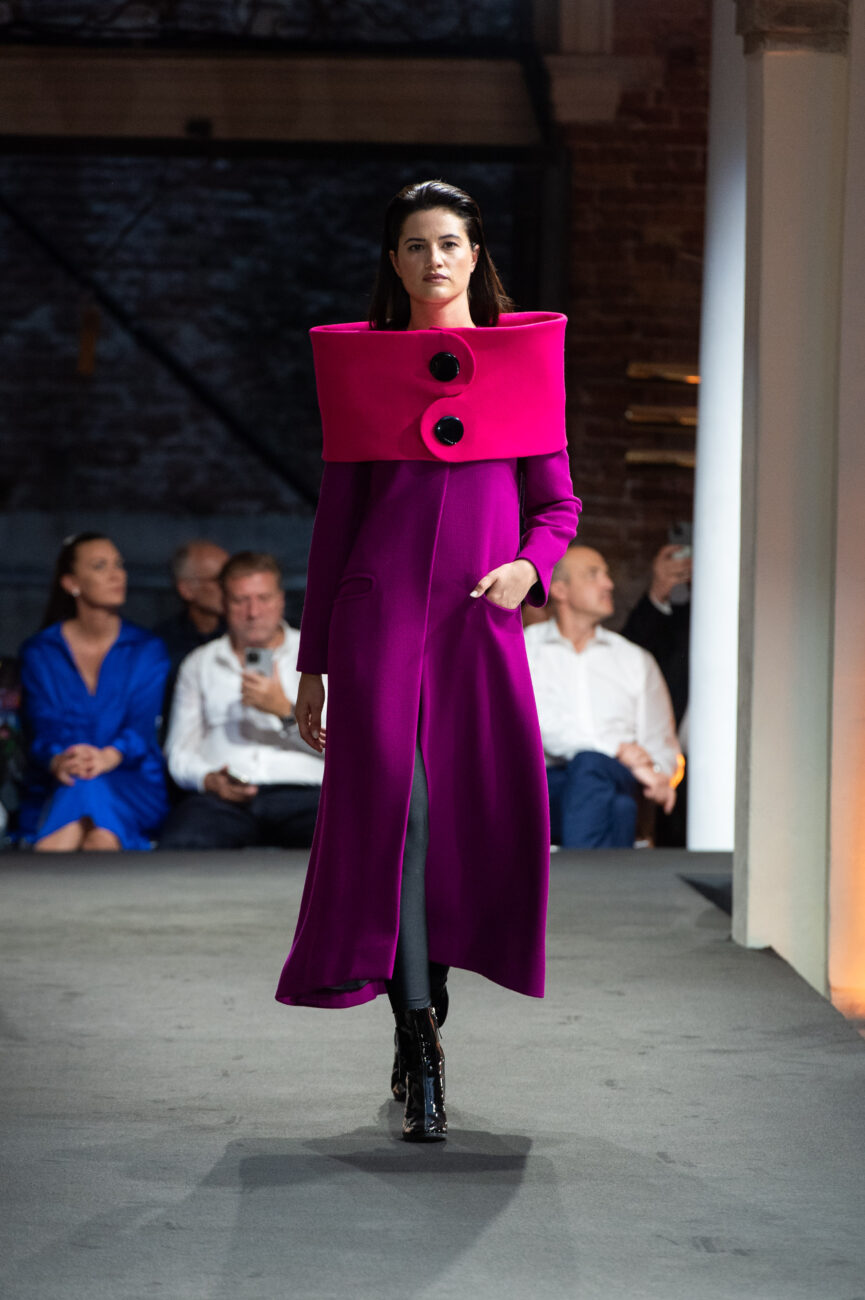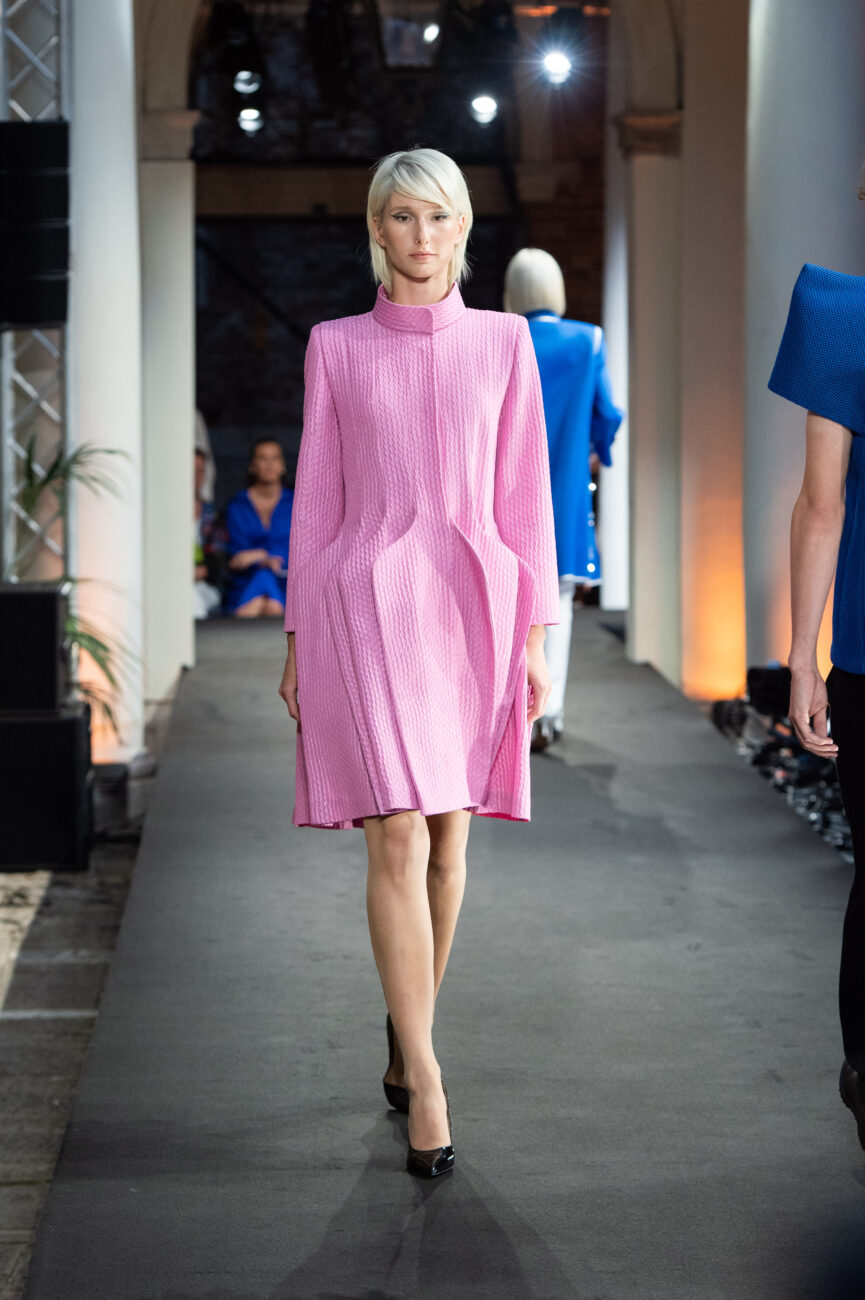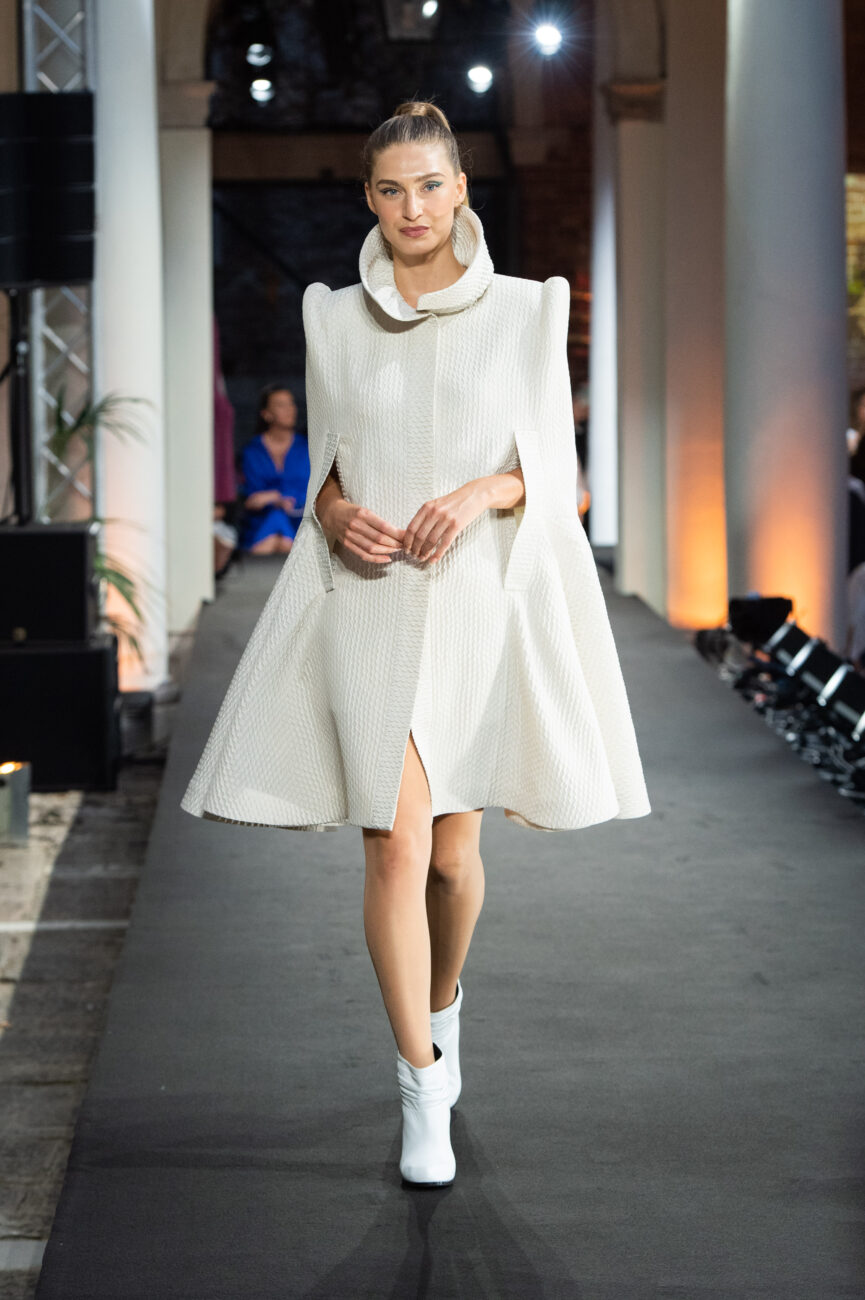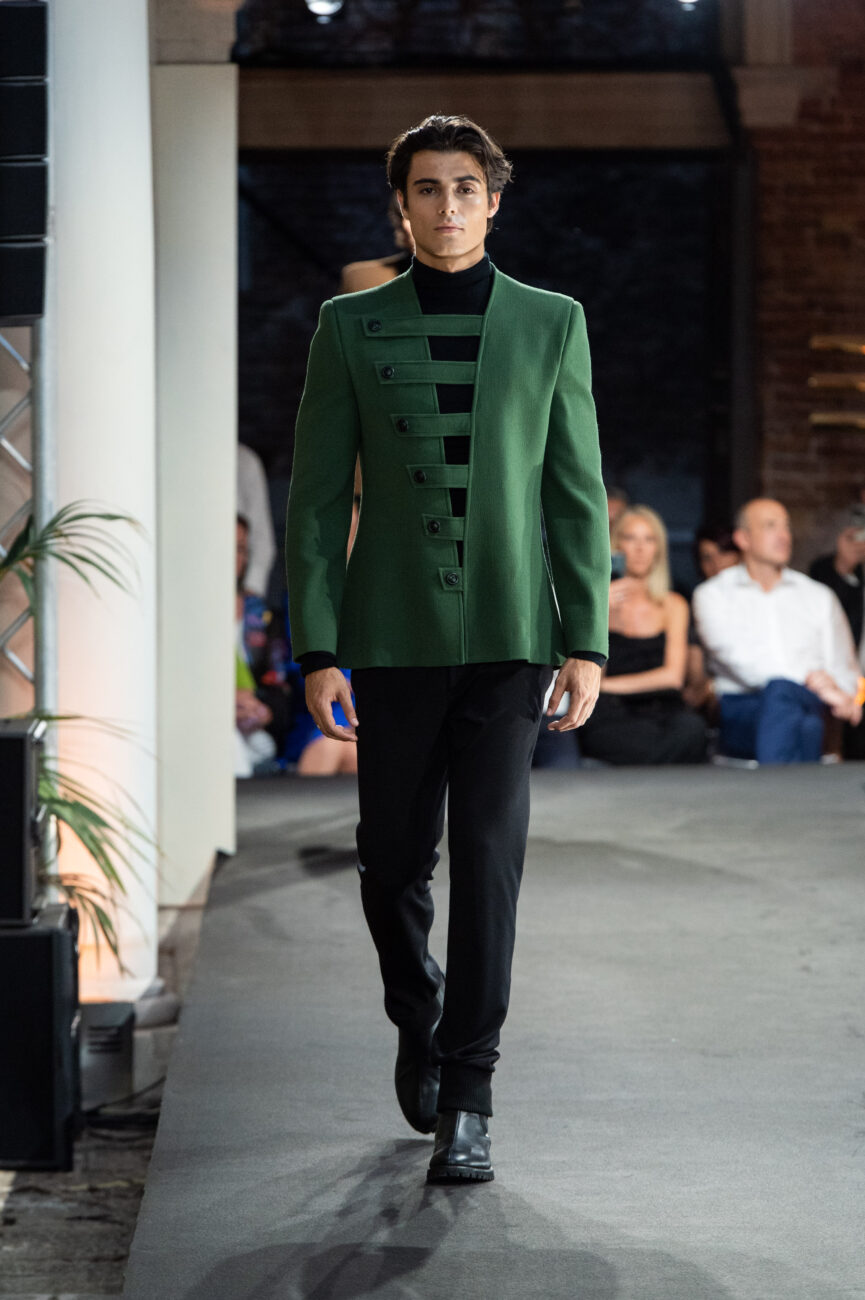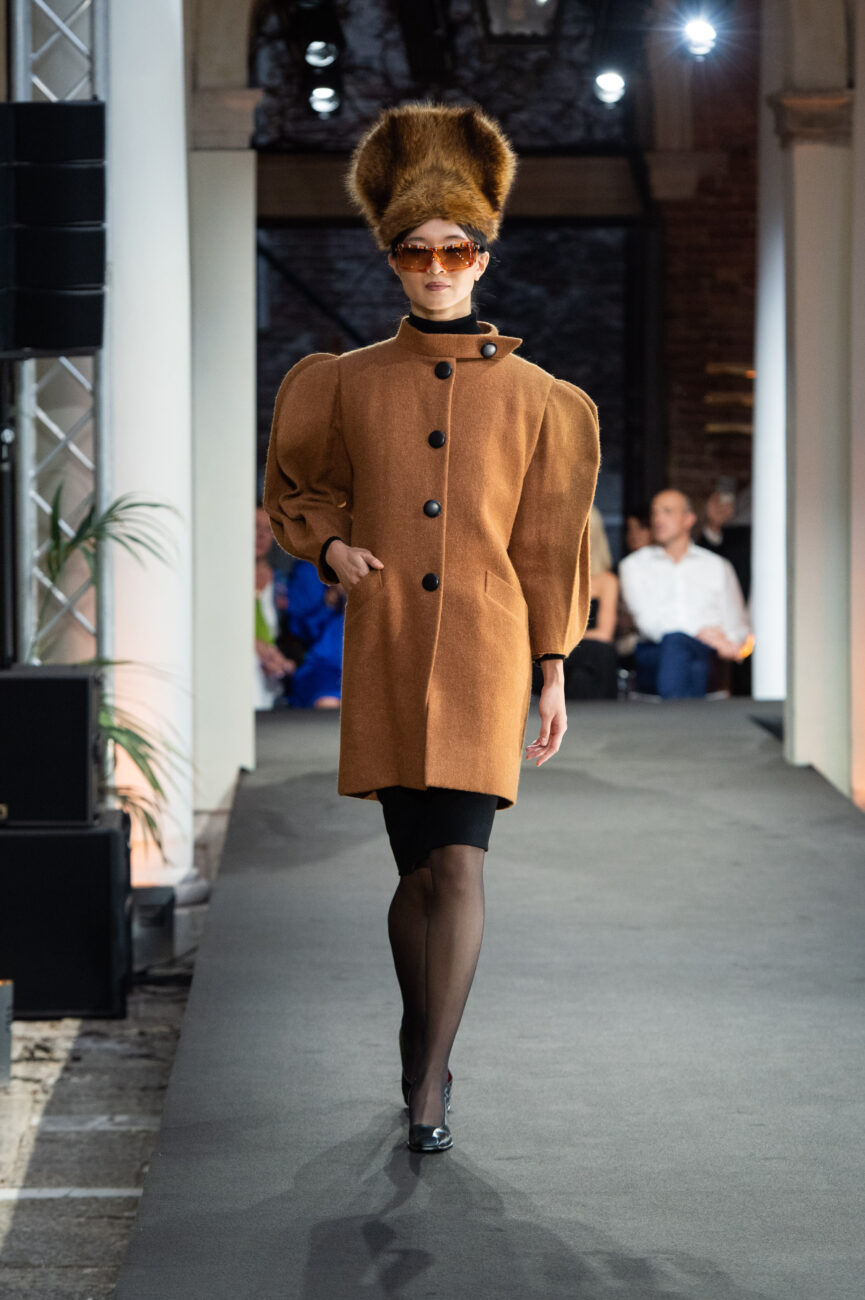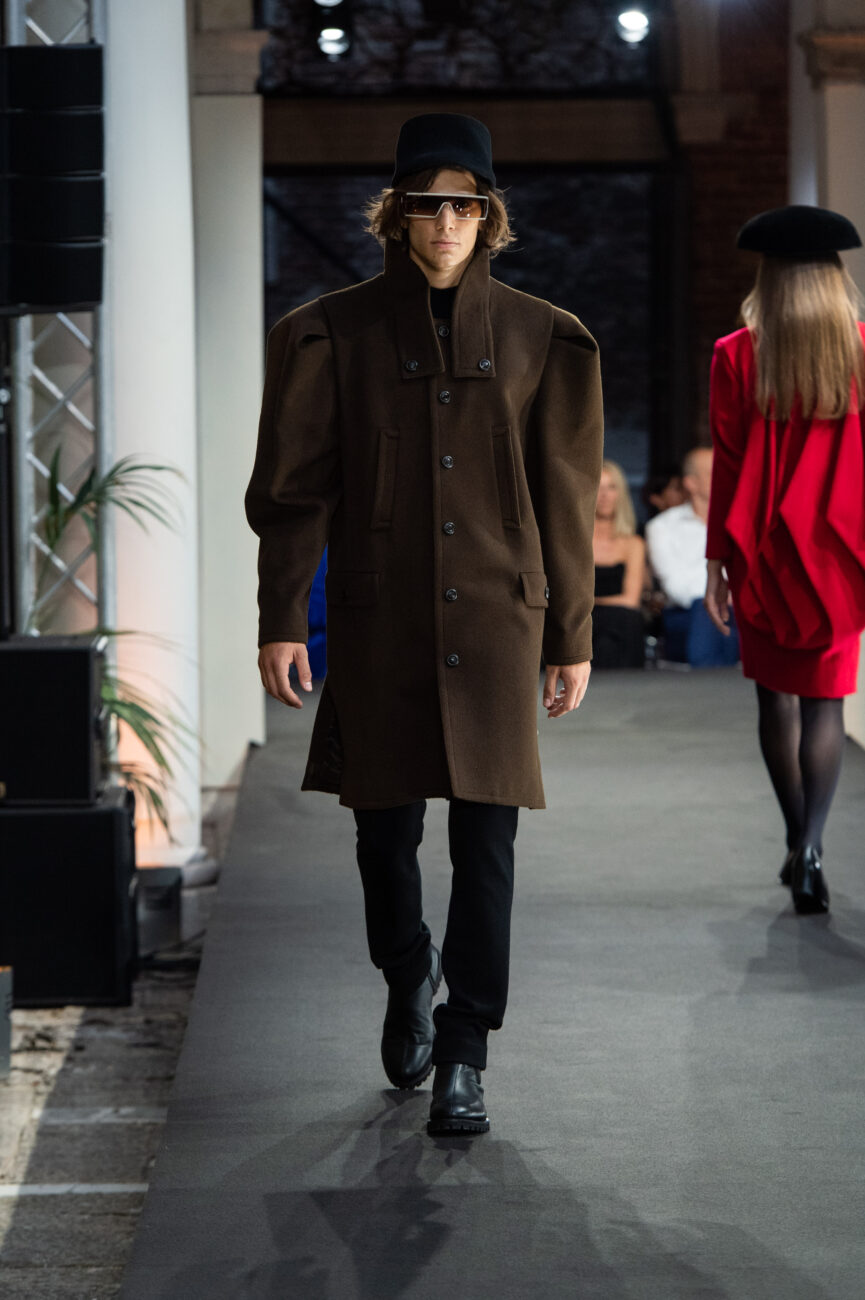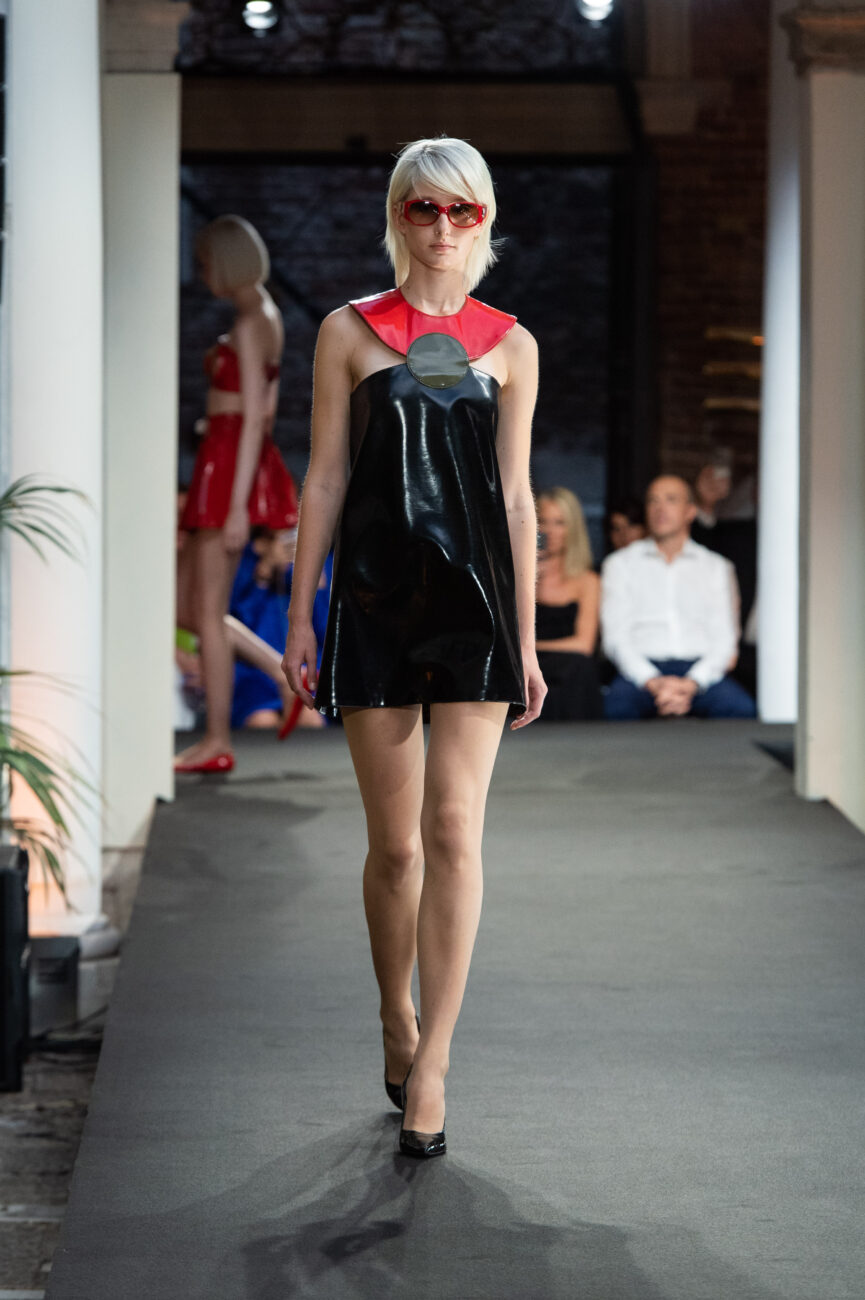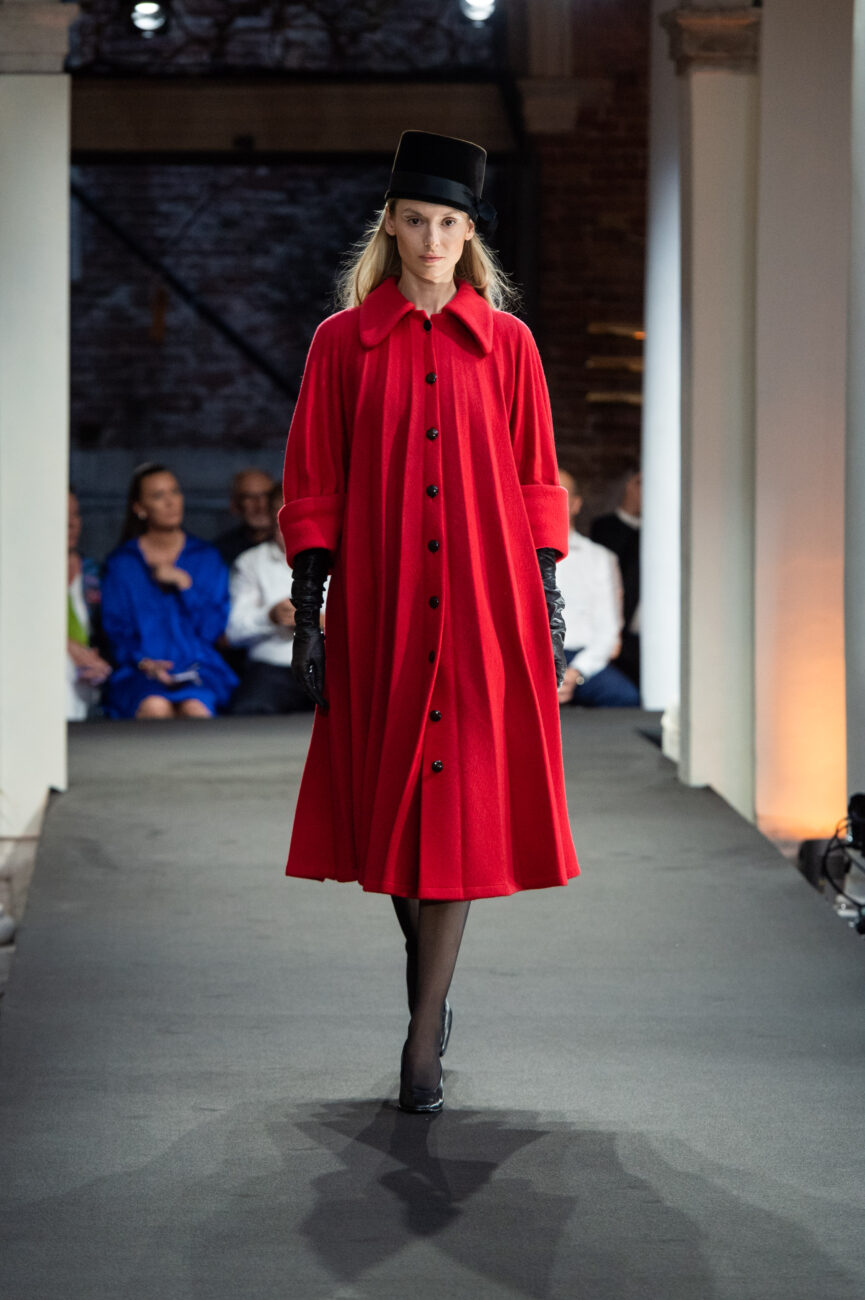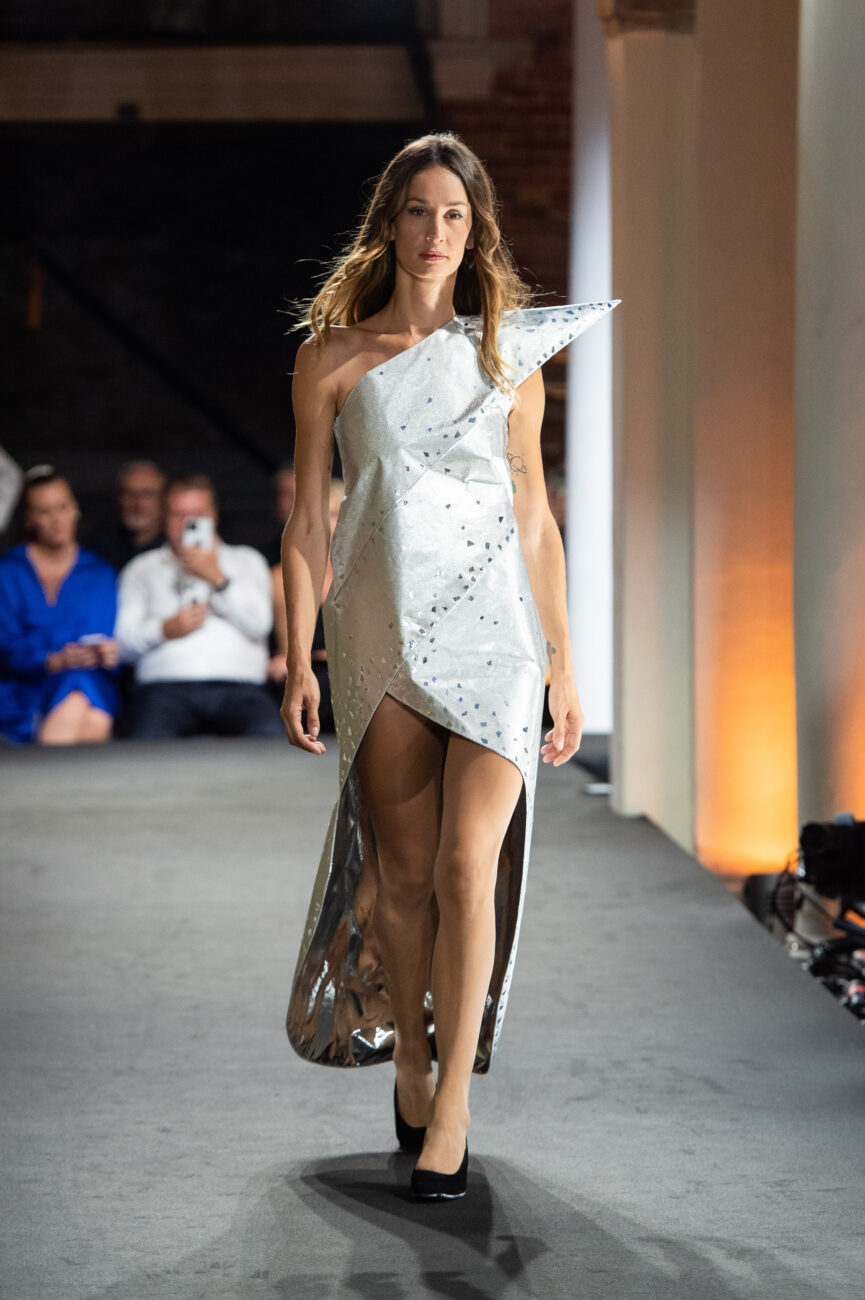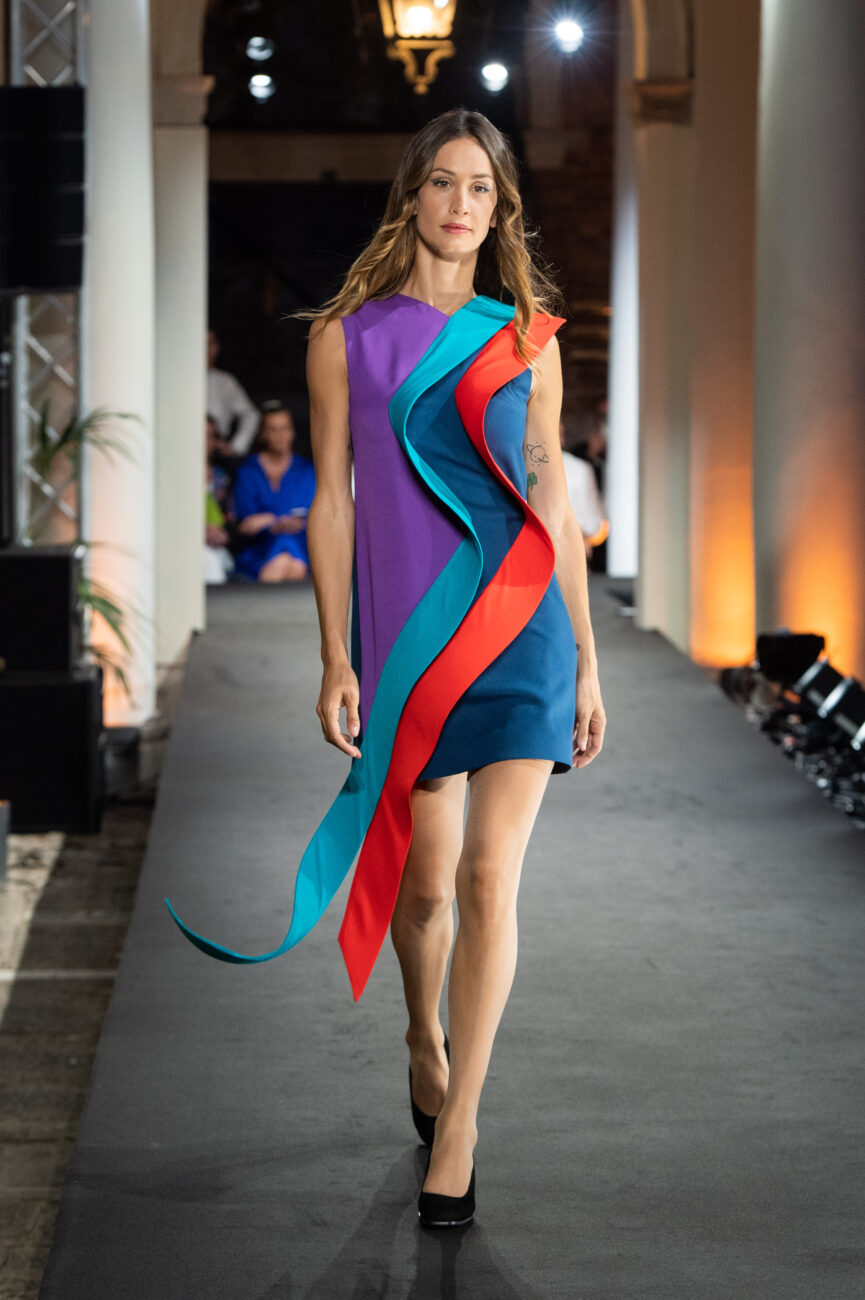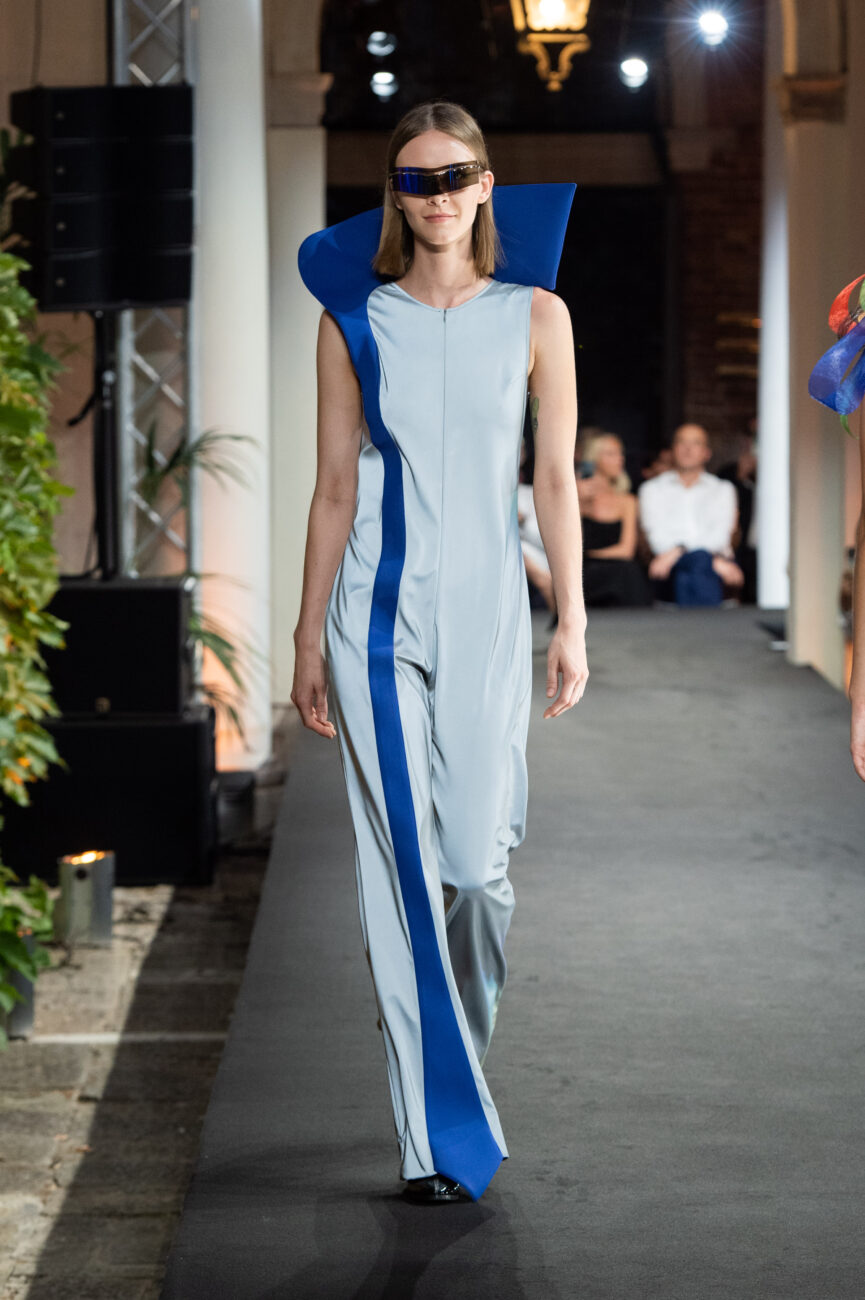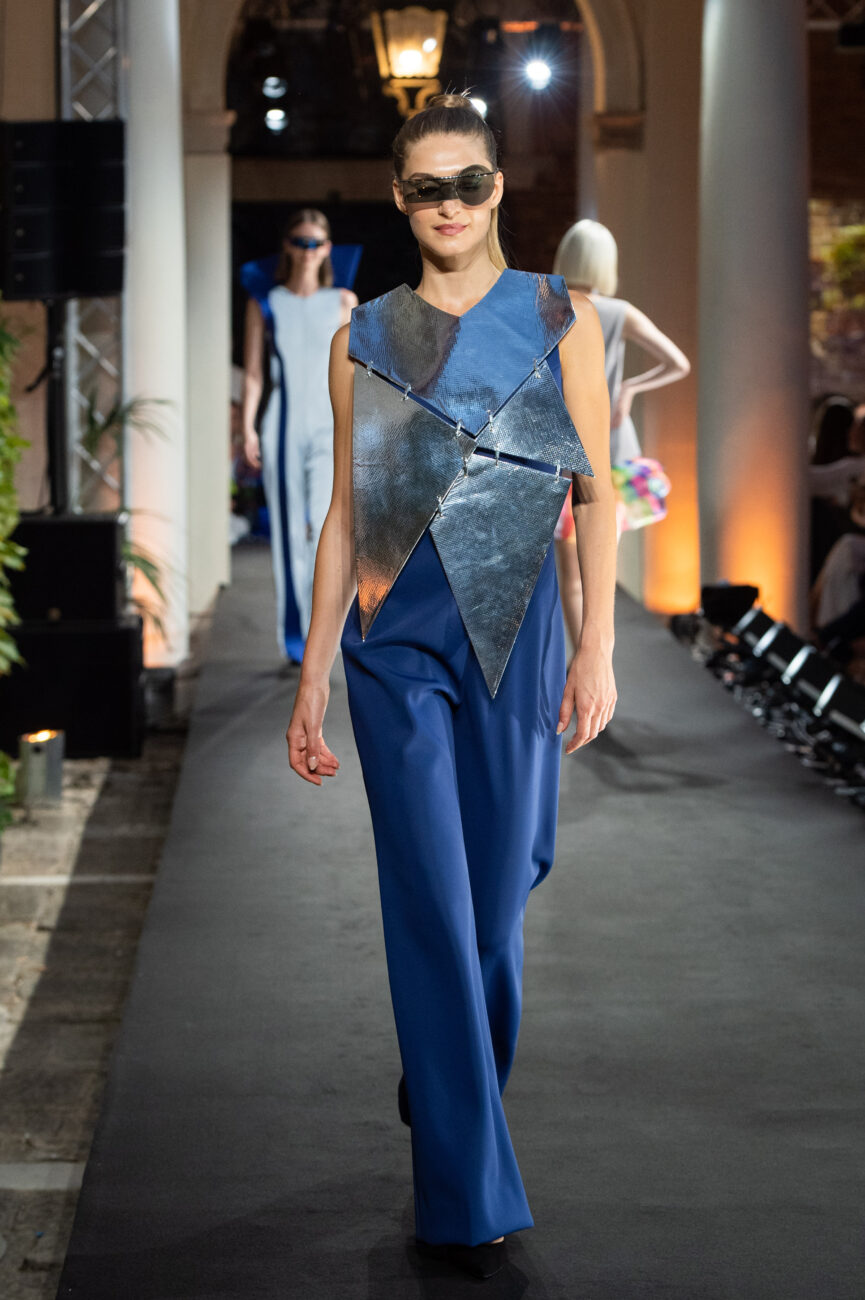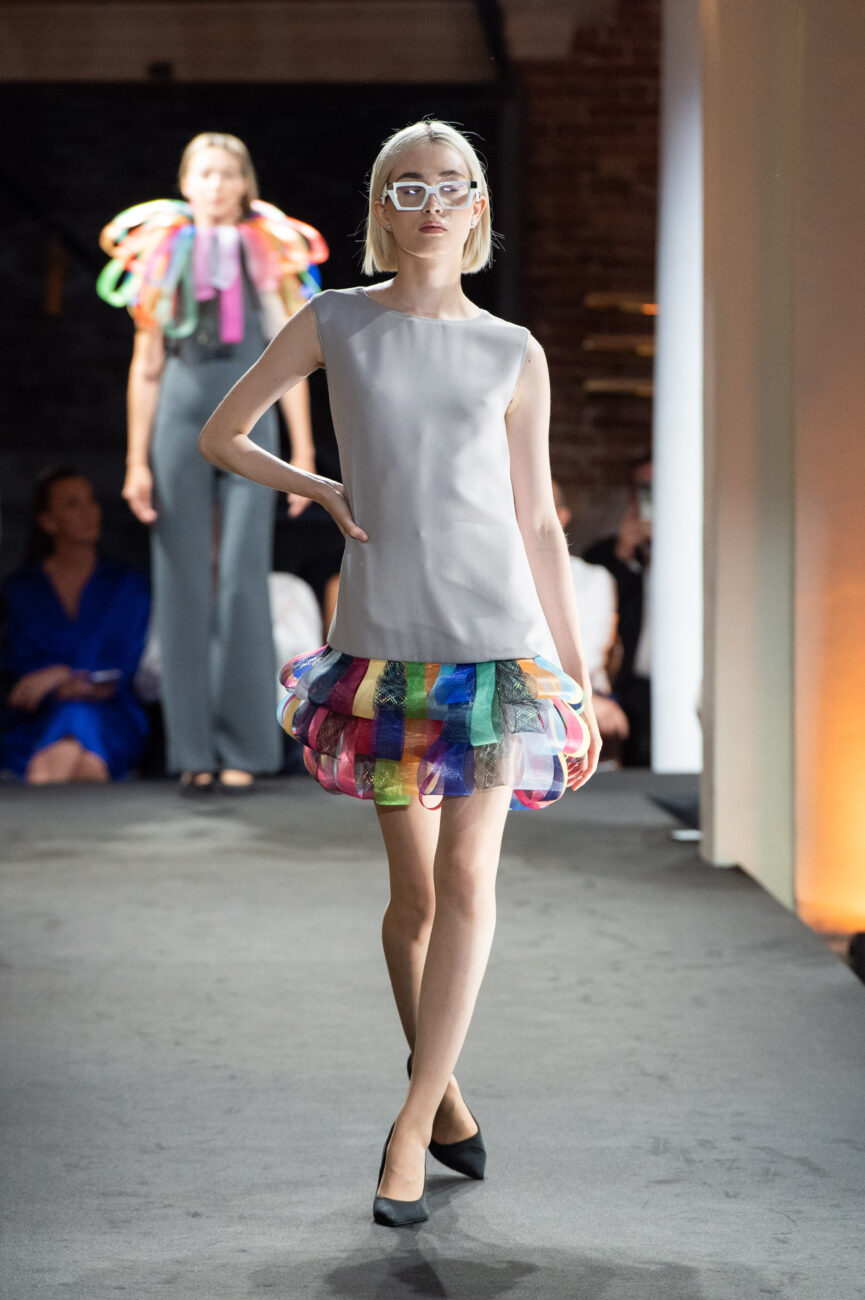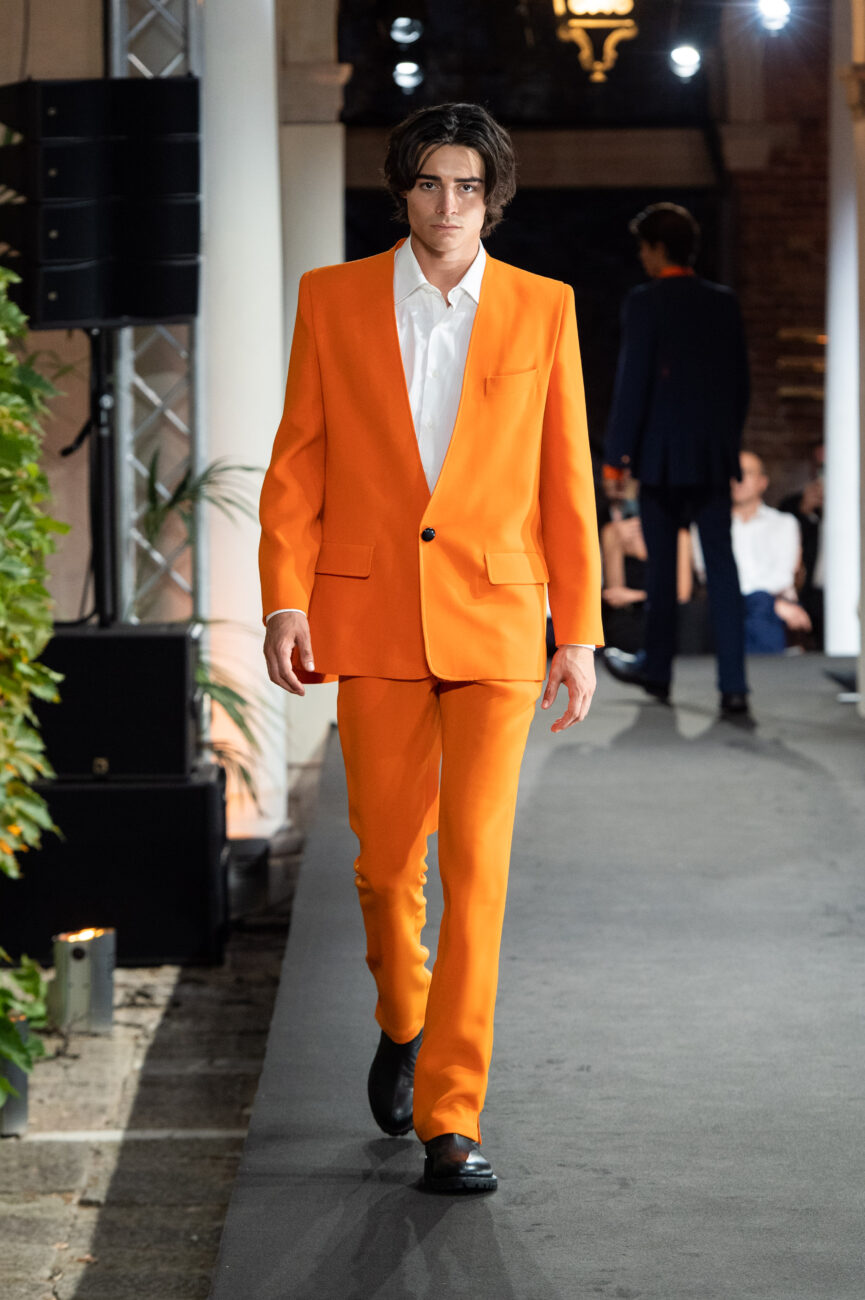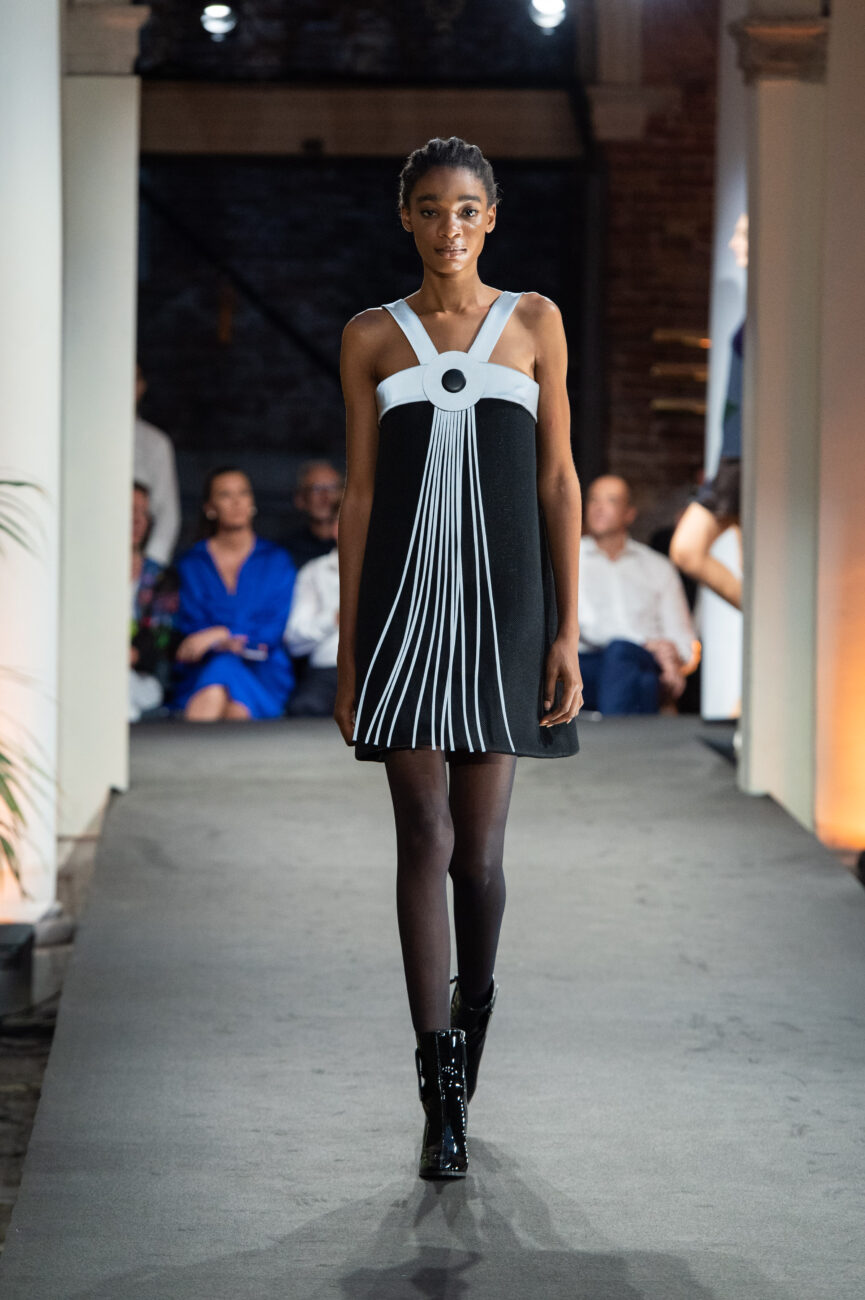 The company's goals in terms of transforming itself extend beyond the textile world. The maison wants to avoid falling into oblivion by making itself known and even seducing a younger audience via the metaverse, with a project that will see the light of day in six months' time.
"My uncle was always interested in innovation. And I find the prospect of expanding into a tech company very appealing. It's a good starting point for attracting a younger audience," Basilicati-Cardin explained, acknowledging the current limitations of producing virtual fashion.
In any case, the company is planning to keep up with modern times without making any radical changes.

When faced with the possibility of developing the retail or wholesale business, Basilicati-Cardin stood by his original idea of continuing to work more closely with licensees. His agenda does not include appointing a creative director to bring a fresh vision to the brand.
"Pierre Cardin always said that copying is never okay unless you're copying yourself. And the maison has quite an extensive heritage," quipped the man in charge of leading a new chapter in the company's history, while trying to stay true to its very essence.
"We believe in our studio. I don't see why we should change our strategy. It would be wrong to hire a creative director only to force him to make collections solely imitating the style of Pierre Cardin," said the heir. While the viability of the business model or whether its garments will ever again grace the streets has yet to be confirmed, the brand is planning to present its next collection at a fashion show in Paris in March 2023 that will coincide with the reopening of its flagship store after a major renovation.