THIS YEAR PLEATS PLEASE VISUAL SERIES TELLS US THE STORY OF A FUNNY MAGIC FOREST
Since 2013 PLEATS PLEASE Visual Series has been narrating in a colorful fairy way the world of the namesake collection by Issey Miyake. Born in 1994 cause of the will of the latter to create comfortable garment, easy and beautiful too, PLEATS PLEASE ISSEY MIYAKE soon became a line able to reach out modern women's daily fashion requests by reflecting the concept that "design is not for philosophy, but for life".
To celebrate the success of the Japanese designer's idea and the 20th anniversary of the very brand, the first "Happy Anniversary" series was launch and soon won the Gold Award in the Poster Design/Promotion category at the New York's Art Director Club, which is the prestigious award given to the best works of the year in graphic design and advertising.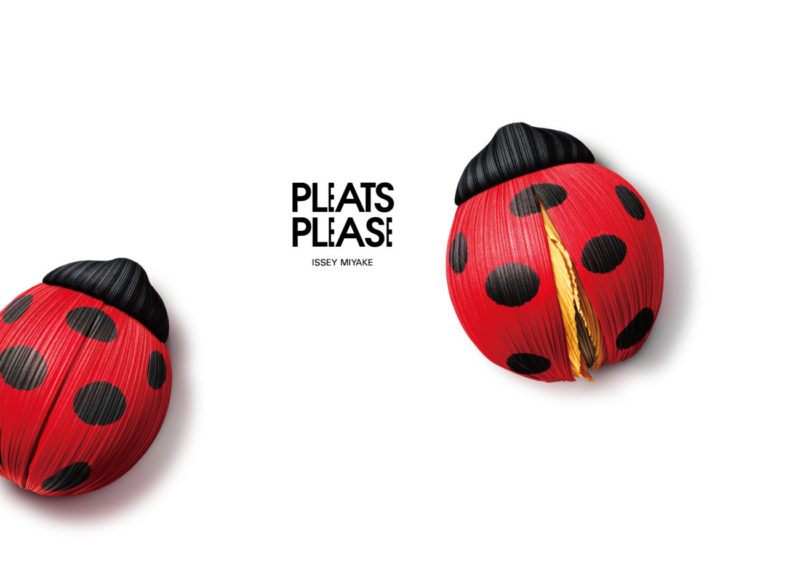 Year after year Taku Satoh – the creative mind behind the entire project – has been continuing its ironical visual tale tackling every time a different theme.
After exploring the universes of "Flowers", "Animals", "Vitamins" and "Sea", this year the graphic designer chose to turn the iconic Issey Miyake pleats into cute woods' dwellers."The forest is a place that feeds life as well as a unexpected and mistereous place" he said. "The theme of a magic forest inspired the pics of a ladybug and an original butterfly".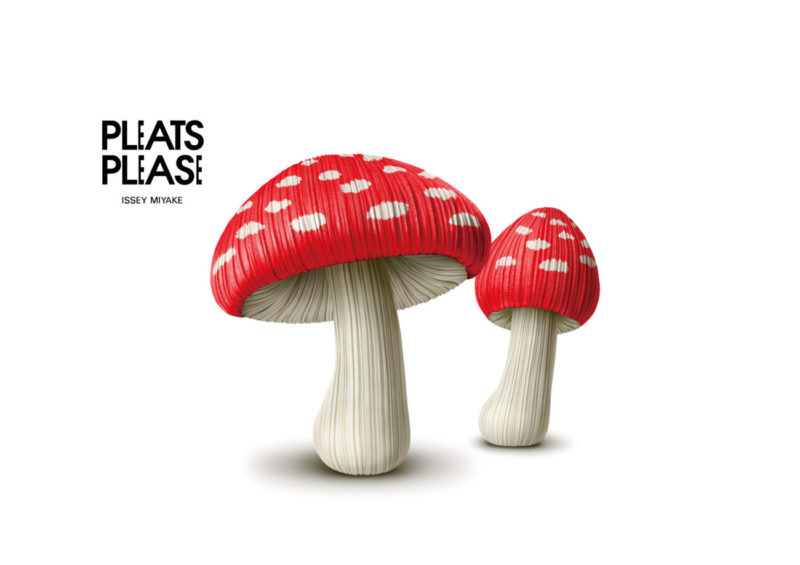 In addition to the funny insects' army, PLEATS PLEASE ISSEY MIYAKE clothes take the shape of roaches, mushrooms, owls and acorns, all dressed up with vivid shades of colors of course.
Celebrating this fashion magic forest, also the acorn bag is available in selected flagship stores in four different color variations (red, orange, olive green and mustard).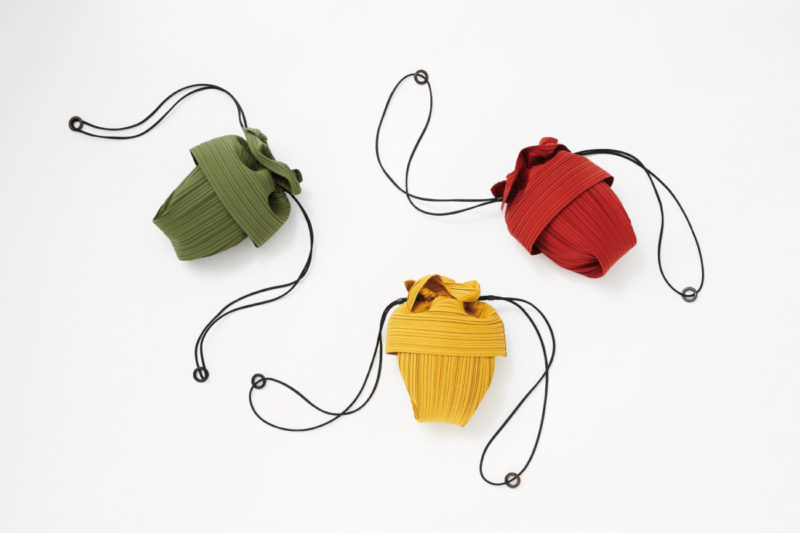 Cover: PLEATS PLEASE ISSEY MIYAKE "Forest" Visual Series, Courtesy of Issey Miyake