RICK OWENS. SUBHUMAN INHUMAN SUPERHUMAN, is the first retrospective entirely dedicated to the California-born designer at Triennale di Milano till March 25th 2018.
Owen's unconventional aesthetics is represented through a curated narrative with garments, accessories, furniture, graphics and publications that the designer has personally selected from over 20 years of his career.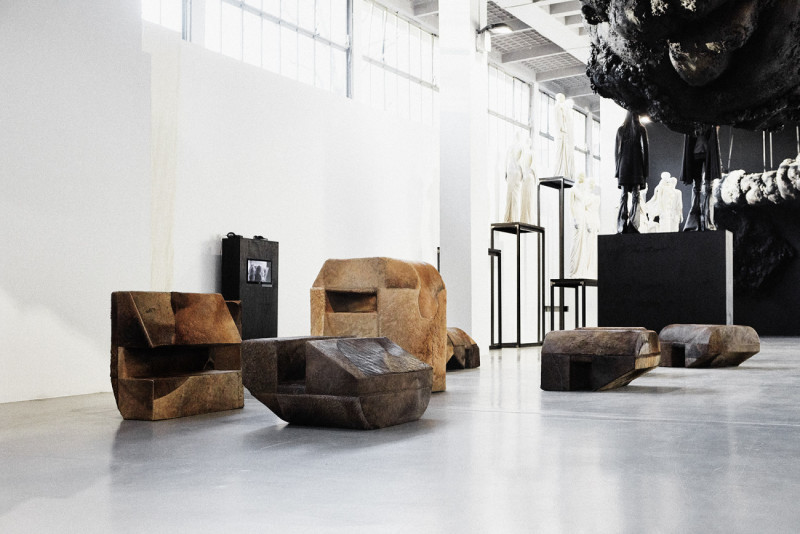 "I WANTED TO TAKE WHAT A DISMISSIVE WORLD MIGHT MOCK AND CREATE SOMETHING FINE, EMPATHETIC, KIND AND INCLUSIVE."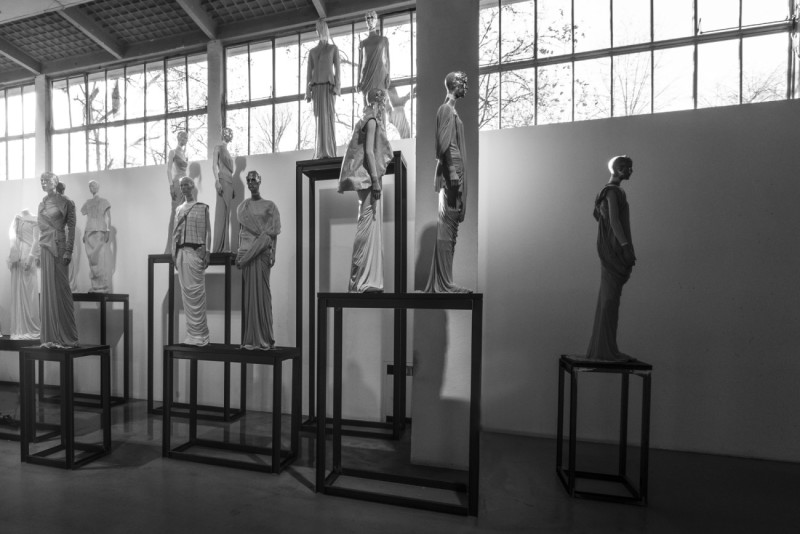 Inspired by the example of art and literature, Owens has always worked to promote and highlight moments of beauty that might otherwise be overlooked.
Key to this retrospective is a sculptural installation, a piece which runs throughout the show. The sculpture has the form of a giant earthwork composed of concrete, lilies, Adriatic sand and his own hair, and serves of a metaphor of the eternal, primal creative drive that pushes humanity forward for better or worse.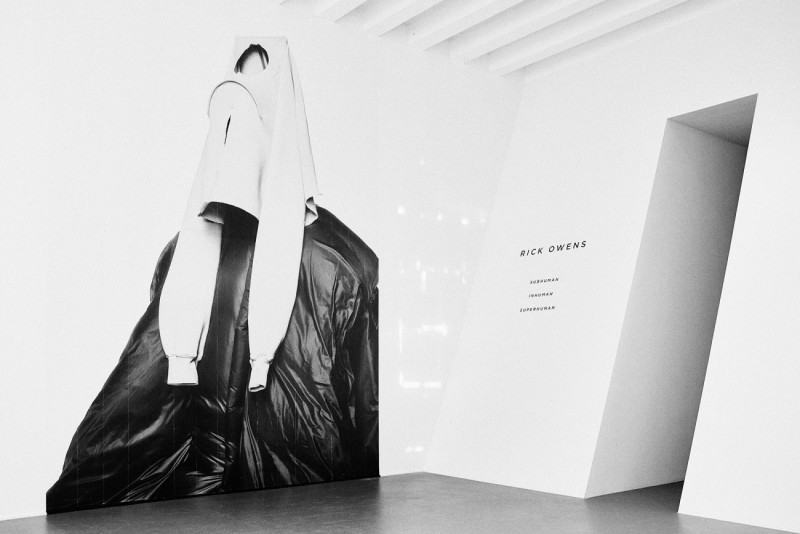 "IF I COULD EVER SO SLIGHTLY BLUR THE RIGID PARAMETERS OF WHAT IS CONSIDERED BEAUTIFUL OR ACCEPTABLE IN OUR GENERATION, I WILL HAVE FULFILLED ANY POTENTIAL I HAD TO MAKE ANY POSITIVE CONTRIBUTION TO THIS WORLD."