ROBERTO DI STEFANO, WITH HIS GREEN FASHION BRAND PROVES THAT WHEN SUSTAINABLE DESIGN MEETS WONDERFUL CREATIVE IDEAS AND MADE IN ITALY, HIGH FASHION PRODUCTS BORN
Text by Diletta Accorroni
With his SS21 bag Collection, the talented Roberto di Stefano gives the brand a new life. After attending the most renowned European fashion Schools, such as the acclaimed Central Saint Martins in London and ESMOD Berlin (one of the first Universities offering a whole course dedicated to Sustainable Fashion, when "eco" wasn't yet a trend! author's note) and having received lots of awards and publications, the Swiss designer is now presenting his most eclectic products…so far.
The newborn collection is 100% cruelty free, vegan and created with sustainable materials only. The eco and enviro-friendly leather is the main protagonist and comes from the most mature cactus leaves, with no harm for the cactus itself.
The designer's taste, which is strong and contemporary, yet clean and kind of minimal, leads him to create elegant and sophisticated items, whose shapes are both modern and iconic. The offer is huge: maxi shopping bags, rigid clutches, tiny buckets…one for every occasion and every woman!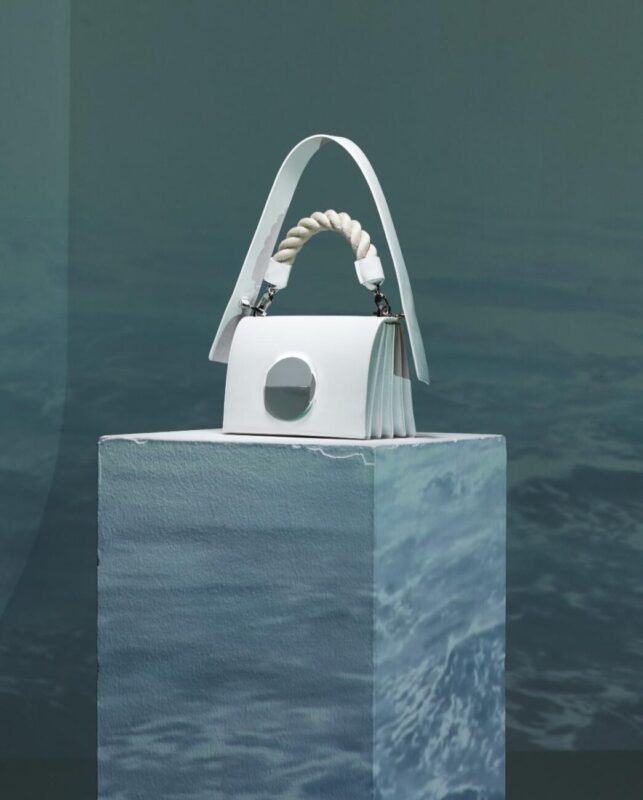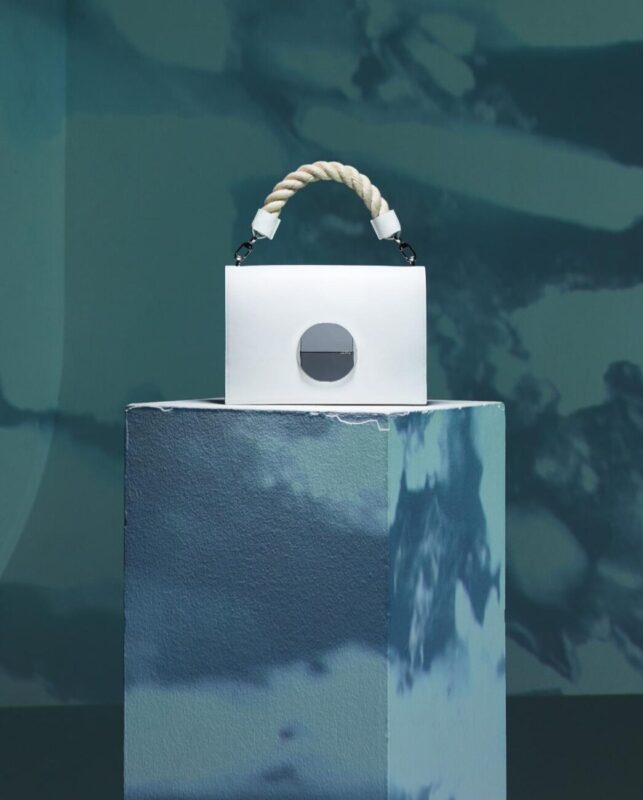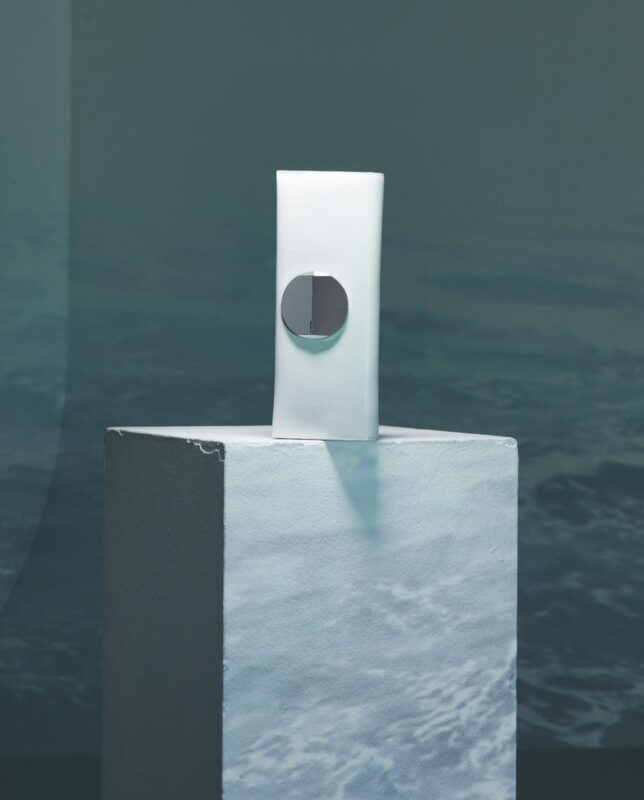 The constant of the rope handle embodies the contact with Mother Nature, while the additional maxi shoulder strap adds an extra touch of design, thus interpreting the creative labyrinth of the talented young designer.
Primary water-based shades in black, white and sand then, seems like the perfect compromise to keep a minimal and ultra-chic identity, so dear to Roberto and core of the collection. Last but not least, eye-catching elements such as the mirrored logo, give a timeless vibe to the collection and everything, of course, is made in Italy.
Do I need to say more? From high design, to sustainability and everything in between…no themes are left uncovered.