SIMONE ROCHA X H&M CAPSULE CELEBRATES THE 10TH ANNIVERSARY OF THE IRISH BRAND GIVING ITS SARTORIAL EXCELLENCE AND CULTURALLY HYBRID DESIGN TO A BROADER PUBLIC
Text by Fiammetta Cesana
Pursuing a long tradition of important collaborations with luxury brands, including Margiela, Comme des Garçons, Versace, Kenzo, Giambattista Valli, the Swedish fashion giant H&M celebrates Simone Rocha's first decade with a capsule collection in collaboration with the young and markedly desired designer.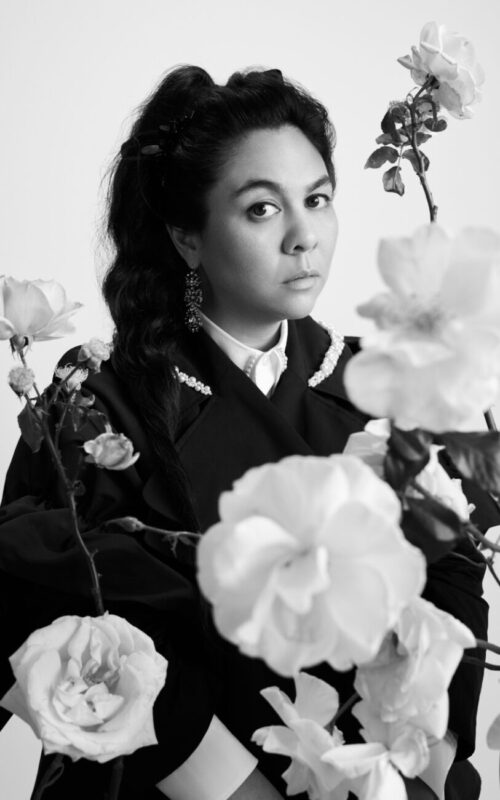 The 34 year old, Irish Simone Rocha, born and raised breathing fashion in her father's atelier, inevitably took the creative path and graduated atNational College of Art and Design in Dublin and then at Central Saint Martins in London. Since debuting at the Tate Modern with her graduate collection in 2010, Rocha has become one of the most admired young creatives, whose hybrid-style dresses blending 16th century's and digital era's elements are worn by celebrities and political figures worldwide, including Michelle Obama. She obtained, among other awards, the title of Womenswear Designer of the Year at the British Fashion Awards in 2016, and recently collaborated with Moncler for a successful collection as part of the Genius series. And today, to celebrate the 10th anniversary of her brand, Simone Rocha decided to join H&M.
Now more than ever we all need to find beauty, care, attention in everything that we do and buy; so what better way for a designer, to convey these values, than offering tailoring's refinement and creations for any type of body and personality to a wider audience?
Simone Rocha x H&M comprises clothes for women, men and children, bringing in all of them the designer's trademark, mixing up Elizabethan features with oriental references and contemporaneity while playing on the contrast between details and materials. Wild flowers, beads and other fine decorations stand out on softly colored pieces, among tartan and tailored fabrics. Thanks to the mix of influences passing through classicism and new techniques, the capsule collection is not limited to "pretty girls wearing pretty dresses" but embraces all kinds of body shapes and cultural identities. Tess McMillan is one of the beautiful representatives of Simone Rocha x H&M capsule (you can admire her psychedelic in one of DRY Issue #15's cover features).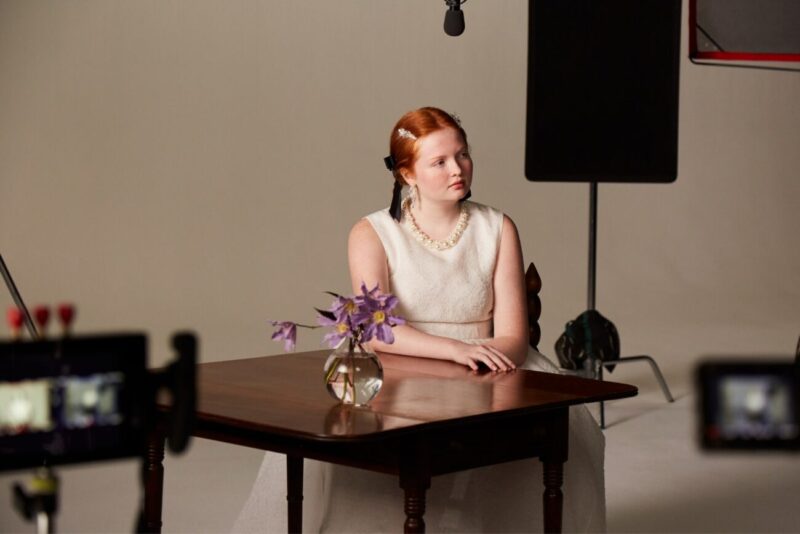 It is "the result of years of work and meticulous research", as Ann-Sofie Johansson said, arguing how much the H&M team has been stimulated by a designer who is so attentive to the study of product excellence and of femininity in all its forms. So for Simone Rocha herself, the project with H&M was very special, "It's really a celebration of the distinctive features of my brand and the influences that have shaped me", the designer stated.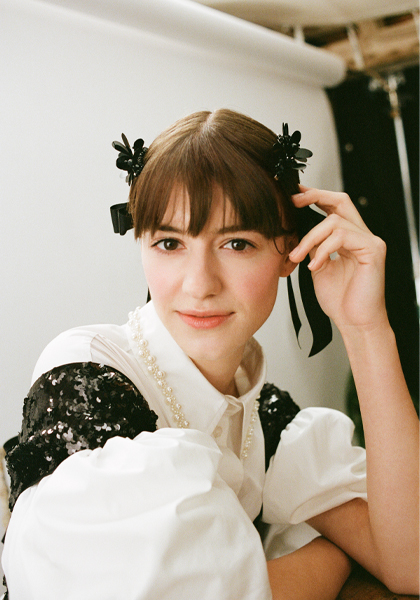 Simone Rocha x H&M collection will be available online and in selected stores from March 11.